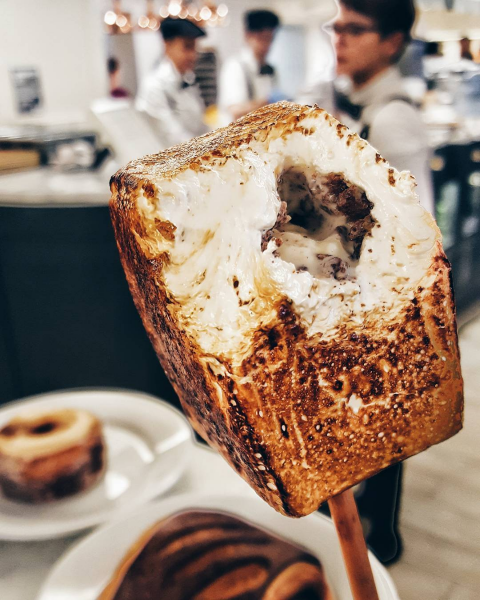 A rundown of the tastiest and most Instagram-worthy desserts in London
Desserts – who doesn't love them? London has some of the best food in the world right now, and you can get pretty much anything you fancy. Including a stunning little sweet treat (or 10).
From matcha to marshmallow and everything in between, here are some of the most delicious and most Instagram worthy desserts in London right now…
1. Frozen S'mores at Dominique Ansel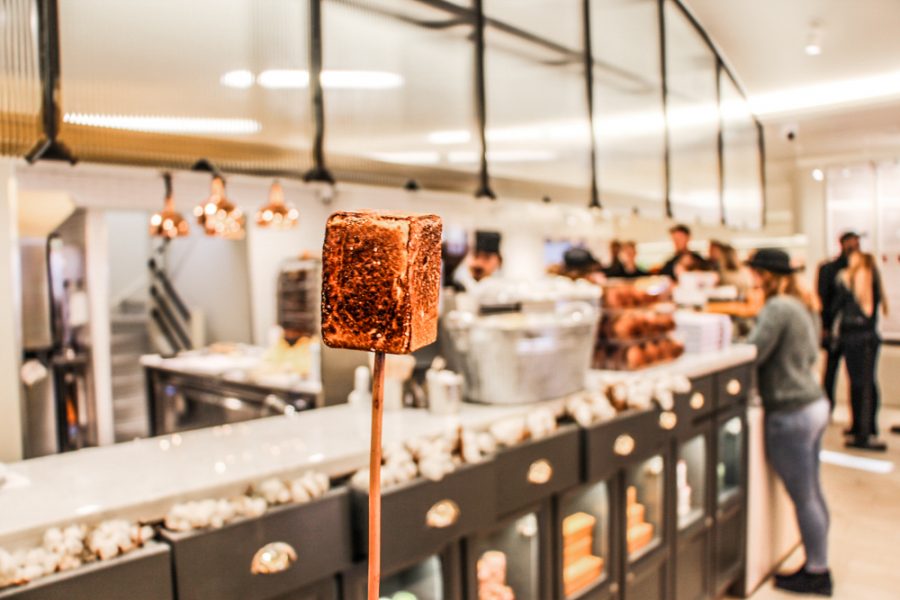 Dominique Ansel, the inventors of the insta-famous Cronut, are finally in London with a new London outpost of their bakery.
Better than the cronut, the Frozen S'mores at Dominique Ansel have to be one of the most Instagrammable desserts in London. They are also absolutely delicious.
Read More:
5 Things to Eat at Dominique Ansel London
The Frozen S'mores are formed of Tahitian vanilla ice cream, coated in chocolate crispies and then with honey marshmallow that is flame torched to order. Delish.
2. Pear and chocolate choux buns at The Shard
Deep in the evening, when London is at its most sparkly, the view from Oblix at the Shard is hard to beat.
Whilst you take in the view also try this incredibly edible dessert of pear & chocolate choux. Spoon it up with its underlying cocoa crumble, and dip in to the deliciously sharp William pear sorbet to finish. Mmmm.
3. Pain Perdu at Ladurée
Ladurée, how you tease us with your perfect little macarons and impeccable desserts…
Our favourite dessert from this French powerhouse of a patisserie has to be the Pain Perdu. We love the soft, milk-soaked brioche with its caramelised top, served with a big helping of cloud-soft Chantilly cream. Oh la la.
Read More:
#FoodpornFridays at Laduree – French toast and Chantilly cream
4. Matcha soft serve ice cream at Tombo
The list of most Instagrammable desserts in London wouldn't be complete without a solid helping of matcha, and we love it in its pure, unadultered ice-creamy form at Tombo.
Read More:
#FoodpornFridays at Tombo – matcha soft serve ice cream!
Matcha & the Tea Makers of London
The matcha ice cream has a great depth of flavour, intensified even more by an extra dusting of matcha.
I got this shot just outside of Tombo, against a grey wall, as you do ;)

5. Sticky toffee pudding at The Park Tavern
A gooey, rich dessert is always going to look impressive, and the sticky toffee pudding from the Park Tavern is no exception.
We love the decadent butterscotch-soaked pudding, served with vanilla ice cream, walnuts and an orange coulis.
Read More:
Elliot Hill brings gastronomy to The Park Tavern in Wandsworth Town
Top 7 teas and chocolates from Mariage Frères, the luxury Parisian tea house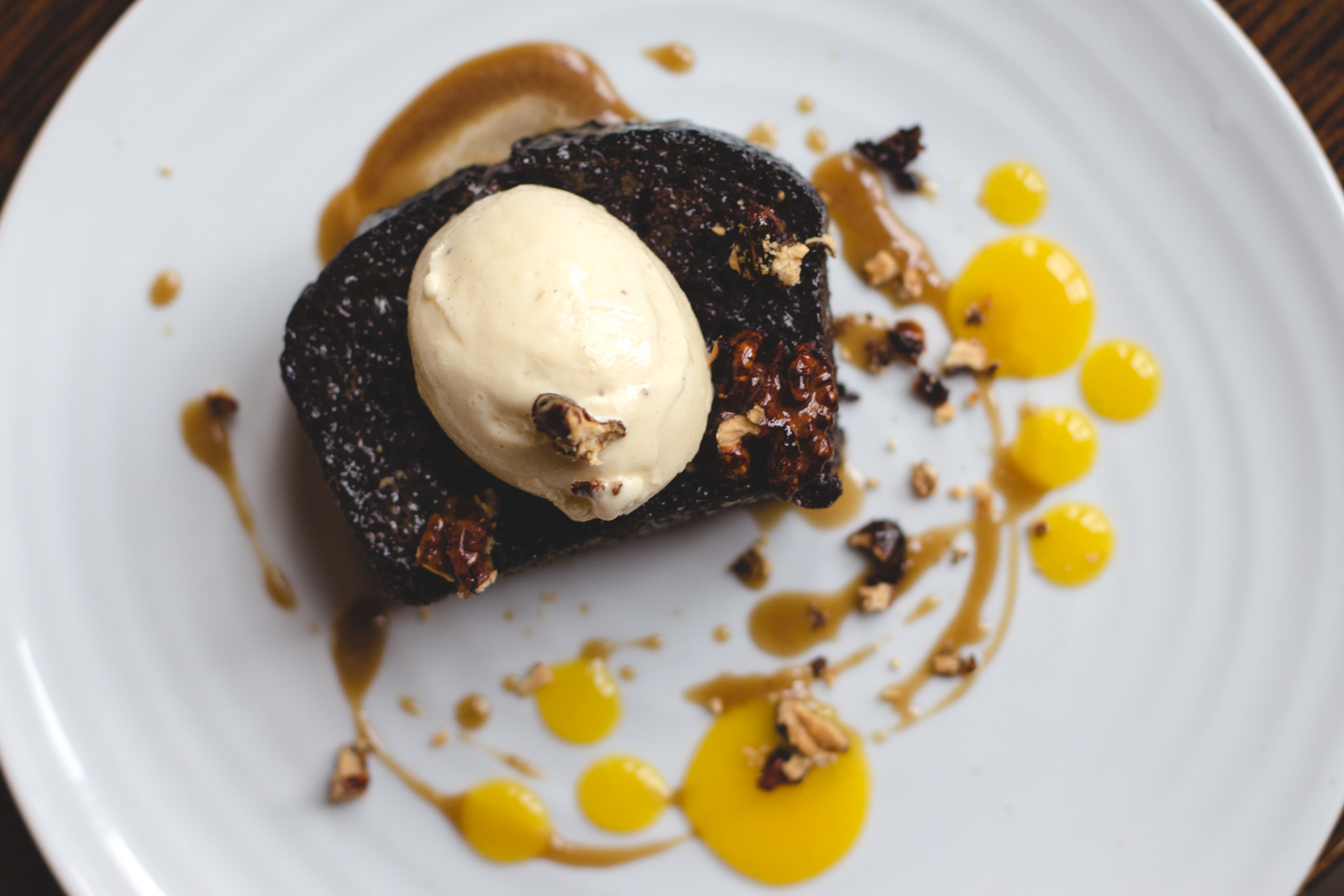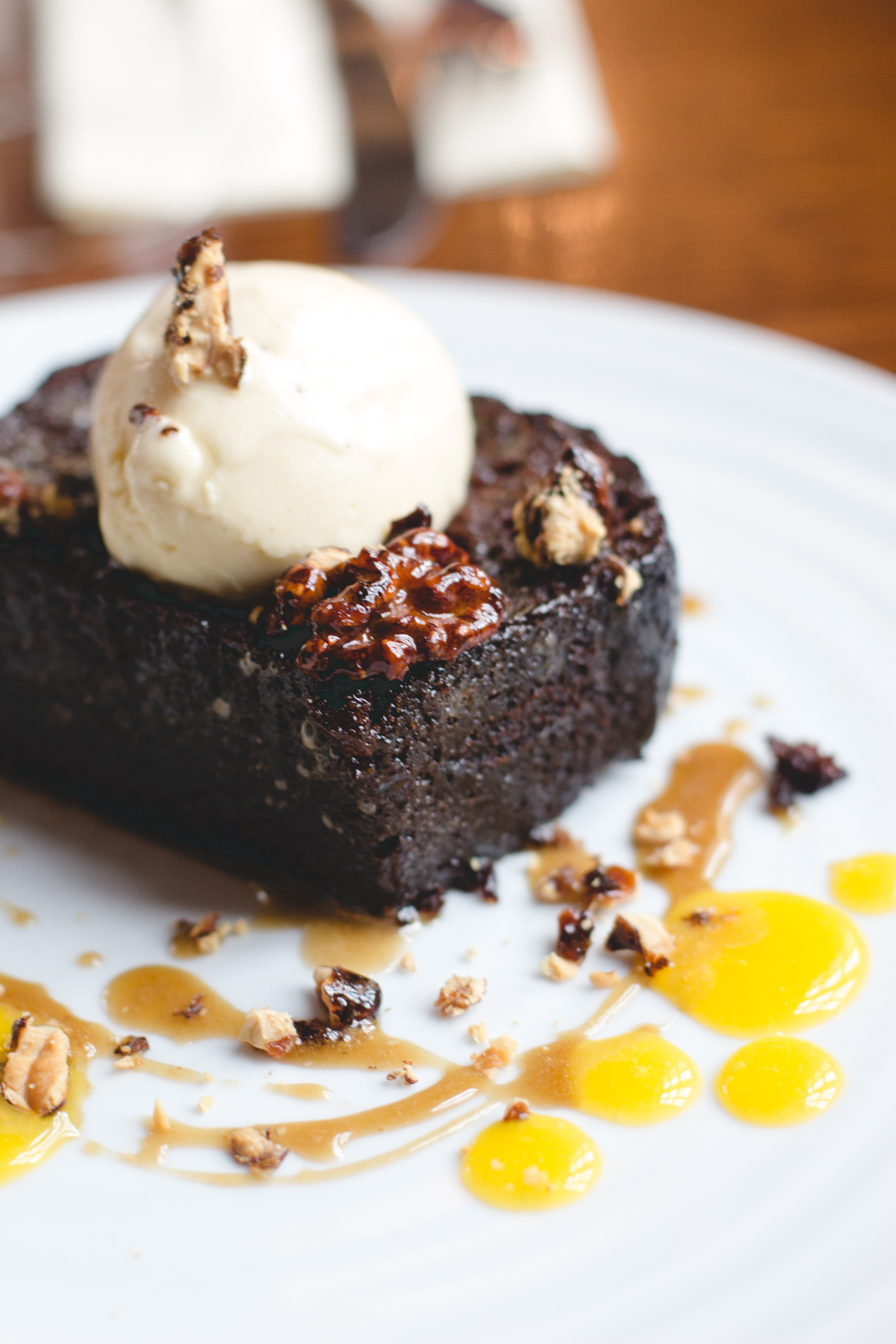 6. Caramelised bananas, waffles and donuts at Dirty Bones Soho
The new Soho outpost of Dirty Bones offers a range of outrageously foodporn-y items, including their signature cheeseburger gyoza.
Start with these parcels of meat and cheese before finishing off with dessert. Think fluffy waffles piled high with caramelised bananas and peanut butter ice cream. Drool.
Read More:
Cheeseburger Gyoza, Sugared Doughnuts & Cold Brew Coffee at Dirty Bones Soho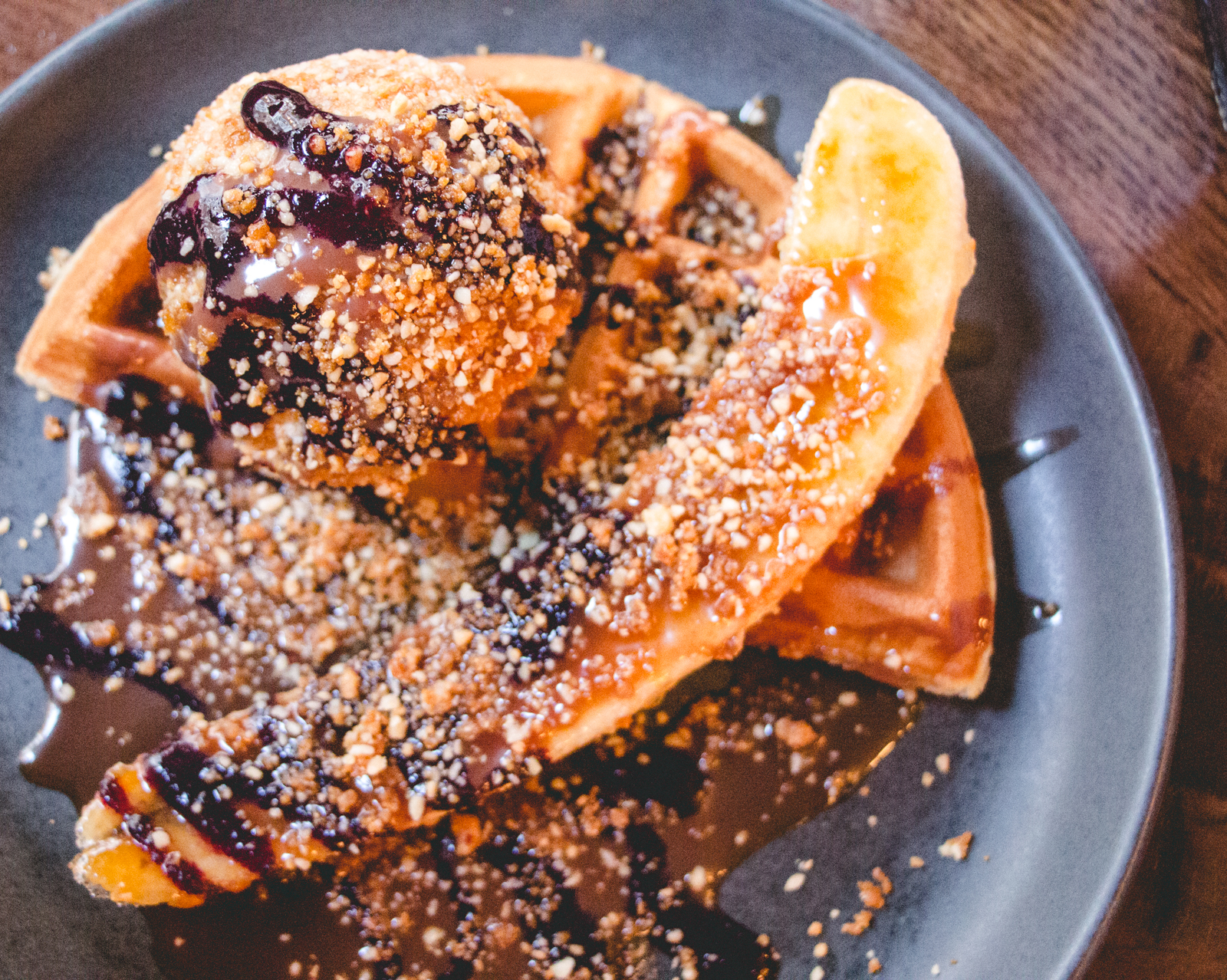 7. Flaming Baked Alaska at The Drift
Because action-packed desserts are the best, a picture of a flaming Baked Alaska is always going to do brilliantly on Instagram. In addition, all that movement and vibrancy is also going to make for a great Instagram Story.
Add this to the fact that The Drift is basically a fishbowl (walled almost entirely) and you know you're going to get ample natural light to take a great shot in. Plus, its a tasty little number too #winning.
Read More:
Baked Alaska Heaven at The Drift
8. Salted caramel brownies at Ben's Canteen
We visited Ben's Canteen in Battersea last year and polished off a rather good brunch, ending with an almighty wodge of salted caramel brownie.
It's thick, fudgy and incredibly moreish. And it looks like a tower of pure chocolate if taken from the right angle ;)
Read More:
Brazilian Brunch: Re-live the Olympics at Ben's Canteen
9. Bubble waffles at Nosteagia
Fluffy waffles? Tick. Shaped into a cone? Tick. Filled with ice cream, chocolate, fruit, and any candy you can imagine? Yes, yes and yes.
I mean, this dessert from Nosteagia is basically going to take care of itself of Instagram. Don't even write a caption; just post it and let it do *all* the work itself. Mmm, tasty.
10. Donuts from Bread Ahead
Because they are so often described as the best doughnuts/donuts in London they had to be part of our list. We love the Bread Ahead ones for their fluffy dough and impressively voluminous custard fillings. Yumm.
What are your favourite things to eat in London? Do you look at a desserts and instantly know that you'll want to Instagram pictures of it? Just us then #noshame ;)