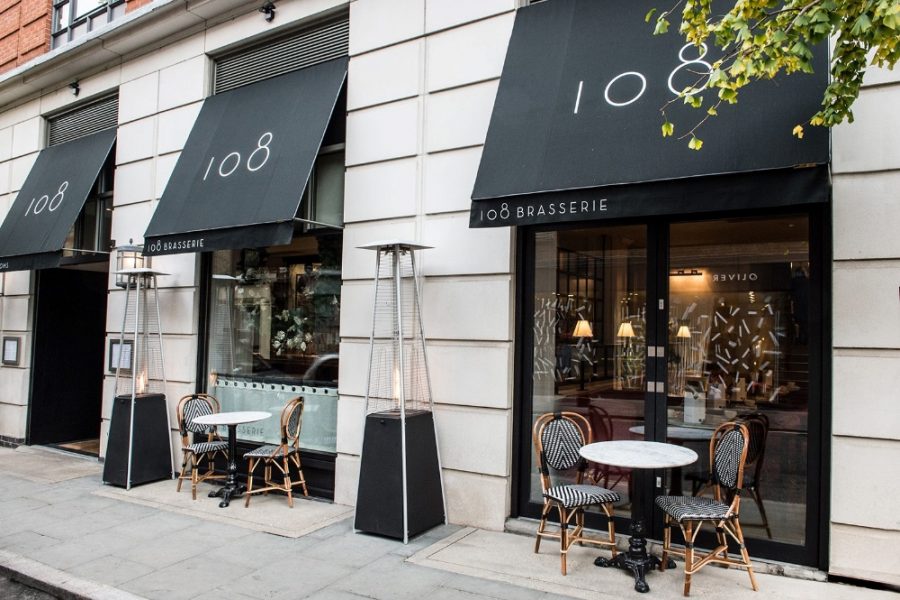 This month only – Galician Blonde Rib Eye in Marylebone
Every time I'm in Marylebone I wonder at why I don't go more often – there are so many great restaurants and bars in an area of London that still feels spacious and glamorous at the same time. One such restaurant is 108 Brasserie, and I'm in today to try out their new spring menu and Galician Blonde Rib Eye Dish of The Month.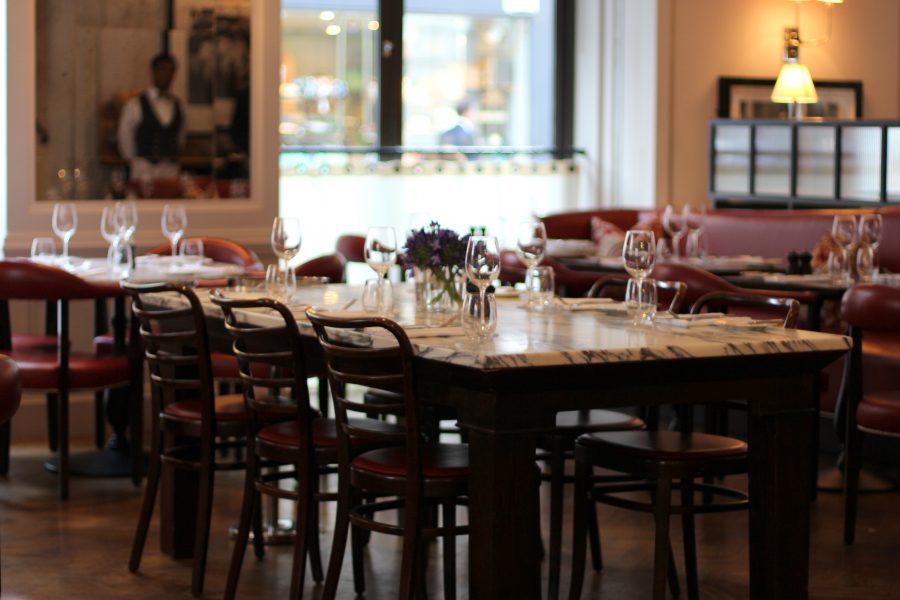 First things first: the steak is one of the absolute best I've had in a very long time. The meat comes from an aged Basque Galician cow and the 10oz portion we have must be formed of what must be around a fifth of fat; sweet, little nubs of it that lubricate the flesh in the most satisfying way. The ageing of the meat gives the steak a marvellous complexity of flavour, made rounder and smoother by the melting of fat through its strands… and with it a kicker of a Harrisa sauce that is full of body and spicy zest.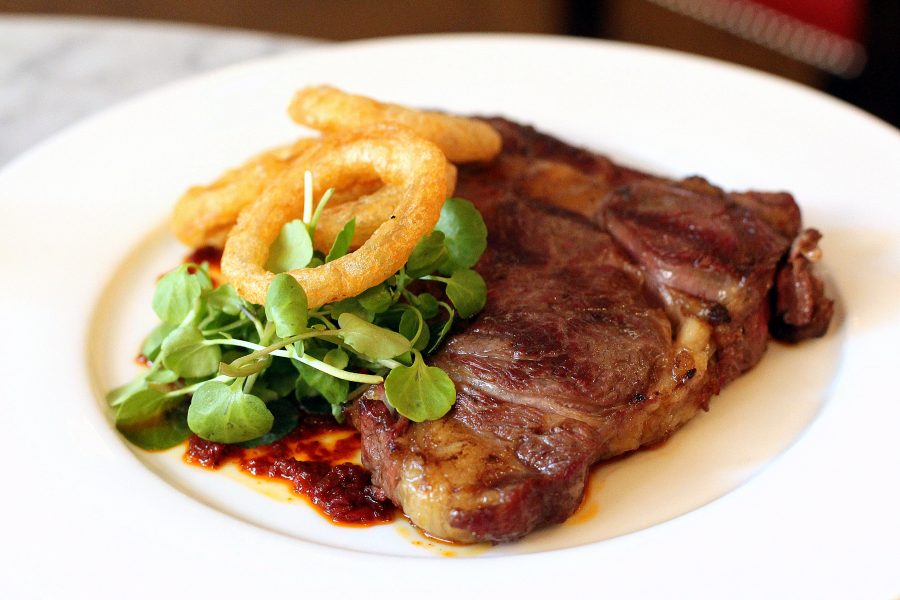 Thin cut fries and gently sautéed spinach make for great sides to this Dish of The Month.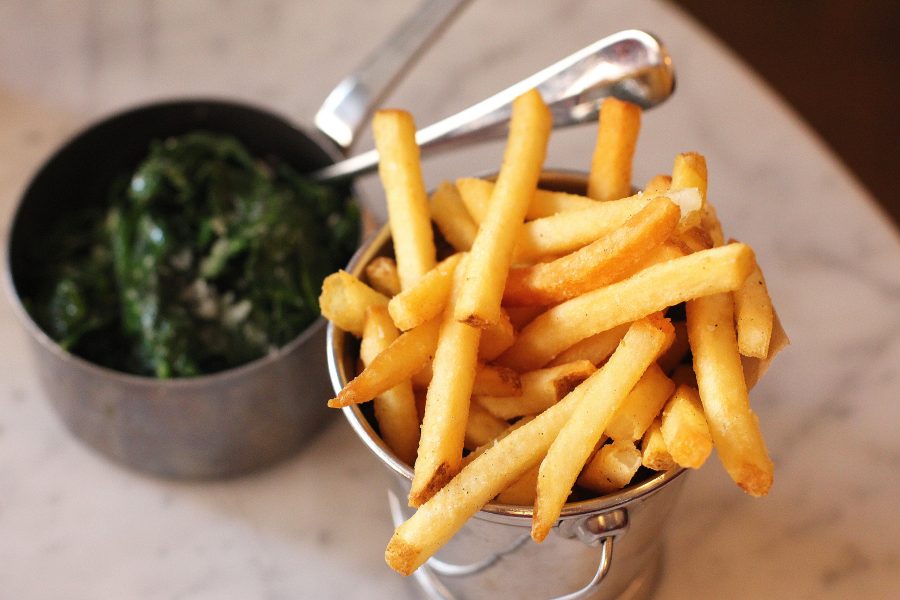 Chocolate fondant and brown bread ice cream signal desserts, before we end the night with a fine cheese selection.
Alongside the new spring menu, 108 Brasserie and its Executive Chef Russell Ford are tantalising with monthly seasonal 'Dish of The Month' option, and I can't wait to see whats coming next. This months Galician Blonde Rib Eye will be served until the end of May.
Dinner at 108 Brasserie has been wonderful, and I'm glad to have had steak this good. Gorgeous Marylebone strikes again :)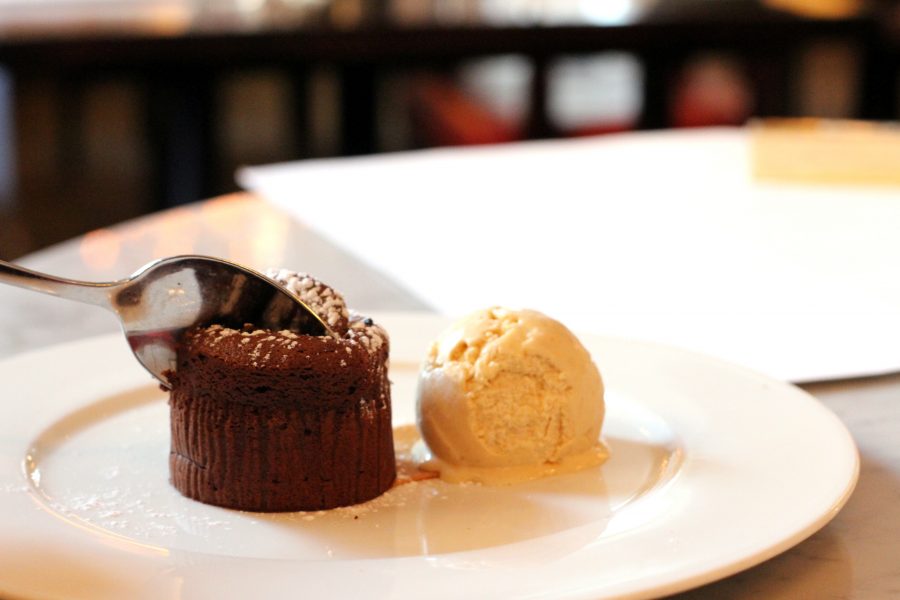 Tube: Bond Street
Address: 108 Marylebone Lane, London W1U 2QE
Tel: 020 7969 3900
Website: 108brasserie.com
I was invited to review