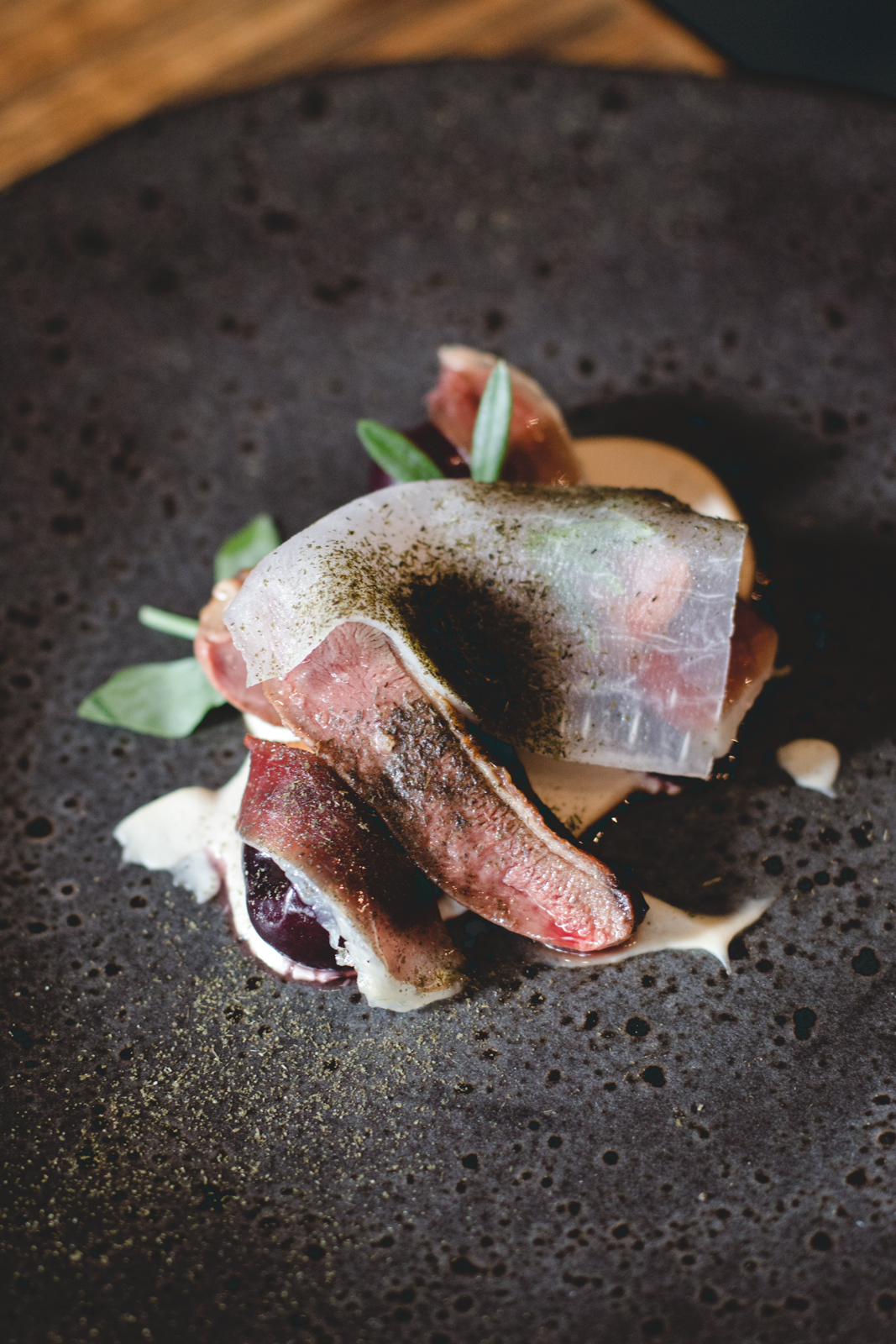 Not called one of the best restaurants in London for no reason – 108 Garage, Portobello
I went to 108 Garage over the weekend and, even though it's been just a few days, I'm finding it hard to summon the words to write about it.
It's no good, I just can't do it.
READ MORE:
José Gordón: The world's best steak at The World's End Market
Feasting on Bookatable's limited edition set menu at The Gilbert Scott
I'm not a chef, not even of the small things. I know, I know… It's terrible. And I guess the reason that I'm so stumped now is because I can't tell you exactly why I love the food at 108 Garage so much, just that I do.
I feel as if the words will just sound flowery, and non-technical, and ultimately that I won't be able to impart just how clever, and satisfying, and bloody brilliant the cooking at 108 Garage is.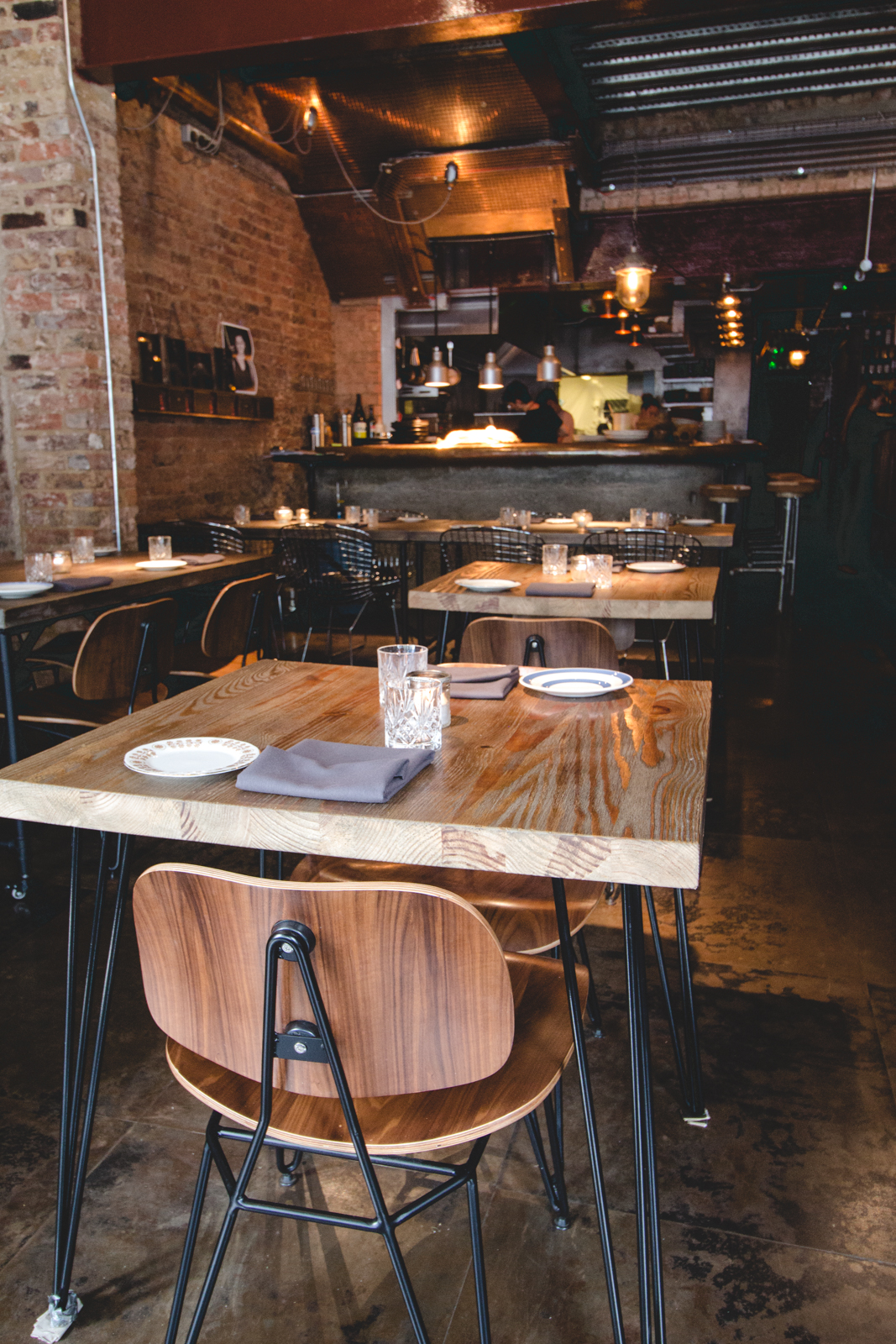 Showstoppers masquerading as canapés
I'm not intimate with the alchemy that could produce puffed shells of tapioca, and then fill them with the creamiest tarama, and then lay them on yellow husks and let them open the show.
The rest of the evening follows suit. A canister of liquid nitrogen briefly threatens to turn hard work into gimmick, but is saved by simplicity.
Wet leaves of sorrel are dunked into the nitrogen and emerge frozen, to be eaten straight away. The icy leaves impart a vegetal taste as they warm up on the tongue, before shimmering into intense citrus.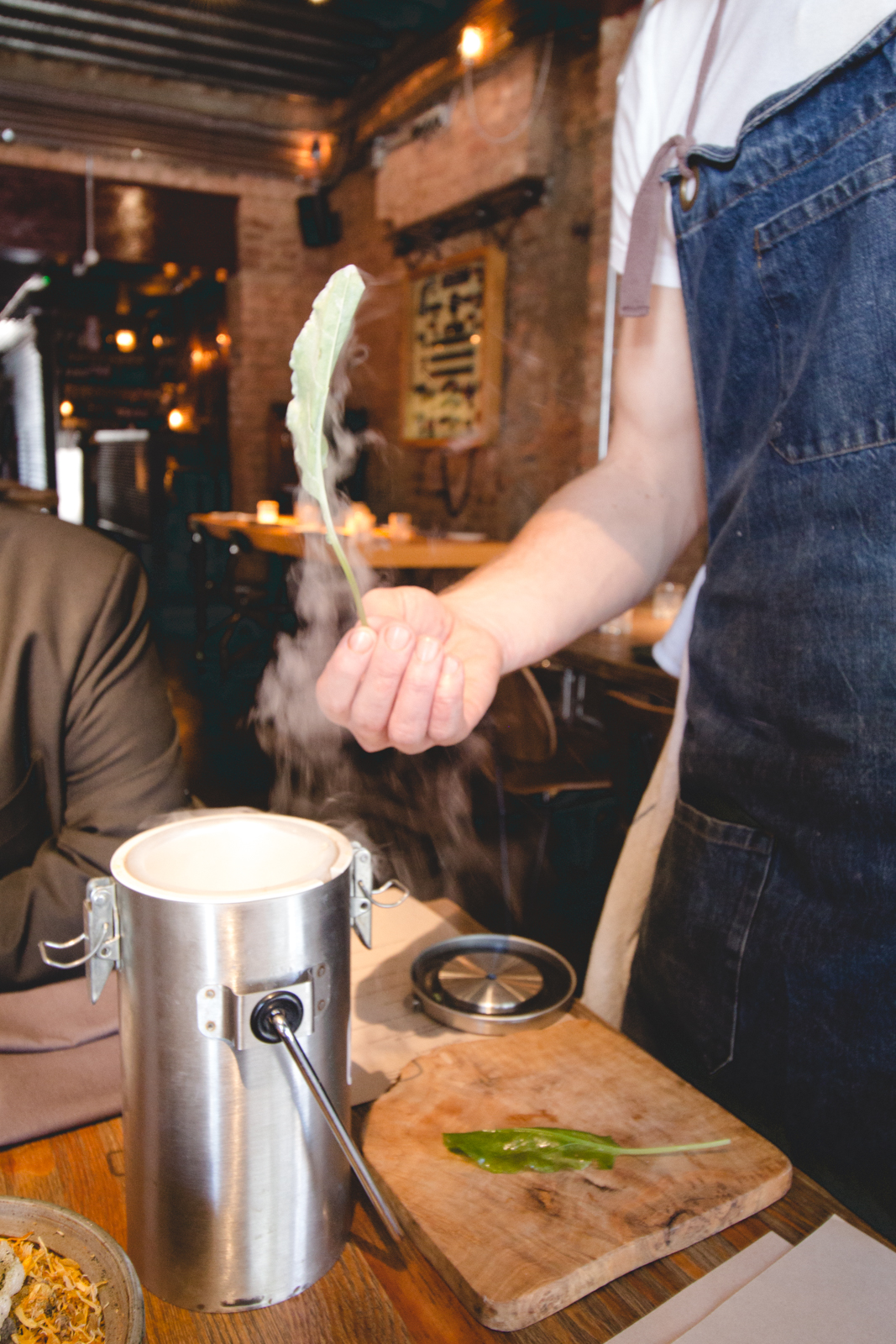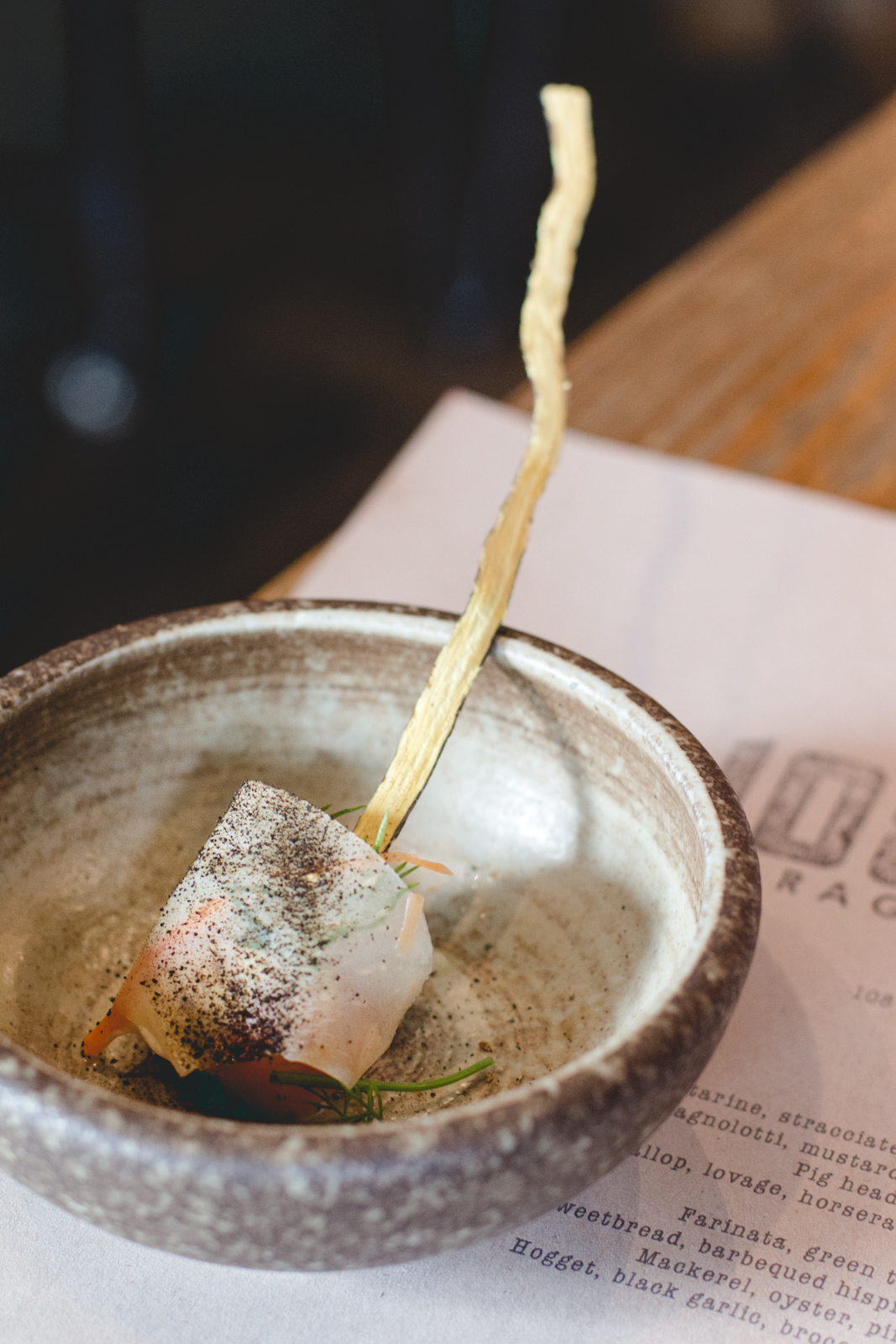 This sharpness leads naturally into the next plate of scallop sashimi, cool and supple, layered under ribbons of apple, lovage and horseradish.
The sharp zest of the whole dish is tempered with caviar that imparts a robust savoury flavour. There are high notes and bass notes and fine, knowing balance.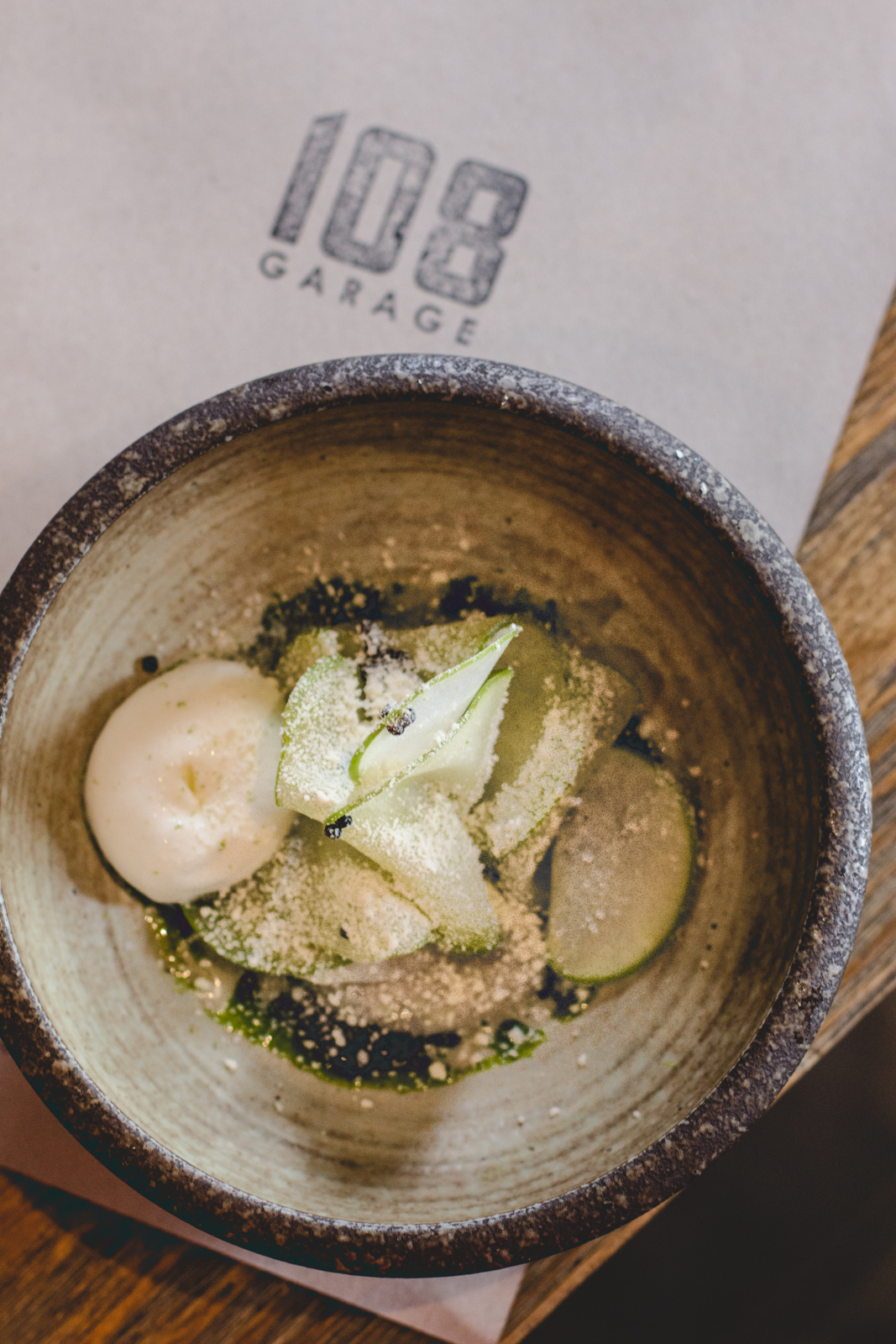 After a quick palate cleaning berry sorbet we move on to meatier dishes.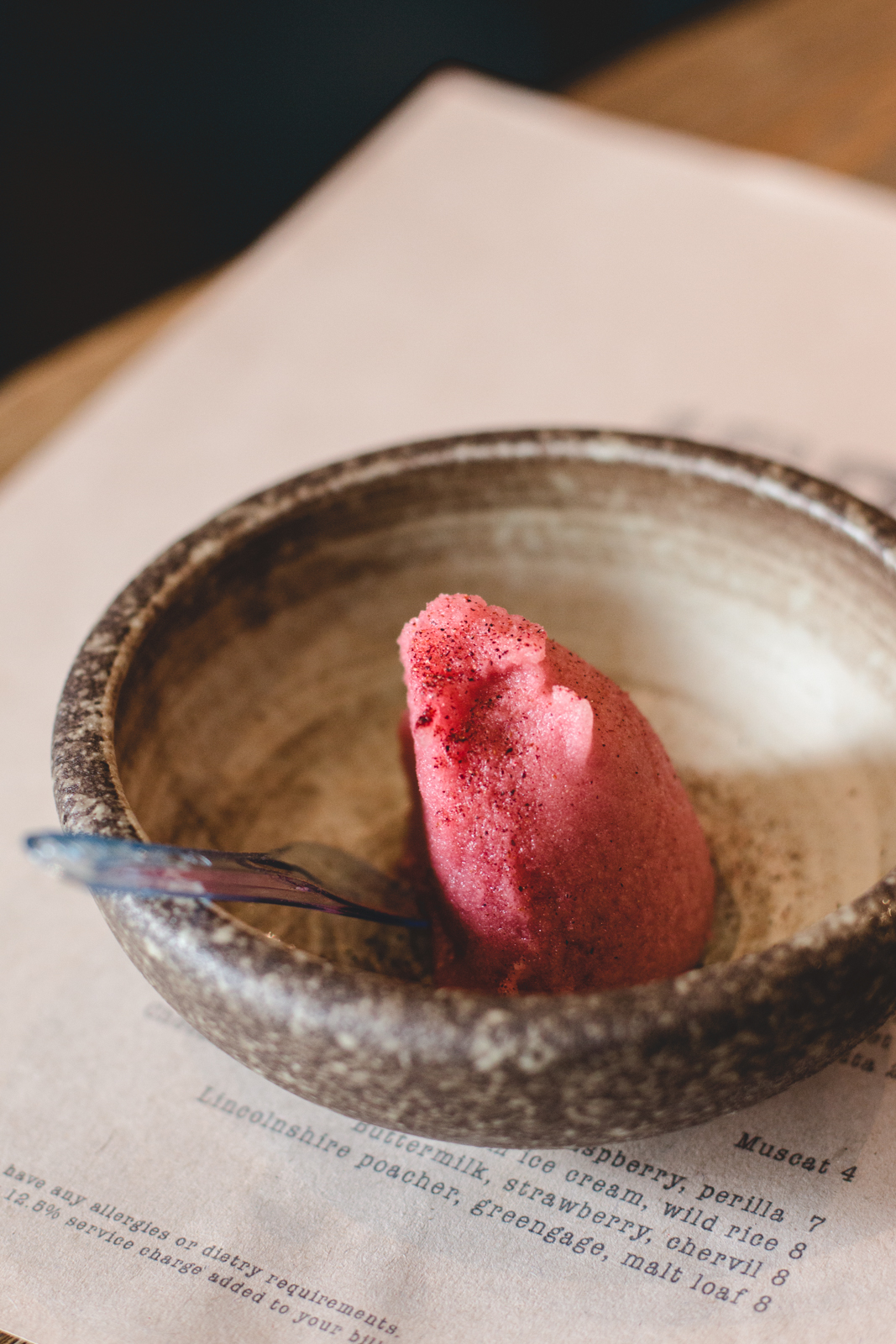 In one plate, made of clay and shaped like a lily pad, arrives a sliver of deeply red meat, lined with the finest gossamer layer of fat, enhanced with a sauce that tastes exactly of yolk.
I could eat this stuff all day.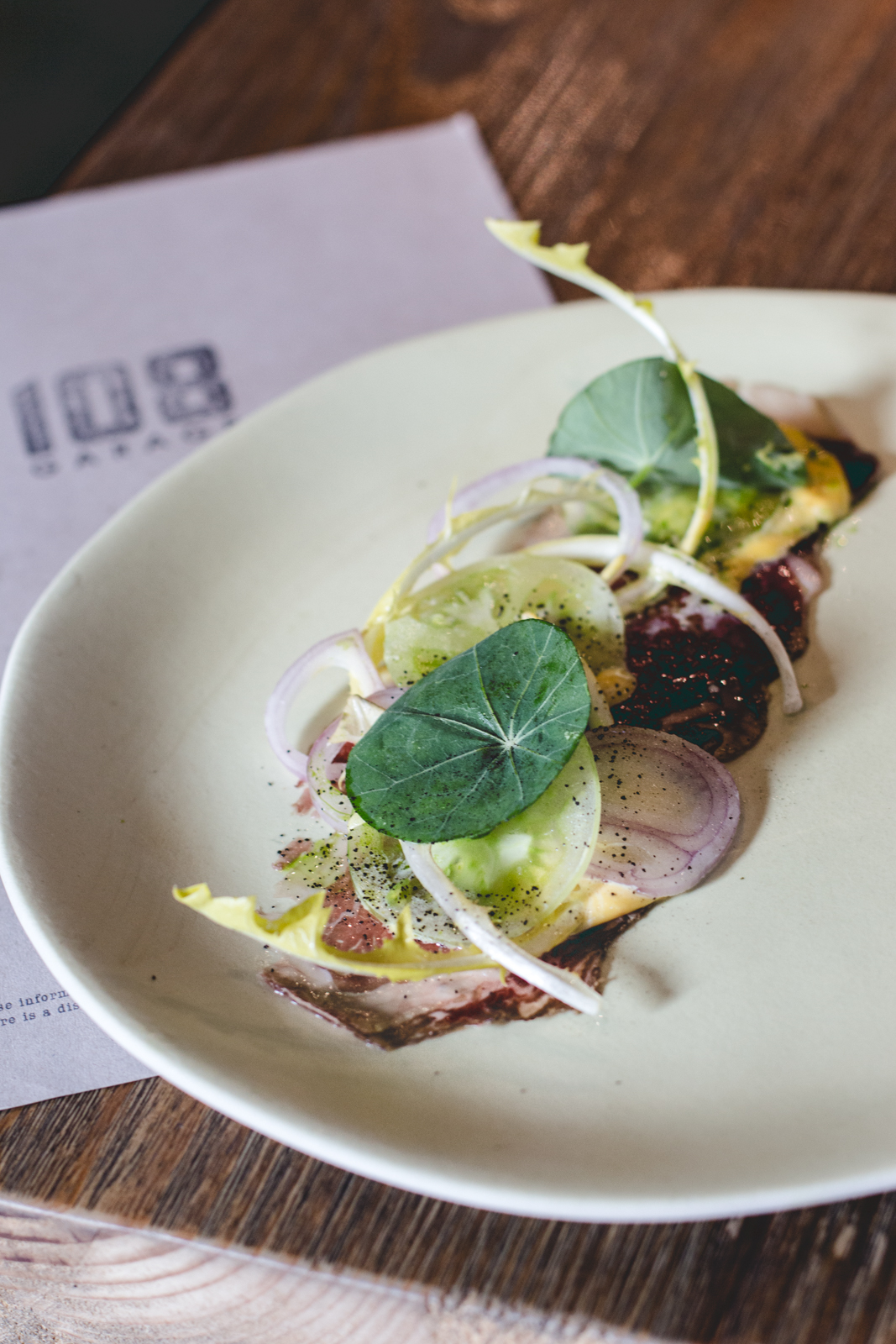 A squab pigeon or two – 0ur favourite dish at 108 Garage
Squab pigeon is served next, and paired with woodruff and cherries. The flesh of the bird has been taken to that delicate stage, where its colour is that of raw rubies just dug from the earth. It's a primal, fierce, much needed addition to the meal.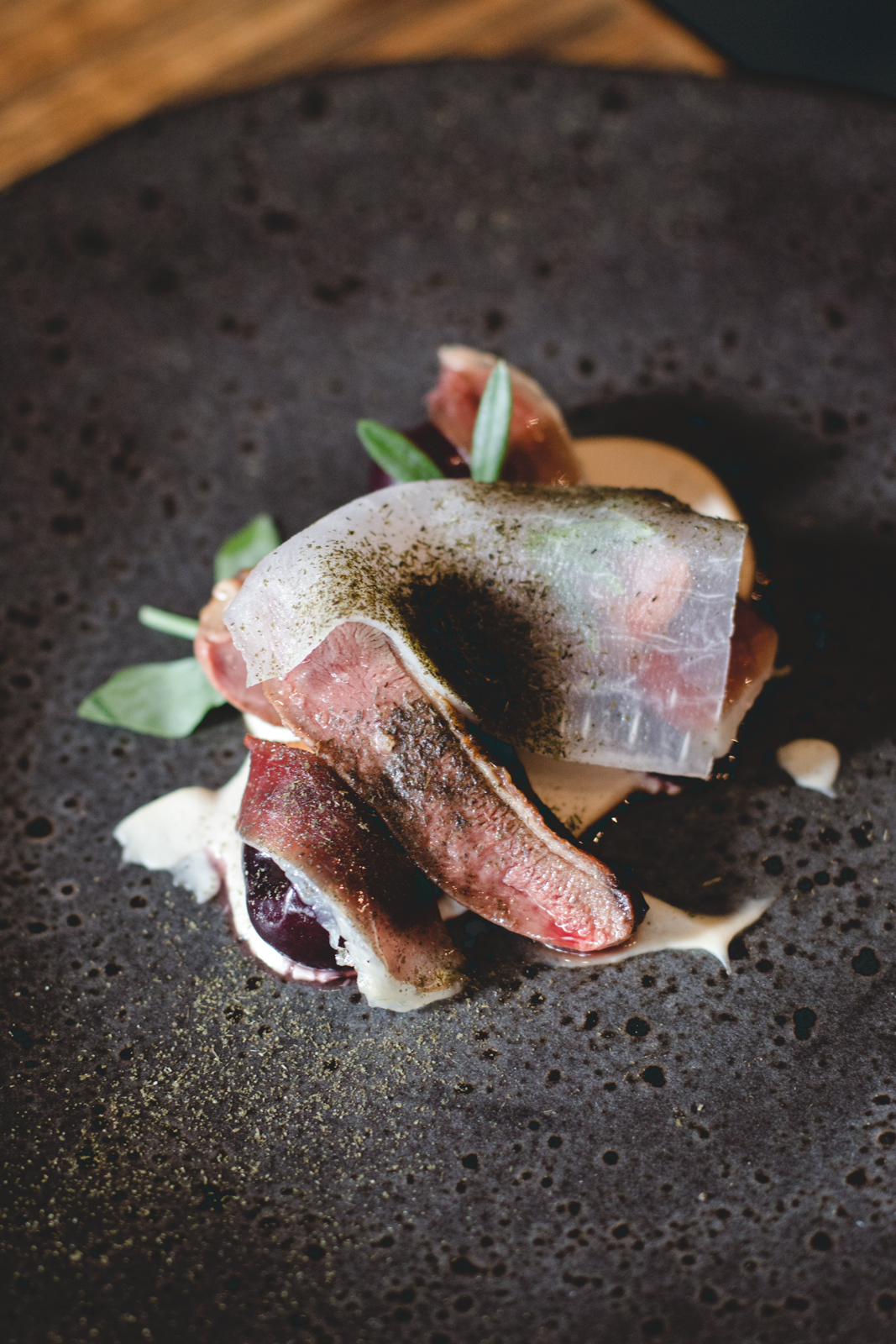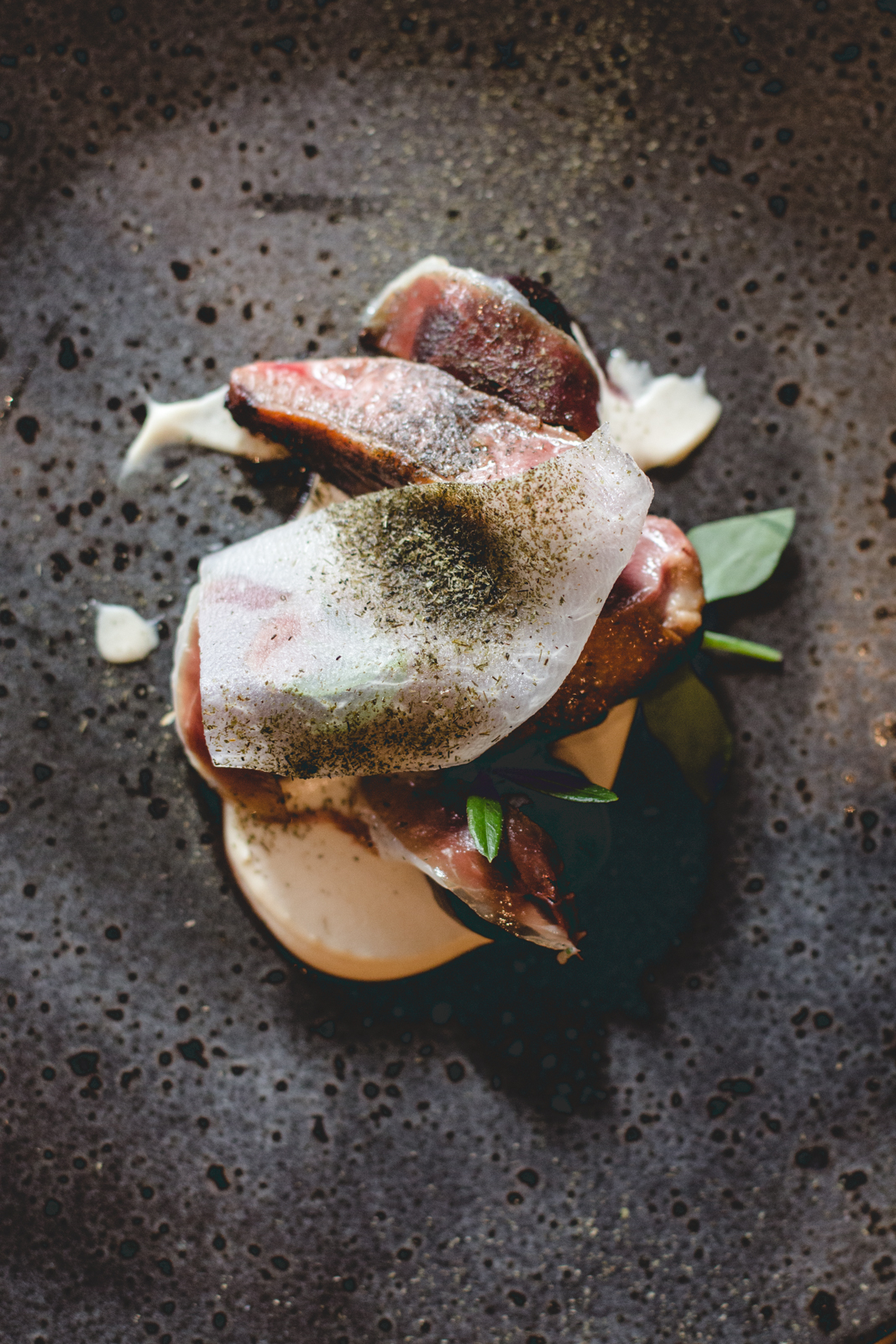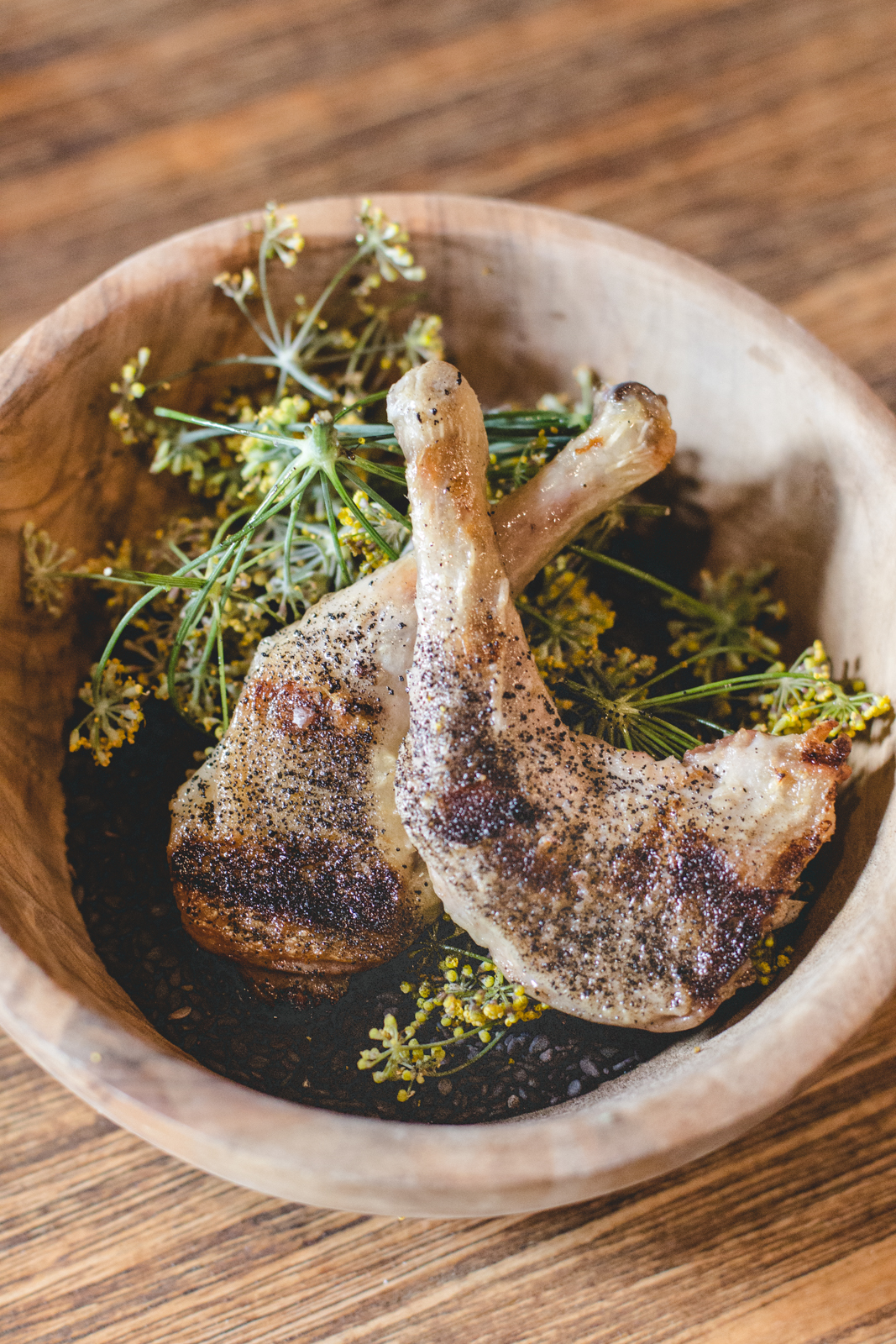 Desserts and final thoughts at 108 Garage
Our evening concludes with an easy-on-the-stomach chocolate cremeux with cardamom ice cream and puffed wild rice.
The flavours of both of the creamy elements are powerful, and the puffed rice incorporates some essential texture. Lovely.
We've had a fabulous lunch at 108 Garage today. I'm still not sure that my words or pictures have done it justice. The only solution is for you to try it out yourselves.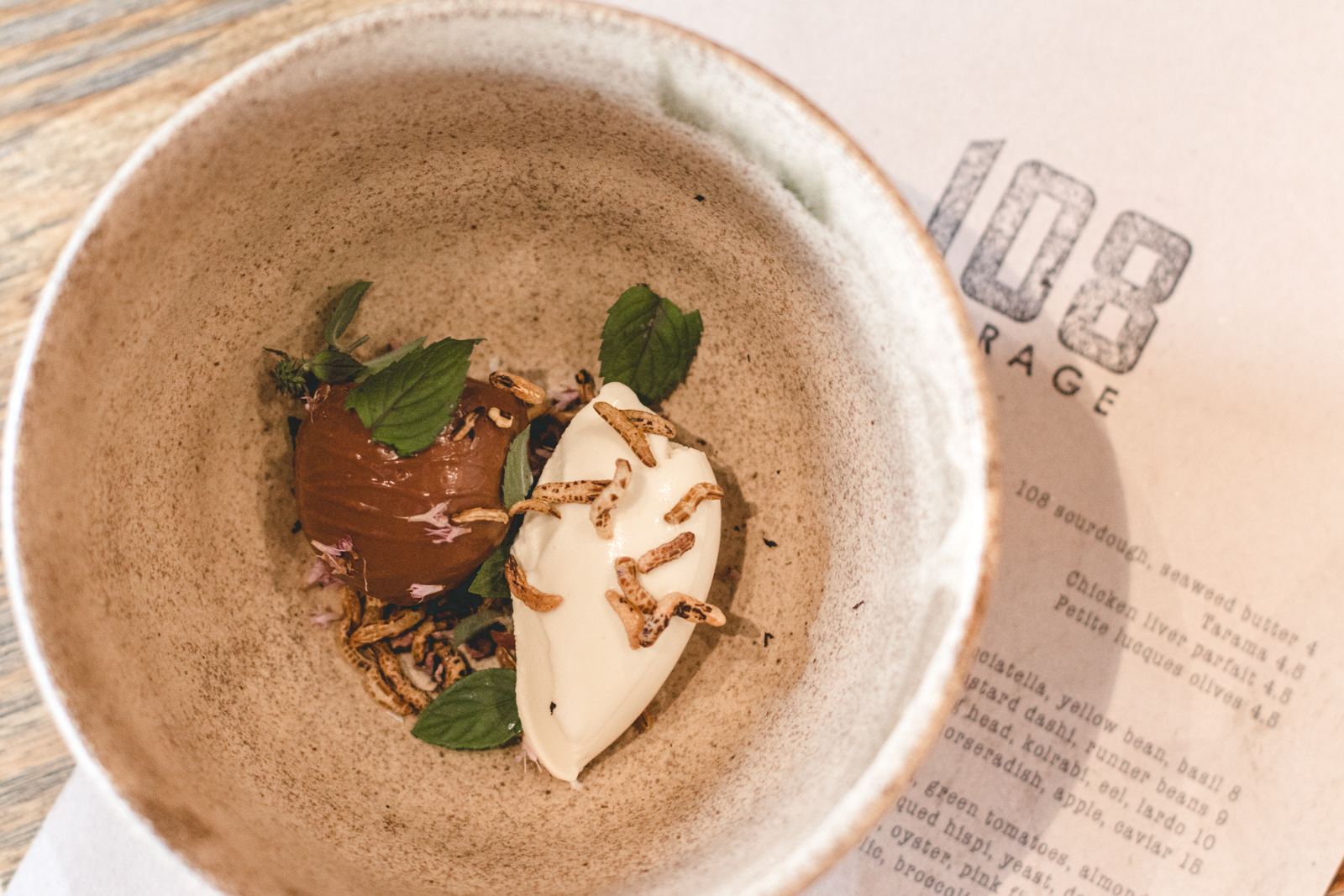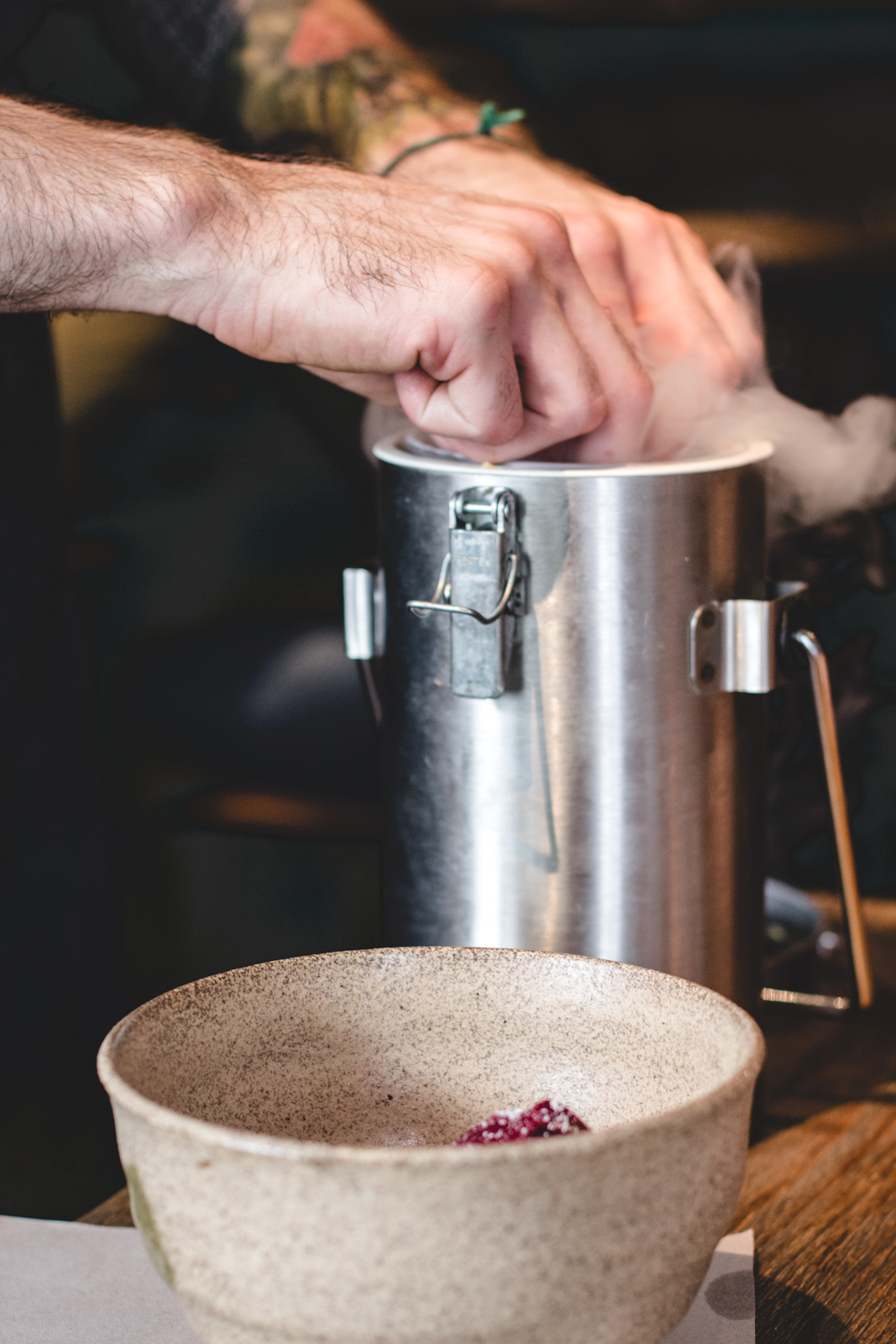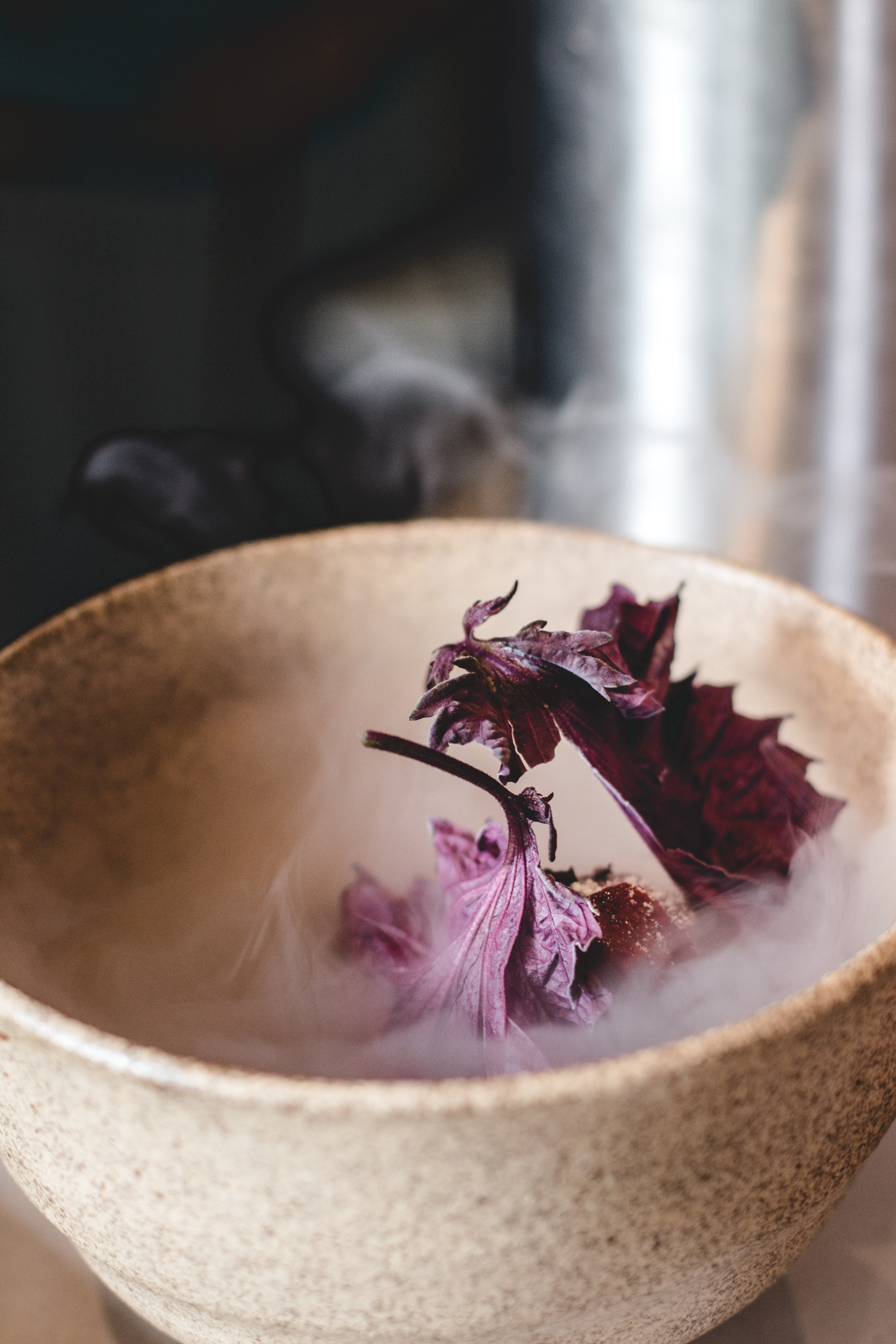 Tube: Westbourne Park
Address: 108 Golborne Rd, London W10 5PS
Website
Thanks to 108 Garage for having us in. The meal was complimentary, but all views are our own and as ever we aim to provide useful and honest feedback.