The original restaurant opened up in Brighton a few years ago, and has been regularly referenced as one to watch for an elusive Michelin star. Reviews of the second branch in Pimlico have been slightly less admiring and, if my Sunday lunch is anything to go by, then the majority possibly have it right this time. Although I'd be surprised if Michelin tipped its hat to the London branch of 64 Degrees, that doesn't stop me from loving it anyway, imperfections and all.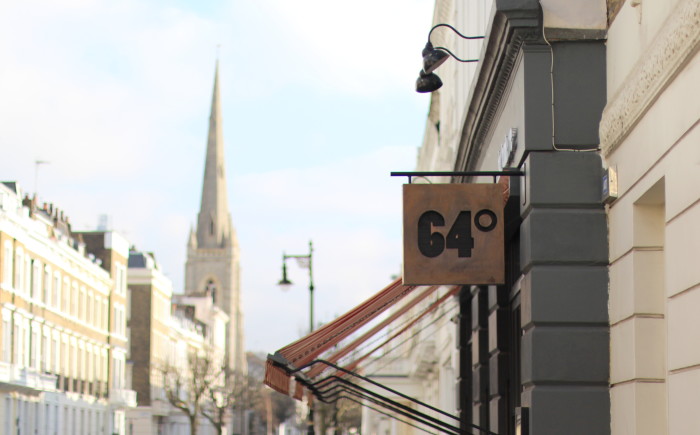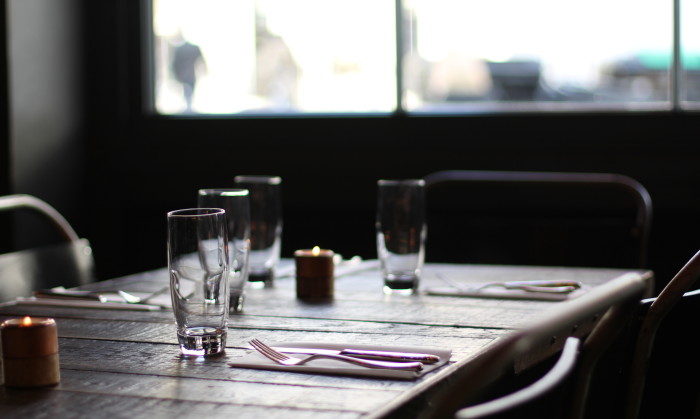 The Leek, shallot, garlic ganache on the menu turns out to be the best thing we try today, the vegetal columns hollowed out and filled with a white chocolate and garlic cream that manages somehow placate the strength of both whilst introducing your palate to something new. Another small plate of Haddock gyoza, pear, fennel is less like gyoza and more like a heavy tempura, filled with the minced fish and a bechamel-like sauce. The pear and fennel are very necessary components to cut through the fatty richness and provide balance.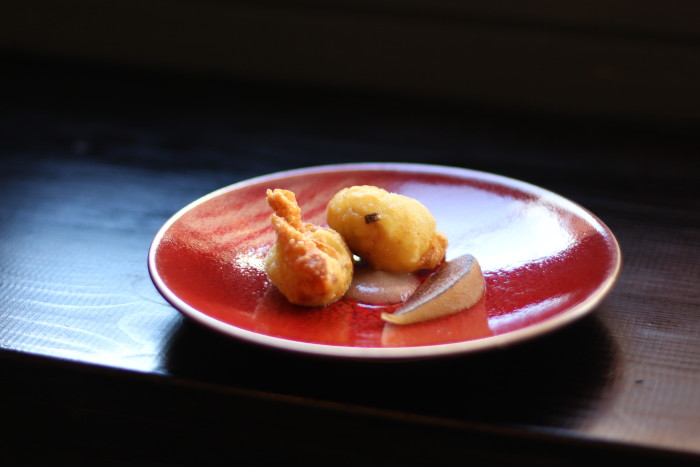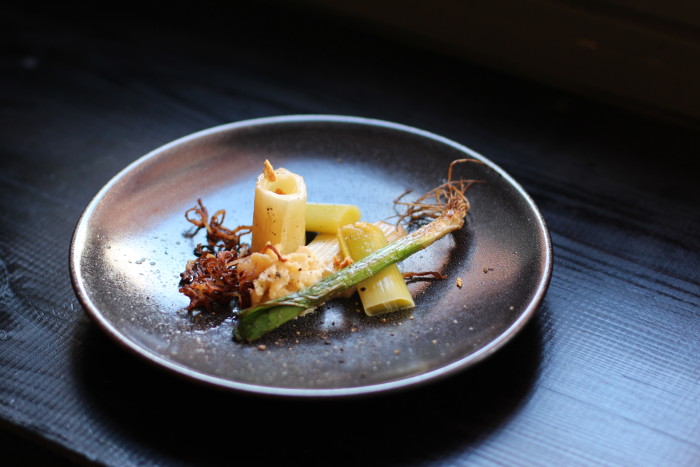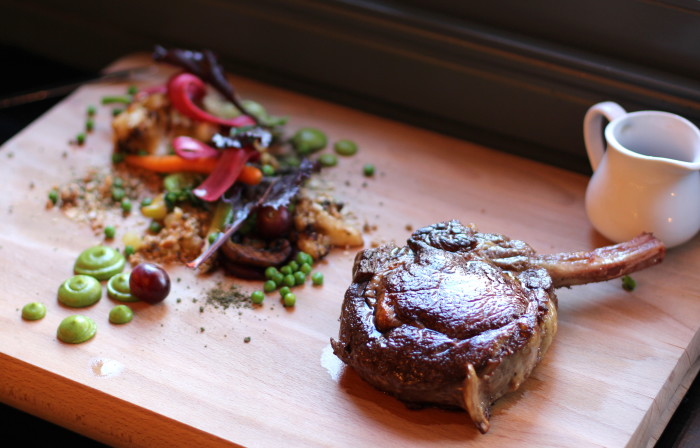 For mains the 800g rib of beef to share (£64) comes on a wooden board and, although charred tolerably well, it has been overcooked to medium instead of the requested medium-rare. With this are a motley crew of accompaniments that are piped, smeared and generously strewn in a rather charming manner. These include mint and pea mousse, romanesco, butter poached cauliflower stems, baby carrots, granola, cider poached apple sauce, chestnuts, mushrooms, purple sprouting broccoli, baked baby leeks, and a red cabbage puree. It is a feast to behold, and well worth the money.
64 Degrees might not win any of the more mainstream accolades and it might not always be perfect, but that doesn't mean that it's anything less that great. Like a singer who writes his own songs, the chefs at 64 Degrees bring their creations to you personally – water from the well itself. If you find yourself with a thirst for something more familiar, and can forgive the occasional heavy-handedness, then 64 Degrees is sure to satiate.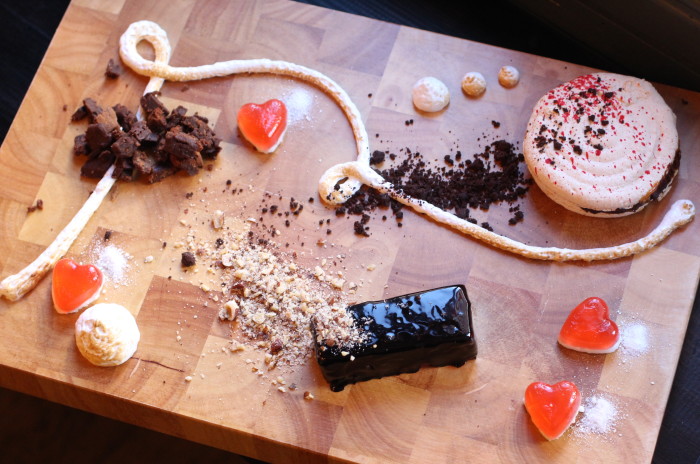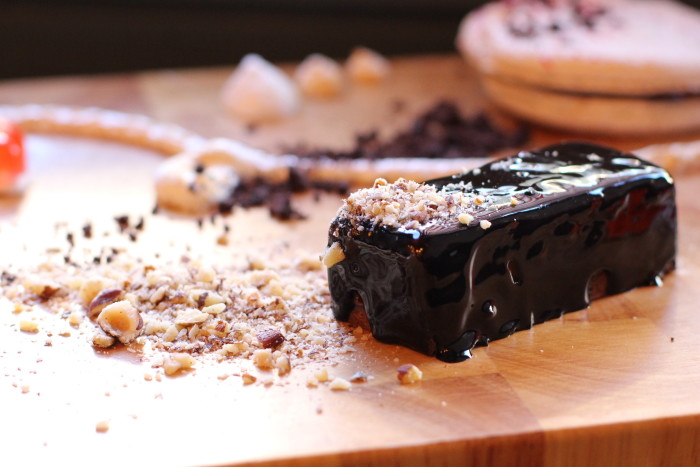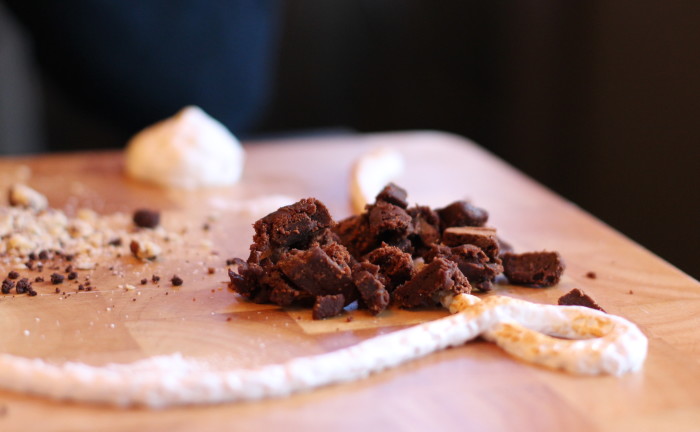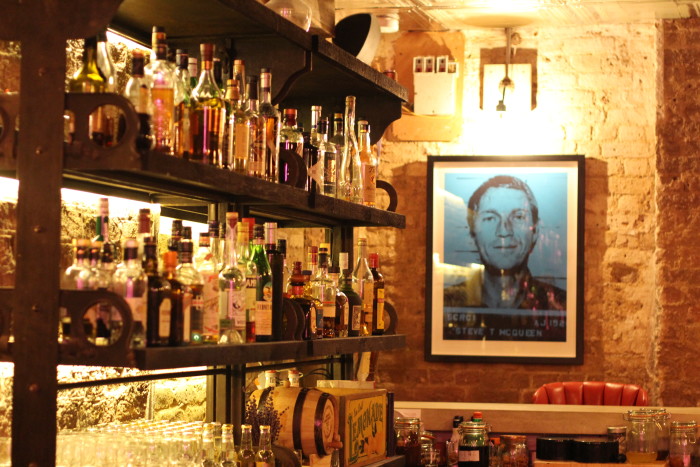 Tube: Victoria
Address: Artist Residence, 52 Cambridge Street, London SW1V 4QQ
Tel: 020 3262 0501
Website: www.64degrees.co.uk