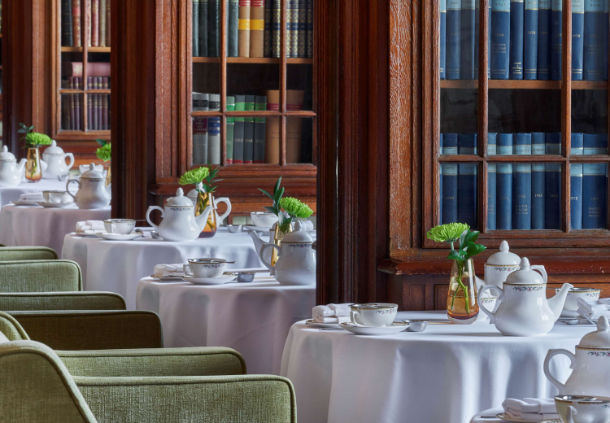 Afternoon tea at the Marriot Hotel County Hall
I'm realising, as I write this review up after my trip to the Marriot, that it's been quite a while since I sat down to an afternoon tea. It's not that I don't still love the tradition; it's just that I've been otherwise occupied. What with getting more involved in travel and also feeling the recent changes to my professional (engineering) life, there just hasn't been enough time.
That is of course until today, when I finally have a second to join a friend for one of our most quintessential traditions. After such a long hiatus, the Marriott Hotel County Hall turns out to be a great place to get back in to the swing of afternoon tea.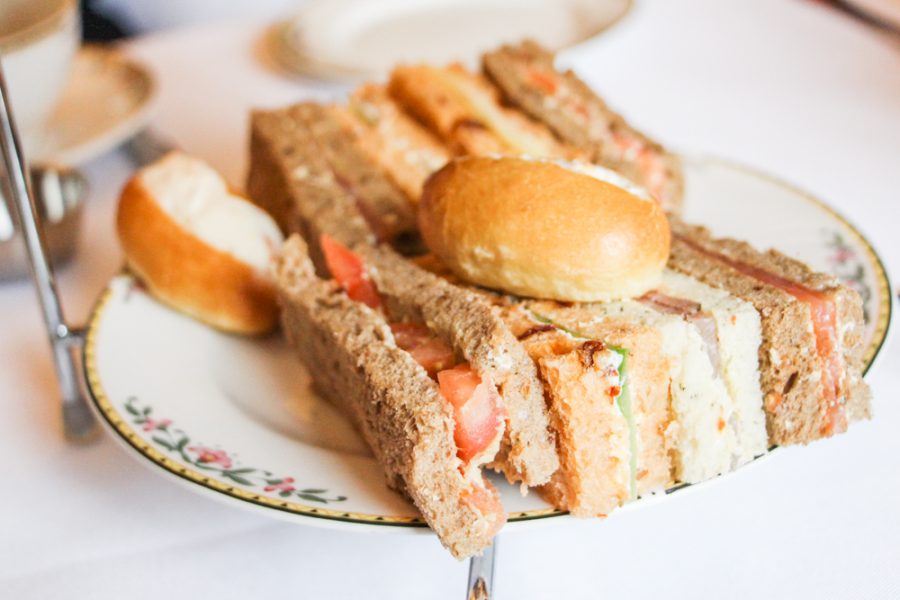 About the Marriot Hotel County Hall
We arrive at the hotel, which is located on London's Southbank, and are whisked through a glossy, newly refurbished lobby. Opened in 1922, the building was formerly used as a seat of government and still has its original features. Polished marble walkways lead us to the Library Lounge, which is where afternoon tea is held.
The long room is swathed in dark, nutty wood, and filled with an array of books and curiosities. Out of the picture windows we have some of the best views of the River Thames, Westminster and Big Ben. So far, so good.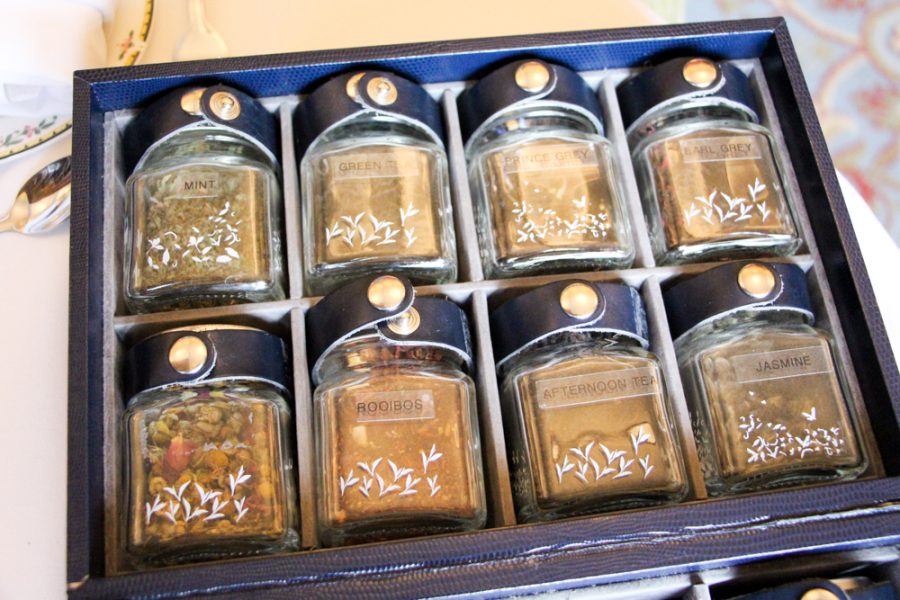 Settling in to our seats, we are immediately bought a case of teas, and left to riffle through and pick our favourites. I choose a beautifully fragrant chai, and my friend has her usual Earl Grey.
And on to the food…
Sipping on these it's not long before we are deep in conversation, in the way that always happens with the people you don't see nearly enough. Giggles and whispers are punctuated with the arrival of a vanilla panna cotta with rhubarb and strawberry. Lush.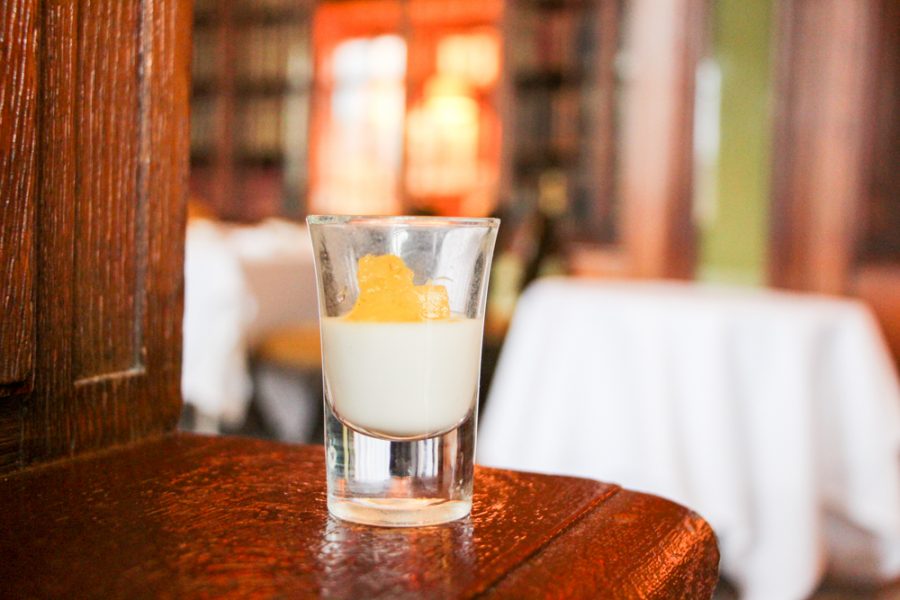 Soon after our table is loaded with a weighty, triple tiered tea tray, that teeters under the weight of untold goodies.
We start with finger sandwiches, which have been freshly made and cut. Fillings include roasted Angus beef with horseradish and Burford Brown egg mayonnaise and cress. We also love the cured salmon with caper butter and cucumber with cream cheese. On a personal note, whoever it is that invented the cucumber and cream cheese sandwich needs a medal.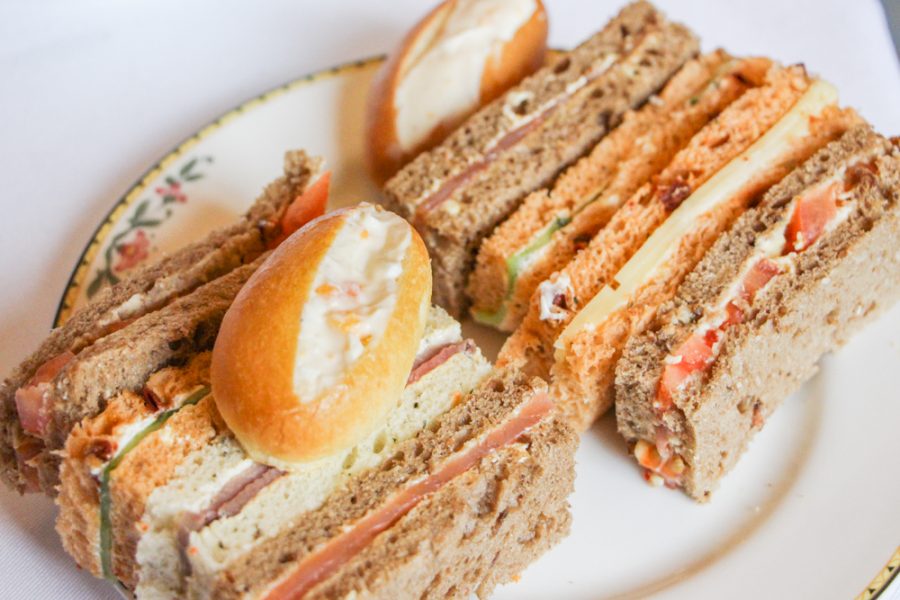 After being offered seconds, we move on to sweet and savoury scones. The former are sprinkled with sugar and have an extra little crunch, although they're a touch more sweet than I'd like. The savoury scones are much more my cup of tea, shot through with Montgomery cheddar and watercress, and served with a deliciously cool cream cheese.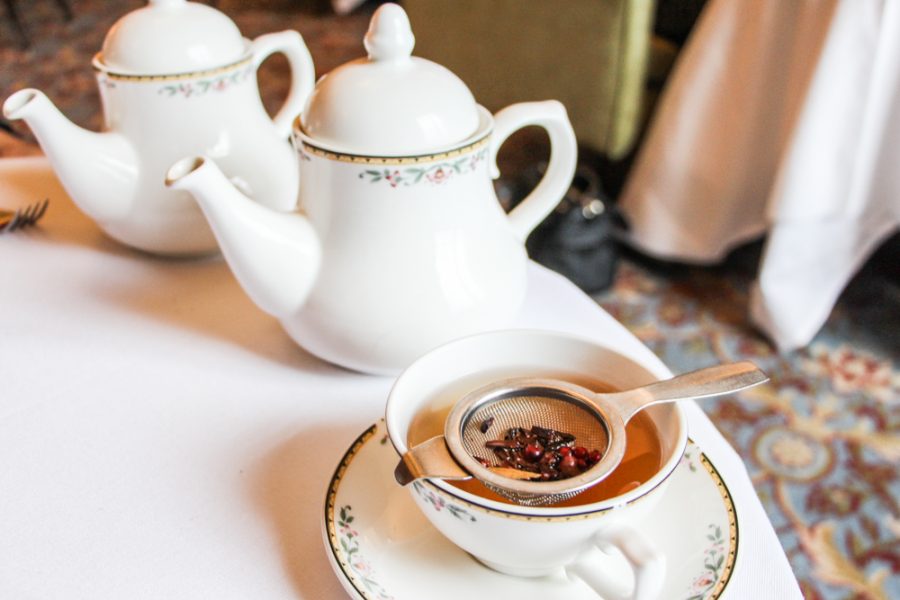 Having bypassed the various offers for refills, we find ourselves with just enough space left for dessert. My favourite from the bunch is the chocolate Daquoise. I love its fudgy texture, rich chocolatey aroma and the contrast that a lemon curd provides.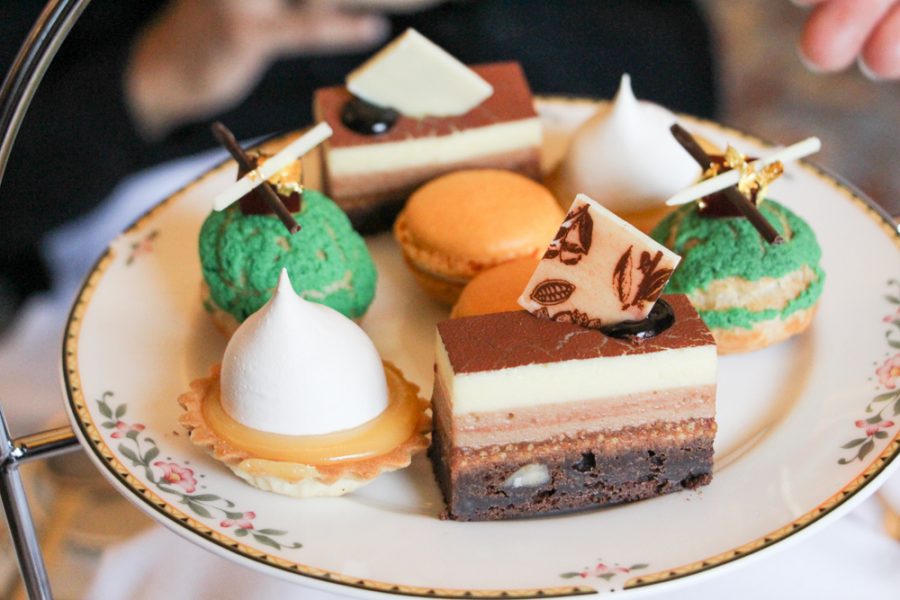 All in all it's been a great afternoon tea experience at the Marriott Hotel County Hall, and I'm glad to have paid a visit.

Do you love afternoon tea as much as we do? What's your favourite place for afternoon tea in London?
Tube: Waterloo
Address: London County Hall, Westminster Bridge Road London SE1 7PB
Tel: 02079285200
Website
In the interest of full disclosure please be advised that the meal was provided on a complimentary basis. With thanks to the Marriott Hotel County Hall for having us in.