A magic carpet ride at Amaya, Knightsbridge
The open grill at Amaya is tantalising to watch, an unrestricted arena where unexpected tastes blend with traditional Indian cooking methods of tandoor, sigri and tawa. A range of sea and land dwelling creatures are basted in homespun marinades and seared on charcoal flames, hotter than the fiery pits of Hades. This passion is whispered throughout the plush opulence of Amaya where dusky mahogany meets warm rosewood, and crystals hang like polished stalactites in this sultry Aladdin's cave.
The menu is arranged in three main sections according to how long the dishes take to arrive, and are brought out as soon as they are ready. Most plates can be ordered as smaller portions to better explore the menu. First out are the king scallops, gently griddled and steeped in a fragrant herb curry redolent of coconut, lime, and cumin.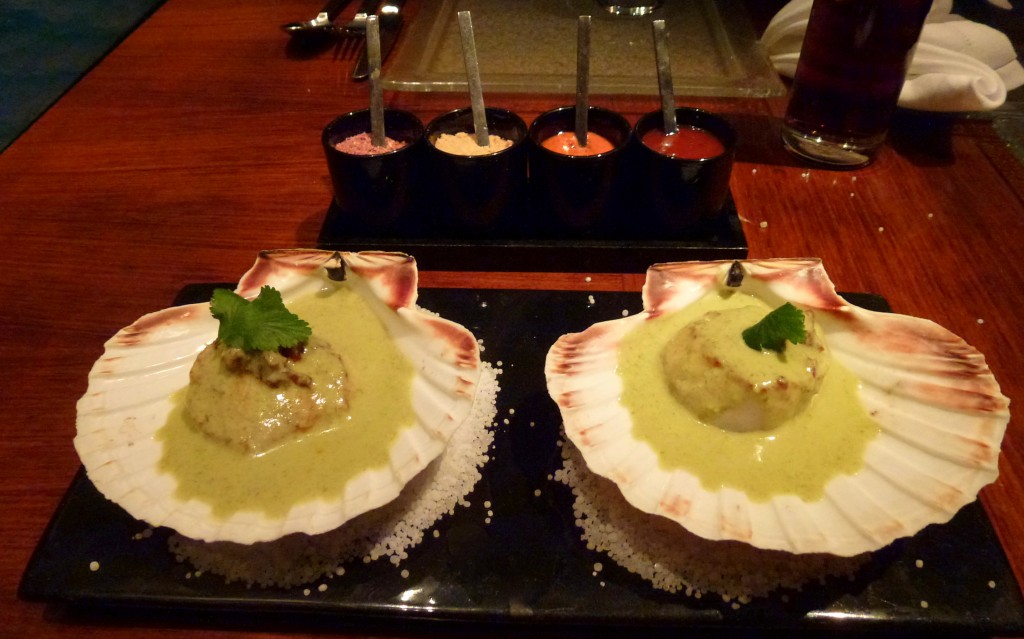 Another early arrival is the freshly made paneer tikka, prepared in a blistering tandoor, daubed in a buttery marinade and veined with flecks of coriander. Chicken chops are also a tandoor dish, expertly moist and coated in an unusual curry leaf marinade which tastes how I imagine fresh dew on blades of grass would – a very good thing indeed. Game makes an appearance in venison seekh kebabs which are unsurprisingly rich, tangy and spiced to perfection.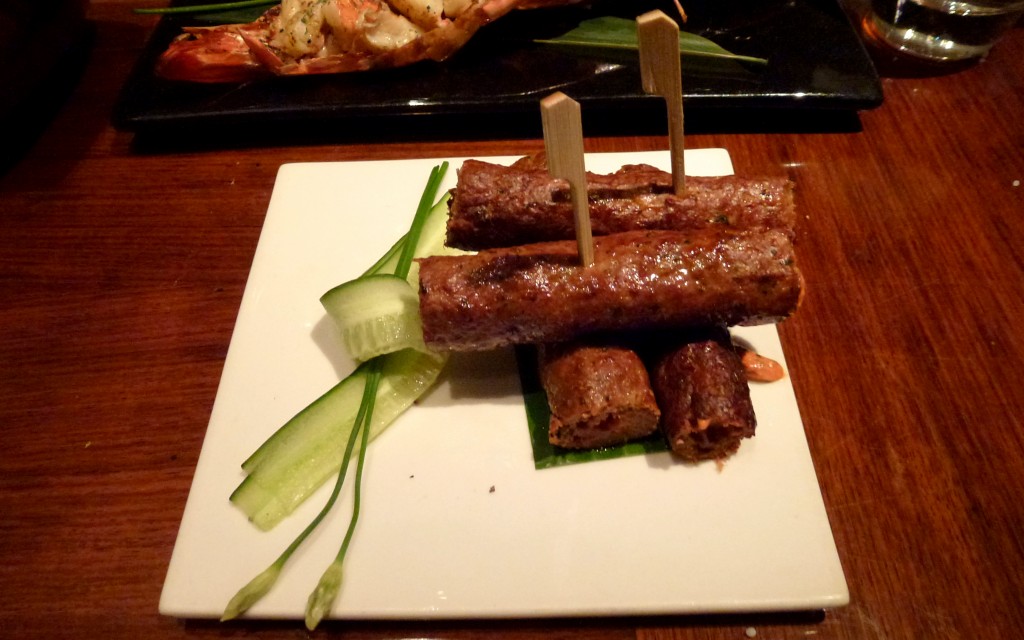 The char-grilled (jumbo) Madagascan prawn is an Amaya signature dish, delivered inside its shell. Whilst this is an impressive sight, the flesh is shamefully overdone and begging for a sauce. Marks are also deducted for the redundant roti and naan which come so early in the meal that they lose all heat before we need them.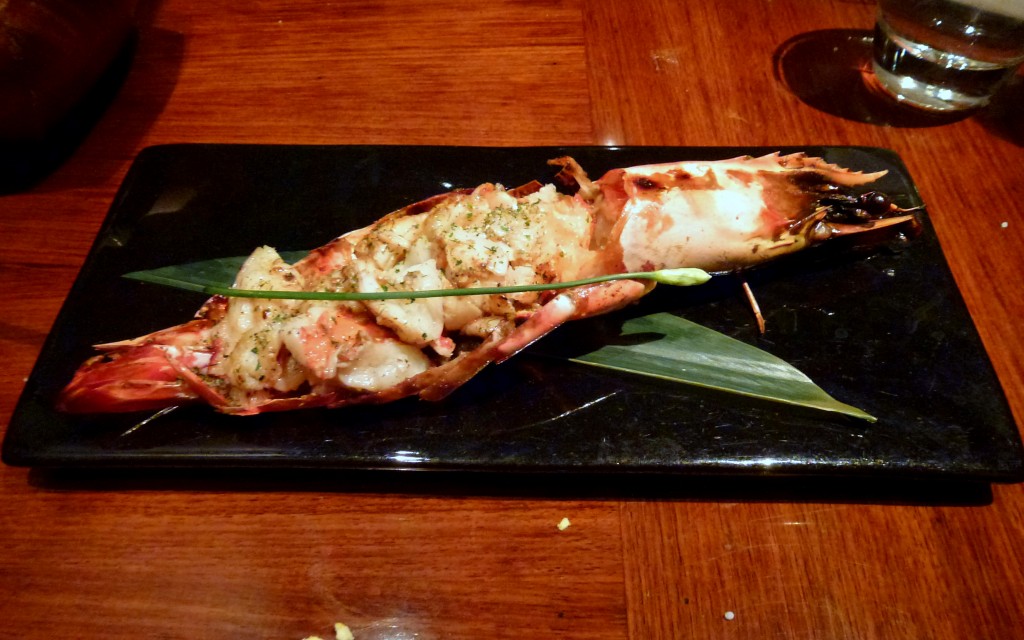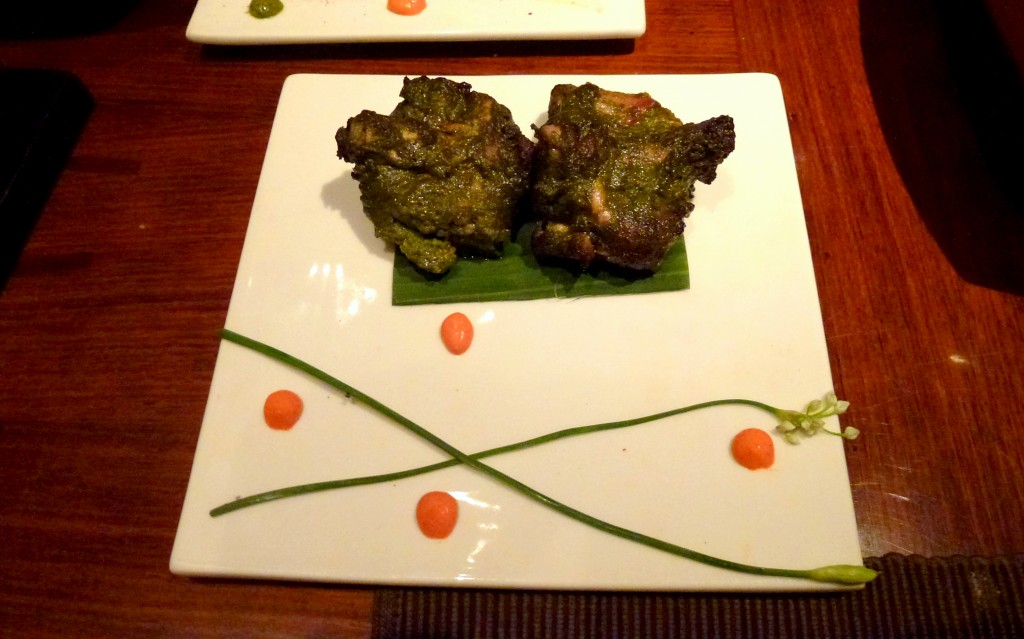 A treasure trove of desserts ends an extravagant night with undeniable panache. The sharing selection is composed of mini versions of most of the desserts listed and presented in a bowl of ice to enjoy at ease. Spoons quiver over a thrilling ensemble of perfumed rose kulfi streaked with actual petals, bracing passionfruit granita, and intensely vibrant lime tart and jelly cubes. Damson brulee is served in a cauldron, and rose and chocolate sorbet are dolloped onto miniature ice cream cones on sticks, held upright by a lattice of vivid pink sugar. Chocolate rasmalai is transformed into a creamy terrine, whilst fleshy figs and lychees are halved and exposed – embellishments to round off this visual nirvana.
Amaya brings something different to the notion of Indian food in Britain, a new perspective which I am right behind. The Michelin star it has secured and guarded is mostly well deserved, a comment which cannot be made for some of its peers in the 1 star category.
Service is impeccable, glasses of water are topped up in an instant, dessert menus are not tardy and neither is the bill (when we ask for it). Although there is no ridiculous 2-hour-stay only policy, I find the no-pictures policy obnoxious – challenge accepted. Average price per person is £70.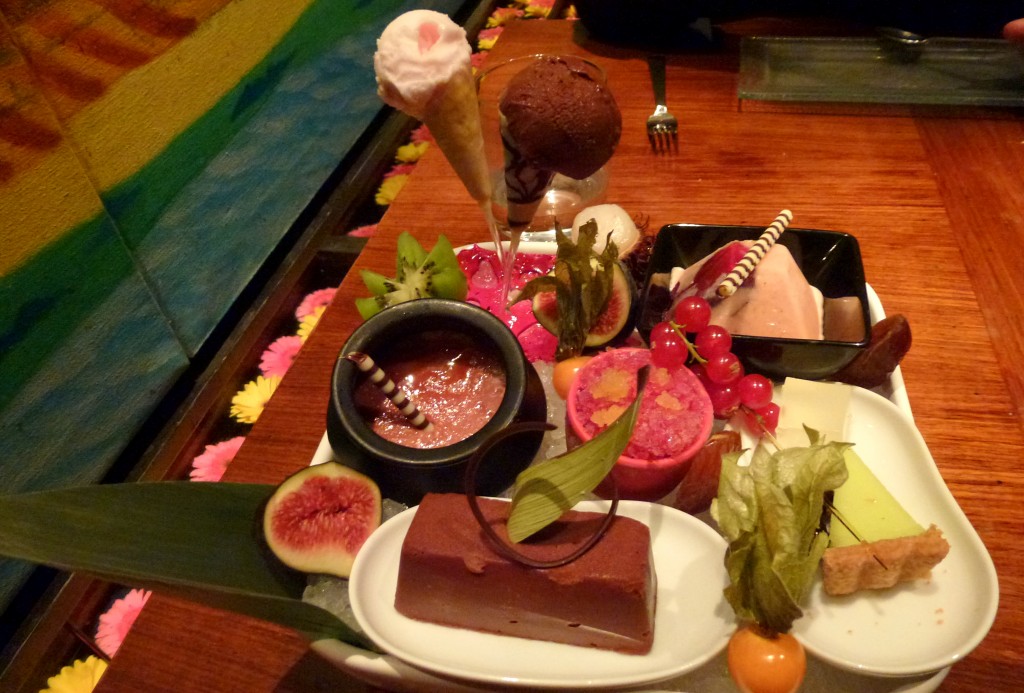 Tube: Knightsbridge