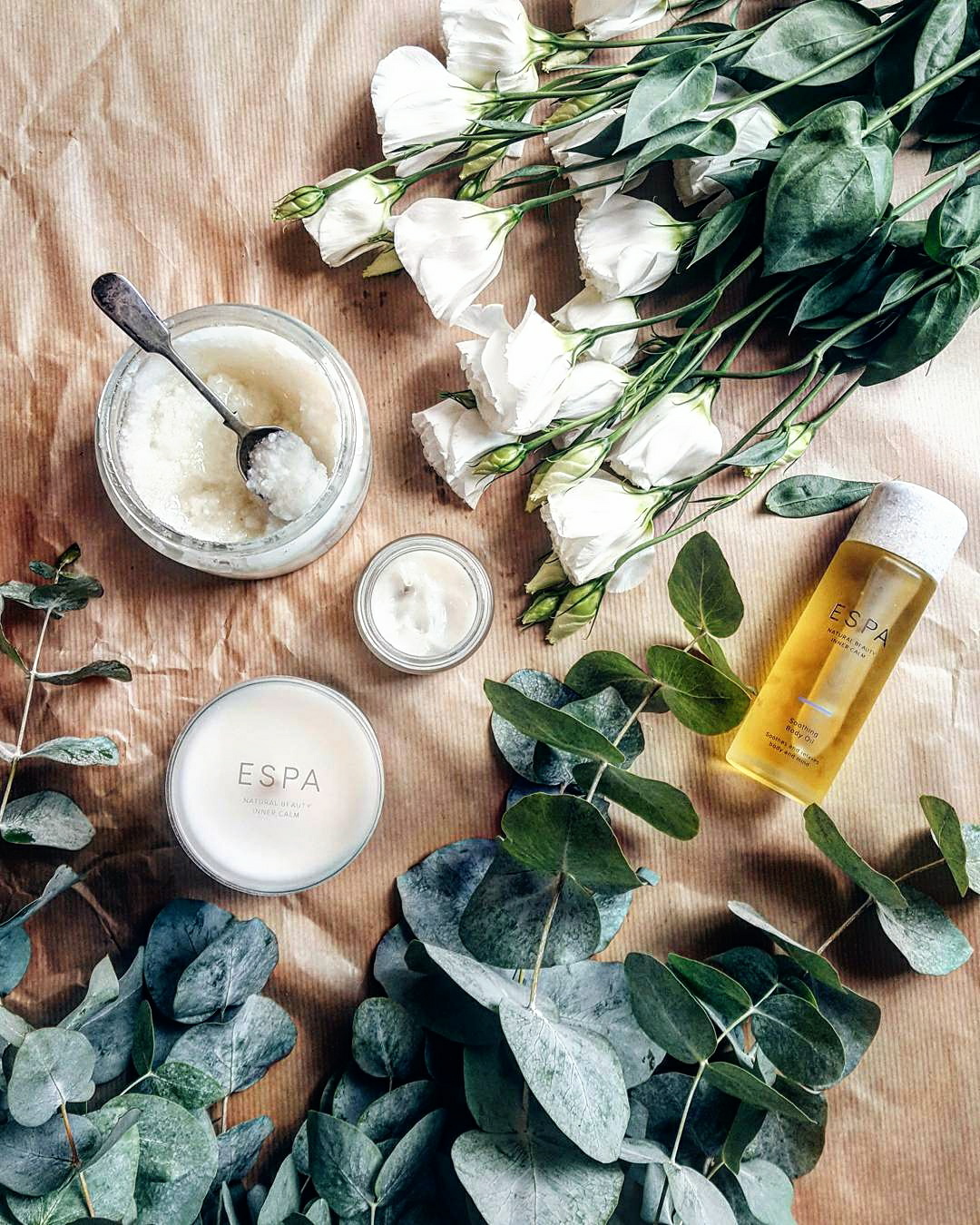 And another thing…
This week was dominated with thoughts on how to set up my post for ESPA. In the end I settled on using my slate and marble tiles as backdrops, angling around some pretty natural light, and using lightroom to create a slightly more cinematographic style.
I liked it but, while this simple white on black looks great on my blog, it proved to not be as engaging on Instagram. I posted it, it flopped, people basically hated it. Boo.
Not to be defeated, I promptly took myself to Chiswick High Road, picked up some fresh flowers and eucalyptus leaves from this great florist, and tried again. Its amazing how beautiful it looks when you lay white flowers on brown paper and arrange a few spa products.
The moral of the story – flowers fix everything.
Sushi played a role too; casually first at Hare & Tortoise, and then much more refined at Mei Ume in the new Four Season at Ten Trinity Square.
Much more to follow in separate posts :)
READ MORE:
Hints & Tips: 10 ways to get more likes and follows on Instagram
Travel Tips: 5 of the most Instagrammable places in Fort Myers, Florida