Upmarket Japanese for a snip
The Aqua Group have holdings in London, Beijing and Hong Kong, and Aqua Kyoto is one of their Japanese restaurants. Located just off Argyll Street, the red and black ground floor entrance is manned by a bouncer who directs you to a lift.
If at first this seems a little members clubby – wait, because it's just the start. Out of the lifts and past the fifth floor reception is Aqua Spirit, a bar full of the flashy, brash types who raise suspicions about the food. Walking through Aqua Spirit, muggy with short skirts, shiny suits and inflated egos, leads finally on to Aqua Kyoto and then to the outdoor terrace.
With the scene thus set and my expectations hopelessly lowered, the food does the impossible – it impresses.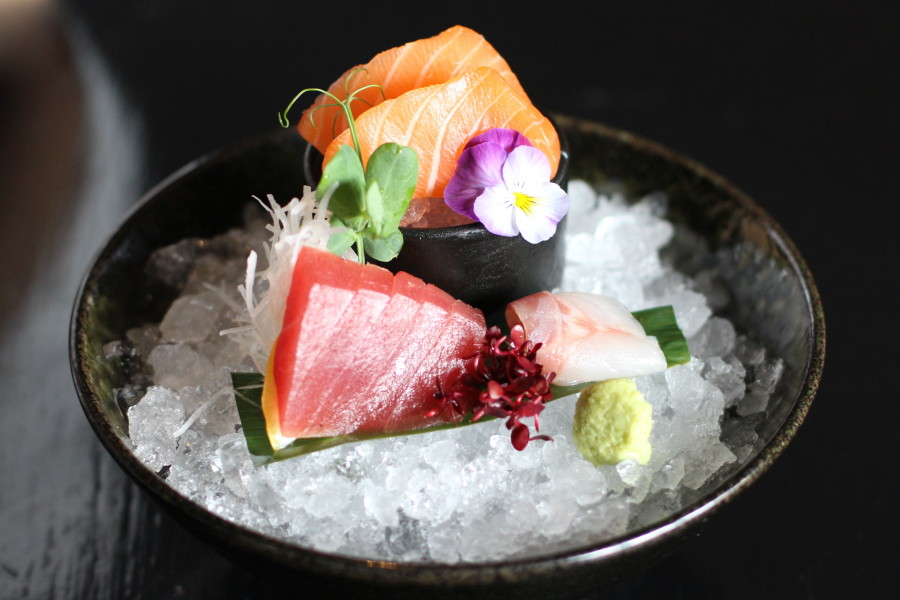 More astonishing is that I'm trying out the set menu which is part of the Aqua Kyoto Star Deal from Bookatable, which entitles you to three courses for £29. The set menu offers a choice of three starters followed by a choice of three main courses, then just one dessert.
My choice to start is a modestly sized bowl of salmon, tuna and sea bass sashimi, which is pleasing in the way that raw fish of good quality always is when handled well. The sushi and sashimi at Aqua Kyoto is prepared in a central, sunken sushi bar for all to see. A second starter features cherry tomatoes jewelled with cubes of the softest tofu, sultry as it dissolves in the mouth.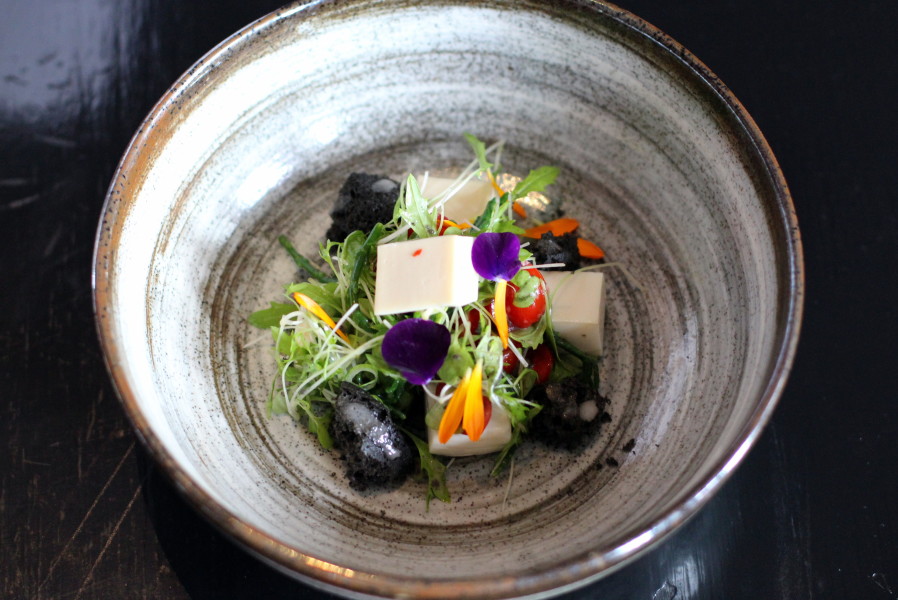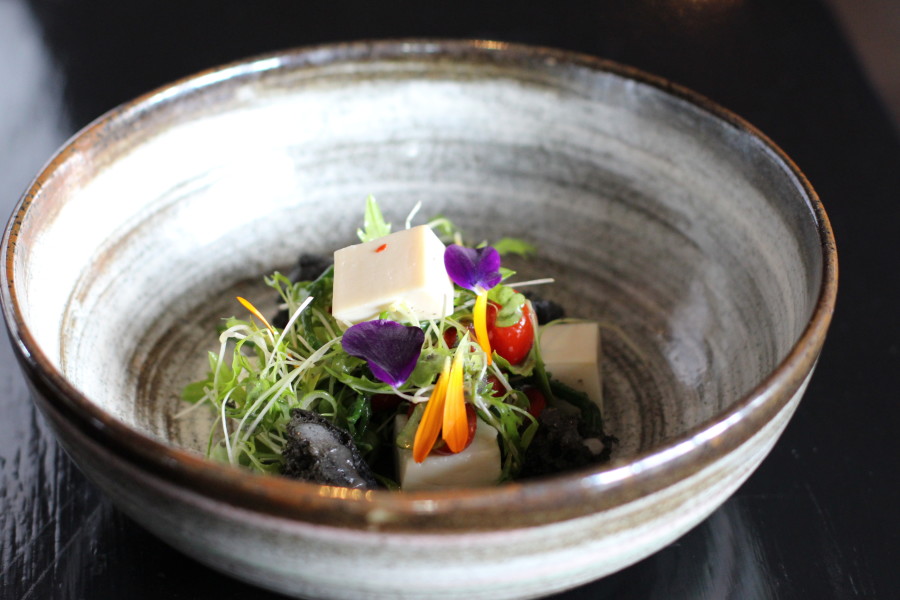 Moving on to the larger dishes, mains commence with a lovely plate of spring lamb chops, charred and glossy on the outside and rosy as a sunrise on the inside. These are served on an umami-rich tomato miso reduction, with blackened courgette and a tangy pickled Japanese rose.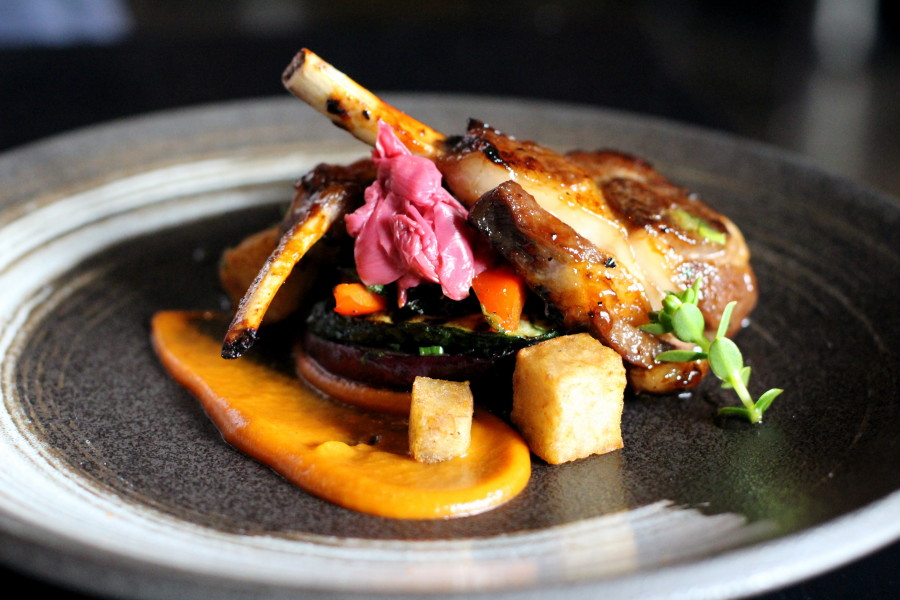 It's easy to forgive the lack of choice when it comes to desserts on the set menu, as the single offering turns out to be quite lovely. The white chocolate parfait is complimented with mango, coconut-flavoured sugar shards, violet and rice pudding. Less impressive in the single cocktail offered, with is a little too weak and a lot too sweet for my taste.
The Bookatable £29 Star Deal set menu at Aqua Kyoto gives you a good way to try an upmarket restaurant for a fraction of the price. On the a la carte, it would be easy to spend hundreds. If you fancy like trying it out then take a look at the set menu here, where the deal is running until 6th June 2015, subject to availability.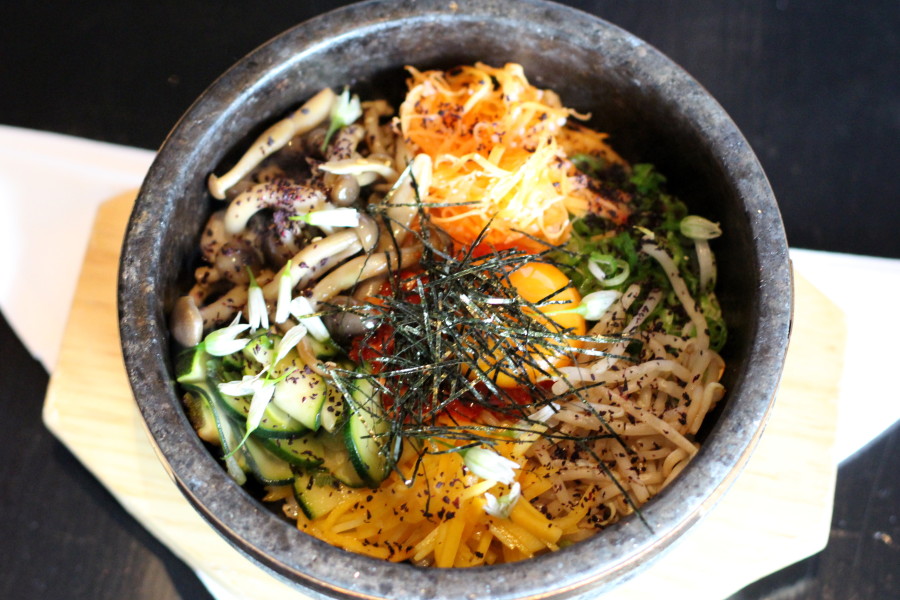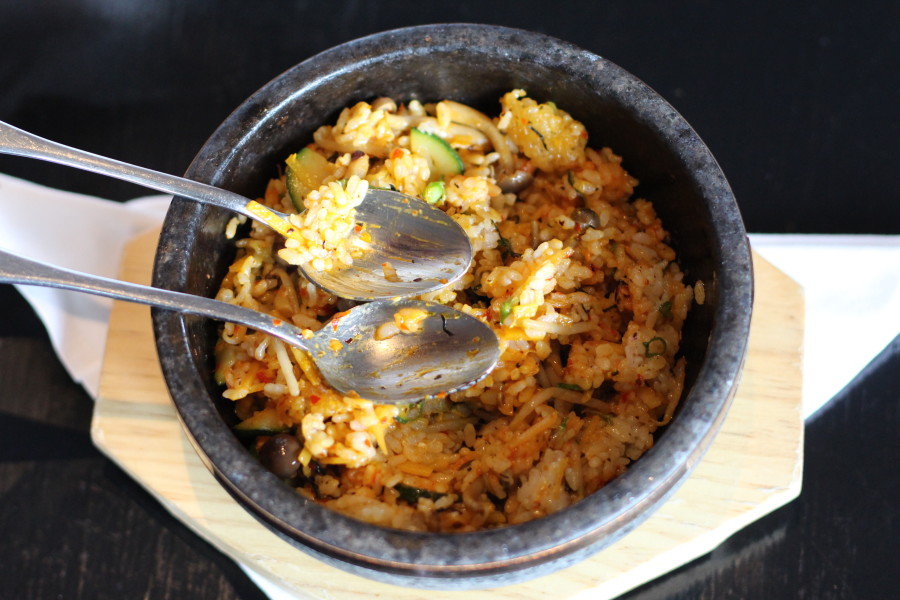 Tube: Oxford Circus
Address: 5th Floor, 240 Regent Street, London W1B 3BR
Tel: 020 7478 0540‎
With thanks to Bookatable for inviting me to review their set menu deal
Aqua Kyoto Website‎
Bookatable Website‎ – Star Deals