Food from the Alps
One of the great things about being able to blog about what you love is that you get to meet like-minded people, and two years of writing about food have led me to some absolute sweethearts, who look at a Baked Alaska with exactly the same kind of need that I do. My tribe. Every month or so a group of us will meet up for food, drink and a natter, and this time round we find ourselves gathering for a lunch at Augustine Kitchen.
This Battersea based bistro is headed by chef/owner Franck Raymond, who previously worked as Head Chef of Mon Plaisir in Covent Garden. Before this he worked at Le Marignac in Geneva, where his cooking was awarded two Michelin stars, before opening his own restaurant Le Cheval Blanc in Evian. Named after his grandmother Augustine, this homely French brasserie is Raymond's latest venture which serves food that is robust and well thought out. Whilst it's not headed for the kind of accolades that the food at Le Marignac garnered, it is nevertheless full of charm and quirky meanderings.
We're trying a special lunch menu today based on some of the culinary traditions of Haute-Savoie, an area located in the Rhône-Alpes region of eastern France. This historic region is known for its love of cheese and charcuterie; reblochon and wild game; trout and perch fished from its lakes; berries and wild mushrooms picked from its mountains.
Lunch begins with a starter of crozet "risotto", girolles and Abondance cheese, which is as peculiar on the plate as it is on the menu. The crozet turns out to be a type of wholewheat pasta which is flatter, larger and far less starchy than the arboria rice used in a classic risotto. It's full of funky mushrooms and the supple graces of the Abondance, which work together to lend a sort of nutty vegetal aroma to the crozet. It's fun because it's different, and although it tastes great and the cheese goes some way to binding the ingredients together, I'm not sure that likening it to an actual risotto will do it any favours.
A plump parcel of cod, pearly white and opalescent, sets the scene for a dangerously edible main. Flowing down its back is an excess of gritty, black quinoa, and a fruity reduction. On the side there are shallow bowls of whipped potato, which have the sort of luxe sheen that only butter (and lots of it) can impart.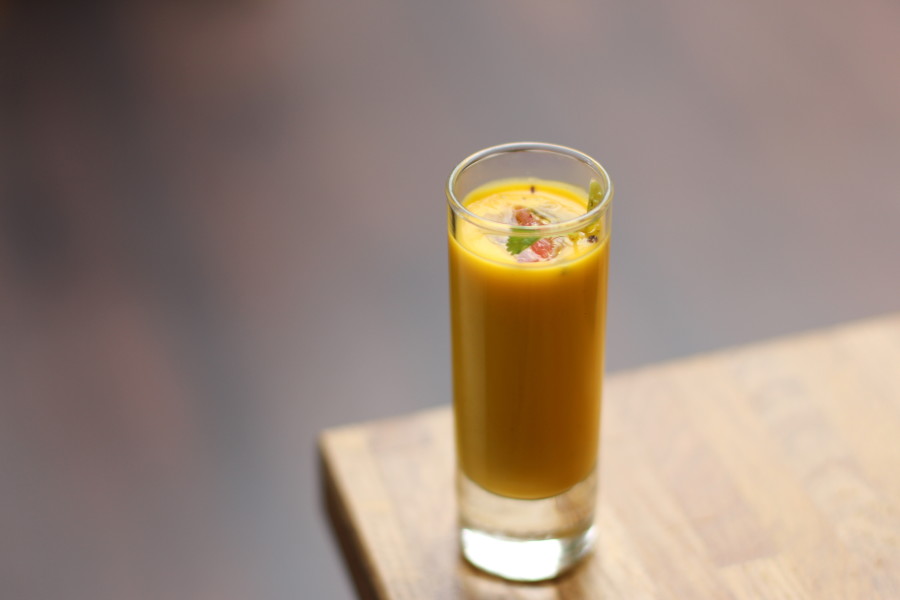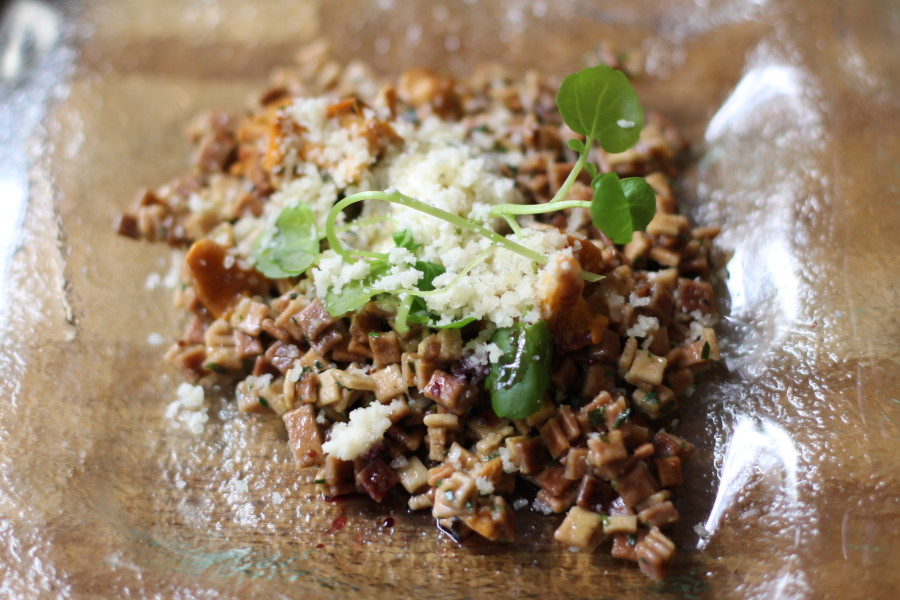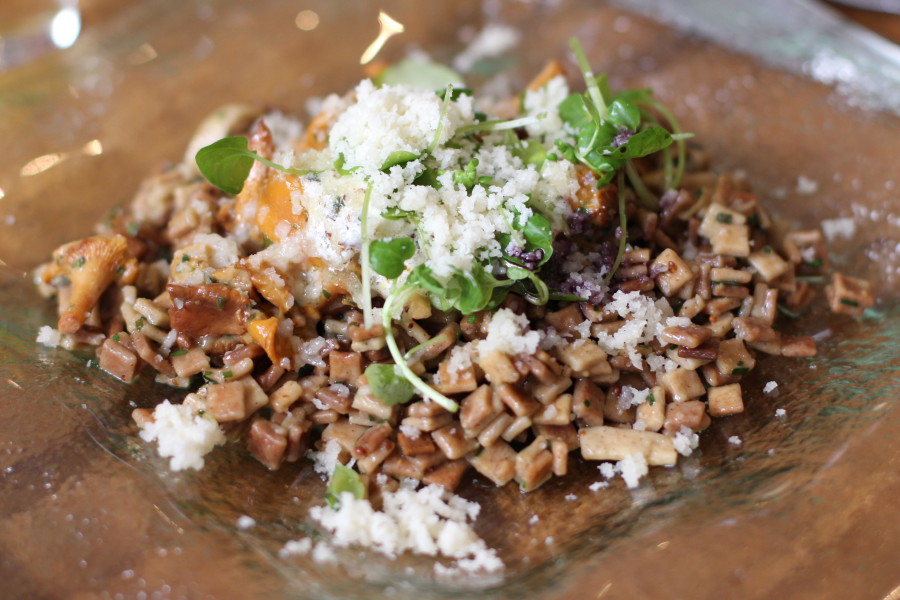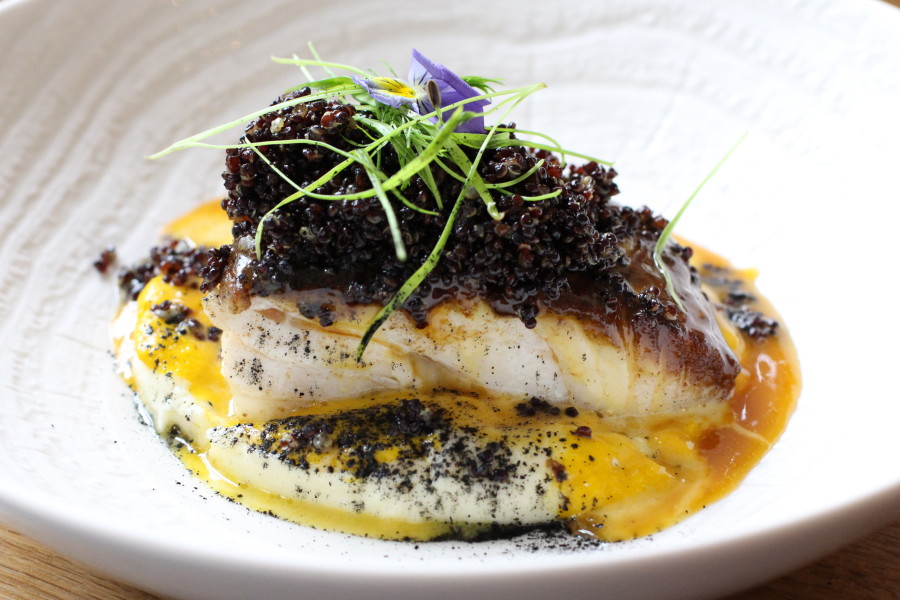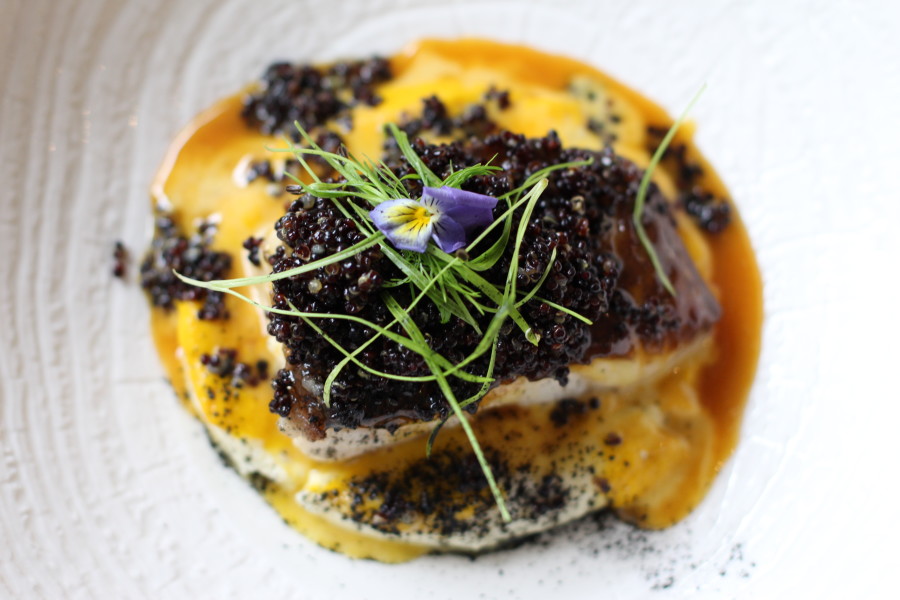 A whole wheel of Tomme de Savoie under a glass cloche is provided for the cheese course, with a hefty knife and the ability to carve off your own chunks. Although mine is a ruinous amount which has been cleaved off the main wheel with far too much ease, I love and eat every bit of it, easing the fleshy golden bits off of the rind and into my open orifice. Plump and 6 months old, if a Brie and a Mahon had a love child, this would be it.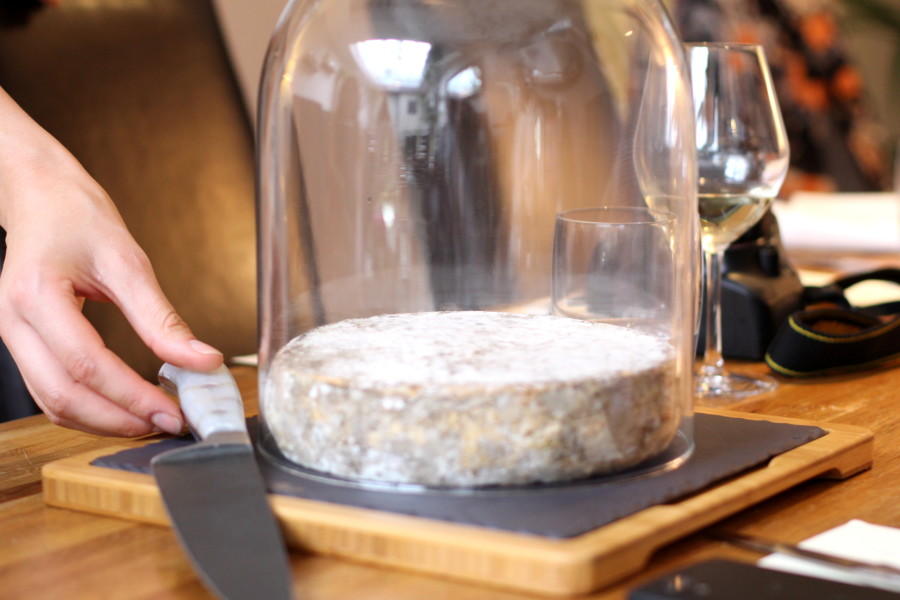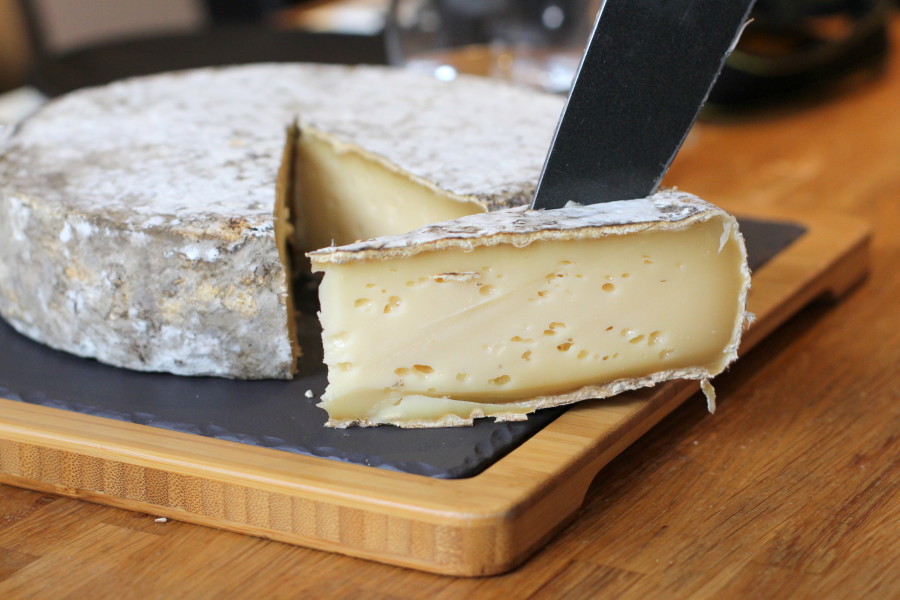 A communal Baked Alaska is served for dessert, sized for a dozen hungry foodies with exactly the same look in their eyes. It's set alight beside the table and then poured over with berry sauce, before being divided and portioned out. I like it, but I don't love it. It's a little on the tart side, and a bit too wet. I'd have liked a stiffer, more caramelized crust and for it to be individually made.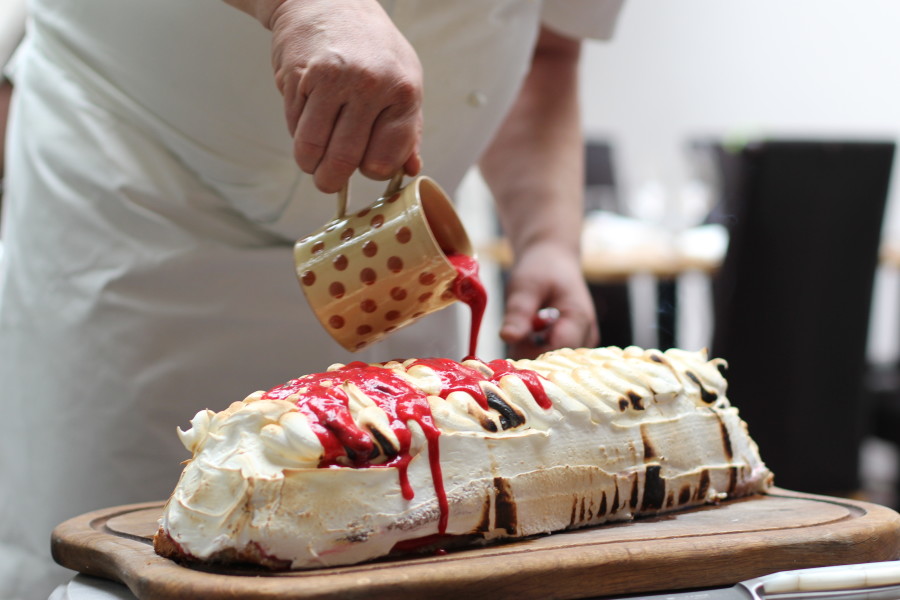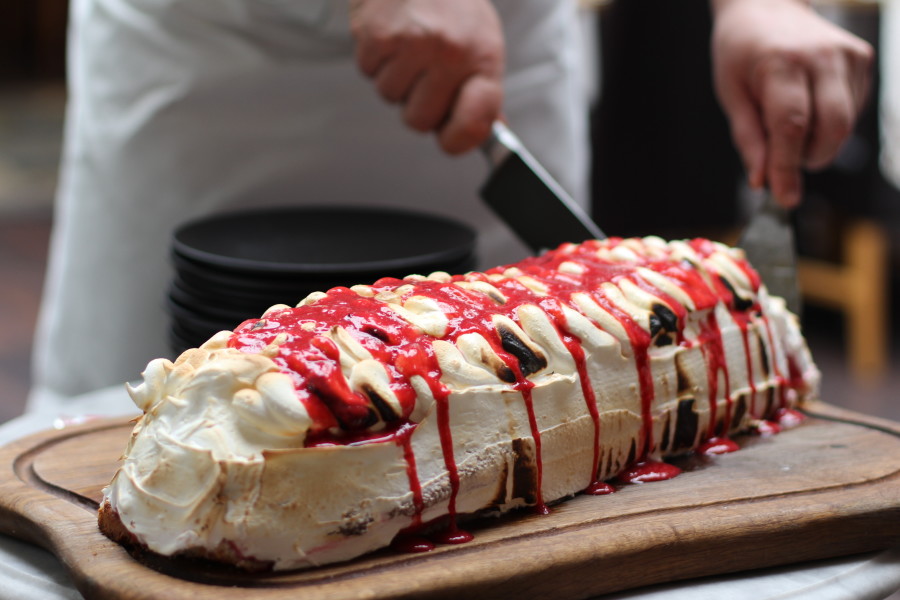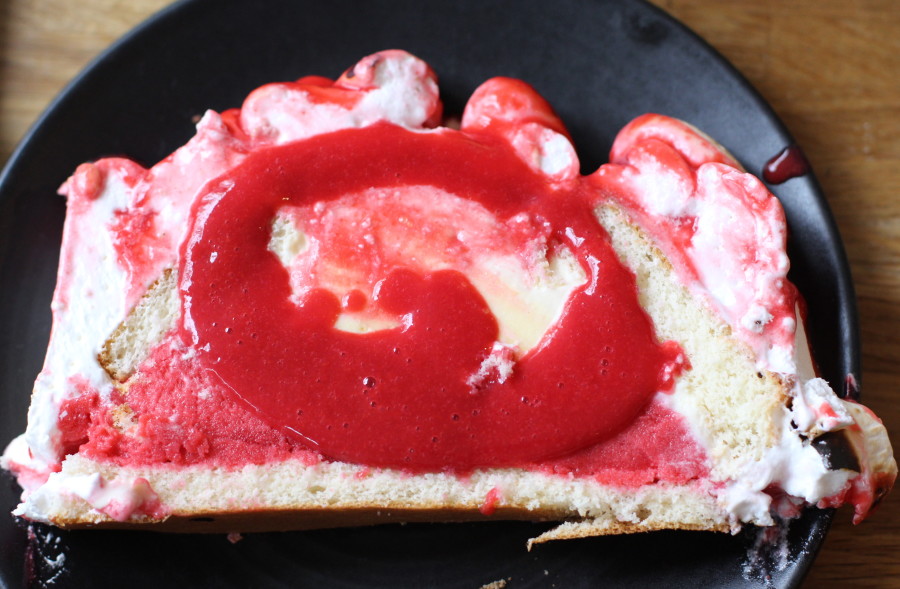 Tube: Earls Court
Address: 63 Battersea Bridge Rd, London SW11 3AU
Tel: 020 7978 7085
Website