All-Italian nibbles and lubrication
6/10
Although we might be more likely to gorge to distension and drink to cirrhosis than embrace the idea of moderation, the notion of spending an evening with a few bar snacks and a few drinks has its draws. Our venue tonight is designed exactly for this kind of lighter intake, and Augustus Harris is fashioned around the Venetian philosophy of grazing at the local bàcaro. These bars serve wine with tapas-like cicchetti.
Augustus Harris gives new life to the idea of bar food; try crostini of crusty baguette with roasted wild mushrooms or mackerel with red onions. Although there are cicchetti of lesser merit (a desperately syrupy creation of gorgonzola, grape and honey), kudos must go to the attentive barman who deducts these from the bill. On other plates, slices of air dried and cured bresoala topped with rocket. It's not genius, but it fits perfectly amongst the smoked copper surfaces, shelves of Italian produce and bottles of deeply rubied Rosso.
The wine list is exacting and Italian in origin, whilst cocktails are mostly dominated by bitter tones of Campari. If, like me, you prefer your drinks to be a little less scathing then the Basilico and Rosmarino deserve special mention, mixing licks of lemon with savoury basil and rosemary.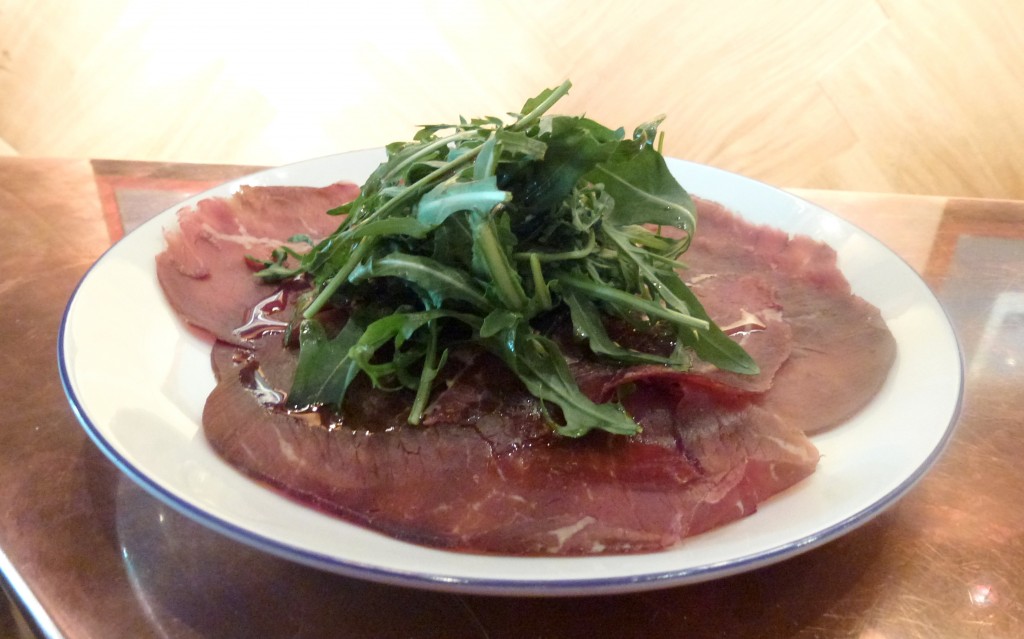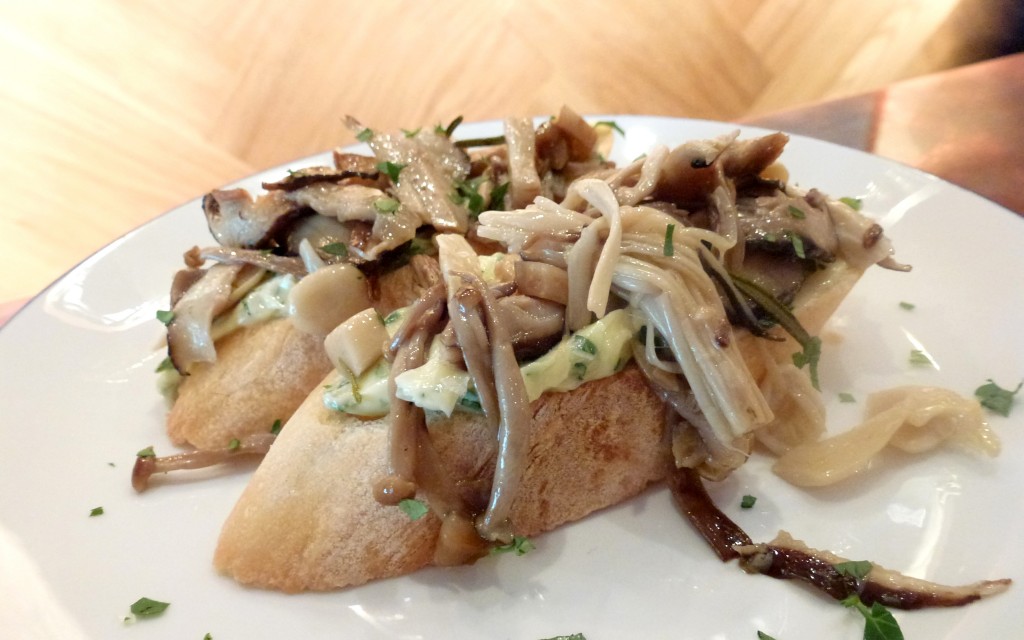 In many of the bàcaro of Venice the cicchetti are often served for free with the drinks. Given that Augustus Harris is located in one of the hottest tourist traps of London (Covent Garden), we will have to be satisfied with just the idea, if not its economics. This is no harsh reality as the menu is reasonably priced, with the most expensive item still under £10.
Prepare to expect food which is resolutely under the 'snack' category where ingredients are put together rather than cooked. The outcome of these efforts won't count for a lunch or dinner, but succeeds in providing what it sets out to – nibbles and lubrication.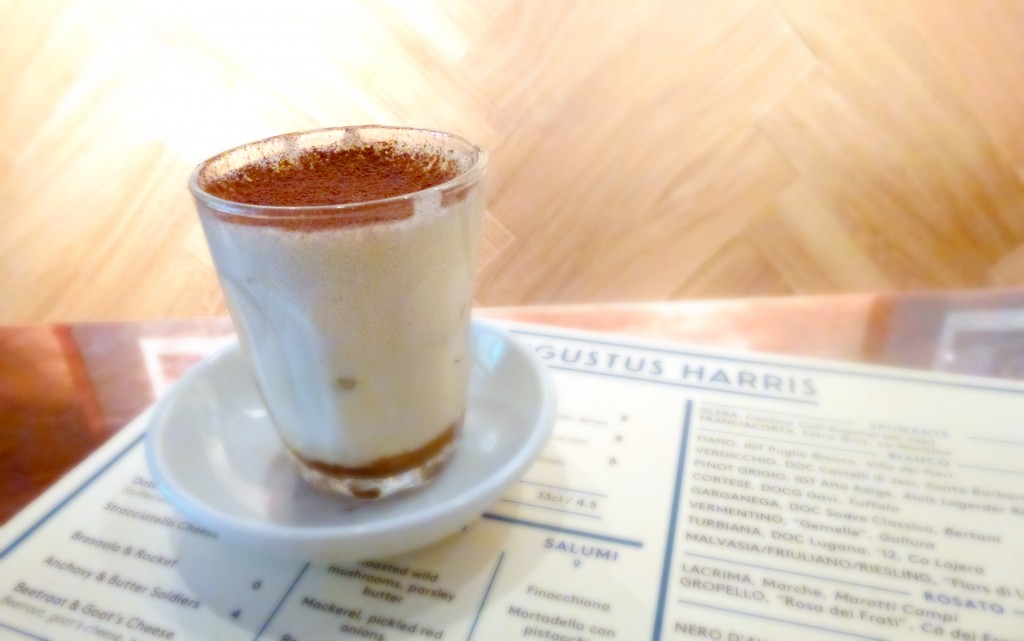 Tube: Covent Garden