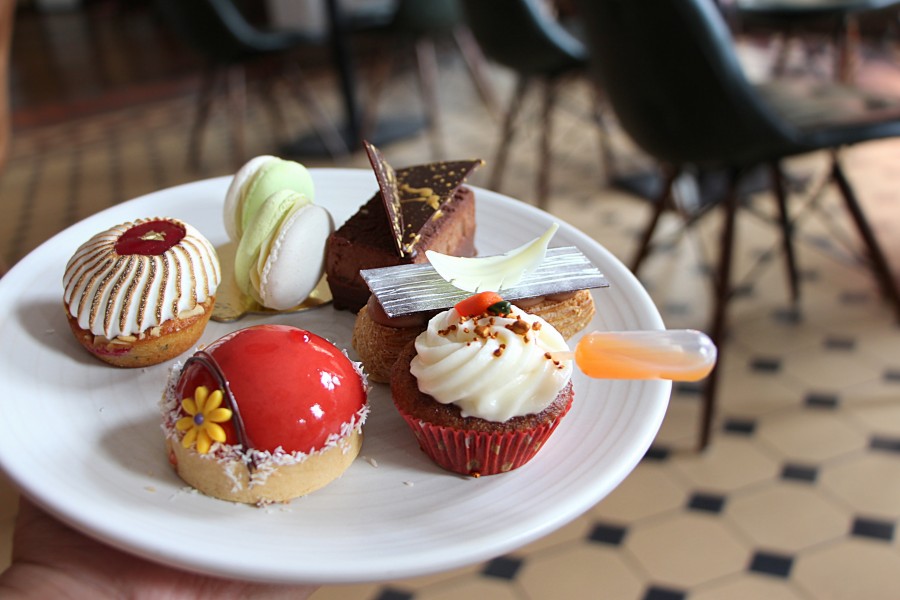 Afternoon Tea – The best in London
Even though we eat all things indiscriminately, a good afternoon tea has a special place in our hearts at Wrap Your Lips Around This.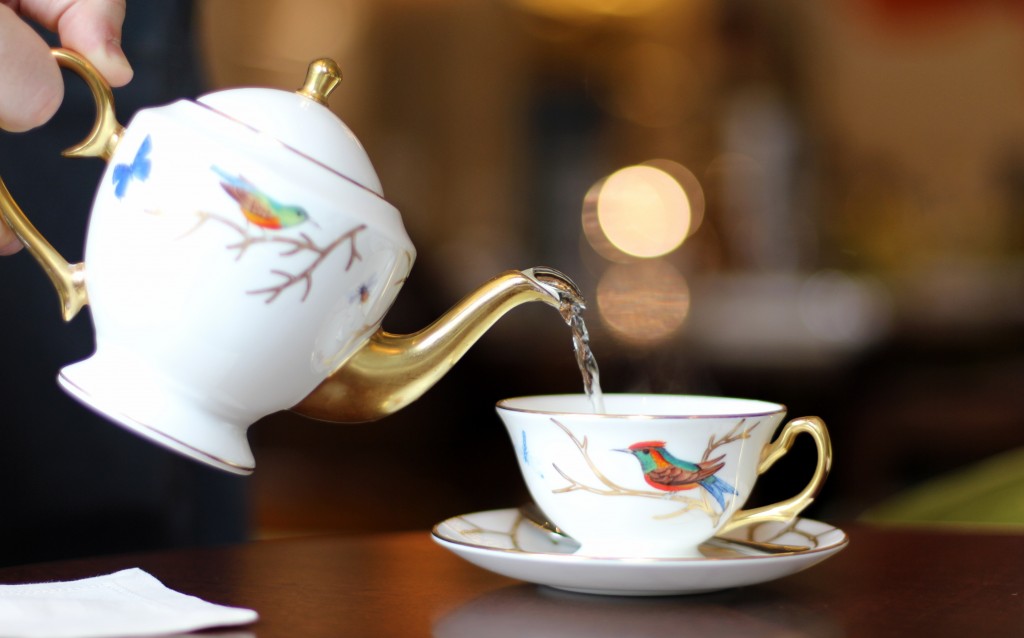 It's true that we've munched happily through quite a lot of scones, finger sandwiches and miniature cakes in a relatively short period of time and, in our humble opinion, these are the 16 best hotels and restaurants for a luxurious afternoon tea in London:
1. Rosebery at The Mandarin Oriental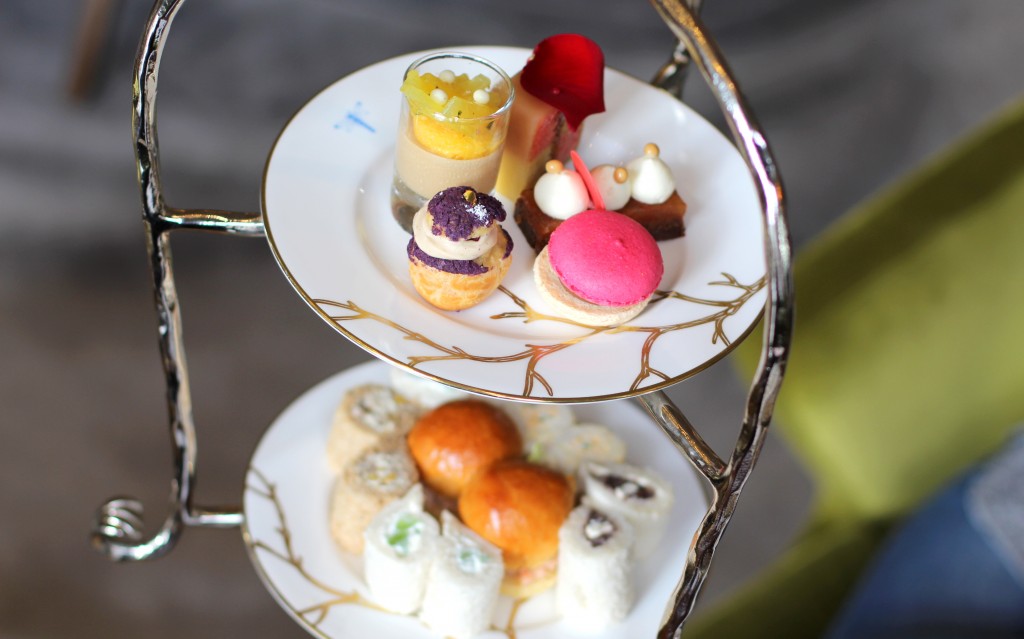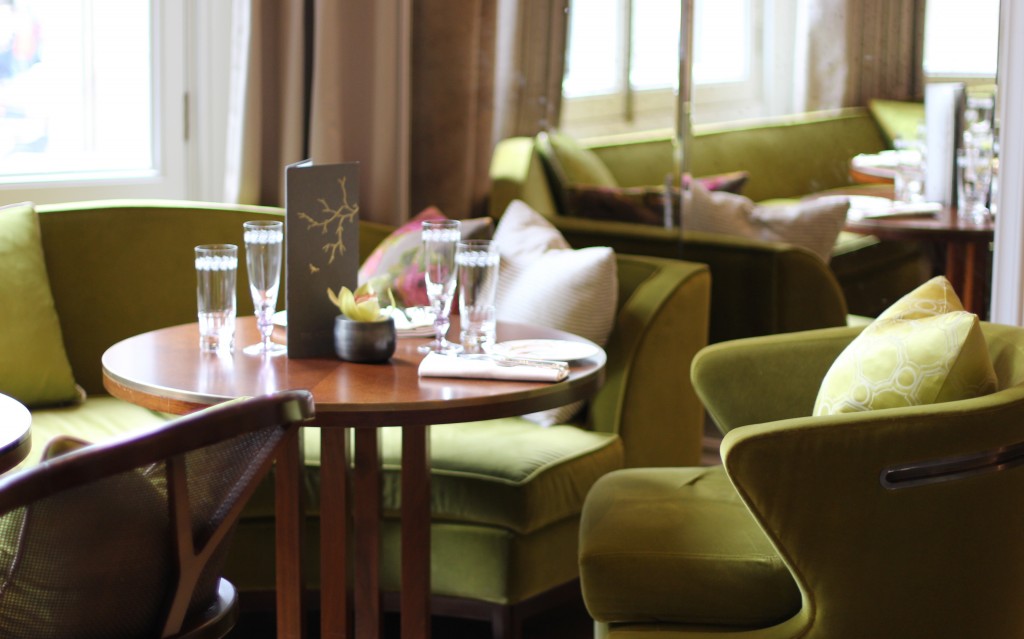 We've had a lot of great afternoon teas, but this is one of our favourites. Located in the Rosebery restaurant at the stunning Mandarin Oriental Hotel in Knightsbridge, this is one uber-luxurious setting.
Expect lots of natural light streaming in through picture windows, spring-green sofas, bird-cage tea trays with a cornucopia of goodies and impeccable service!
2. The Lobby Lounge at Corinthia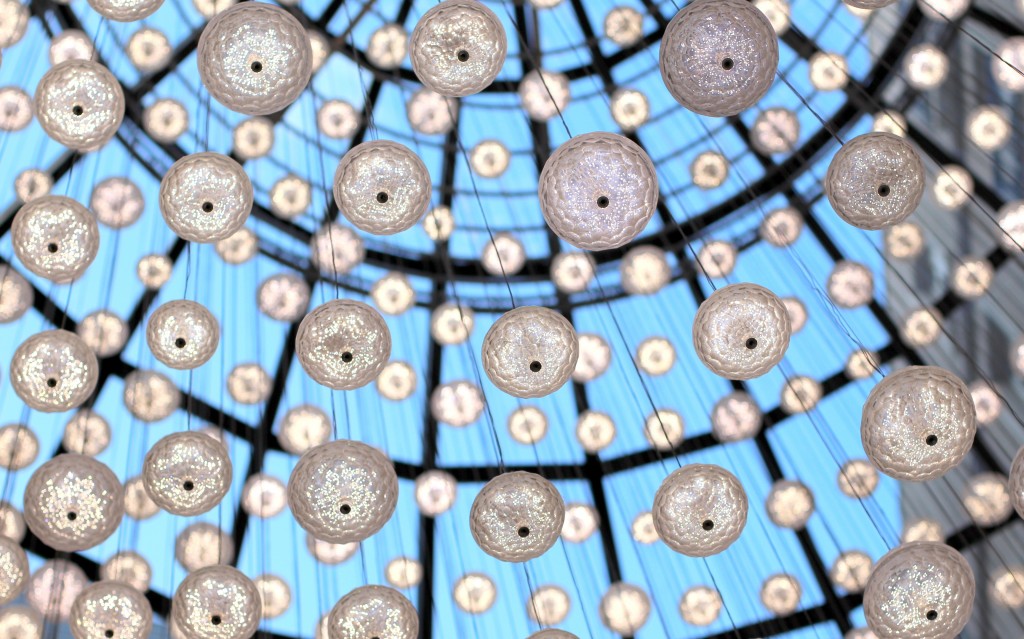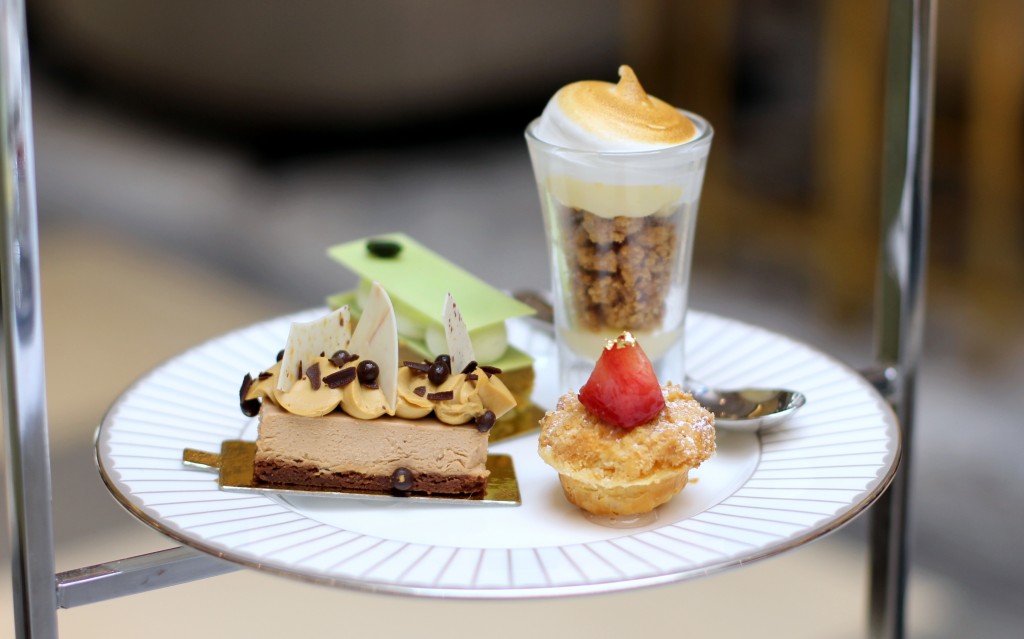 Afternoon tea is served in the circular Lobby Lounge, a glass-domed atrium set aglow with natural light and the glow of 1000 baccarat crystals.
The cakes are whimsical and altogether delightful. This is where I would want to be get married – it's romantic and deliciously peaceful.
3. Kettners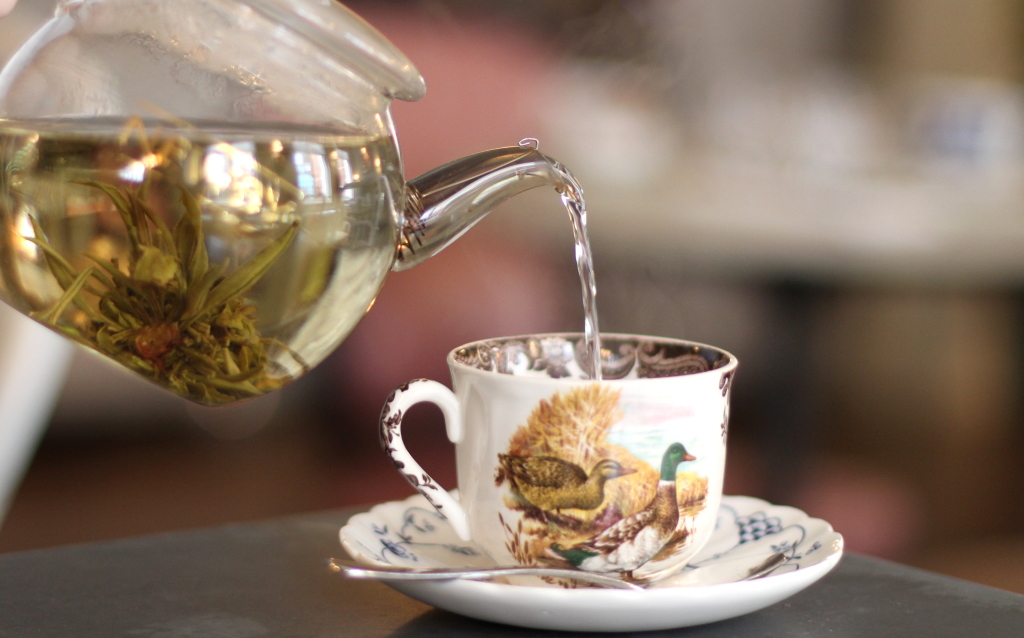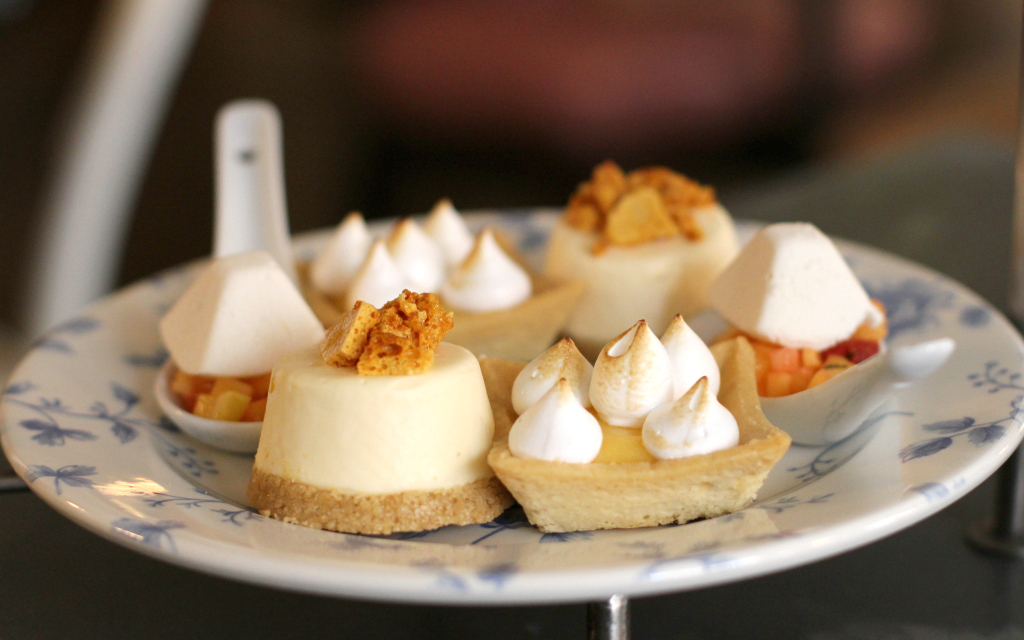 Kettners has been in Soho so long that it's practically royalty. Again, lots of open space, pretty design features and natural lighting, and a delectable array of cakes which include a sharply spiked lemon meringue pie, coconut parfait, honeycomb cheesecake, berry jelly and raspberry mini macaron.
4. Lanes of London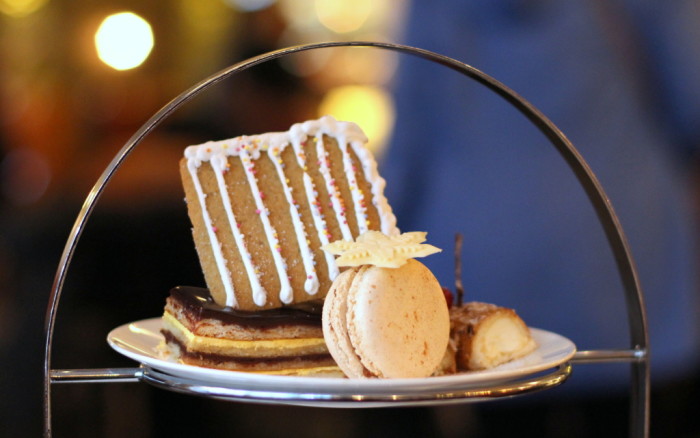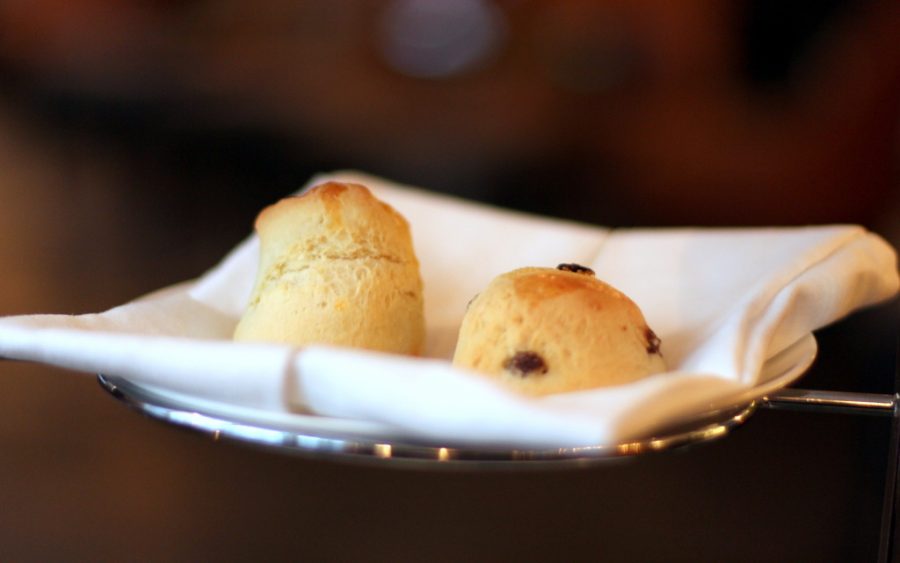 Expect outstanding cakes and savouries that change with the seasons, and the comfortingly familiar buttermilk and raisin scones, hot and swaddled in linen. Tease these beauties open and spread lavishly with clotted cream and strawberry conserve.
5. The Landmark London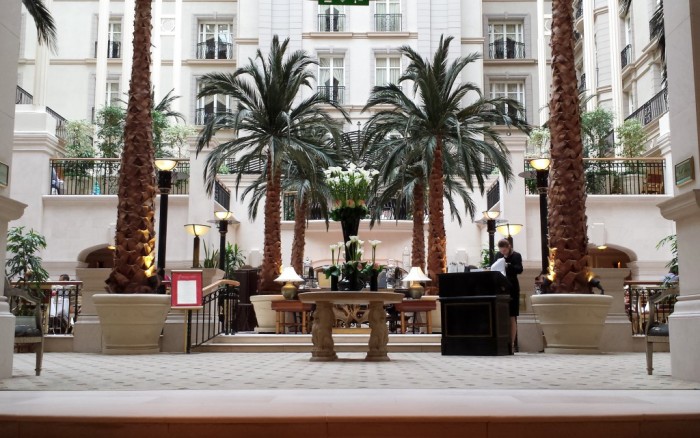 Afternoon tea is served in the stunning Winter Garden, and includes an endless array of sticky-sweet cakes which include, deep breath: white chocolate and pomegranate mousse, pistachio bakewell with homemade fig and lemon jam, hazelnut and orange macaroon, cappuccino bavarois, coconut and chocolate macaroon, blood orange and dark chocolate mousse and Pistachio Opera gateau. And release.
6. Dalloway Terrace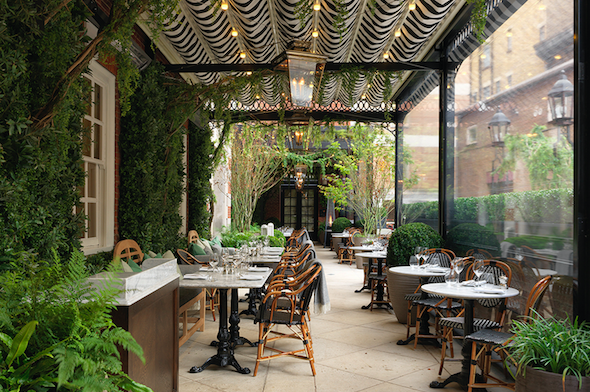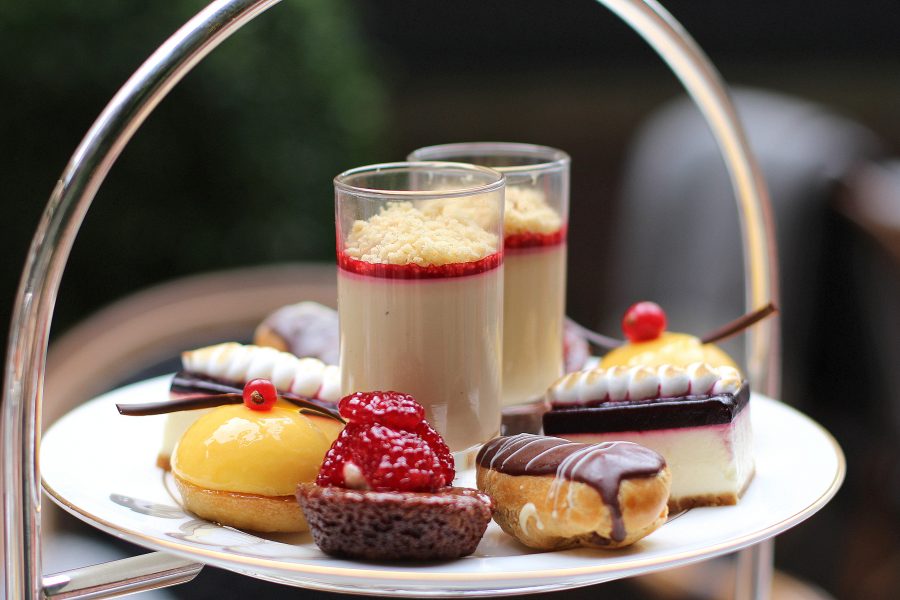 The 1930's style literary inspired Afternoon Tea starts with freshly cut sandwiches of smoked corn-fed chicken in brioche, free-range egg and mustard cress, and cucumber. My personal favourite though is the open sandwich of a creamy smoked salmon mousse on bread.
7. The Royal Albert Hall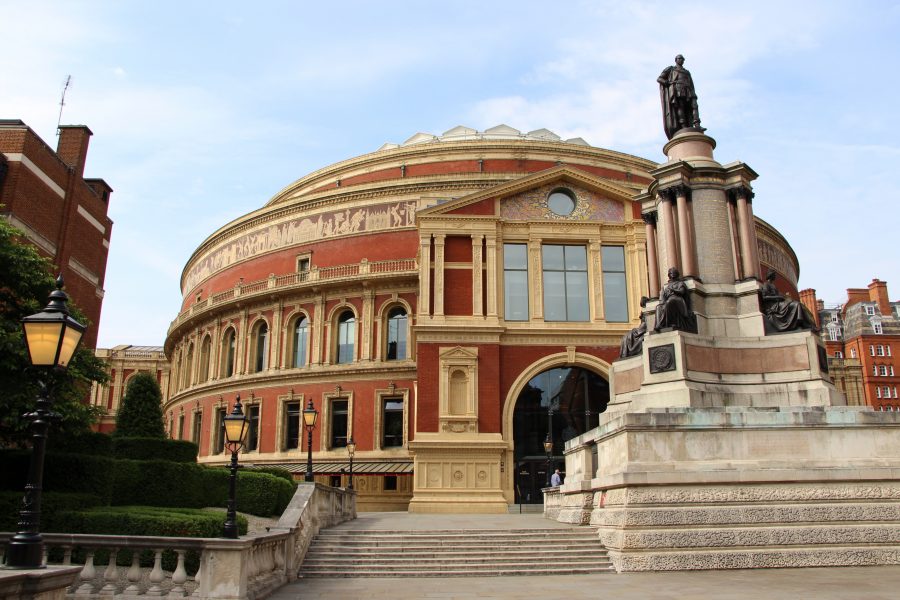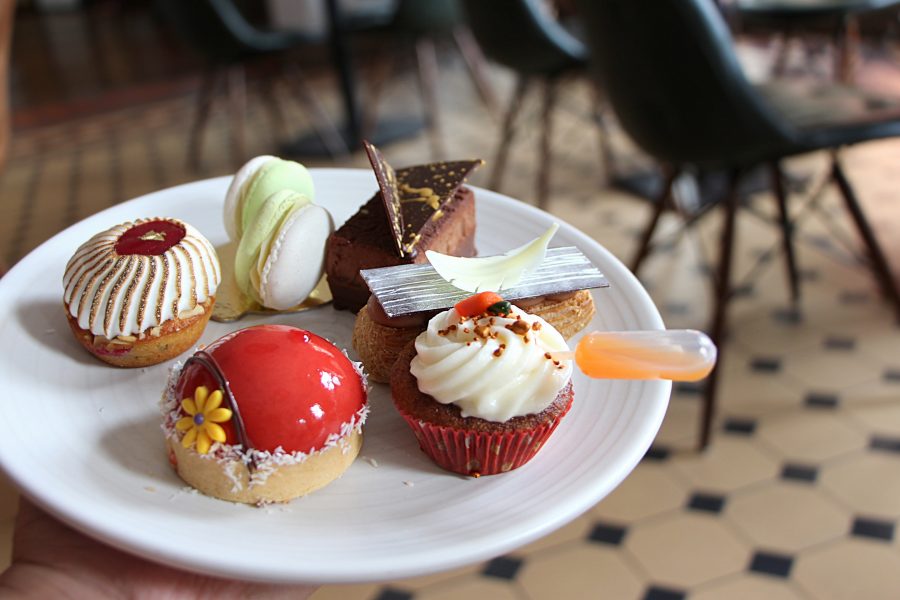 Afternoon tea is held in Verdi, the first floor restaurant in the Royal Albert Hall that curves gently along the outer edge of the building and has picturesque views of the Royal College of Music.
The olive-green and cream interior is a calming place to enjoy the quintessentially British tradition of afternoon tea, with cups of East India Company tea.
8. The W Hotel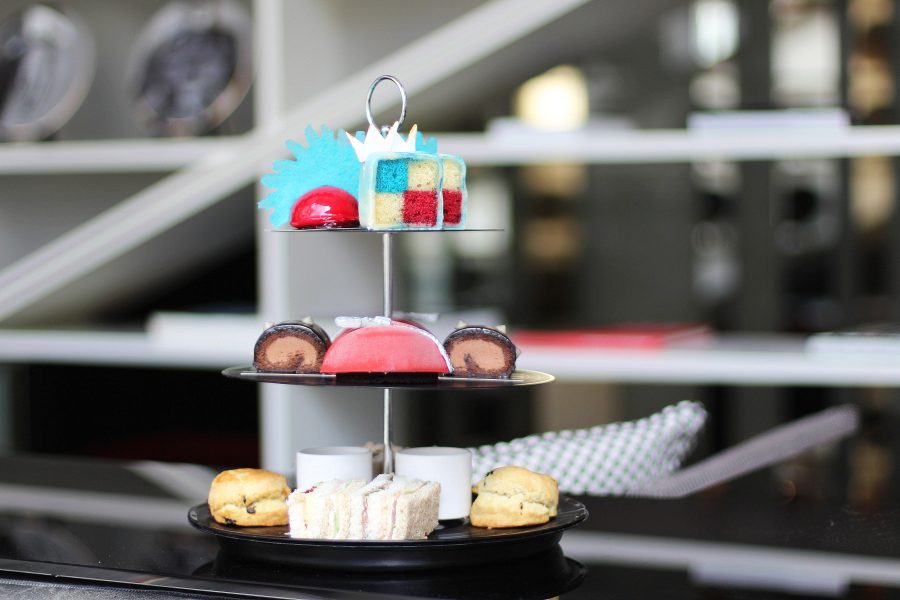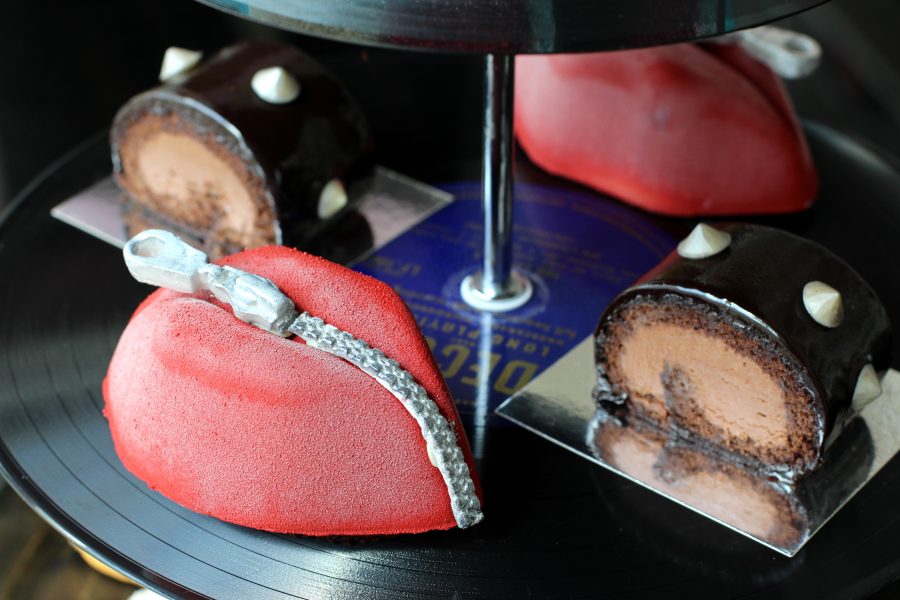 Part of the Punk London event series that are running at the moment throughout the city, the Anarch-Tea, created by W London's pastry chef Rachel Newman, combines quintessential British recipes like the Battenburg with punk designs in the primary colours of the Union Jack.
9. Conrad St James Hotel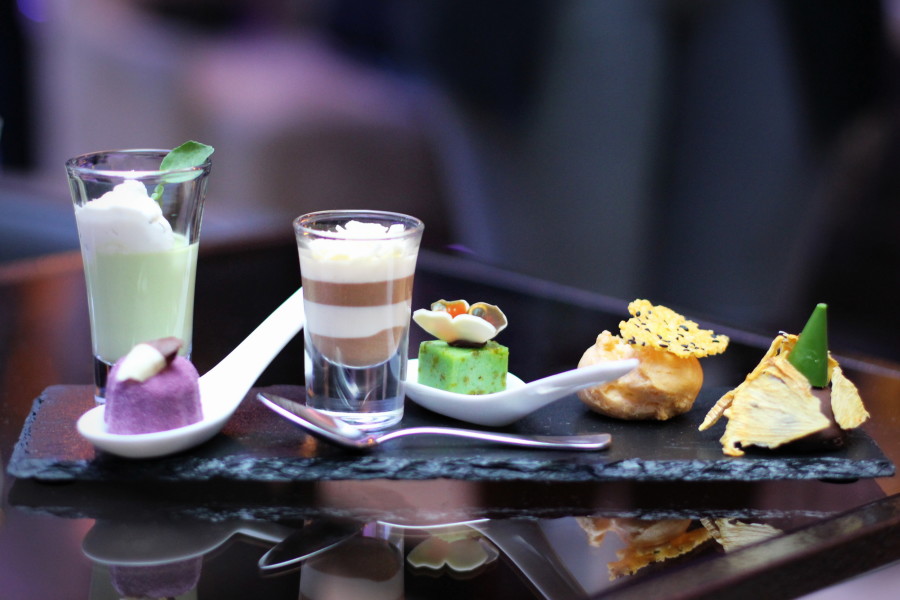 In a nod to London Fashion Week, the punk marshmallow tea cake with its cherry and pineapple crisp is Vivienne Westwood in pastry form, whilst the timelessly striped white and dark chocolate mousse on caramel biscuit pearls is redolent of the unparalleled Jean Paul Gautier.
Then we have the polka dot shot of lime posset and passionfruit in a nod to Audrey Heburn and Chanel. Yum.
10. Mews of Mayfair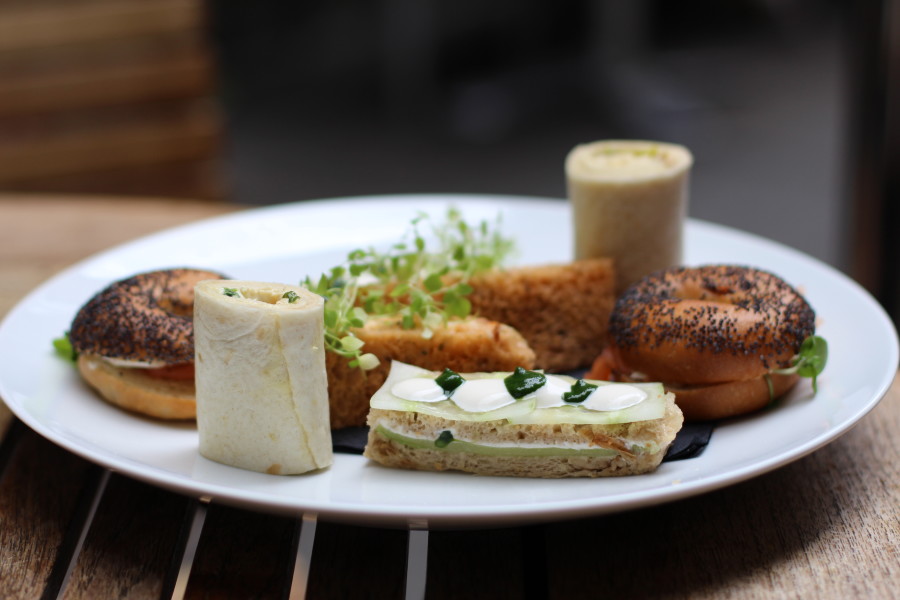 Created by executive chef Michael Lecouteur, the tea includes seed-studded bagels with Lambton & Jackson smoked salmon, sandwiches of cream cheese with cucumber, caramelized onion bread chicken Caesar salad and a wrap of Burford Brown egg mayonnaise..
Hyatt Regency London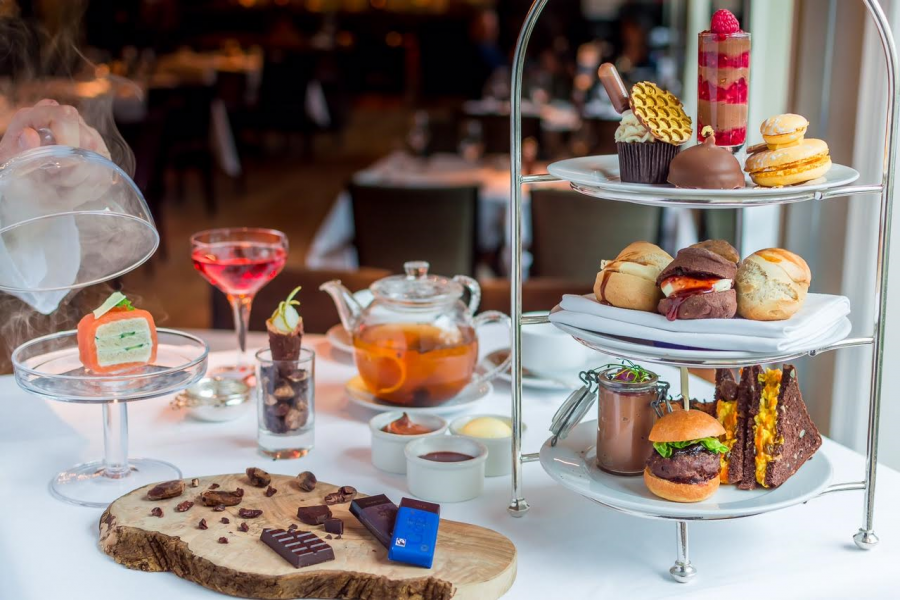 Hyatt Regency London – The Churchill is soon to showcase London's first entirely chocolate afternoon tea in partnership with Green & Black's chocolate. Cocoa dripped and layered pastries will include the lush sounding white chocolate macaron stack and gold leaf embellished butterscotch and chocolate cake. Yum.
The new signature #ChocolaTEA will be a permanent fixture of The Montagu from next Friday 14th April 2017.
Website
11. Mad Hatter's at Sanderson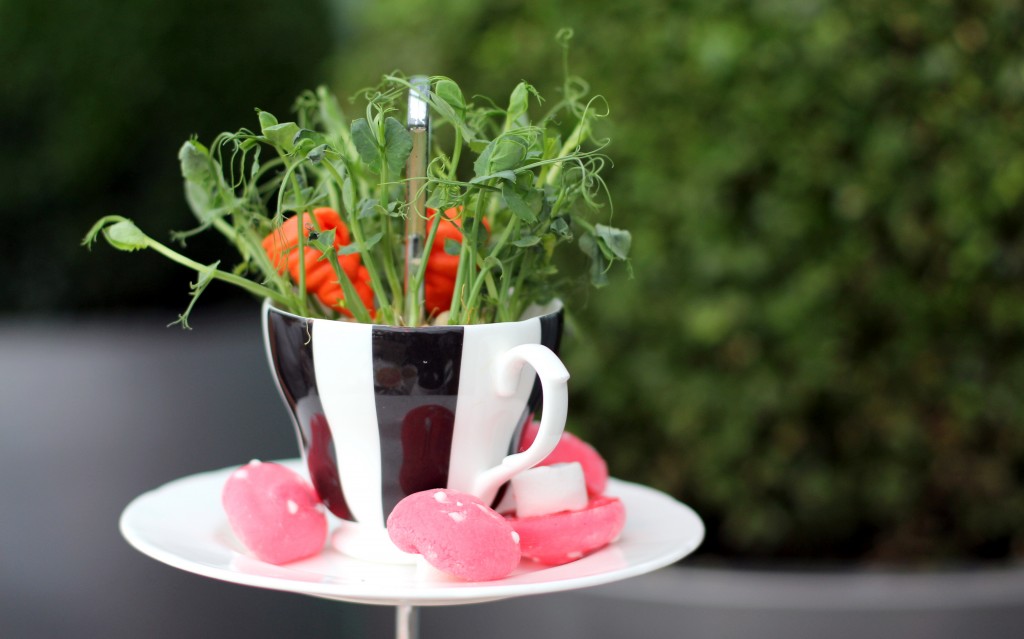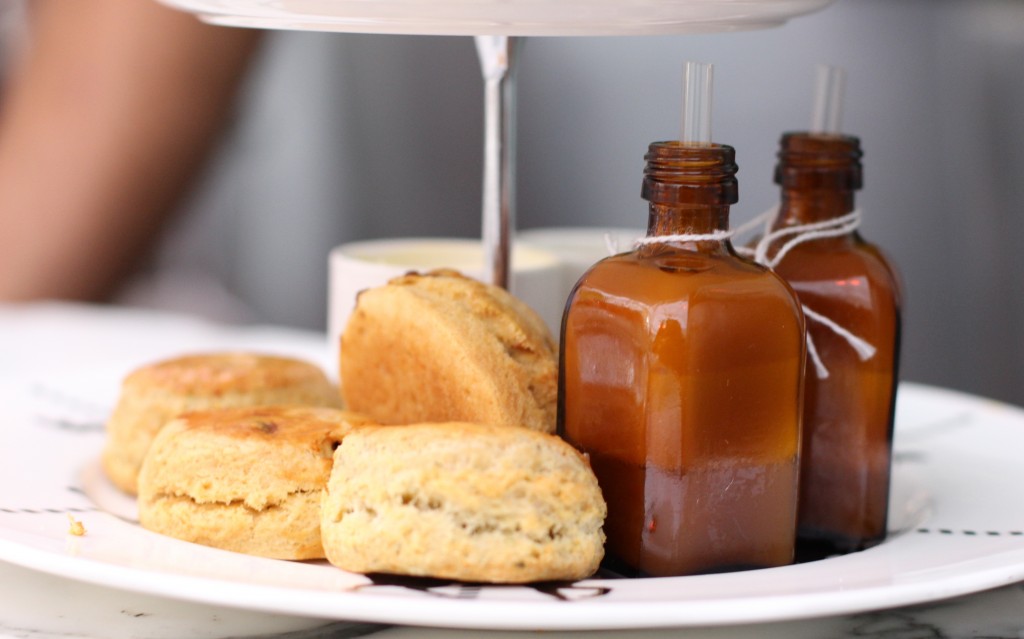 Alice in Wonderland again, just as entertaining and delicious. Little hints at the wonderland theme are peppered throughout, starting with rolled sandwiches which are made to resemble the hedgehogs from The Queen's Croquet.
12. Pantry at 108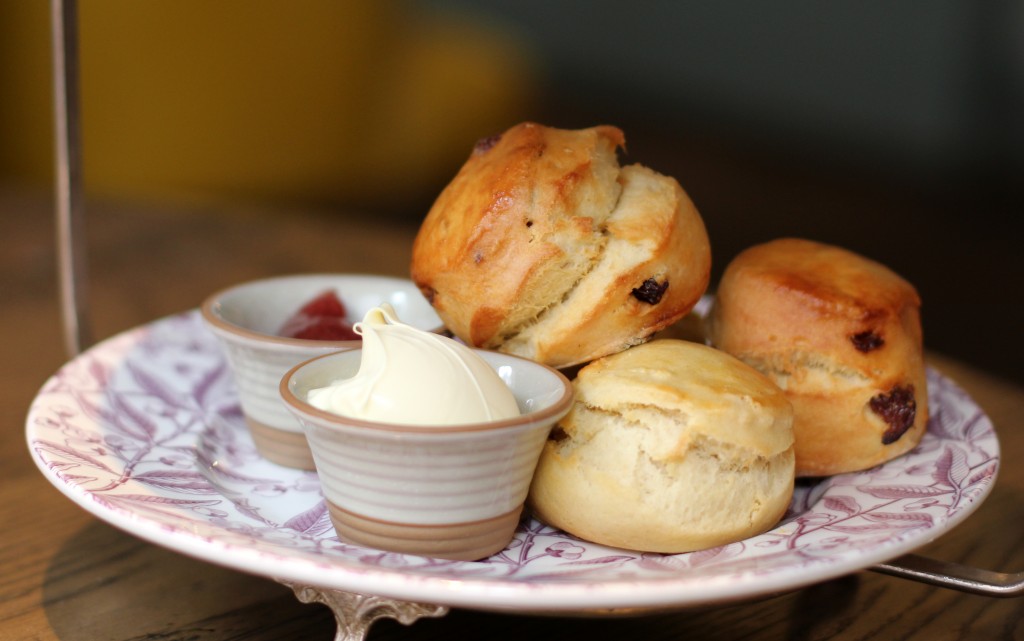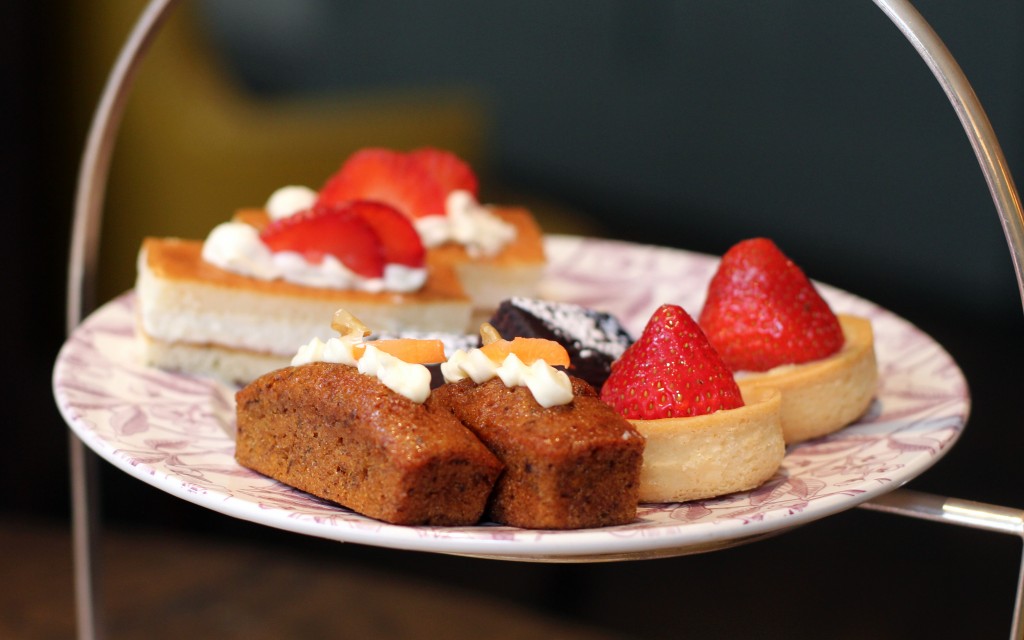 If you love classic pastries and fat, homely scones, then the afternoon tea at Pantry at 108 is for you. Both the plain and raisin versions are brilliantly wafting and fluffy; their virtues extended with serious amounts of Devonshire clotted cream and strawberry jam.
13. The Lanesborough Hotel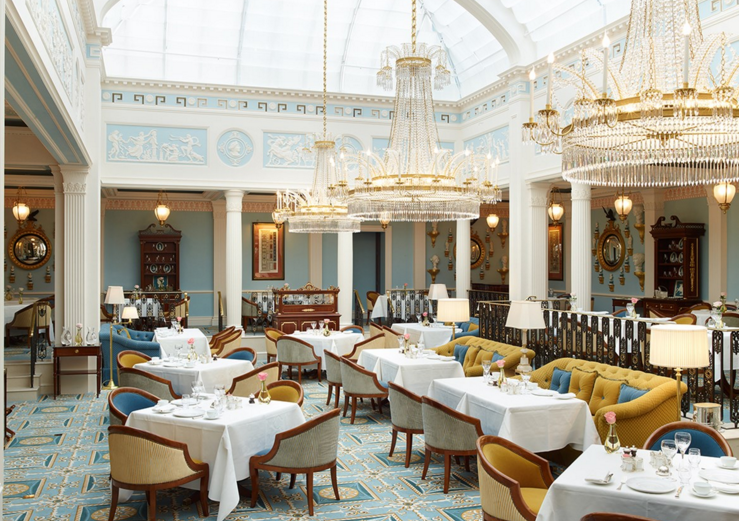 Afternoon tea at The Lanesborough Hotel is held in an impossibly beautiful inner sanctum. Endless white marble landscapes are intricately detailed with golden filigree, framed silhouettes and plush linens.
14. InterContinental London Park Lane
With their special Christmas tea every year, the most classic festive flavours and nostalgic scents are brought to life again and again.
The part we love most has to be their creative desserts, placed like gifts in a red bow box under mini-Christmas trees, and included plum pudding mousse, Christmas cake, Yule log, and spiced apple pie.
15. Ham Yard Hotel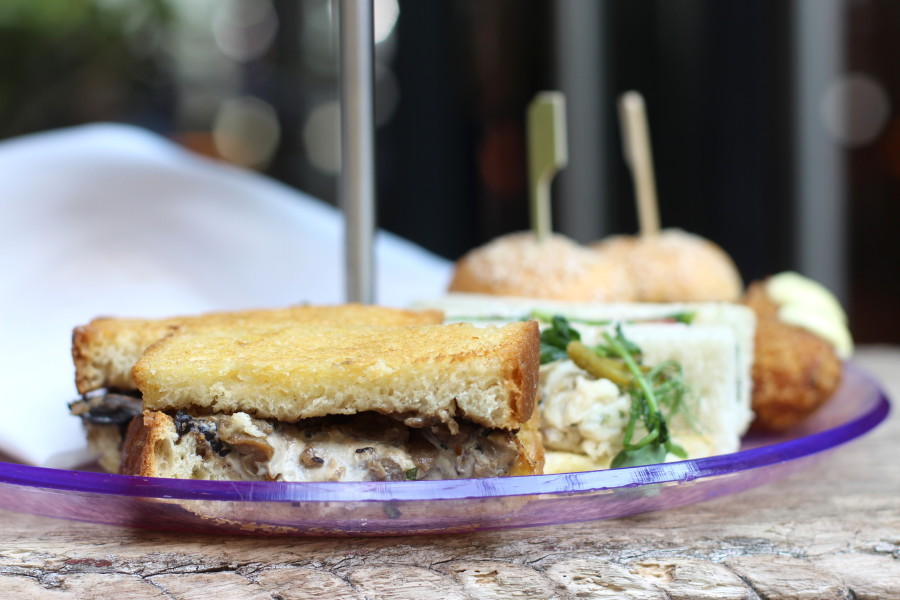 Served on a neon pink triple-tiered stand, the Ham Yard Hotel afternoon tea includes a hefty booty of treats. There are sliders full of sticky pulled oxtail, flatbreads with welsh rarebit, and butter-fried toast with sautéed mushroom and cheese. Scones are warm and swaddled in thick cotton, and desserts include macarons, a cheesecake and chocolate cupcakes!
16. Brown's Hotel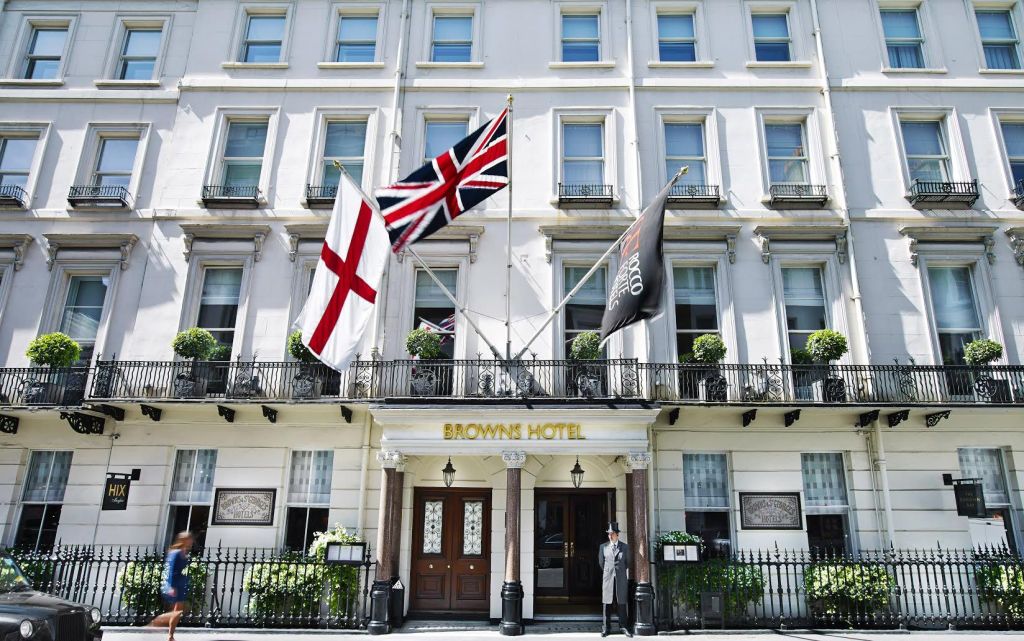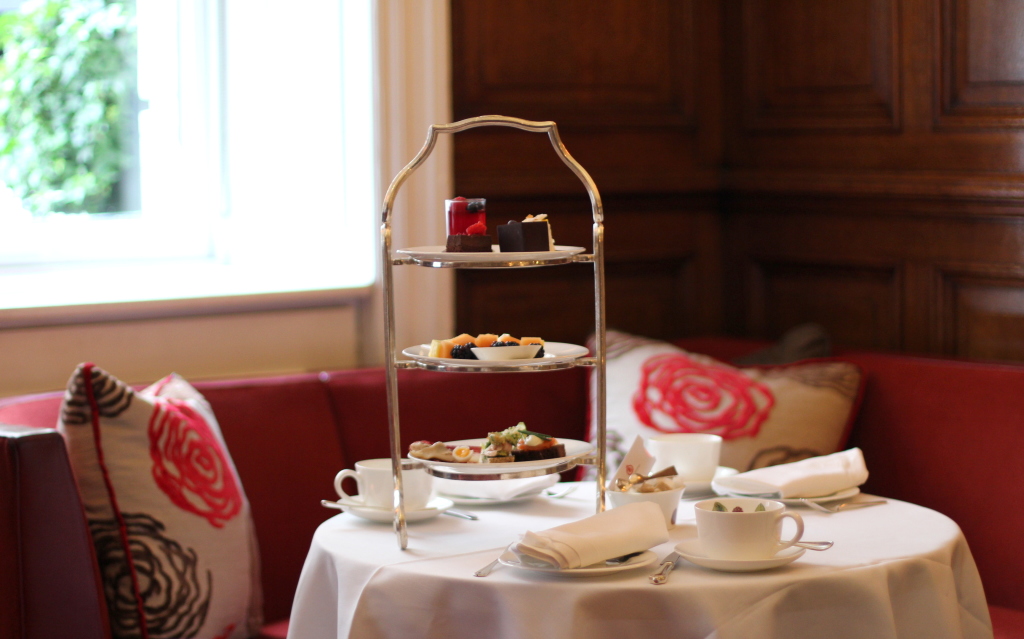 Brown's offers both a traditional afternoon tea and a healthy Tea-Tox variety (£41.50). Considering the fact that the Tea-Tox consists of low-sugar, low-fat, and low-carb elements, it's surprisingly luxurious and satisfying…
Have you tried any of  these afternoon teas before? We'd love to know which places would make your 'best of' list! For us a good afternoon tea does wonders for the soul… Drop us a line to let us know if we've missed any :)