BBQ in Covent Garden
8/10
Barbeque is given a fresh injection of life at the new branch of Big Easy in Covent Garden. This is thanks to its newly acquired talent in the kitchen – Kenny Callaghan and Pete Daversa, formerly of the celebrated Blue Smoke and Hill Country Barbecue Market of New York. Their BBQ offensive is a clear winner from the get go, with the essence of slow smoked meat in the air and the grim satisfaction that can only be had by consuming a lot of melted fat and singed flesh.
The sheeny surface of a sharing steak is characterized with the appropriate marks of a BBQ. Its charred exterior covers a centre of meat still wet, graduating in colour from deepest black to a beating pink heart. Additions of peppercorn sauce and roasted, smoky mushrooms do nothing to add civility; this is not sophisticated fare. Instead, this is the answer to one of the most primal of needs and it shan't be tamed.
A Lobster Bake is so much more than its name implies. As well as the obligatory half-lobster there is mess of mussels, jumbo shrimp, crab claws & new potatoes, cooked in garlic. The sauce is thick with flavour and fragrance, viscous and entirely dunkable. Use a muffin of cornbread to mop up whatever may be left after the shellfish has been demolished.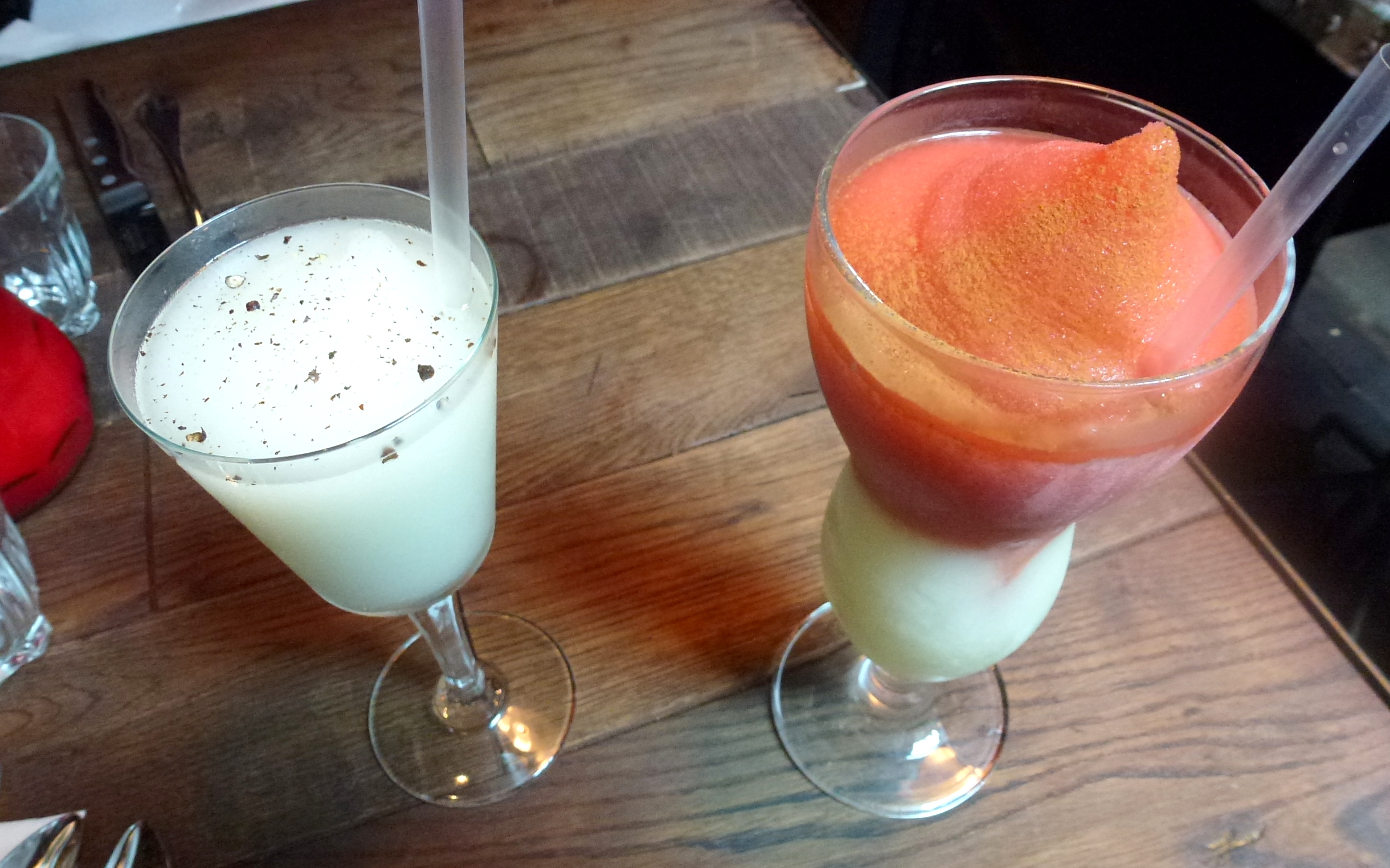 Go for a stretch, bend and open up that core to make more room for a dessert that cannot be missed. The sticky toffee pudding is a credit to its kind and to Big Easy. I don't know where it came from but I'm glad it's on a plate in all its glory. This great tranche of a pudding is over-saturated in treacle syrup, so much so that it seeps out in hot pools. It has a mirrored gloss, the kind that only liquid sugar can possess. It flirts outrageously with me and I do the honest thing and annihilate it. A sense of satisfaction ensues, prompted by the simplest of actions. It feels good; a need met and an opponent vanquished.
For a less intense experience, get the more than adequate waffles and leave perhaps a little less red-faced. Big Easy has the power to release the caveman in us all, so authentic is its grill experience. This is most definitely one to add to the list.