Big Easy, Covent Garden – restaurant review
I've always loved the idea of a good BBQ, and that ache that some people feel towards a gorgeous, slow cooked hunk of meat has been with me forever.
It's not always easy to find a good BBQ restaurant in London however, and so it feels like an age since I've had it. The solution to this lengthening period of time that stretches between myself and a sticky short rib is, of course and always, a trip to Big Easy Covent Garden.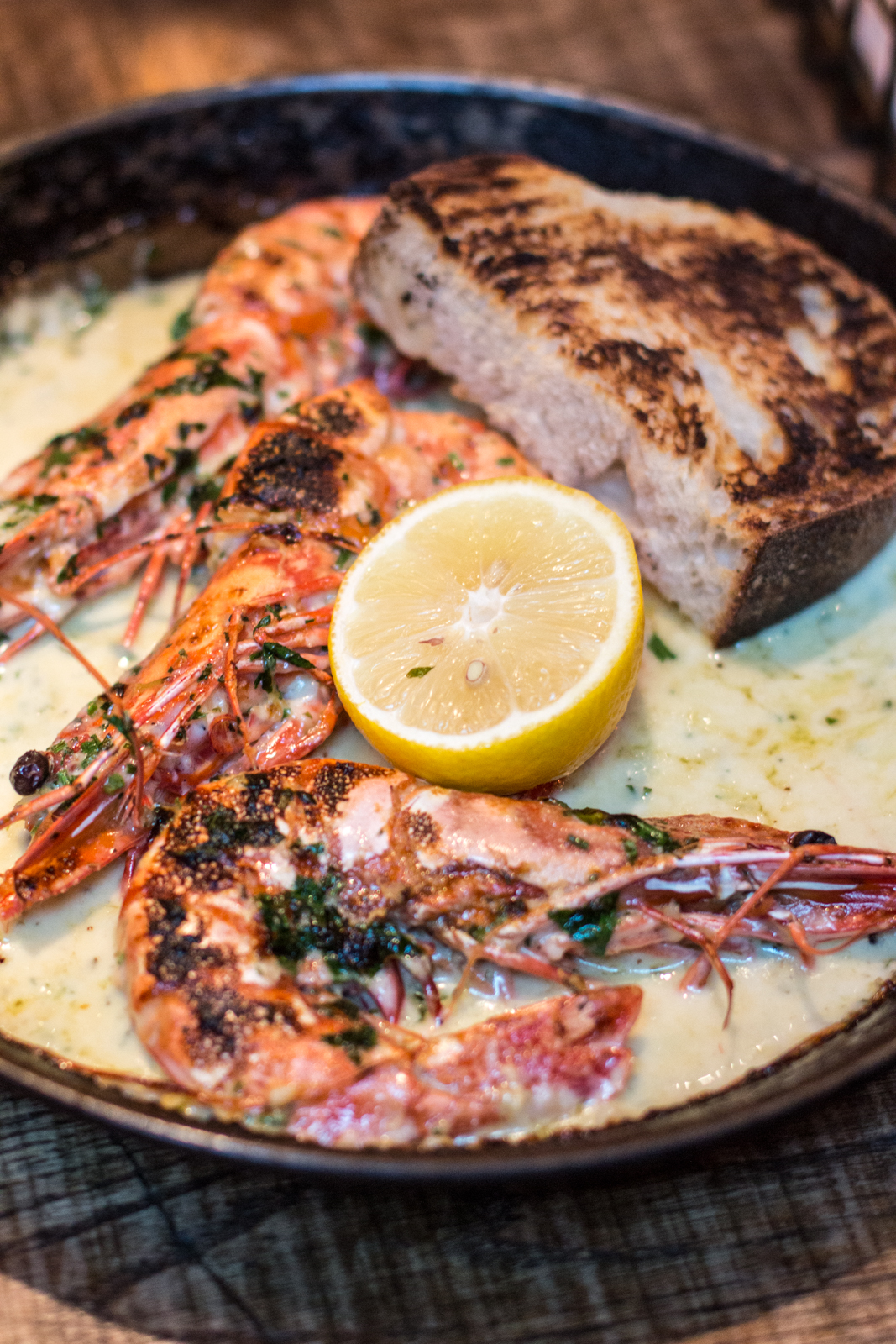 Big Easy is a fortress of a restaurant located a few roads away from Covent Garden market. I've been a few times before with family and friends. It's that sort of place that is so big (and friendly) that you never really need to worry about being turned away, and their menu is really accessibly priced.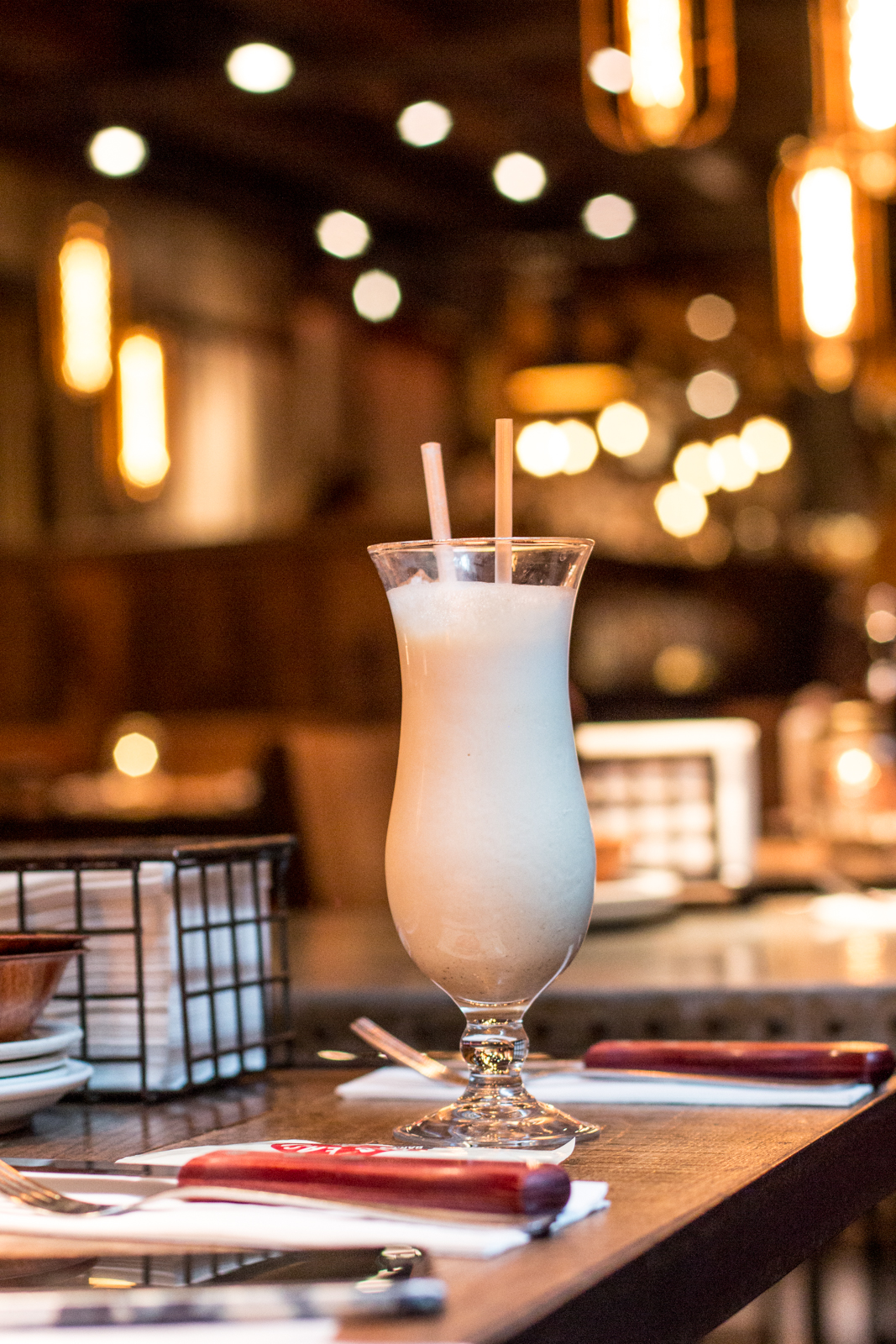 Brisket, burnt ends, barbeque sauce – how I have missed you, Big Easy…
It doesn't hurt either that their food usually ticks all the right boxes. Barbeque chopped rib tips and garlic basted king prawns… Deep fried hush puppies and lobster mac and cheese… peanut butter milkshakes and bright blue slushies… Hell. Yes.
Let's start with the best thing on the menu. The Texas Sliced Slow-Smoked Brisket. Swoon.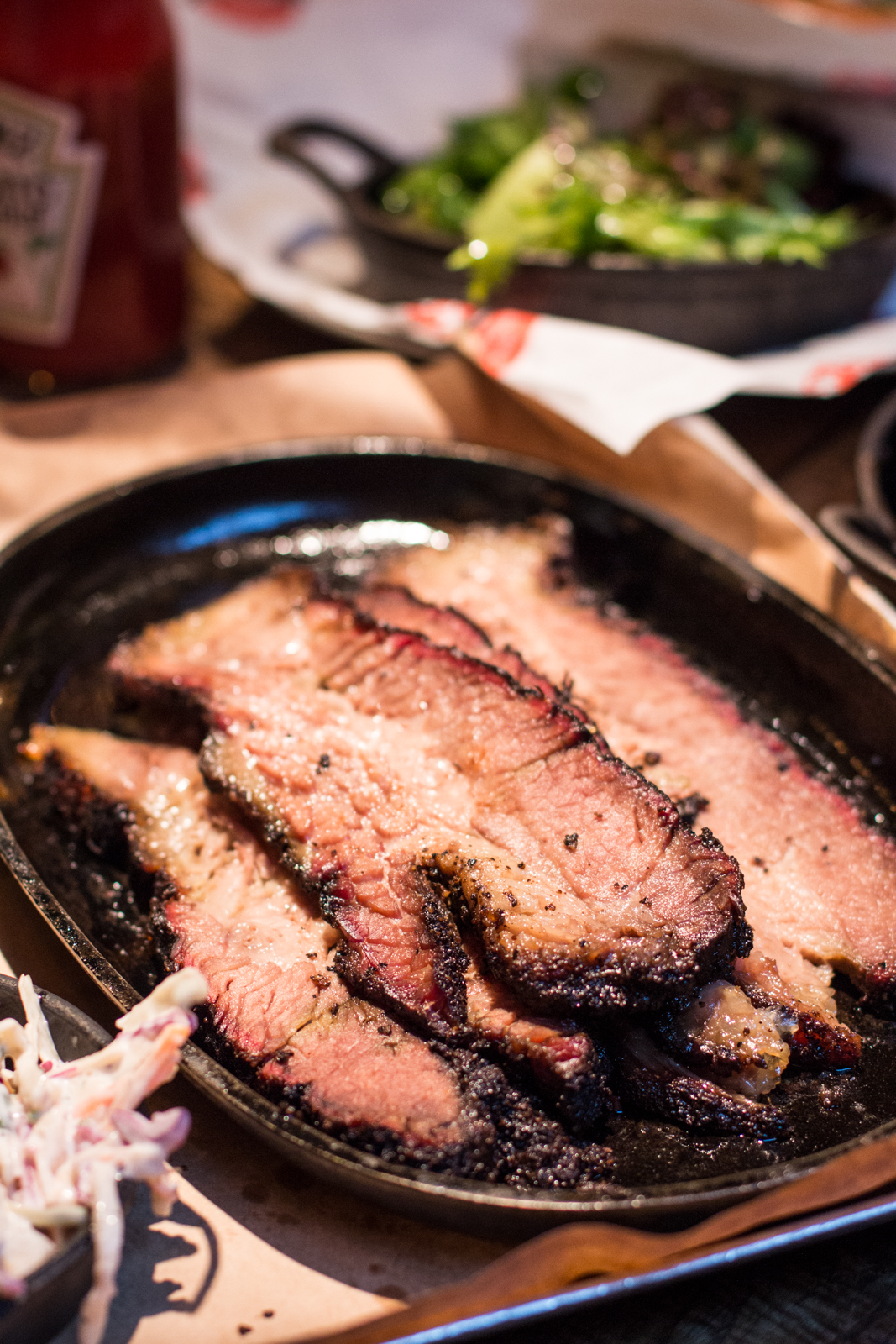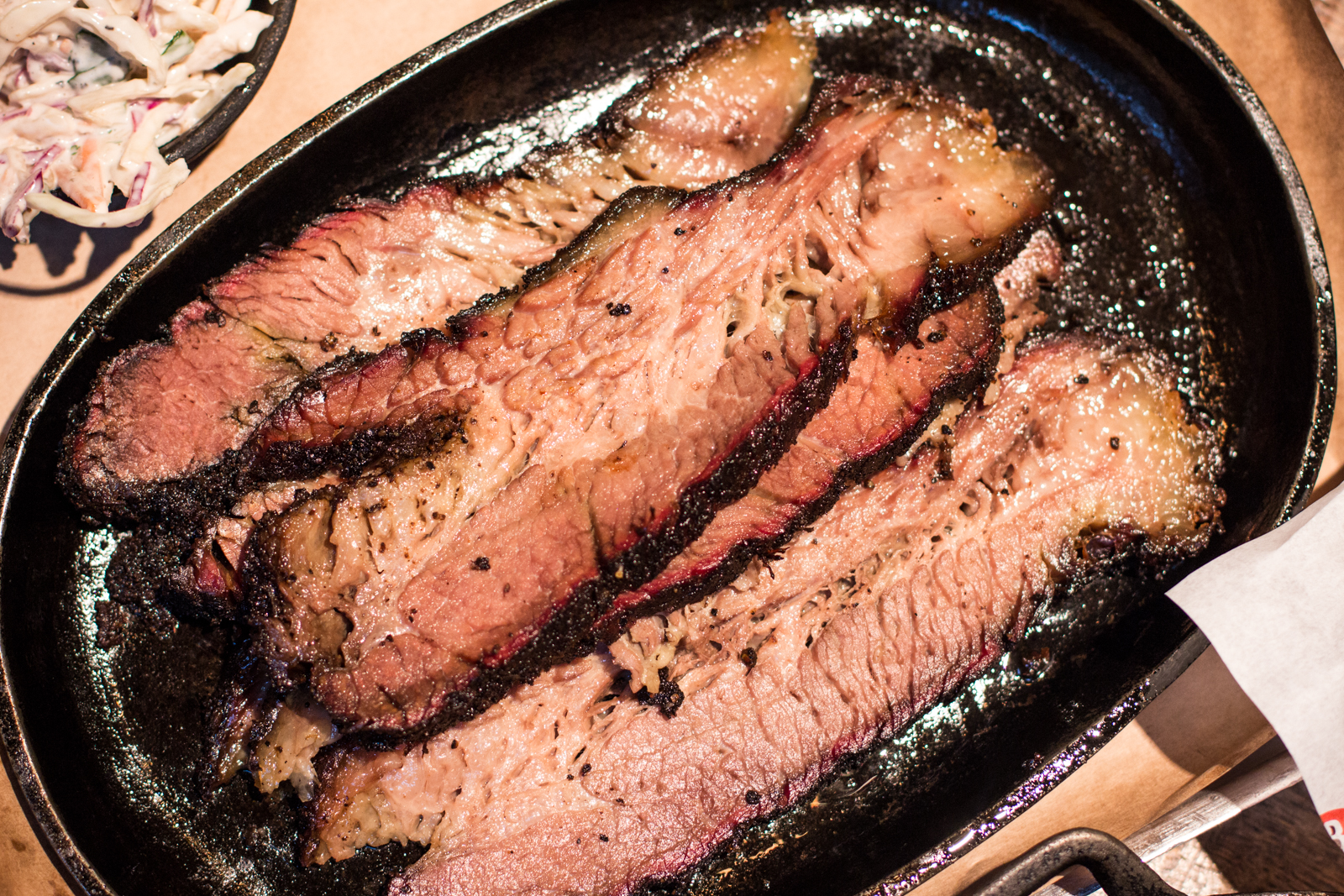 Feed me, Big Easy.
These sliced slabs of meat are jeweled with sweet, melty length of fat. There are juicy red bits and crisp, meaty charred bits. They lay lasciviously on a hot stone plate, sizzling tantalizingly. They don't last long…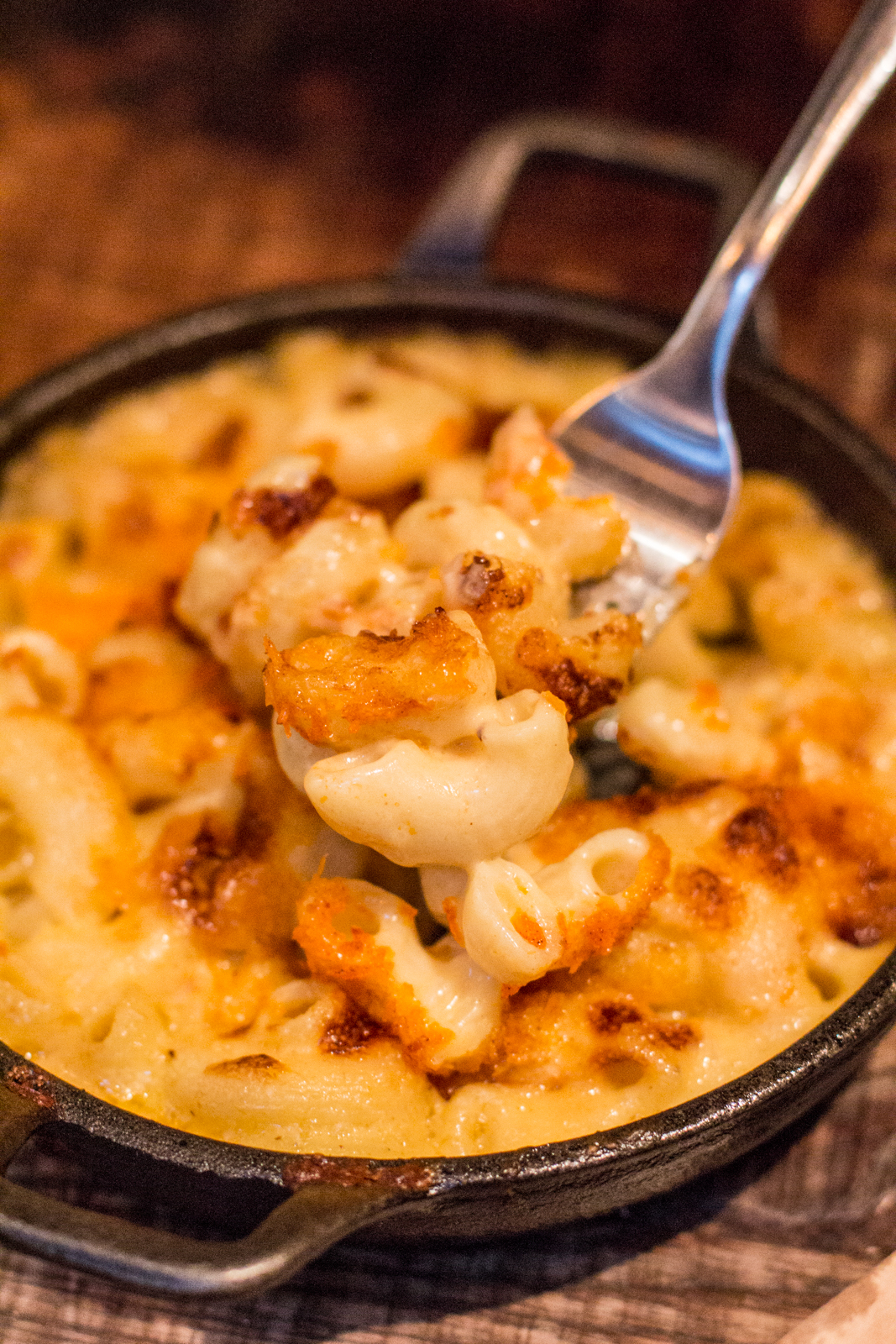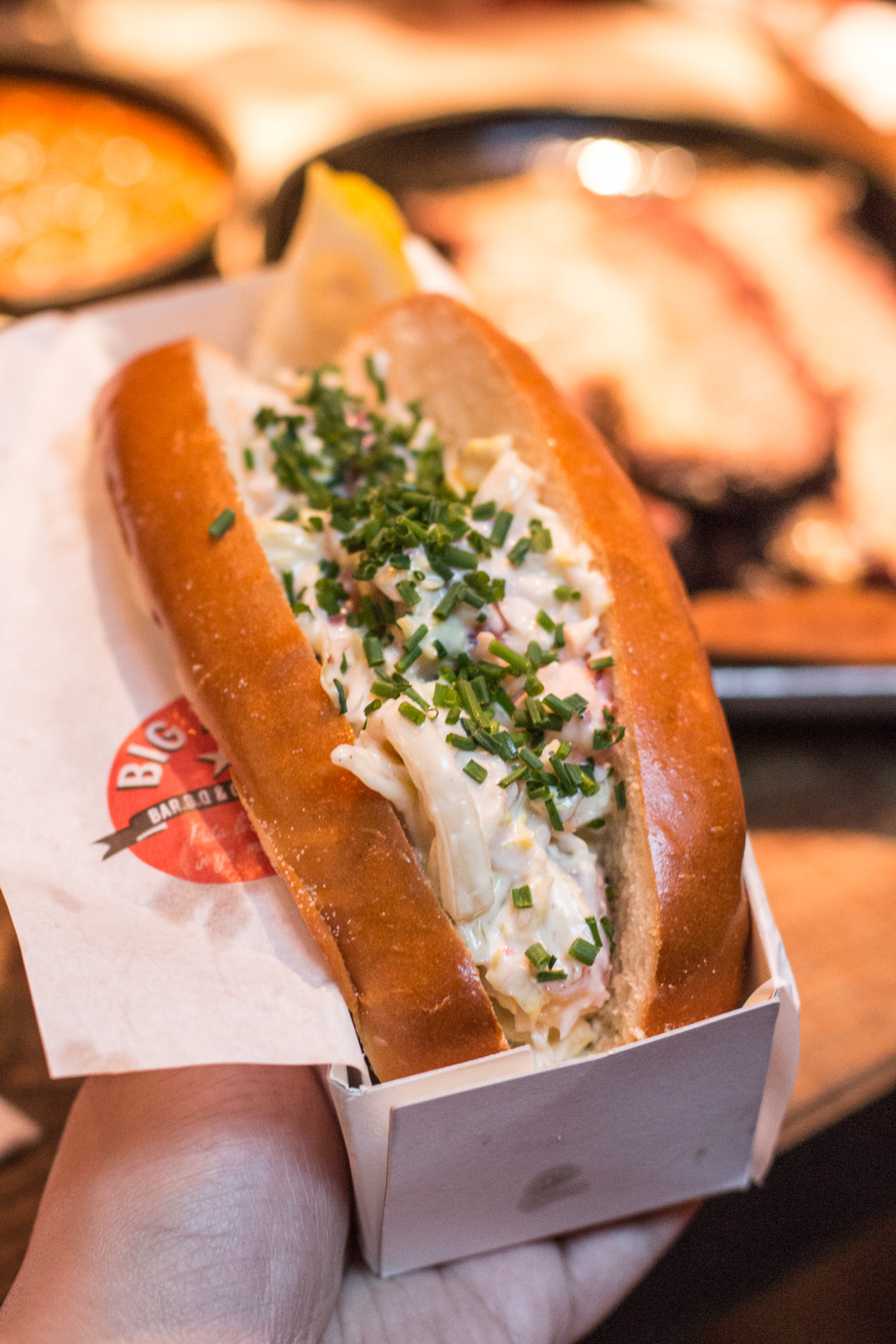 Then there are buttered rolls, wedged full of chunks of lobster and leaves that are generously sluiced with mayonnaise.
The lobsters themselves are delivered to Big Easy within 24 hours of being caught from the wild waters of Nova Scotia, and can be had whole with a little garlic butter, or in rolls. I personally don't enjoy lobster any other way than lubricated with a lot of sauce and in a bun, and the rendition of it at Big Easy is immensely satisfying.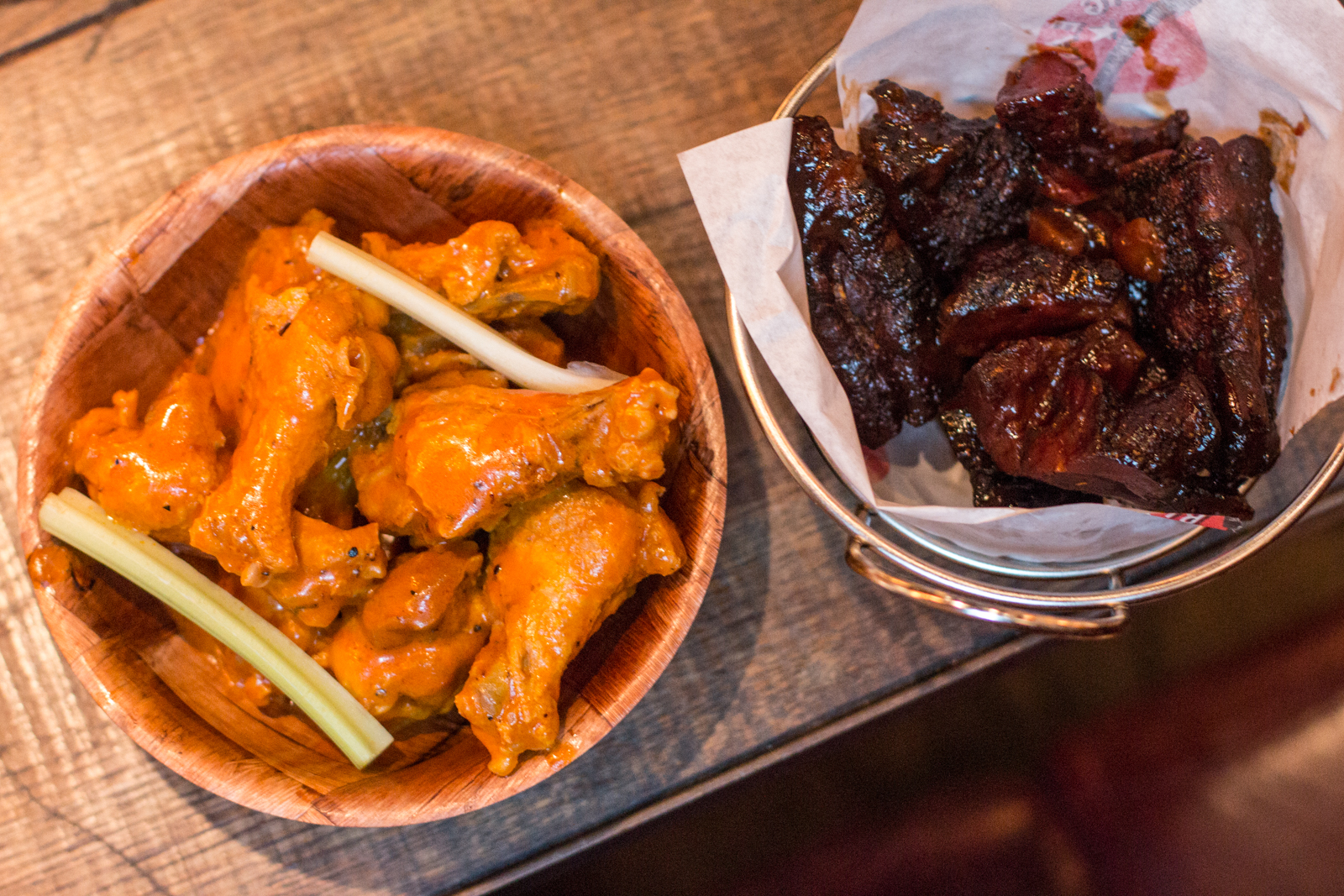 Afterwards we order the hot wings. They are brought out in a sticky pile, covered in a peppery and incredibly moreish sauce.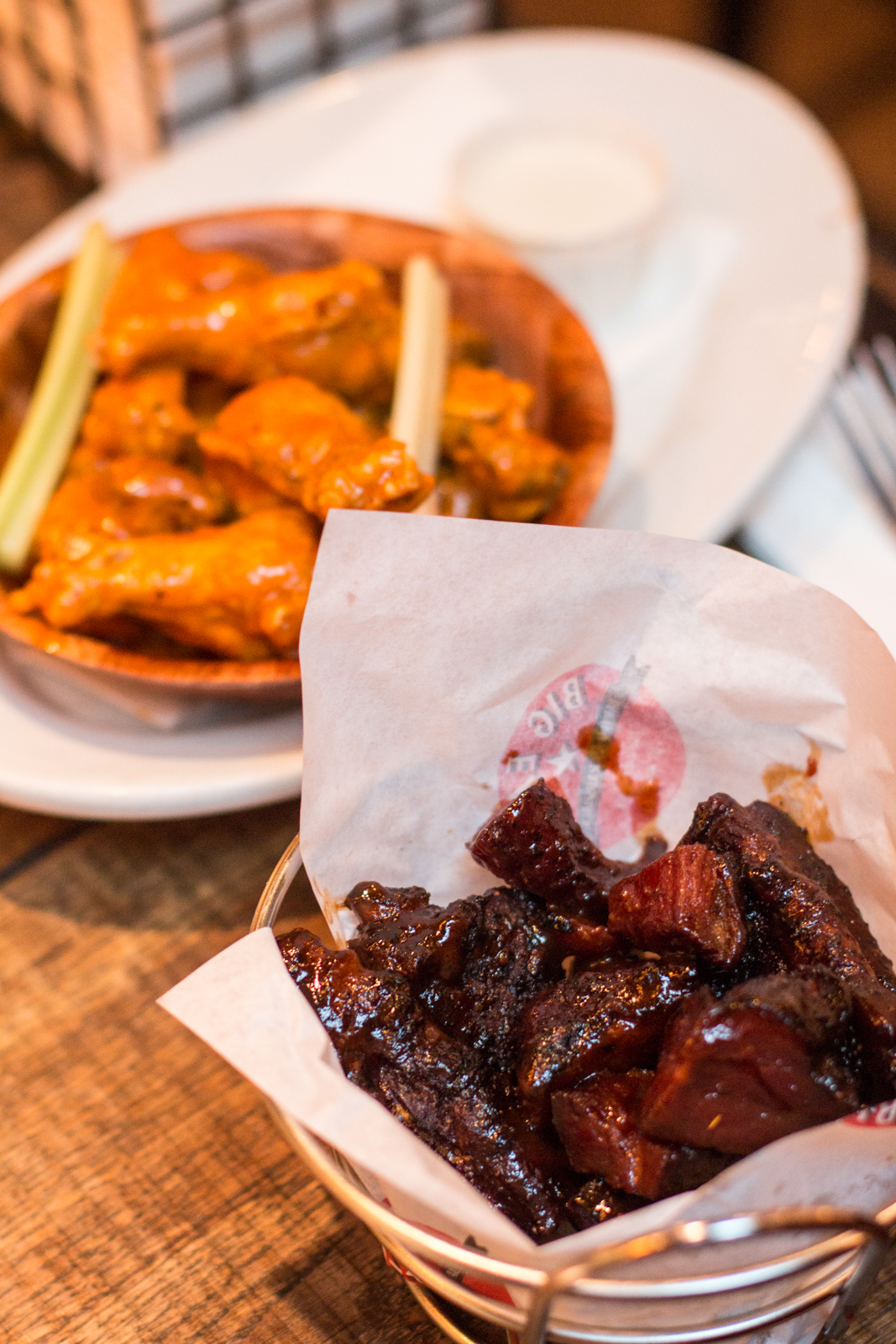 A Nice Slice of Banana Cream Pie…
It's in my humble opinion that American 'cuisine' really shines when it comes to desserts. And the face-sized banana cream pie is a good example of all-American goodness. Its fluffy, soft, sweet, and has the most luscious wobble to it. The buttery biscuit base is almost fudge-like, and lends itself well to the softer top.
And, because it sounds so good, we also dip our spoons into the 'S'mores' fondue. Nom.
All in all its been another good night out at Big Easy Covent Garden. If, like me, you treasure a good brisket and velvety dessert, then you can't really go wrong here *nods sagely*.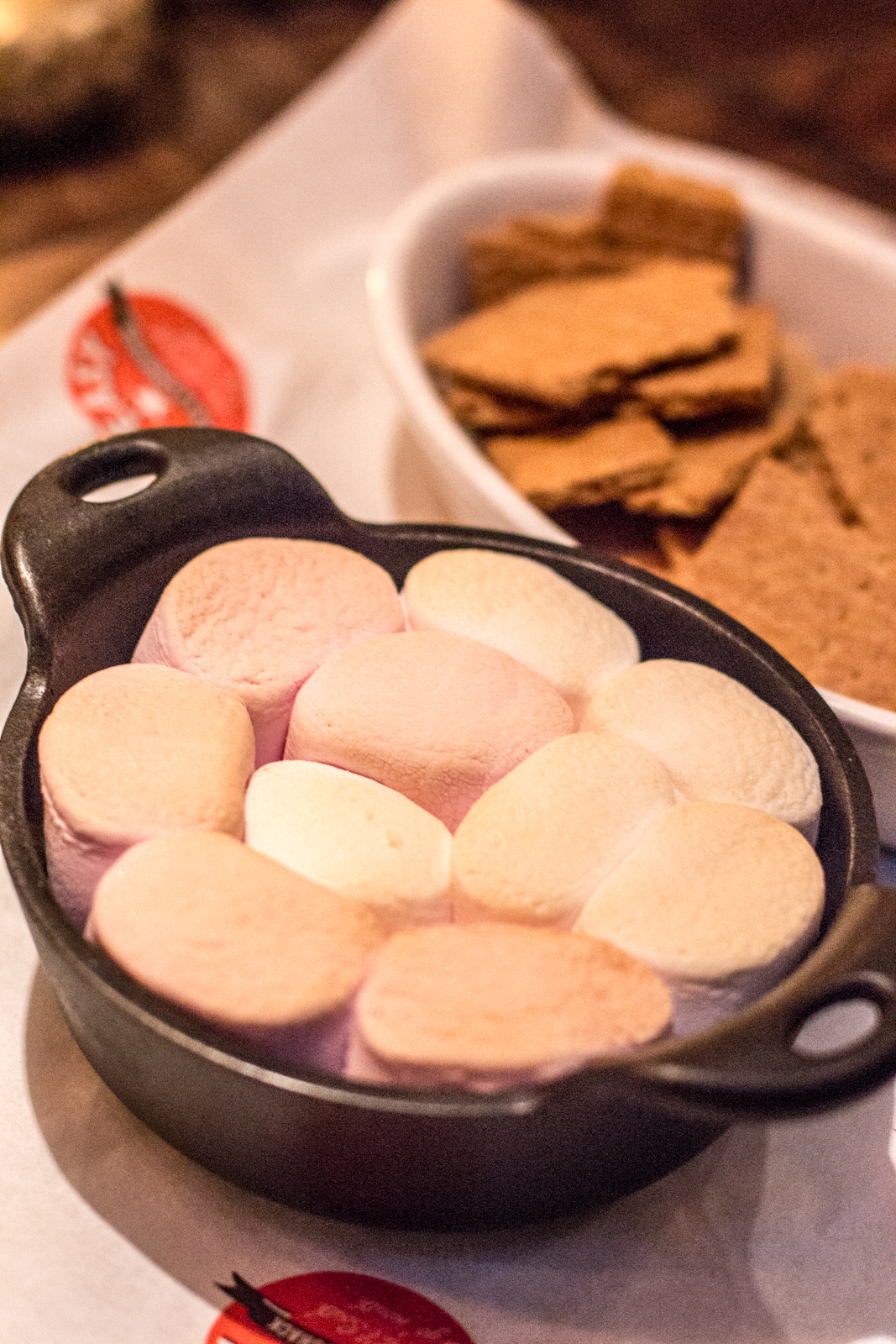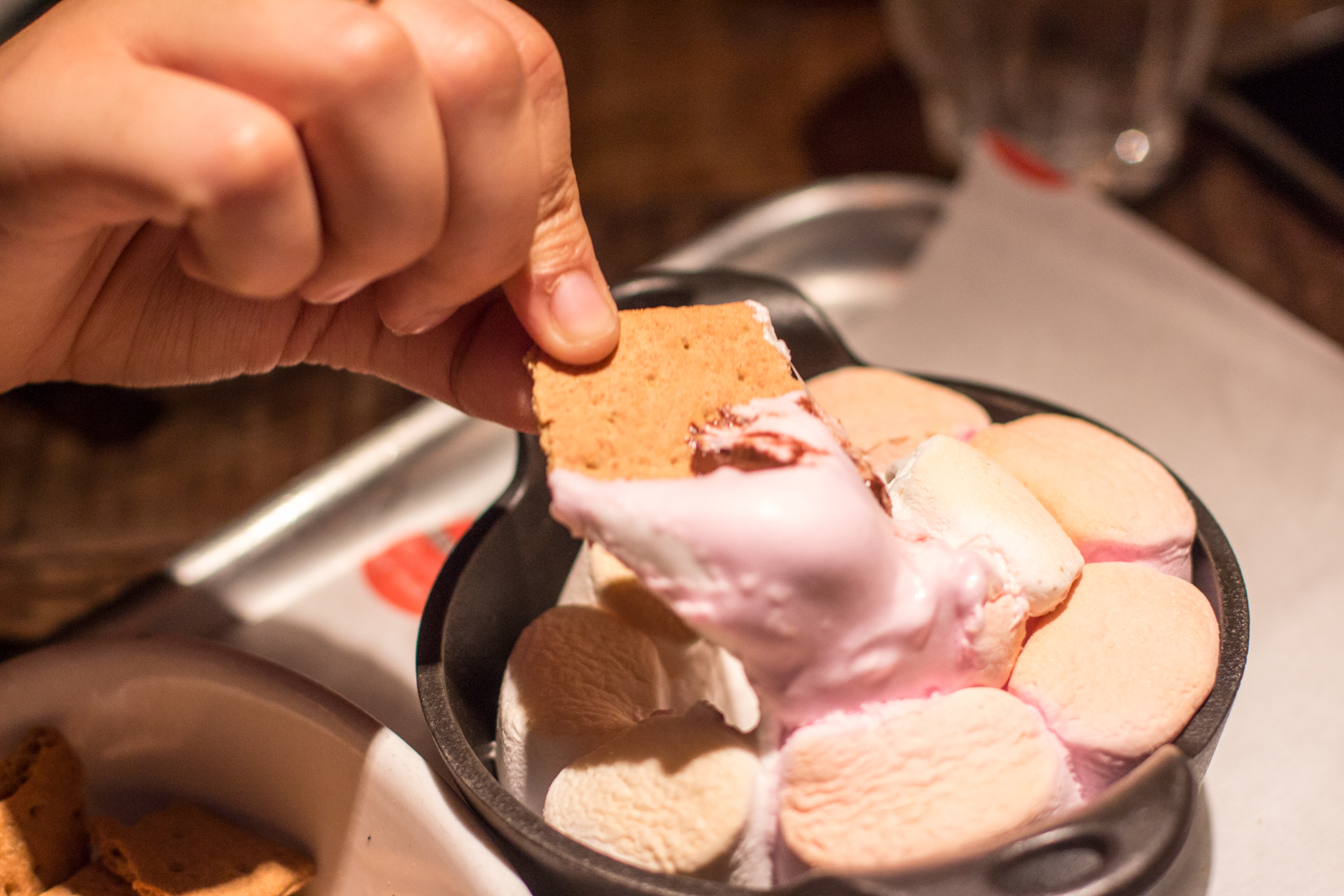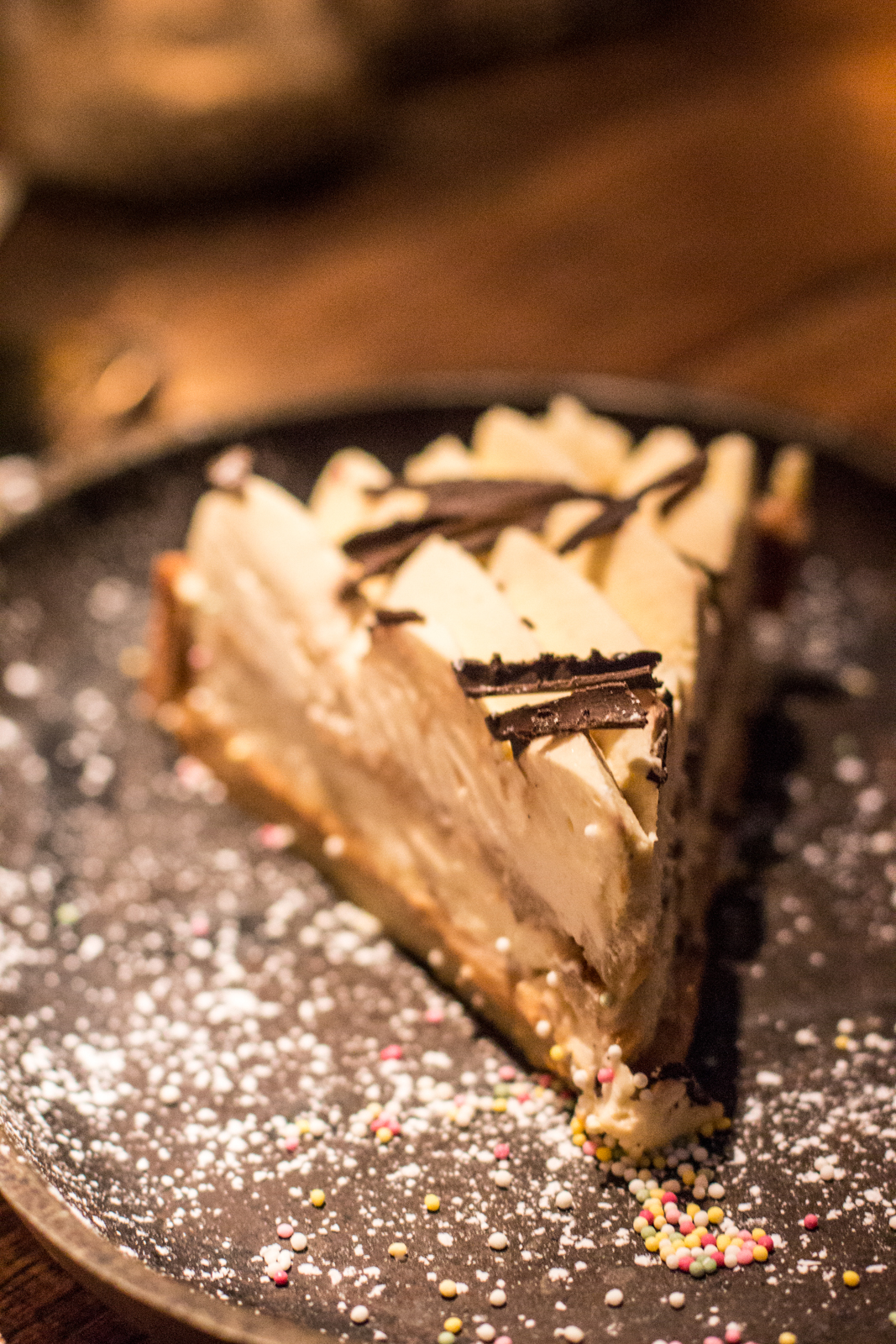 Thanks to Big Easy for having us in. The meal was complimentary, but all views are our own and as ever we aim to provide useful and honest feedback.