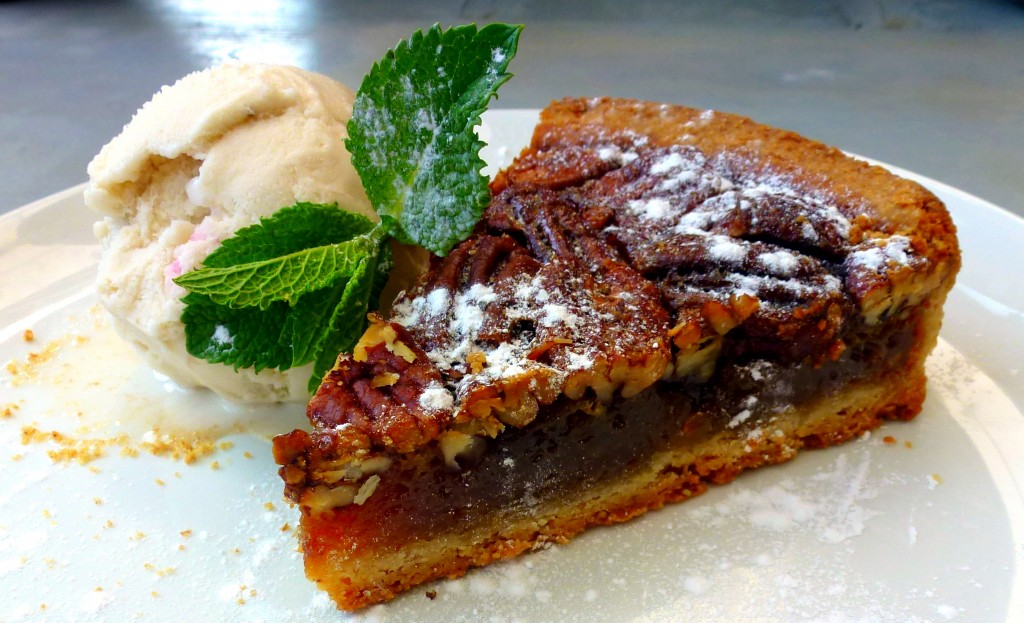 If you must go, get the pecan pie :)
Starting from a stand-alone grocers stall selling fresh fruit, homemade jams, olive oils and other charming condiments, new ownership, in the form of the restaurateur behind The Ivy, has propagated a simple concept into a number of chains across the country. So much so that there are now a dozen or more Bills in London.
The ambience at Bills by and by meets the expectations of a restaurant with these origins. There is an undeviating jumble of country-style paraphernalia, from raw and unpolished tables and chairs, to baskets, oddball tins and flower pots lining shelves, and dried chilli bouquets hanging from the ceiling. It's sweet, but the cynical part of us can't help but find it a little formulaic. For the most part, the food is also much the same.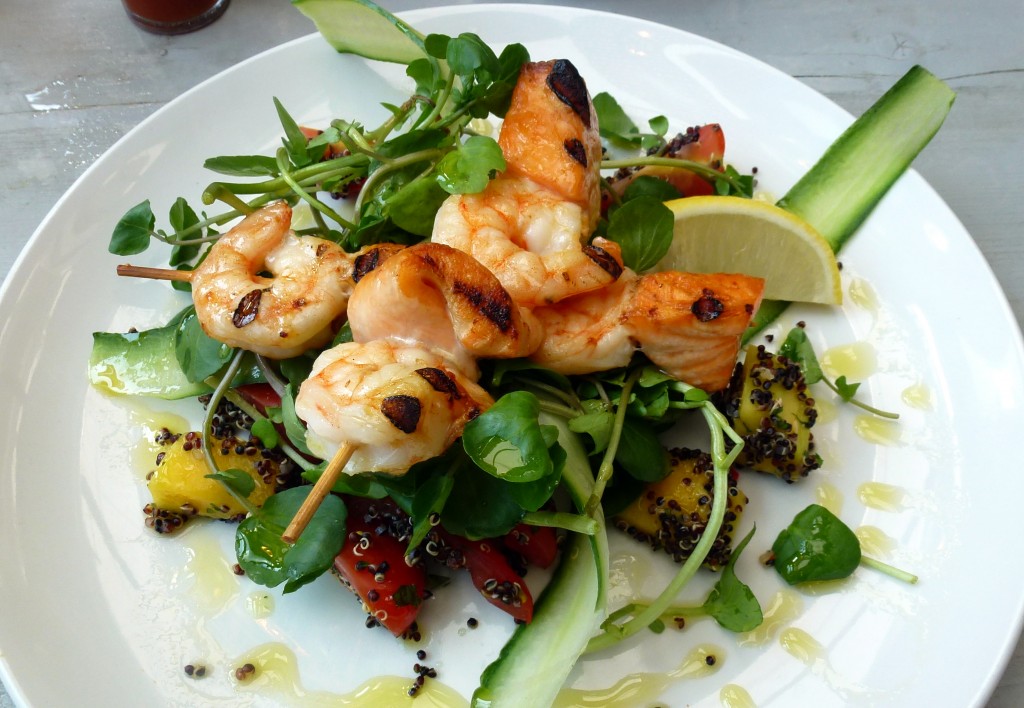 The menu speaks of simple food and simple cooking, and this is mostly met in the dishes we choose. There are two prawn and salmon skewers laid on a pile of watercress with black quinoa, mango, tomato and cucumber – which could use an injection of flavour somewhere. Another main, a fish sandwich, is unremarkable.
The real draw however is in dessert form; the warm pecan pie is nutty, gooey and delicious, served with a smooth malted banana ice cream. Average price per person is £20.