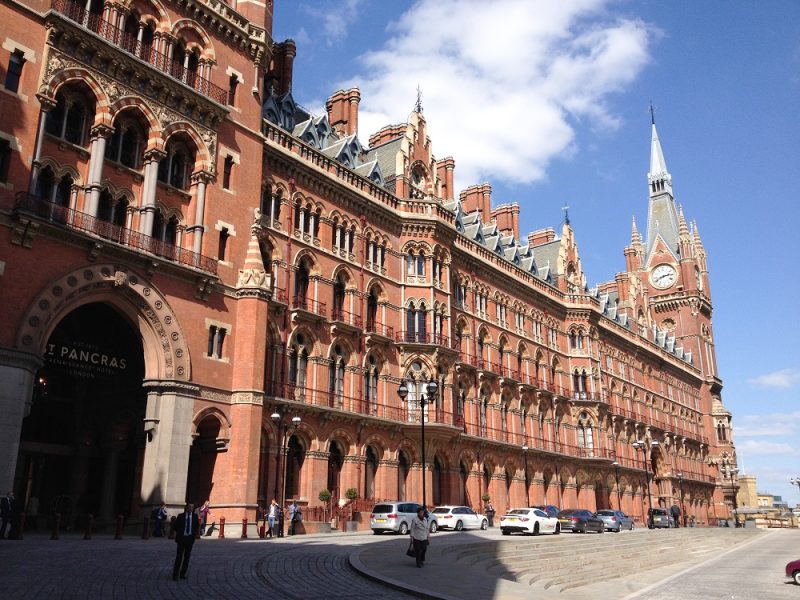 About Bookatable's incredible Feast on London deals
The Bookatable Star Deals are one of the best ways to dine out in London, and we often turn to them for an affordable meal in the city. We're therefore very excited to try out the limited edition Feast on London deals, available throughout the month of April.
The Feast on London set menus are a celebration of the timeless act of breaking bread together, and of London's cultural heritage.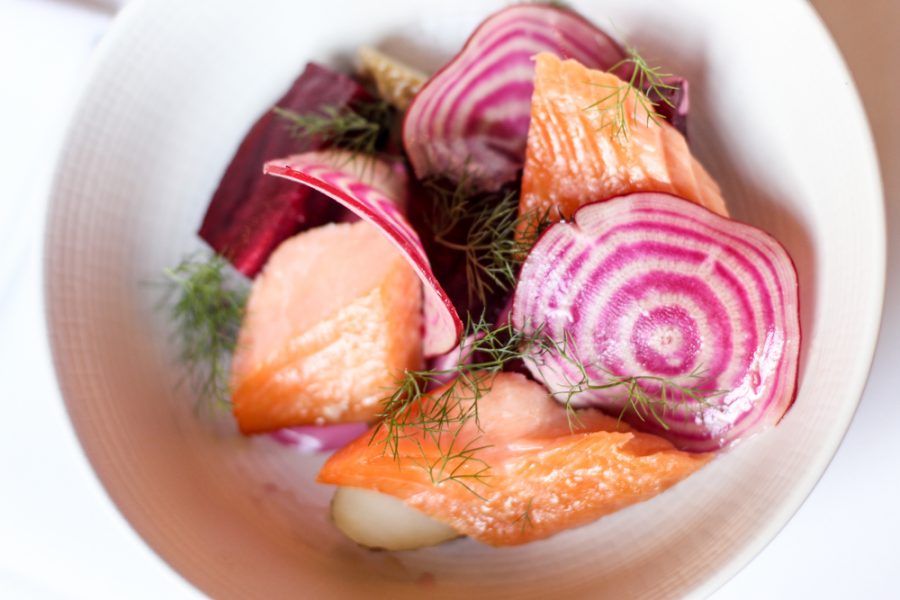 Picking a Bookatable Feast on London deal is easy enough. Just head over to their website, input the date and number of people dining, and then choose from the available restaurants.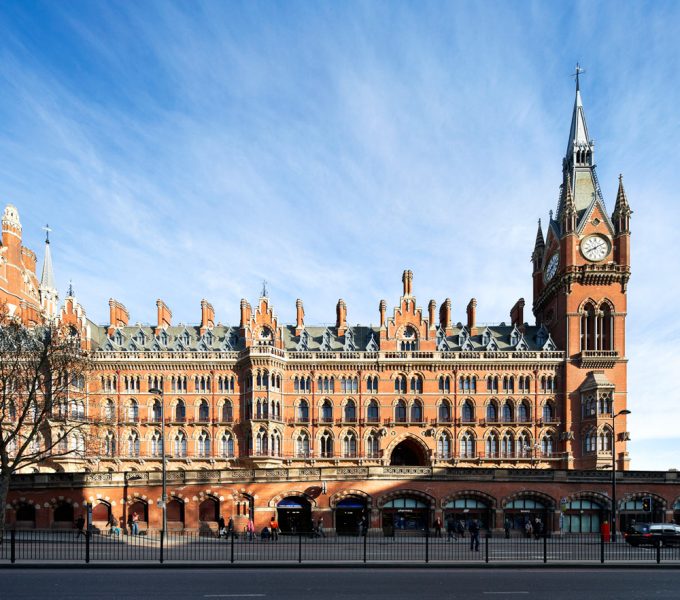 After a lot of deliberation, and menu comparisons, we finally decide to go for the Feast On London menu at The Gilbert Scott. Other restaurants in the fantastic line-up include Fera at Claridge's, Searcys at the Gherkin, Hutong, Yauatcha, and Tredwell's – just to name a few.
Trying out Feast on London at The Gilbert Scott
Located in the Gothic Midland Grand Hotel at St Pancras station, The Gilbert Scott is one of the most gorgeous restaurants on the list. In addition, the restaurant is an all-round critic-pleaser with its menu of traditional English fare.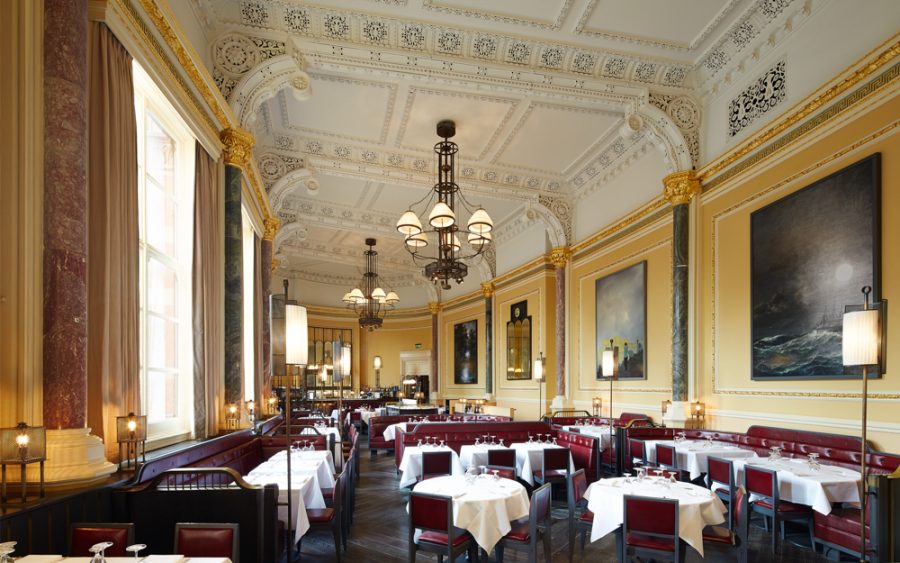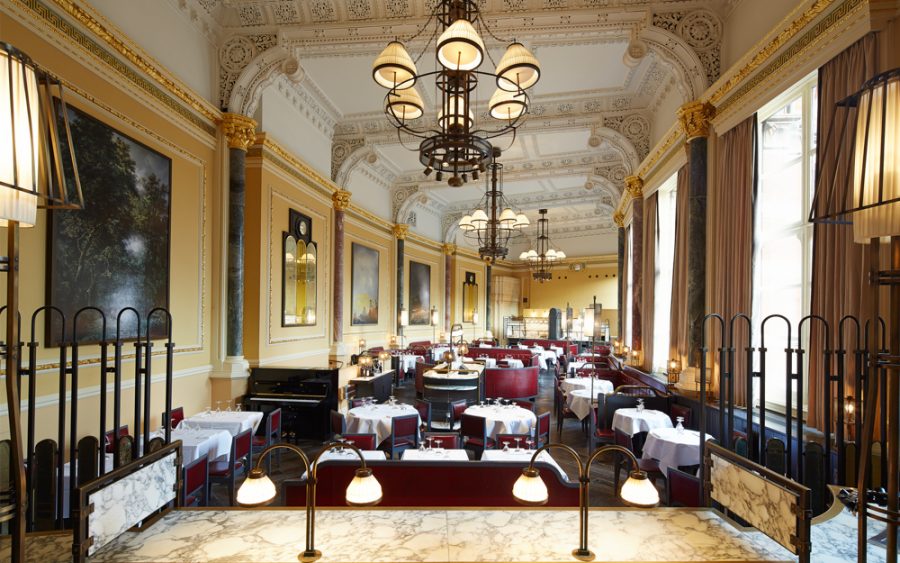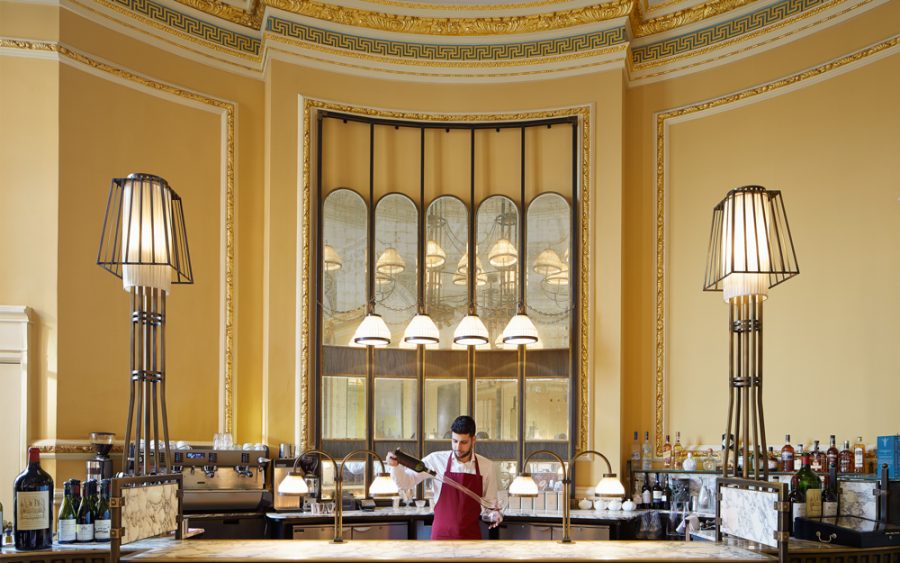 After taking a seat at one the plump seats in the curved hall, we take a look throught the Feast On London set menu…
Foie gras & chicken liver parfait practically calls out to us, and we oblige by ordering it as a starter. Arriving in a repurposed jam jar, the silky smooth foie gras is thoughtfully topped with a crunchy granola mix. After taking a couple of shots we set to work scooping up the buttery foie gras and smearing it thickly onto the waiting brioche. It's a general portion that goes a long way.
We also try out the much more polite salt baked beetroot starter. It's a whisper compared to the foie gras but, it nevertheless works a treat paired with labneh, walnut and basil.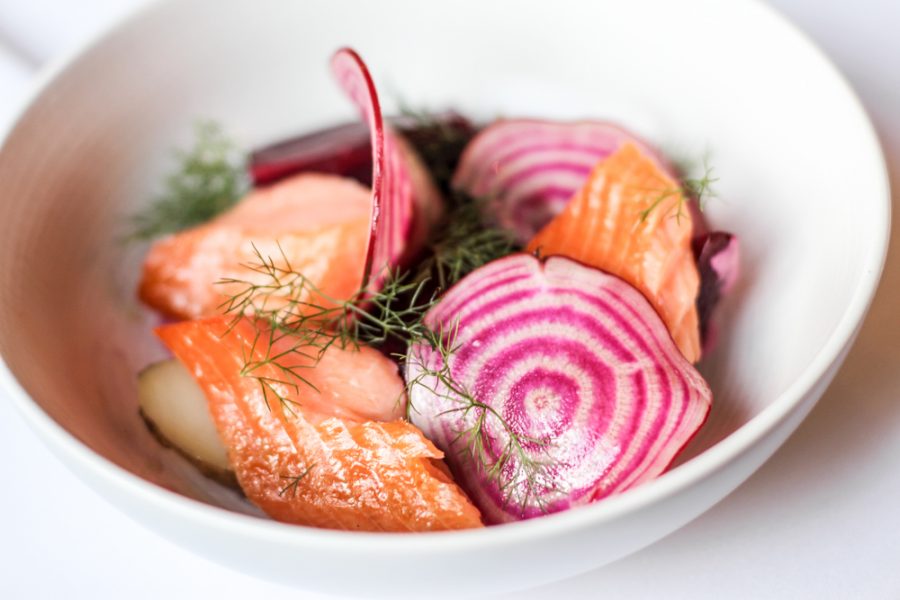 Moving on to mains we opt for a sprightly spring vegetable risotto, grass green and served with smoked ricotta. The gentle citrus edge is just right on this warm April day, and keeps the risotto from being too heavy.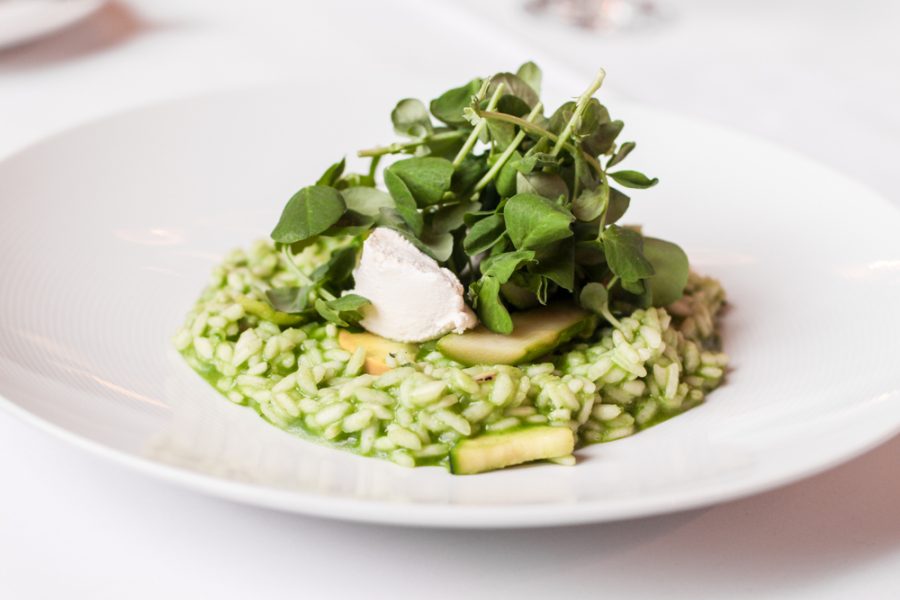 We also try the seared sea bream, which is curved around crushed jersey potatoes, courgette and romesco.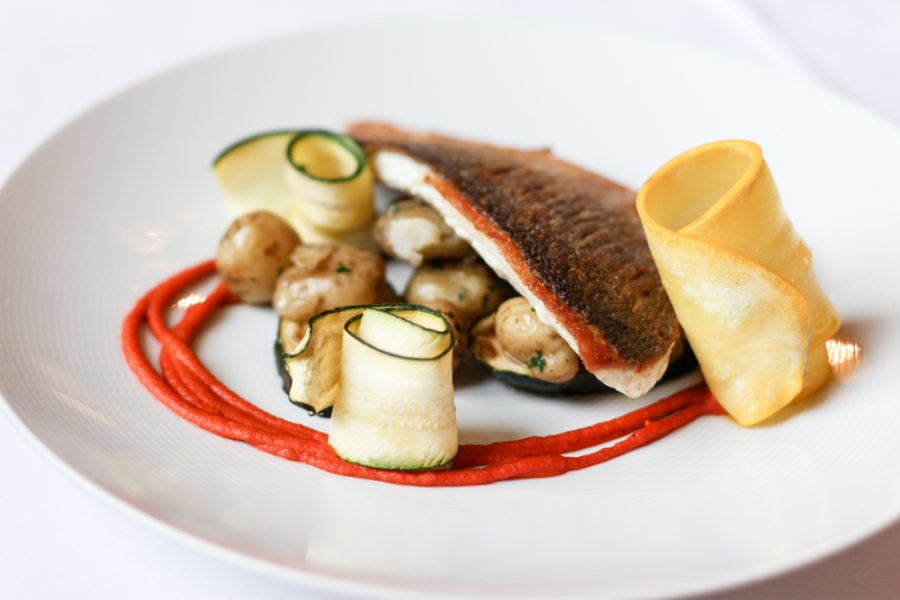 Dessert and final thoughts…
As lovely as the preceding courses have been, it's the dessert menu that provides the real showstoppers.
We love the dark and brilliantly rich chocolate cremeux with orange sorbet and crushed pistachio, and share it like good friends should. A banana caramel soft serve, whilst not being as shockingly rich, is just as good, served with salted peanut brittle.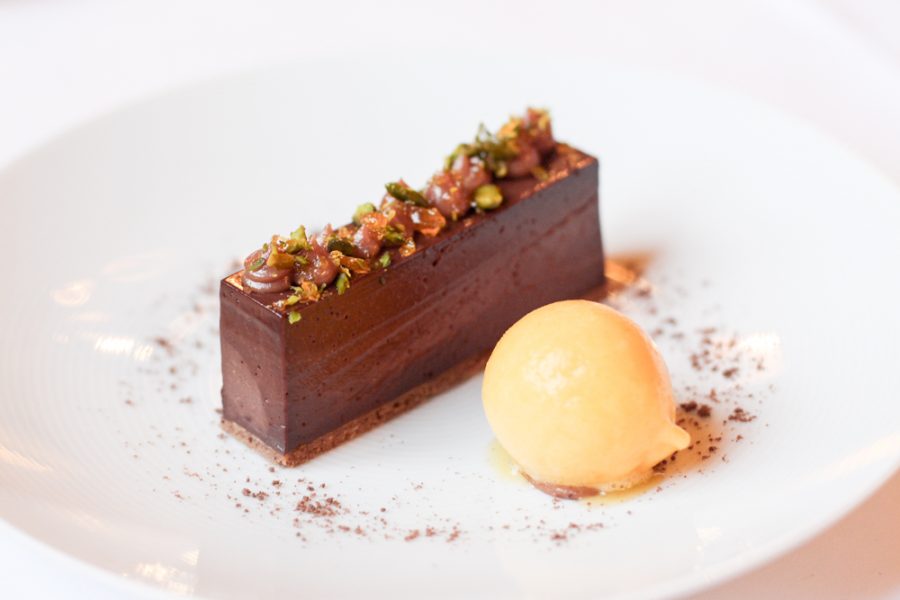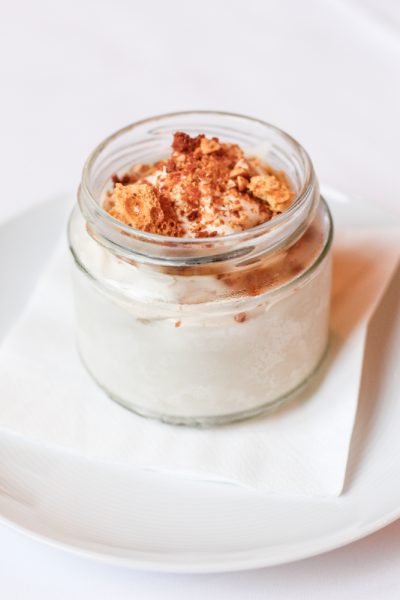 All in all we've loved trying out the Gilbert Scott. Using the Bookatable Feast on London set menu is a great way to dine out in London. At £30 per person, it's often the most affordable way to explore London's best restaurants.
Fancy taking the Bookatable Feast on London deal out for a spin? The set menus are available at some of London's best restaurants throughout April. Take a look at the line-up and maybe give one a go!
Tube: Kings Cross
Address: St Pancras Renaissance Hotel, Euston Road, London NW1 2AR
Website
Thanks to Bookatable for having us in. The meal was complimentary, but all views are our own and as ever we aim to provide useful and honest feedback.