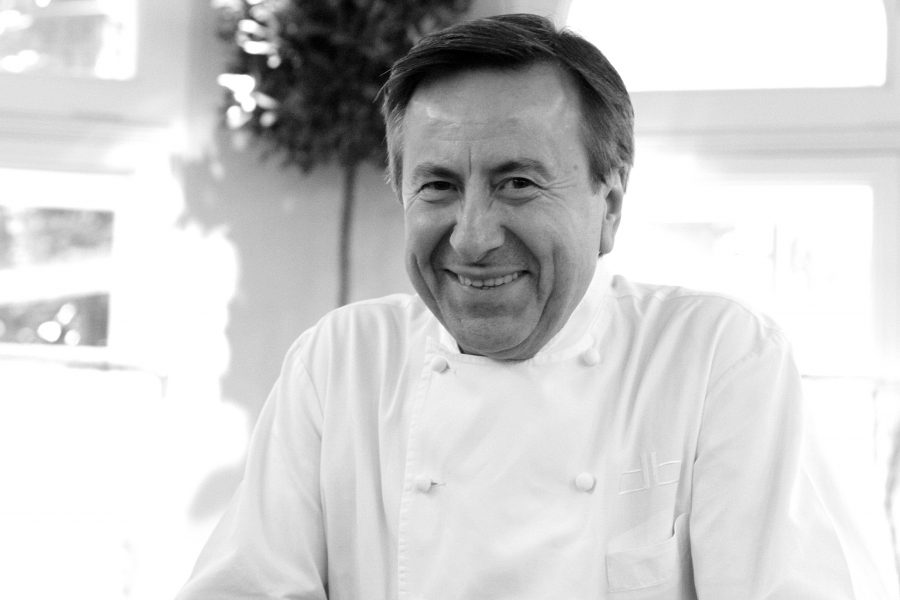 Med-inspired summer pop-up at Bar Boulud
The weather might not be up to much in London right now, but we can still celebrate summer with the most important thing of all: food. In celebration of the flavours of the sun Bar Boulud are hosting a Boulud Sud pop up this summer with a new menu of contemporary Mediterranean food. Bar Boulud is a well established restaurant located in the Mandarin Oriental Hotel in Knightsbrigde and headed by celebrated chef and restaurateur Daniel Boulud. Anyone who's tried their souffle knows what a genius Daniel is, and so I'm more than just a little excited to see what's on offer today.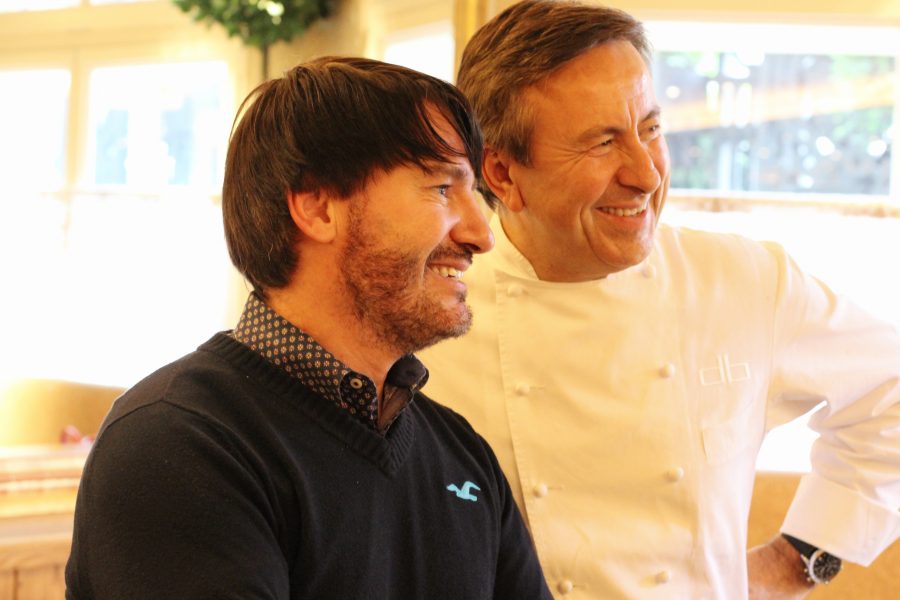 Boulud Sud takes its inspiration from Daniel's New York restaurant of the same name, and recreates flavours from the shores of Southern France to the coast of North Africa to the heart of Knightsbridge.
The tasting menu experience is full of evocative flavours of the Med, and starts with a range of freshly baked breads and vibrant dips. Dipping warm Moroccan flat breads into hummus, babaganoush and taramasalata we slowly ease into our seats and get to know each other. A lunch with fellow bloggers is always going to be a fun experience, and I find myself more than a little in awe of Daniel Boulud himself.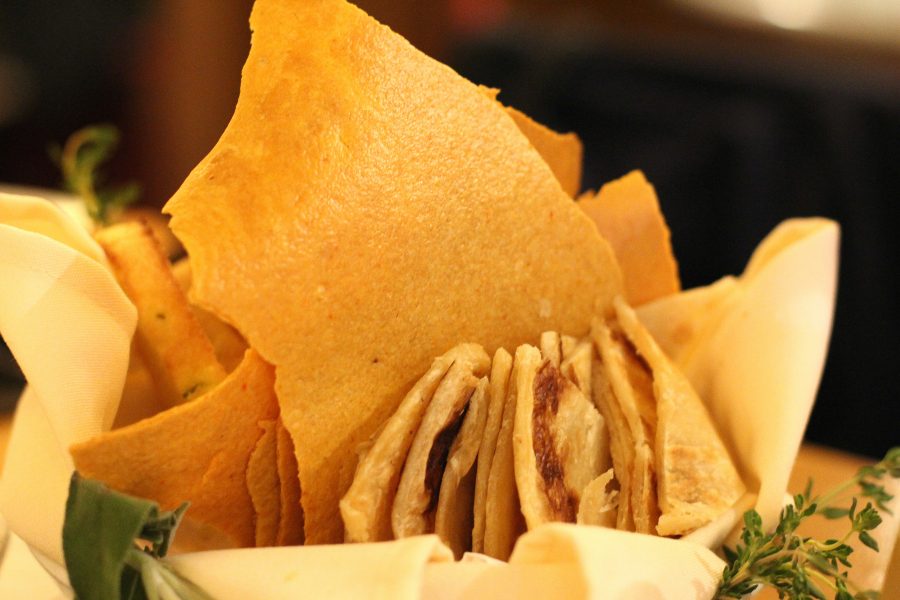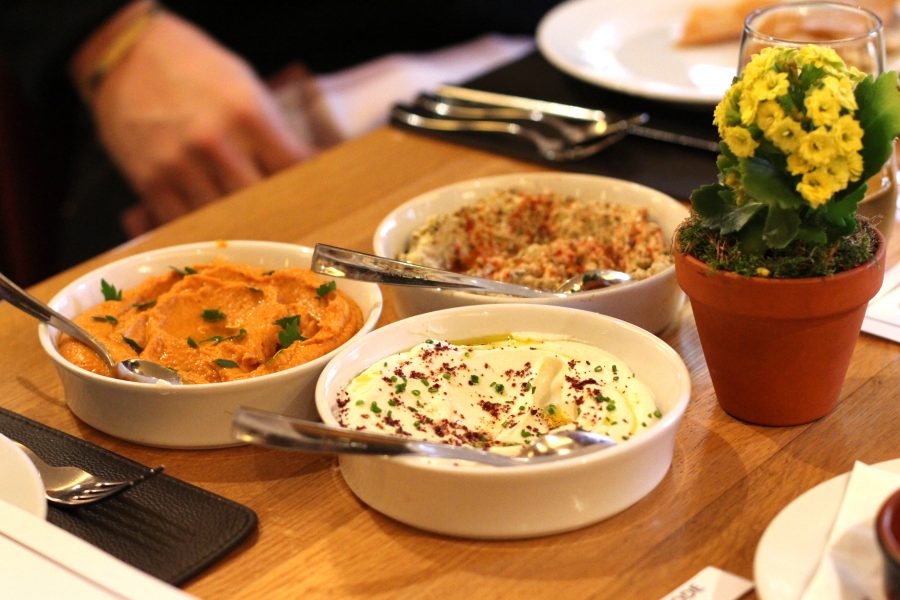 Crispy artichokes arrive soon after we've had our fill of bread and are pounced on immediately. Without the effort of having to get to the hearts, these nibbles prove to be a treat in of themselves. We also enjoy a Sicilian Escabeche of sardines with white raisins, the miniature fish seasoned excellently and evocative of sunnier climes. Eating food like this is so reminiscent of being away on holiday, and such wonderful stress relief.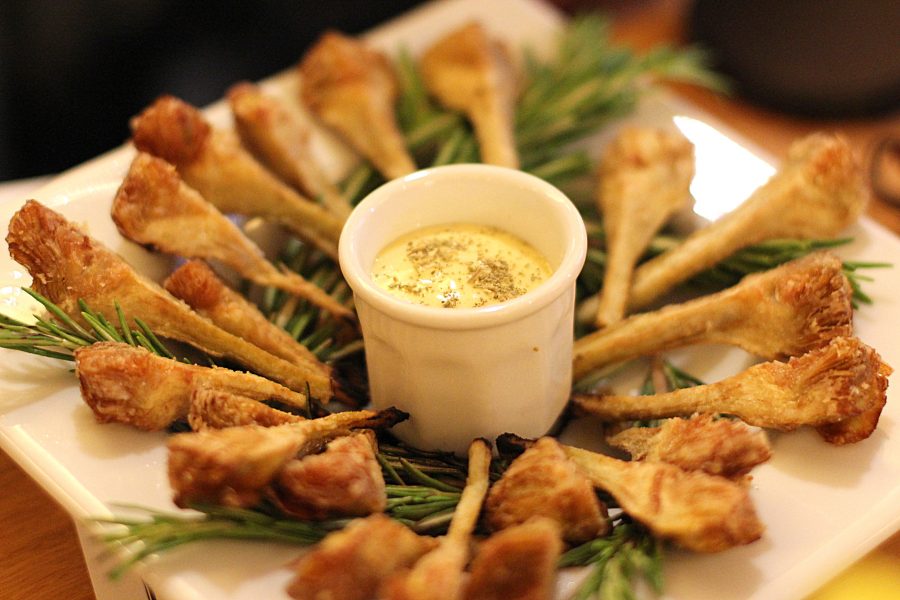 As conversation ambles gently on, so more food is devoured. The hum of conversation is stopped for a short while as Gambas al Ajillo are placed on the table, the garlic and tomato scenting the air and cameras ready for those all important pictures. I love how perfectly tender each prawn is, and the richness of the flavourings is wonderful.
A perfectly seared fillet of sea bream is offered next, or Daurade a la Plancha, served on a piquet romesco sauce, and it is here that you can really appreciate the skill in the kitchen. The white fish is handled meticulously such that the flesh is smooth and opalescent and the skin is burnished to a crisp.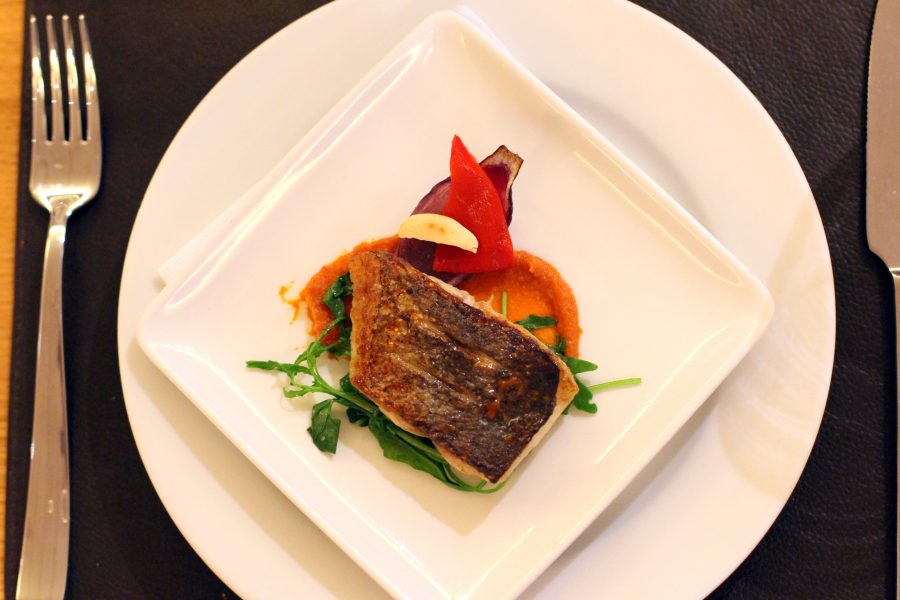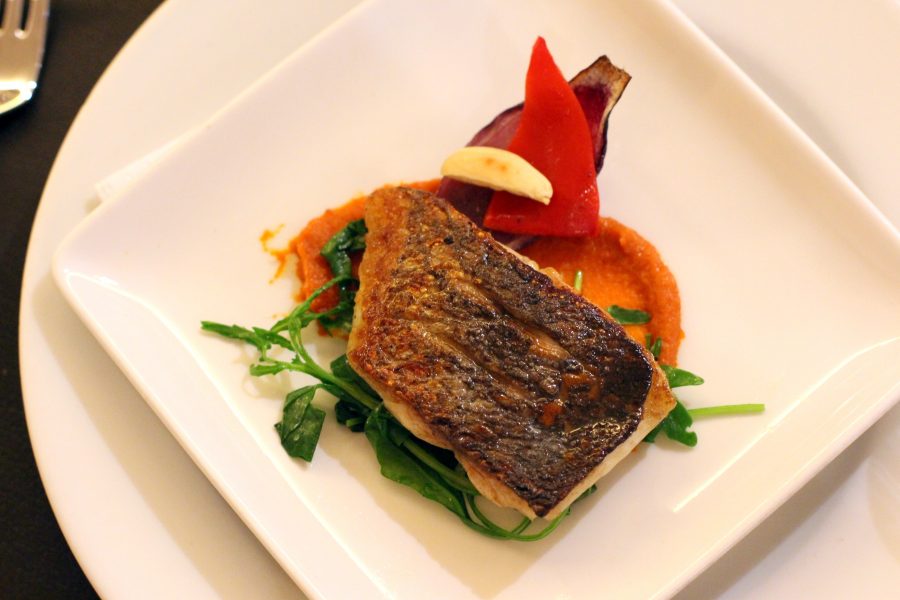 As good as the preceding dishes have been, the spaghetti nero is the universal favourite with its topping of smoked uni that plunges the senses into umami heaven, rounded out with a racy mixture of garlic and oil.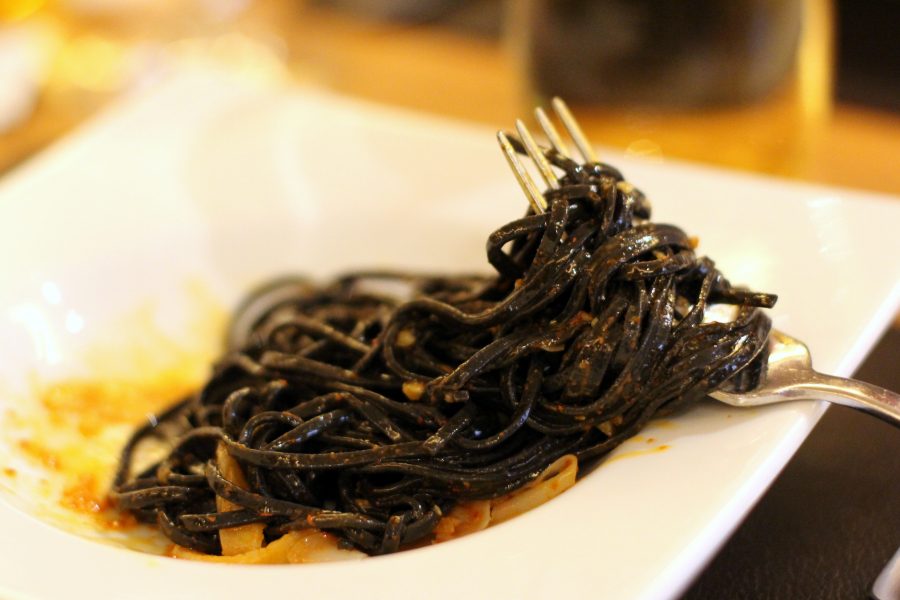 Although quite full at this point, a fragrant chicken tagine with its fruity zest and fresh cous cous is redolent of dinner under a Moroccan sun and begs to be eaten.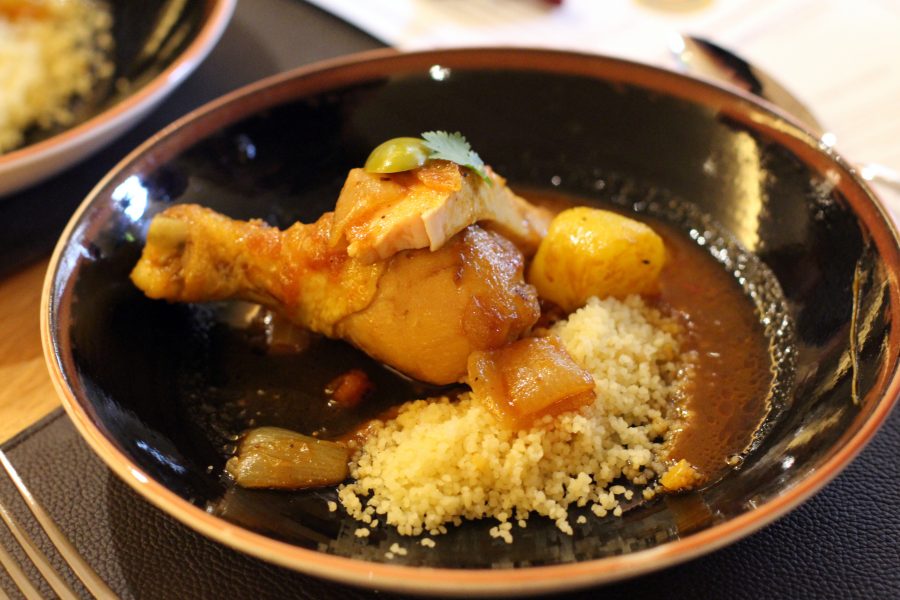 Our gorgeous lunch ends with a grapefruit givré, a revelation to me with its filling of soft halva, rose loukum, sorbet and fresh grapefruit, all hidden inside a fresh grapefruit with a brandy snap lid.
It's been a hugely enjoyable meal and I've loved being transported across large swathes of the Mediterranean. Exciting times at Bar Boulud this summer!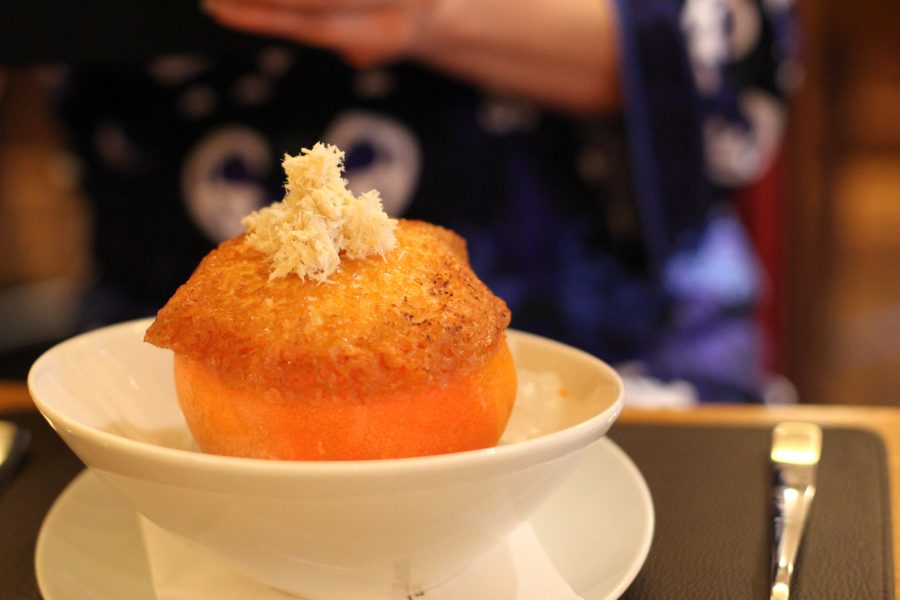 Tube: Knightsbridge
Address: 66 Knightsbridge, London SW1X 7LA
Tel: 020 7201 3899
Website
I was invited to review