Newly launched Brunch at Roux at The Landau
On a chilly Sunday afternoon in December there are only really two things I want to do: hook myself into Netflix and be carried gently into the evening with House of Cards and Dominos, or (and this is infinitely better) be pampered in one of London's best hotels. Brunch at The Langham falls neatly into this tradition, and so it is with a happy heart that I head out into this blistery, wintery Sunday.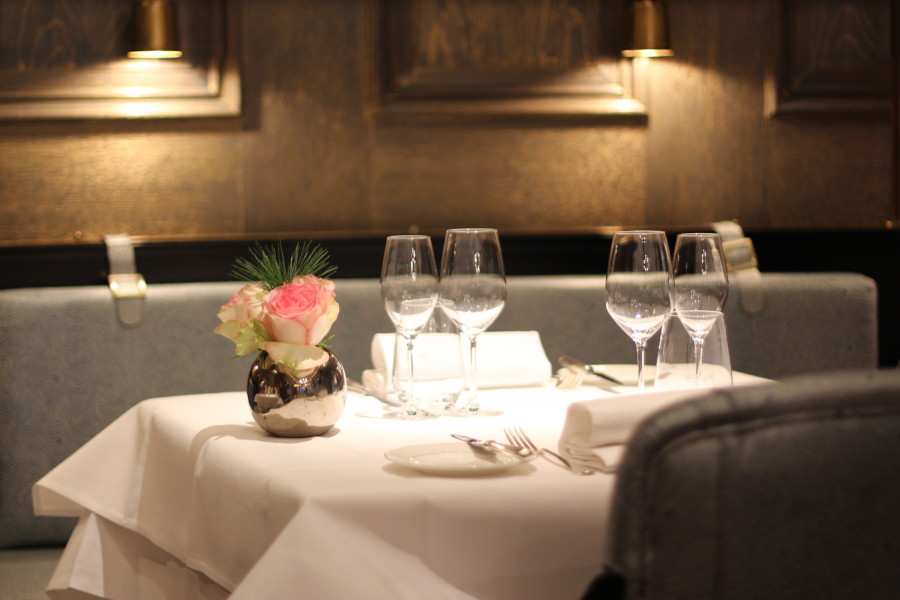 Brunch is held in Michel Roux's ground floor restaurant at The Langham, an elegant room of cosseting booths and buttery-soft leather seating. Relaxing into the scene, we eye up the 3 course £45 menu with approval.
Starting the meal we are surprised by the lightness and gentle, caressing tang of the Saint Nectaire cheese and Roscoff onions in a quiche, and also the just-sliced smoked salmon with the whispiest hillock of cream and butter milk crackers.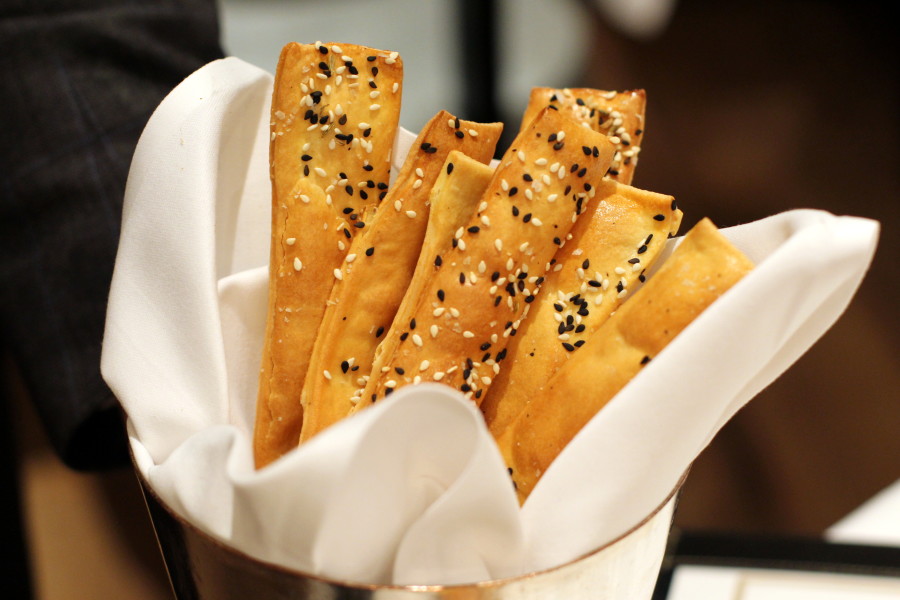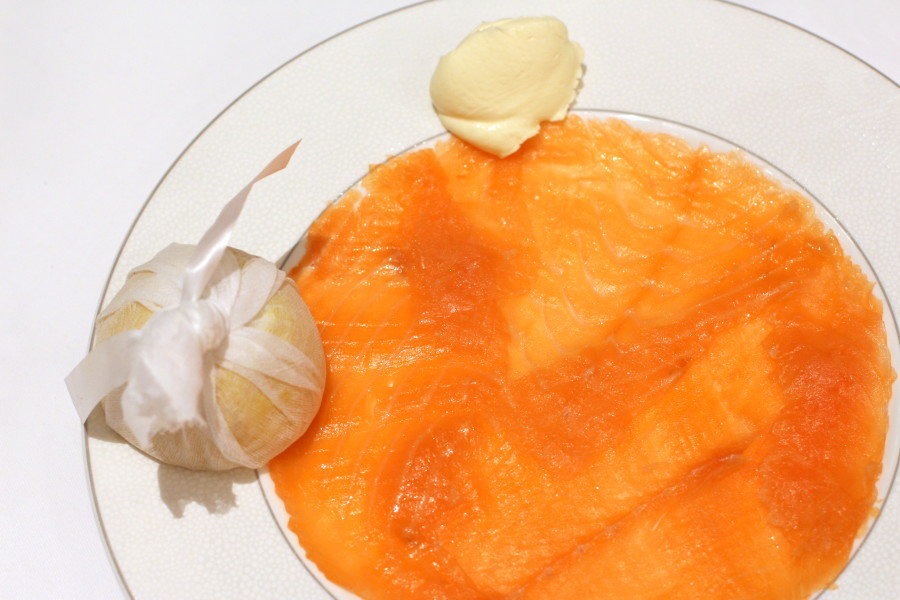 For mains I'd recommend to go with the Beef Wellington, sliced in front of you from the larger body and plated with creamed spinach and mousseline potatoes. The gorgeously-suited waiter then asks 'gravy?' and not a second passes between the fervent nodding of our heads to the ladling of said sauce. And breath. The Wellington, a less seen classic, is divine and pretty close to perfection, the fine duxelle imparting a funk that is mirrored in the gravy, and soaked up by a pleasingly criss-crossed pastry. And breathe again…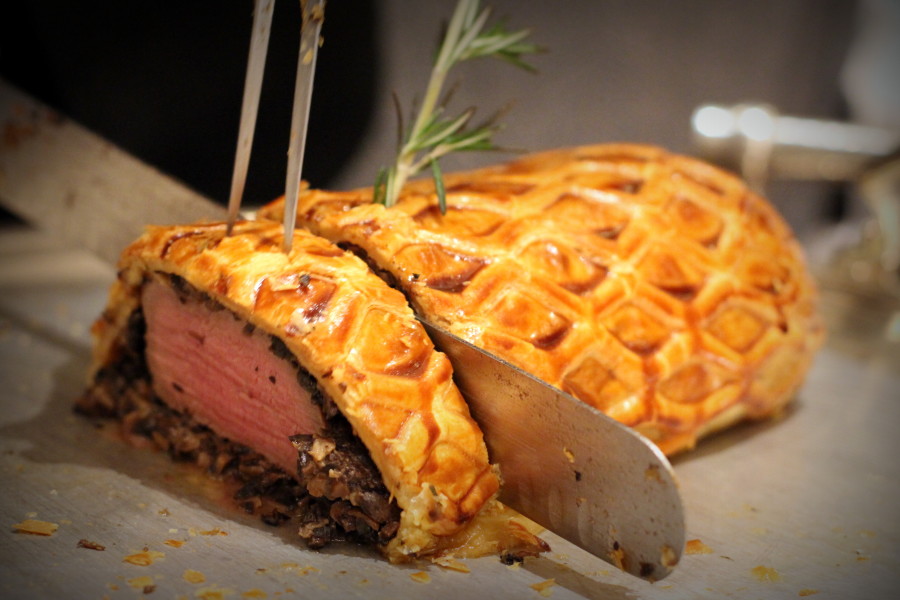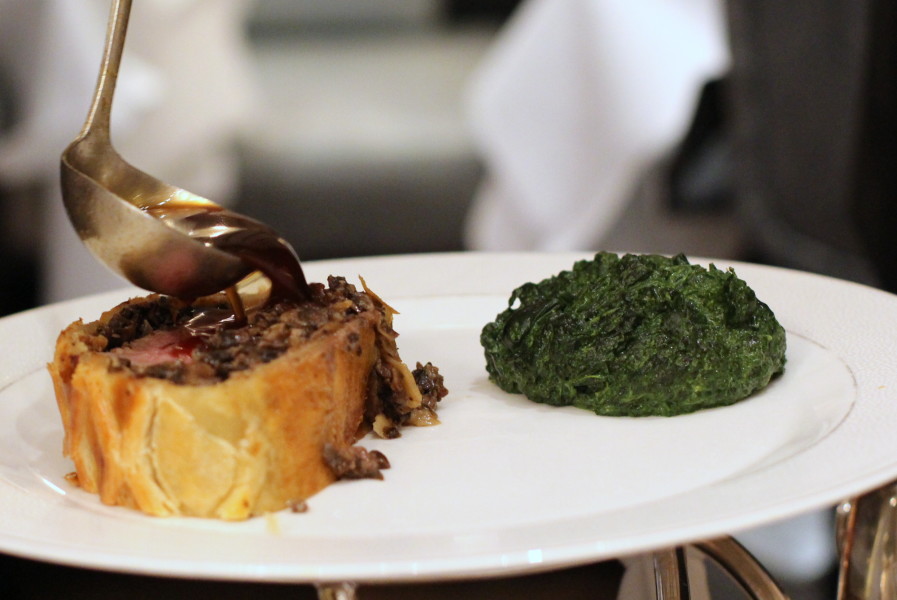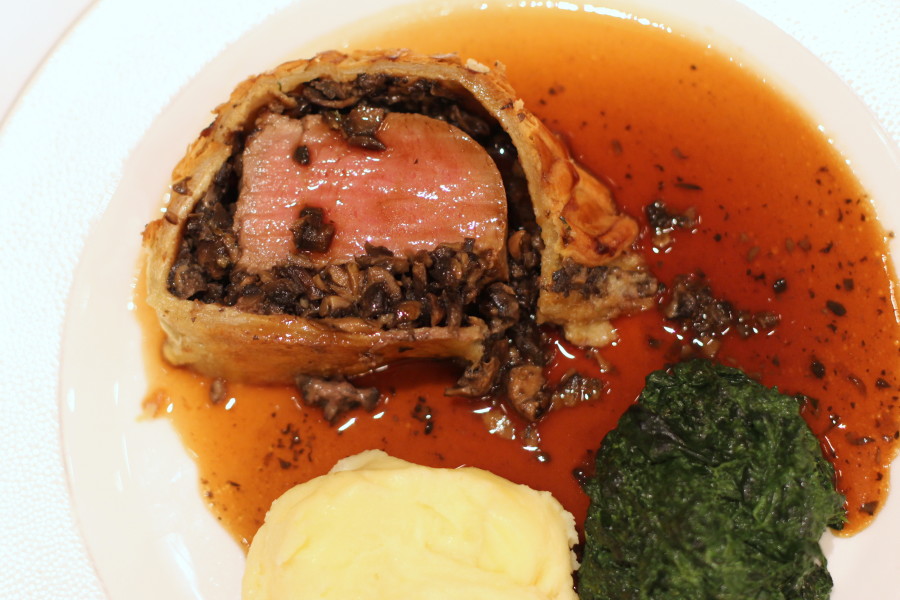 We also try the brunch classic of Eggs Benedict, which is so good as to convert my dining partner to the virtues of the runny egg yolk.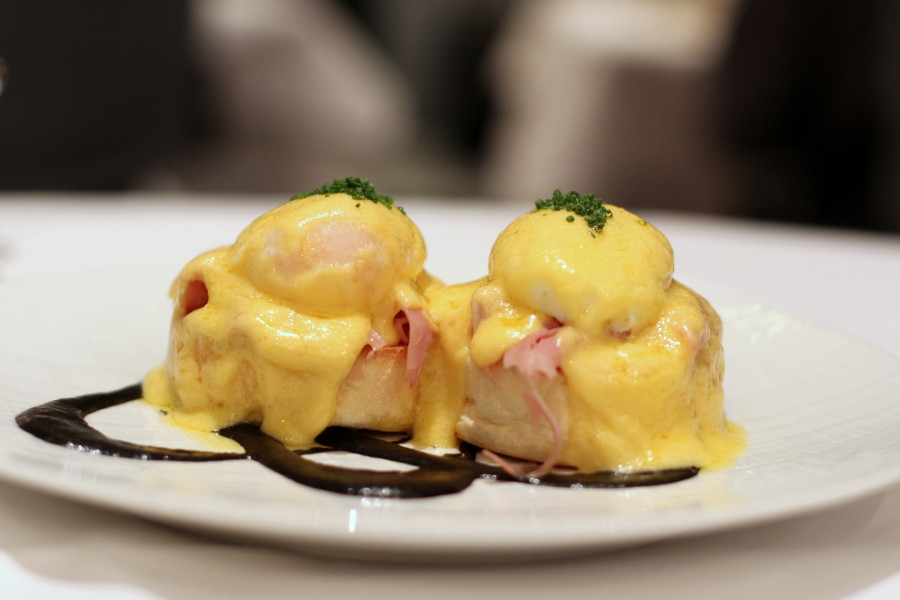 Desserts include crème brulee, a dark chocolate mousse with cocoa nib tuille, almond cake and Ile Flottante. All of the desserts are laid out in a central table in the restaurant and you are free to take a look and pick what you fancy the most. Whilst I like the idea and the desserts are executed as well as you would expect from a grand hotel, it might be more of a classic brunch experience to offer dinners a selection of miniature desserts instead, with the option of trying out a variety.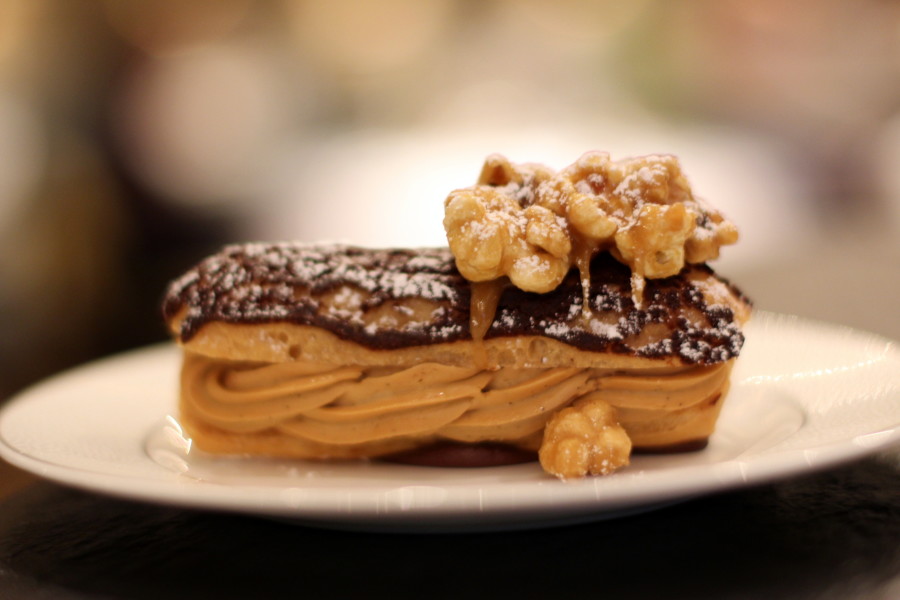 Brunch at The Langham has been a fantastic experience, and marks a lovely way to spend a Sunday evening. The brunch costs £45 pp and includes 3 courses.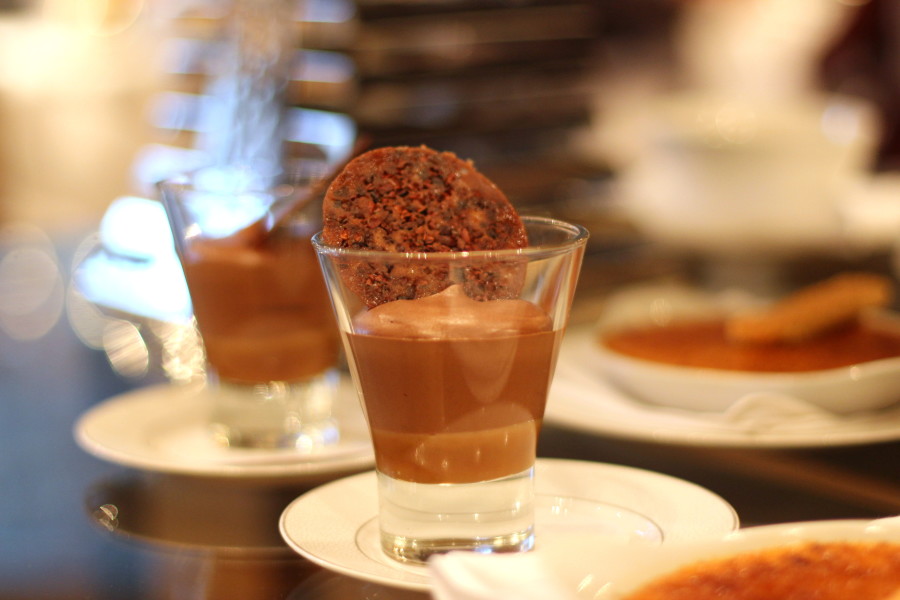 Tube: Oxford Circus
Address: 1C Regent Street, London W1B 1JA
Tel: 020 7636 1000
Website: www.langhamhotels.com
I was invited to review brunch at The Langham