Brazilian churrascaria in Westfield
4/10
Cabana in Westfield in one of a Brazilian chain of restaurants from a couple of non Brazilian guys. Combined with the shopping mall location this stacks the odds somewhat against receiving authentic food, and in this instance the initial impressions are proven correct time and again, not least by an entourage of staff who describe the food as 'not really Brazilian', with no more explanation and much less enthusiasm.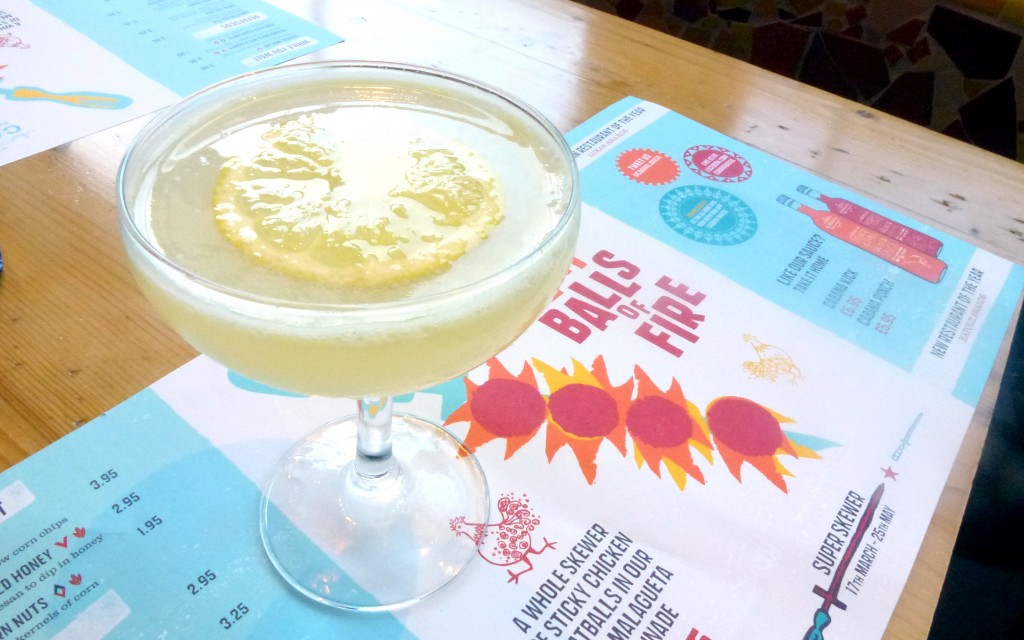 Most Brazilian churrascarias charge a set price for as much meat as you can eat. At Cabana, the philosophy is to choose from individually priced skewers of meat which are supposed to be paraded around the tables. This is not the case at the Westfield Cabana, where the staff seem busy enough warning their clients off the authenticity of the food.
A sharing board to start, 'Frango', consists of chicken 3 ways – coxinhas of mashed and spiced chicken, marinated wings and fried chicken, all of which are despondent creatures not before associated with our Amazonian friends across the pond. The same is true of fried balls of rice, apparently under the influence of both herb and parmesan. In reality, these timid spheres occupy dizzying heights of both blandness and pent-up repression.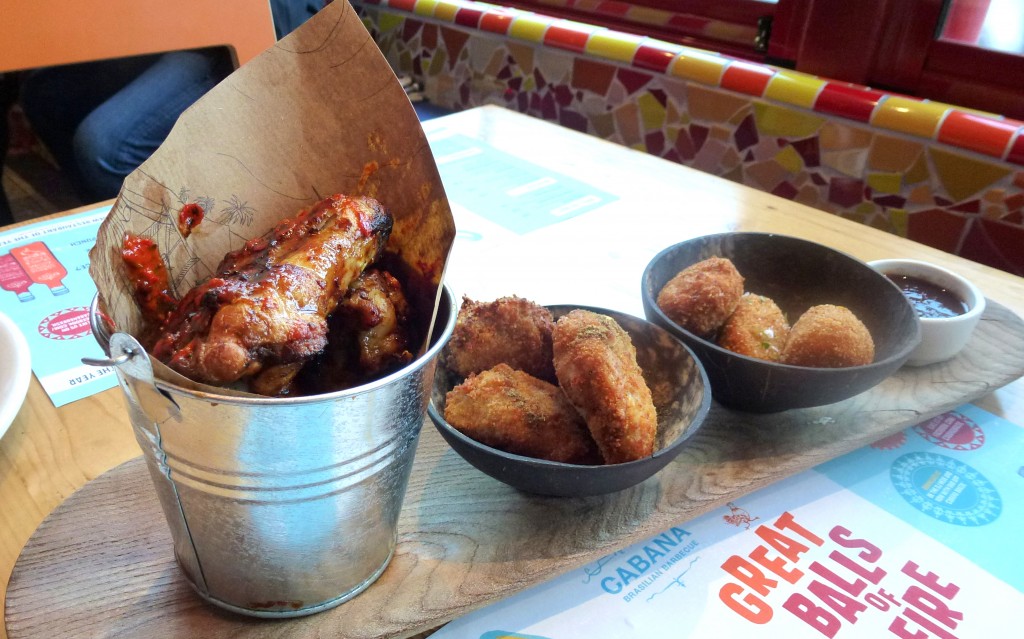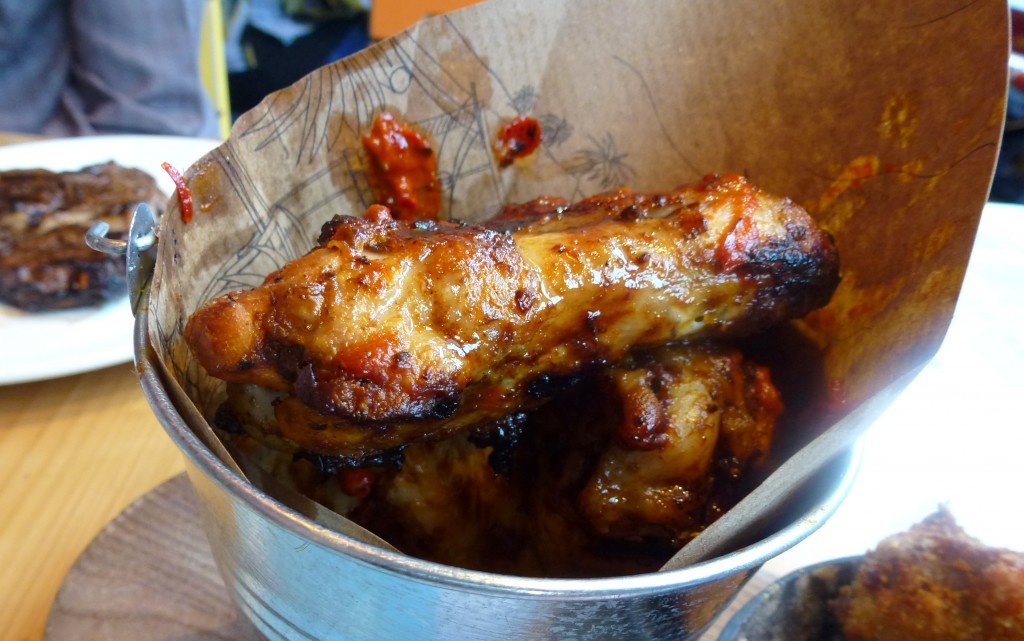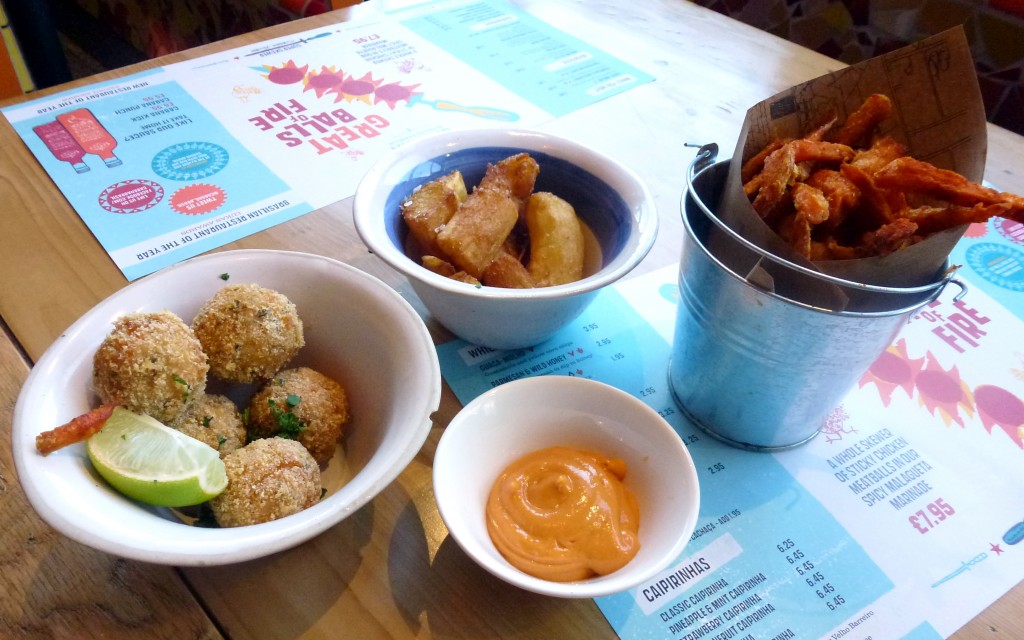 A 10 oz rib eye steak is requested as medium but turns up just a hairs breadth under well done. Although this results in chunks and globs of very well rendered fat, it is insufficient to make up for the overcooking. Sides of sweet potato fries are acceptable, whilst cassava chips need much more time in a vat of spitting oil.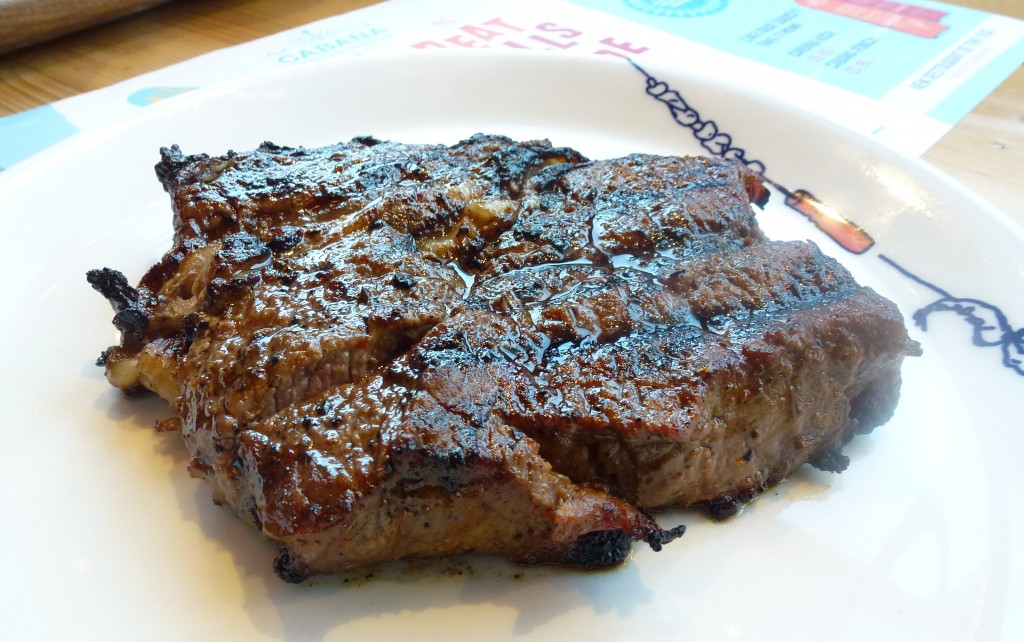 A Nega Maluca chocolate cake has about as much moisture as the Sahara with none of the mystery, whilst a peanut butter fro-yo fizzes its synthetic essence of chemical-waste on the tongue. To say that this is one to avoid would be an understatement of herculean proportions. After careful consideration, it is safe to say that Cabana has few redeeming features, not least the exploitative price of £35 per person.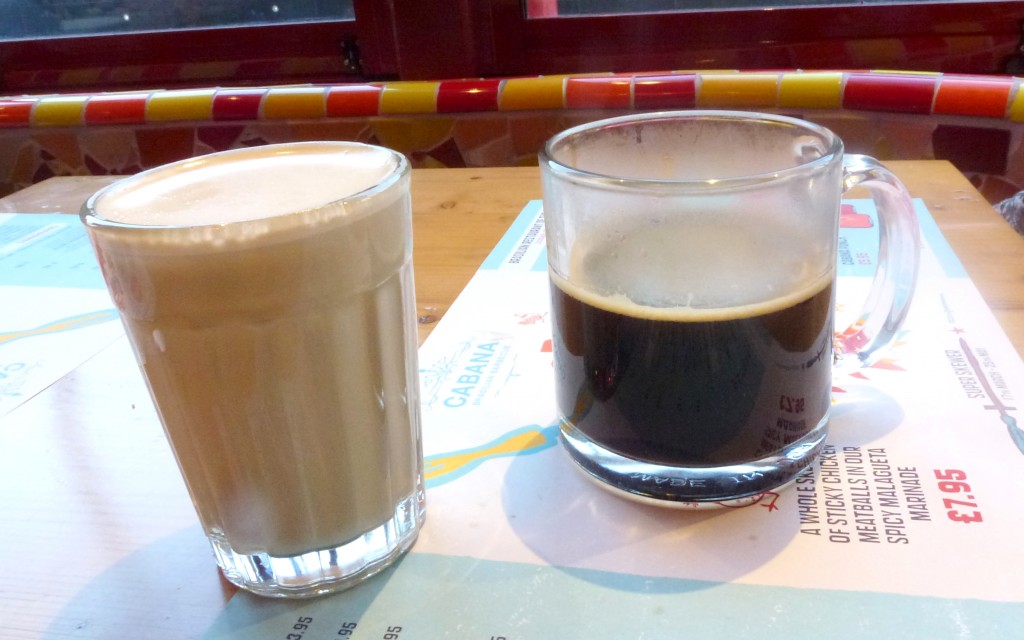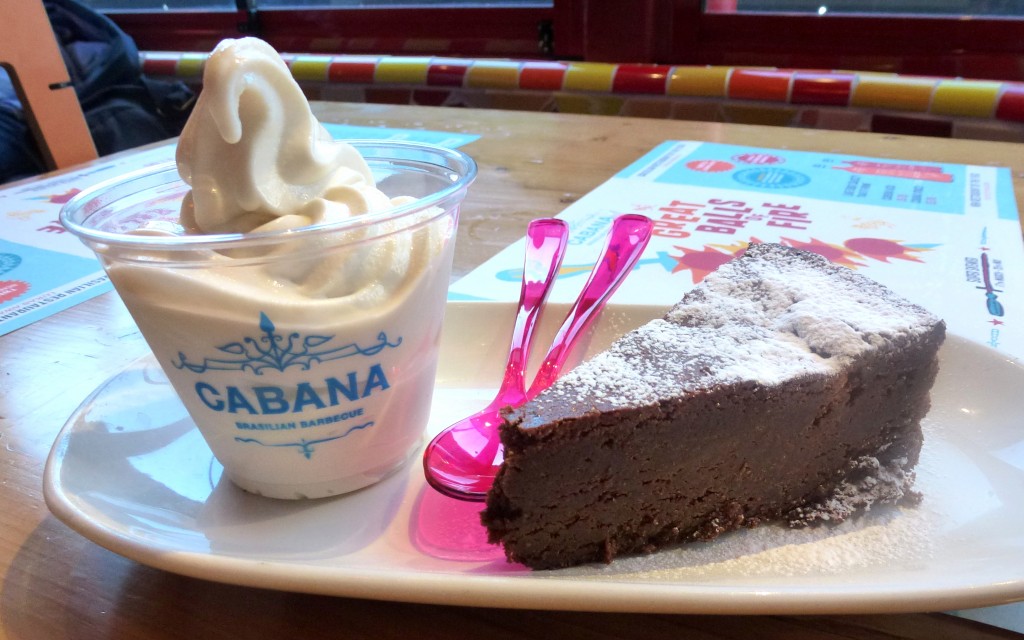 Tube: Shepherds Bush