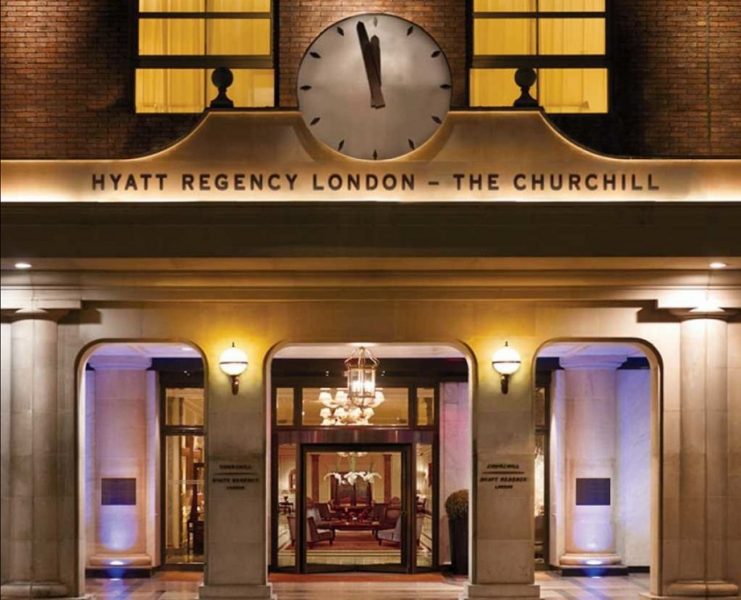 The quintessential tradition of afternoon tea gets even better this summer with the Cabbages & Roses Afternoon Tea at The Montagu.
The Montagu restaurant at The Hyatt Regency The Churchill have partnered up with vintage inspired British brand, Cabbages & Roses, to create a unique afternoon tea experience influenced by Winston Churchill's famous Rose Garden at his home in Chartwell.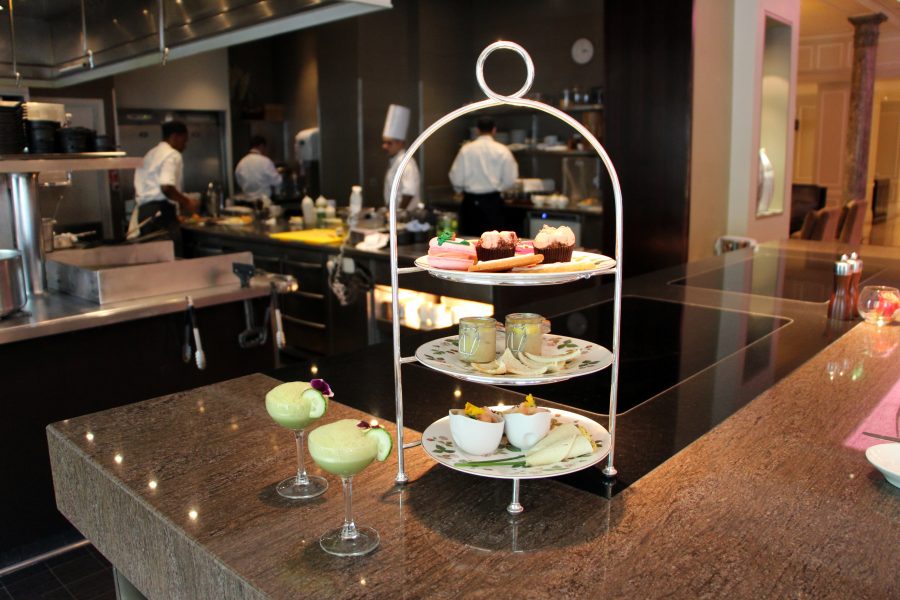 Boasting a melee of English-garden blooms the popular garden at Chartwell lends itself well to an afternoon tea, and the talented Montagu team combine the themes beautifully to create an exclusive experience with creativite input from the Cabbages & Roses team and presented on some of their prettiest, rose-strewn china.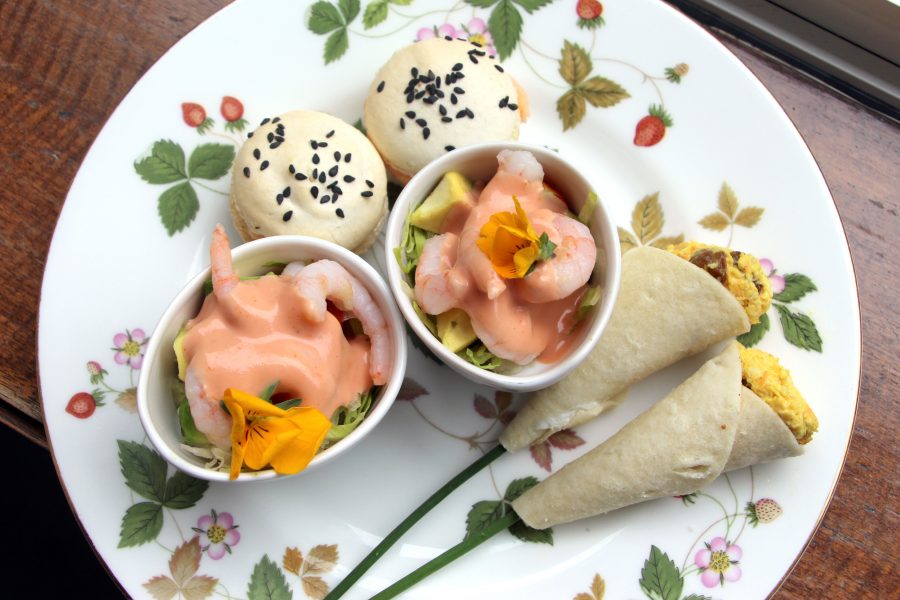 The Cabbages & Roses afternoon tea starts with a savoury plate of smoked salmon macaron, piped finely and excellently textured, prawn cocktail 'flowers' and chicken liver pate with Melba toast. We also enjoy a little extra jolt of freshness from a martini glass of chilled cucumber foam.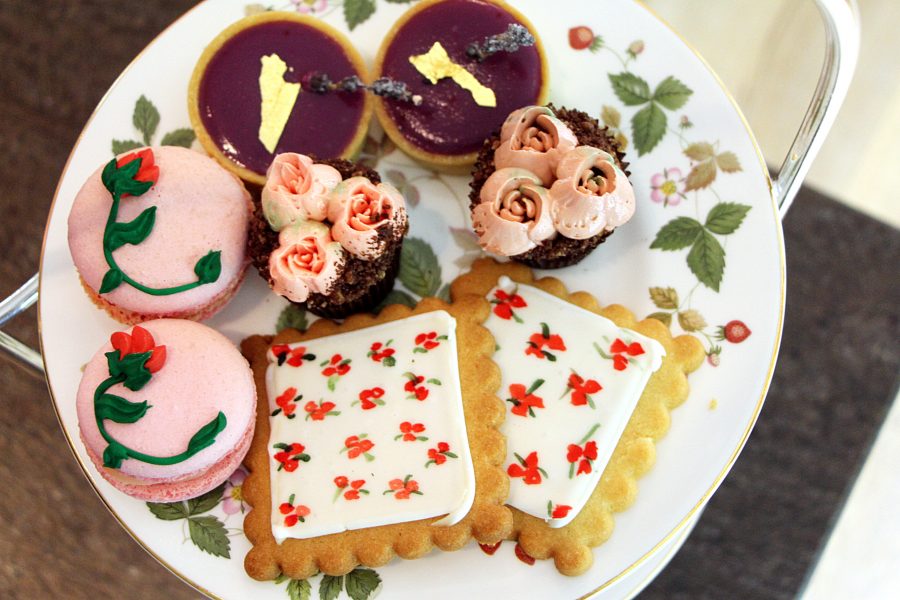 The sweet tier is just as creatively inclined, with an intricately decorated biscuit hand painted with flowers, white chocolate macarons adorned with and flavoured by delicate roses, cupcakes topped with blooms of swirling buttercream and a jelly sharpened up with fresh raspberries.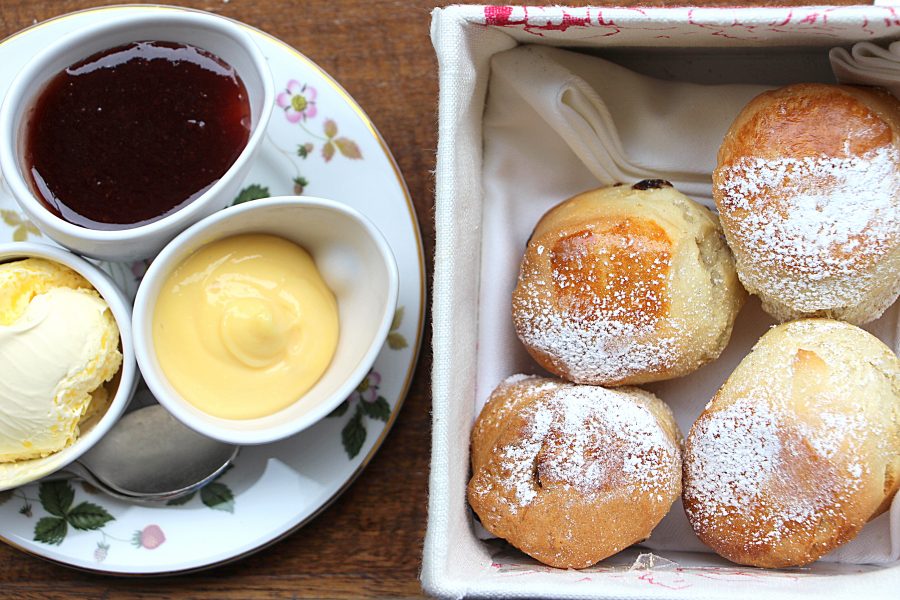 The best of the bunch has to be the dark chocolate and lavender tart, which has a surprisingly good flavour that is both mellowed and lifted by the chocolate. Lovely.
The afternoon tea is held in the elegant ground floor Montagu restaurant at The Hyatt Regency The Churchill in a quiet corner of Marylebone that overlooks a flower strewn park and traditional English townhouses. The Cabbages & Roses Afternoon Tea will be available at The Montagu Monday through Friday from 1:00pm to 5:30pm and Saturday and Sunday from 3:30pm to 5:30pm, and is priced at £38 per person or £47 with a glass of rosé champagne or 'Bramble Royale' Cocktail.
Tube: Marble Arch
Address: 30 Portman Square, London W1H 7BH
Tel: 020 7486 5800‎
Website
I was invited to review