Afternoon tea in gold-leaf splendour
Café Royal has an abundance of history, accumulated from its inception in 1865 to its refurbishment and rebirth as a 5* London Hotel. The premium location of the premises has remained the same, sat in the snug curve of Regents Street between Piccadilly and Oxford Circus. Apart the gold lettering on a maroon flag, there is no indication of the grandeur that lies within.
The Oscar Wilde Bar (previously known as The Grill Room) has been painstakingly restored to its original Louis XVI detailing, and named after one of its many celebrity patrons. Throughout the years, Café Royal has played host to the musings of all manner of people, from Oscar Wilde to Lord Alfred Douglas, David Bowie, Mick Jagger, Elizabeth Taylor and Richard Burton, to name but a few.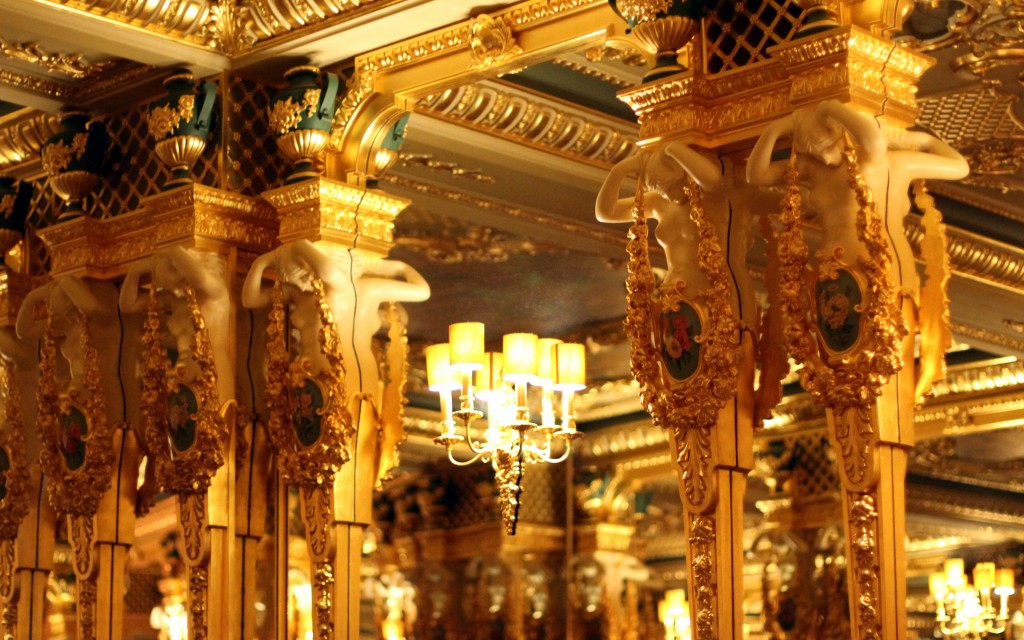 The Oscar Wilde Bar is a room covered in a diverting amount of gilded filigree. Every inch seems to be festooned in gold-leafed latticing, of a style that might not look out of place in one of the smaller ante-rooms of Versailles. The ceiling has flourishes of gilt and sepia frescos of cherubs, the decadence concentrated further with mirrors and marble pilasters. You can't deny the opulence of it, and there is something in its indulgent nature that suites an afternoon tea which starts at £42.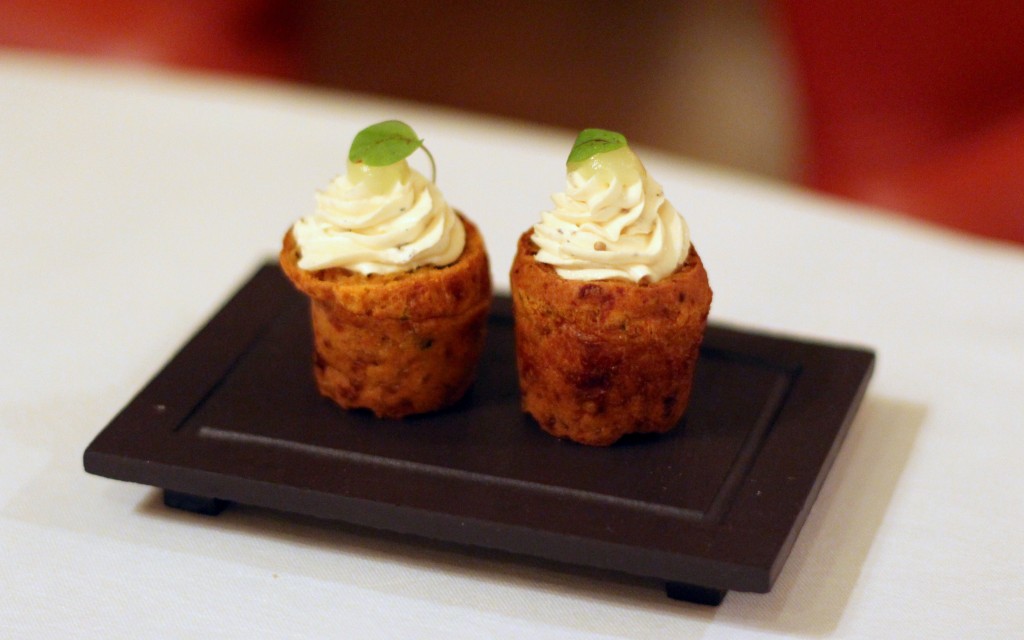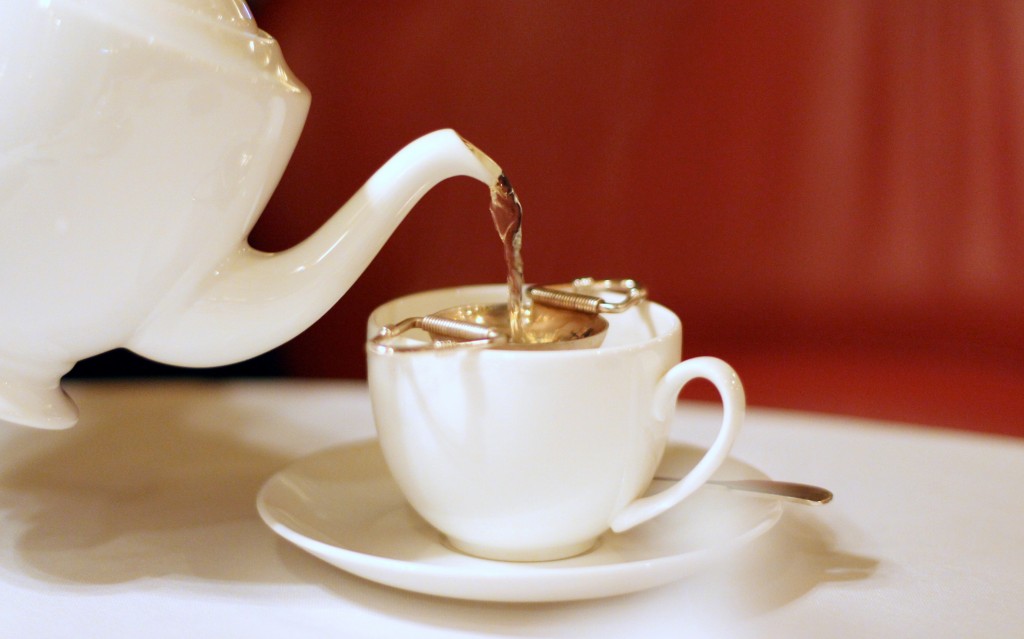 Some might say that the comparison to Versailles is proof of a successful restoration, and most likely it is. I would still have to question the wisdom of bestowing a concentration of finery in such a small space, and then pairing it with an afternoon tea. Undoubtedly the intensity of decoration lends itself well to seductive, liquor-filled evenings. For the purposes of afternoon tea I find the effect to be a little stifling, and would much prefer a more humble room with some natural light.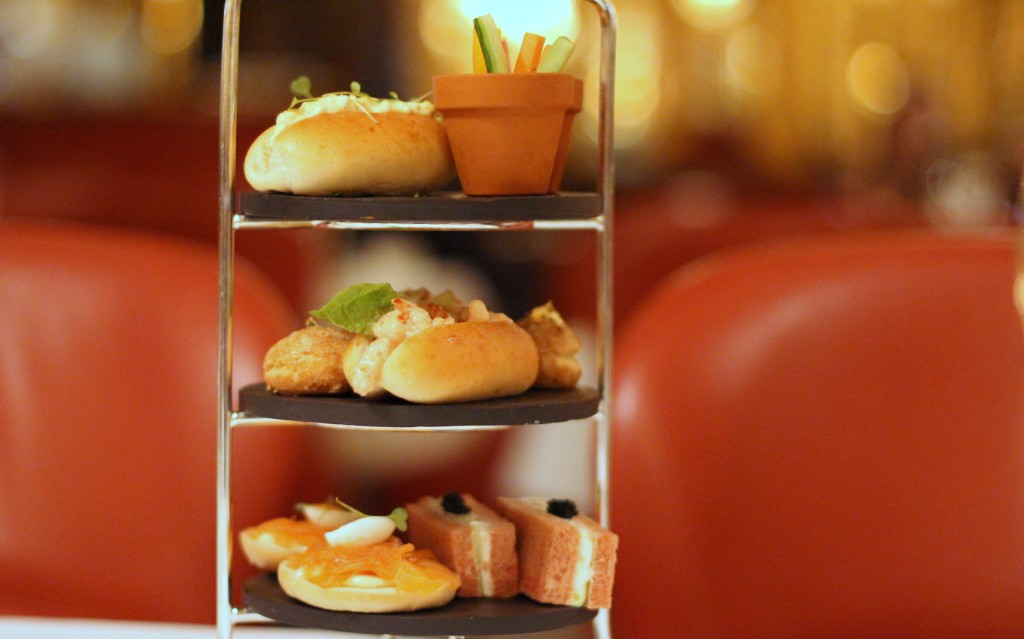 Ambience-related issues aside, the High Society Afternoon Tea itself is exquisite. The savoury offerings are some of the best I've had, and include sparky gruyere and goats cheese amuse bouche flavour bombs, smoked salmon and quails egg on homemade bagels, Mary Rose prawn cocktail mini buns and sandwiches chock full of cream cheese and cucumber.
Scones next, both the fruit and plain have evidence of a recent bake; they are warm and soft to the touch and arrive cradled in cloth. The sweets prove to be as varied; our favourite is the macaron, bright green in colour and heady in taste. Others include a lemon opera cake, sticky plum flower pot, blackberry and apple regent and cream-filled choux.
The standard of the afternoon tea at Café Royal makes it easier to forgive the questionable setting. As we head out past the crisp foyer and smiling footman, we see the perfect place – in the open and airy Café of Café Royal, lined with cake-filled windows and dappled with gentle light. Now that's an idea.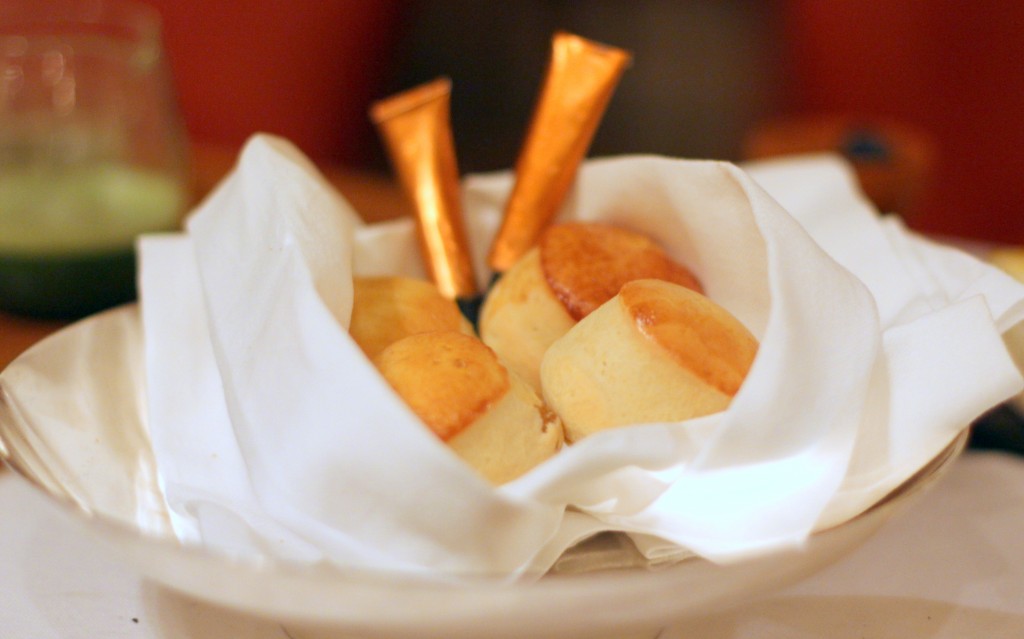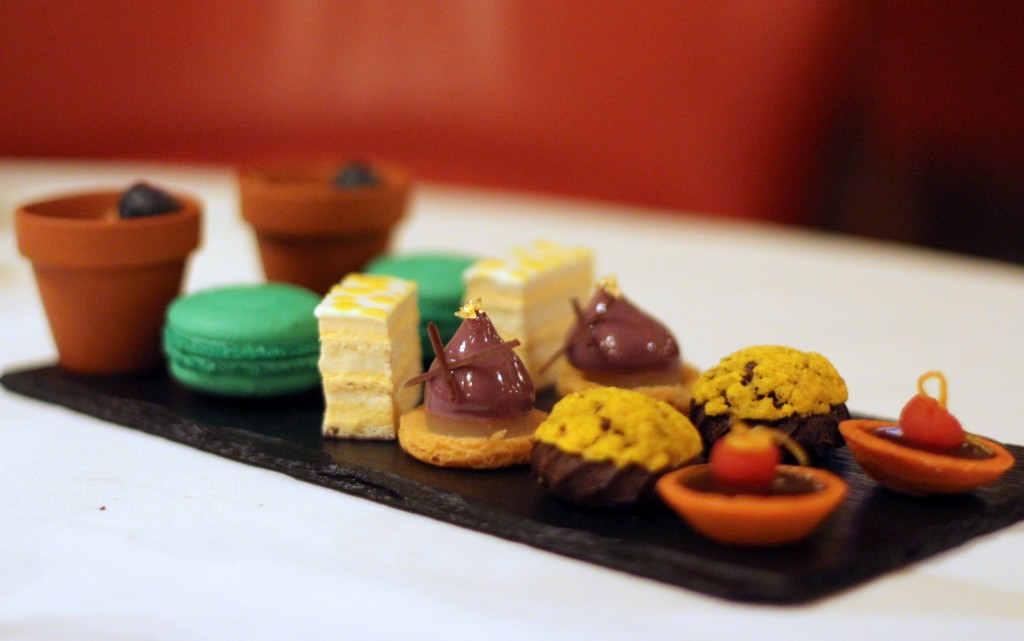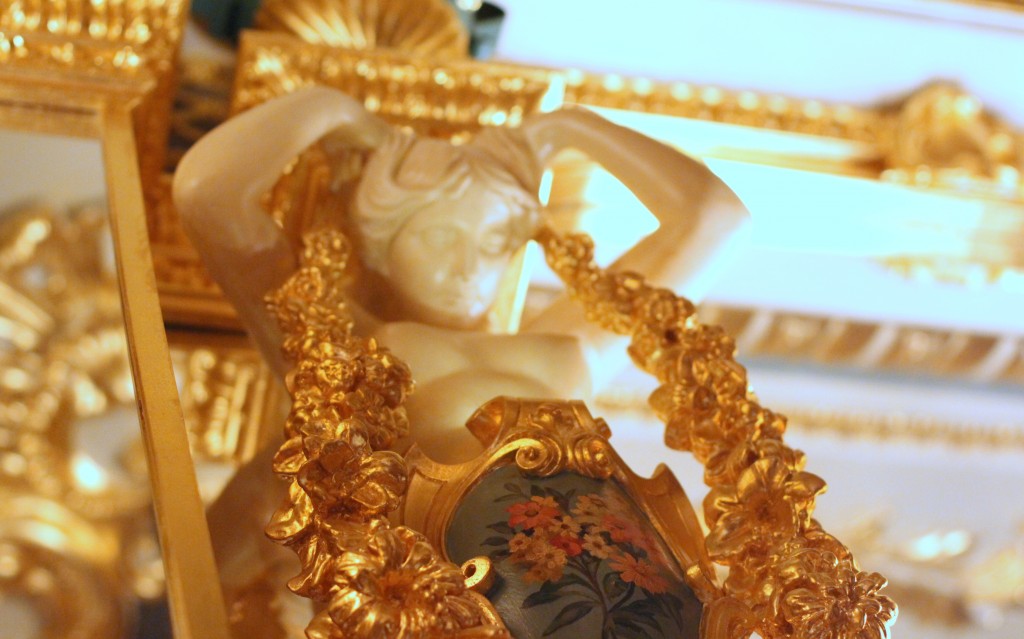 Tube: Piccadilly Circus
Address: 1-5 Exhibition Road, London, UK SW7 2HE
Tel: 020 7225 5006
Website: www.hotelcaferoyal.com
I was invited to review Café Royal