Fine dining in Ealing Common
University season is starting and my little sister is getting ready to head off – it seems like literally yesterday that she was playing with her Bratz dolls and walking around with her nose firmly pressed into the latest Harry Potter book, and now we're packing her little life into a suitcase and taking her up north. With freshers week just around the corner it's a scene that I imagine is unfolding all over the country, and for my little sister at least, the change is exciting and probably more than a little nerve racking.
We're not the only ones to begin a new chapter, and a dinky little neighbourhood restaurant in Ealing is making its own waves. Charlotte's Place is older than my sister by about a decade, servicing the hunger of the locality for over 30 years of business, and now they have their own changes and innovations to get excited and nervous about. It's only recently that the restaurant has hired Lee Cadden as head chef, whose previous experience includes working in the kitchens of The Bingham and the celebrated Malt House in Fulham.
Now that Cadden has fully bedded into his new post at this quaint little restaurant in suburban London, there is a newly launched 5 course menu to celebrate the new Charlotte's Place. The tasting menu is priced at £29.95 during the week or £34.95 on a Saturday and Sunday, both of which represent good value for money.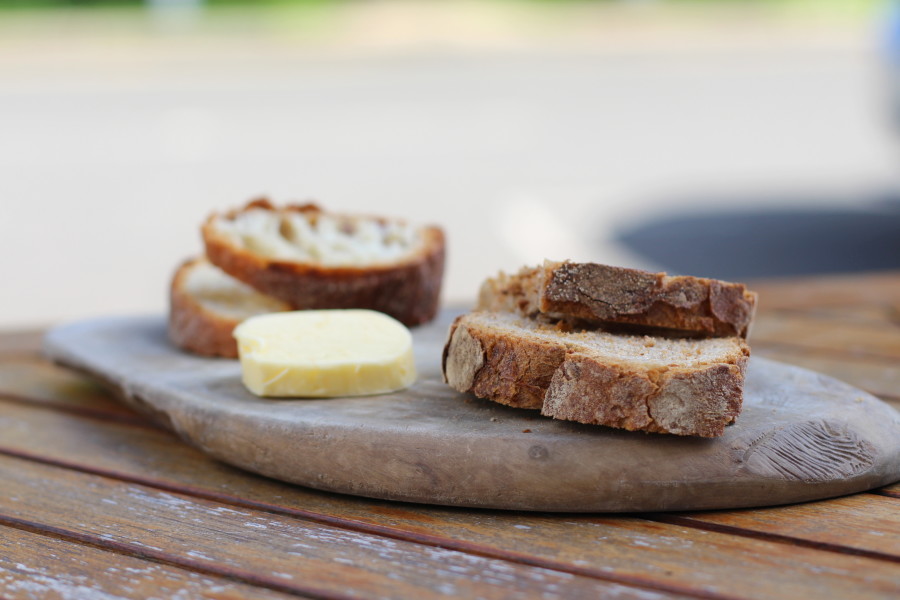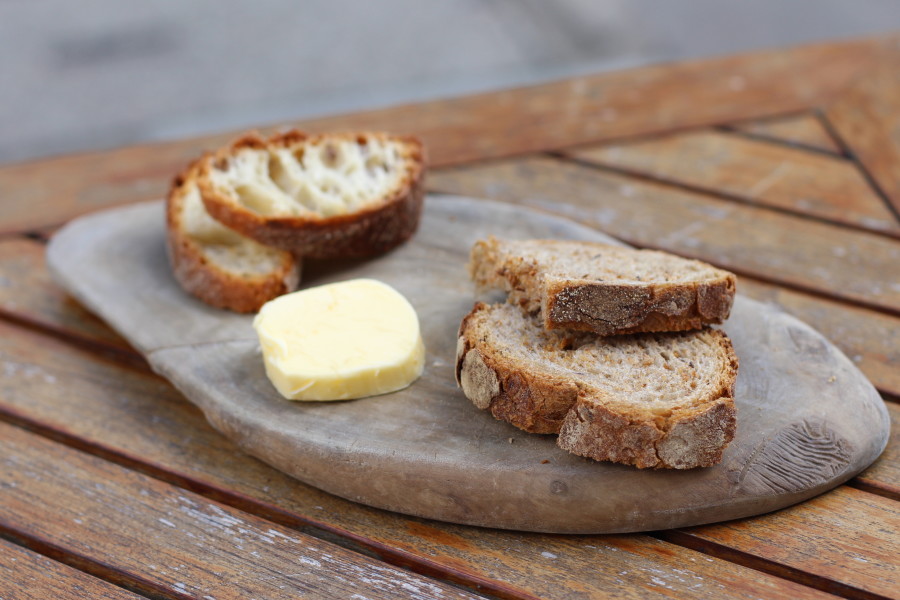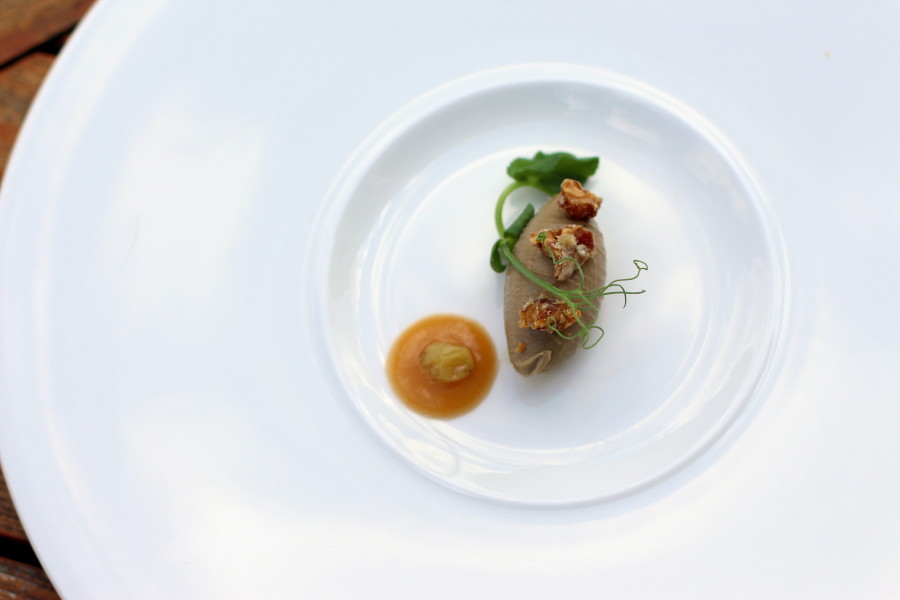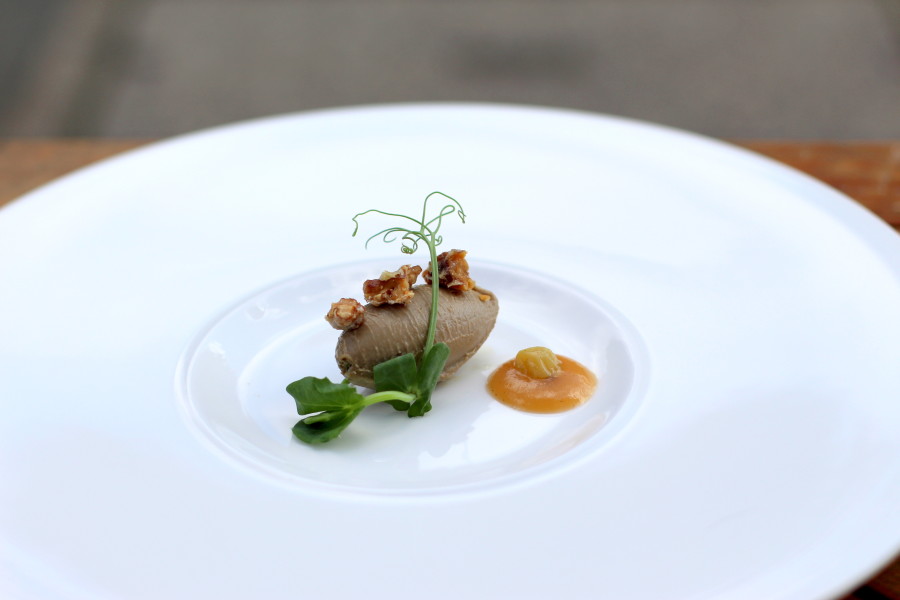 Lunch starts with some bread and butter of reasonable quality and an amuse bouche of duck liver parfait with apricot reduction. The quenelle of duck is deeply gamey and spreads smoothly across the bread, and the sweet jam is a rousing accompaniment.
Isle of Wight tomatoes are served next, lightly cooked and paired with a Jersey milk curd which acts to soften the acidity, and a 'crumble' of black olive. I don't usually like tomatoes this raw, but the processing of flavours and resulting development of the dish as a whole is enduringly palatable.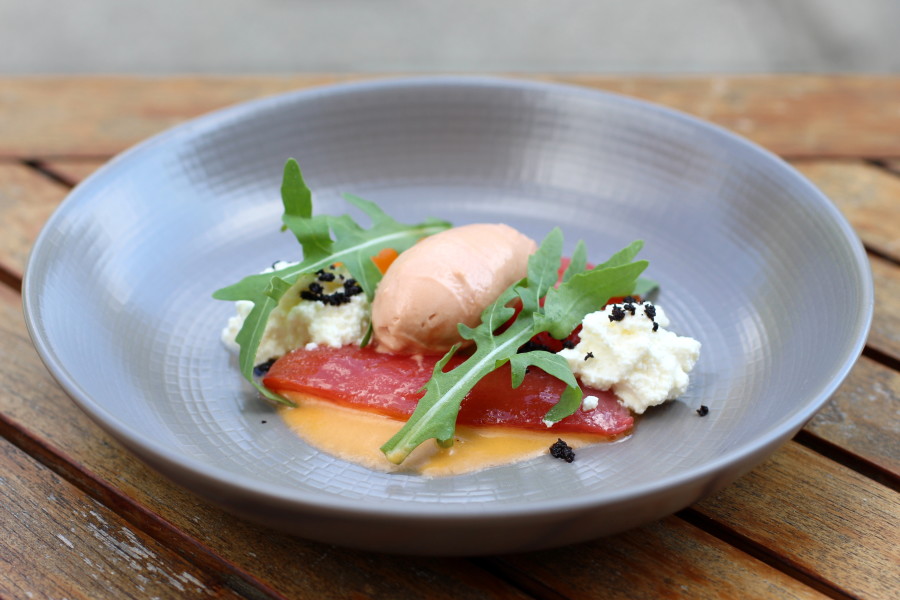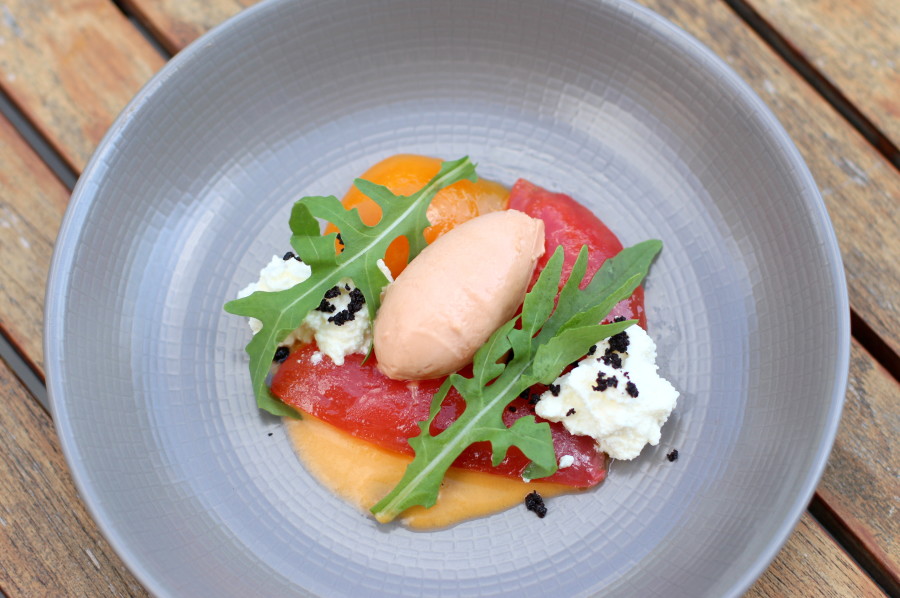 Confit salmon is slick with the residues of its marinade and cooked just until the bright pink of its raw state has dimmed to a fainter blush, and the layers of its flesh have become just slightly opalescent. It's a good plate of food, and more refined than I would have expected from a neighbourhood restaurant in this residential pocket of London.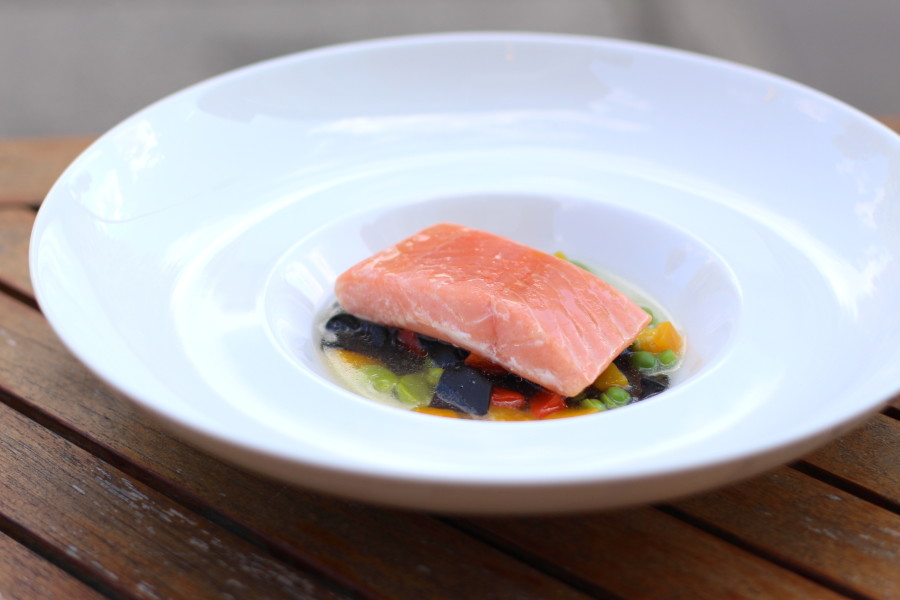 Chargrilled bavette of steak next with a tab of caramelised chervil root and all of its sticky, starchy, carby glory. The meat is topped with onion rings and watercress, and the dish as a whole is reasonably well done. You can really tell the textural difference in this cut of meat however, which is chewier and more sinewy than a more premium cut. Nevertheless, still a good dish.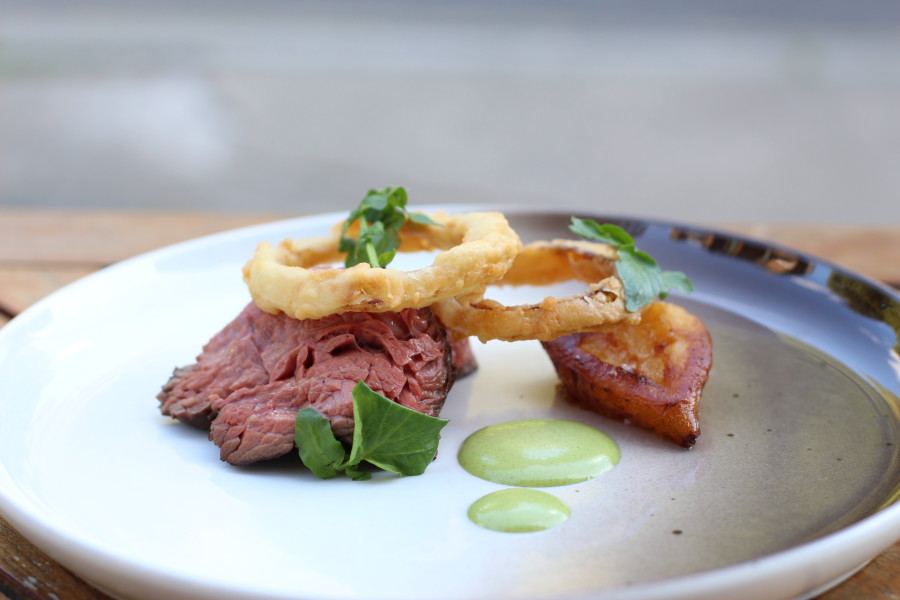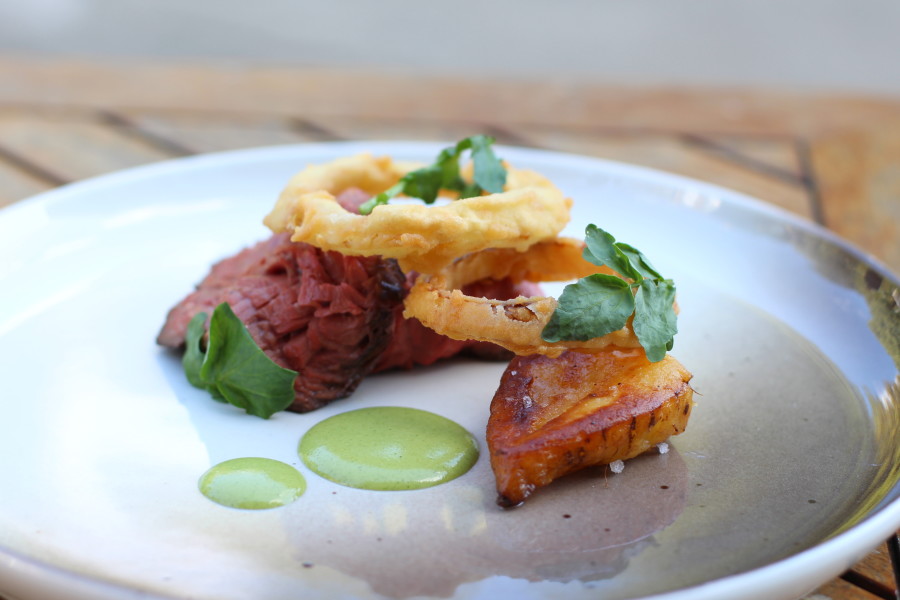 The pre-dessert is a miniature teaser of blackberries with jelly, compressed greengage and juniper ice cream. It has palate cleansing properties, and is a good intermediary between the smokiness of the previous meat course and the final course – a condensed cream horn.
The spiral of puff pastry is speckled with granulated sugar and piped full of cream, and with it is an autumnal apple compote and apple vinegar ice cream. The classic combination of stewed and spiced apple with pastry works well here in this more modern form, and the apple vinegar sharpens up the flavour profile nicely.
Overall the 5 course tasting menu at Charlottes Place represents good value for money, and introduces to the area a level of cooking that is not seen as often in the locality as it might like. I'd definitely return.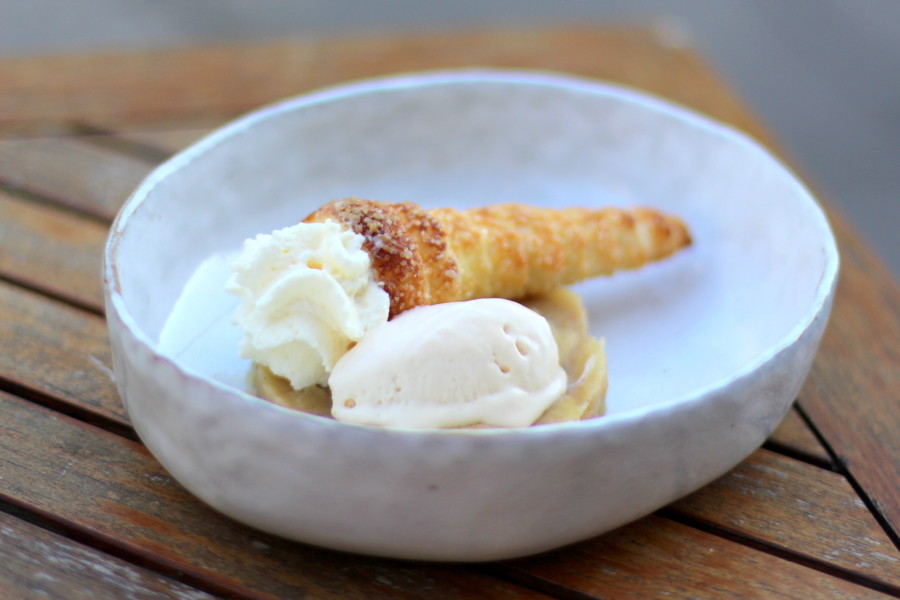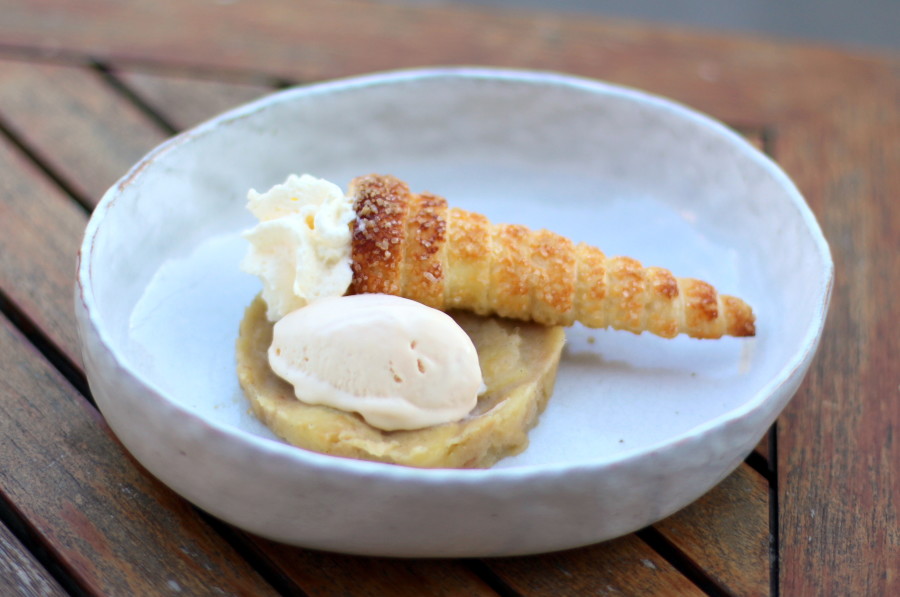 Tube: Ealing Common
Address: 16 St Matthew's Road, Ealing, W5 3JT
Tel: 020 8567 7541
Website
I was invited to review