Charlottes W5 restaurant review – modern dining in Ealing
Charlottes W5 is the newest restaurant from the West London based Charlottes Group, and this December sees them revive their guest chef menus. Today we're here to try out a 6 course pop up dinner featuring Anna Haugh, the former executive chef at Bob Bob Ricard.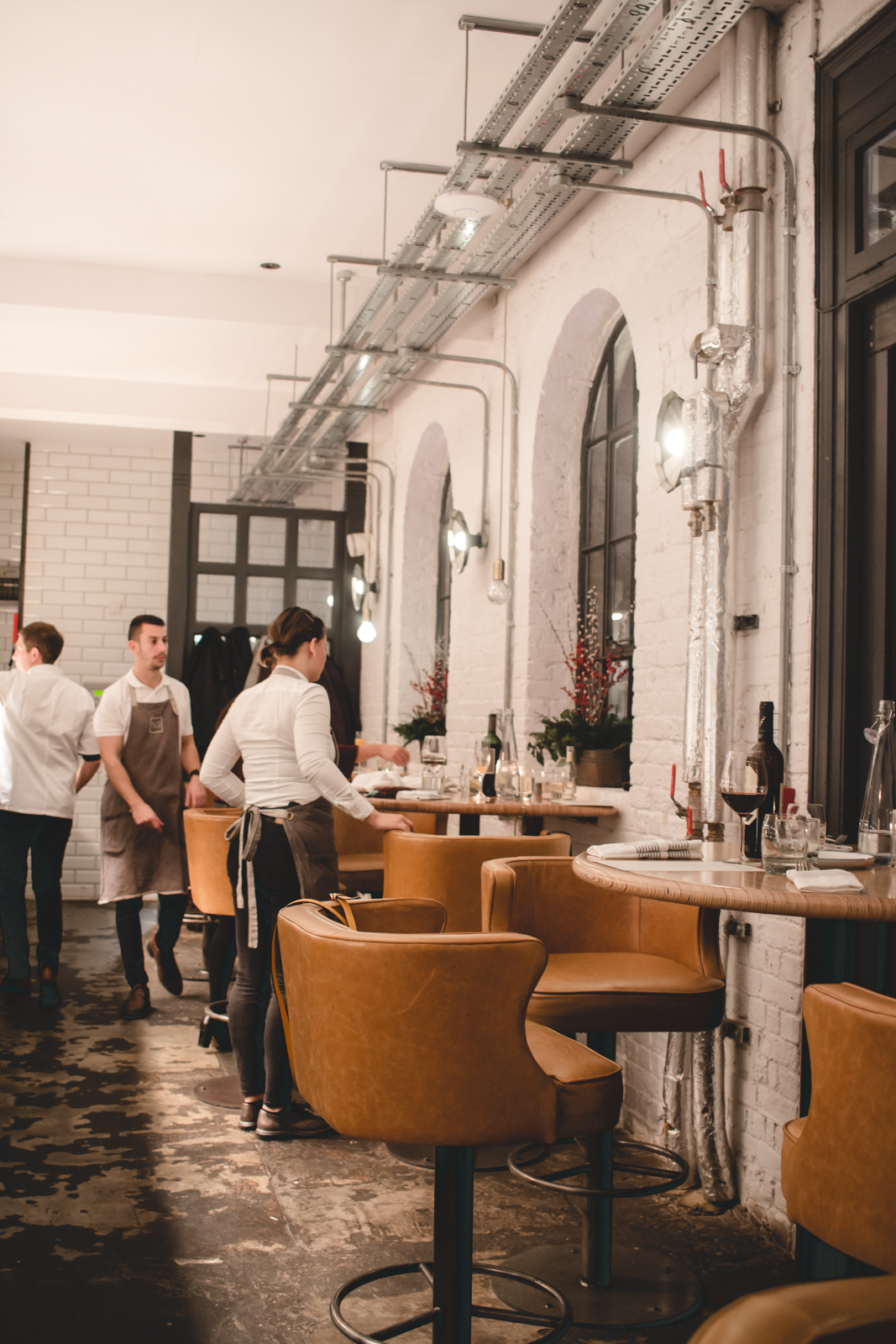 The dinner takes the form of a supper club, and we arrive at Charlottes W5 and sit with other diners. The atmosphere is convivial, and the open kitchen invites conversation and chef-watching.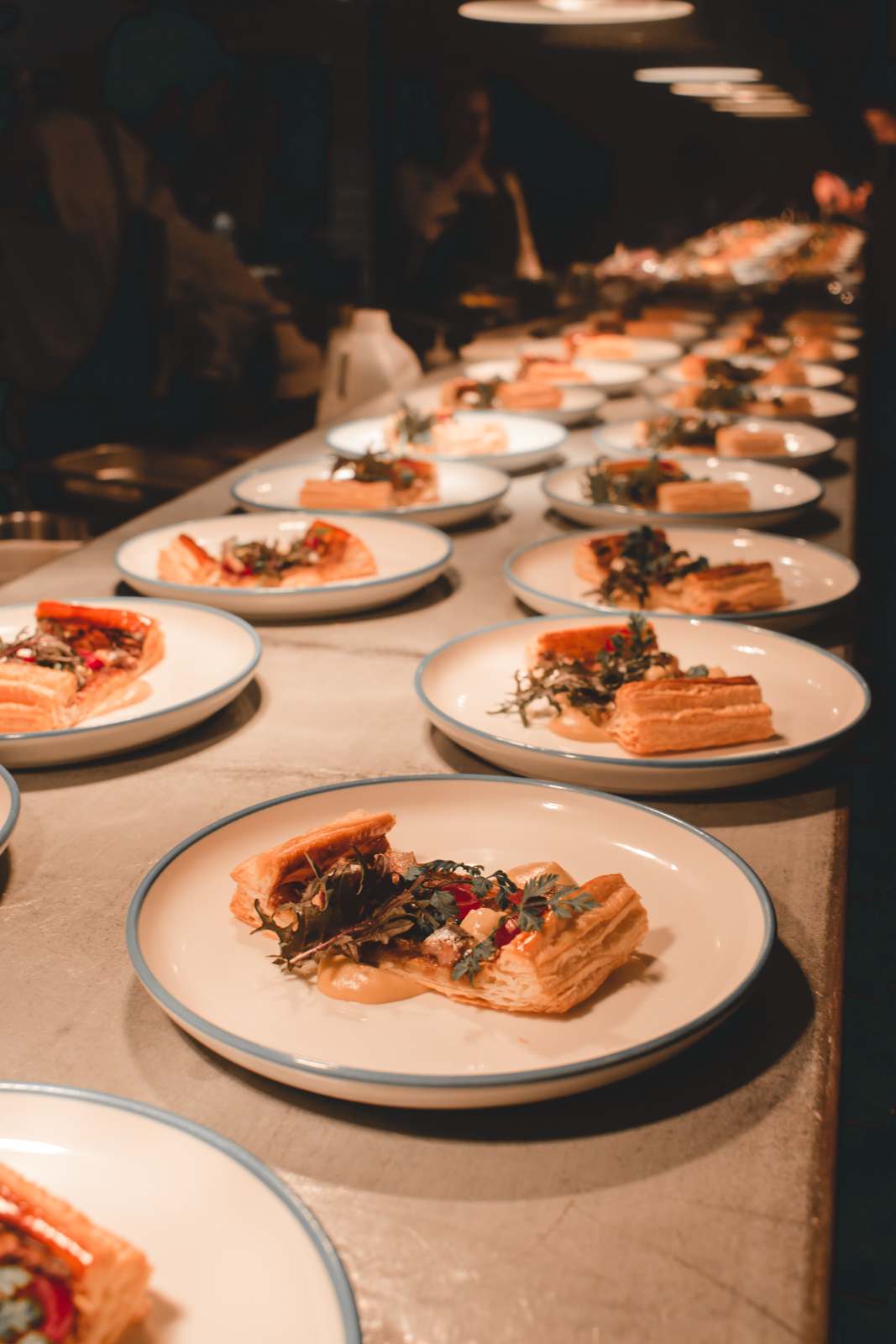 I love the Charlottes Group restaurants for their delicious food and accessible menus. The fact that they're in my neighbourhood doesn't hurt either. Woo, Ealing!
The conversation rolls easily on, and soon the first course arrives. Trout mousse from the Burren Smokehouse finds itself on a plate, paired with a coolea cheese tart and plum chutney. I love the characteristically full flavour of the trout with the fruity accompaniments, and the pastry provides the perfect foil.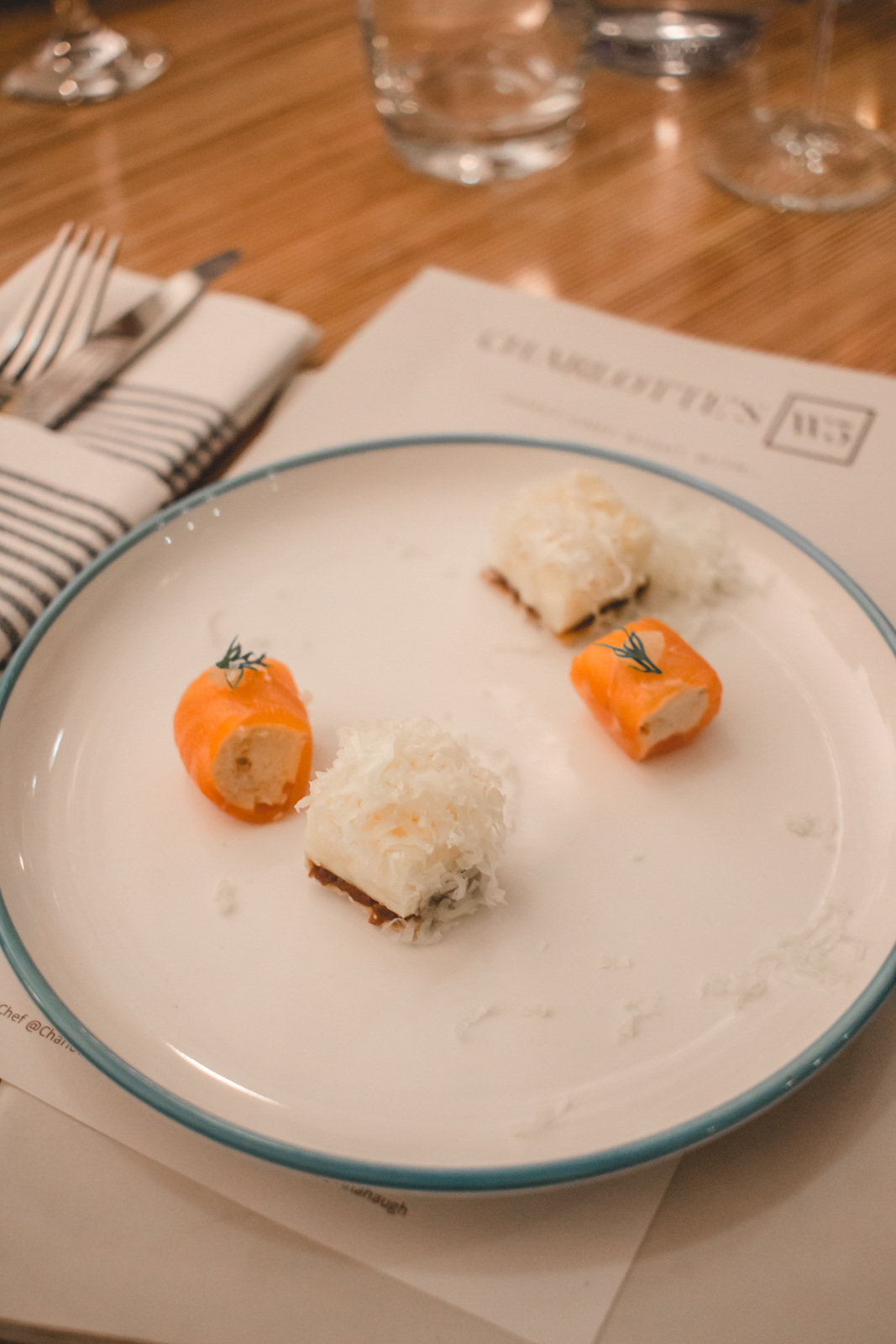 This is followed by a Pissaladière, a local specialty from Nice. The dough is often covered with caramelised onions, anchovies and black olives, and the one tonight doesnt disappoint.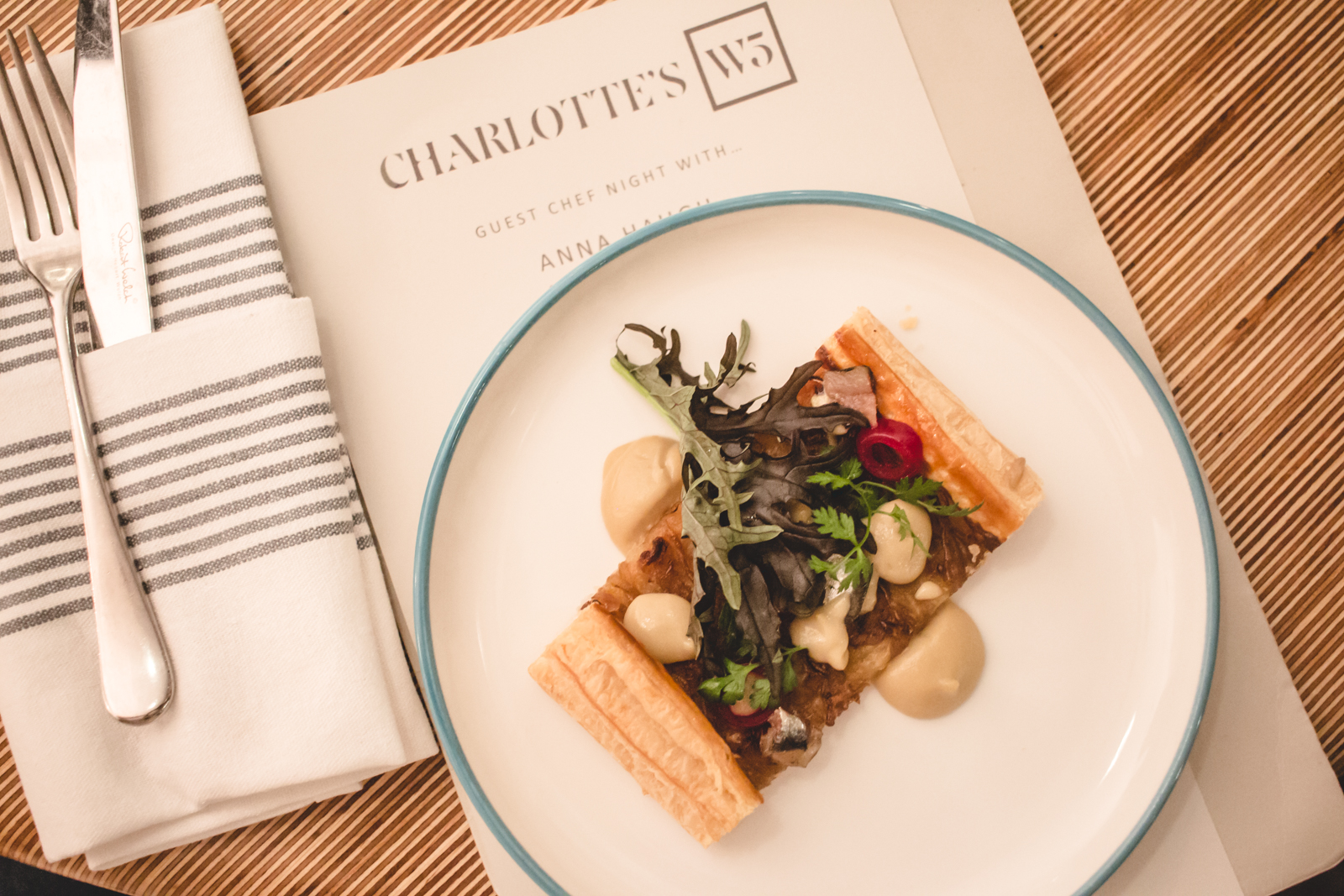 Next up is the fish course, a single perfectly formed fillet of halibut, painted black with squid ink. This is served with a straight-from-the-sea cockle sauce, that I wish Anna would bottle and sell. To me. Nom.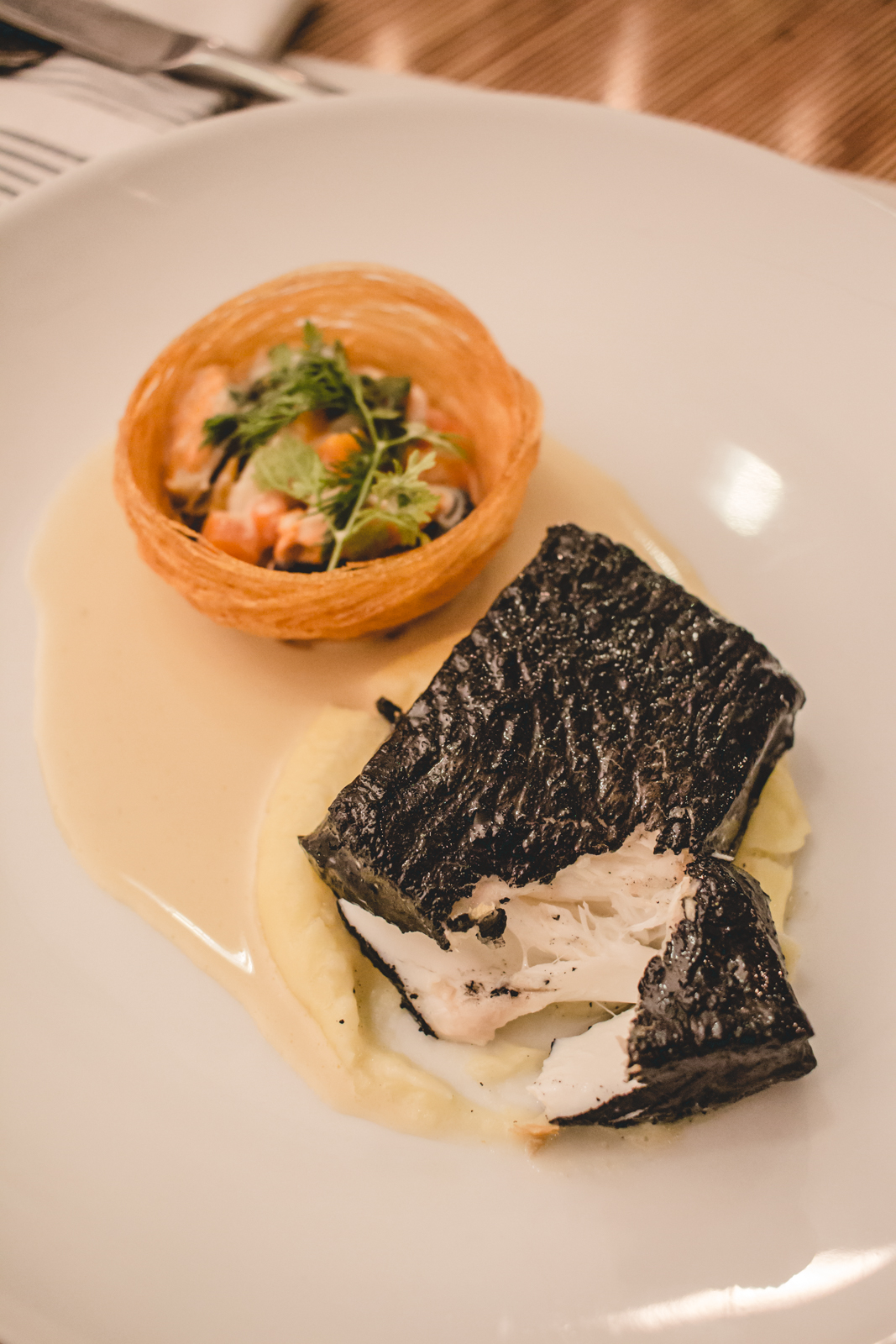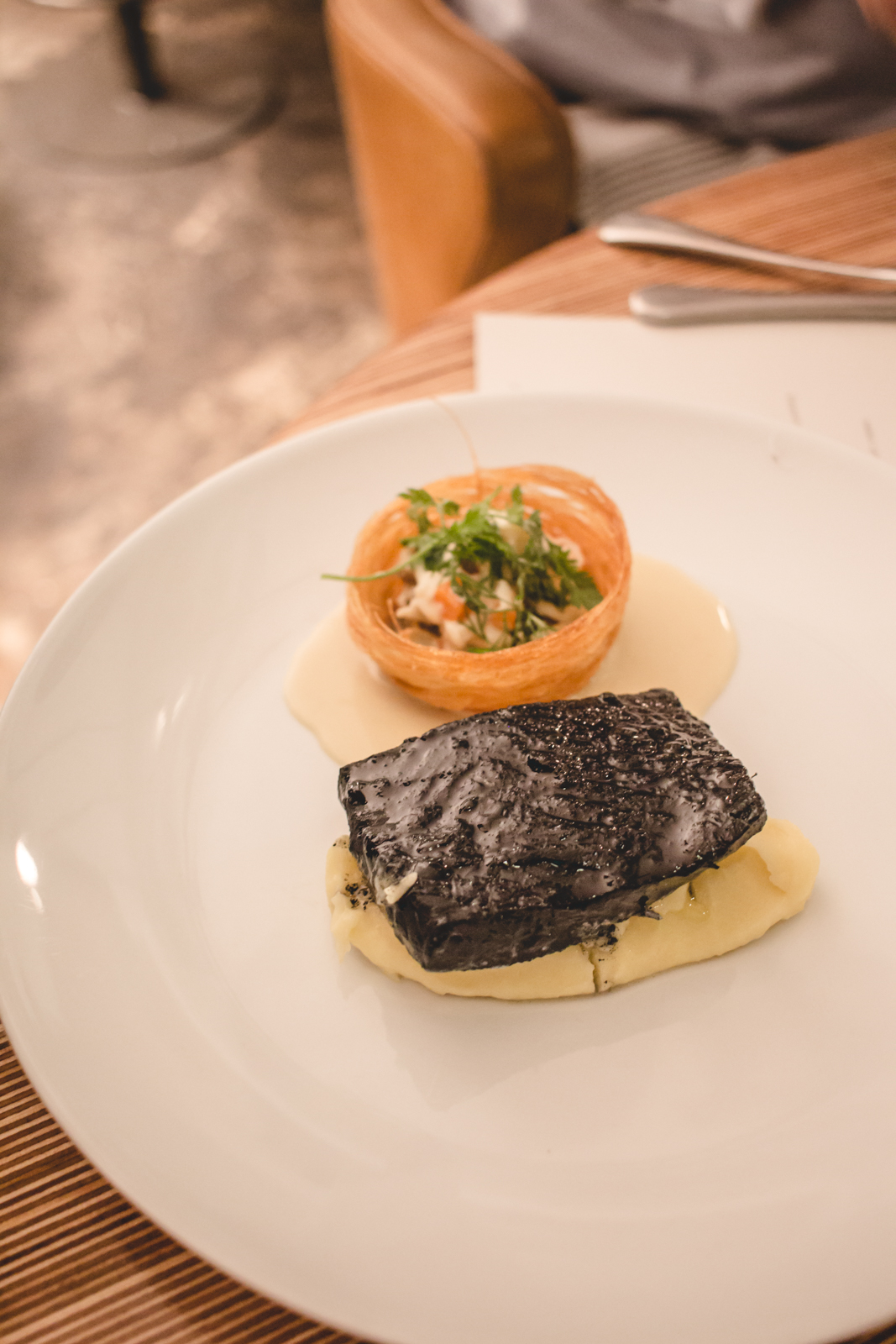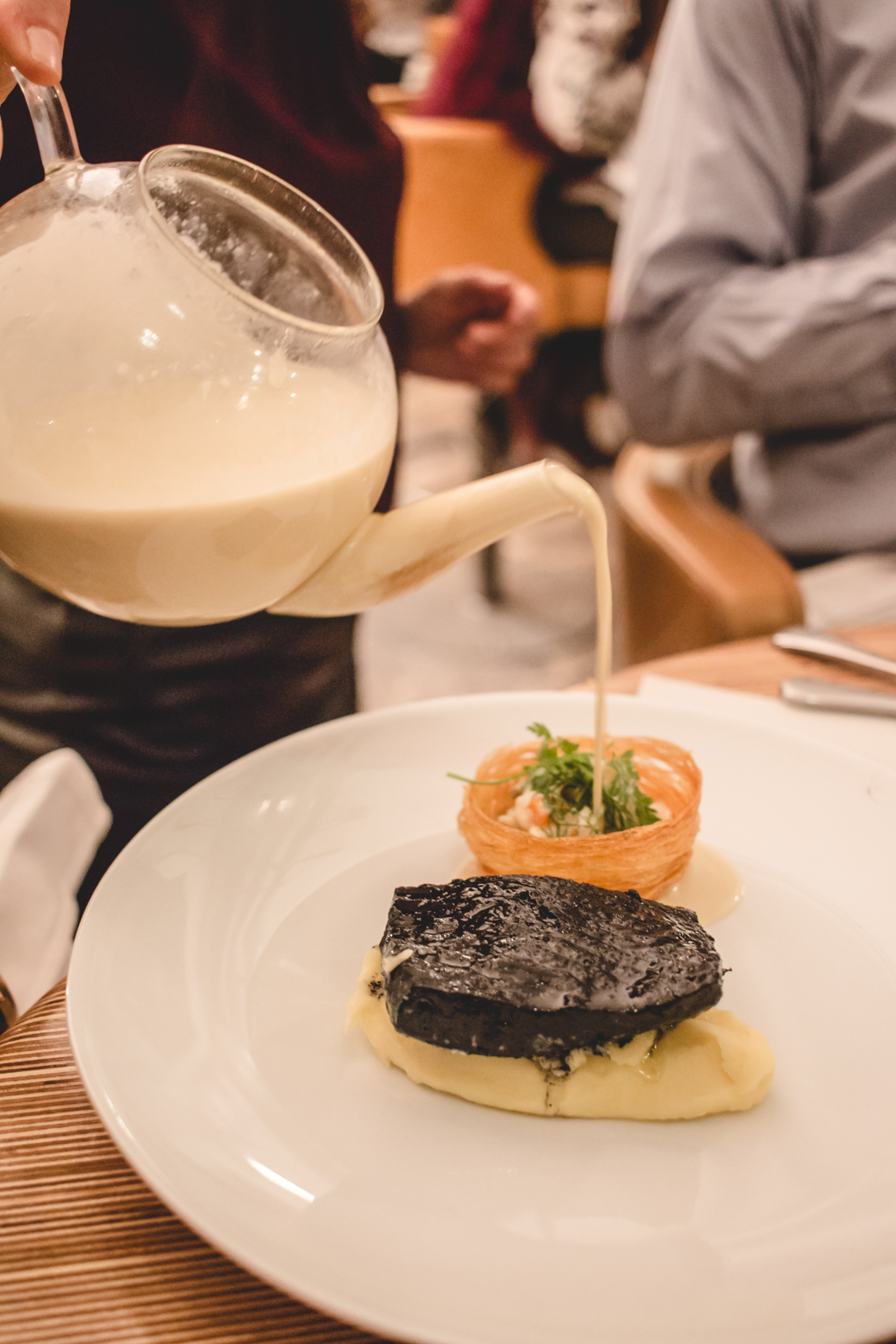 Anna, the chef behind all of this wondrous food, has ambitions to open up her own restaurant in London.
I loved my experience at Bob Bob Ricard when she was there, and now this second taste of her food is also just as good.
As much as I've enjoyed everything so far, my favourite course from her stunning menu is the Fallow deer. There's something so right about venison is winter, isn't there?
This haunch of deer is served with a caramelised swede puree and a homely pine nut and spinach pesto.
There has been a rather lot of food, but how could we stop without dessert..
The sweets come out all glistening and yellow – a passionfruit posset with a slick lemon balm and wheaty oatcake. This is followed swiftly with strong espressos, and squares of chocolate ganache. I love when a chef knows that you need chocolate to end a meal properly!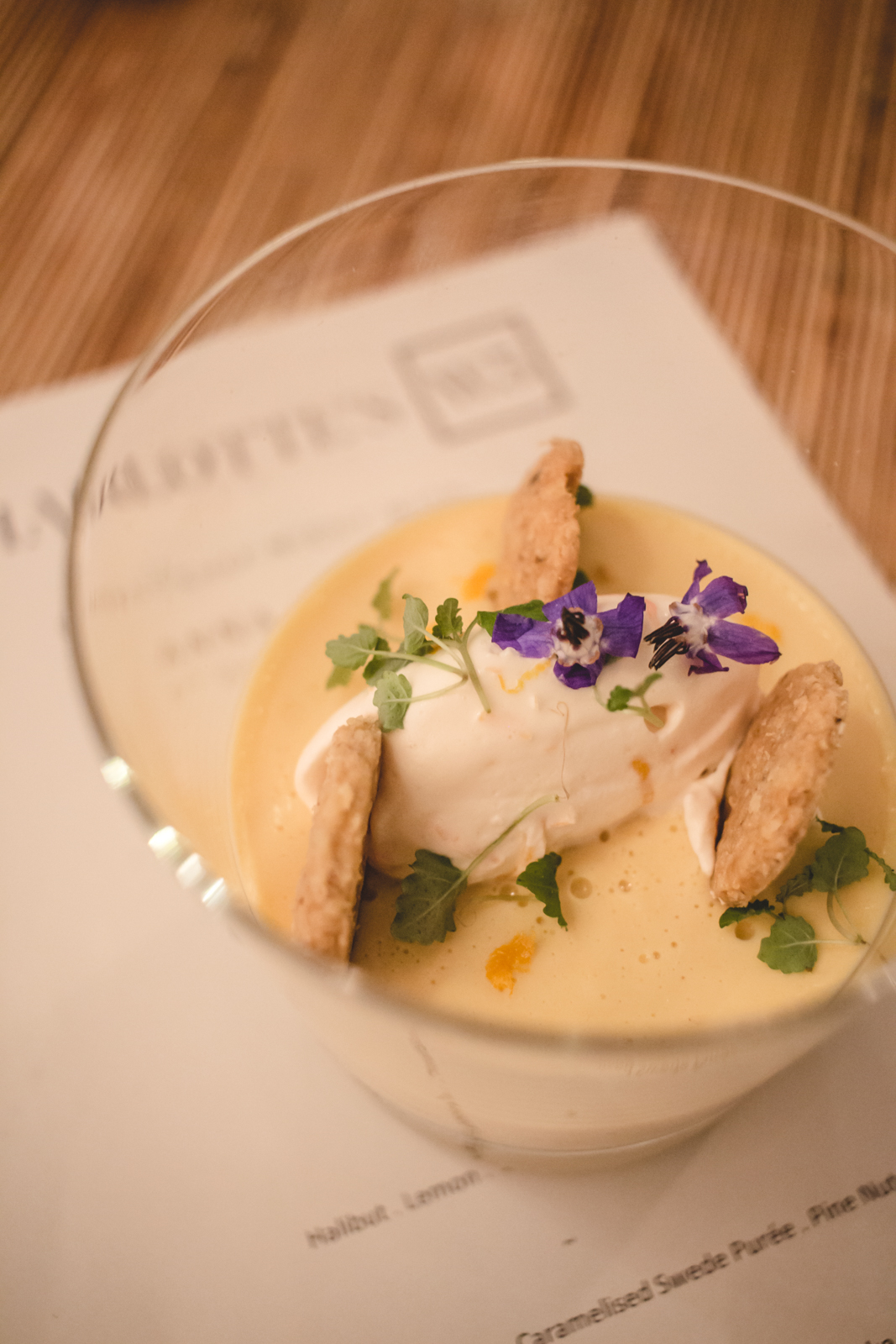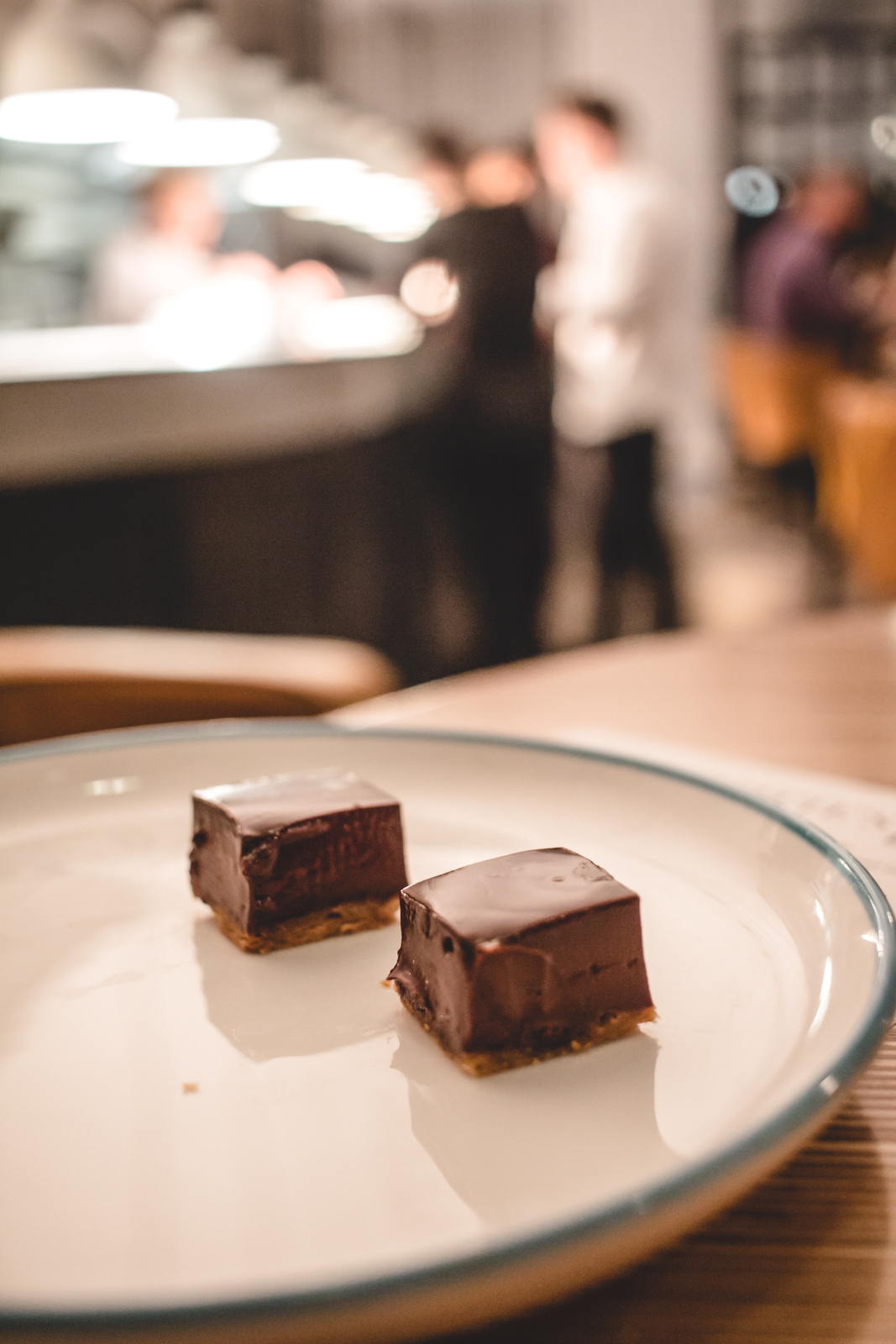 All in all it's been another wonderful evening at Charlottes W5, and I've really enjoyed exploring Anna Haugh's exclusive pop up dinner. Fingers crossed she opens up her new place very soon!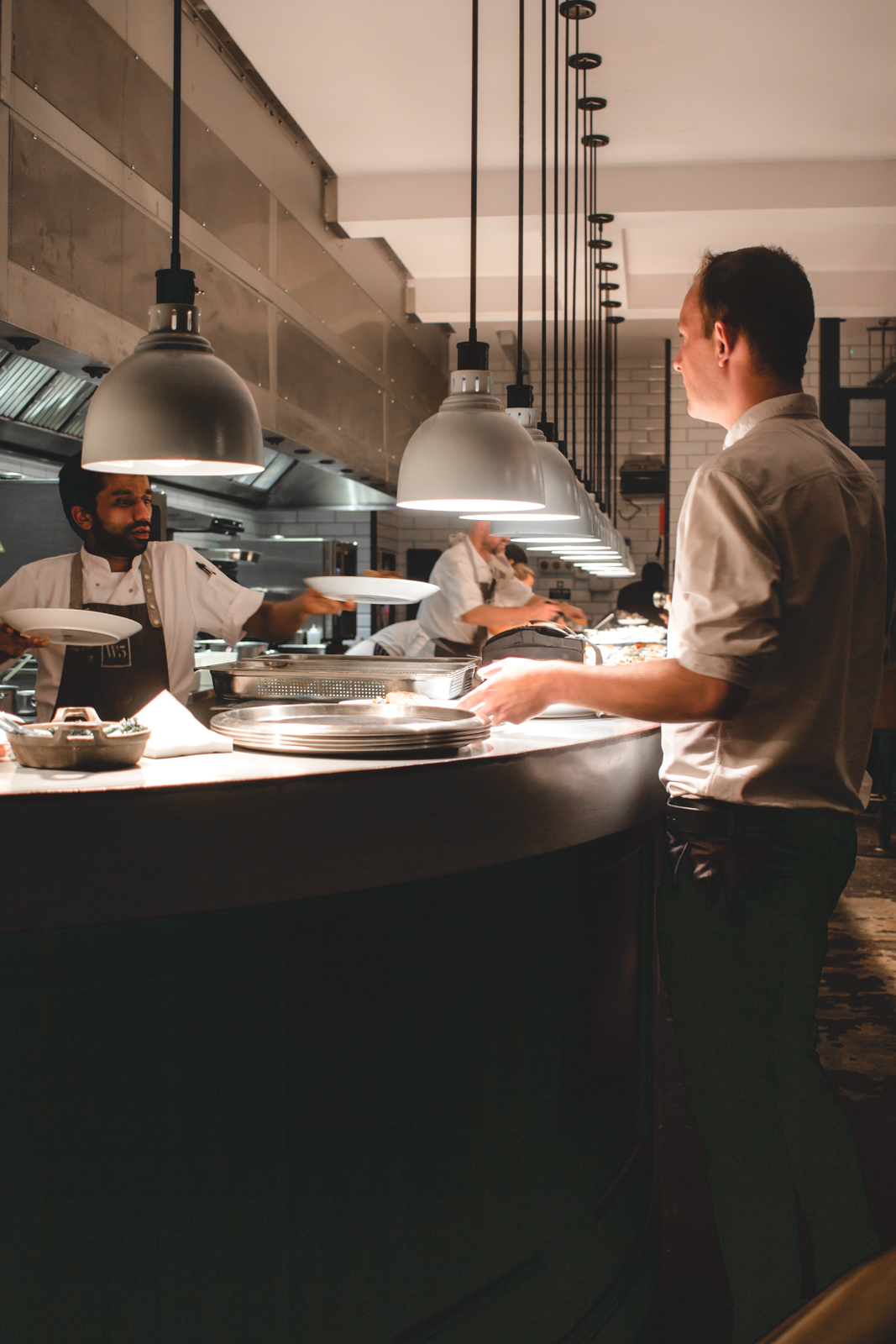 Thanks to Charlottes W5 for having us in. The meal was complimentary, but all views are our own and as ever we aim to provide useful and honest feedback.