Chocola-TEA at Hyatt Regency – The Churchill
Calling chocoholics far and wide; there's a brand new afternoon tea in London, and it celebrates all things cocoa! In partnership with Green & Black's, this new Chocola-TEA will be served at The Montagu restaurant at Hyatt Regency London – The Churchill.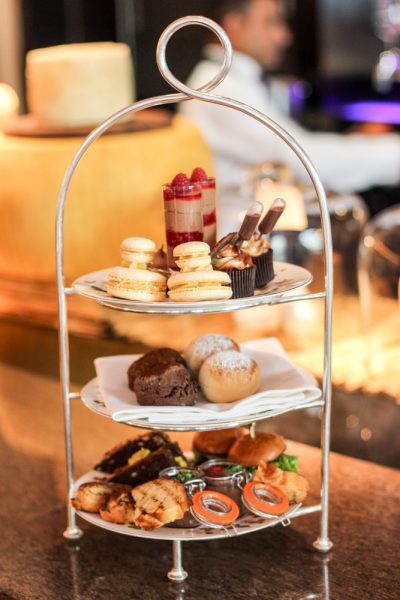 The venue for this all-out chocolate affair is just right, being inspired by the hotel's namesake, Sir Winston Churchill, and his favourite dessert. The new cocoa-imbued tea is also a celebration of the 25th anniversary of the iconic British brand, Green & Black's.
In a first for London and for afternoon teas, every element of the Chocola-TEA champions the humble cocoa bean.
It's also one of the most voluptuous teas that I've had in a long while. After experiencing it, I'm both glad and surprised that whilst every element incorporates chocolate, the tea is still wonderfully refreshing.
Without further ado, a bit about the Chocola-TEA afternoon tea…
The savoury tier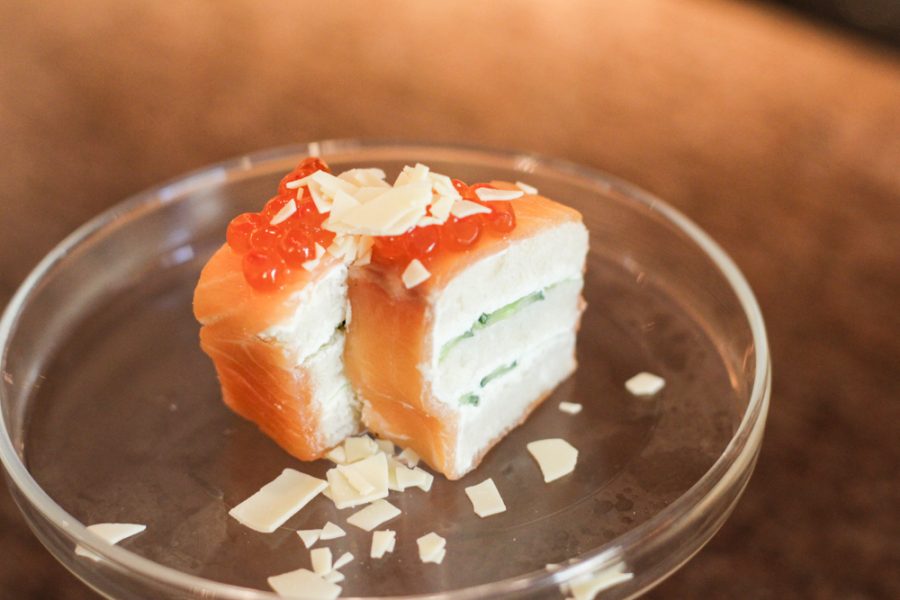 We start the afternoon tea in a literal cloud, as the lid of a glass-cloche is lifted to reveal the first of the savouries.
As the fragrant vapour clears, we see the smoked salmon sushi sandwich, rolled just like sushi and garnished with Green & Black's white chocolate flakes.
I love the re-imagination of a classic afternoon tea contender, the salmon and cream cheese sandwich. Incredibly, the white chocolate works a wonder with it too.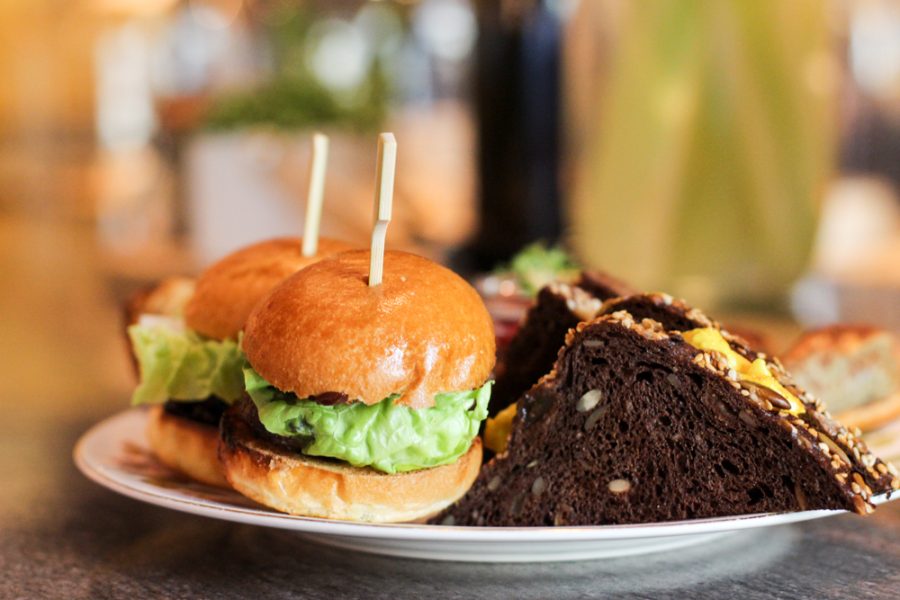 Next up we dip into the savoury tier proper, filled with all manner of goodies.
There are beef sliders with chilli-chocolate infused bbq sauce, a pate of milk-chocolate braised venison with raspberries, an aubergine mousse éclair dusted with cocoa powder and coronoation chicken sandwiched between homemade Green & Black's chocolate bread.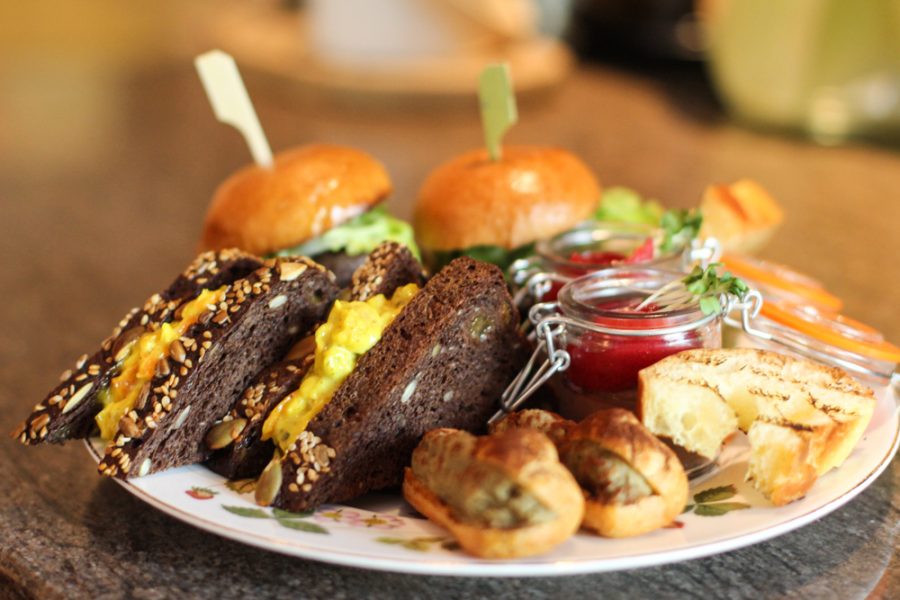 Scones & tea
Next up we move on to the scones; four of them swaddled in thick linen and just waiting to be prised open.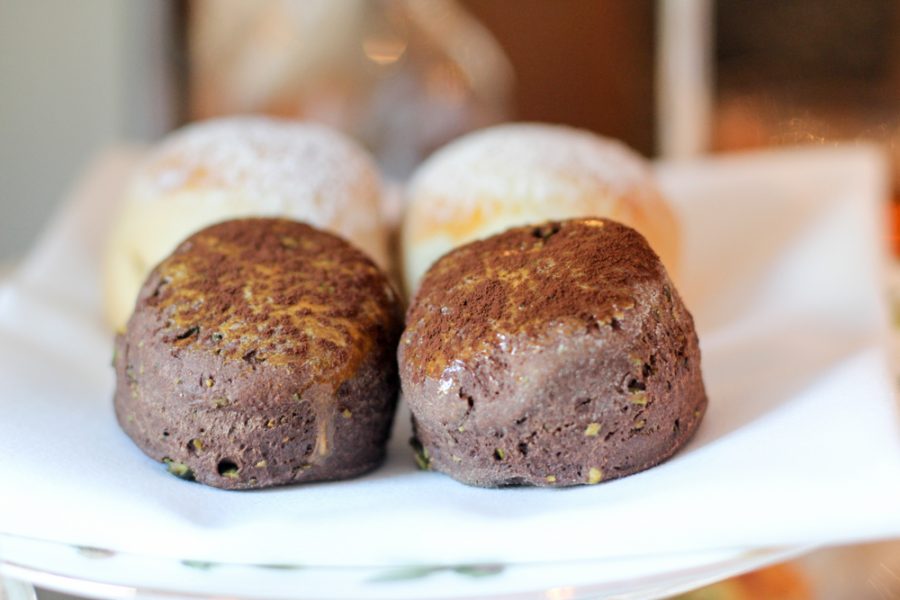 We love the chocolate and pistachio scone, and more so when we spread it with chocolate curd. Nom.
To wash these down is a pot of Maya Gold Cocoa Nib Tea, which is a delicious infusion of cocoa nibs, cinnamon and nutmeg.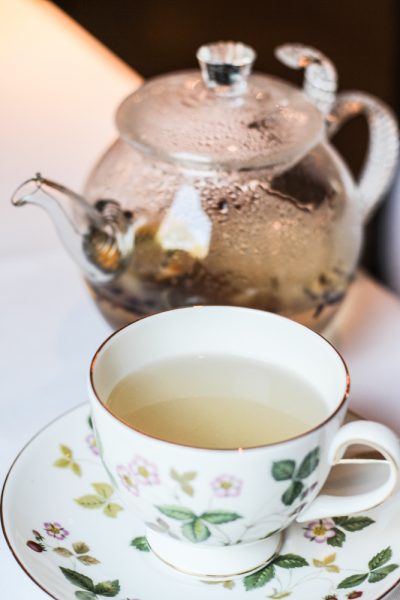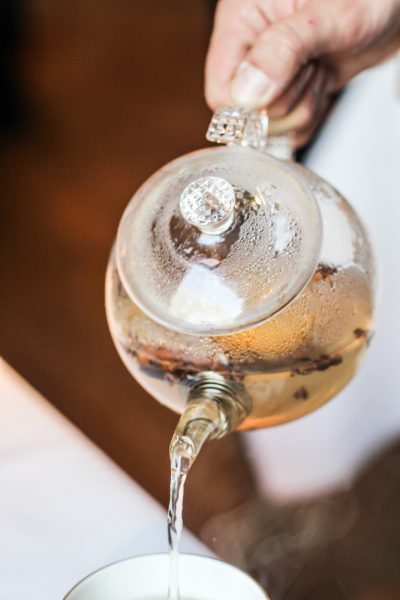 The sweet tier and final thoughts…
As the afternoon rolls deliciously on, we find ourselves at the sweet tier of our Chocola-TEA afternoon tea.
It starts with a palate cleansing lime sorbet in a ginger chocolate cone, which is both zippy and refreshing.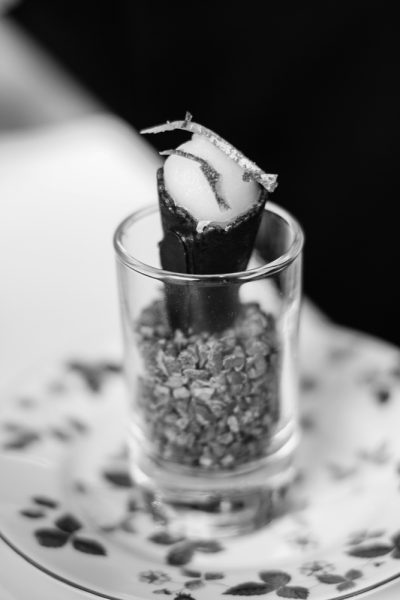 After a few licks, we make a start on dessert. There are passion fruit and white chocolate macarons, dark chocolate cupcakes with salted chocolate to garnish and raspberry and dark chocolate mousse layered with raspberries.
My personal favourite has to be the gold-tipped butterscotch and chocolate tea cake, which is utterly gorgeous.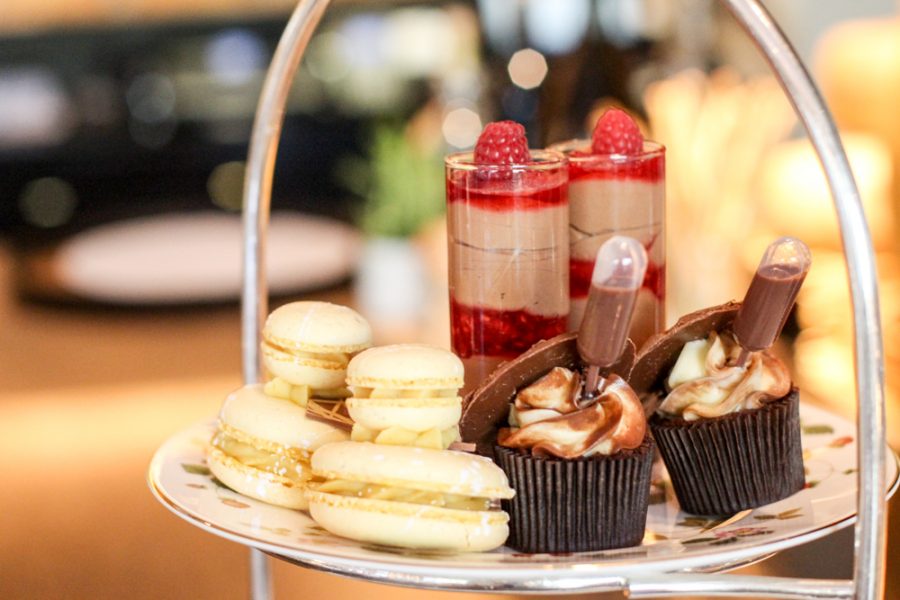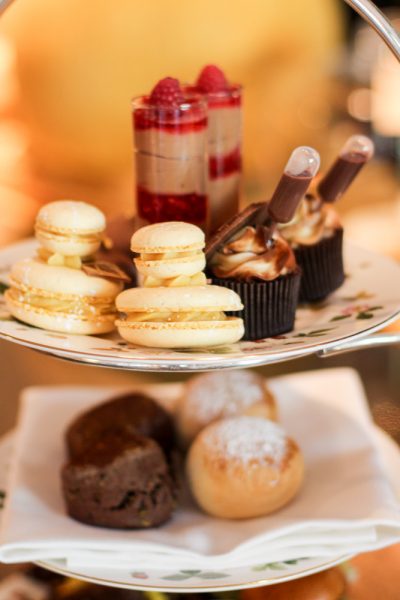 All in all it's been a fantastic tea experience, and I've loved every part.
If you'd like to try out the Green & Black's Chocola-TEA yourself then it will be available permanently at The Montagu from 14th April 2017, and is priced at £38 per person
Are you as much of a chocolaholic as we are? We'd love to know if we've inspired you to visit Hyatt Regency – The Churchill for Chocola-Tea, or if you've got any afternoon tea recommendations for us. Drop us a line or leave us a comment, we'd love to hear from you!
Tube: Marble Arch
Address: 30 Portman Square, London W1H 7BH
Tel: 020 7486 5800
Website
Thanks to Hyatt Regency – The Churchill for having us in. The meal was complimentary, but all views are our own and as ever we aim to provide useful and honest feedback.