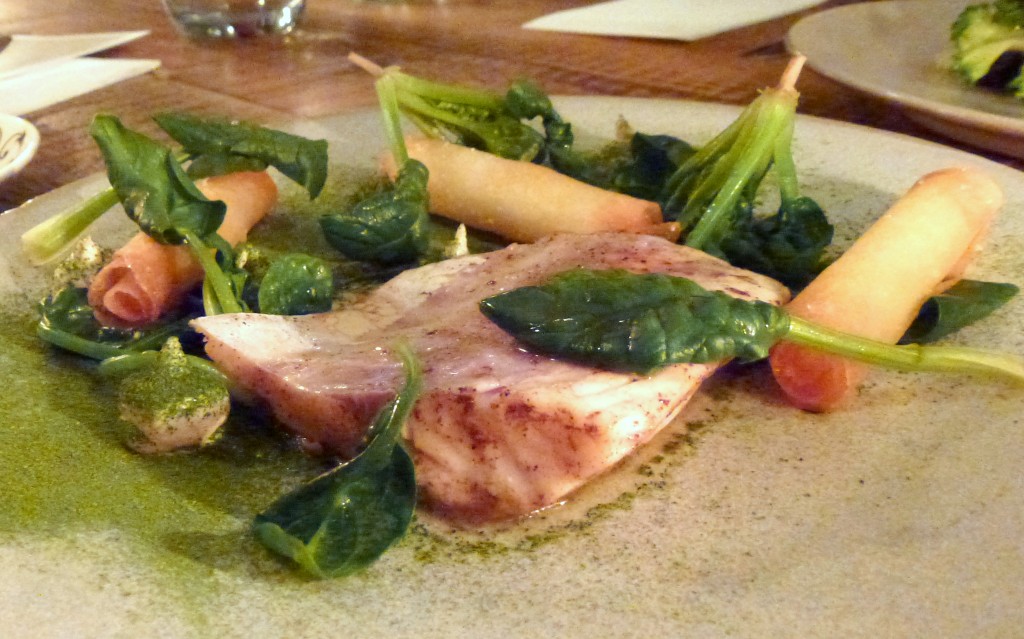 Modern European in Shoreditch
5/10
The Clove Club has fast become hot property in the restaurant world. Although a set menu is imposed in the main dining room, an a la carte is available in the bar which offers many of the same dishes without the restriction. The freedom of choice is a nice surprise, and the evening starts amiably enough with an order of cod chitterlings (intestines). An effervescent waiter describes them so favourably that to spurn his advice would be an injustice. The chitterlings are nothing that you would expect from a fish; instead they have a padded, rich texture similar to that of sweetbreads. Seeming like a thing that is best eaten with some fava beans and a nice chianti, the chitterlings are entirely delectable.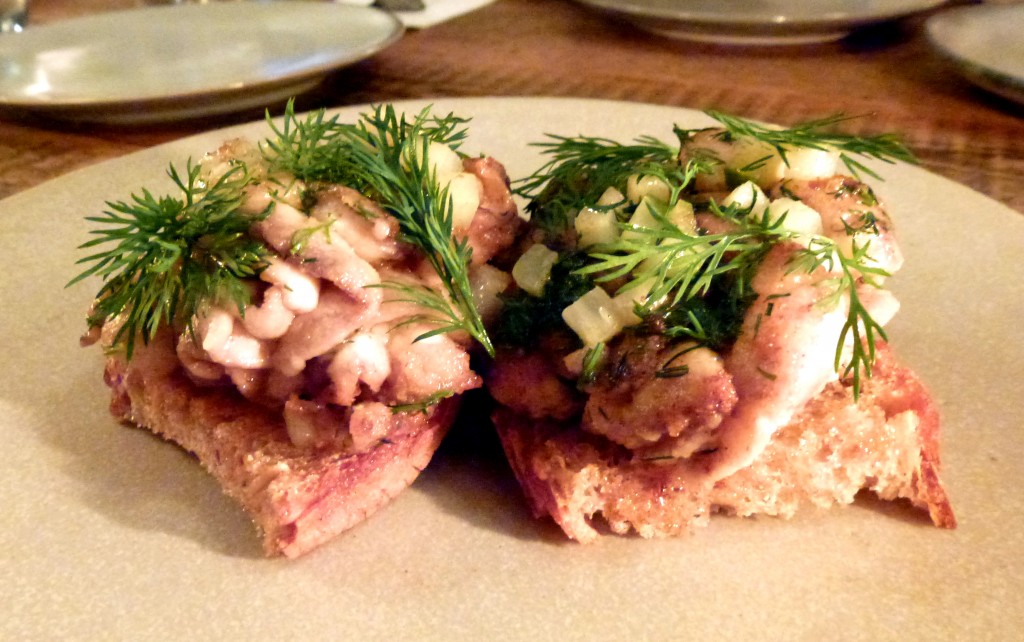 Surprisingly, the flesh of a fish can be less appealing to eat than its guts. Mackerel tartare is served with its uncooked skin still firmly attached. This intentional ick-factor prompts a hesitancy not usually encountered with food. As this is The Clove Club however, I resolve to give it a go, sure in the belief that it must be a thing of hidden genius.
Alas, it is not. If bleaching were a method of cooking, this would be the result. The fish is almost chemically sanitized. Perhaps in an attempt to dispel its oppressive blandness, it is served with a radioactive rhubarb sauce which assaults the palate with a bitter wash. Neither the sliced turnip nor scattered oats can rescue this dish from certain failure.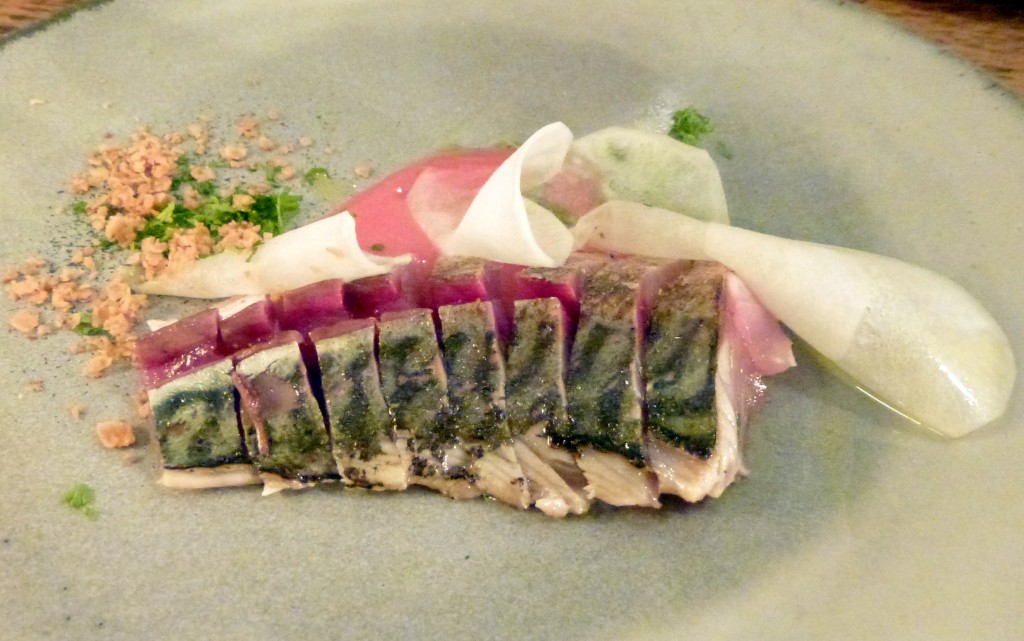 Mercifully, the same is not true for fillet of seabass which is nuanced with a full host of flavour. The fish is poached in a toasty brown butter, and served with crisp curls of potato, spinach and smoked roe. Just as pleasant as this is the beef offering, which is both slow-cooked and comforting. A delicate cut of featherblade steak is paired with downy mushrooms, horseradish and artichoke purée.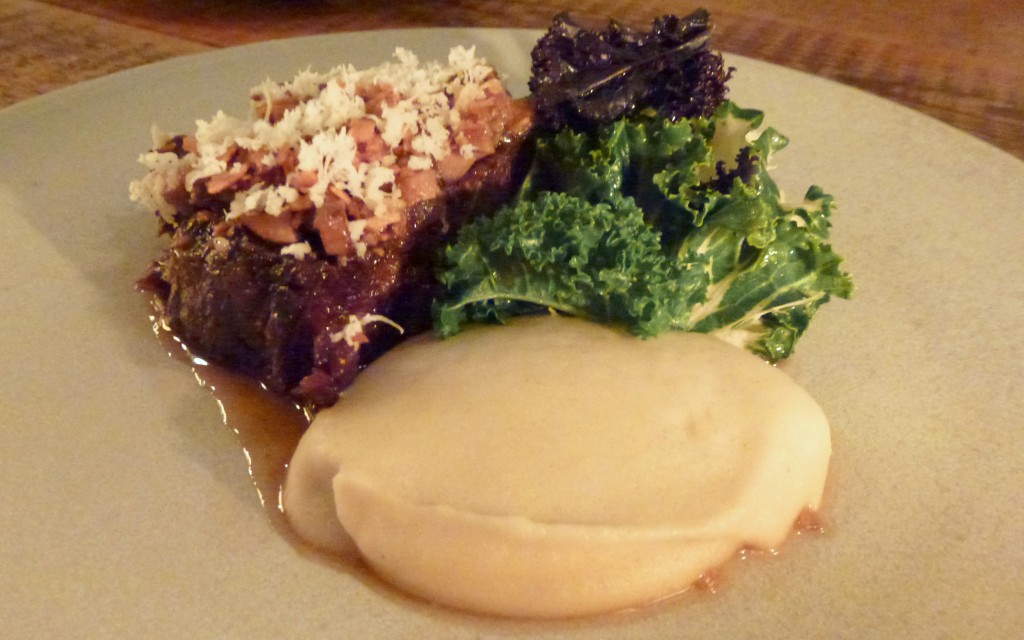 Desserts at The Clove Club are the poorest aspect of the evening. A buttermilk sorbet has a wet, rancid tang which not even a mother could love. It is doused in a puddle of olive oil which coats the mouth in the same after-taste. Misplaced thyme is scattered across its oily surface, and completes a pudding which is wholly unappetizing. Another dessert of malt ice cream with jelly is the kind of thing you might be compelled to eat as a midnight snack for lack of anything better. For The Clove Club to serve it to us as an actual plate of food is comical – but the joke is on us.
If the savoury aspects of The Clove Club can be described as contentious, then the desserts finally unify opinion. I couldn't advise anyone to part with money (£35 per person for the a la carte) for the experience which is too often a disappointment.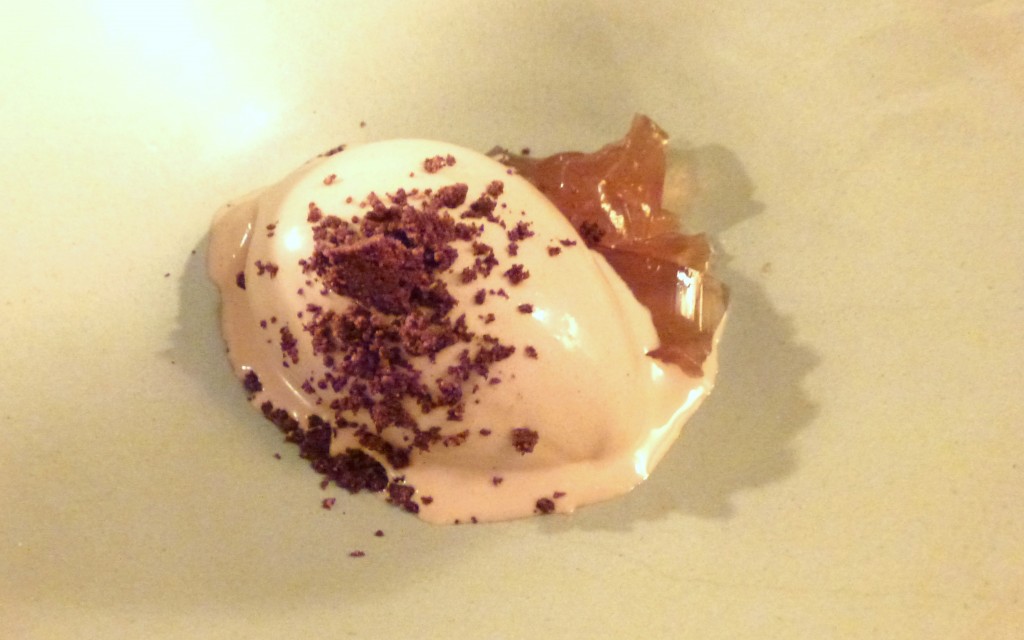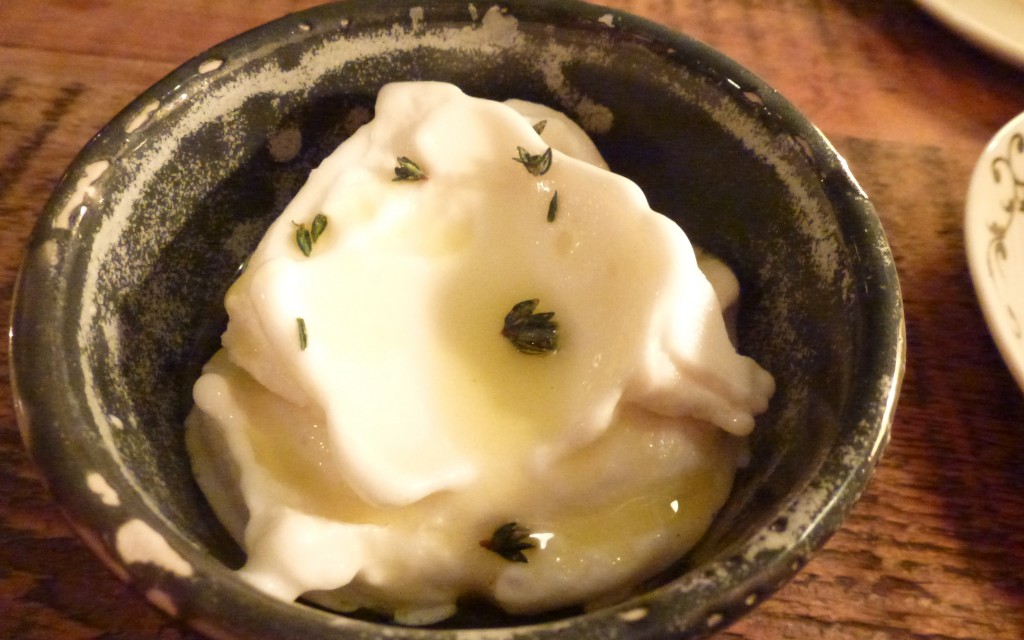 Tube: Old Street