Sloane Sqaure Bakery from a trio of ex-Fashionistas
Cocomaya is the sweet-shop collaboration between a trio of fashions biggest names including the former head of concept at Liberty, Joel Bernstein, Agent Provocateur co-founder Serena Rees, and accessories consultant Walid al Damirji. There are three branches of Cocomaya around the Hyde Park area and the newest is our venue today, located near Sloane Square.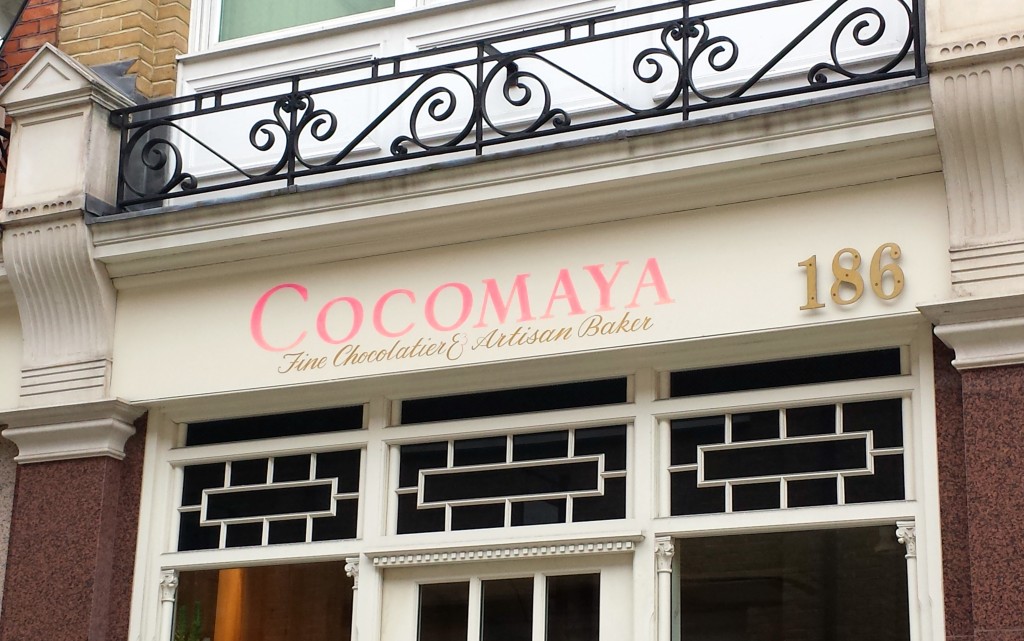 With seating for up to 16 people inside and a only a few tables outside, Cocomaya is a petite patisserie that makes up for size in the quality of its goods. The interior of the shop is shabby-chic, the crockery is dainty and there is a general air of eccentricity, from the dramatized displays of fake flowers and the use of tree stumps as display stands.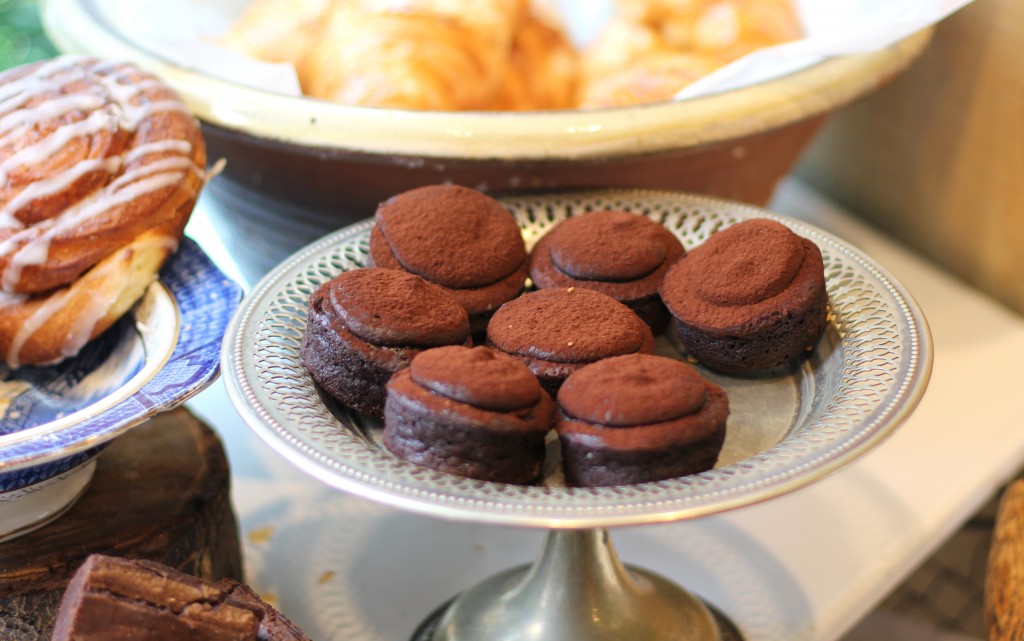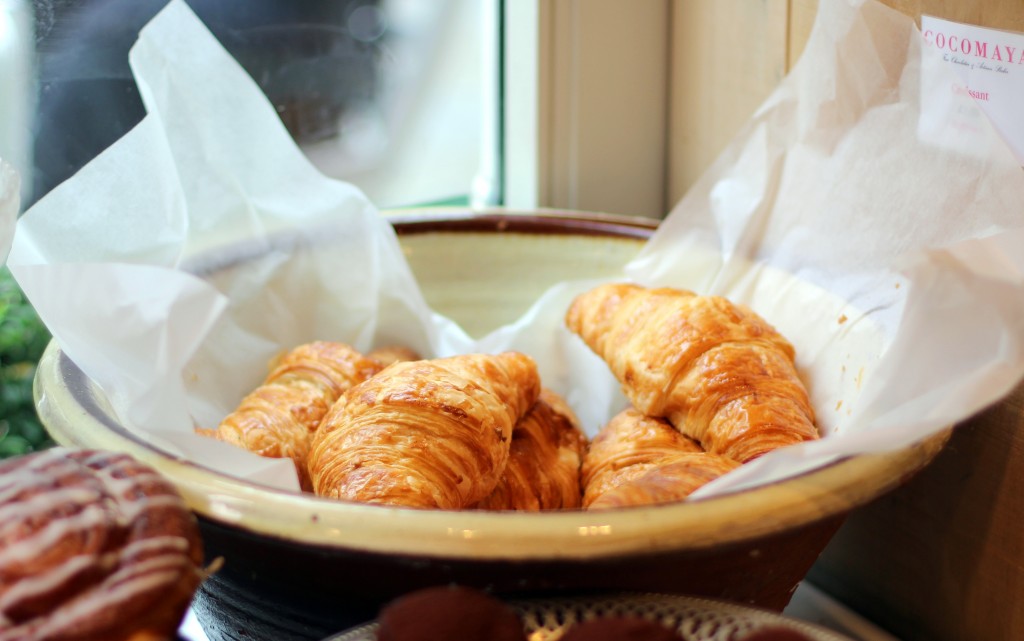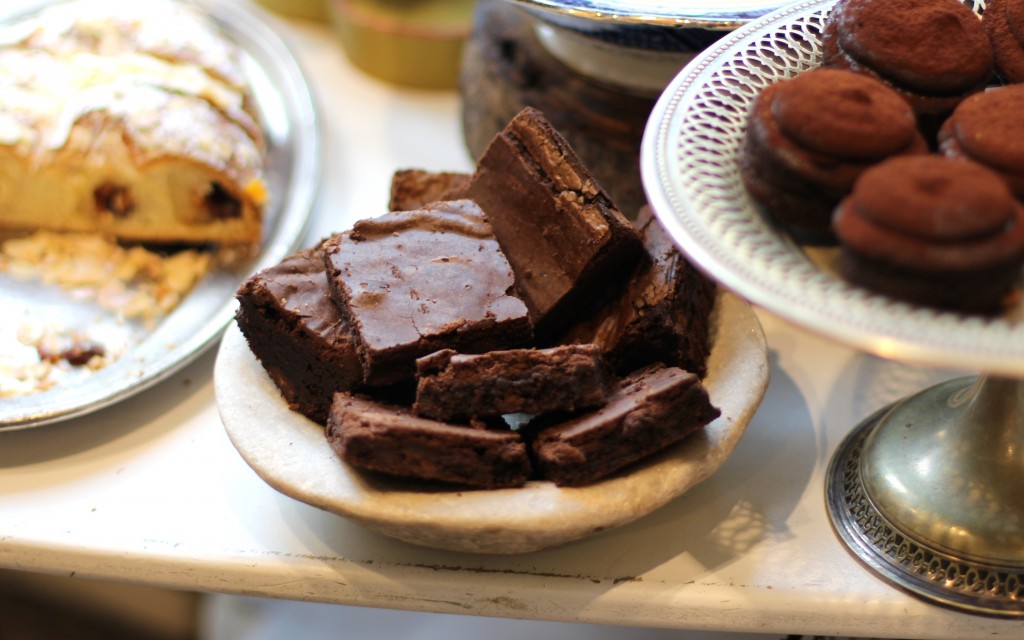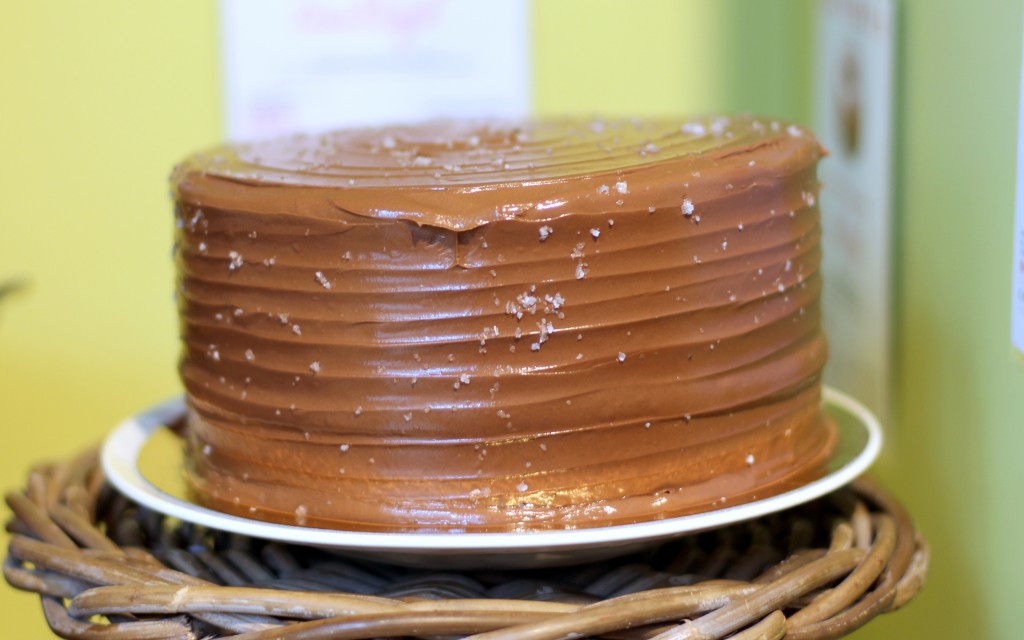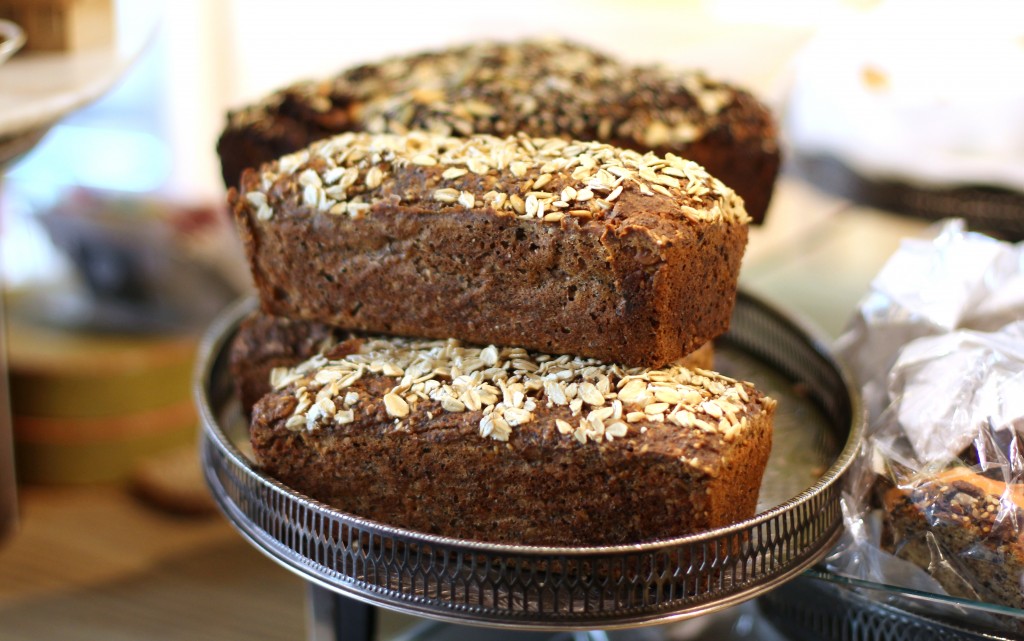 From the savoury menu, crunchy half-moons of boureki come filled with salty feta and black olives, whilst a slice of quiche is pleasingly overrun with Mediterranean vegetables.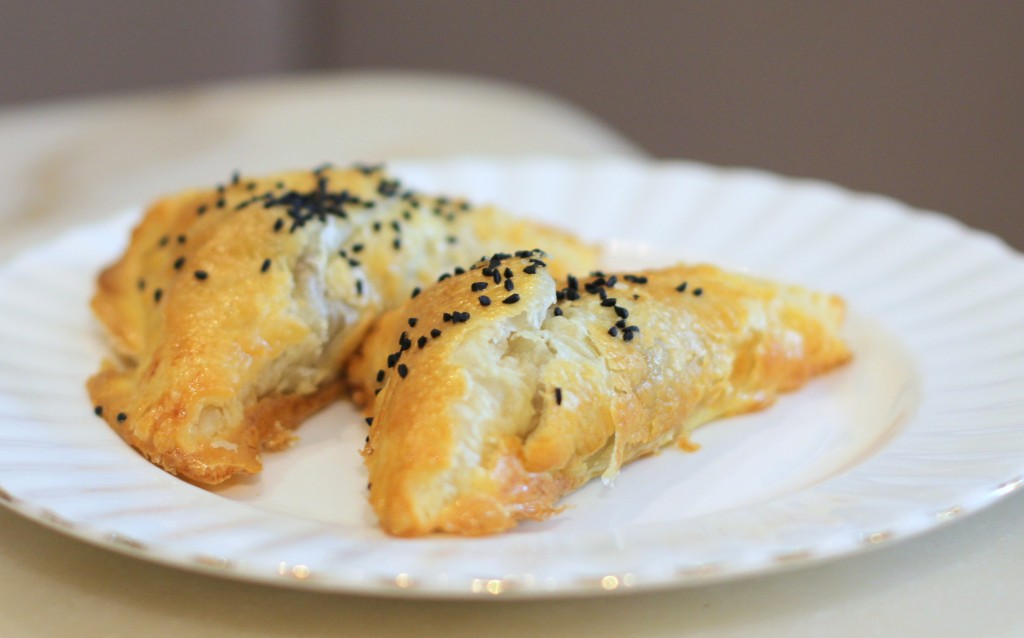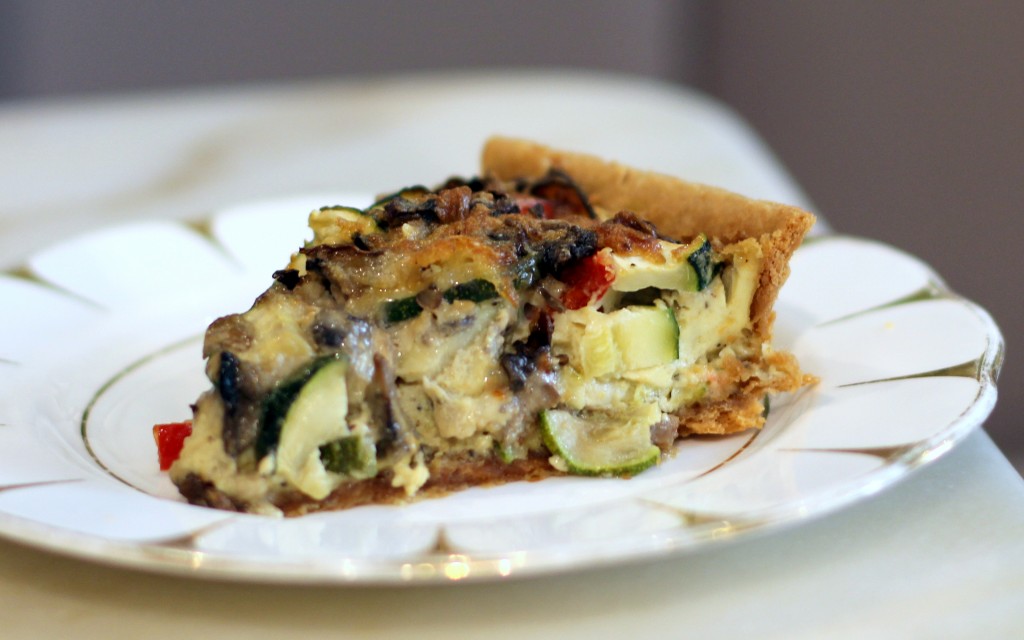 Raisin-dotted scones, fat as a babies fist, take to the homemade strawberry jam and clotted cream very well, and go down well with loose leaf camomile tea. Alternatively, try a decadent cup of Valhrona hot chocolate which will seamlessly transport you into the main focus of Cocomaya – desserts.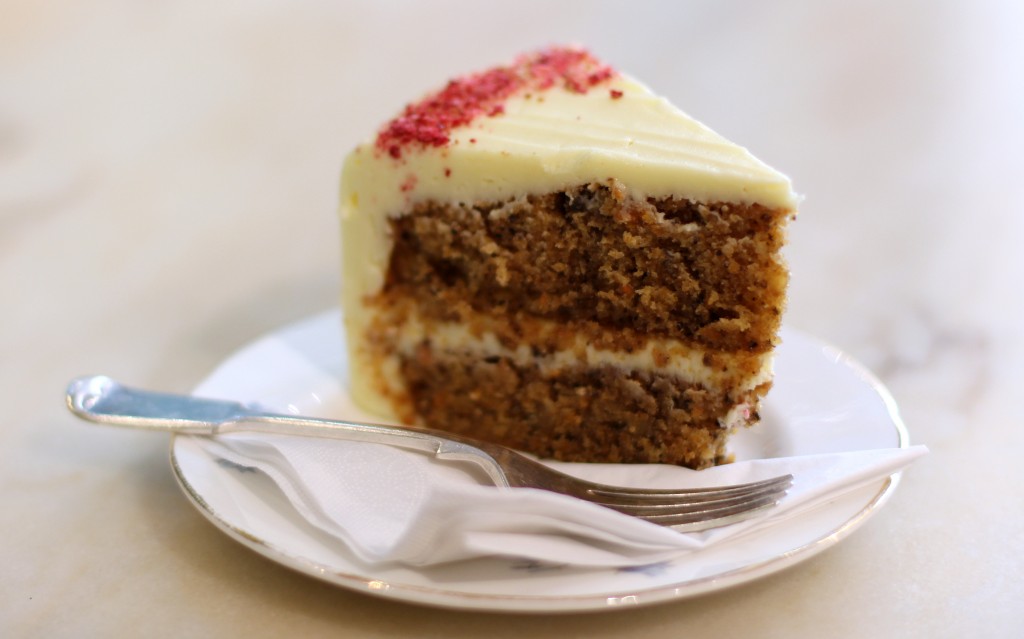 A naked cheesecake has good consistency and ratio between buttery base and sandy top mass. Dictionary-thick hunks of cake include a fudgy salted caramel, opulent carrot, red velvet, and pecan pie. For these and many other gorgeous bites head to the dainty confines of Cocomaya; even if you don't bag a table, you'll still be well fed.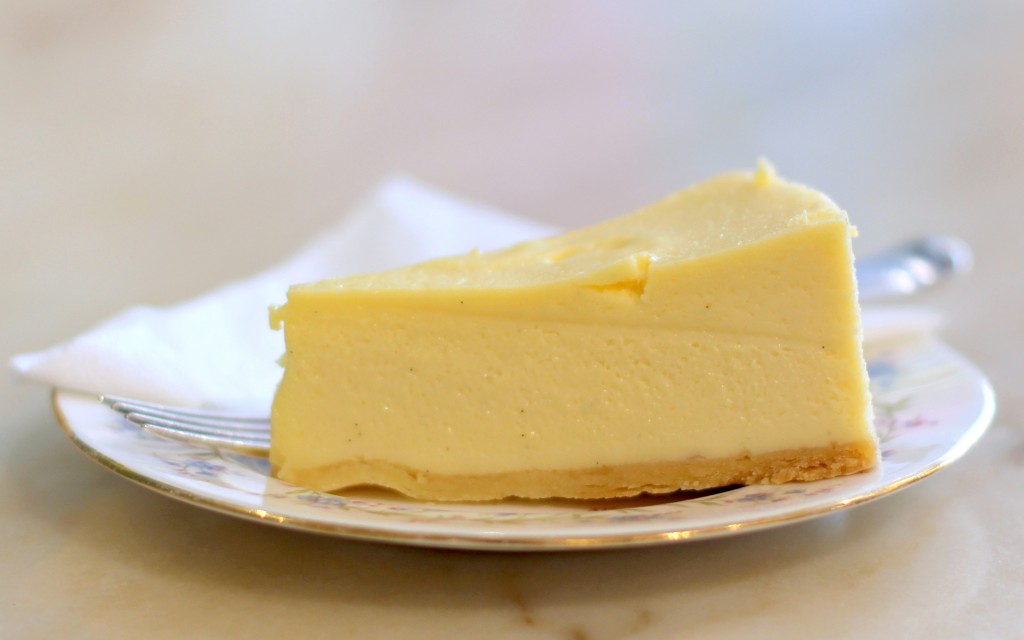 Tube: Sloane Square
Address: 186 Pavilion Road, London SW1X 0BJ
Tel: 020 7730 8395
Website: www.cocomaya.co.uk
I was invited to review