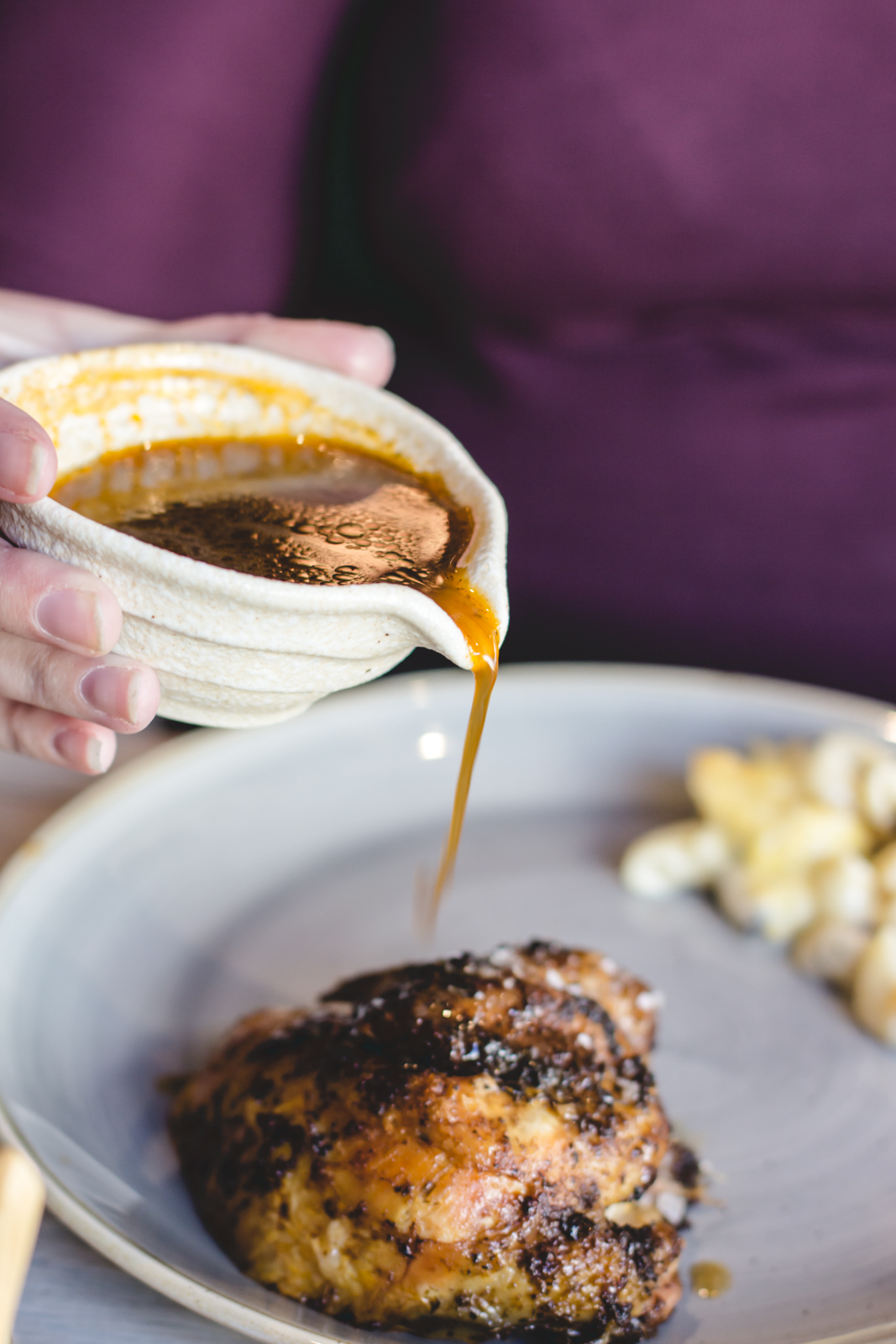 Cocotte, Notting Hill – Restaurant Review
Although Notting Hill is one of my favourite areas in London, all too often it also feels like one of the more forgotten. As East London has risen in popularity, it seems like the West side has done the opposite. Which is a shame, considering how many beautiful things there are here. And that includes the gorgeous new rotisserie restaurant, Cocotte.
READ MORE:
108 Garage, Portobello – one of the best restaurants in London
Feasting on Bookatable's limited edition set menu at The Gilbert Scott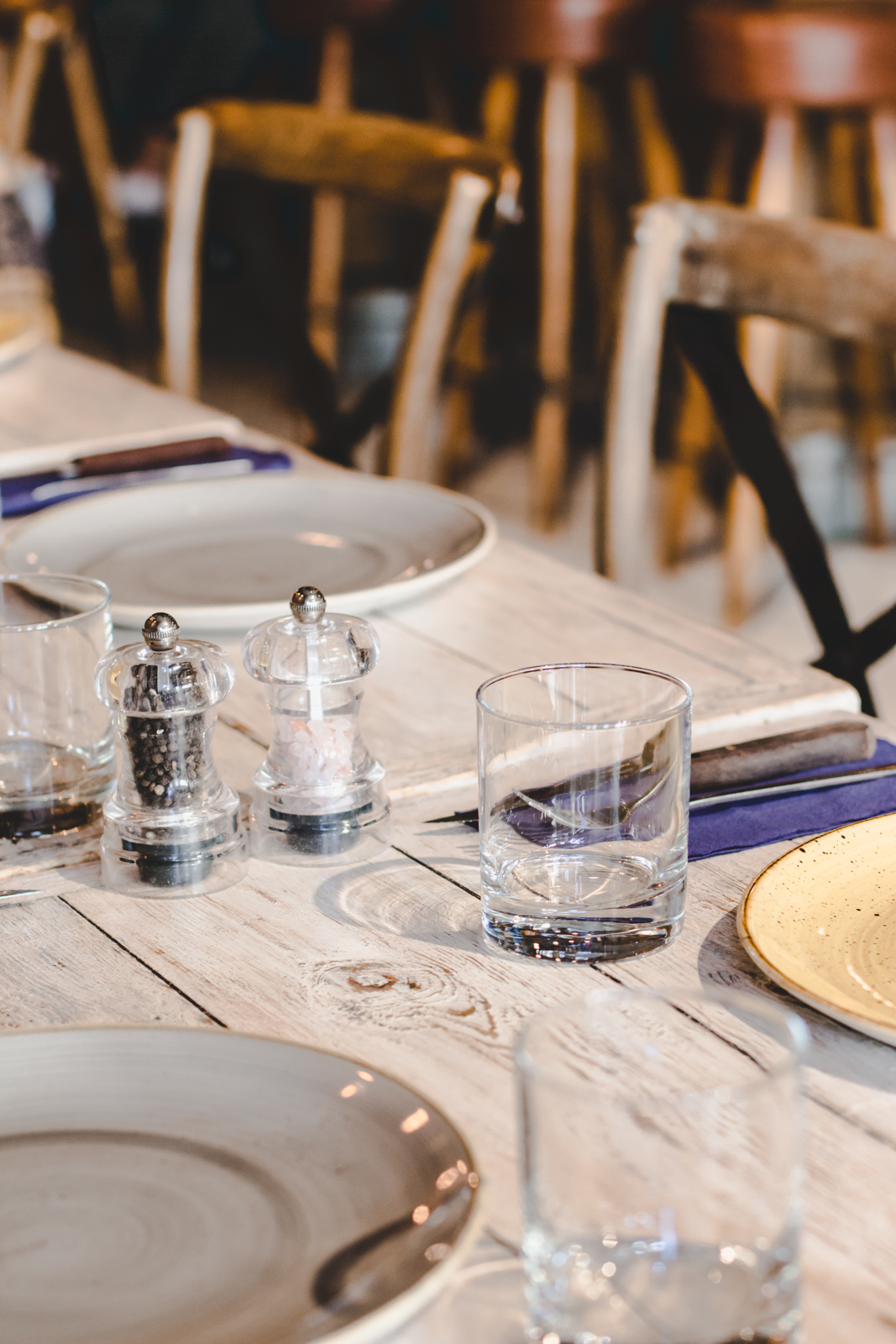 Cocotte serves roasted, free-range chickens, sourced from La Chapelle d'Andaine farm in France.
The chickens are basted for 24 hours in a secret-recipe marinade, before being gently cooked for a number of hour. They are then roasted on a hot spit.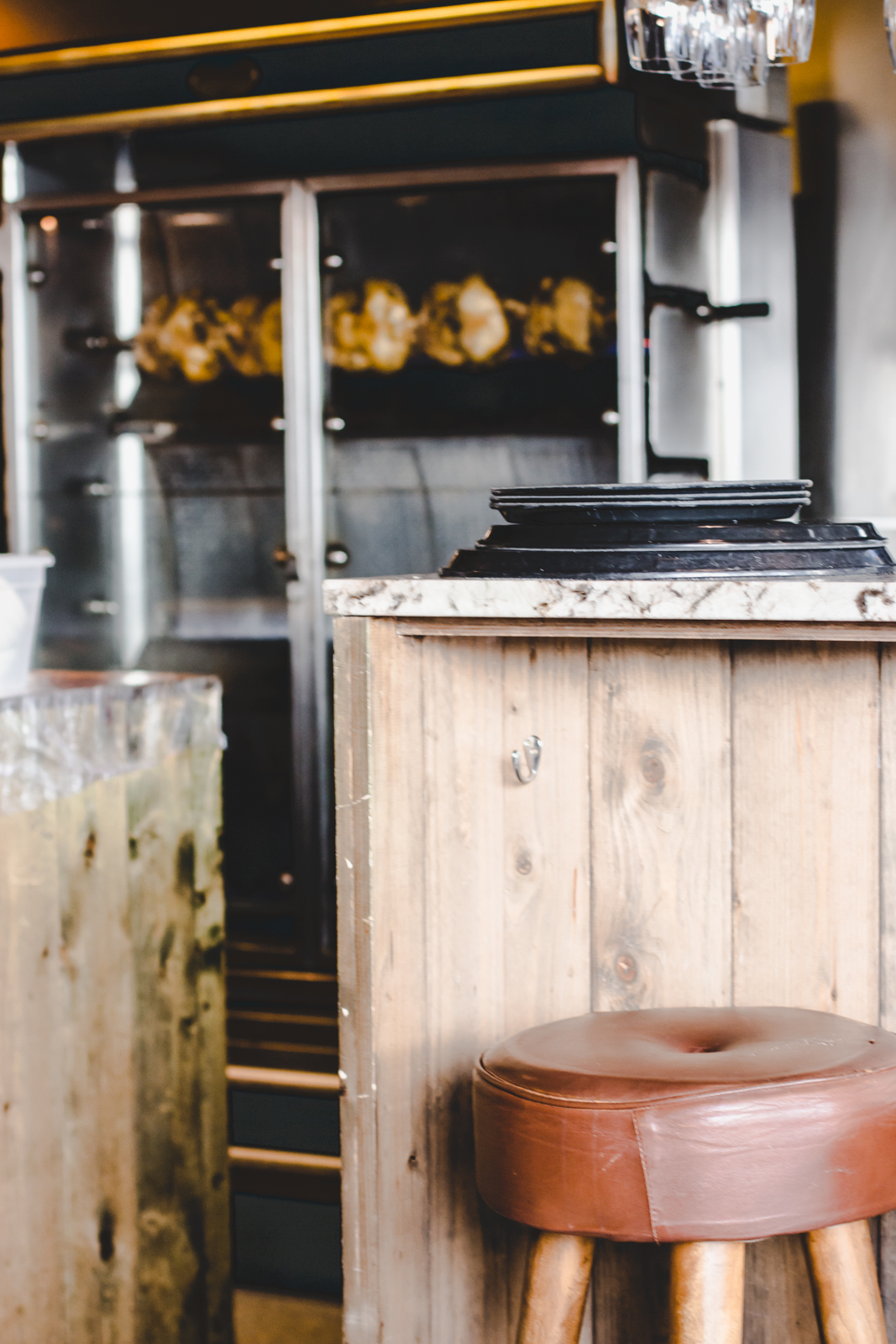 The chicken is available to order by the quarter, half and whole. Obviously, we order the whole.
It's served cut up into juicy flanks, with skin that is beautifully blistered and crisped, courtesy of the spit.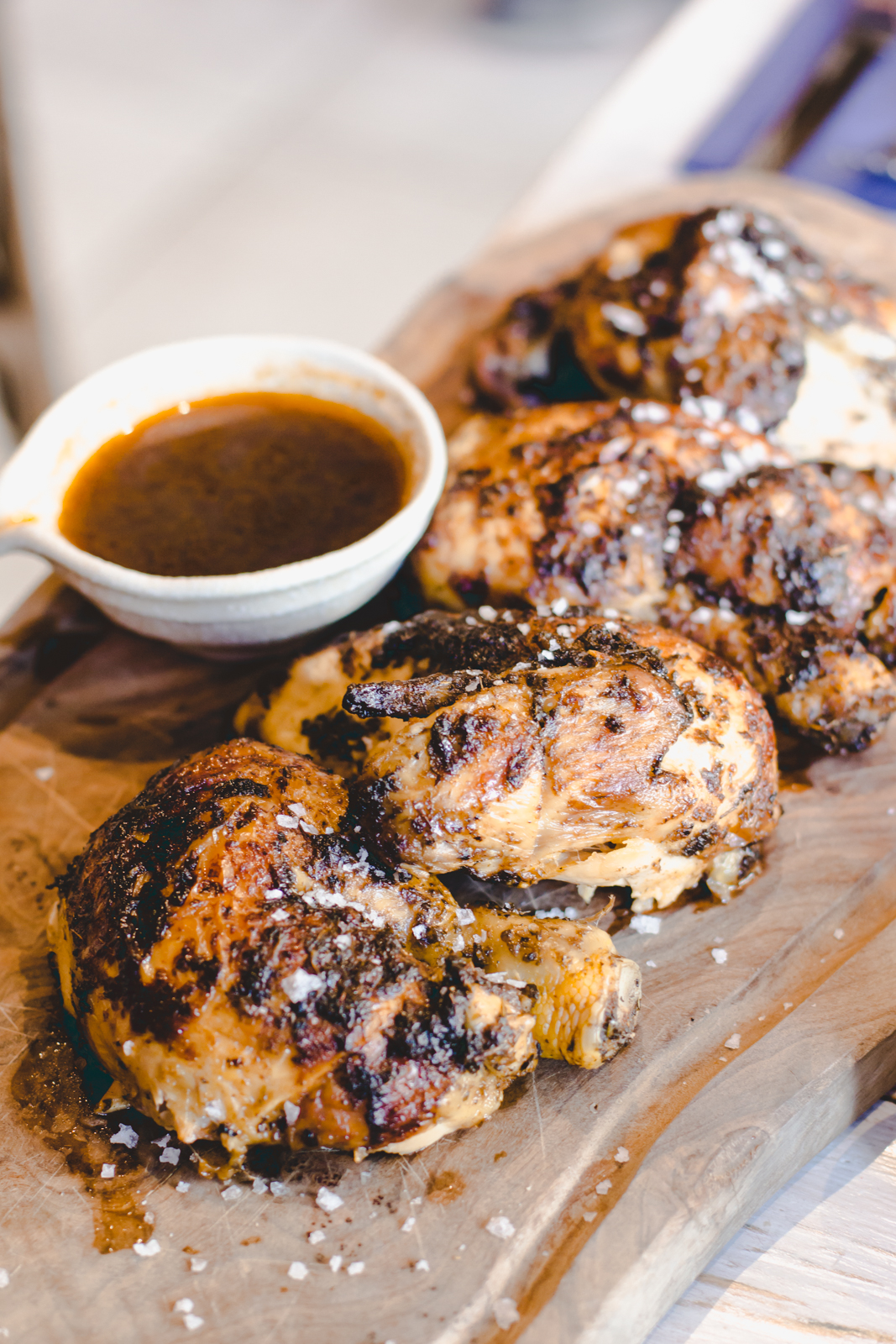 We order this with all the sauces (because why wouldn't you) and a very special gravy…
This is the sort of gravy that is an art to make. In fact, it speaks of a deglazed pan, herbs and vital, rich, baked butter.
In addition, the healthy menu at Cocotte is also full of salads with some lovely combinations of ingredients.
Take The Nathalie for example, with its kale, roasted yellow pepper and walnut oil, and The Raymonde with its peas and dried grapes.
Whilst the salad selection is wide and varied, in the end we opt for a traditional Caesar with the addition of avocado.
This goes beautifully with the simple chicken, and we also love it with buttered mash and decadent mac & cheese.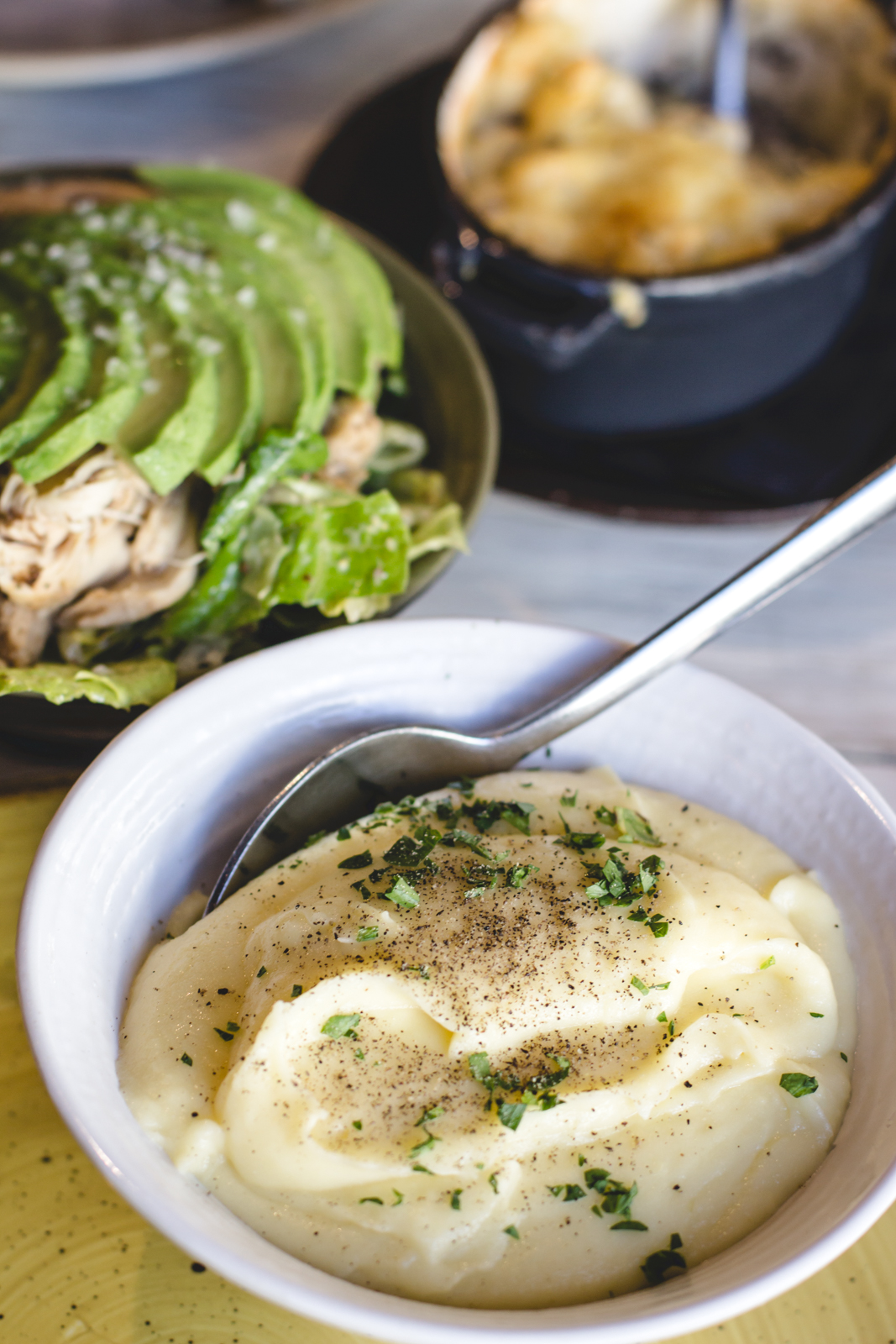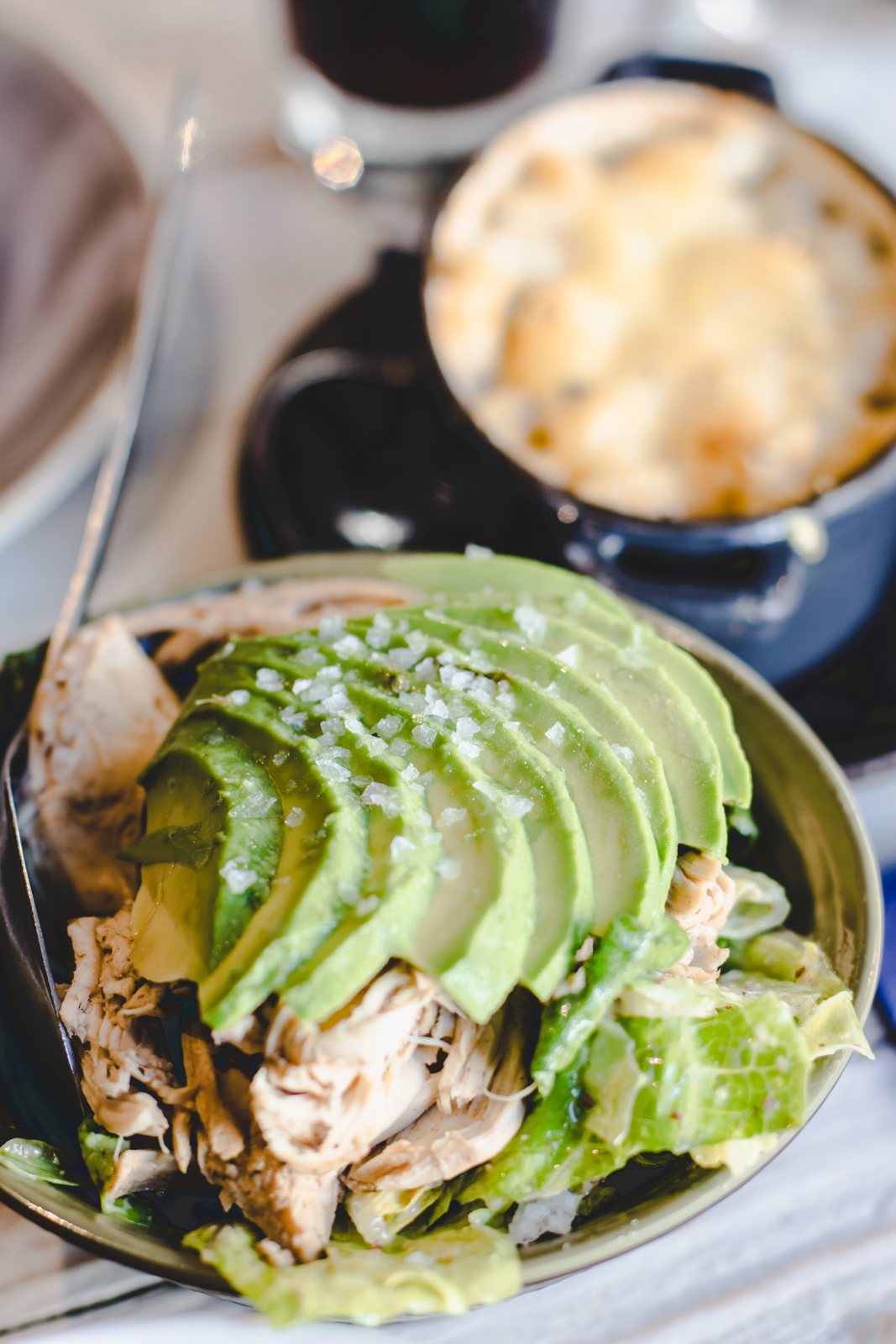 Desserts & final thoughts
The best dessert on the menu is definitely the chocolate and hazelnut cake, with its buttery biscuit base and fluffy, mousse-like top.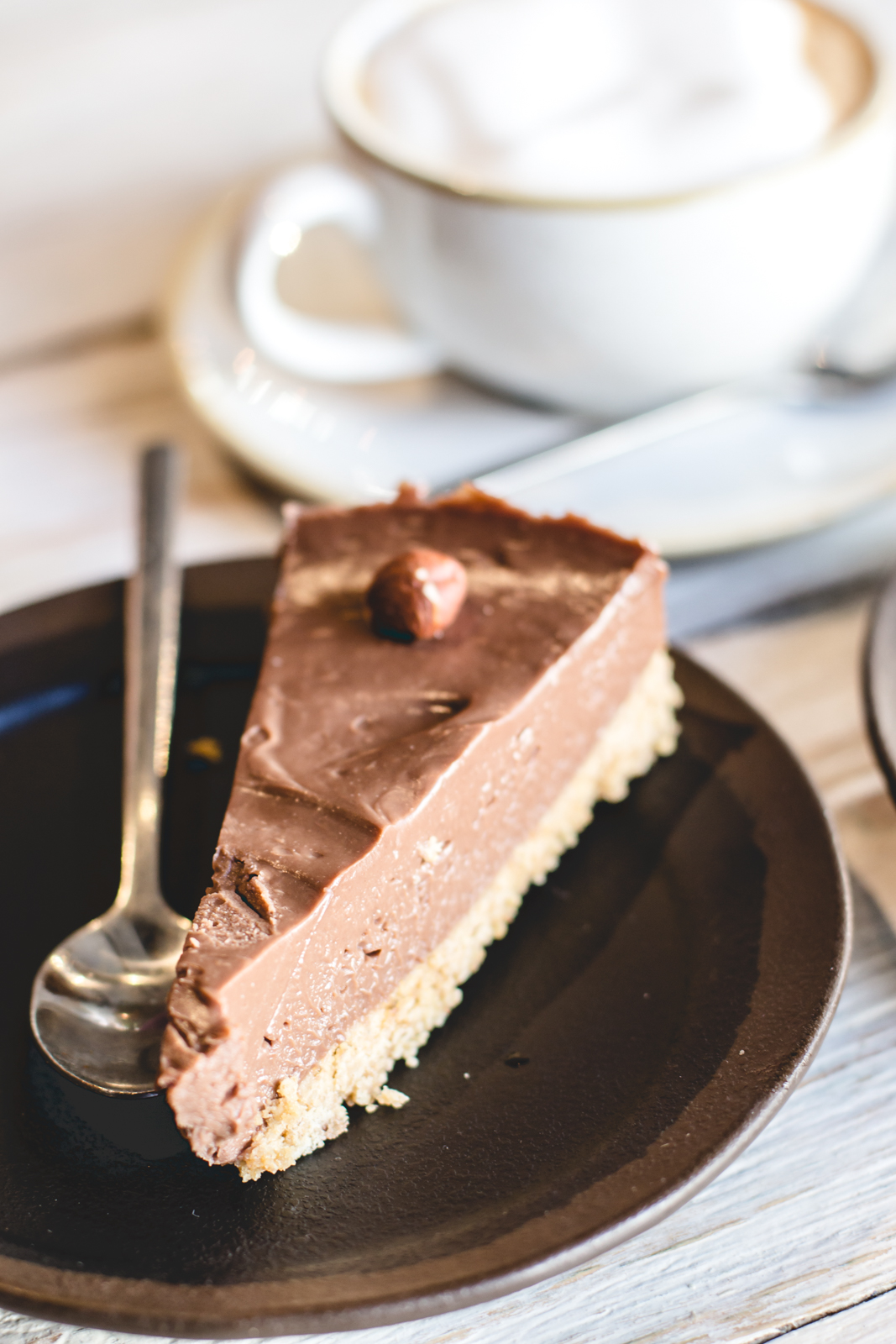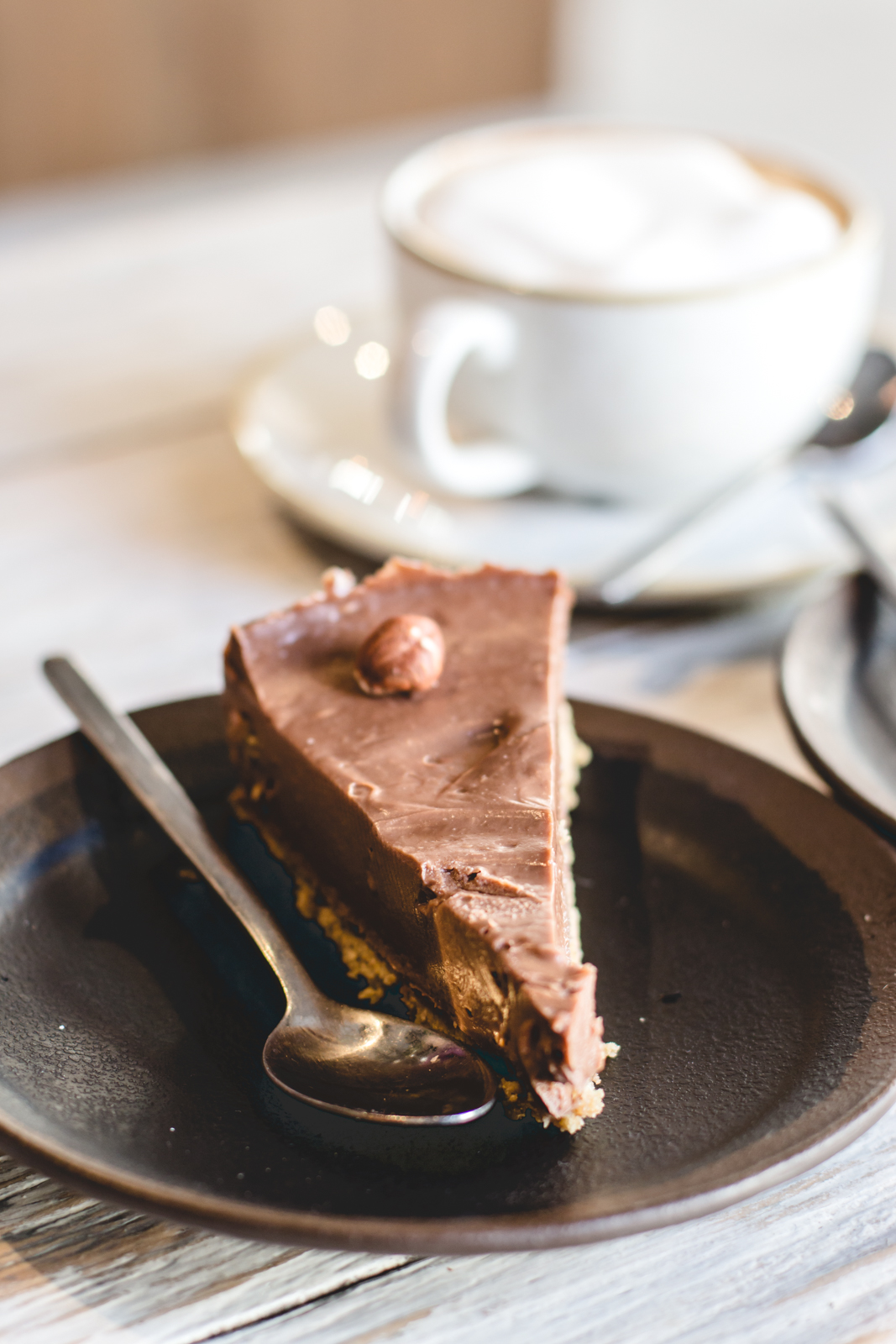 We also try the date and coconut cake, which is interesting but just a little on the dry side. Perhaps this is trying a touch too hard to be healthy, when really for dessert all I want is butter, fat, and sugar. My bad, perhaps.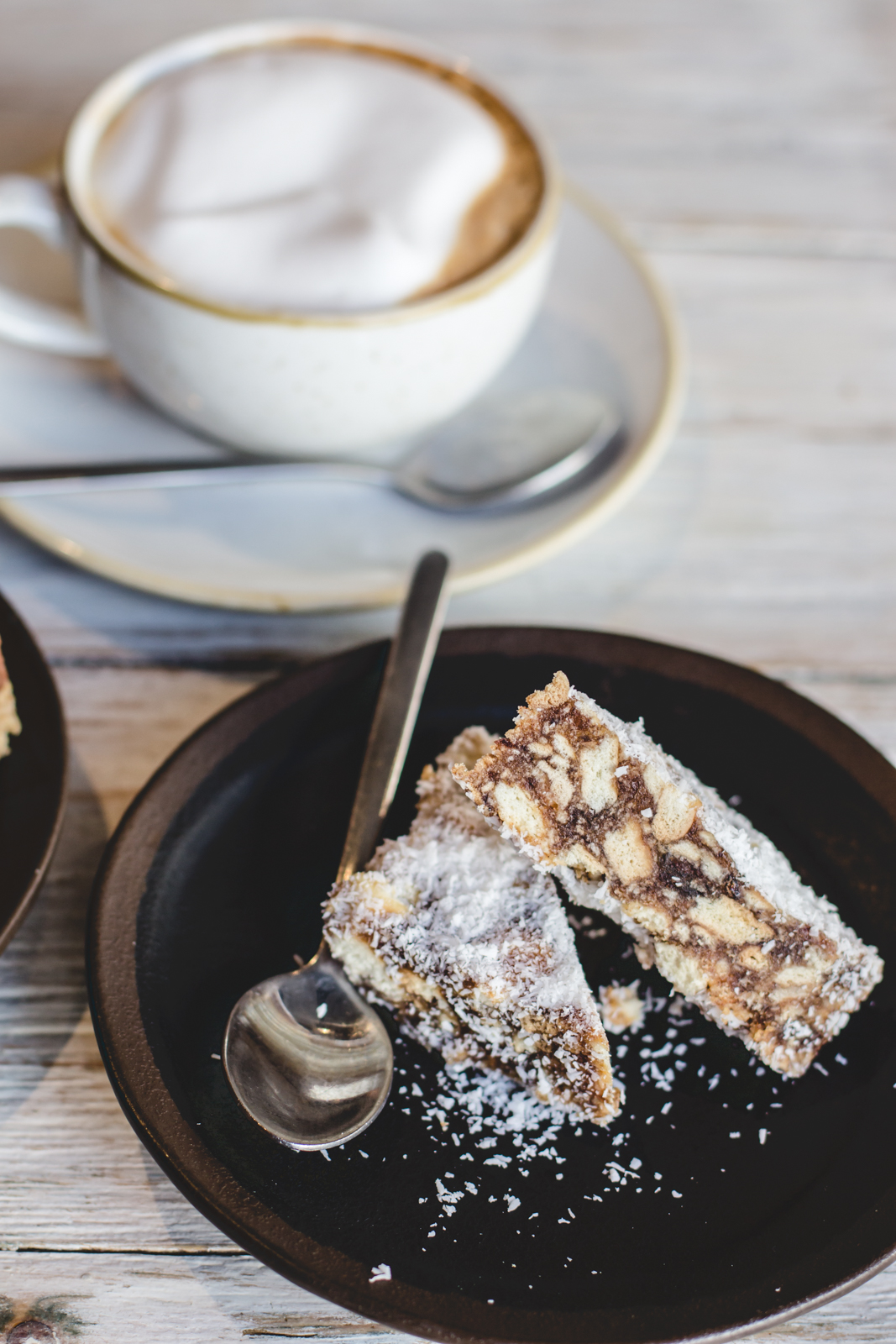 All in all however, it's been a really lovely lunch. We've enjoyed the simplicity of the ingredients, and just how absolutely tasty they've been.
If you're also in the mood to rediscover West London, and for a juicy bit of chicken, then Cocotte is a winner.
Thanks to Cocotte for having us in. The meal was complimentary, but all views are our own and as ever we aim to provide useful and honest feedback.