A more affordable foie gras
The idea of the food at Comptoir Gascon comes straight from the verdant pastures of Gascony, a gastronomically-rich region of southwest France. The phrase used interchangeably with this area, 'douceur de vivre' (sweetness of life), is adopted with ease at Comptoir Gascon and, like its Basque muse, the restaurant focuses mainly on serving duck, foie gras and truffle.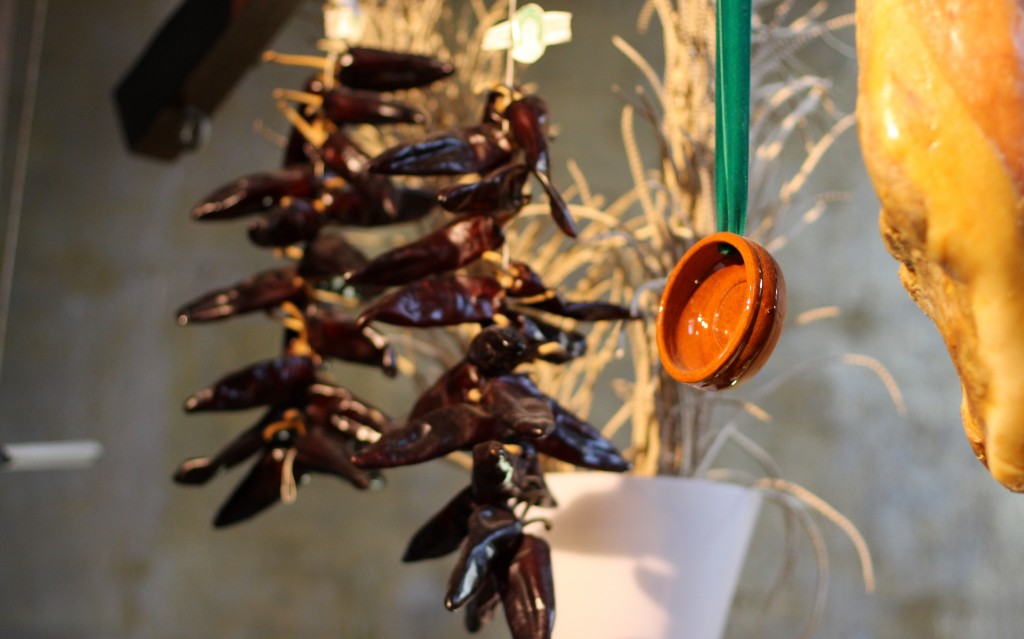 These typically expensive imports are reasonably priced at Comptoir Gascon, and both of the foie gras based meals cost under £15 each. Whilst it won't then be the cost that keeps you from trying more of the food, it will be the inherent richness of the food, and the bounteousness of the portions. There is a lot of value for money to be had at Comptoir Gascon.
The foie gras is cut into thick slices, the biggest that you are likely to find on a plate in London. Their silken bodies are seared such that their patchy dark-browned planes indicate that fierce blast of heat, evidenced again by softened and buttery insides. Like any well treated foie gras, the texture is akin to bone marrow; slippery and lubricating, with a playfully gamey flavour.
The first chunk of foie gras is served in a slider with shredded lettuce, cream cheese and truffle sauce – every bite is precious and accompanied with a groan of unadulterated bliss. In another plate, a larger portion of foie gras is served with a confit duck patty in the 'Deluxe Burger'. The pairing of foie gras with its mother duck is an elegant proposition, whilst touches of fruity chutney and salad keep it from being overly rich – or try to anyway. The fat of the duck is also used; its application in the cooking of chips ensures a penetrating intensity which is increased with speckled flavour-bombs of salt.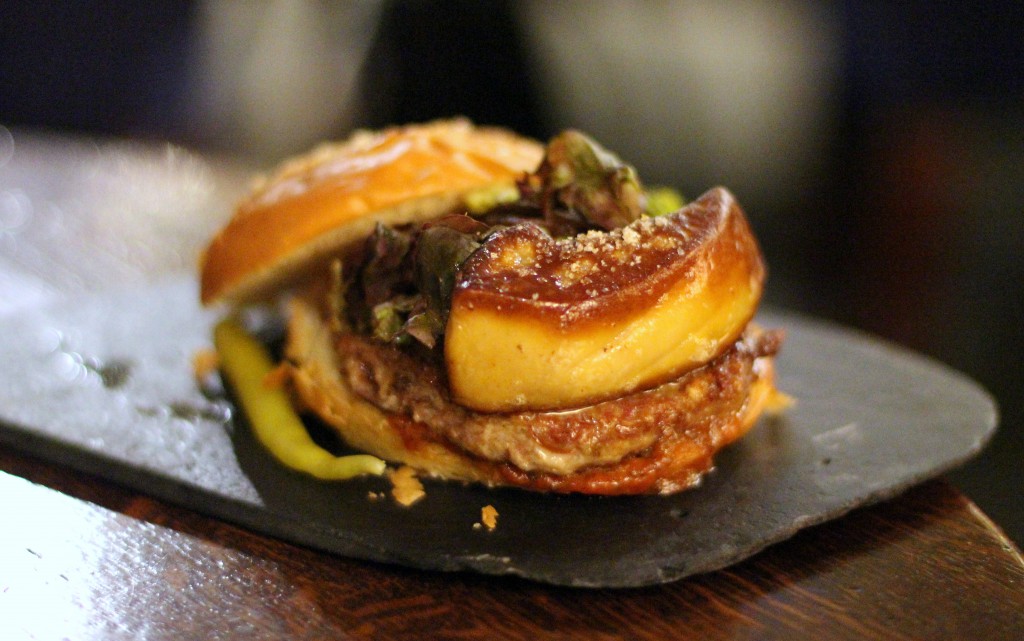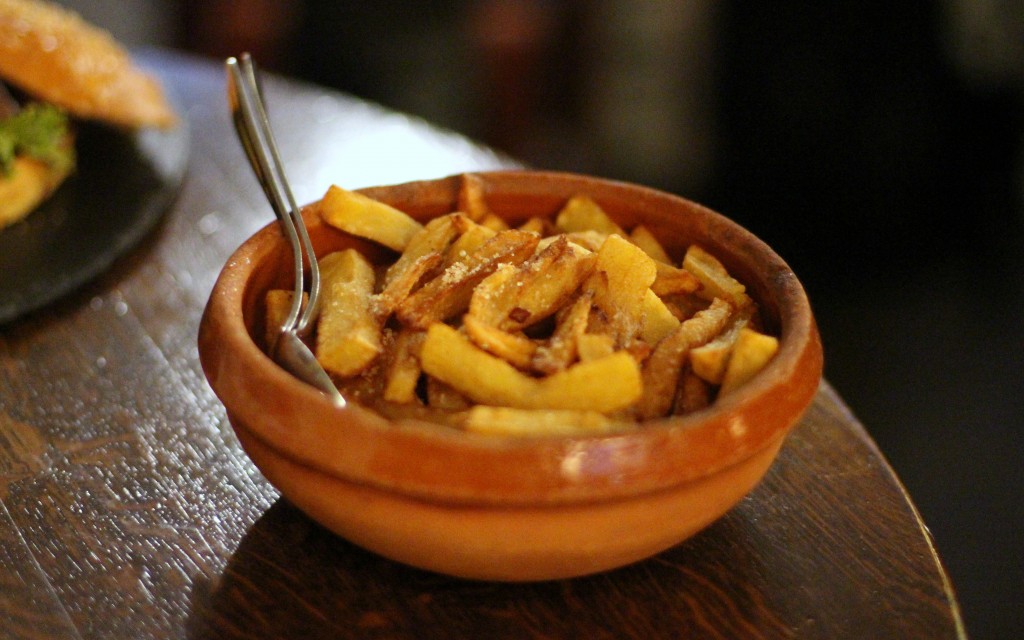 Specials are chalked up on a board, today's proclaiming the presence of seabass – the fillet is cooked in a manner which would convince anyone of the expertise in the kitchen, its delicate flesh held in place only by a crisp shard of fried skin.
The second mark of a great kitchen is in the seasoning of its food, and in this respect Comptoir Gascon excels once more. A feasting portion of pasta is made up of individually delicate ravioles, the gracefulness of their form juxtaposed against a gutsy red pepper sauce.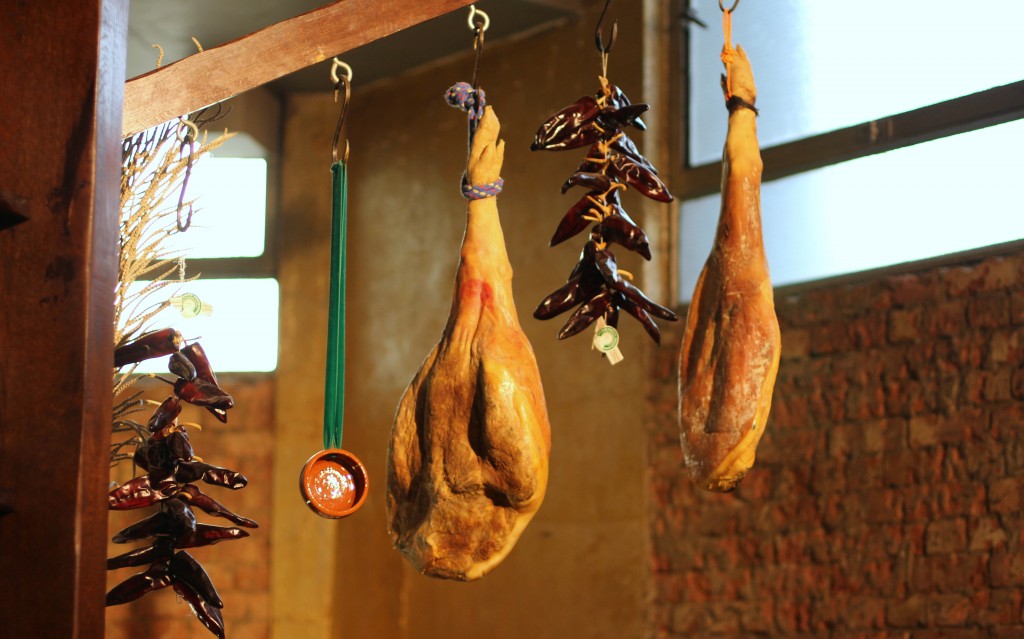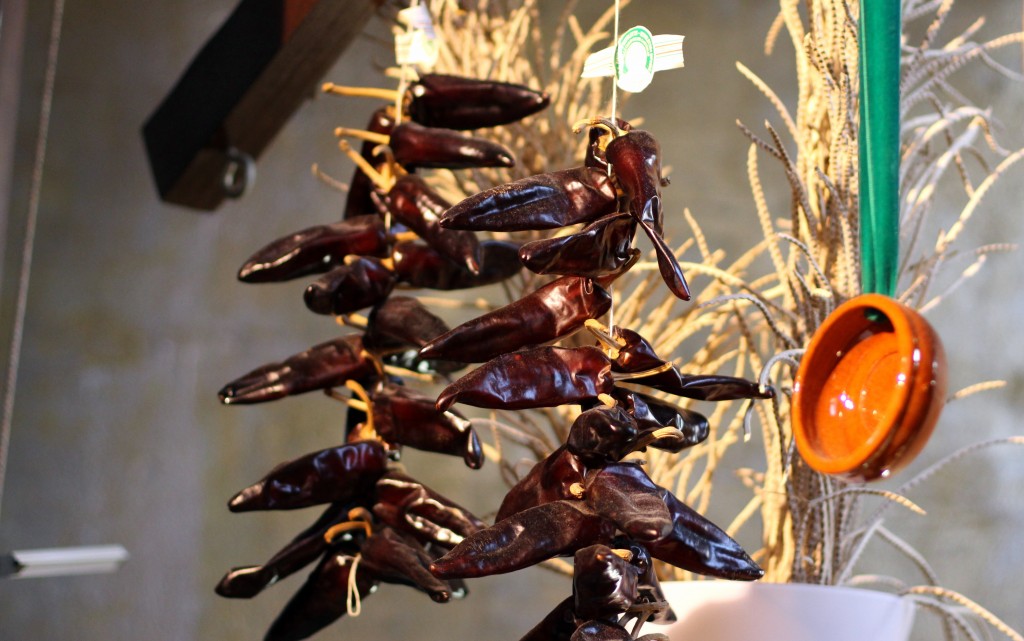 The theme of excess is revived again in dessert, where a chocolate fondant bursts its liquid centre with nothing more piercing than a sharp look. There is little that is solid about this fondant, think of it more as pourable chocolate held only by a gossamer crust.
With its effortless sense of conviviality and heartiness, it is hard to leave Comptoir Gascon without a brightening of your demeanour and a lightening of your step. If I lived closer to Farringdon, this is a restaurant I would frequent with ease.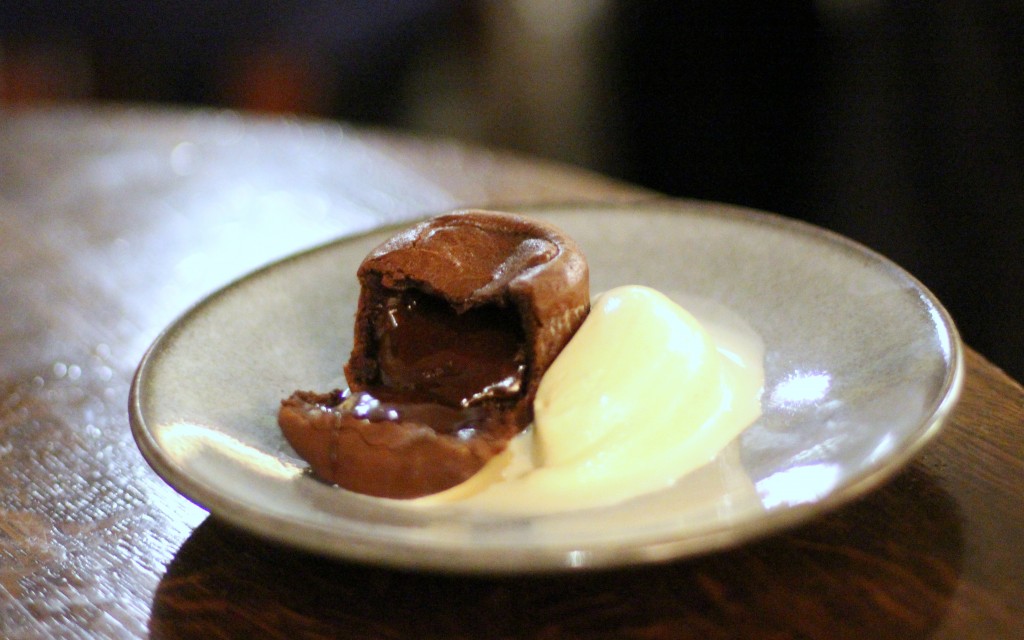 Tube: Farringdon
Address: 63 Charterhouse Street, London EC1M 6HJ
Tel: 020 7608 0851
Website: www.comptoirgascon.com