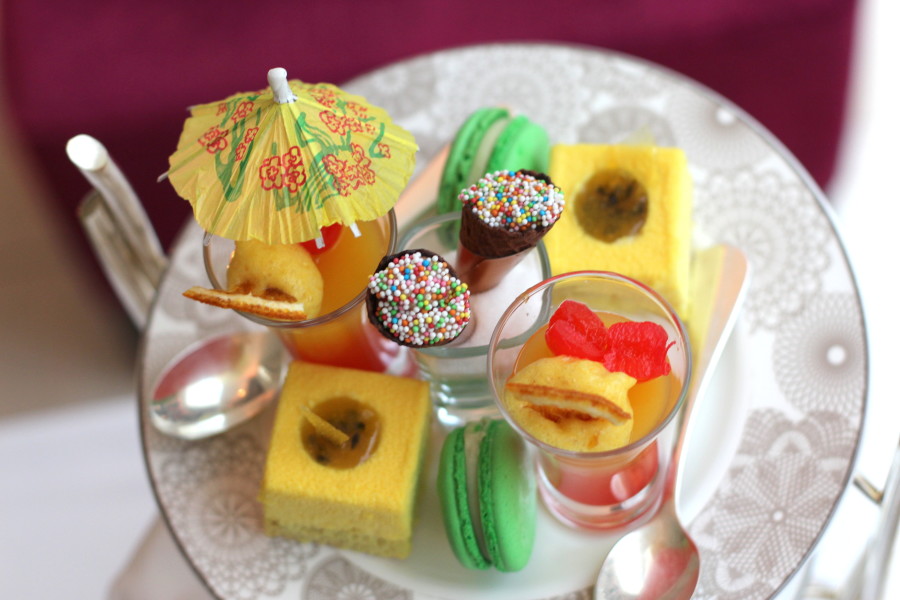 …at half past three, everything stops for tea…
This morning I get ready in the way that I have been since summer began, pulling on a light blazer and trussing my hair up in a tight knot for the forty minute walk to work, only to open the front door and feel a very obvious chill in the air. Nope. No. In defiance (and also because I am already quite late), I march outside all the same, plugging my ears full of Mewzic Monsters Champ and begin the brisk journey to work. It takes a full 7 minutes to acknowledge the creeping feeling of regret and to miss my coat, my gloves, and my scarf. Summer might be all but over, but the last vestiges of this fleeting season can be celebrated (and mourned) at the Summer in The City afternoon tea at Conrad London St. James Hotel.
The afternoon tea is held at Emmeline's in The Conrad London St. James, a room full of blush-pink love seats.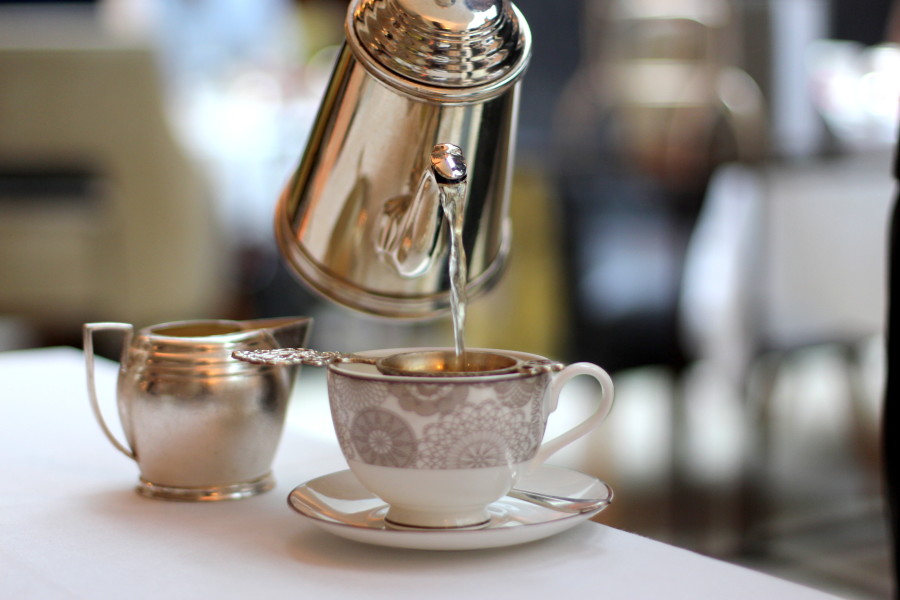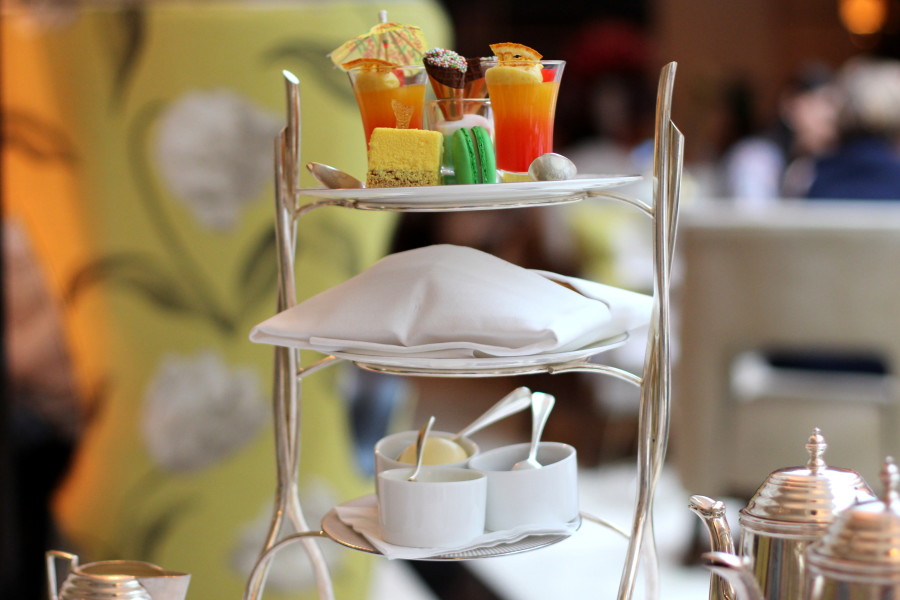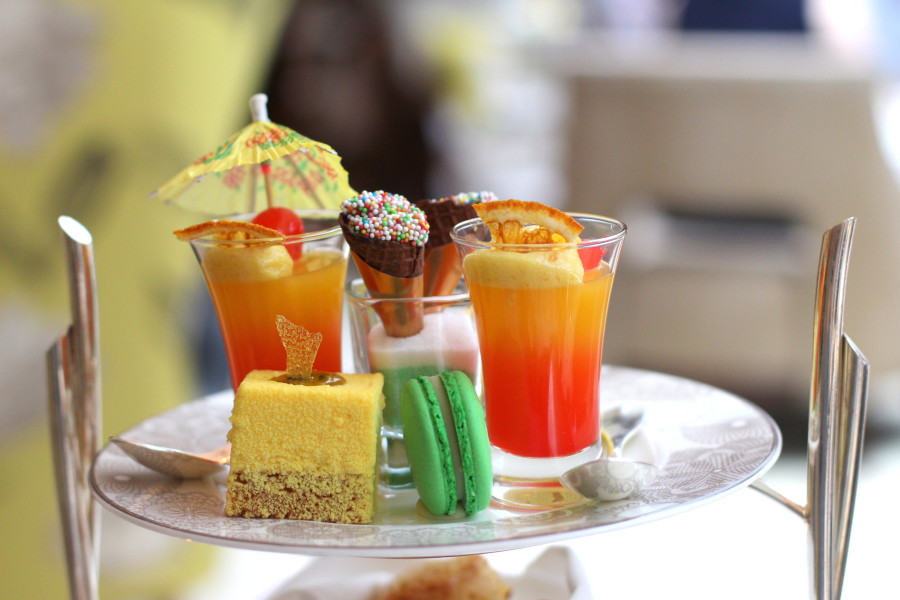 The tea is unabashedly meant for sunnier climes: exotic pineapple scones are hotly swaddled in cotton, waiting to be split and spread with clotted cream and a lime preserve that has as much bite as the air outside; cuboids of passionfruit and coconut bounty cake are enlivening in their sharpness, contrasting with the fluffiness of their internal organs; chocolate creams are piped into crisp, delicate little cones; brilliantly green macaroons, made with all the care in the world…
Both the scone and dessert tiers of the Summer in The City afternoon tea are splendid, improved still with a good tea selection which include Dragon Pearl Jasmine, Japanese Sencha, Jasmine Silver Needle, Darjeeling First Flush and a sprightly Earl Grey blend.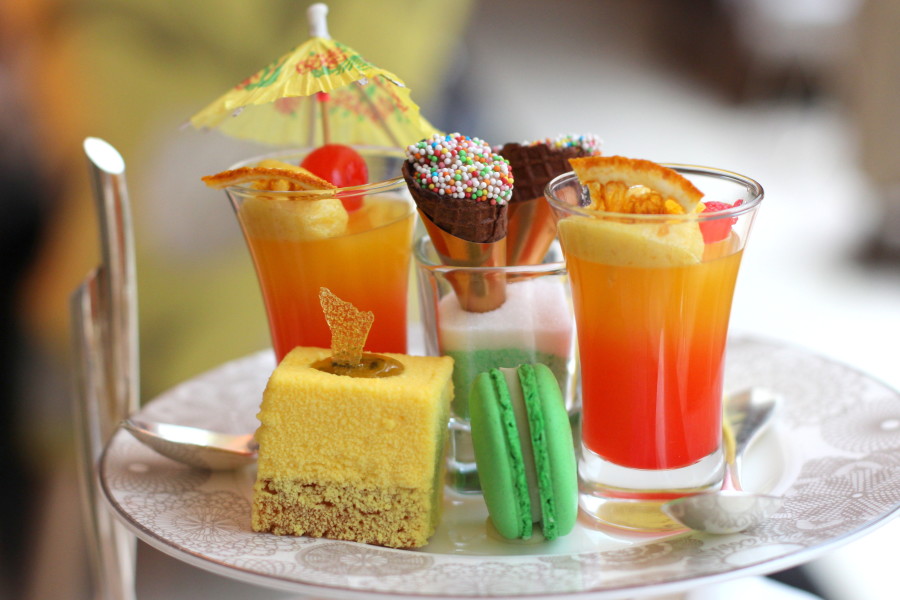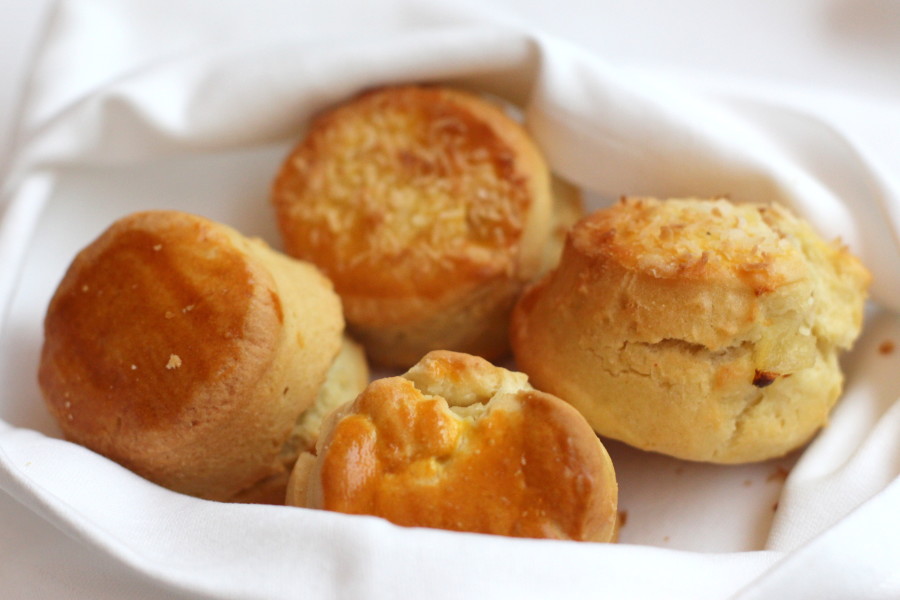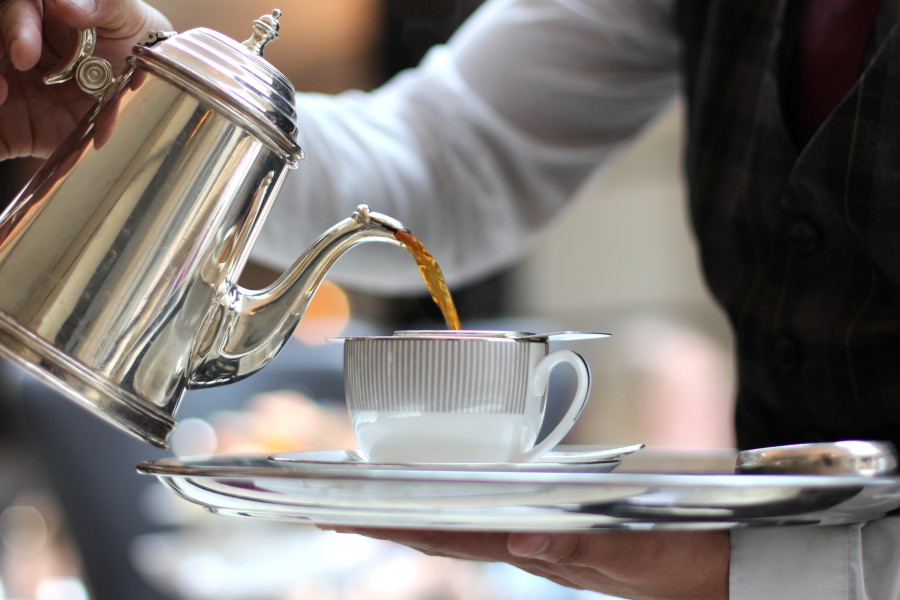 I'm less taken by the savoury tier of the afternoon tea, which includes a mini prawn cocktail salad, a wrap of bbq chicken and a roll with a filling. It's never a good thing to be reminded of a short haul flight.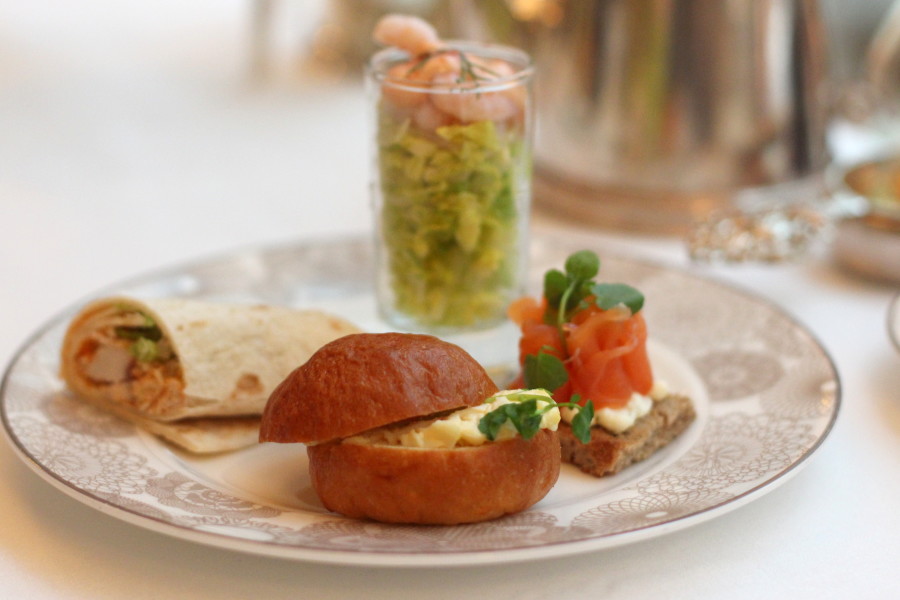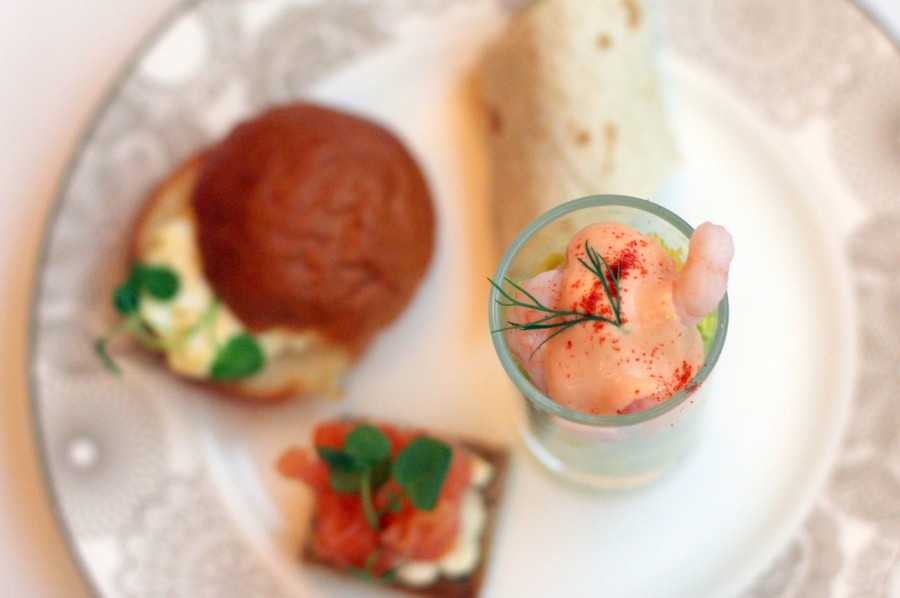 Whilst there is no formal rule as to whether the afternoon tea offerings can be refilled, the staff are all genial, lovely people who will, to an extent, oblige all requests for extra goodies. The tables all around us are as similarly taken with the summer-in-a-plate selection of desserts, and are brought extra cakes on request.
The next themed tea to be held at Conrad is the Autumn Bramble afternoon tea, available until late November and including cakes of chocolate bark, pine nuts and walnuts, blackcurrant & liquorice macarons and pumpkin cheesecake!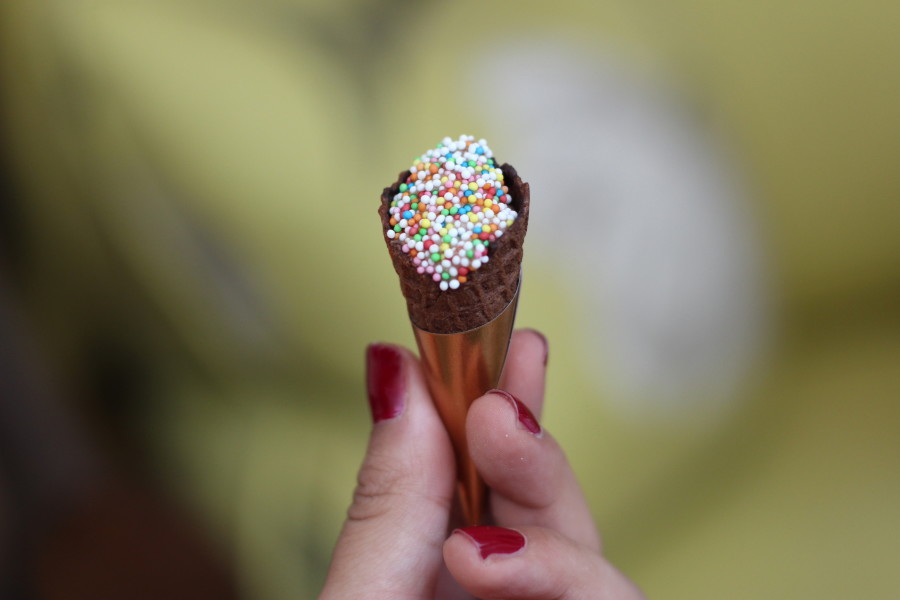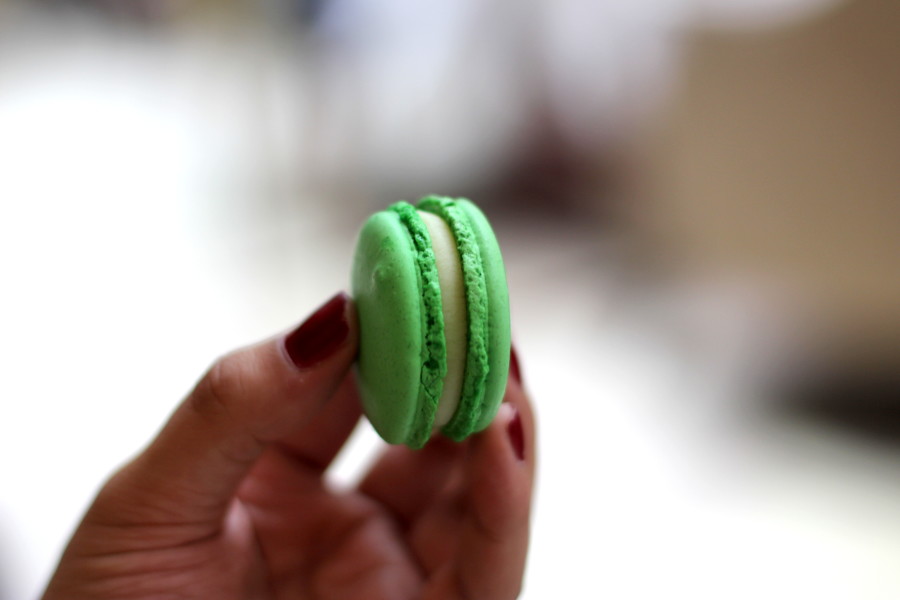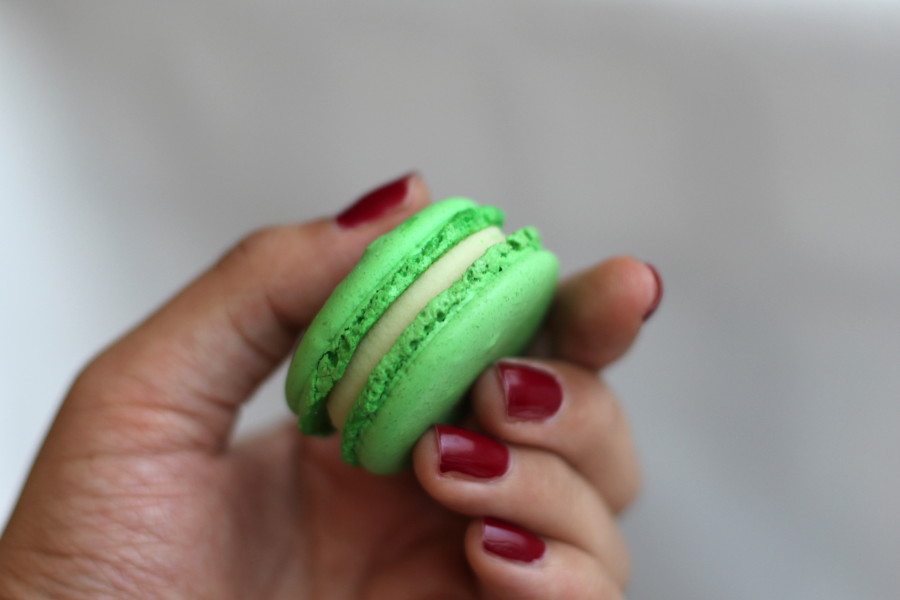 Tube: St James
Address: 22-28 Broadway, London SW1H 0BH
Tel: 020 3301 8080
Website
I was invited to review