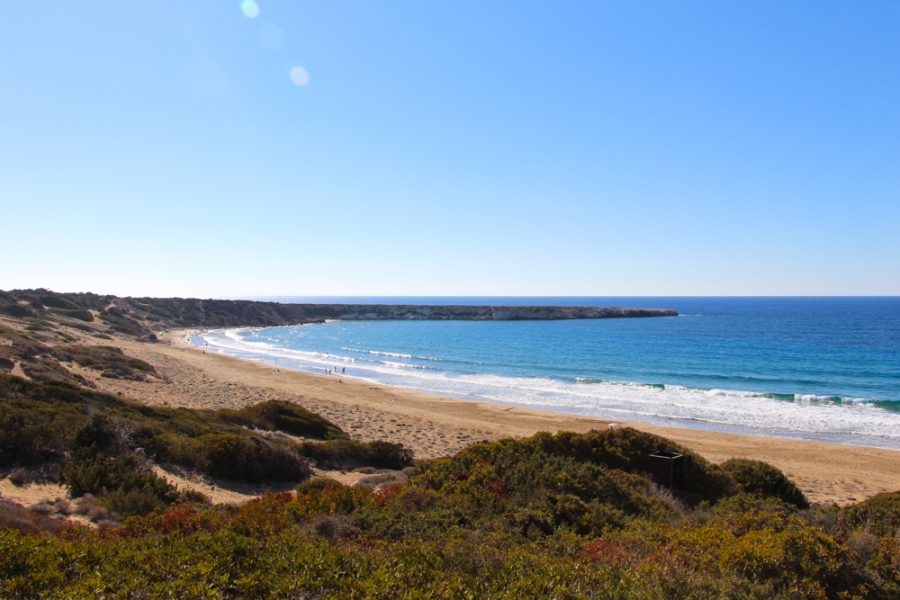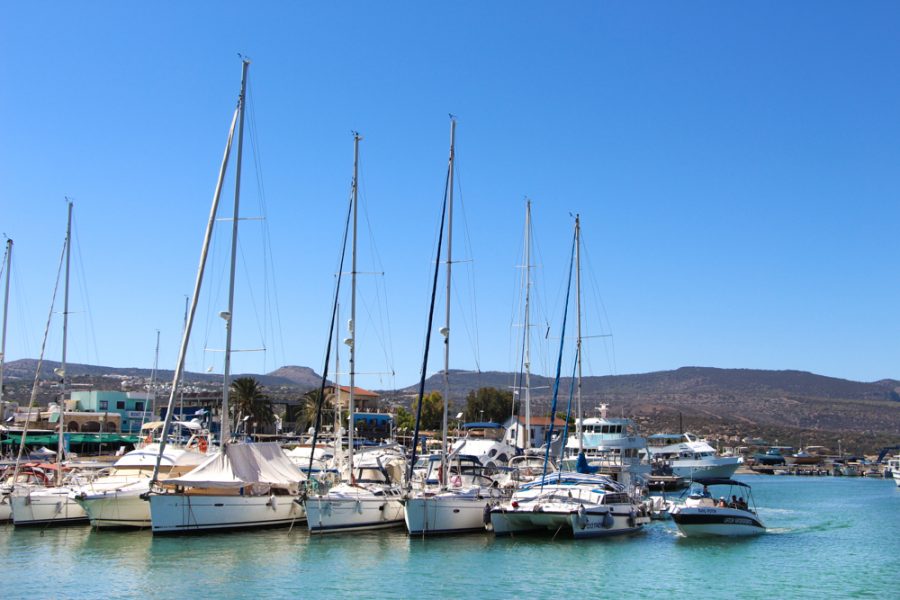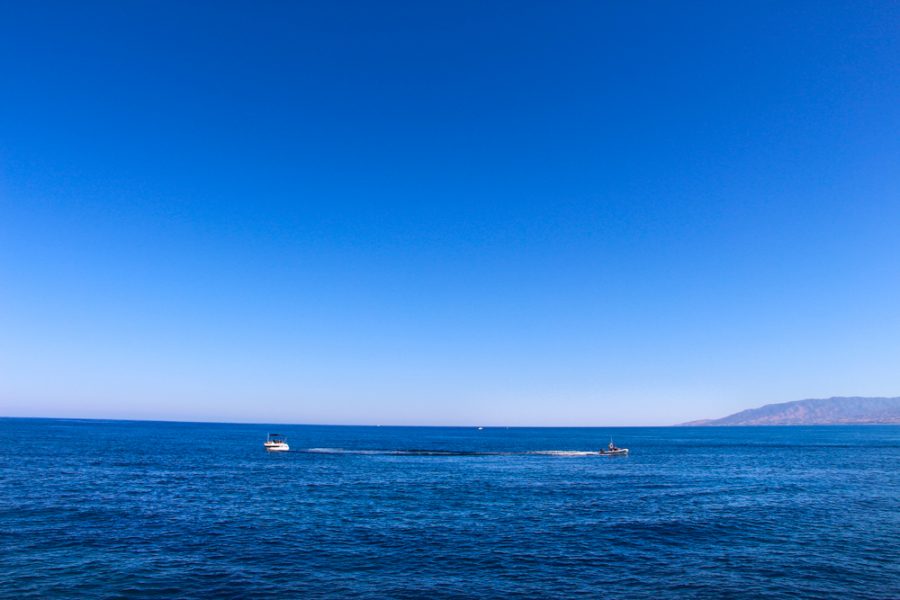 There's so much to explore in Cyprus and so little time – you would need to rove the beautiful country for months and even then you wouldn't see everything.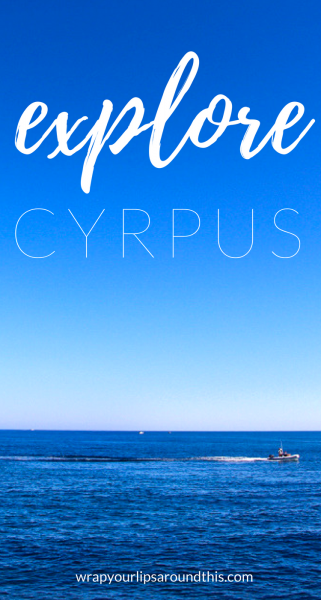 Like most people if you only have a week or so in Paphos, one of the most efficient ways to see the best of west Cyprus is to join a group jeep trip.
The all-day trip that we book starts at 8am with a hotel pick up. The jeep takes a total of 10 people, so there are likely to be other people with you in the car.
Having awoken from an amazing sleep in our lusciously pillowed bed at Almyra Hotel and feasted on a breakfast of freshly made crepes and eggs overlooking the pool, we're all set for our day-long adventure.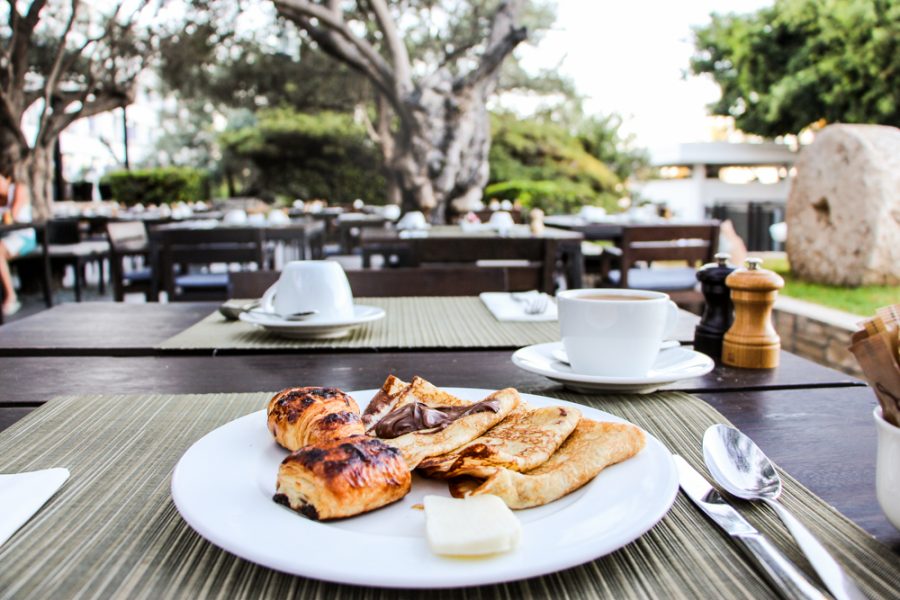 Ok maybe just one more look at the slice of heaven that is Almyra…
First Stop – Latchi and a boat trip to Blue Lagoon
Putting on our most comfortable slacks and trainers, we head out to meet our jeep. The itinerary on the tour will see us off-roading from Paphos, on the south west coast of Cyprus, to the small town of Latchi on the north west coast. The jeep journey takes us across the land of the Troodos mountains and provides us with an incomparable view of the island.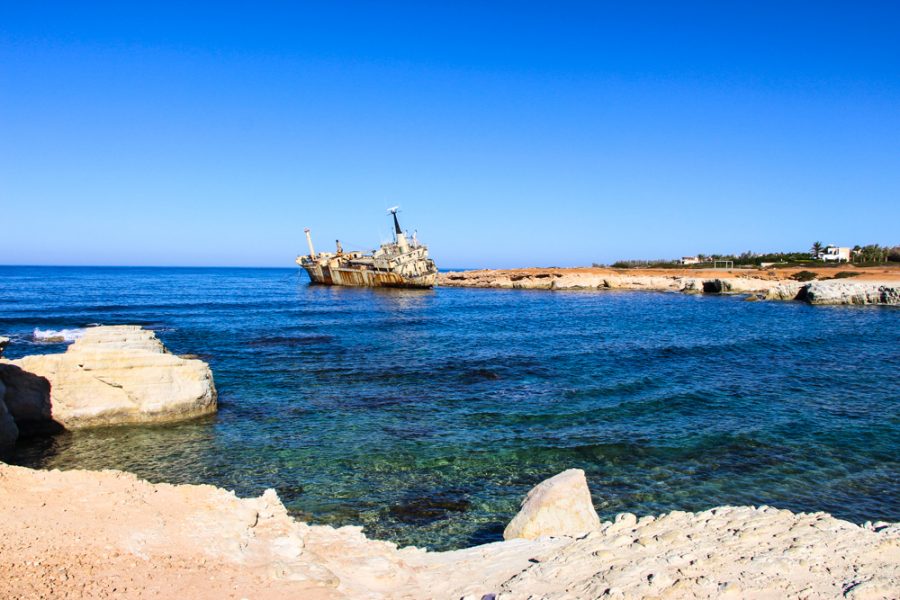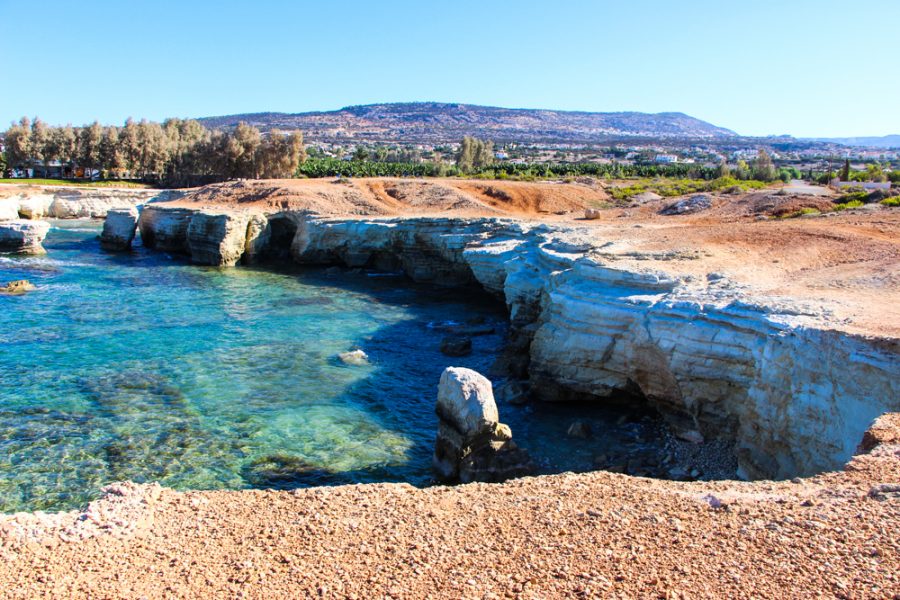 We also stop by at the Coral Bay shipwreck before winding our way up treacherously narrow roads with breathtaking drops below us, feeling every rock and pothole on the path underneath us. Almost enough to make me regret those crepes – almost.
Half an hour later and we are arrive at Latchi – exhilarated but also happy to feel steady ground underneath us – not for long.
At Latchi our tour guide leads the way to a tour boat on the harbour which takes us to the Blue Lagoon.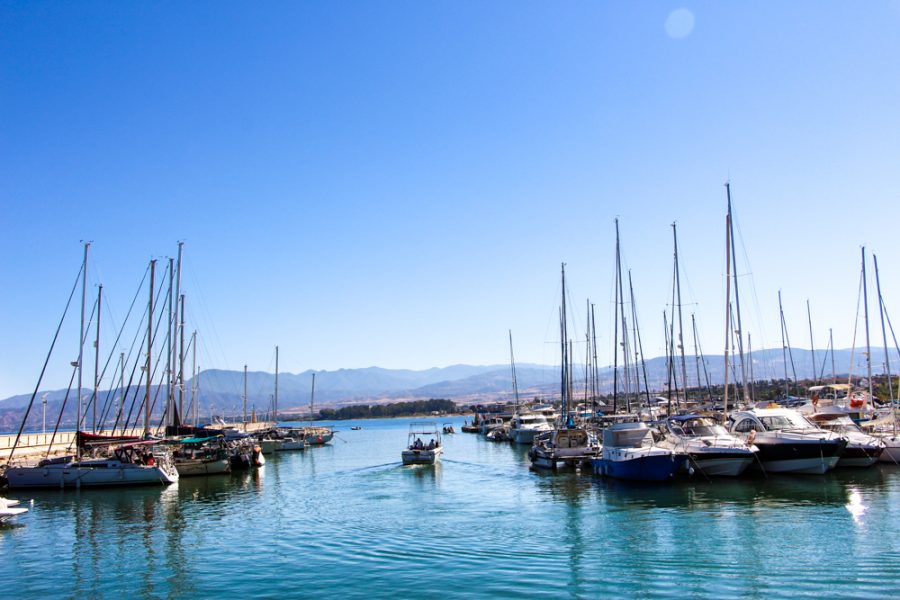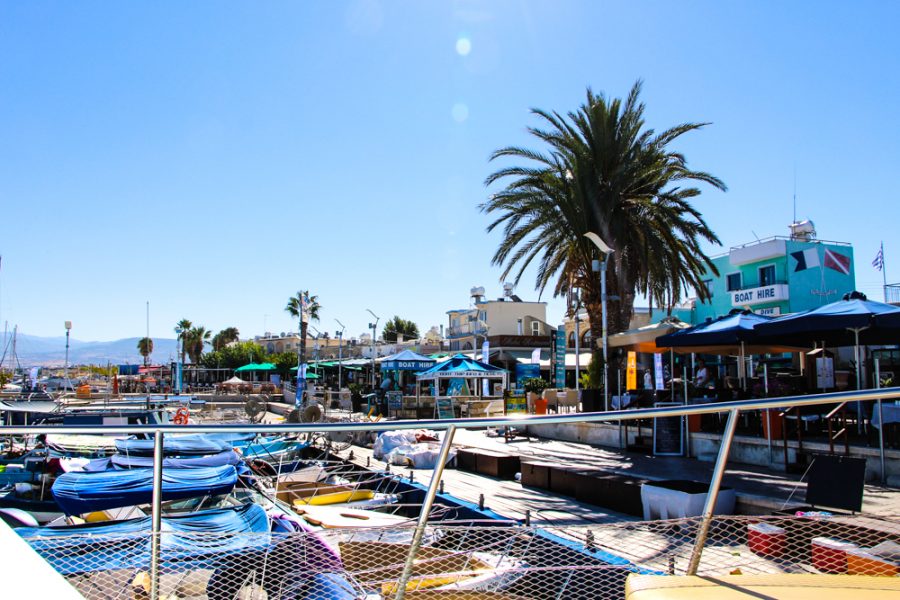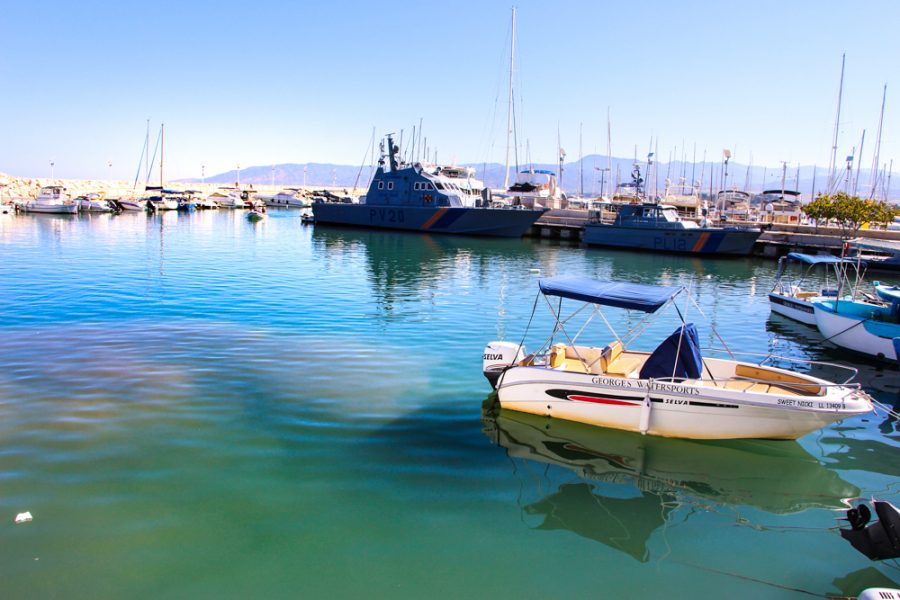 The boat trip is incredible; at times its hard to believe that the sea is really that blue, that the ripples on top of it could be so beautiful, and in the distance the haze that makes it hard to see where the sea ends and where the sky begins.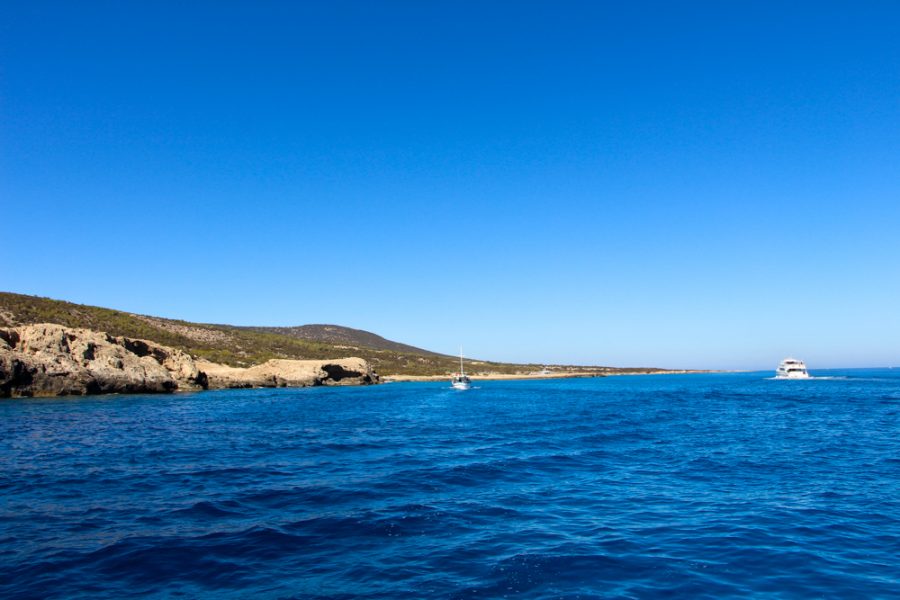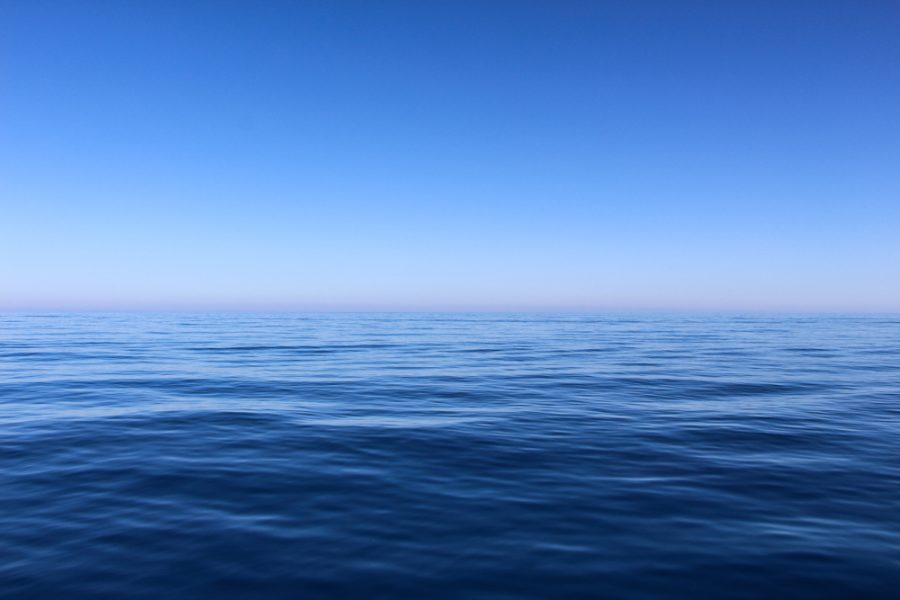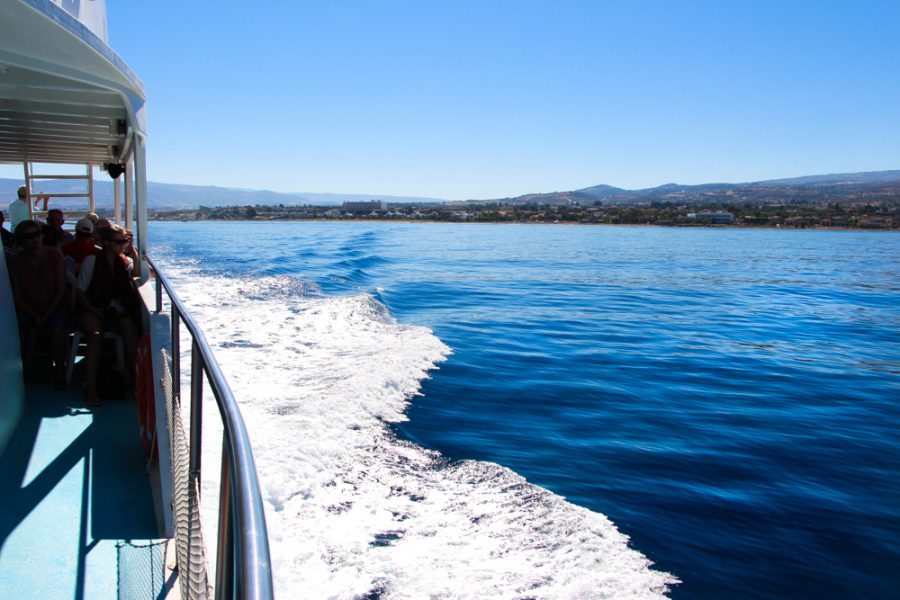 Jetting along the water we shuck off our outerwear and feel the sun on our limbs, ready to jump into the sea in our swimming gear.
Blue Lagoon – crystal clear waters and golden sand
We arrive at Blue Lagoon, which is a small stretch of golden-sanded beach with the clearest blue water, backed by forested sea cliffs. The boat very helpfully has a stock of goggles and snorkels, and although there doesn't seem to be very much in the way of marine life around the lagoon, we still enjoy the view.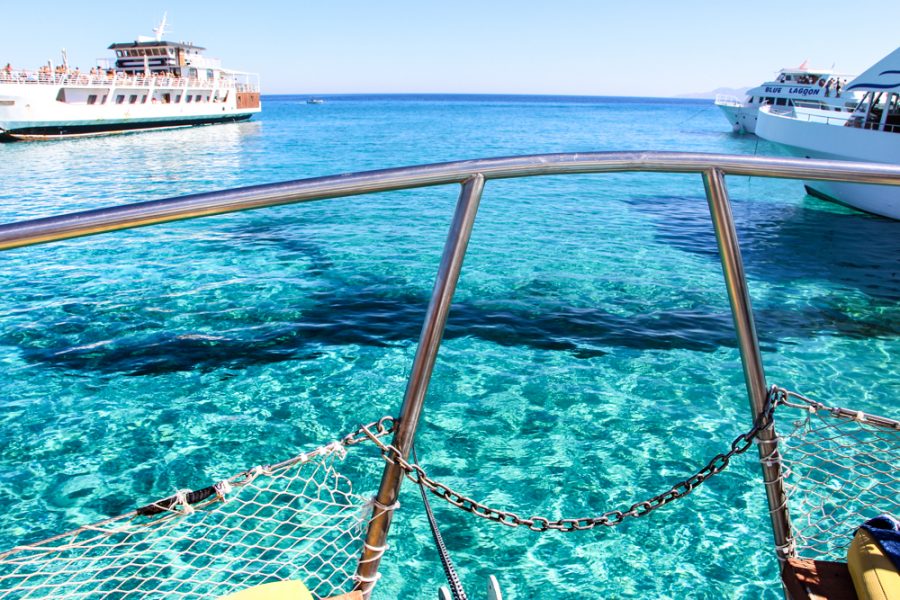 Lunch at Latchi
The beach stretch at Blue Lagoon is picture perfect, and the only downside is that out itinerary only lets us lounge and swim around for an hour before heading off again – back to Latchi for a spot of lunch by the sea.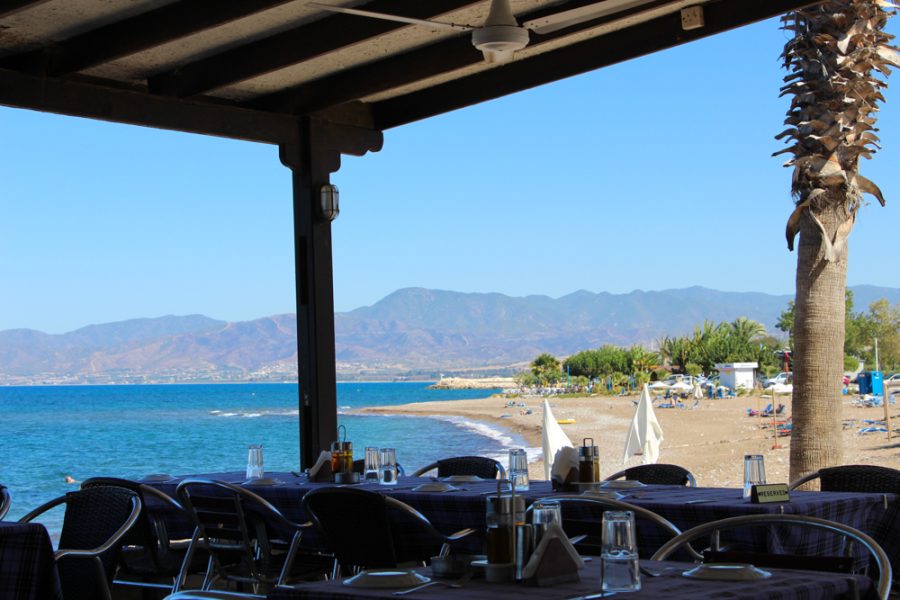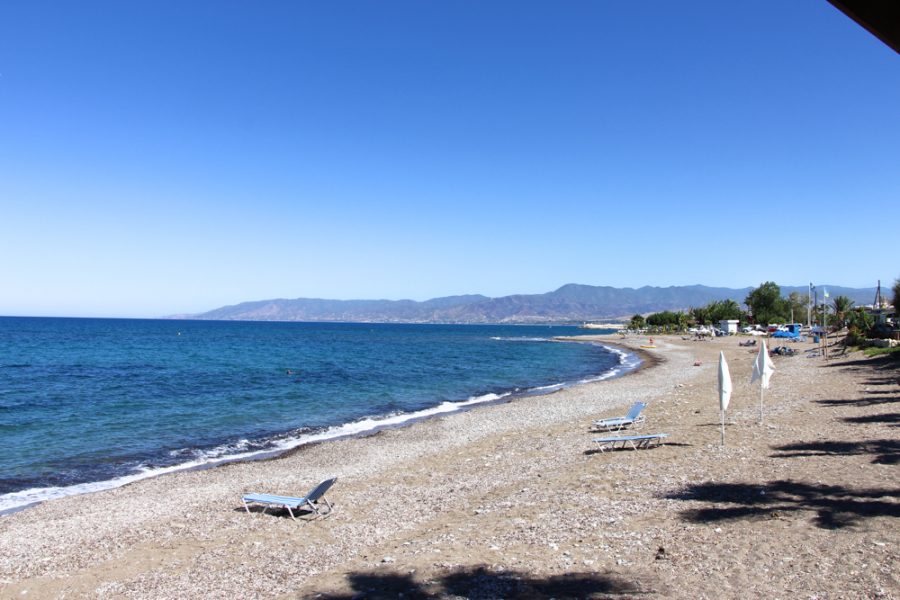 It's a casual affair but all the better for it – nothing beats a whole fresh seabass and that view…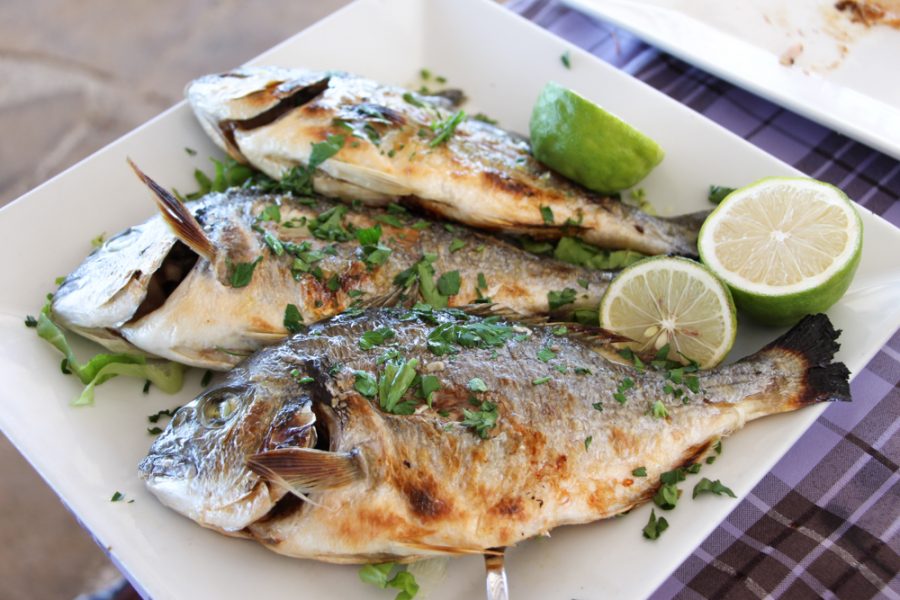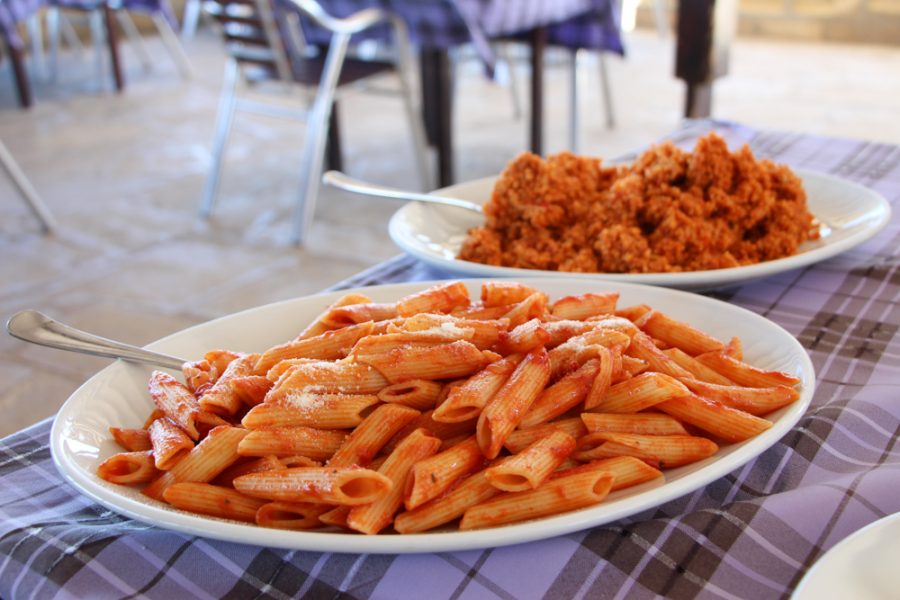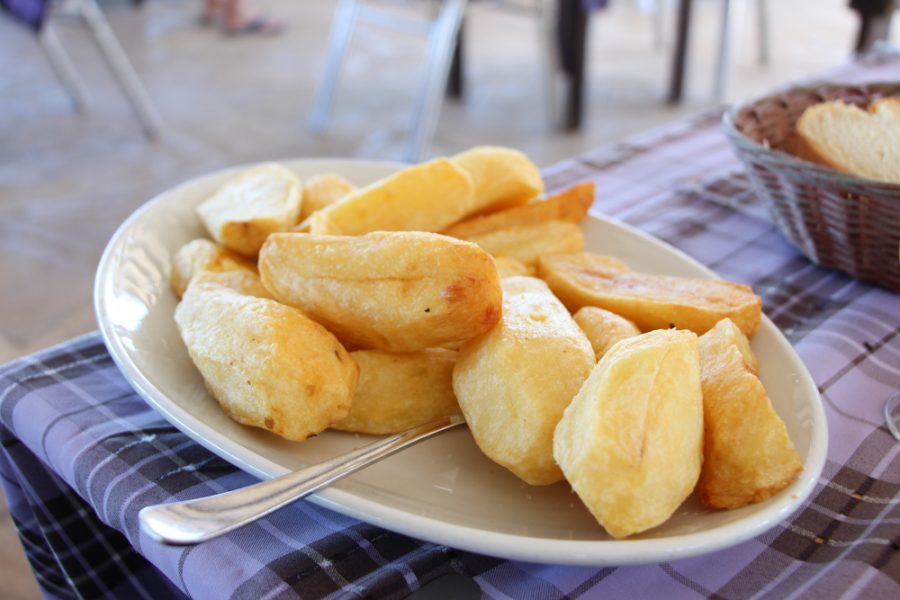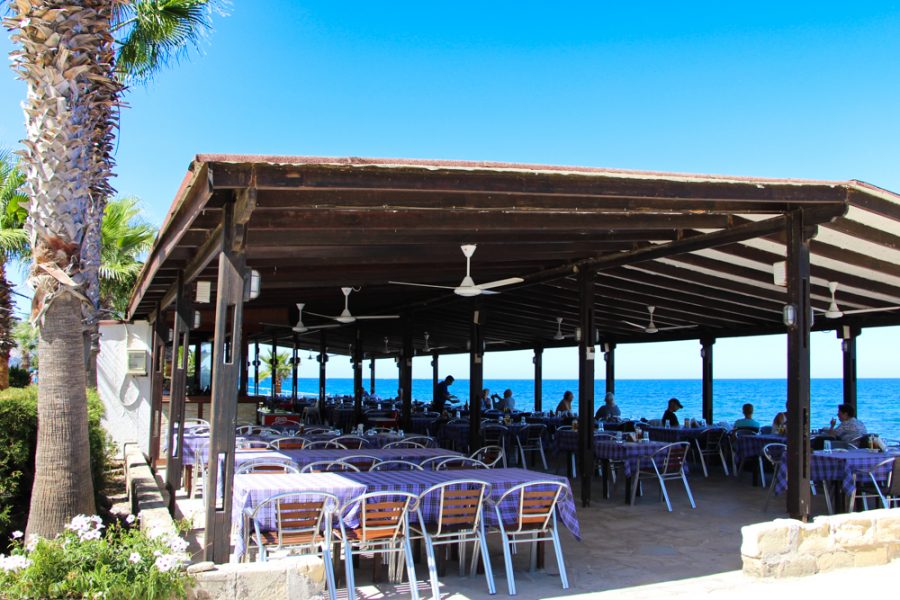 Baths of Aphrodite
Soon its time to head off, up the precipitous but oh-so-stunning mountain terrain again until we reach the Baths of Aphrodite.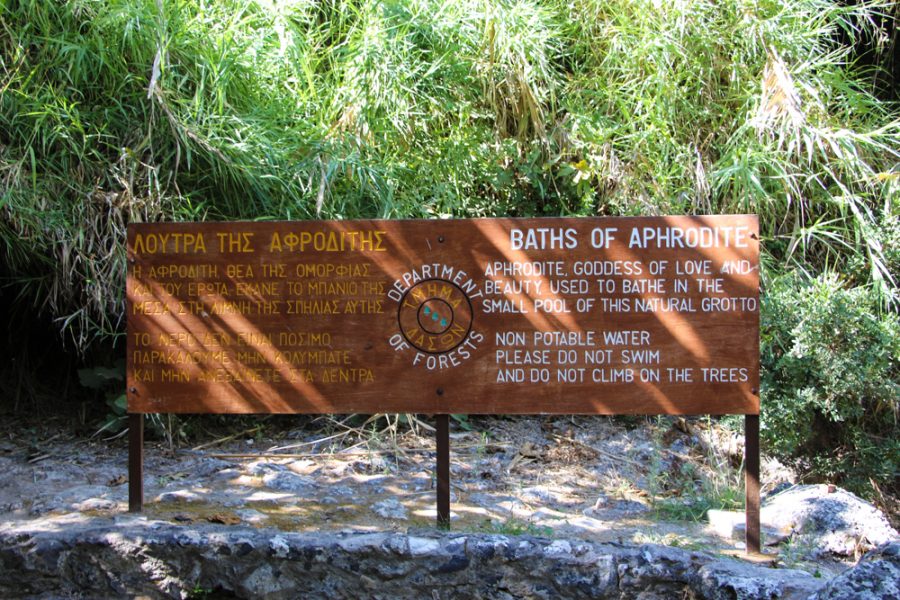 Forever etched in legend as the place where the Goddess Aphrodite and her lover Adonis frolicked, the fresh water spring is undeniably lovely. The whole area has been carefully tended and maintained, and is a space of quiet solitude and reflection.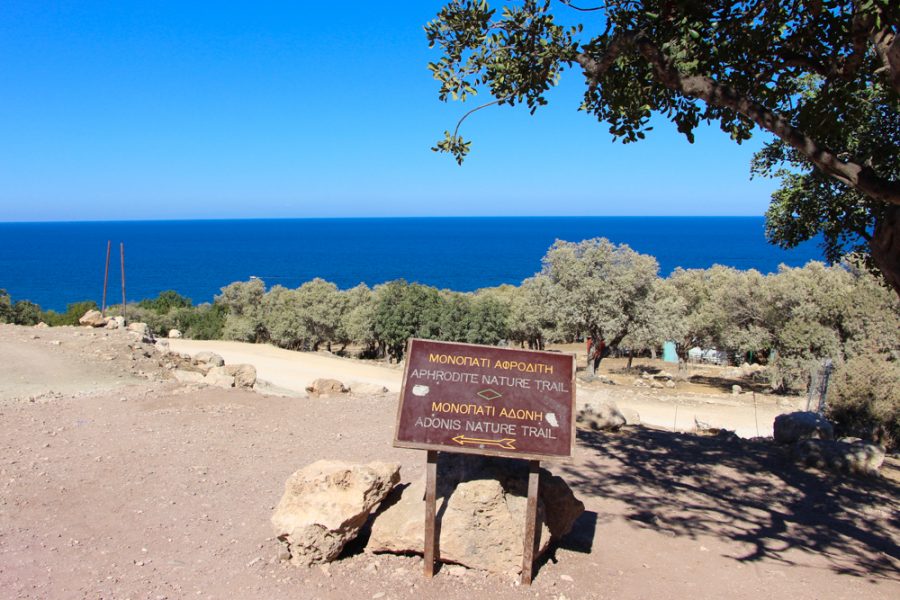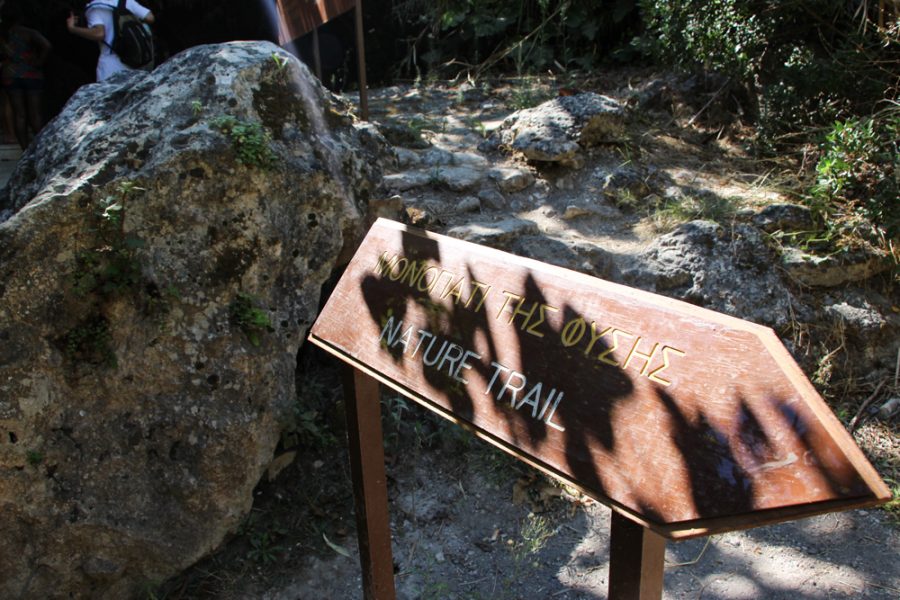 They say that splashing your face with water from the spring will instantly make you years younger #hopeisabeautifulthing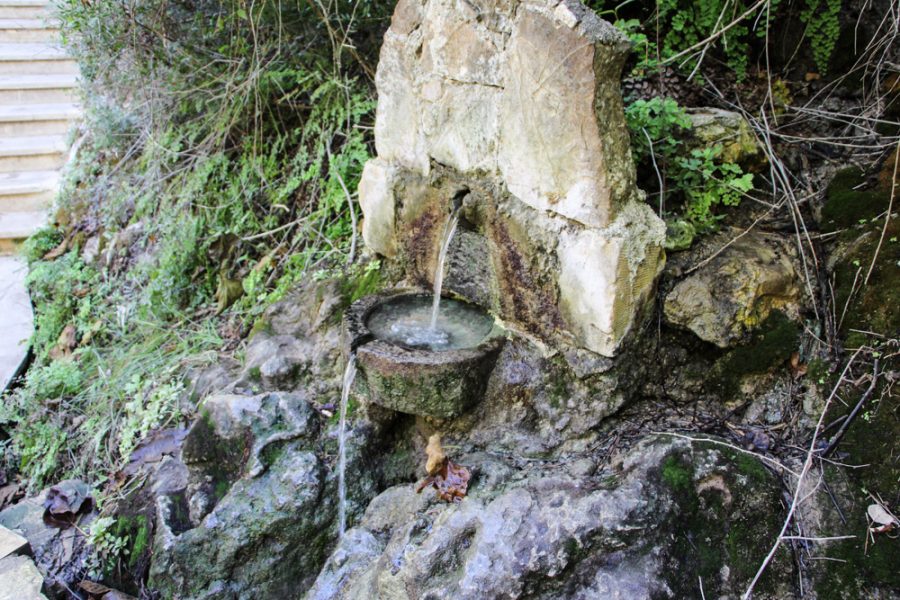 Lara Bay & gorgeous turtles
After which we head back into the sunshine and on to our next port of call – Lara Bay.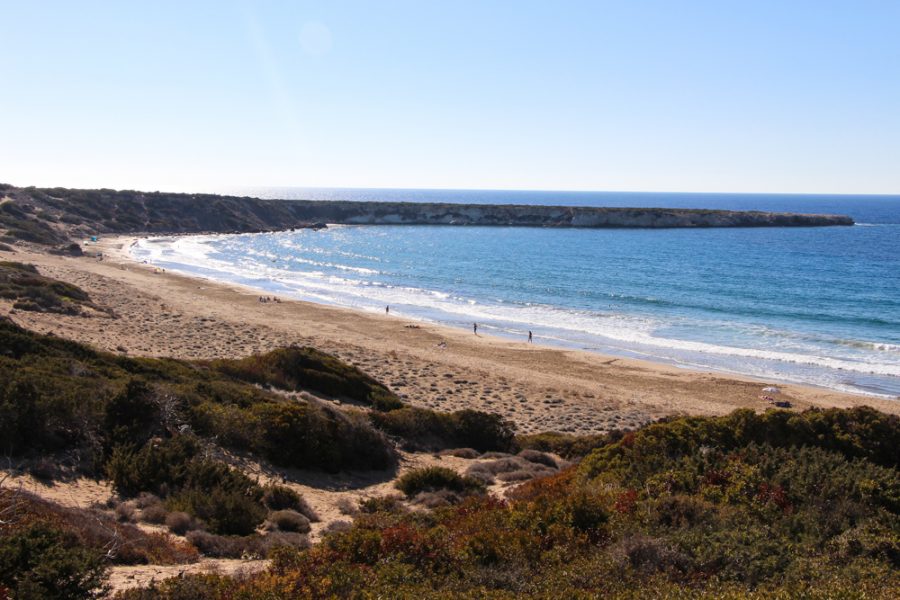 Known for being one of the primary nesting spots for loggerhead and green turtles in west Cyprus, Lara Bay has to be one of the best stretches of beach in Western Cyrpus.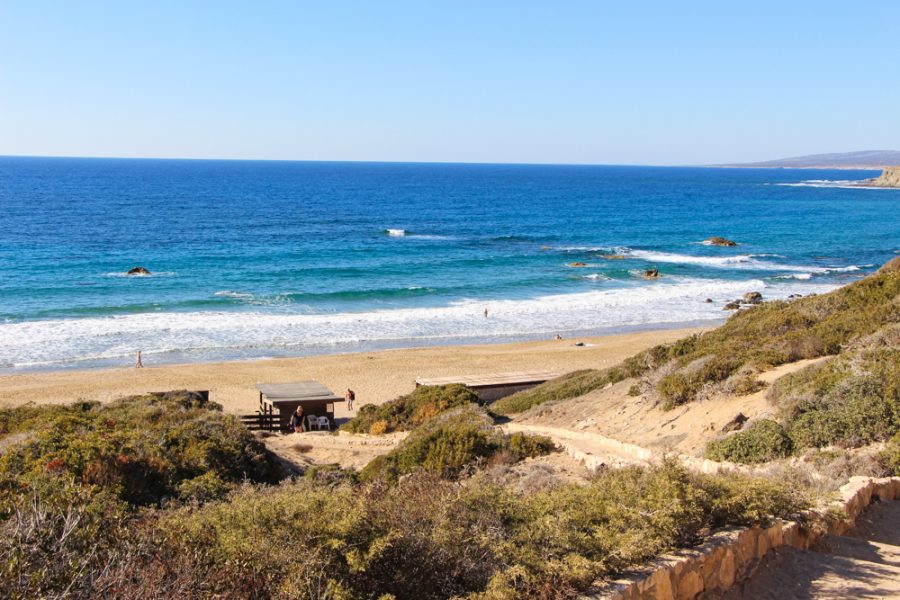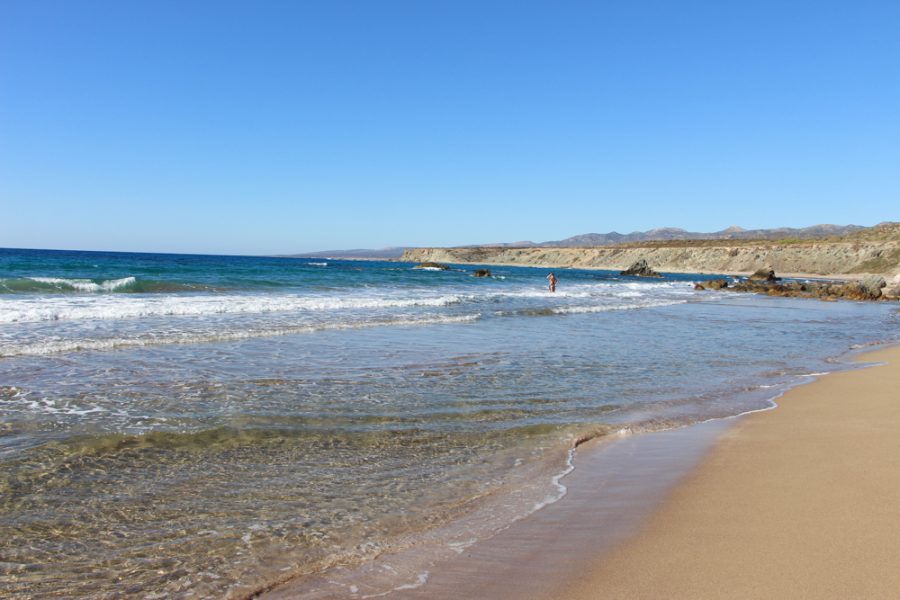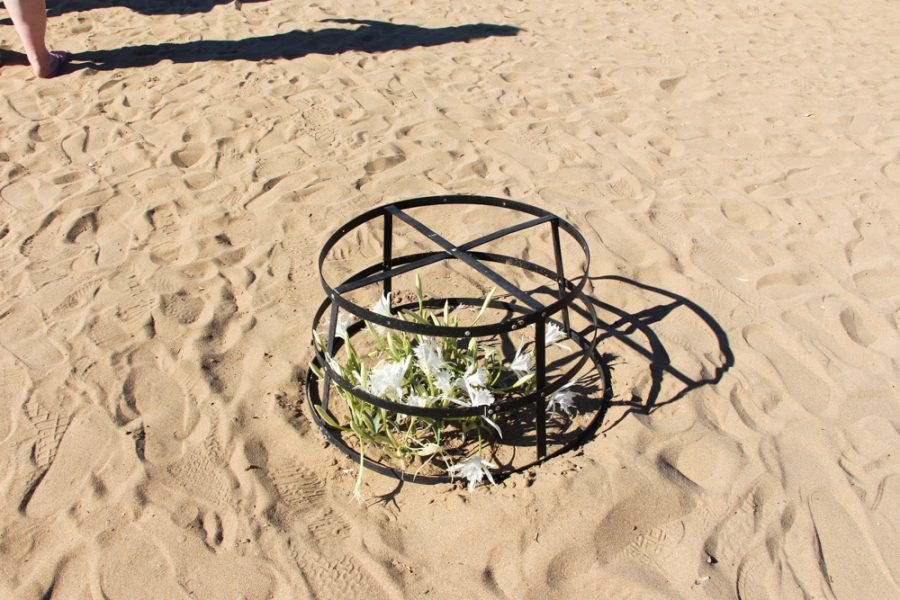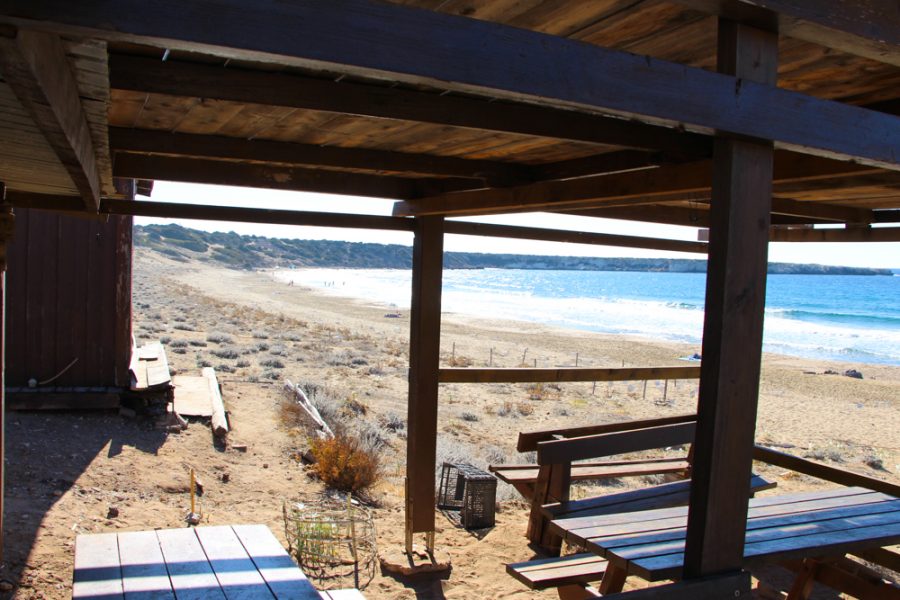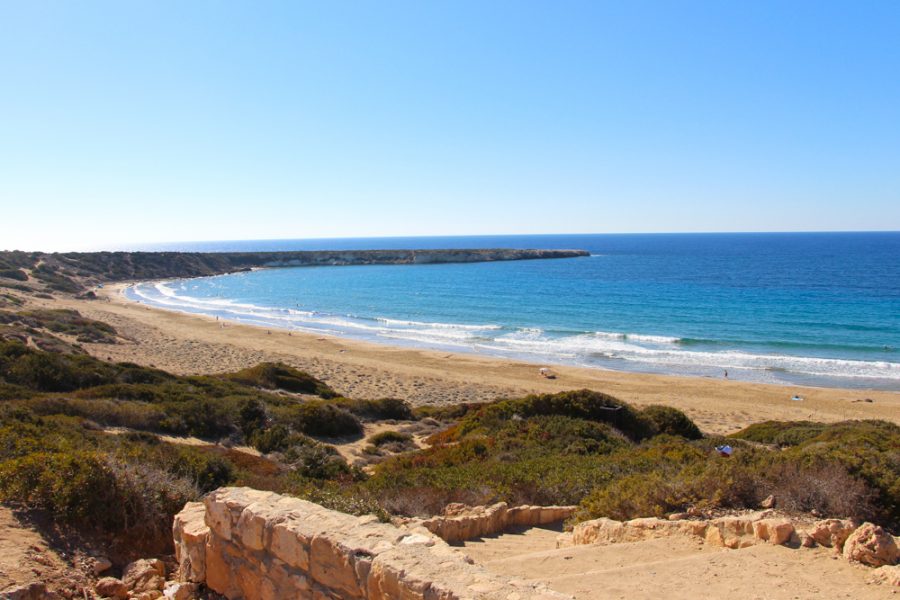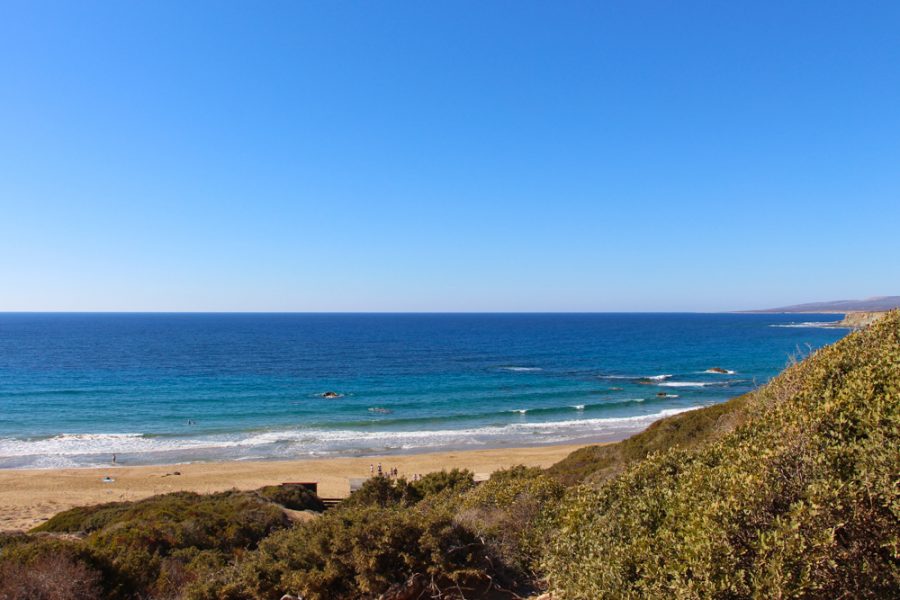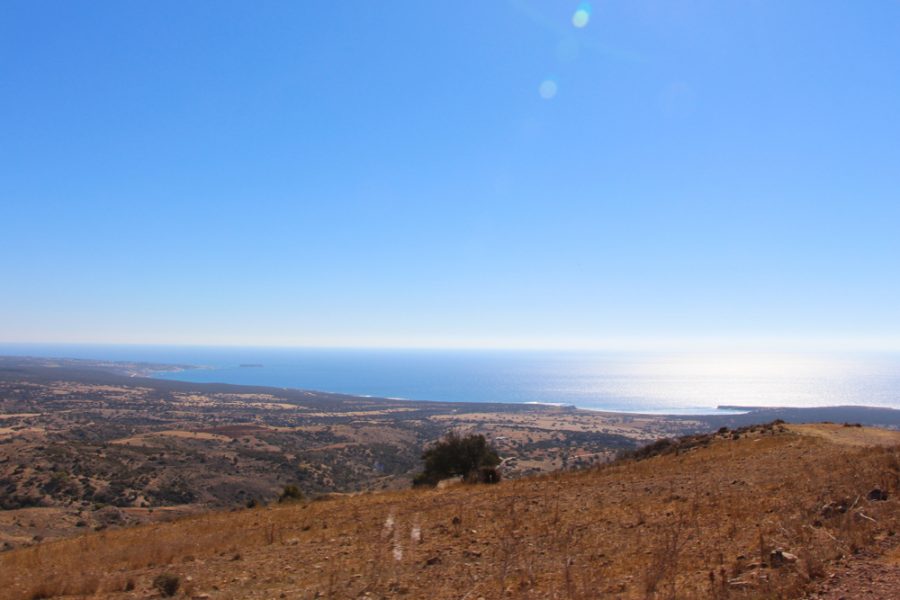 What I love most about Lara Bay is how quiet it is – we almost have it to ourselves! Our visit puts us just outside nesting season for the turtles, but we still get to see a few babies in the nursery :)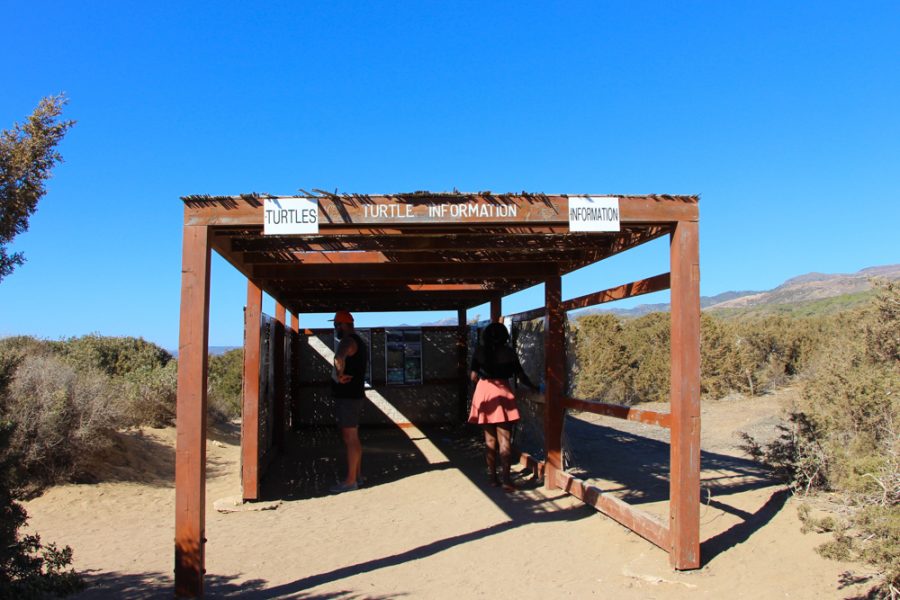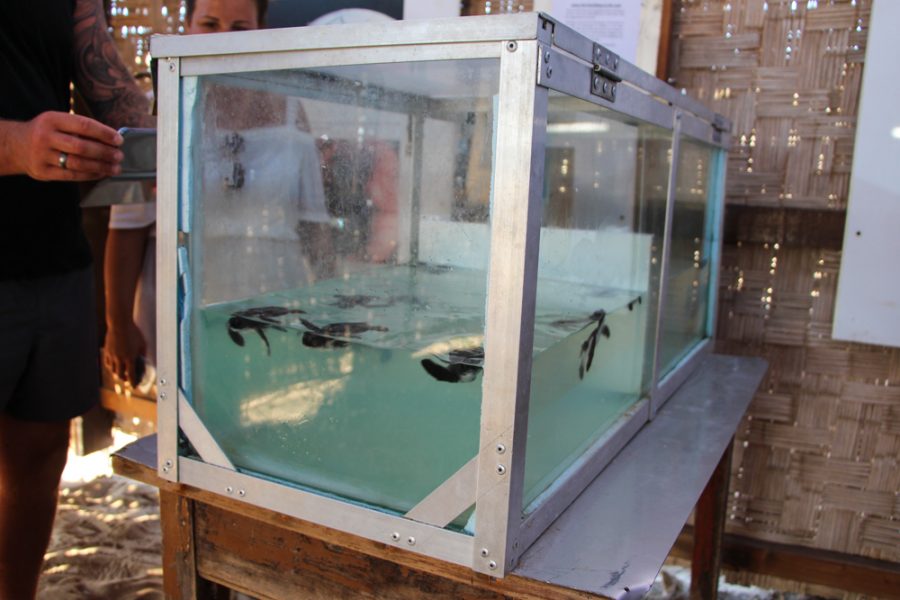 Again, the only downside is that we only have around half an hour to enjoy the beach – if I had more days I would definitely have hired a 4×4 to spend some quality time on the sand…
All in all its been a fantastic day trip seeing more of the mythical Troodos Mountains, Blue Lagoon and Lara Bay. Definitely one to add to the itinerary.
We organised our trip through our hotel, Almyra. Wherever you end up staying, its always worth checking in with reception to see which tours are available.