Dinner at Ham Yard Hotel, restaurant review
Ham Yard is the latest hotel from the eclectic Firmdale group, located in a surprisingly quiet pocket of Soho, on a lush corner plot. The hotel curves deliciously around a tree-lined curve in the street, and feels almost like a private courtyard. We're here this evening take the restaurant for a spin with a candle-lit dinner at Ham Yard Hotel.
The Firmdale groups of hotels are known for their quirky interiors and Ham Yard more than delivers on that score. In fact, apart from being aesthetically pleasing, Ham Yard Hotel also has its own cinema, bowling alley and roof garden. Swish.
READ MORE:
Shangri-La at The Shard, London | Hotel Review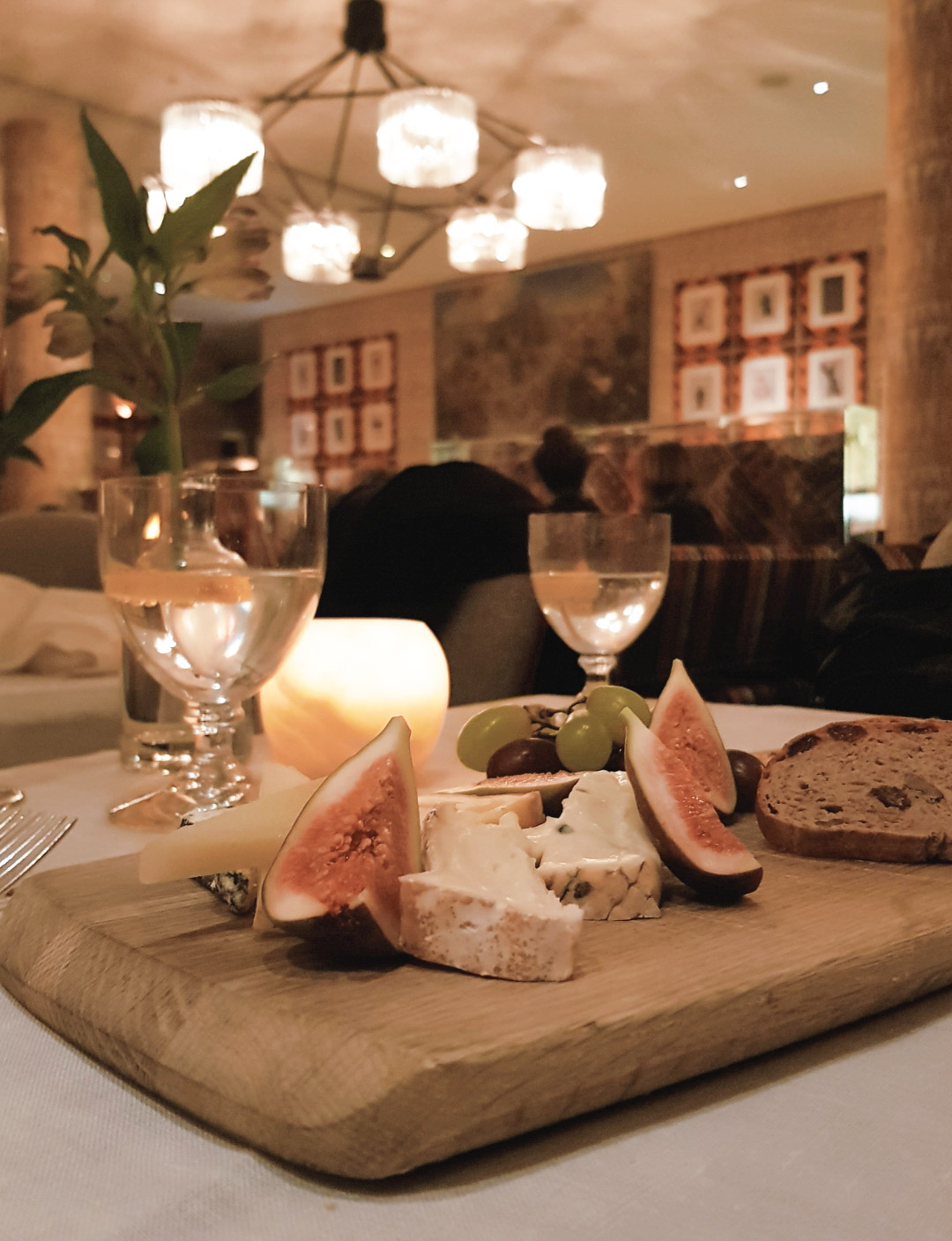 As we walk through the leafy piazza with its prized al fresco seating and into the reception, we are enveloped an aesthetic full of eccentricities. All around us are colourful objects, chairs, stools and tables, which lead the way into the restaurant proper.
On reaching the restaurant, we're struck by how handsome it is. The space is impressive with its high ceilings and glass chandeliers in full bloom.
As we settle in to the amply-cushioned booths, surrounded by tribal prints and glowing candles, we're suddenly quite excited to be having dinner at Ham Yard Hotel.
READ MORE:
The Ultimate List – 39 of the Best Things to Eat In London
Feeling right at home at Ham Yard Hotel
Dinner at Ham Yard Hotel begins with slippers of fresh, thick-crusted bread, and a perusal of the menu.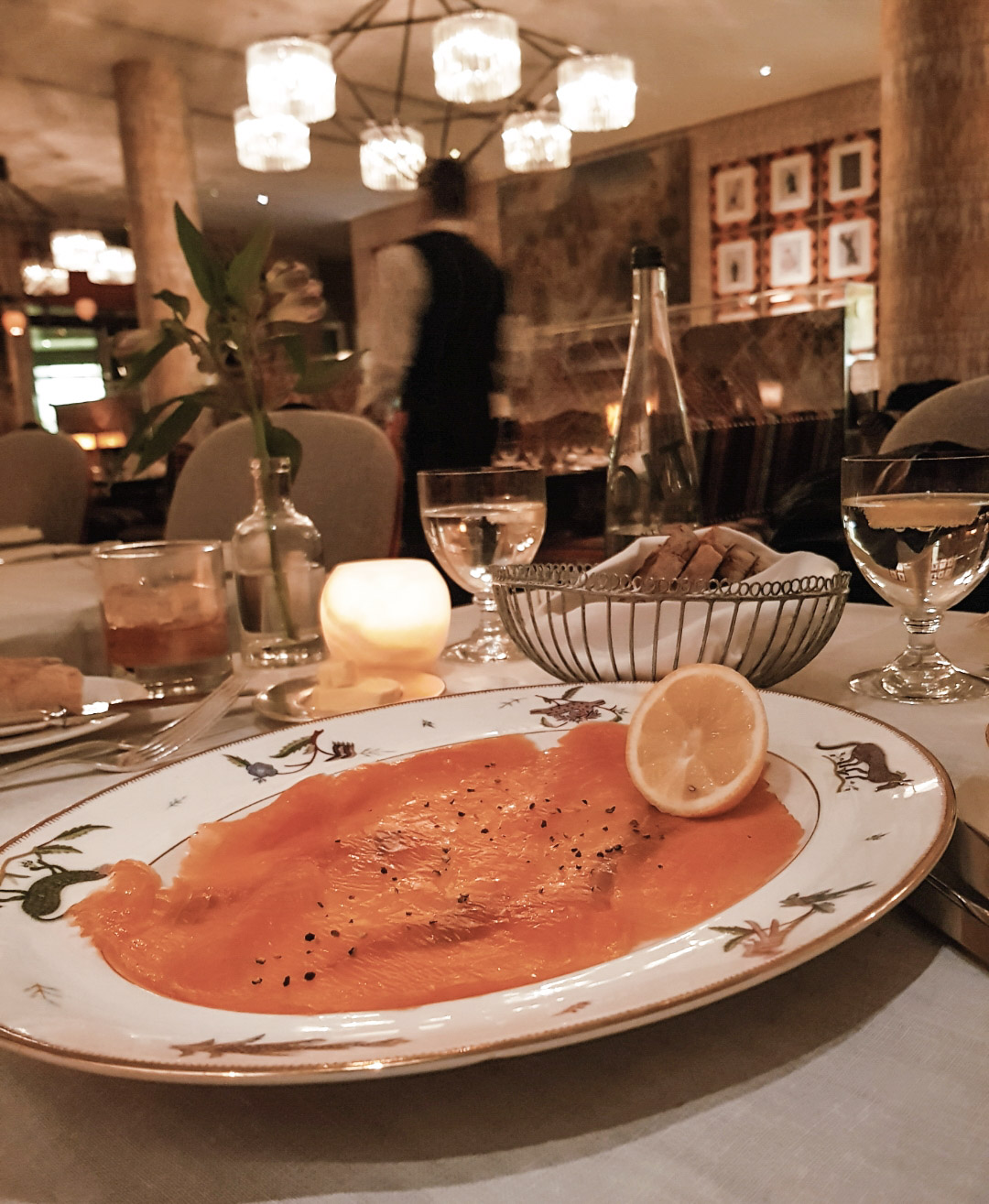 First, to kick off dinner at Ham Yard Hotel, we choose the rather fine sounding Loch Fyne smoked salmon, which arrives in glistening sheets.
After a generous squeeze of lemon, we slip pieces of the hand-carved salmon on to thin slices of sourdough toast, marveling at the simplicity and the yumminess of it all.
For mains, although everything looks lovely, as soon as my eyes land on the oxtail ragu pappardelle I know I have to try it. The smell of the ragu reaches the table first, followed shortly by the dish itself. Soon, the air is filled with the aroma of slow cooked tomatoes, herbs and meat.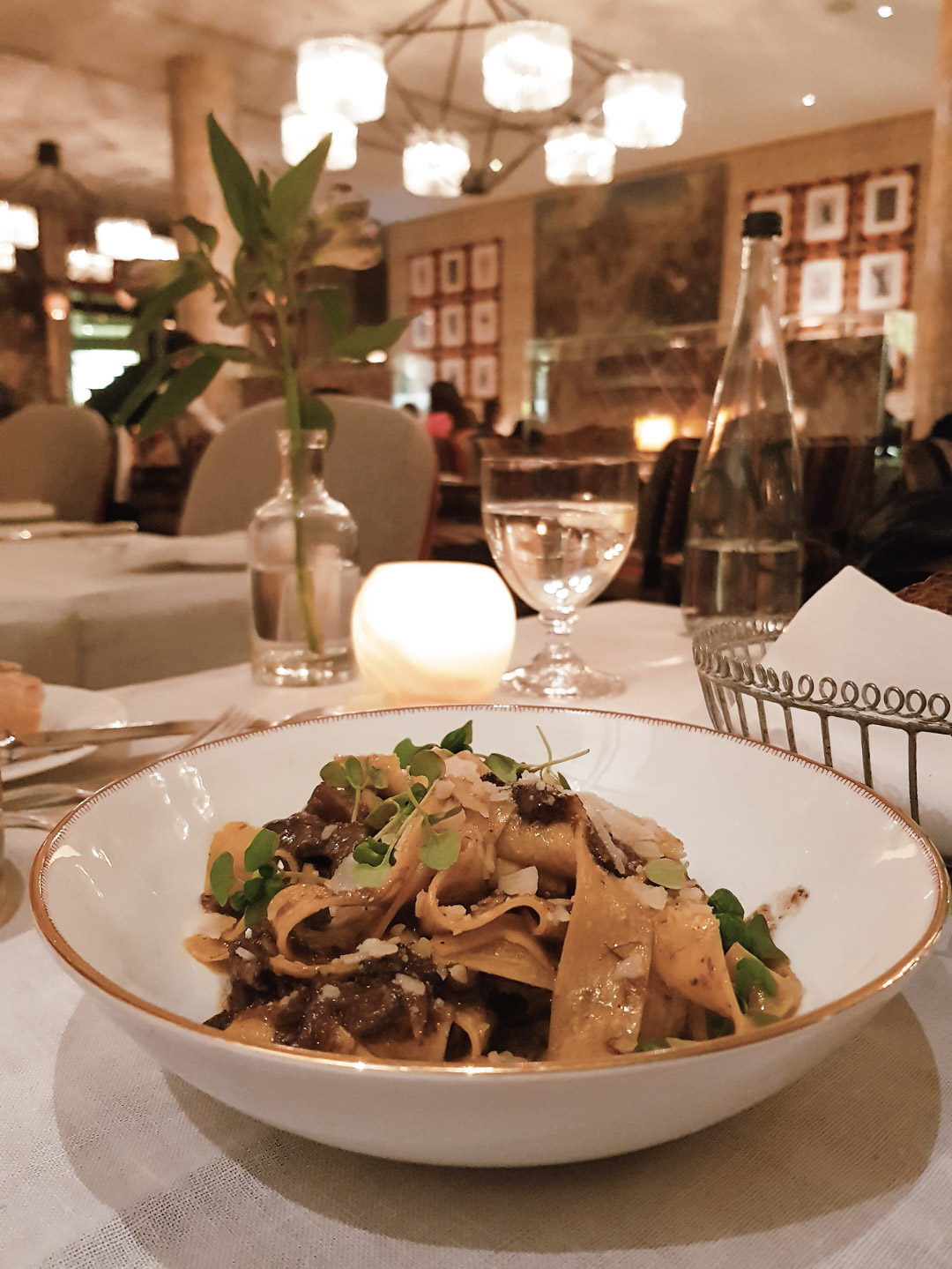 Hungrily, we twist our forks through the pappardelle, making loops of the thick-ribboned pasta, and trying to also scoop up as much of the ragu as possible. Mmm, delish.
Another lovely dish is the Rhug Estate Barnsley chop, festooned with mushroom duxelle and a buttery fondant parsnip.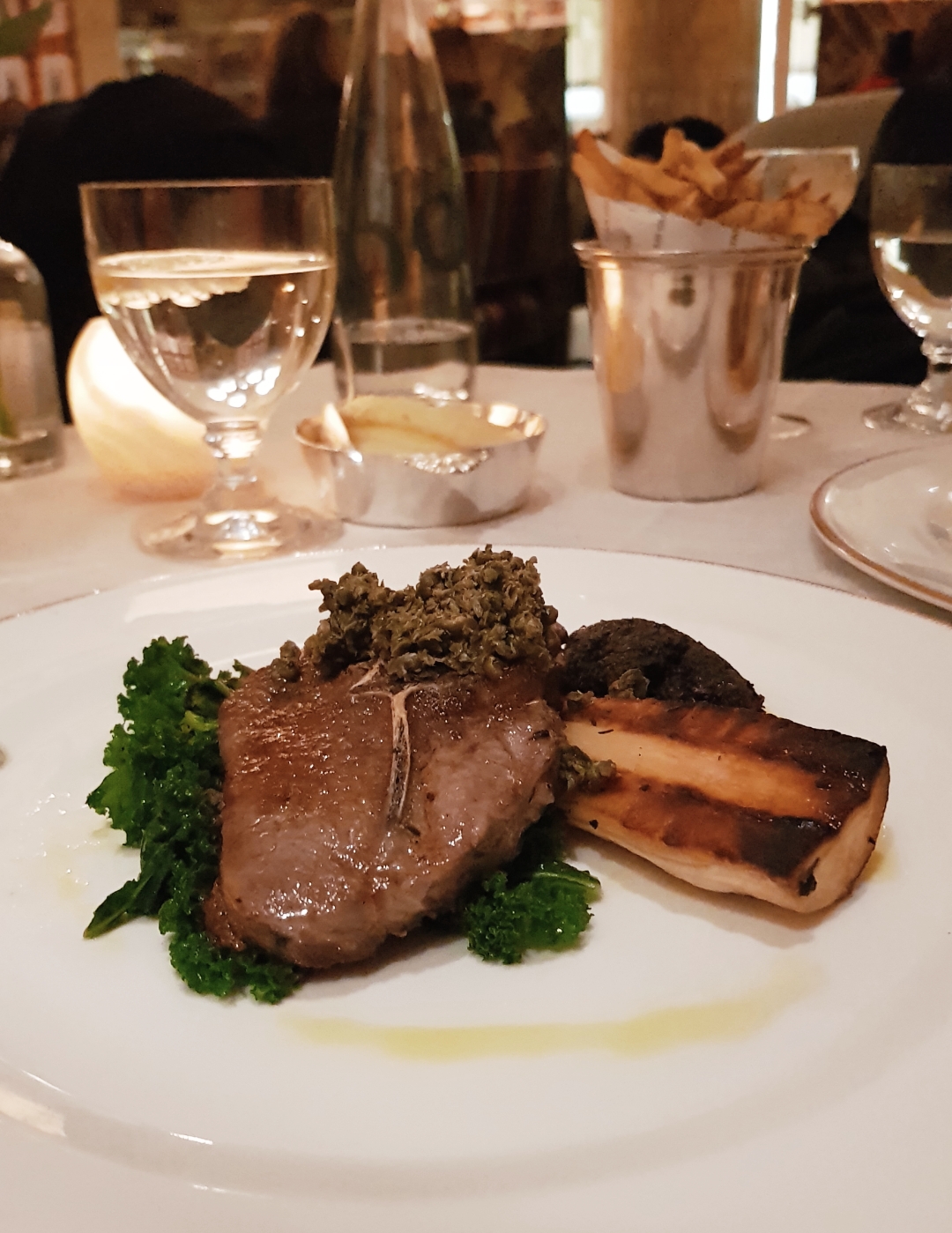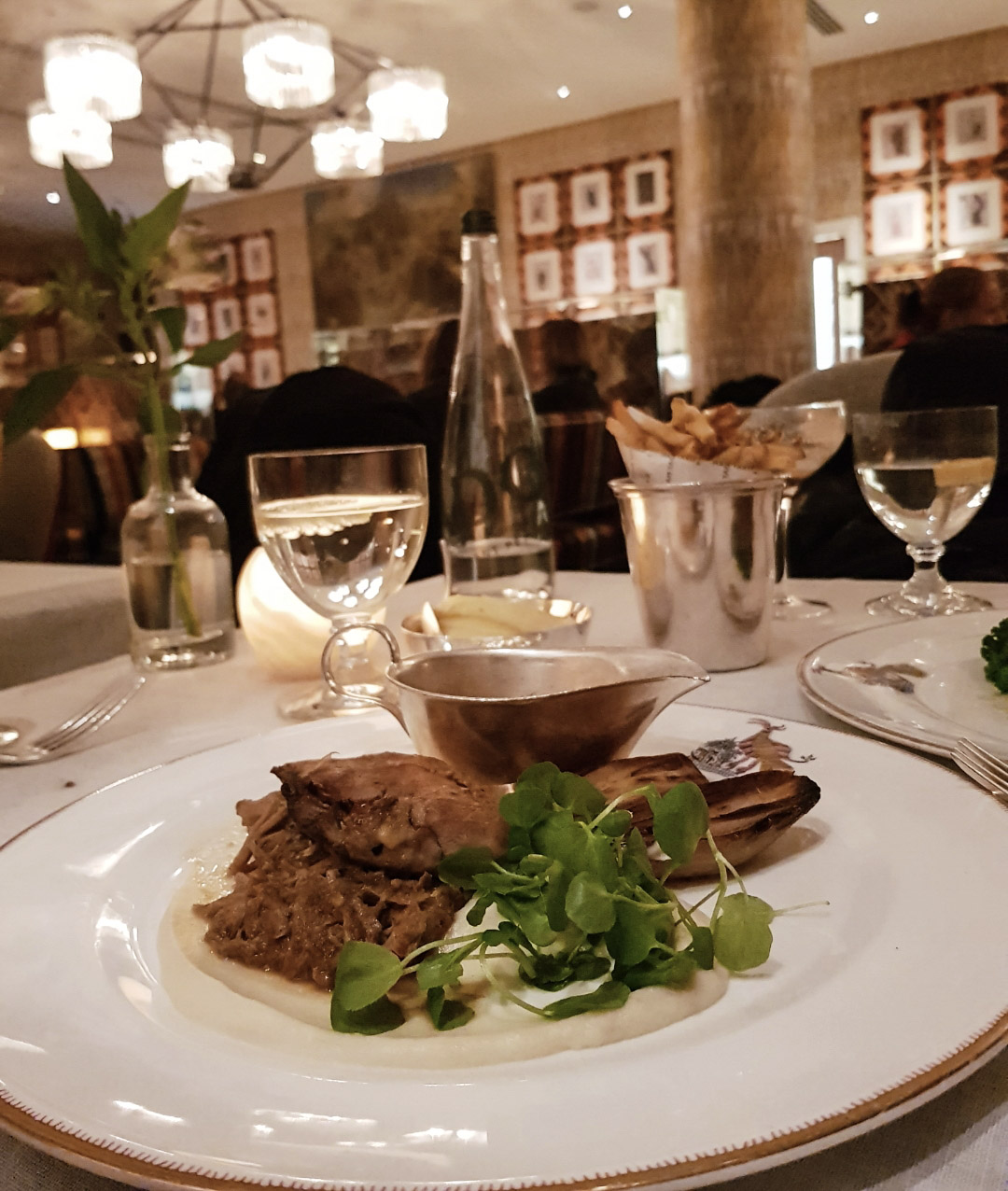 Desserts & final thoughts
You'd think by now that we would be full, which we are, but dessert awaits…
First we dip spoons into the moist, dewy chocolate cake with its salted caramel mousse and popcorn ice cream. Although it's a nice enough dessert, rich and gooey, by the end of it we are struck with the dreaded popcorn-between-the-teeth.
READ MORE:
The 10 Most Instagrammable Desserts in London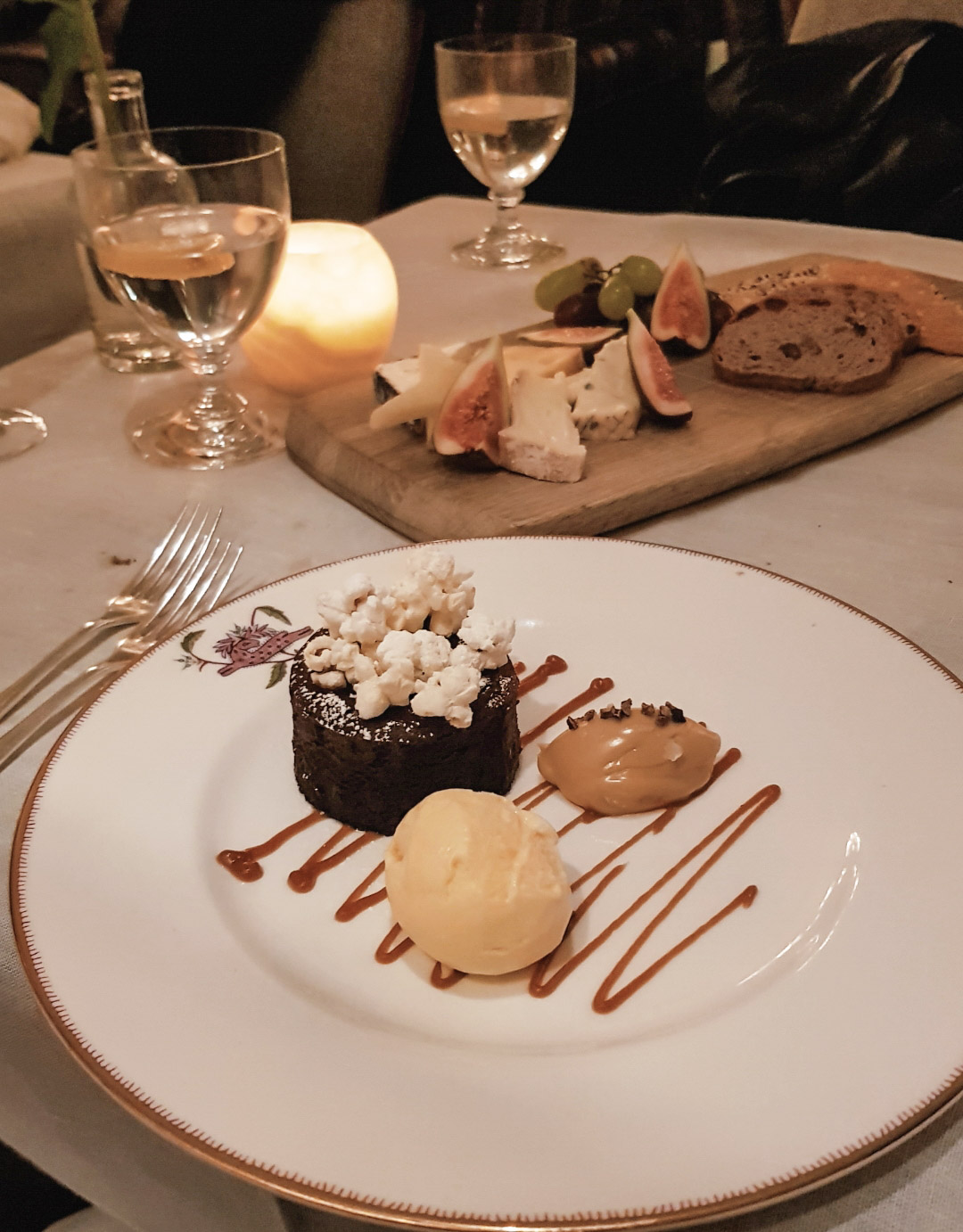 Next up, we try a few nibbles of cheese, handpicked recently by the sommelier on a trip abroad. The man knows his cheeses (even if I have forgotten what they are now).
All in all, our dinner at Ham Yard Hotel has been lovely. By the flickering of candlelight, we've felt right at home, and can't wait to head back for more Firmdale experiences!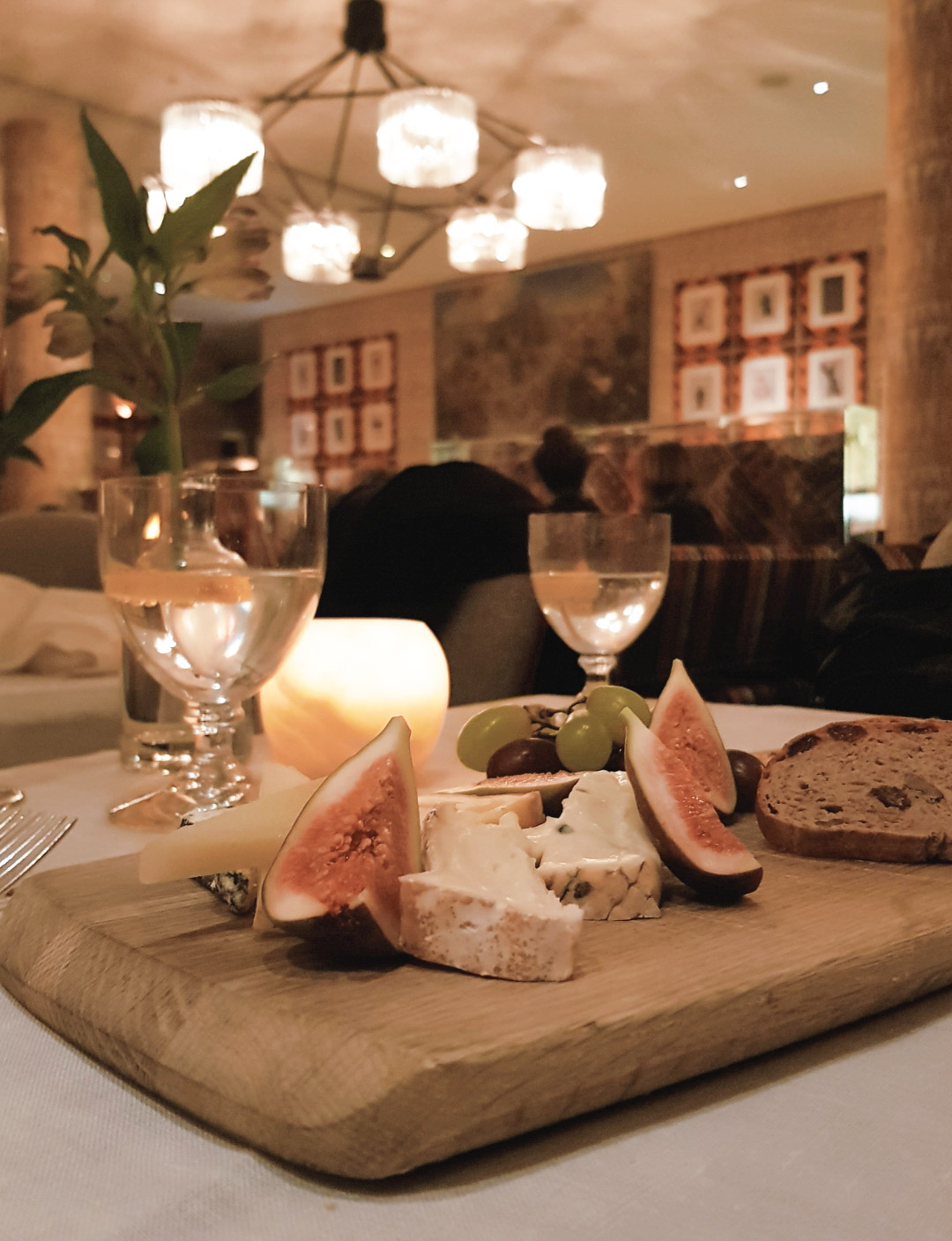 READ MORE:
Cheeseburger Gyoza, Sugared Doughnuts & Cold Brew Coffee at Dirty Bones Soho
The Details
Ham Yard Hotel
Address – 1 Ham Yard, Soho, London W1D 7DT, UK
Website – Ham Yard Hotel
Phone – 020 3642 2000
Nearest Tube – Piccadilly Circus
Our experience at Ham Yard Hotel was complimentary. This does not affect our review in any way. All views are our own and as ever we aim to provide useful and honest feedback.