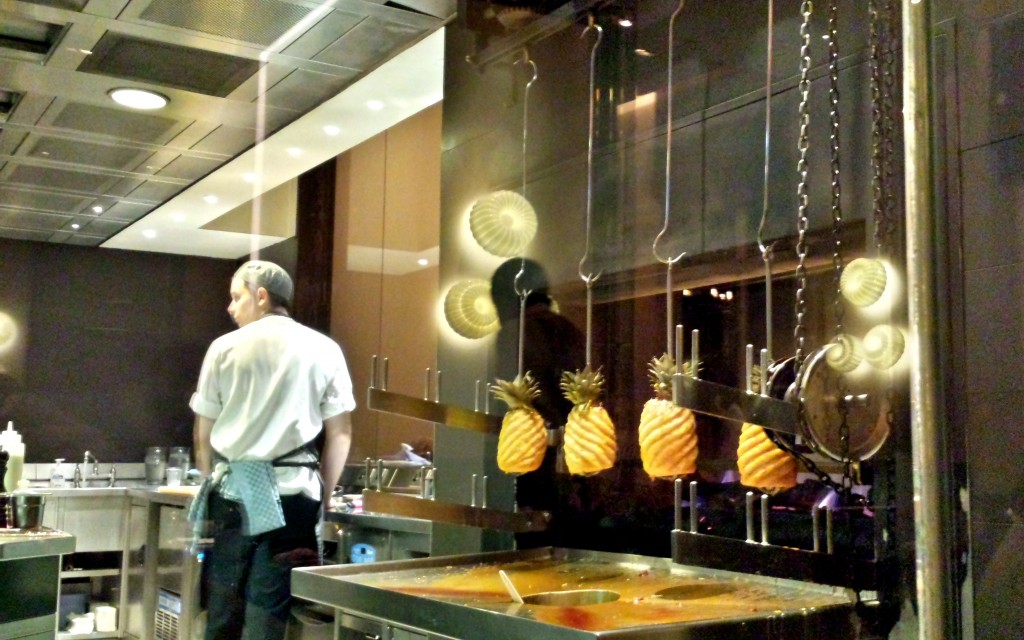 Heston, are you here?
7/10
Heston Blumenthal is a chef synonymous with mad-cap food creations, whose experimentations with ingredients are well known. This mastery of illusion is evident in complex constructions which sometimes look like one thing and taste like its opposite. You would expect this kind of wizardry to be abundant at Dinner, but there are only a few instances where this is the case.
The philosophy at Dinner is based around the resurrection of long forgotten recipes. A medieval starter of 'meat fruit' looks like an orange, whose skin is crafted from carefully shaped and dimpled mandarin jelly. Cutting into this reveals a parfait of chicken liver and foie gras, served with toasted sourdough. Detracting from the enjoyment of the meat are the rock-hard bricks of bread, which are incredibly arduous to chew on. The bread dominates every mouthful such that the delicacy of the parfait is lost in its burliness.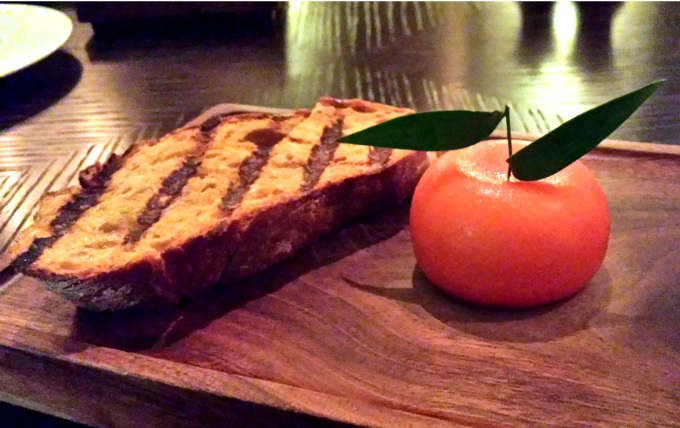 Both mains are capably made, but lack the wow-factor that one would expect from a Blumenthal endeavour. Breast of pigeon is served pink and glistening with ale jus. The gamey fowl benefits from its sous vide prep which retains the softness of the bird, however the portion is miserly. Although fillet of cod is competently handled, I've had more supple versions elsewhere. It is served on a tumble of dulse seaweed which has that lapping quality of the ocean itself – a nice fit for fish.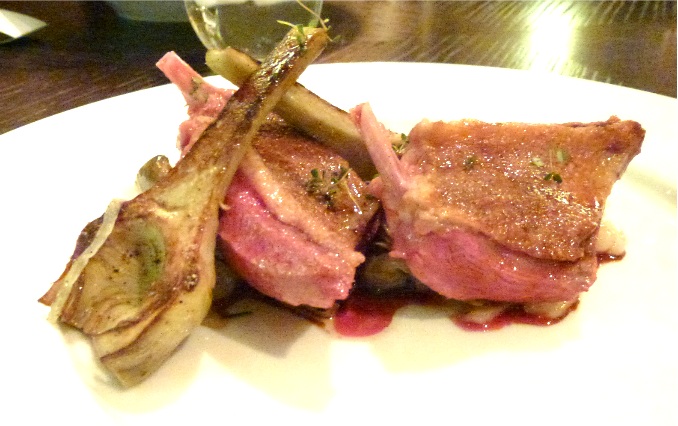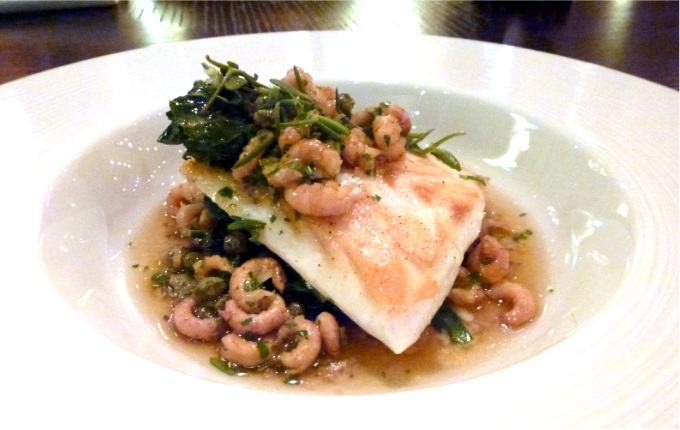 The celebrated and much-blogged about tipsy cake meets expectations. The cake portion of this is made of segments of brioche soaked in brandy and sauternes. The brioche pieces are held together in a snug embrace by a wrought iron pot, and are effortless to lift free. Topped with a sugary crunch, they have a texture that is both syrupy and unctuous. A slice of spit-roasted pineapple ties into the brioche well, matching the rustic charm of the pud.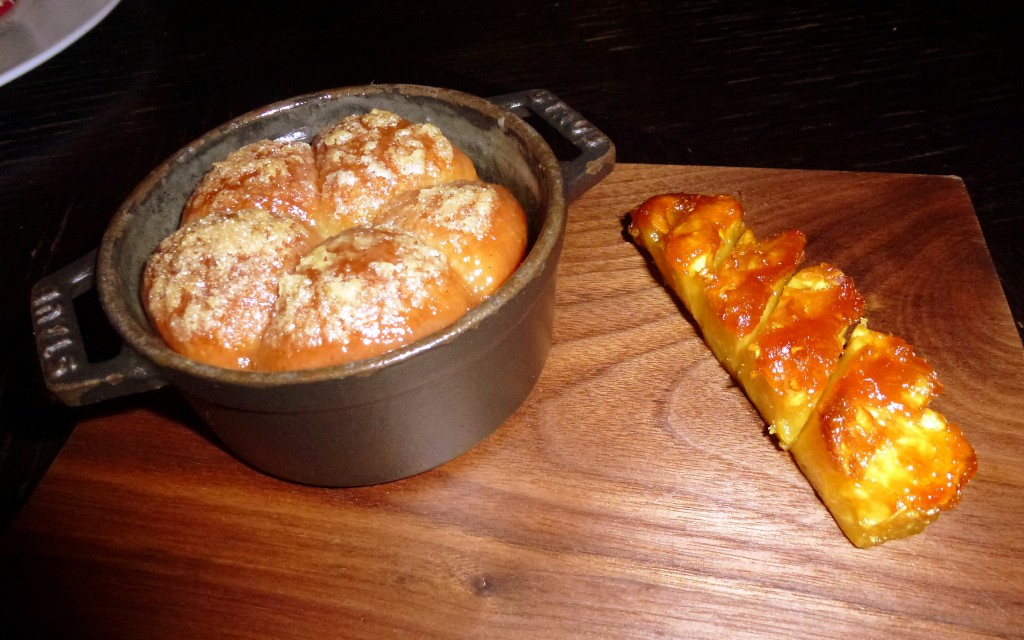 To finish, a complimentary earl grey and chocolate ganache is served in a shot glass with a caraway biscuit. This is a nice touch, but only to be expected given the price tag (around £75 per person). The whole experience is not enough, however, to plausibly feel that you have just dined in a 2 Michelin starred restaurant.
The same old question crops up again then, which is of course the reliability of Michelin and its waning importance. Dinner has not delivered on the punch and creativity that is expected, and provides an experience which is not hard to beat. I would not return to Dinner.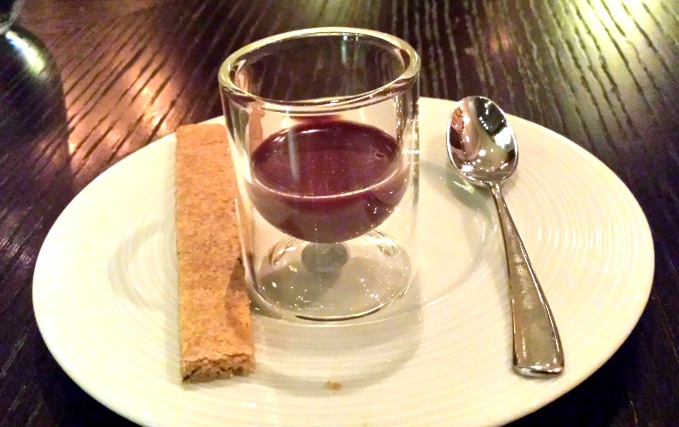 Tube: Knightsbridge