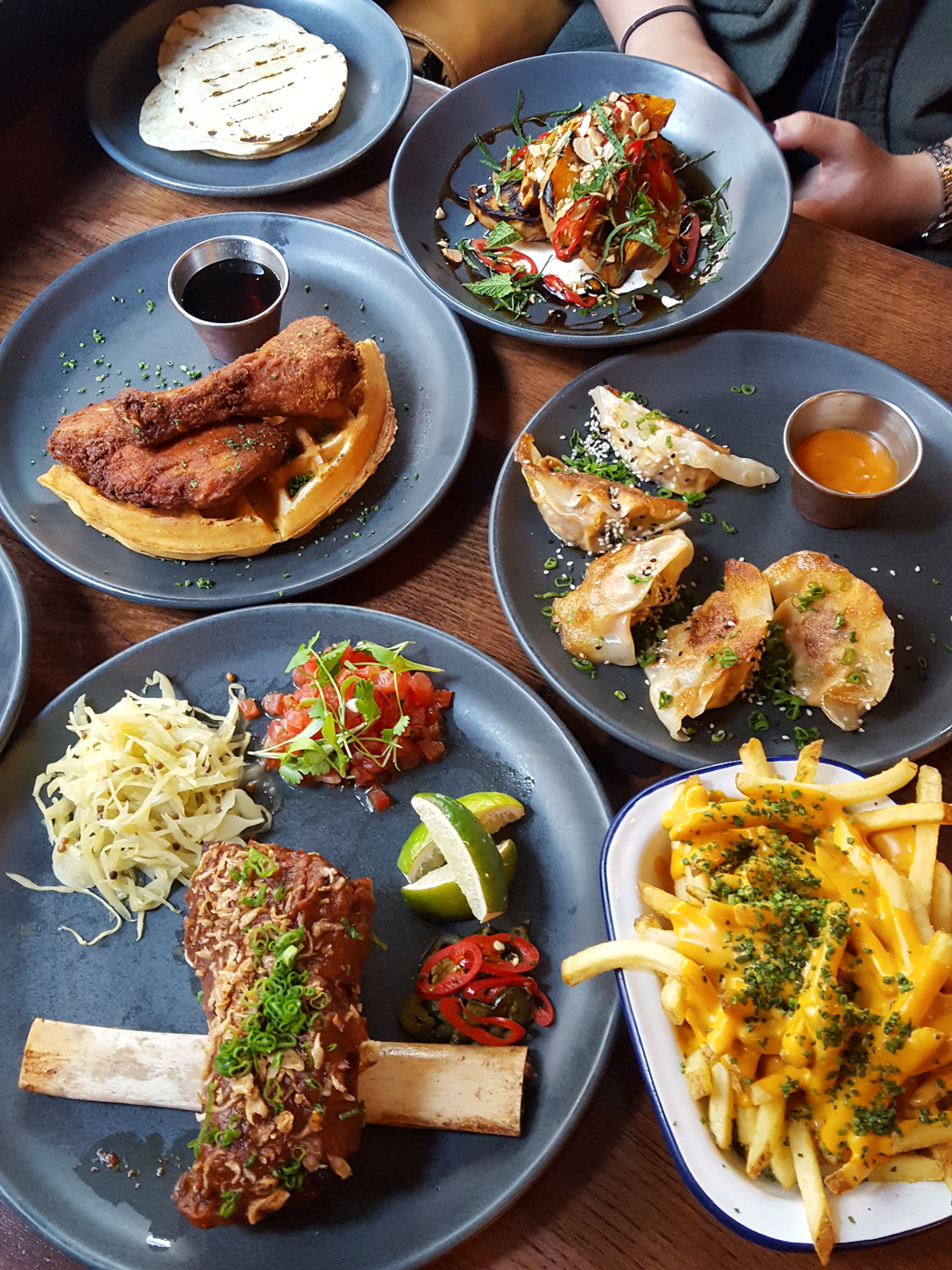 Dirty Bones opens up it's newest outpost in Soho
Cheeseburger Gyoza. Cheeseburger. Gyoza. Pimped out, slightly wrong but utterly delicious, the cheeseburger gyoza are the best things on the menu at Dirty Bones Soho.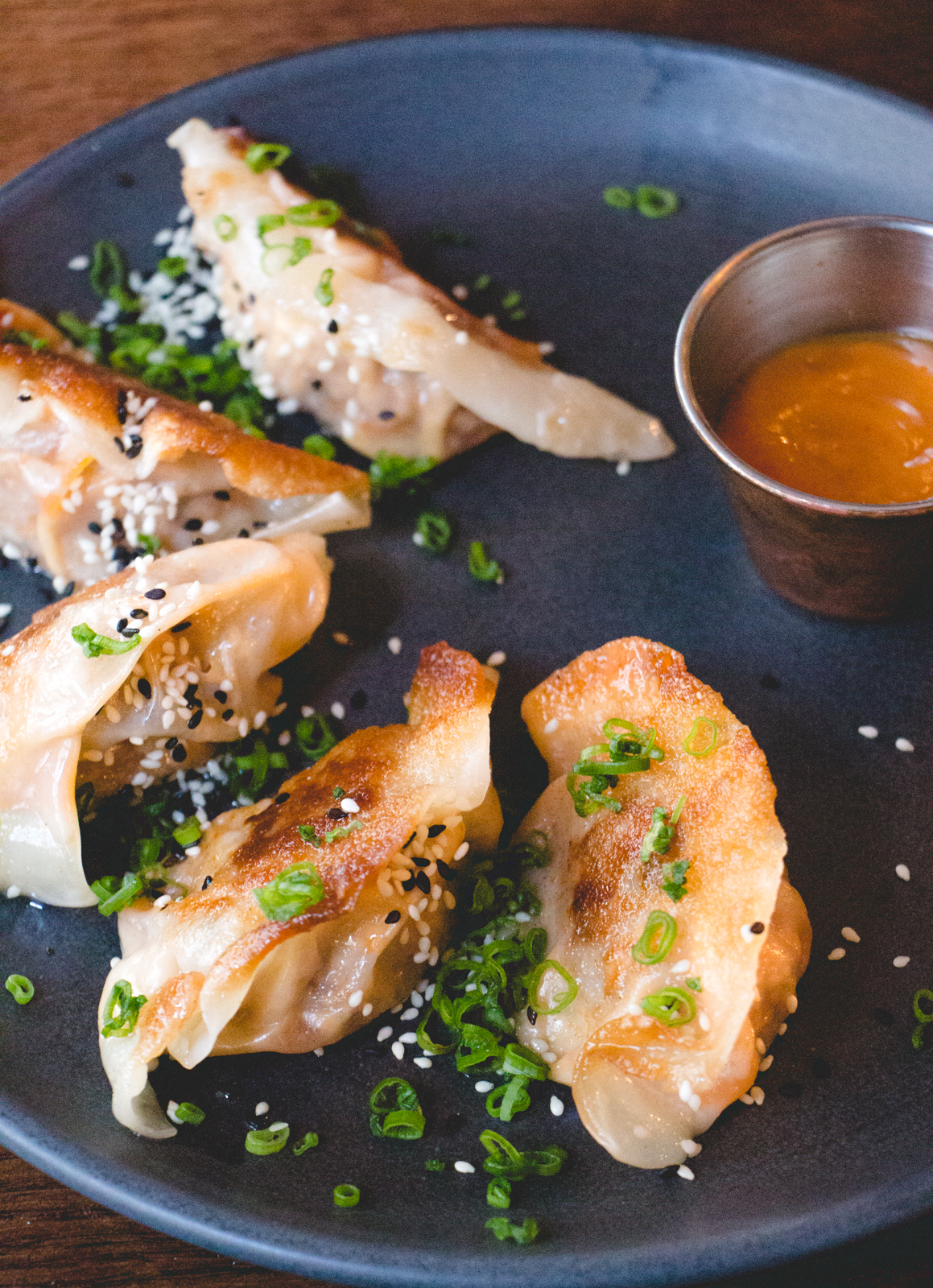 Pockets of fried-golden dumpling are filled with mince burger and nacho cheese, sealed closed and served with burger sauce. Although it's a maddening offering, I'm not mad at them. These burger-gyoza hybrids are the bomb.
This newest outpost of the restaurant is located on Denman Street in the heart of Soho, and serves a menu of gutsy, outrageous and, most importantly, delicious food.
From the cheeseburger gyoza we move to a dozen Louisiana-spiced wings, thick with marinade and full of flavour. Against these are strips of roasted butternut squash placed with creme fraiche and sliced chilli.
Then we have fried chicken drumsticks on half a waffle, with a side order of maple syrup. It's a well known combination by now, a true tried and tested favourite. The version at Dirty Bones Soho is good; although I would've likes a more mature, robust chicken crumb.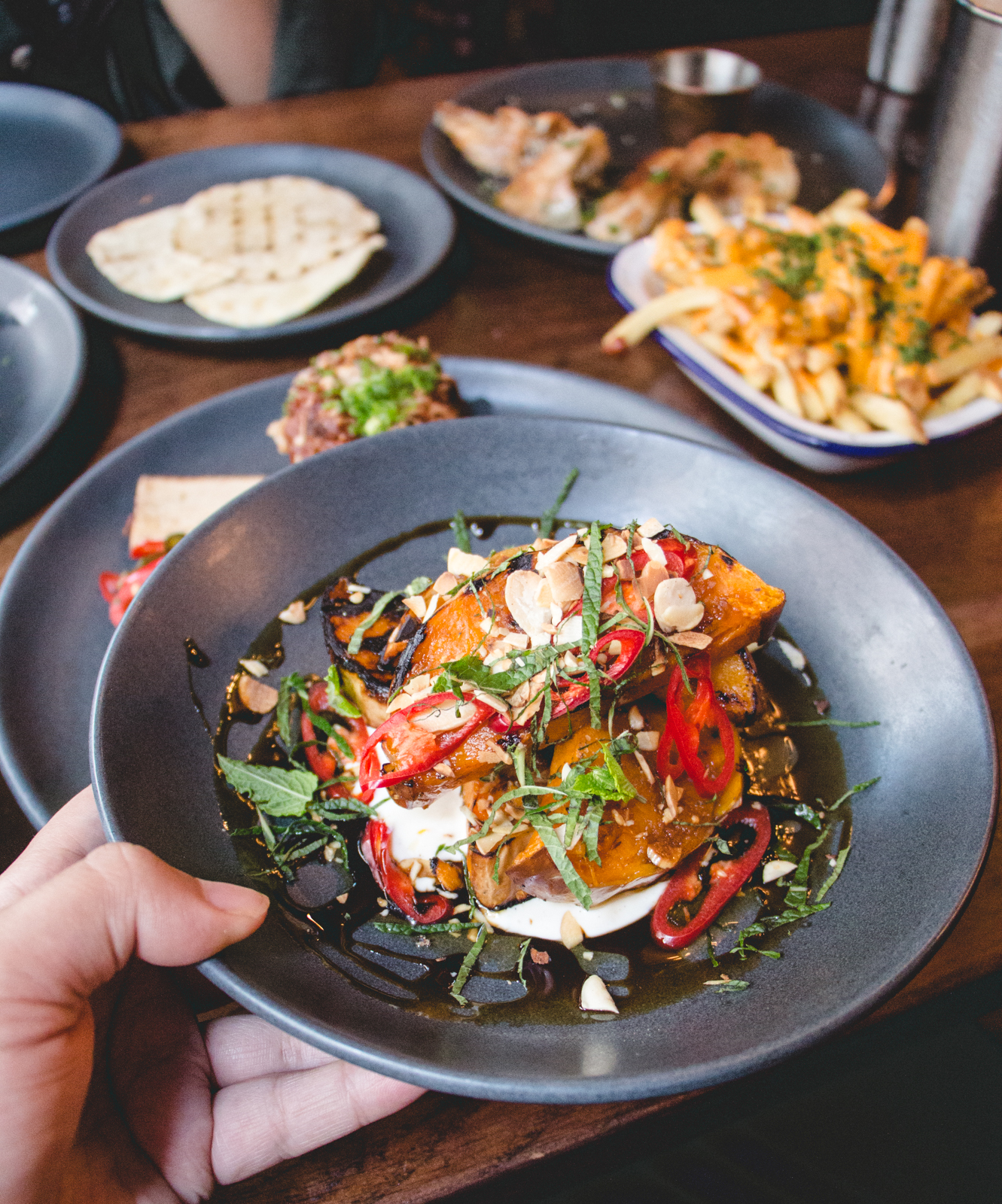 We also try the short rib tacos. Whilst we like the thick, floury tacos, fried onions and the approach to the short rib, we do think that it could be improved with a touch more times time to cook.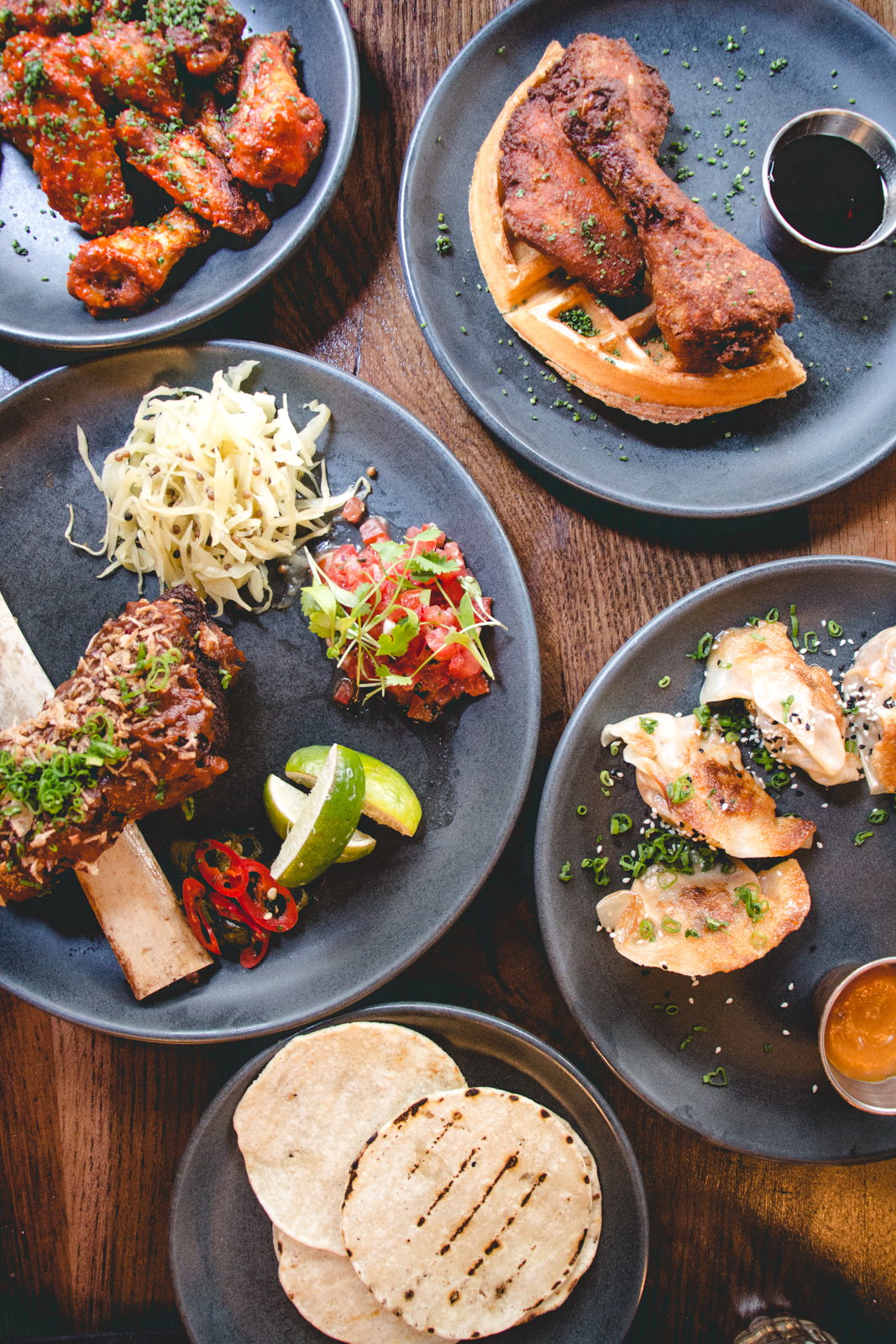 Desserts and final thoughts
Desserts provide another couple of winners. In one plate is another fluffy waffle, piled high with caramelised banana and peanut butter ice cream.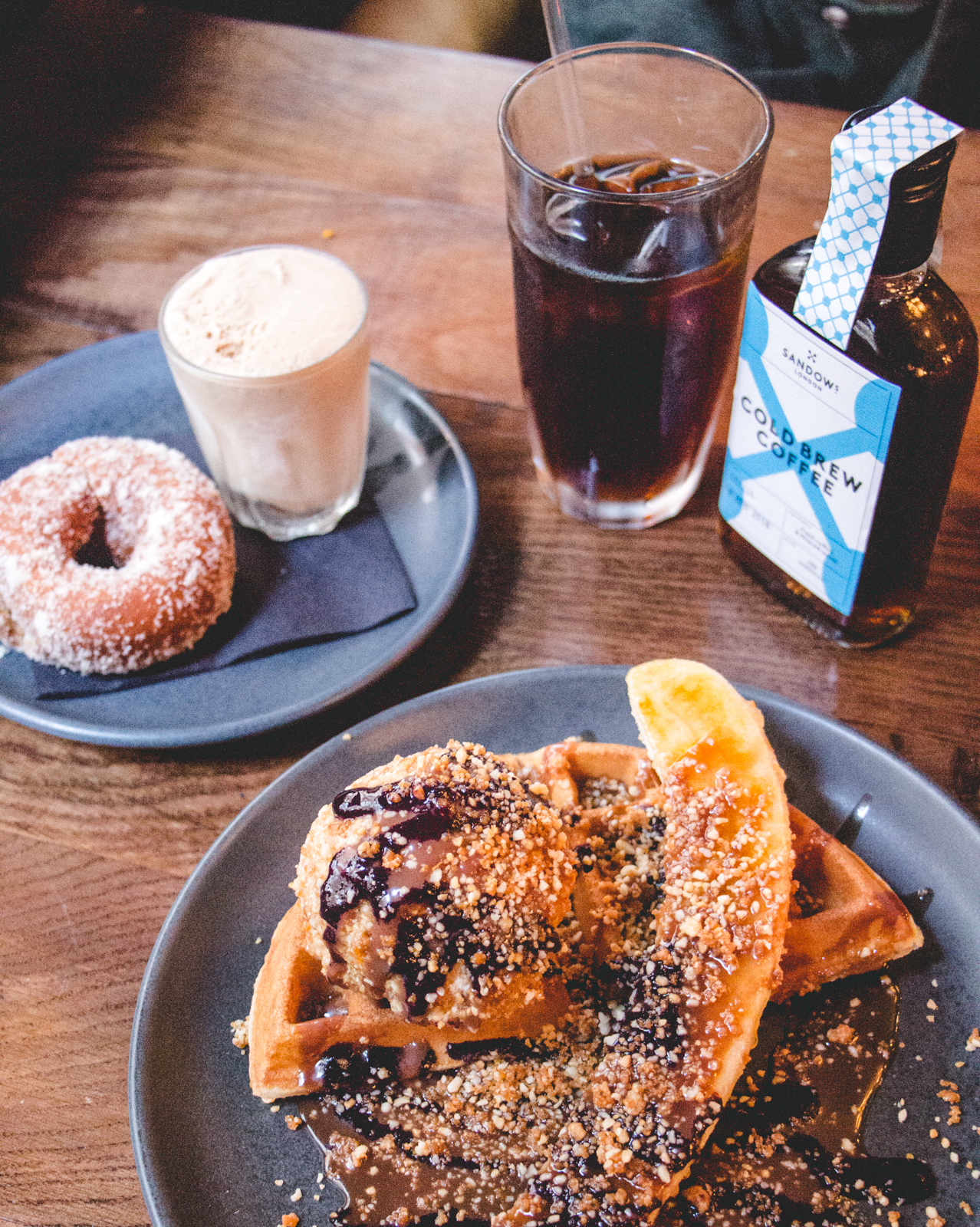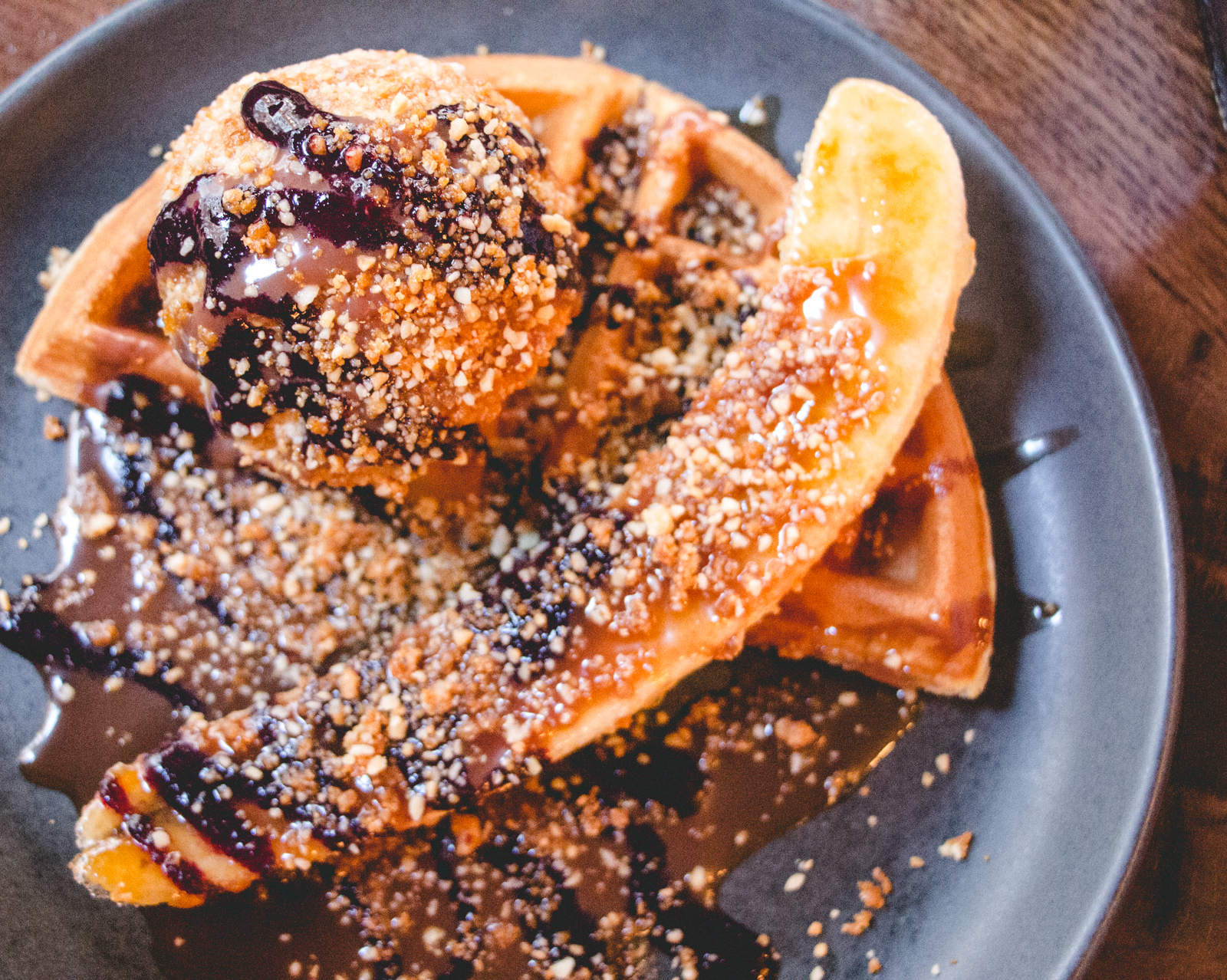 In another is a serving of coffee ice cream, like an iced latte, served with a fantastically chewy sugared doughnut.
All in all its been a good meal. Standouts include the cheeseburger gyoza for their rambunctious flavour and daring nature, and the sugared doughnut and coffee for its simplicity.
Yum.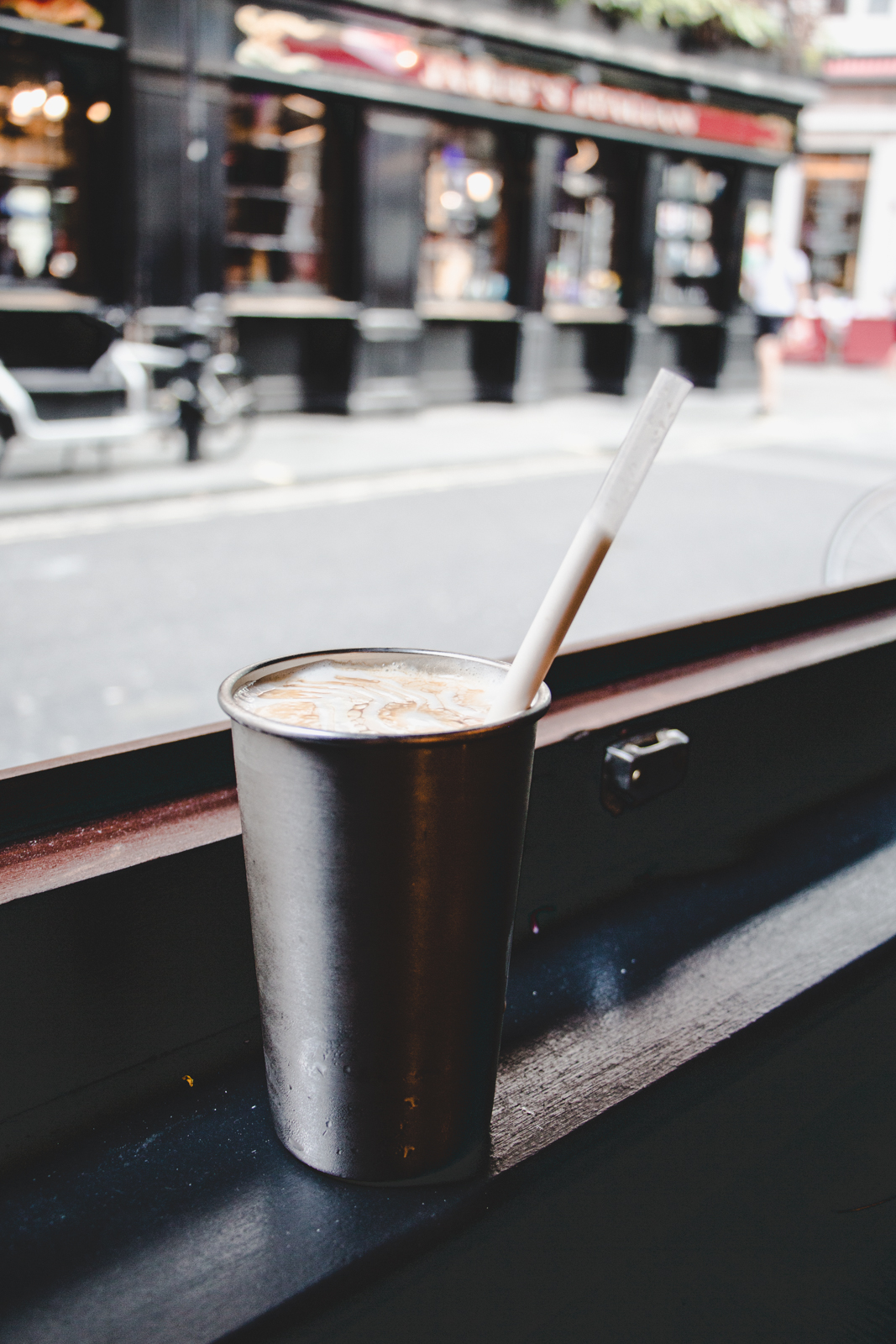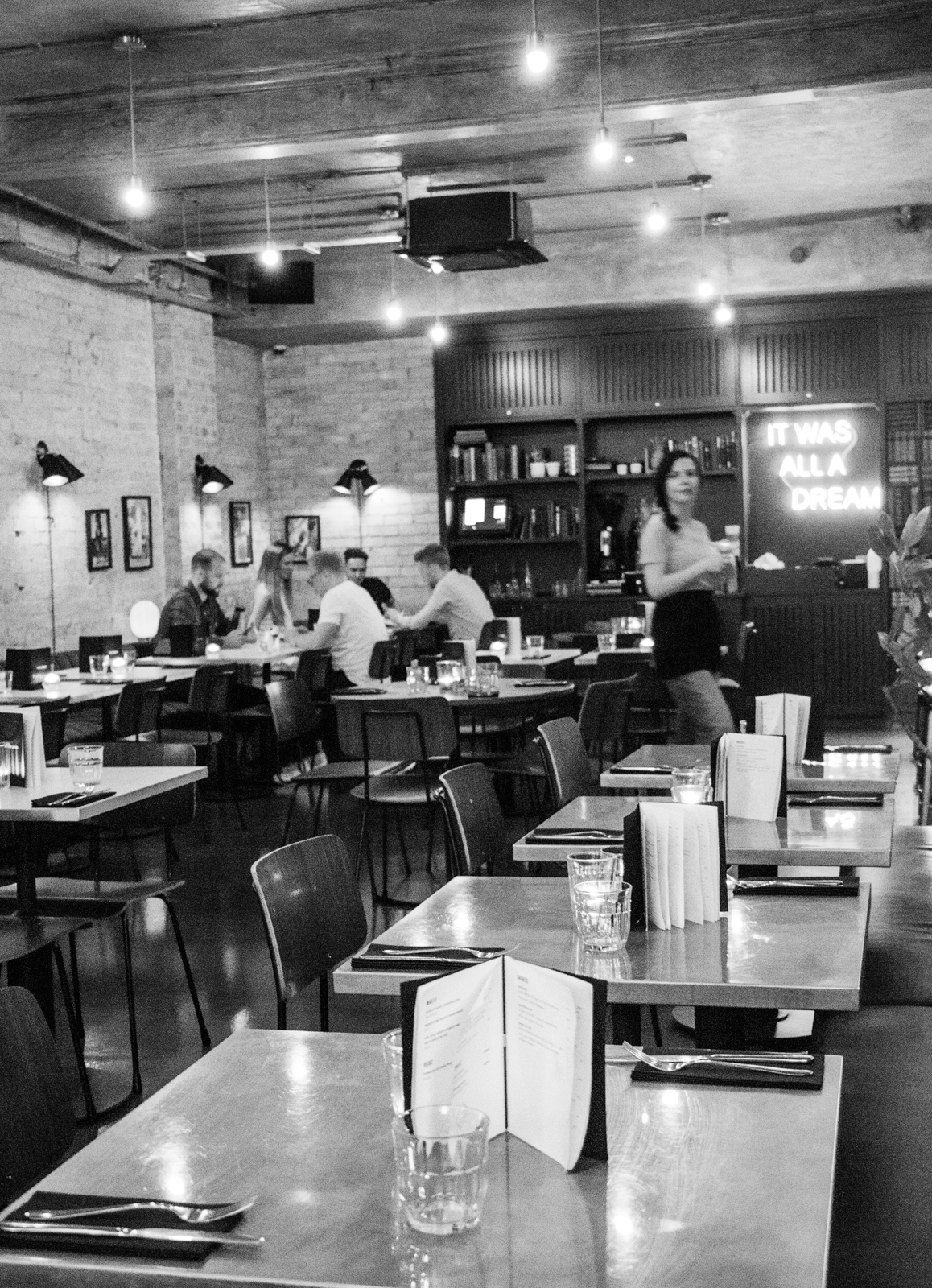 Have you been to the new Soho post of Dirty Bones? What are your thoughts on Cheeseburger Gyoza? We'd love to know so please leave us a comment here or on Instagram and Twitter :)
Tube: Piccadilly Circus
Address: 14 Denman St, Soho, London W1D 7HJ
Website
Thanks to Dirty Bones for having us in. The meal was complimentary, but all views are our own and as ever we aim to provide useful and honest feedback.