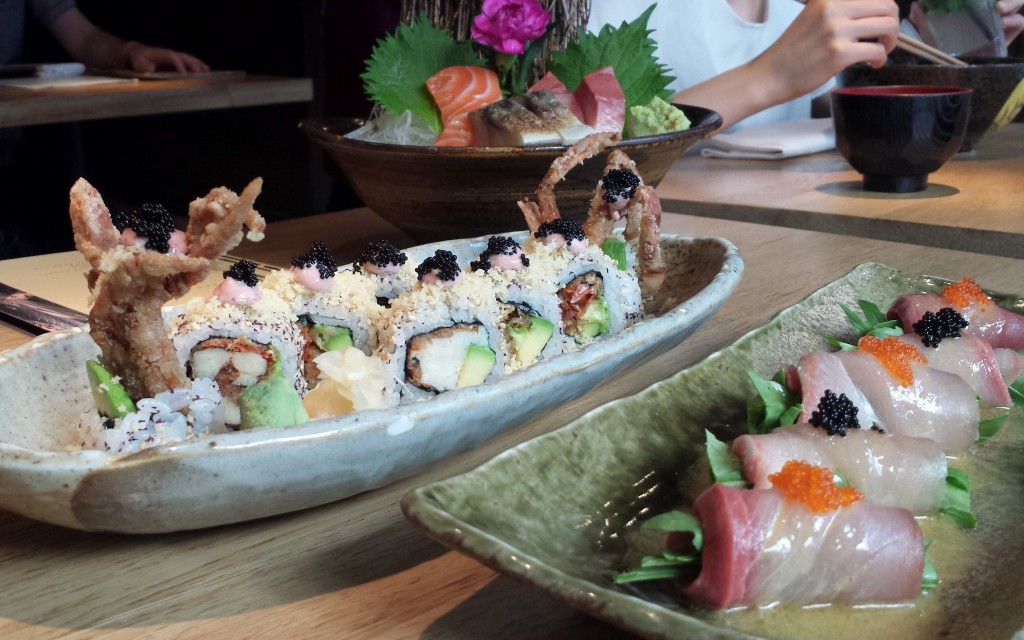 Sushi, sashimi, tempura and grills in Soho
This intimate Japanese restaurant sits in a corner of Soho and serves more than just sushi, although that's also done well here. Dozo is fitted out to imitate a traditional Japanese Tatami, complete with sunken wicker seating.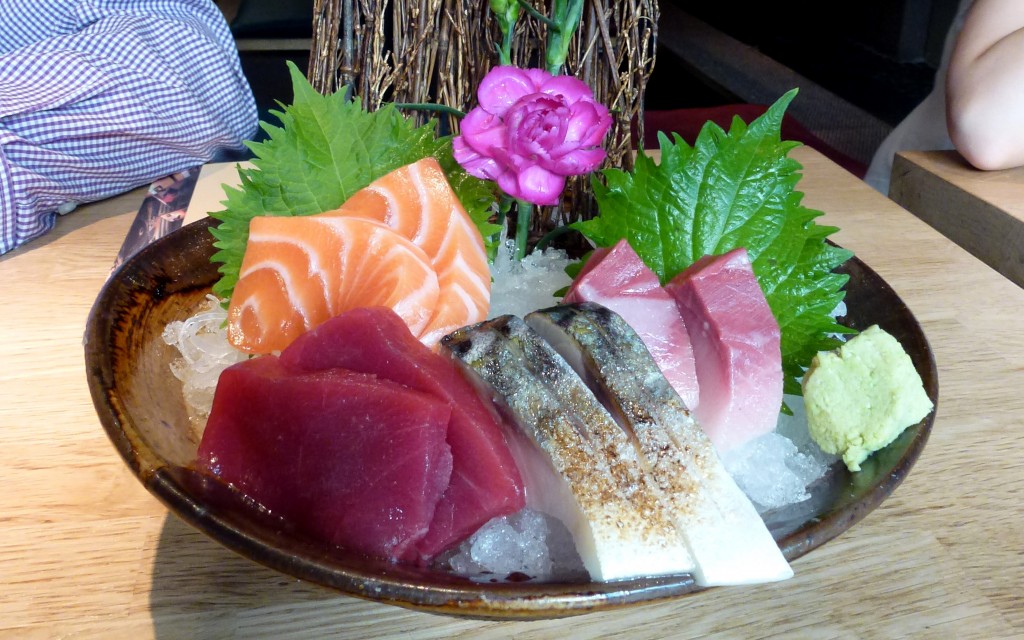 Meticulous slices of salmon, tuna, yellowtail and mackerel sashimi are cut with the precision that this cuisine is famed for, and taste as fresh as you'd like. Aburi sushi is a sushi special at Dozo, made with bigger slices of fish or meat, which are lightly grilled. The sea urchin (otoro aburi) is decorated with salmon roe (ikura) and the Japanese citrus yuzu, whilst the minced wagyu aburi is served as a semi-cooked tartare; loosing much of what this cut is famed for in the mincing process.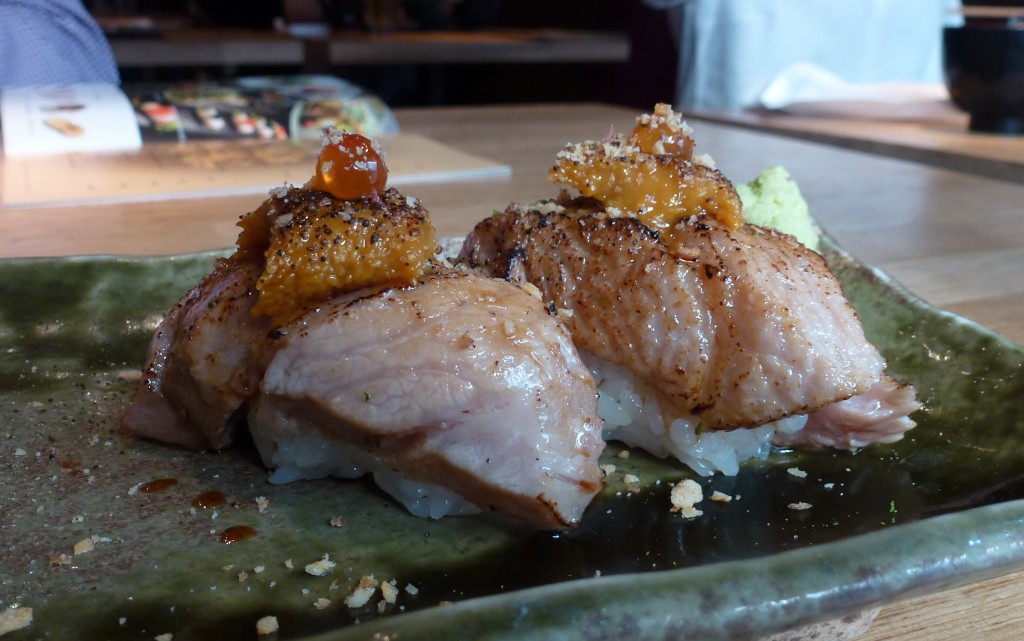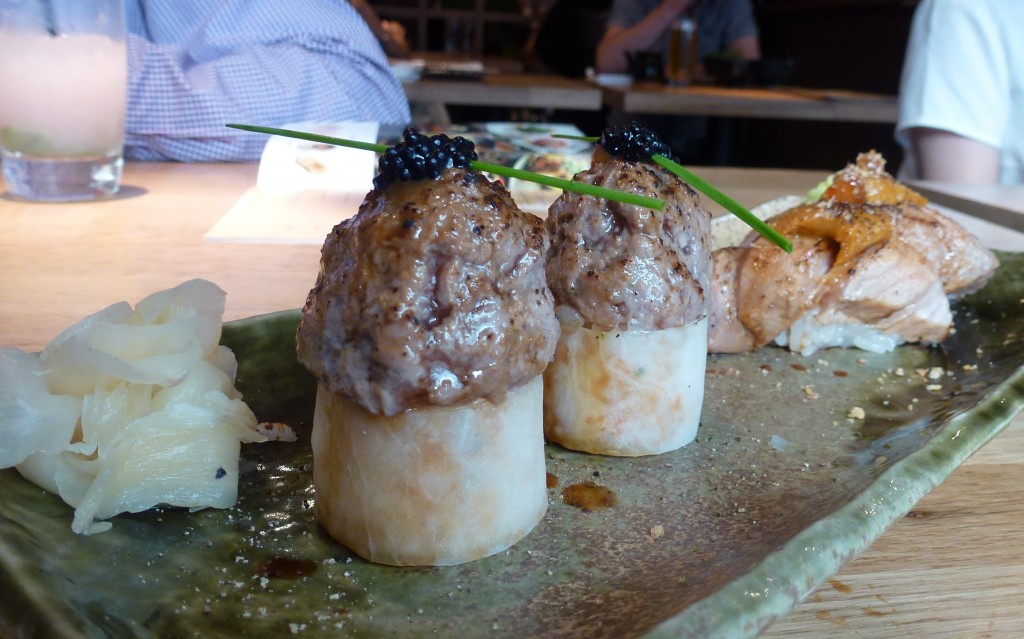 Fingers of soft shell crab are rolled into spider maki with chunks of avocado, and then carpeted with crumbed tempura batter and sesame seeds. Crunch through these before moving onto Dozo's version of 'salad', the Mizuna To Hamachi No. Rather than a mainstream idea of salad, at Dozo this is thinly sliced yellowtail wrapped around leaves, and tossed in a garlic truffle sauce. This is salad that I could get used to.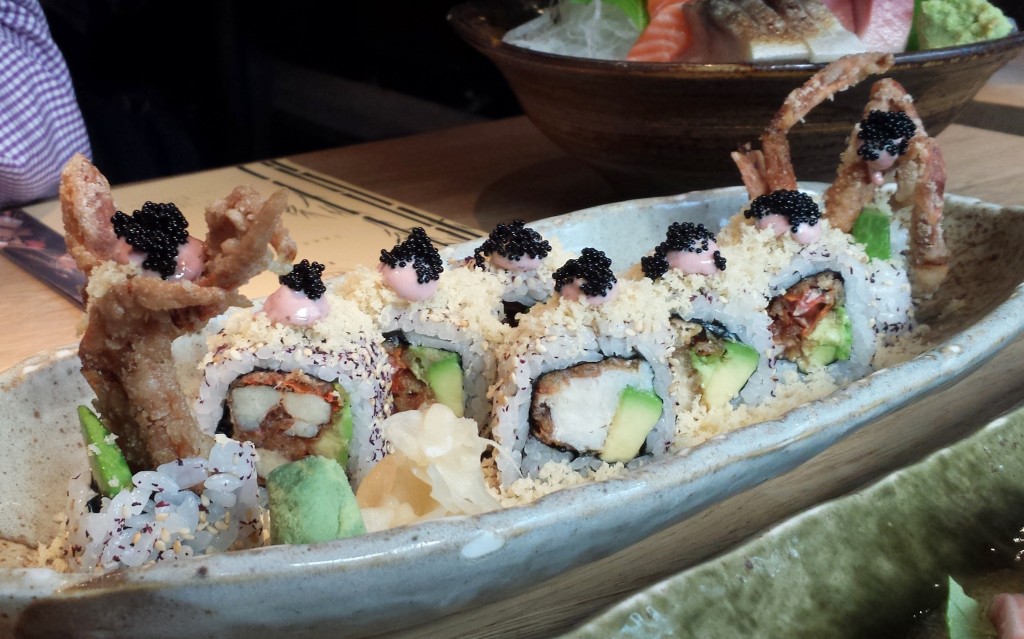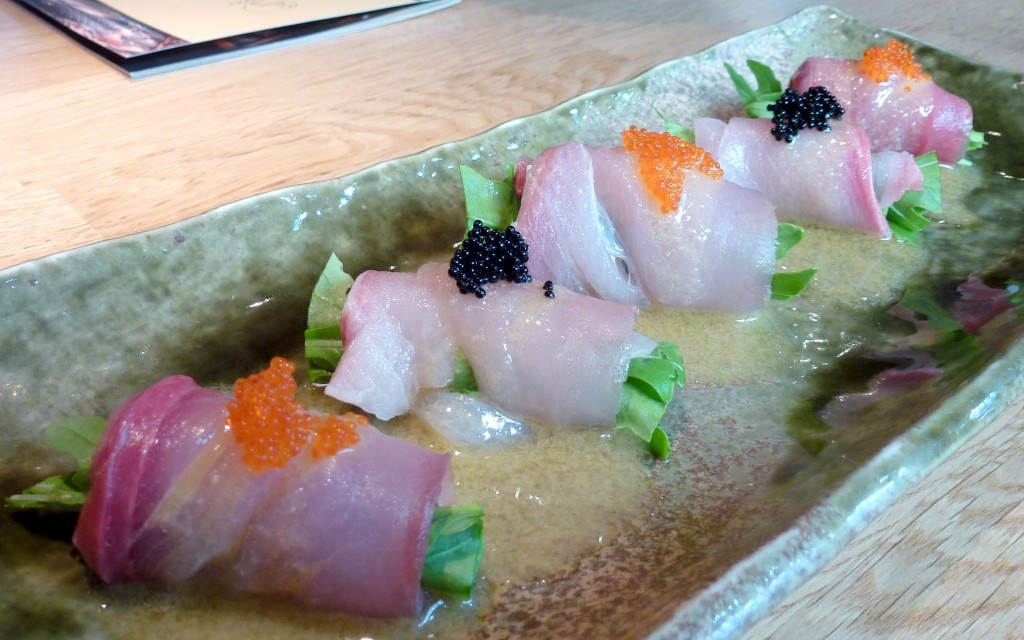 The best of Japan is arguably in the grills, the yakitoris and the long-marinated meats. Dozos black cod is marinated in saikyomiso for a period not shorter than 24hours, and then grilled. The result; an unbelievably soft fillet, its skin glazed in the miso and blackened with flame. The sweet-savoury taste is subtle, and could be improved with a longer period on the grill. If I am going to make quibbles, I would have to admit preferring my miso black cod to have much more colour than the version at Dozo.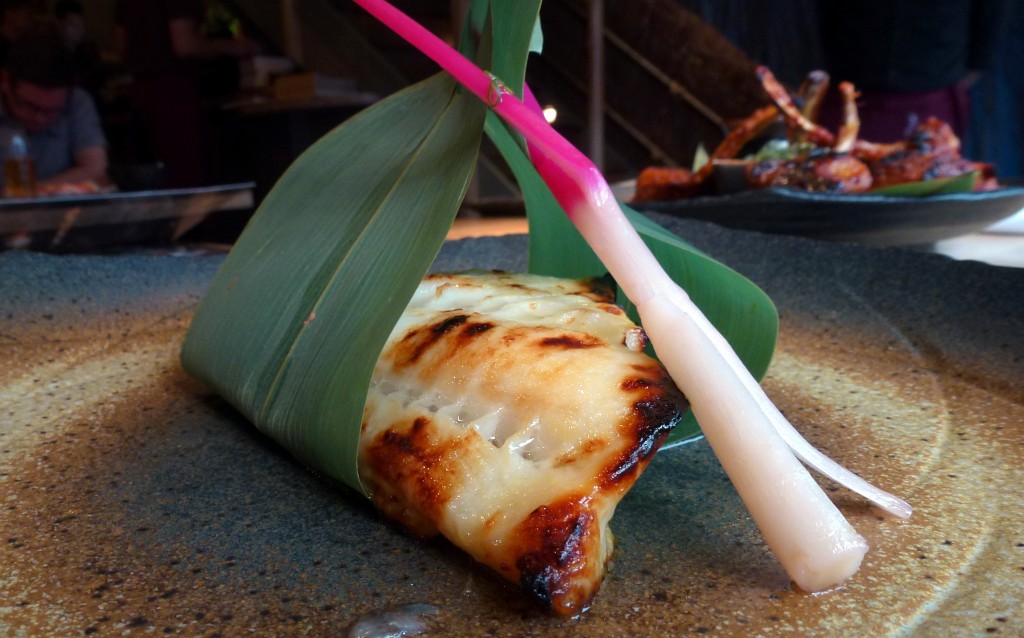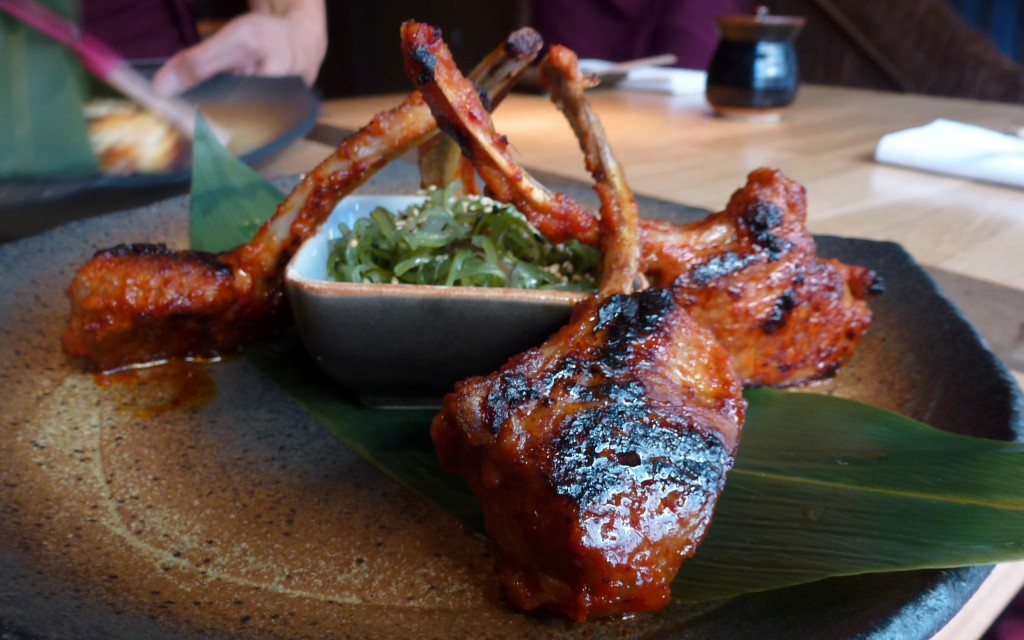 Nothing closes a Japanese meal better than those sweet-cheeked balls of mochi – ice cream covered in pounded glutinous rice. The thick shell is gel-like in texture and dusted in corn starch. Underneath, bite-fulls of ice cream. The coconut and green tea are particularly well done here.
Dozo offers traditional Japanese food and twists on the classics. I wouldn't hesitate in returning; the sushi and sashimi being more than enough motivation to ensure a return visit.