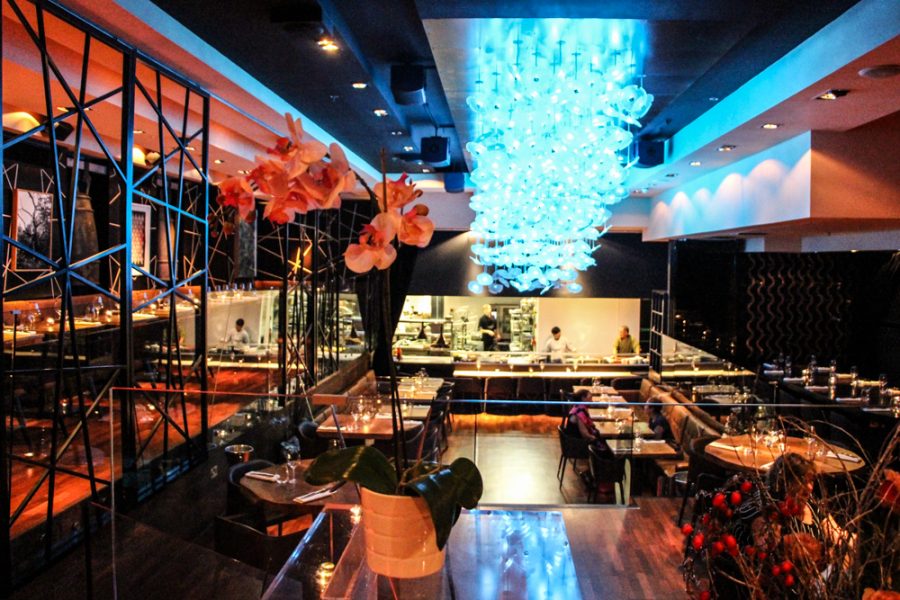 A collaboration between Mahiki and Whisky Mist, DSTRKT is first and foremost a club.
With an estimated £25million being spent on it, it's a club on the more luxurious end of the scale. Located in Piccadilly and surrounded by the likes of the W Hotel, China White and The Piccadilly Institute, it's a club that is very much of the area.
With this background I'm surprised by the effort being put in to exporting the concept of DSTRKT as being that of a restaurant, as I wouldn't ordinarily think that the target demographic of one would be the same as the other.
The restaurant that we find in the underground club looks to be a very serious outfit indeed, and purges us of the question as to how the two can fit aesthetically together. The restaurant is separated from the club section of the venue with glass walls and peek-a-boo cut outs. Dark and moodily lit, there are flashes of style without it being theatrical or pantomime. It's quite smart in fact.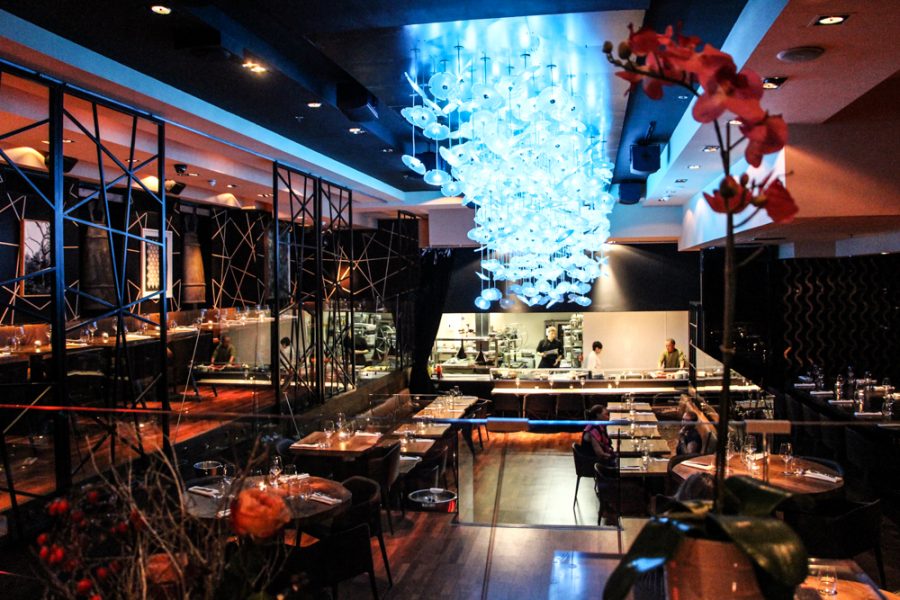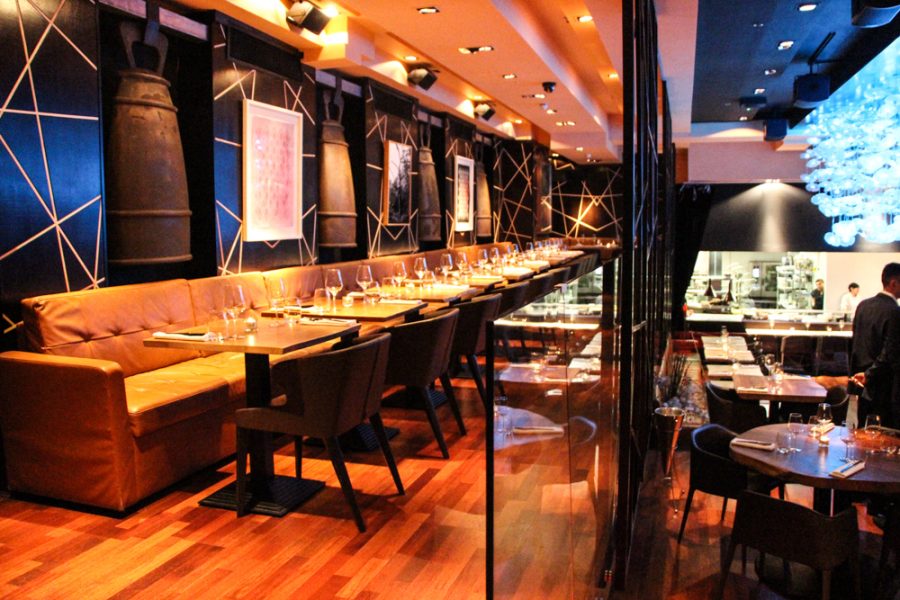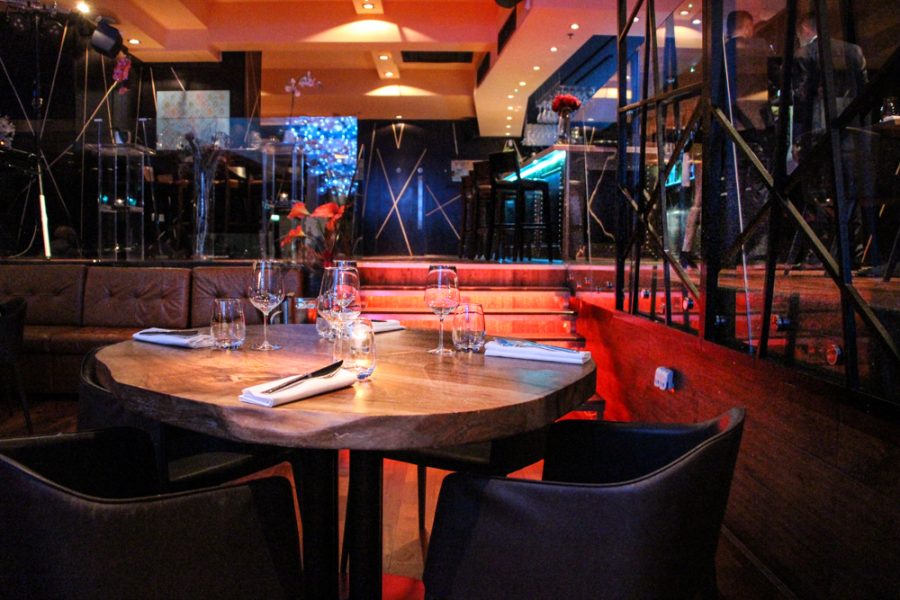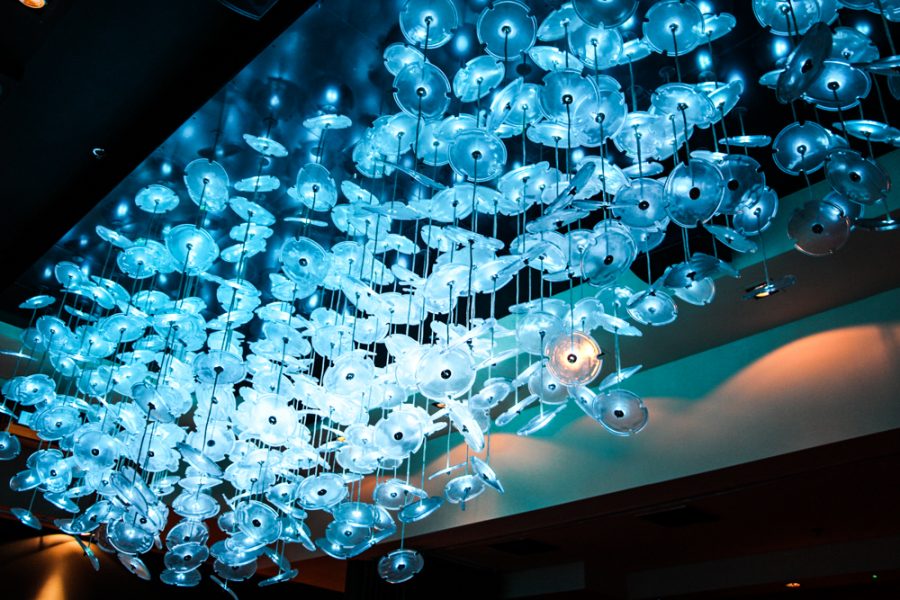 An open kitchen is located at the very end of the restaurant and seems to be peopled with a number of Japanese chefs, who cook up a mixed menu of modern European and Japanese dishes, with a middle eastern here and there. I'm not personally a fan of a mixed menu; I'd prefer to have one cuisine done really well.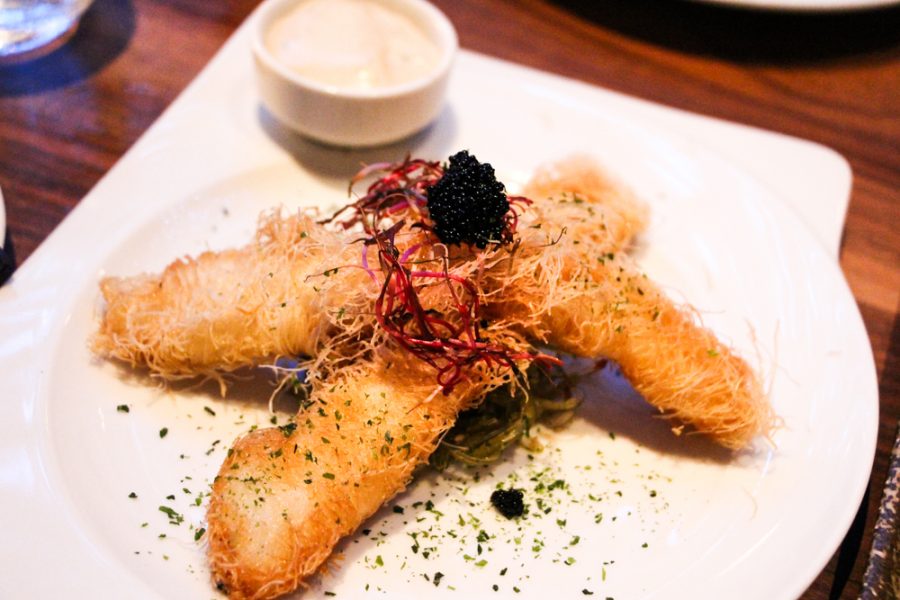 A cod dish which is not unlike a standard fish kataifi is an example of some of the Arabic/Mediterranean influences on the global menu, in this instance topped with caviar. Although its a point of interest I find that the cod wrapped in fried pastry is a little heavy, and miss the characteristic lightness of the fish, and flake of its flesh.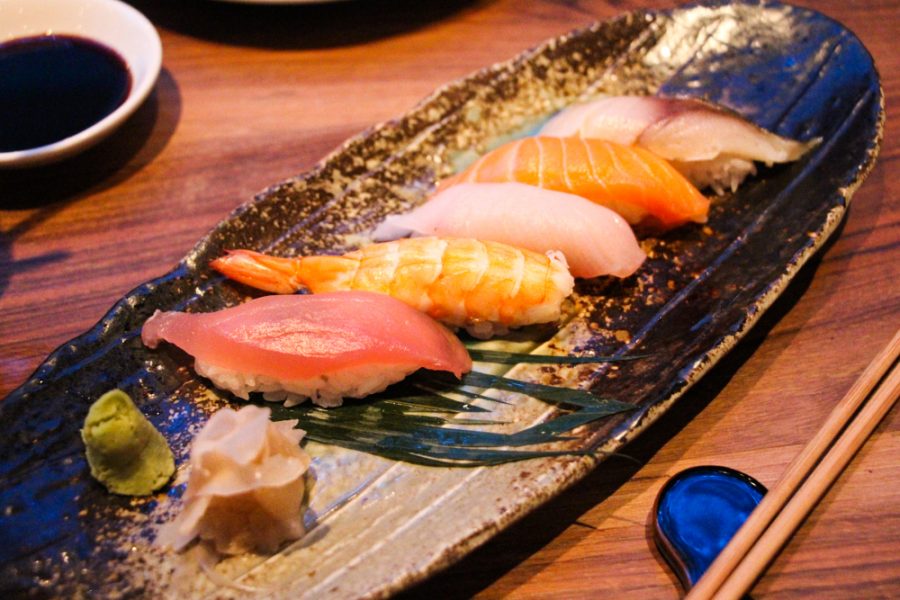 We enjoy some mixed nigiri too, a bowl of fried squid with a chilli dipping sauce and some charcoal grilled seabass – which is all the better for having been cooked and served so simply, and allowed to flaunt its natural assets.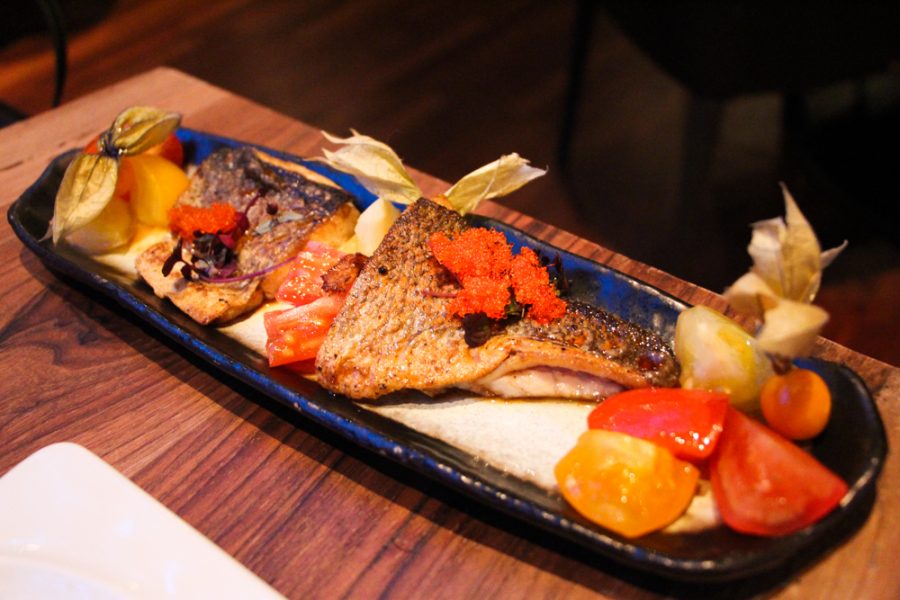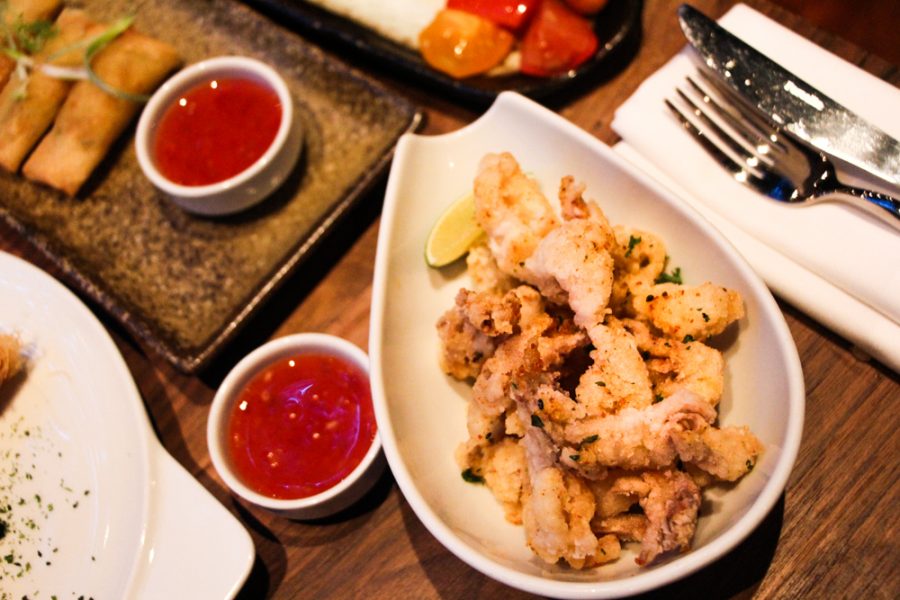 A super creamy white chocolate and raspberry cheesecake ends the evening on a pleasant note, and we leave with spirits lifted.
We've enjoyed the evening as a whole but I have to confess to not being entirely convinced of DSTRKT in its restaurant form. Whilst they are making very good strides in that direction and the effort being put in is heart warming, there are things that could be improved. A menu with a single focus would be a great place to start, and would make the proposal far more convincing – imagine the open kitchen full of its chefs blowtorching sashimi as in Yashin Sushi in Kensington and Kouzo in Victoria, producing the lightest of tempura cod with a wasabi mayonnaise, wooing with matcha and black sesame mocha… Something to think about.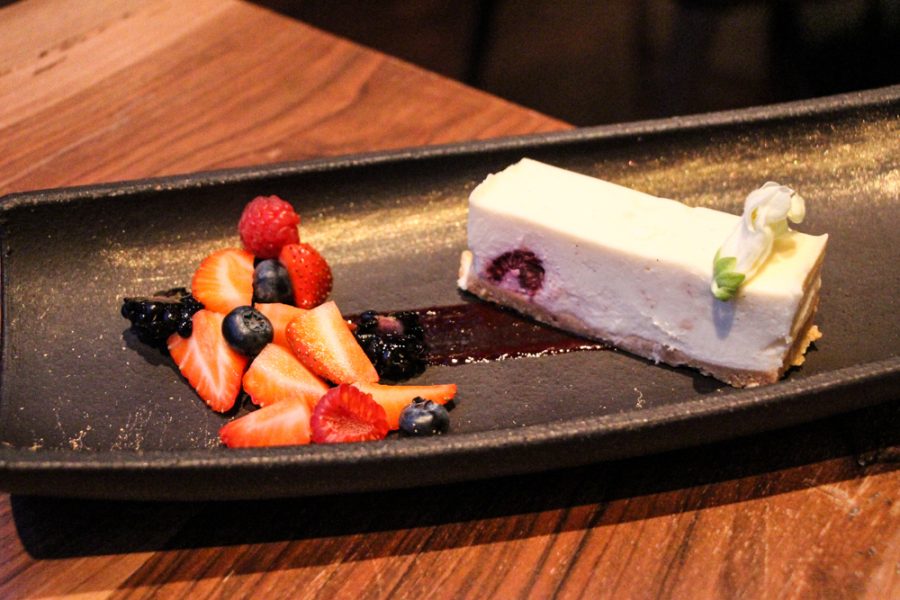 Tube: Piccadilly Circus
Address: 9 Rupert Street, London W1D 6DG
Tel: 020 7317 9120
Website
Disclosure: I was invited and the meal was complimentary, but I do not allow this to bias my coverage. All views are my own and as ever I aim to provide useful and honest feedback.