Dublin is one of those cities that is so accessible that it could easily be day trip from London. Aer Lingus are at the forefront of creating this new reality with their AerBridge concept, where it takes under 90 minutes to fly across the Irish Sea and into Ireland's buzzing capital.
After a lovely intercontinental breakfast in the Aer Lingus business class lounge at Heathrow Terminal 2 we settle in to what seems like the shortest flight ever, before landing in the heart of the Emerald Isle. With just ourselves and no luggage to fret about we zip through the airport and are out in the fresh, green air in under 5 minutes, and into the city just 10 minute after that.
Apart from being a great place to head to for the day, Dublin is the perfect place to schedule in a layover if your ultimate destination is across the Atlantic, and if you're headed to the States then you'll have the added bonus of preclearance flying via Dublin.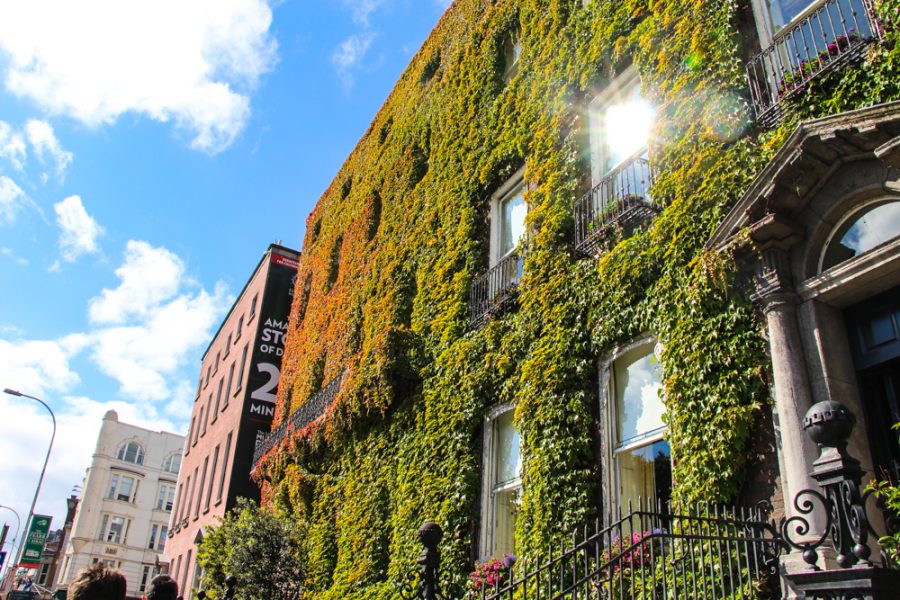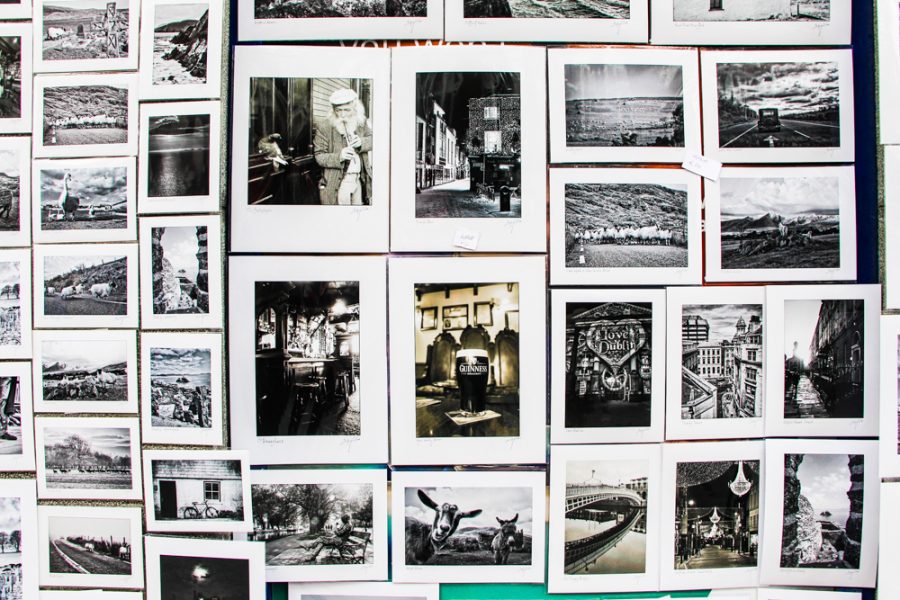 For a spontaneous day trip to Dublin, here are a few great things to do:
Grab a taxi and head into St Stephen's Green which is often buzzing with activity. Walk amongst the ivy-strewn streets and take in the culture and traditions of an entirely new place.
By now you'll probably be feeling a little peckish, so why not pop in to Hatch and Sons for a mug of something hot and a freshly made sandwich. Their bread is to-die-for and how beautiful are their teapots…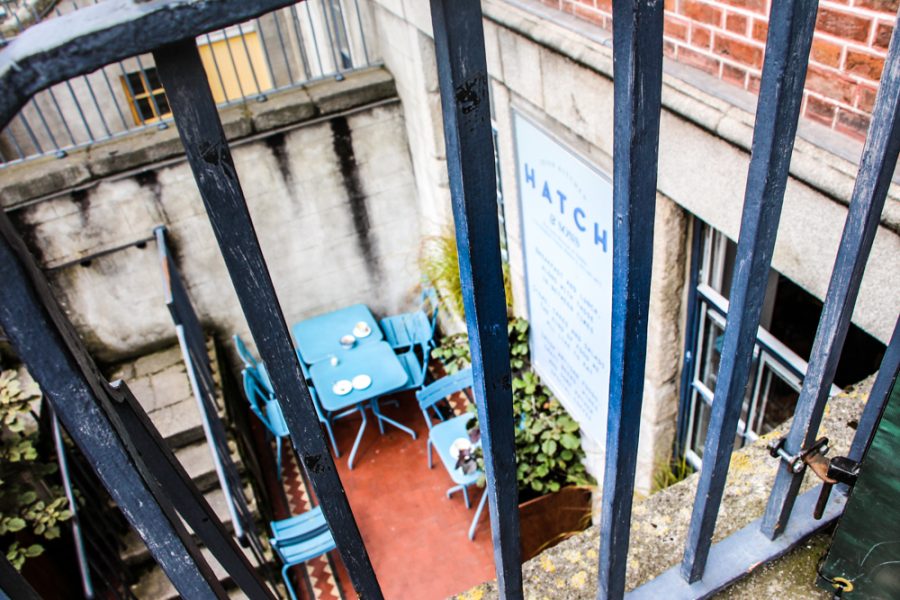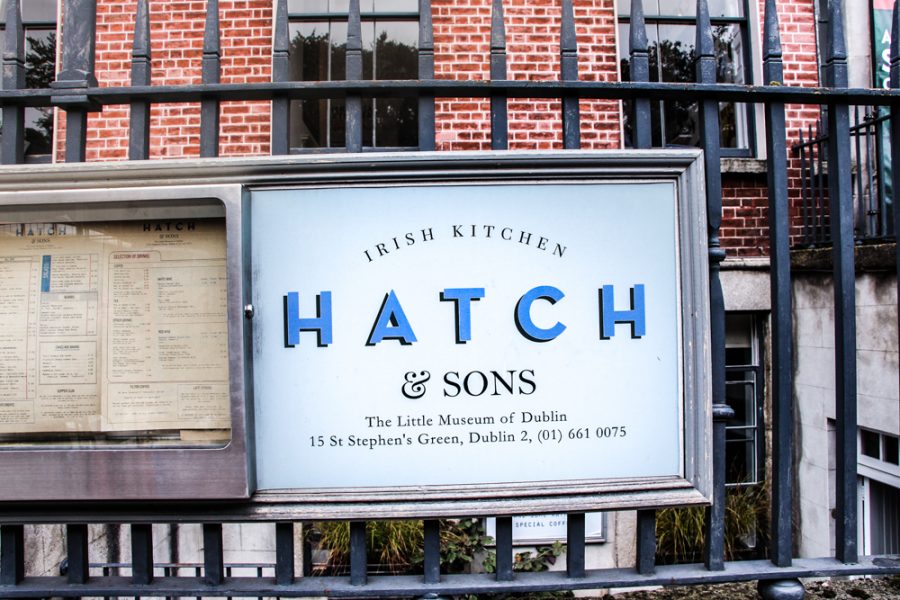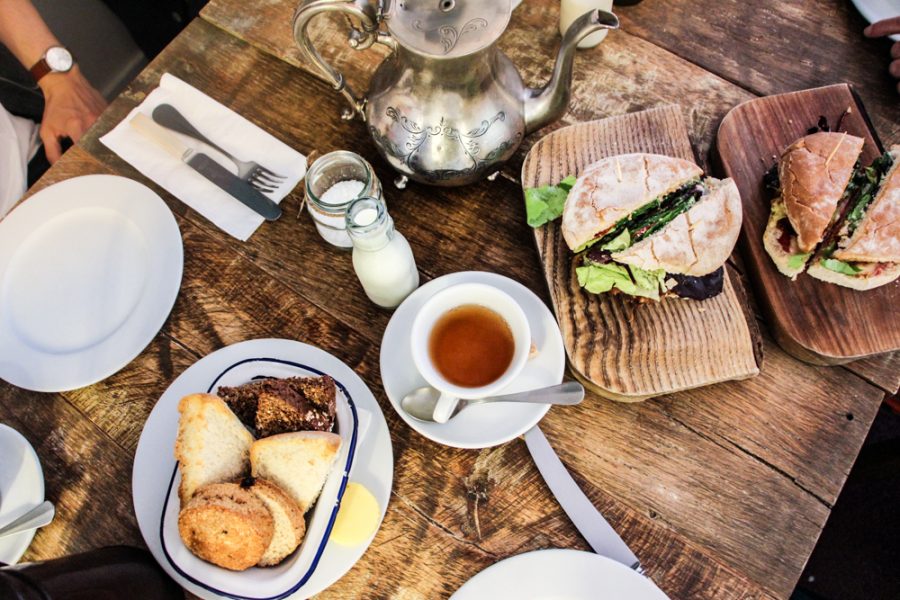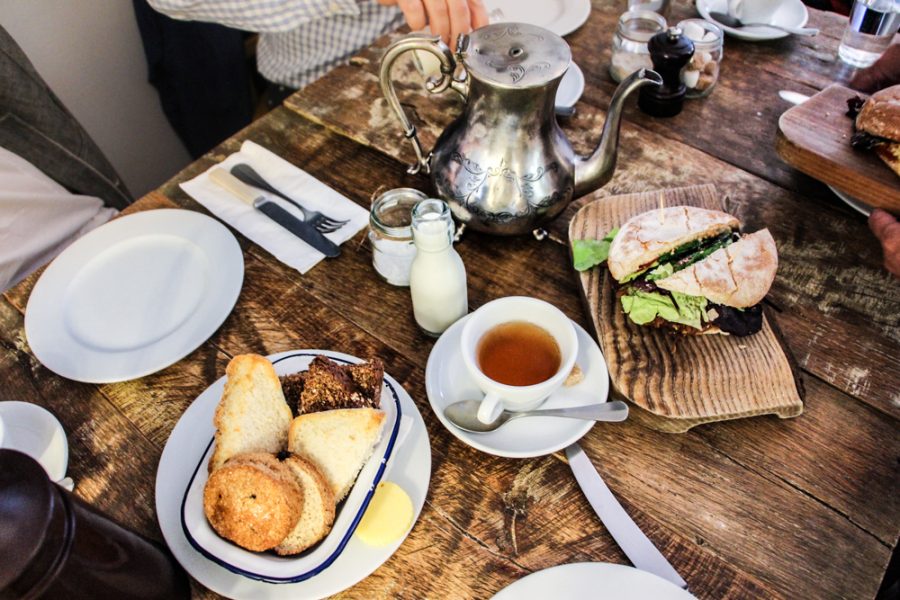 After a quick bite head upstairs to the Little Museum of Dublin.
Full of informative artifacts and stories, the Little Museum of Dublin tells the story of the Irish capital in a fun and colourful way that is incredibly absorbing, and a tour is billed as taking just 29 minutes.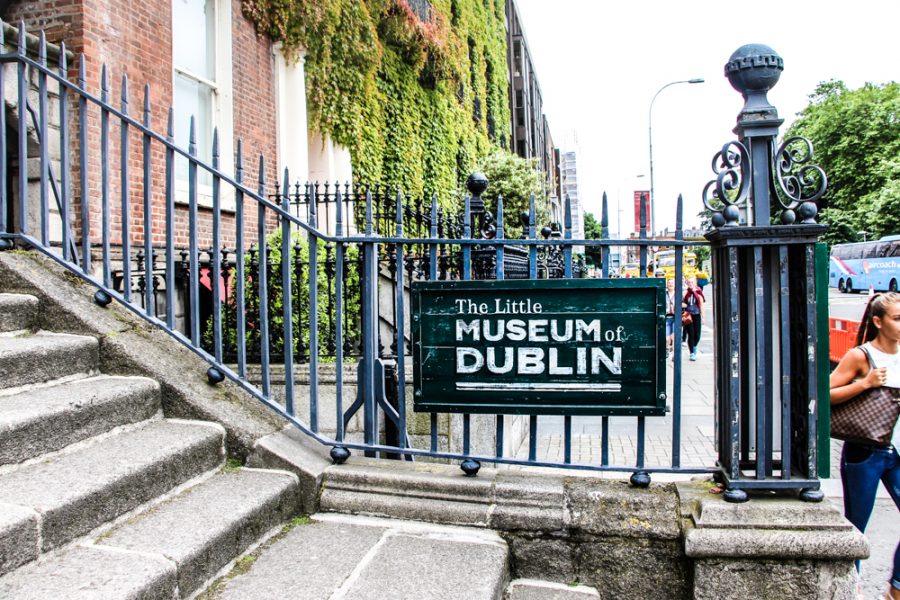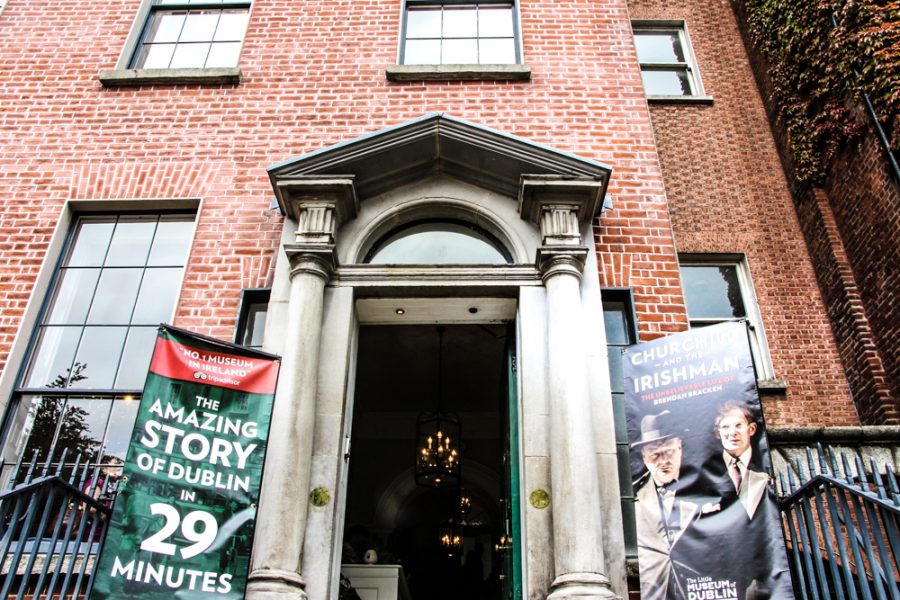 It's amazing finding out more about the history of this city that has undergone remarkable changes in the last 100 years.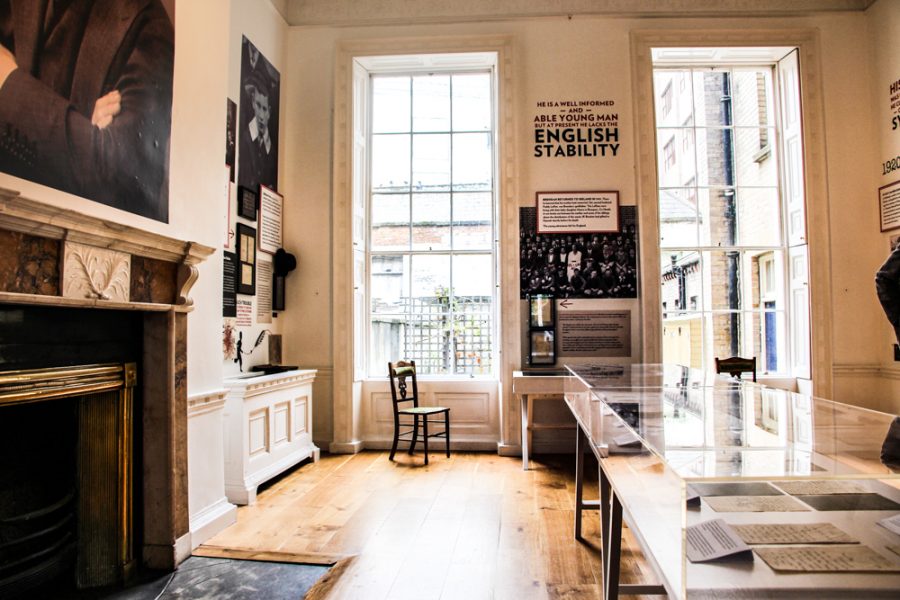 I love how varied that history is too, from the visit of Queen Victoria to the global success of U2!
The ground floor space currently hosts an exhibition about Brendan Bracken, Winston Churchill's right hand man, whilst the middle floor is full of interesting paraphernalia on Alfie Byrne, known as the Shaking Hand of Dublin and elected Lord Mayor 10 times in a row. Very impressive.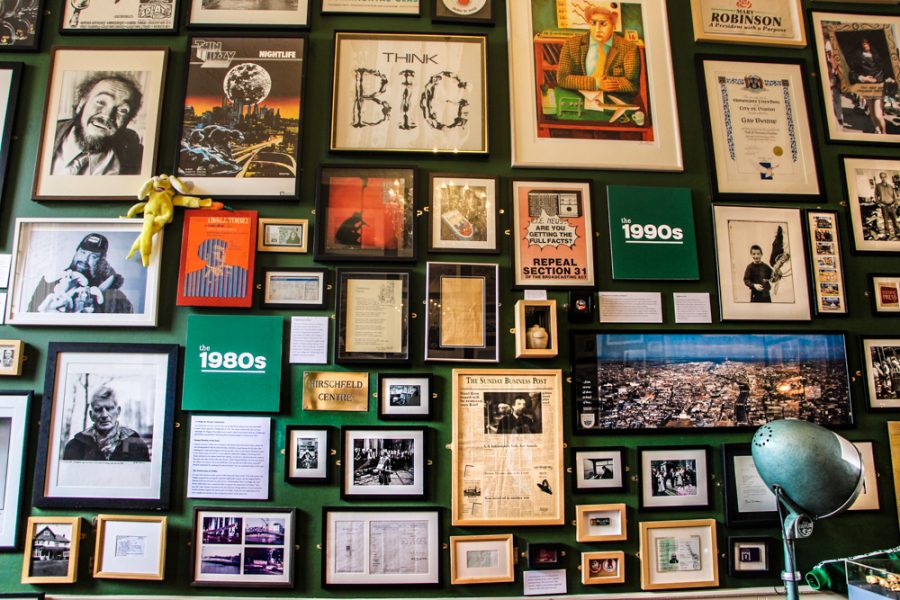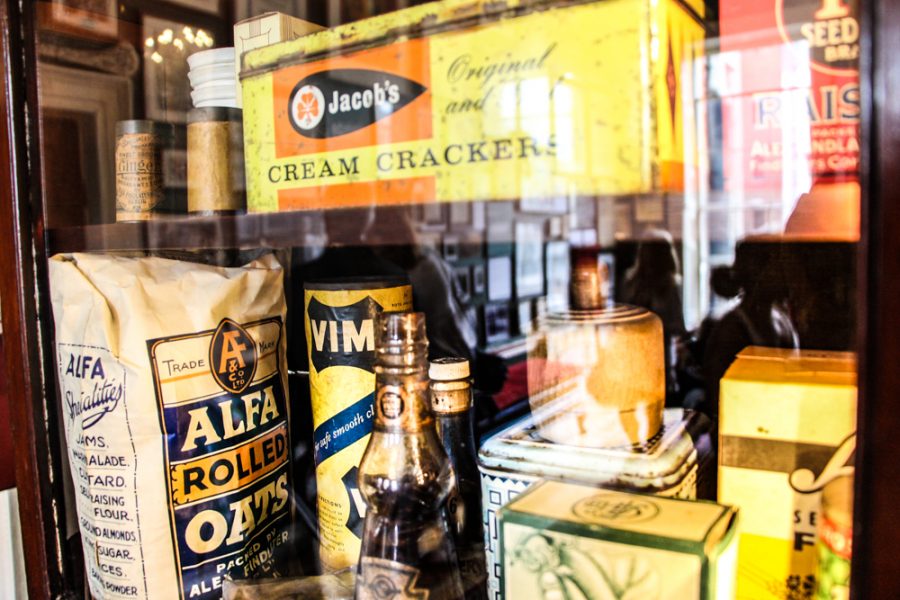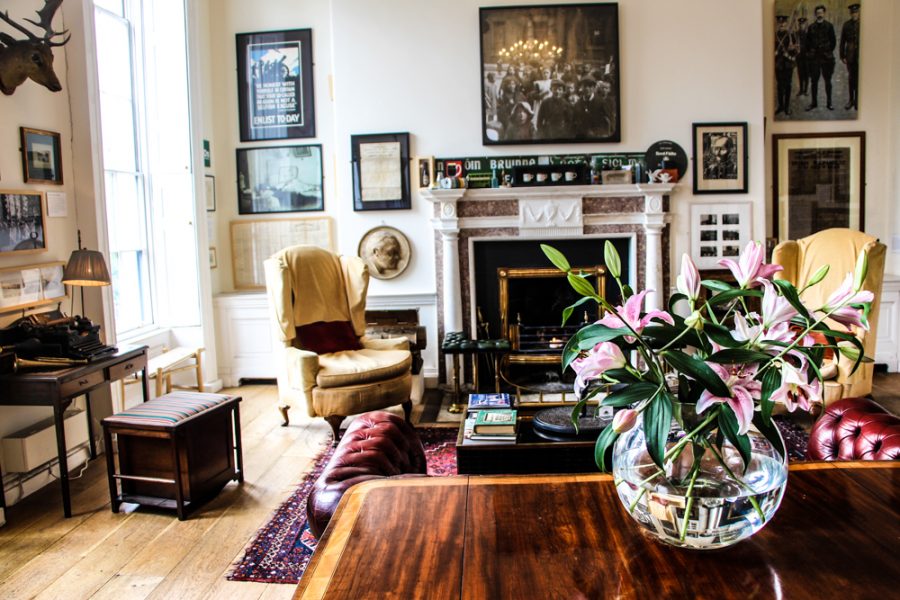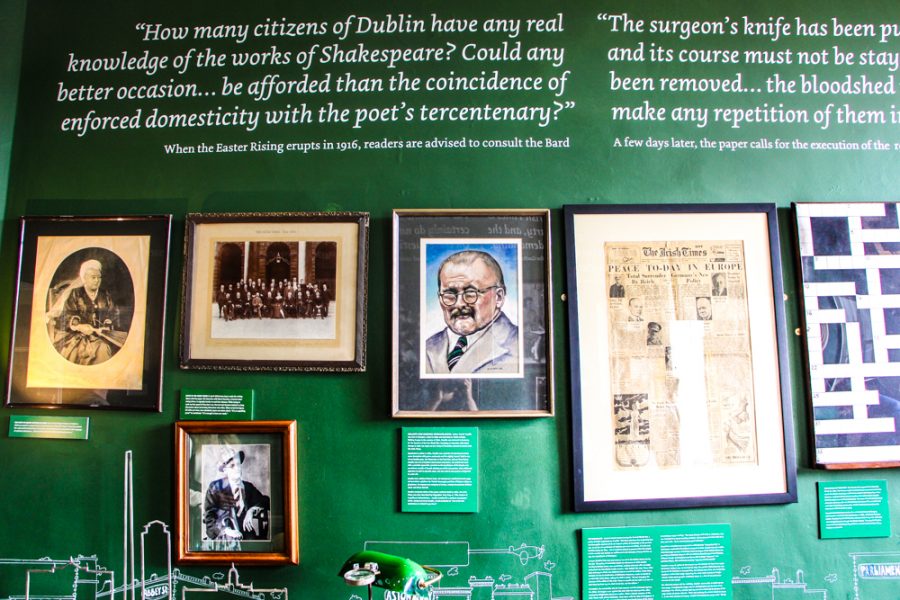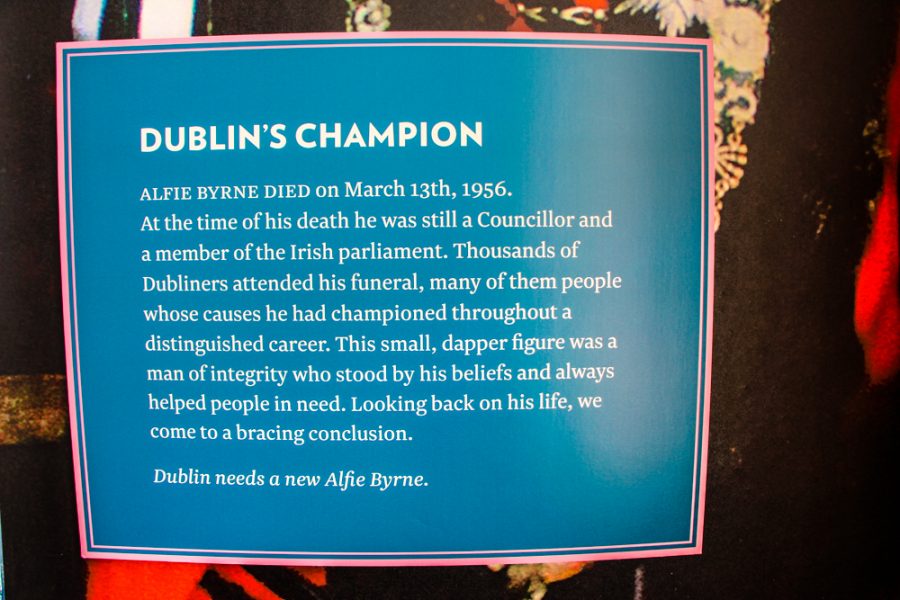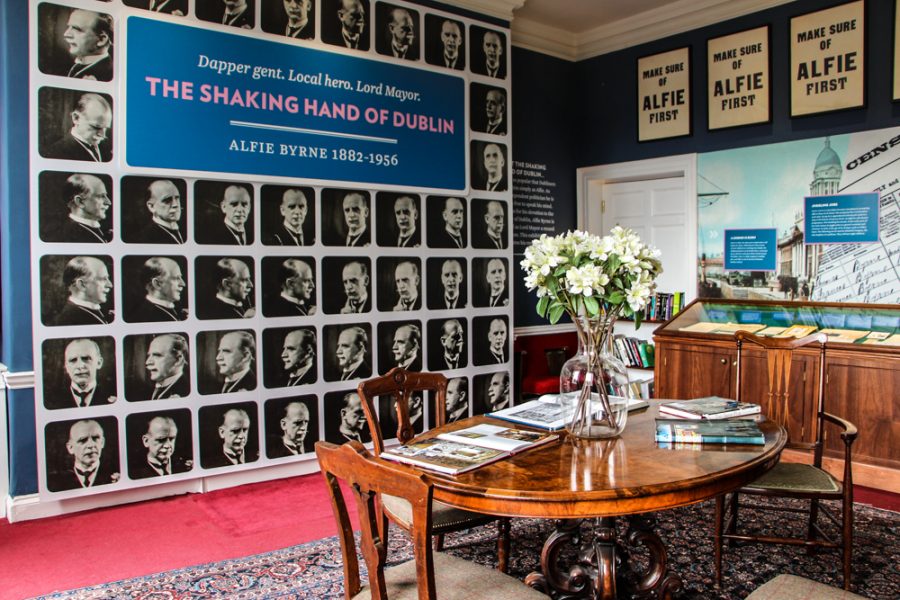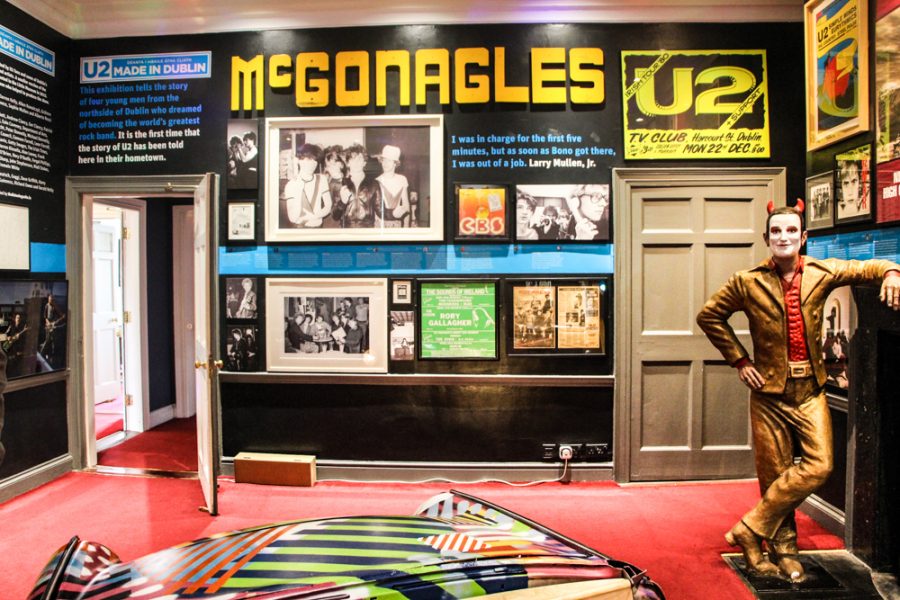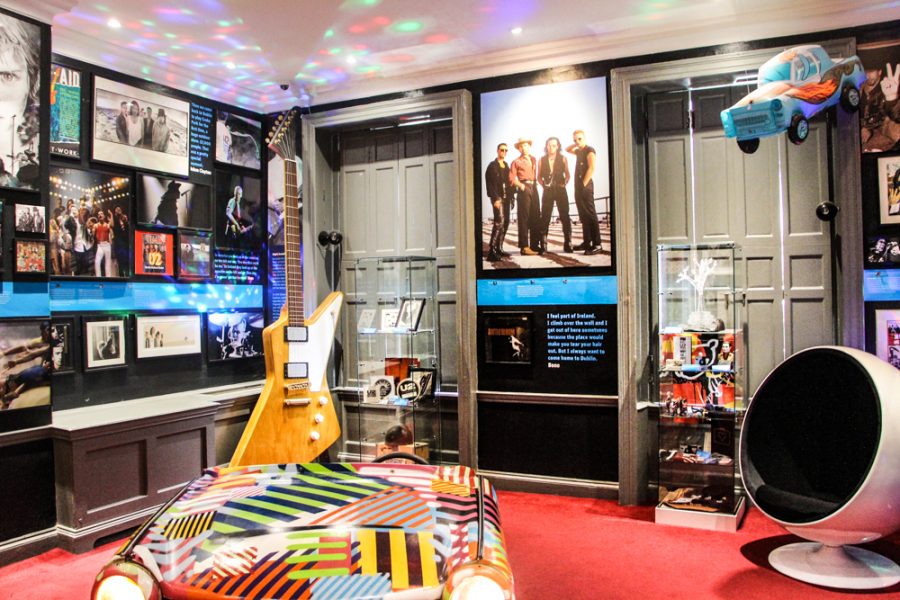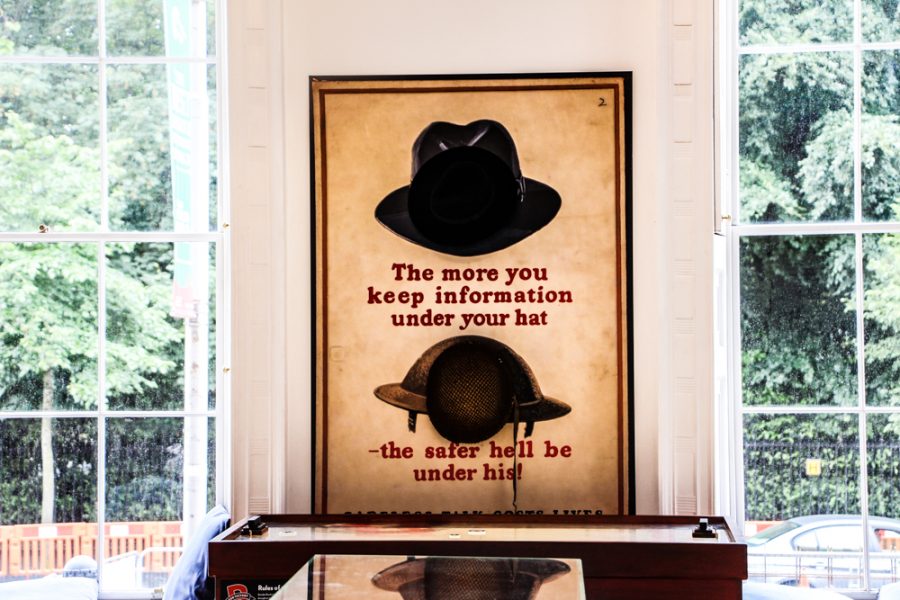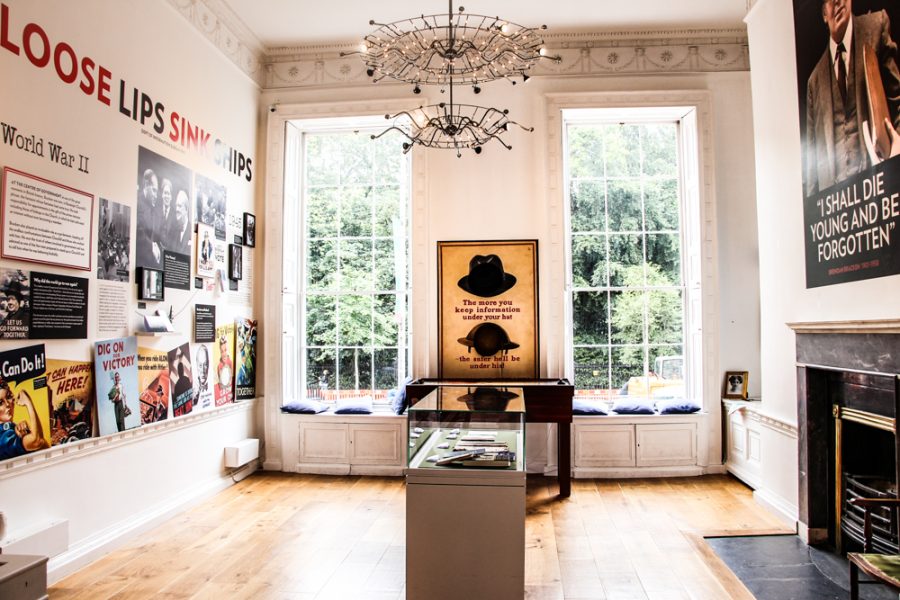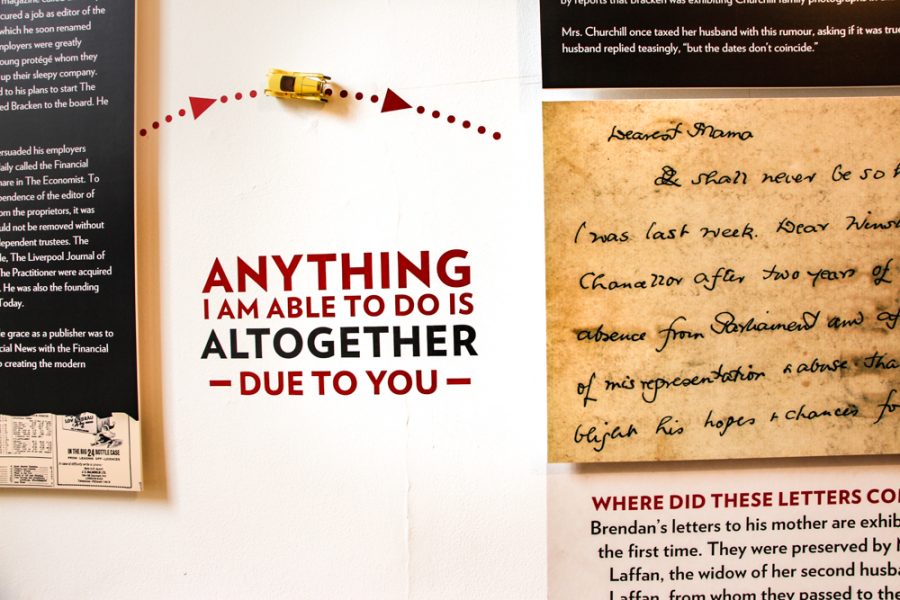 The Little Museum of Dublin is all the more loveable for the fact that the majority of its artefacts have been donated by the public, and it is these historic pieces that fill the three storey townhouse. After you've had your fill of history, take a stroll past the imposing Georgian townhouses that line this part of the city and head to The Merrion Hotel for their famed art collection and afternoon tea.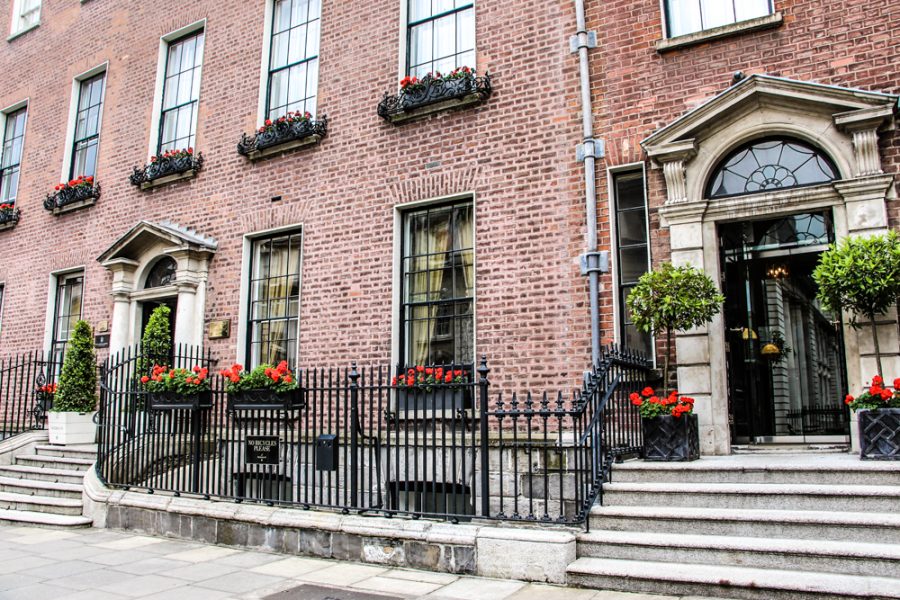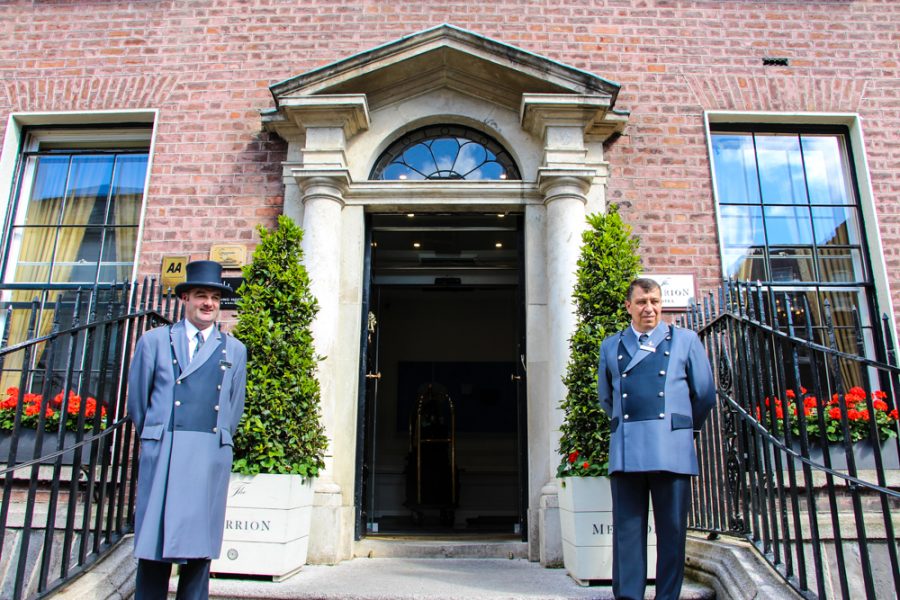 The Merrion is a luxurious five star hotel set across four Georgian townhouses which are filled with an enviable art collection. The quality of the pieces are so good that local galleries will often showcase them in their exhibitions. Guests are treated to complimentary tours of the artworks, and our own is conducted by a gentleman from the National Gallery of Ireland.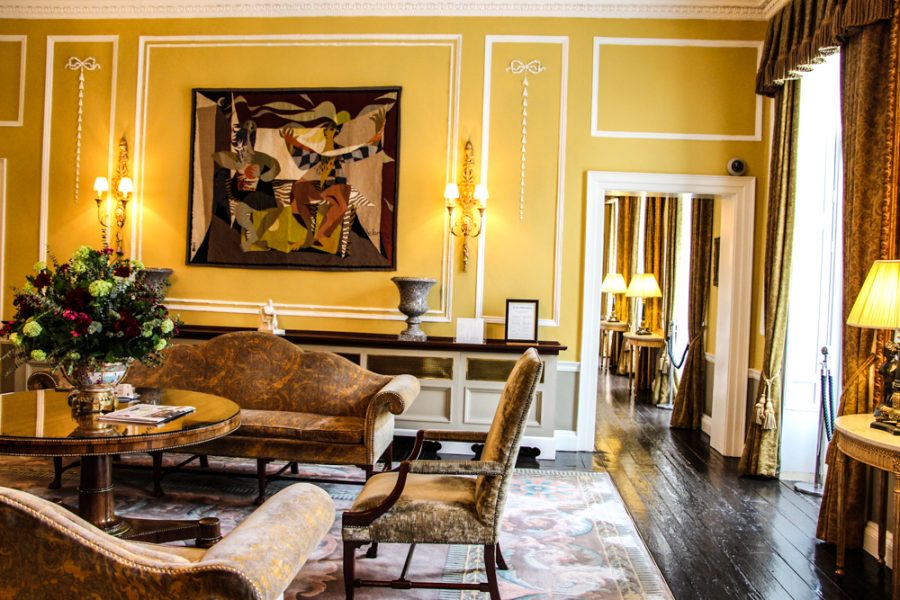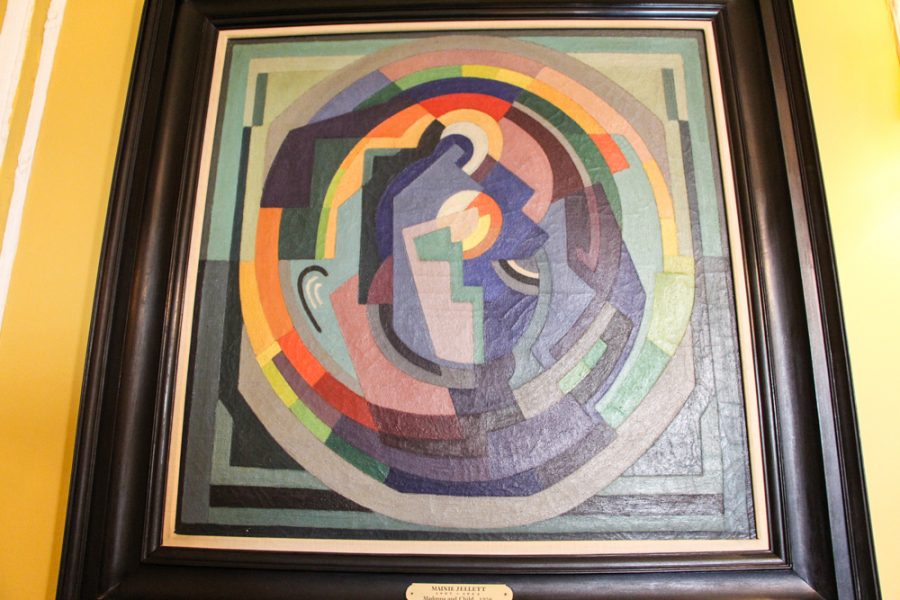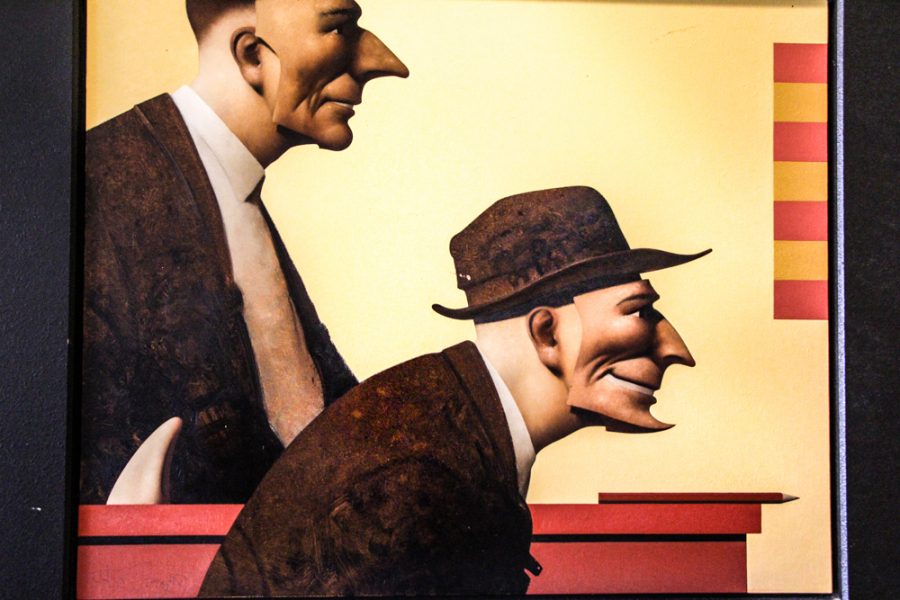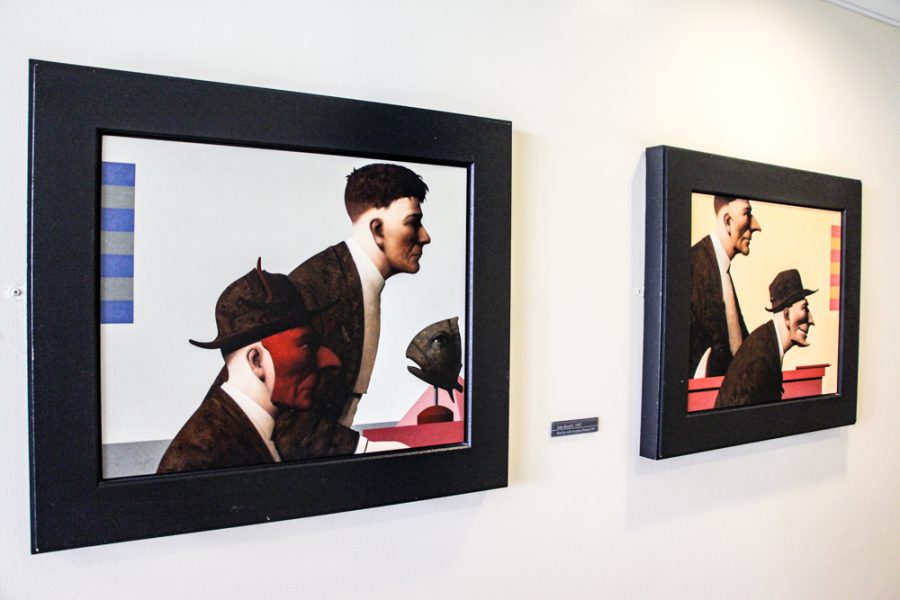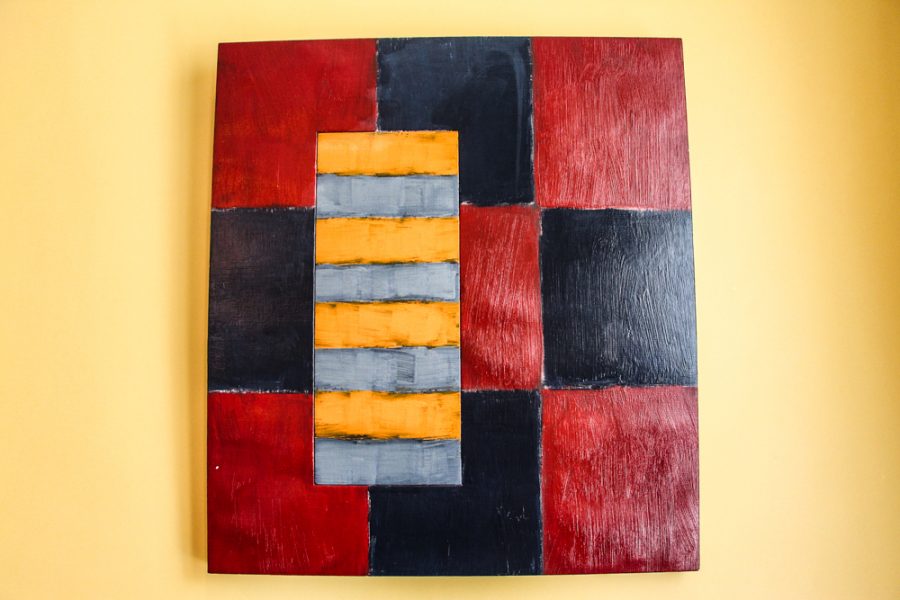 Amongst all the artworks my favourite has to be the sundial-statue of James Joyce, on which are written quotes from his most famous literary work, Ulysses.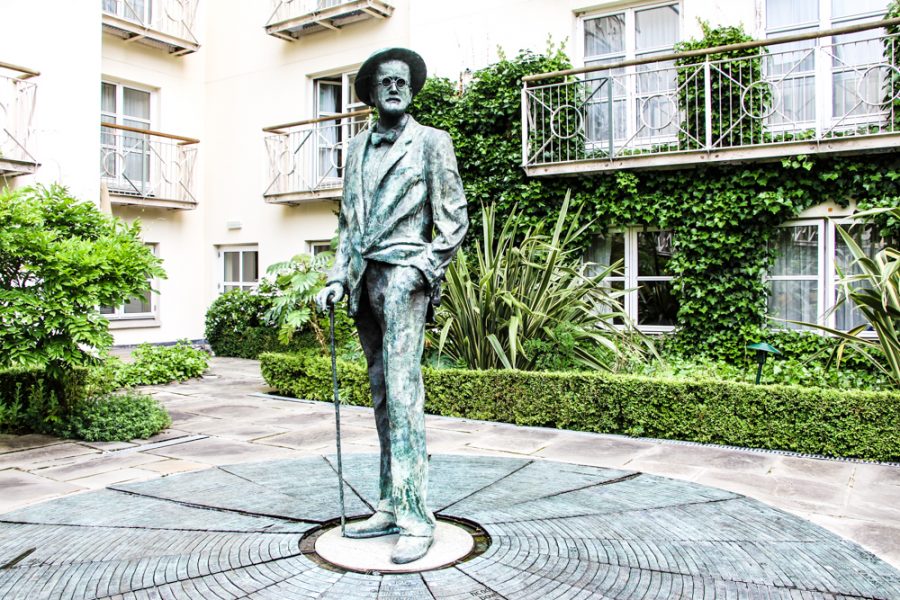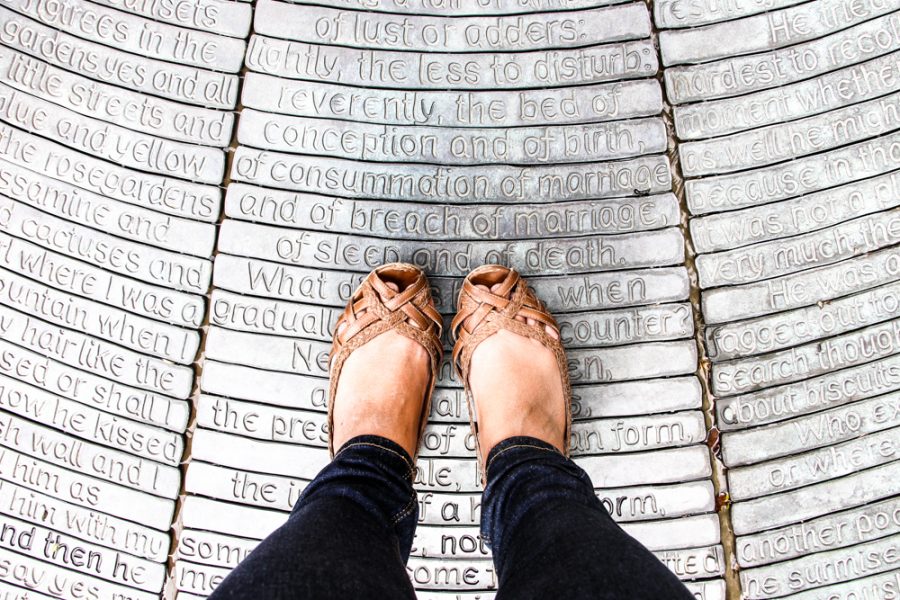 After touring the hotel with its varied art works and secret garden, head back inside for a taste of the art in the form of afternoon tea.
Hosted in an elegant moss-green and mahogany dining area, the tea is inspired by the works hanging in the hotel and each aspect is more beautiful and complex than the last. Chandeliers hang from the high ceilings and on the walls are a pleasing array of paintings.
The tea starts with an introduction to the concept by Executive Chef Ed Cooney, whose inspiration comes from the pieces of art that hang in the hotel. The first tier of tea is filled with freshly cut finger sandwiches of thinly sliced cucumber, oak smoked Irish salmon with horseradish, rare Irish roast beef, and a juicy corn-fed chicken and truffle mayonnaise.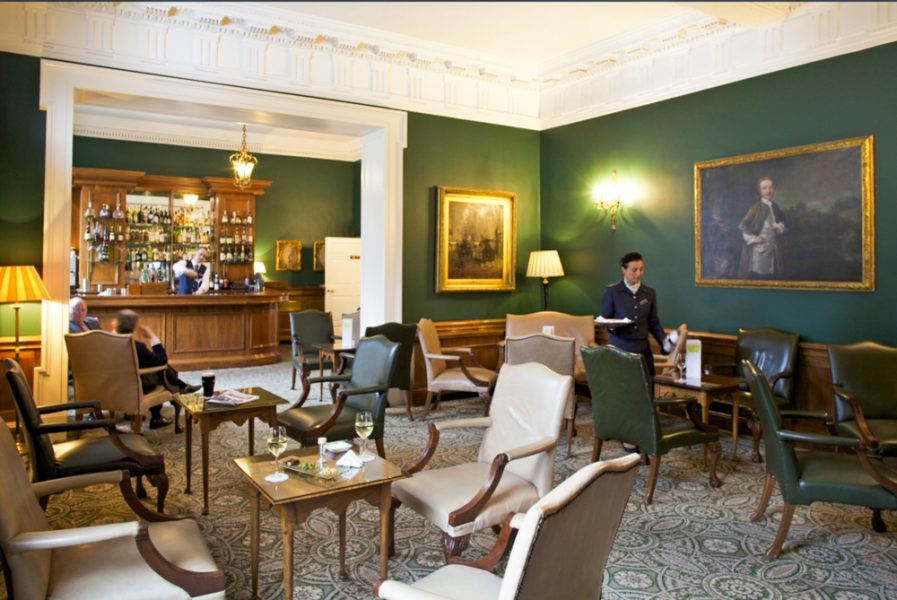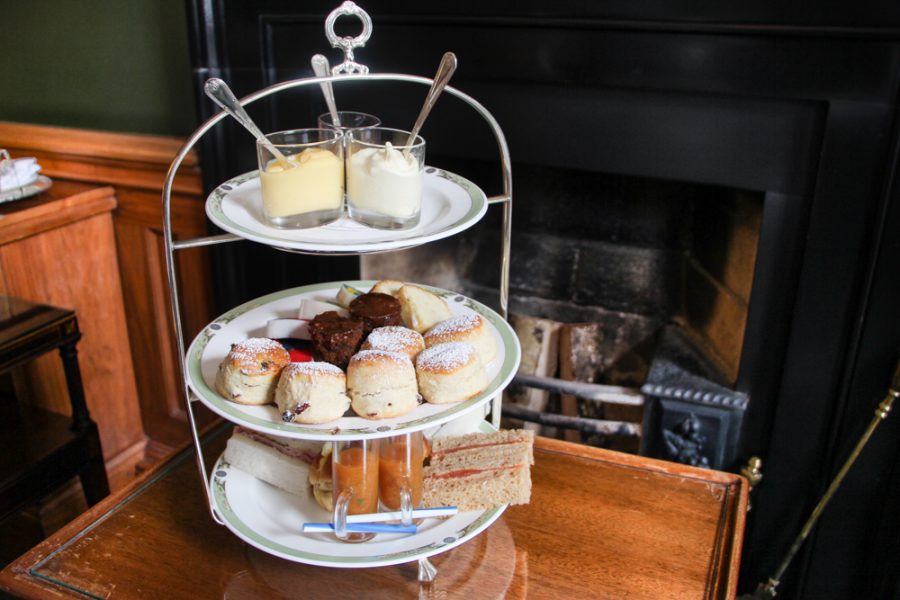 Tea cakes are assembled next with red and blue battenburg squares, lemon bread and traditional Irish portercake and fluffly scones with vats of clotted cream, curd and jam.
The art-to-afternoon-tea concept really comes alive in the next course of carefully-curated patisseries. We are each presented with three individual pastries which are inspired by art works hanging in the hotel. A personal favoruite has to be the passionfruit and orange cheesecake which takes its form from Saurin Elizabeth Leech's 1879 self-portrait. We also try the passion fruit tart based on Futile Defense (Fabricated Evidence)by John Boyd, and a chocolate pudding inspired by Path Moorea by Pauline Bewick.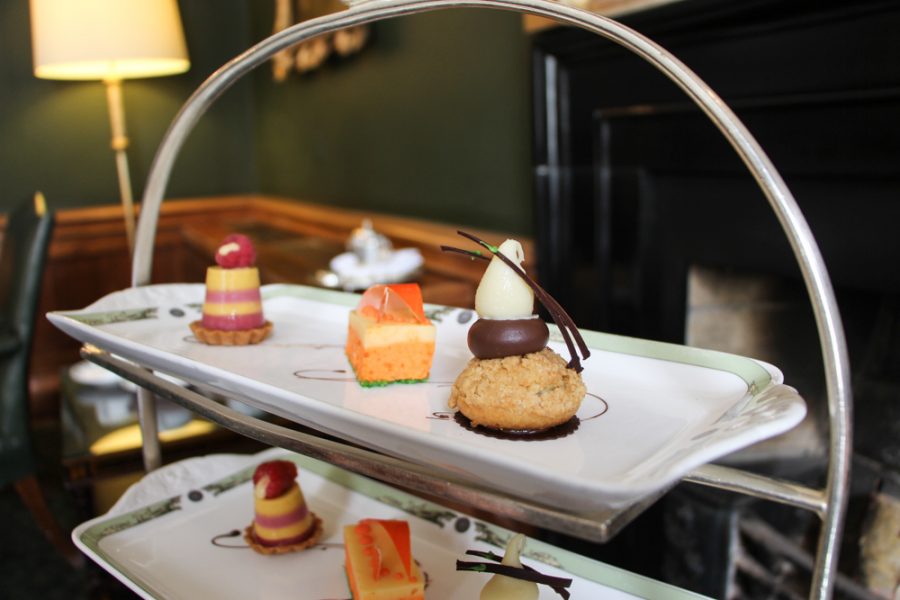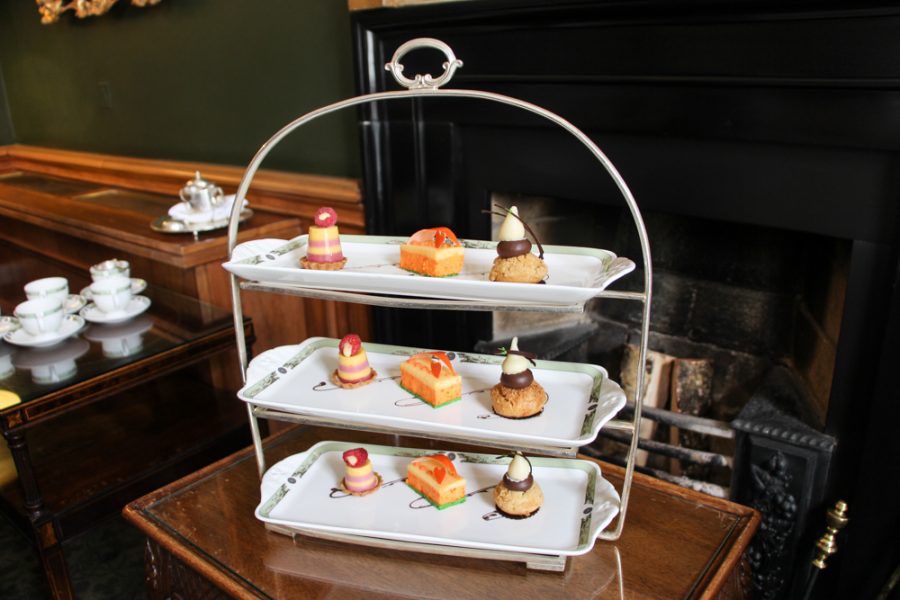 We end our whirlwind day trip with a stroll along Grafton Street, do some quick window shopping at Brown Thomas, one of Dublin's most popular department stores, and then head back to the airport.
The Aer Lingus Aer Bridge connects London to Dublin with up to 18 flights each day from London Heathrow and London Gatwick. Fares start from £27.99 each way including taxes and charges. Visit www.aerlingus.com for more information. 
Art Tea at The Merrion, Dublin from €35 per person – www.merrionhotel.com / +353 1 603 0600.
For more information on Ireland visit: www.ireland.com