Intuitive fine dining in Richmond
This family-run ex-pub is a little gem of a place, nestled into the green folds of Richmond with a view onto the rolling endlessness of Richmond Park. It's a pretty location but a total bitch to get to, and the lack of a car and a willing driver has meant that the journey has escaped me until recently. It takes a little nudging, but I manage to convince a colleague that he would much rather eat mackerel with kombu braised daikon, followed by hake in a mussel and candied orange stew, than drive home.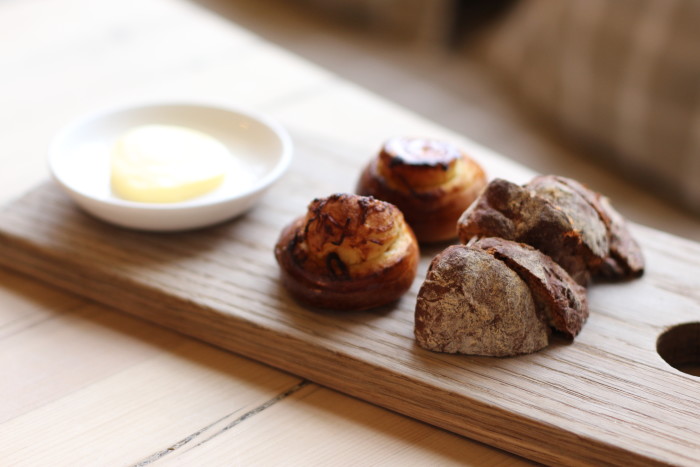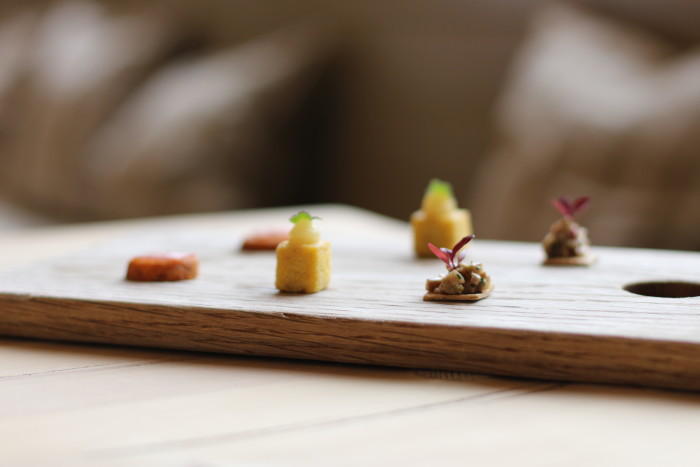 The mackerel turns out to be brilliant; the antithesis of every other bad fish dish in history. Its skin is taut and crisp and gently browned; it's flesh supple and yielding. Technically accomplished, it is elevated further by the Japanese influenced flecks of preserved tuna and ginger; an influence from head chef Kenneth Culhane's time in South East Asia, no doubt.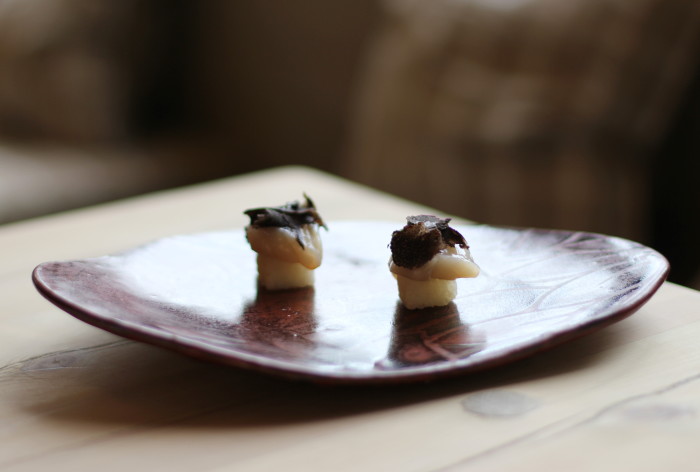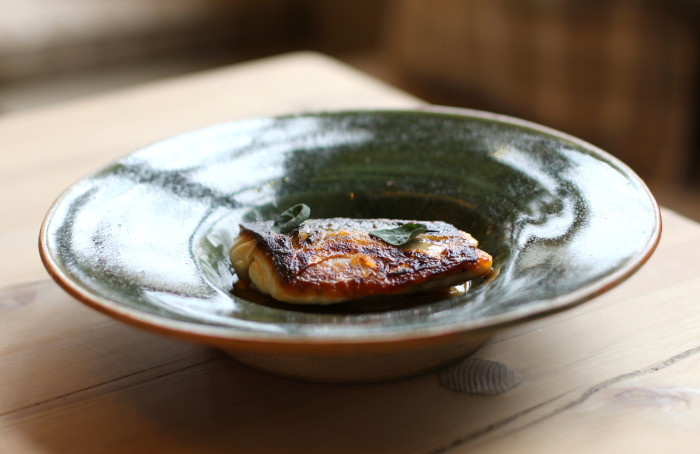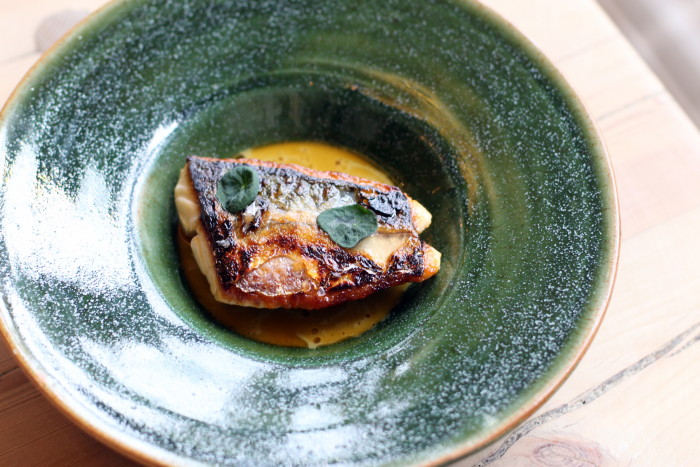 The hake is cooked well in an academic sense, but neither of us are partial to the accompanying mussel and saffron sauce. It's in desperate need of something sharp to liven up the palate, and the crystallized orange is just not citric enough or present enough to punch through the creaminess. This is the only misstep in an otherwise excellent meal, and it isn't my dish so I'm still happy #sorrynotsorry.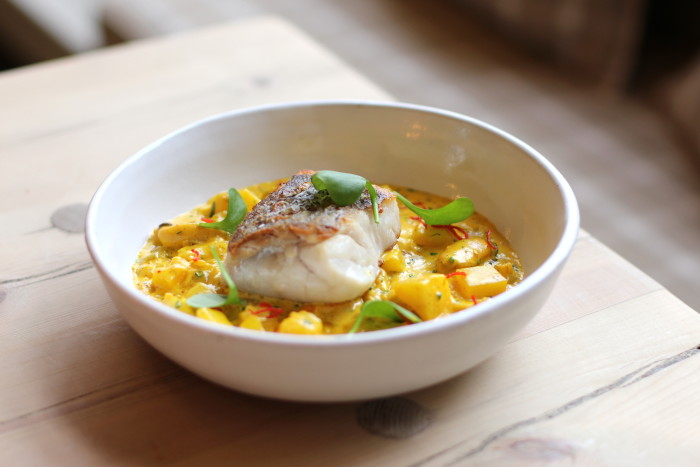 From the A La Carte menu the confit leeks and 36-month aged Comté is a proper little number, insistently salty and impossible not to ravage, it finds balance by using a humble risotto as a supporting act, along with buttery strands of spring-green leek. This is followed by a capably handled loin and haunch of sika venison with celeriac croustillant.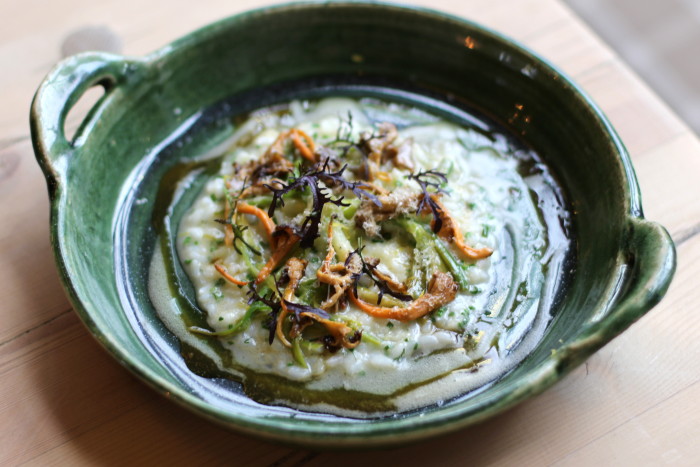 Service is impeccable without being intrusive, and professional whilst remaining friendly. Water glasses are topped up as and when needed, without us even realizing that they are empty.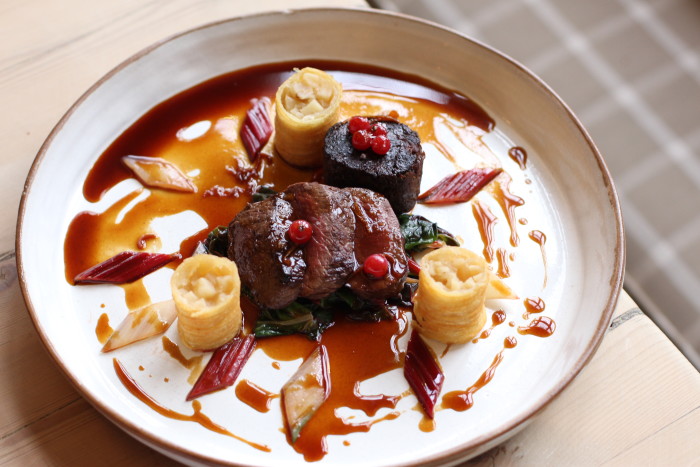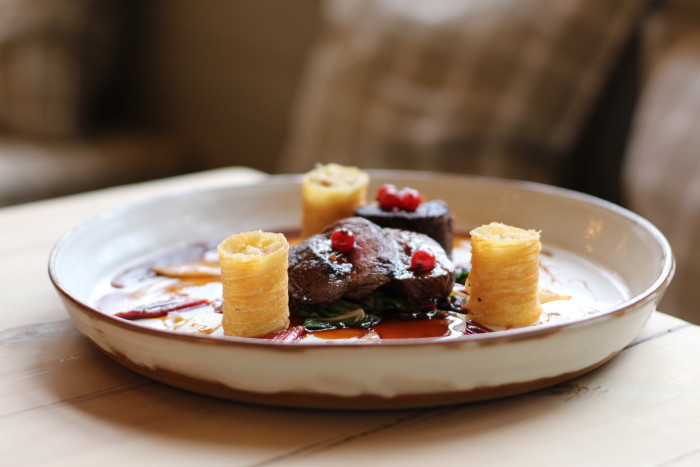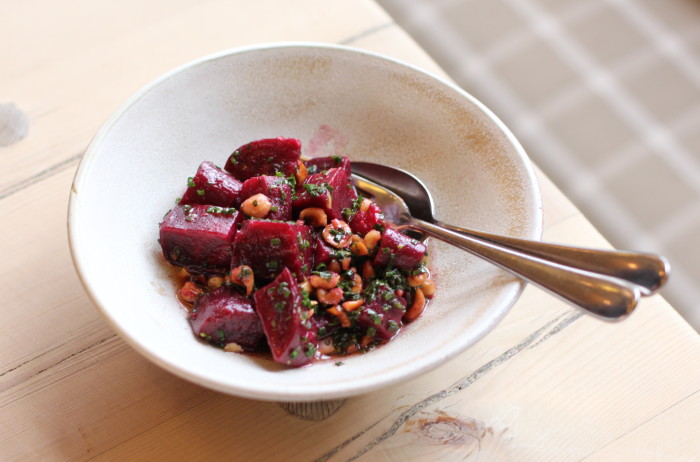 It turns out she was right, but the blogger in me cannot bear to leave without photographing at least one third course – a rather good looking Valrhona Jivara chocolate and praline bar with miso salted caramel ice cream.  The little extras of homemade soda and cevennes onion bricohe,  amuse bouche and petit fours make The Dysart a fine-dining sort of place.
I like The Dysart so much that I've figured out a bus route that will deliver me straight into its capable arms. I leave in high spirits, with the glowing satisfaction that £40 pp is all it costs to be this well taken care of.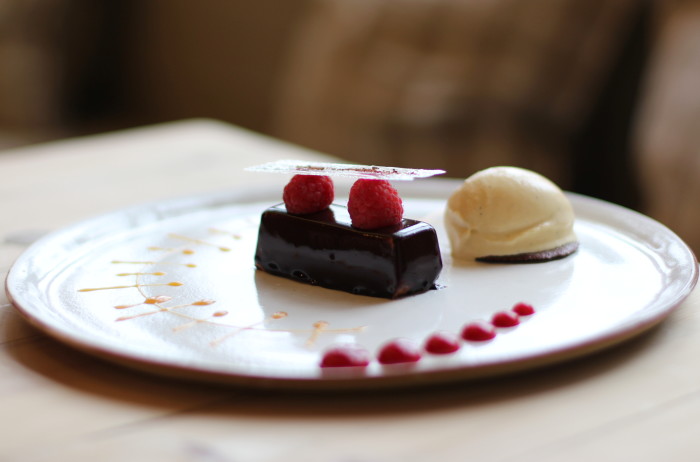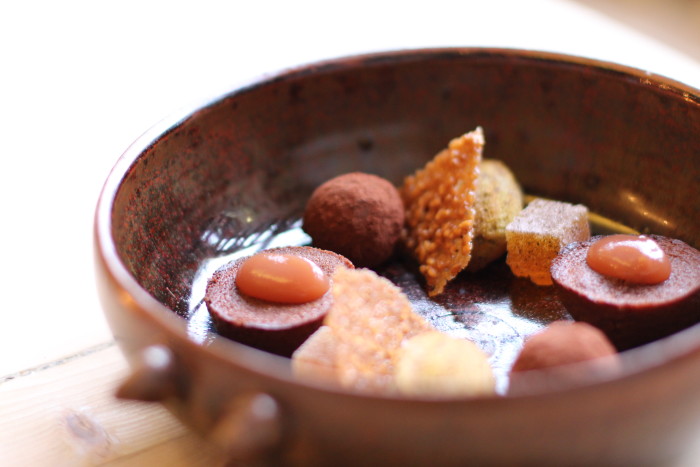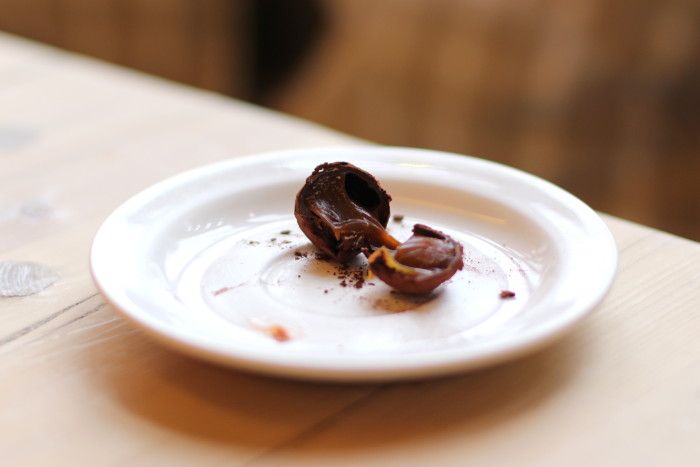 Tube: Nope, car
Address: 135 Petersham Road, Surrey TW10 7AA
Tel: 020 8940 8005
Website: www.thedysartpetersham.co.uk