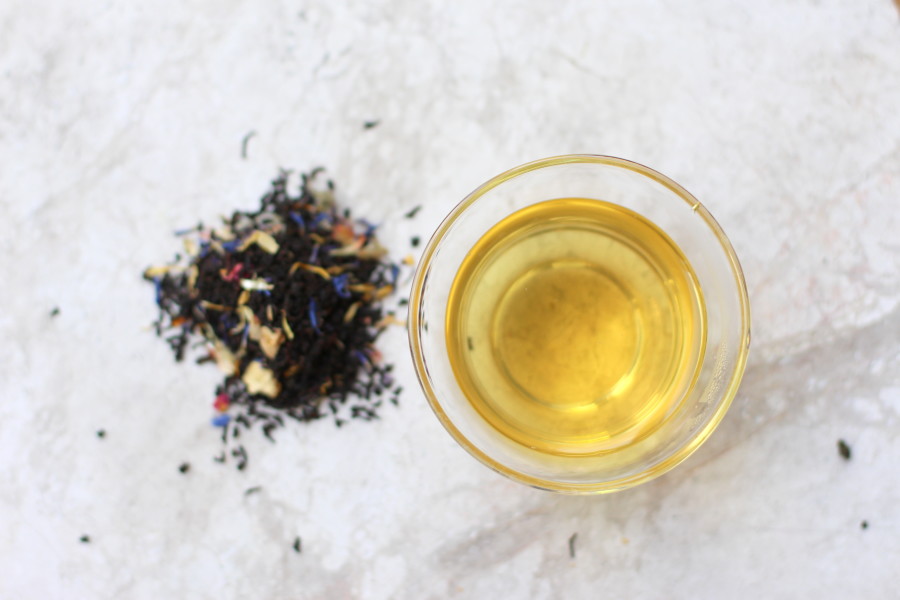 Product Review – Luxury tea and nibbles
"When you hear our name you will probably already have a sense of who we are"
The East India Company is intimately entwined with our global history of trading goods across the world, and although you may not know the exact history, you're probably aware of them at some level. The long version would take some time to tell and so, in short, the East India Company was founded to 'explore the mysteries of the East'.
Granted a Royal Charter by Queen Elizabeth I in 1600, The EIC mapped trade routes through previously unchartered territory, collecting and trading exotic goods between continents and influencing social customs. Tea, coffee, porcelain, chocolate and fabrics were some of the numerous items that were suddenly available in places where they had never been before, and The EIC warehouses were said to be marvellous to behold, full of calicos and silks, chintzes and elusive spices, as well as expensive tea and coffee.
The company today continues to stock and sell high quality items including a variety of fine teas, coffees and chocolates, all of which are marked with the globally recognised company symbol of a heart shaped figure surmounted by a figure four, or sail, and containing the initials of the company, EIC.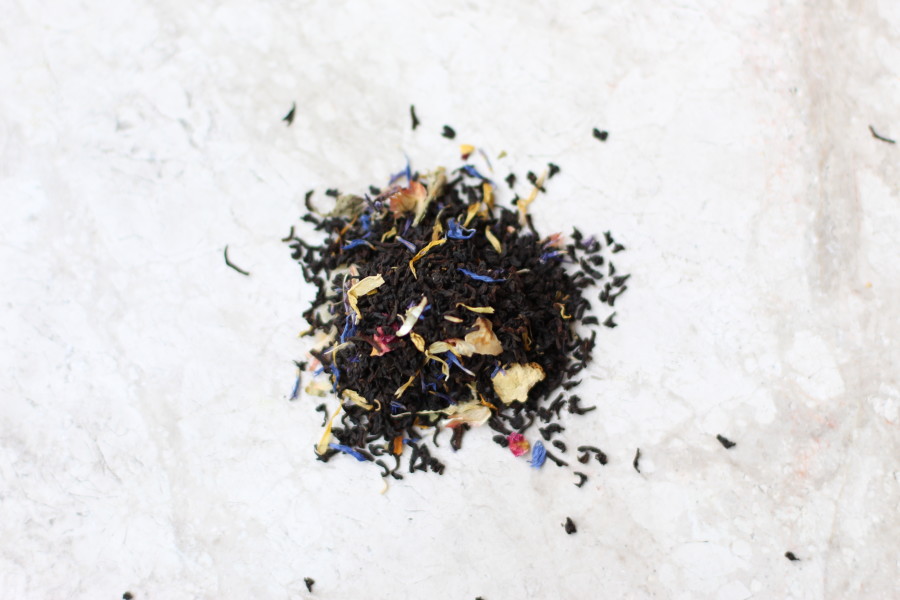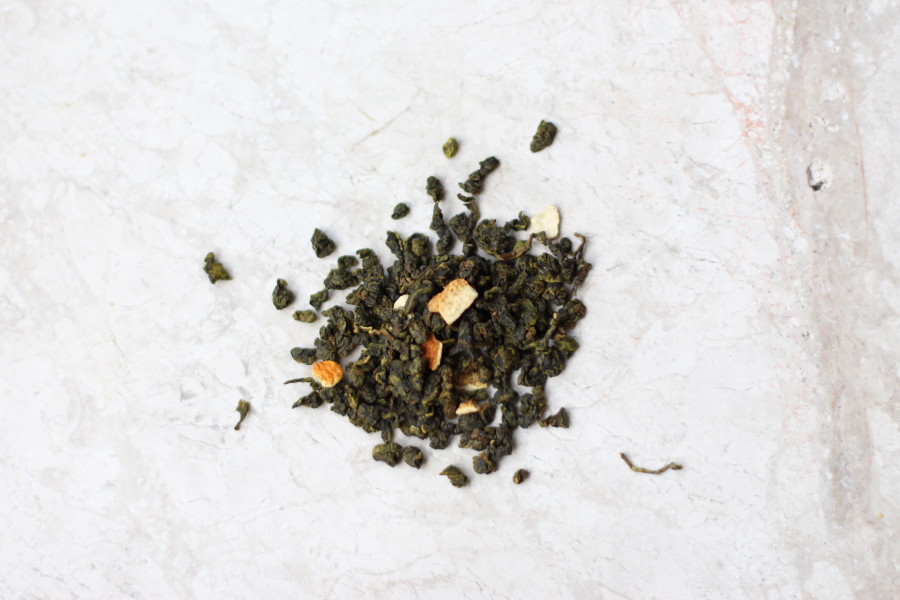 The tea selection is immense and includes a wide variety sourced from all of the world's tea producing nations. Prices vary from a 6-sachet taster selection priced at £3.50, to the very upper end with some tea priced at £100 for 50g. Today I'm trying out the 'Orange Blossom Oolong' pouch, which at £20 for 100g represents the mid-range of the company. This tea brews to a gentle green liquor, with a delicate floral taste that ends with a slight citrusy lift. I enjoy mine best with a crumbly biscuit in the afternoon.
I'm also trying out a pouch of 'First Romance', priced at £12 for 100g. This loose leaf black tea makes for an effervescent cupful, much more pronounced in zest than the previous Orange Blossom tea. Notes of strawberry, mango and orange are all quite obvious, and the backdrop of the sturdy black tea makes for the perfect foil.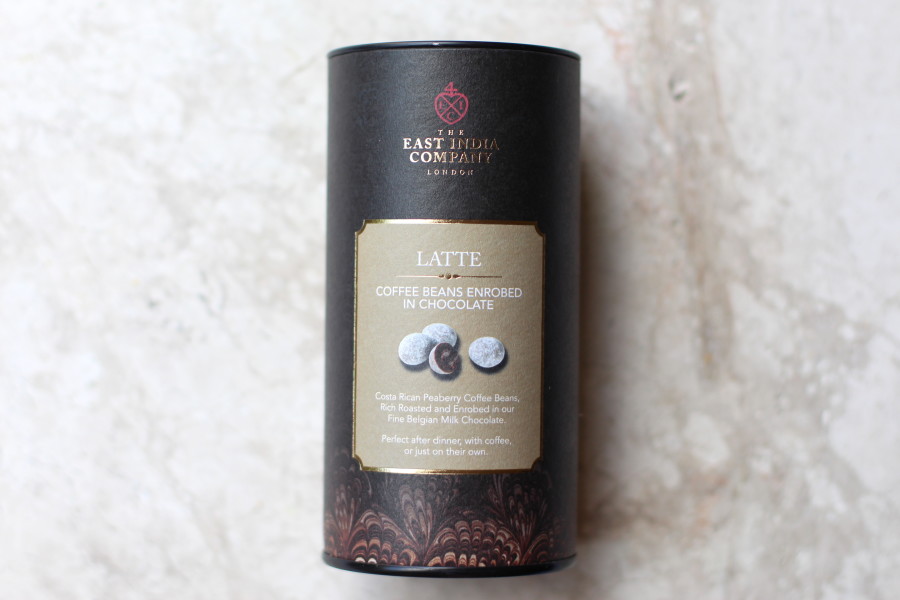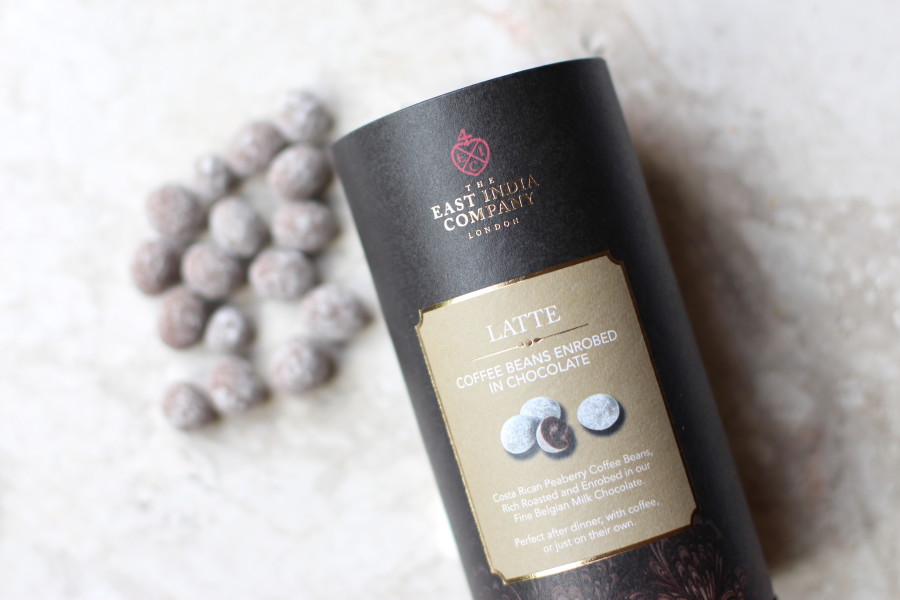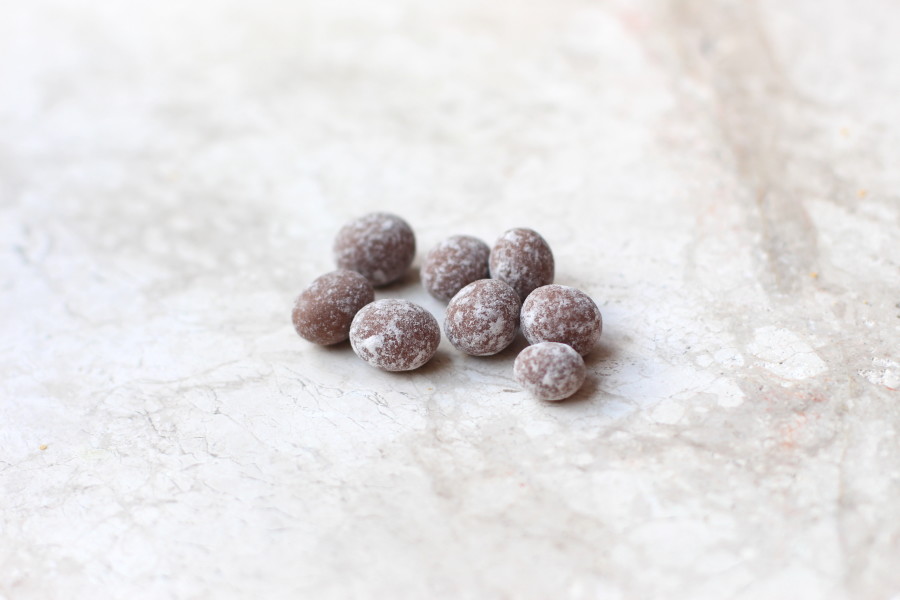 The East India Company also sell caddies of chocolate-enrobed coffee beans and dried fruits, as well as cheese-filled biscuit bites. My favourite is the no-nonsense dark chocolate covered espresso beans, although I wouldn't kick the chocolate covered strawberries out of bed either. For something more savoury, try the stilton filled biscuits which manage to combine the strength of the cheese with a casing that is actually very delicate.
If you fancy a taste of any of the above or just want to peruse through the artisan produce then you can find them at five EIC shops across London, or the full selection is available to purchase online.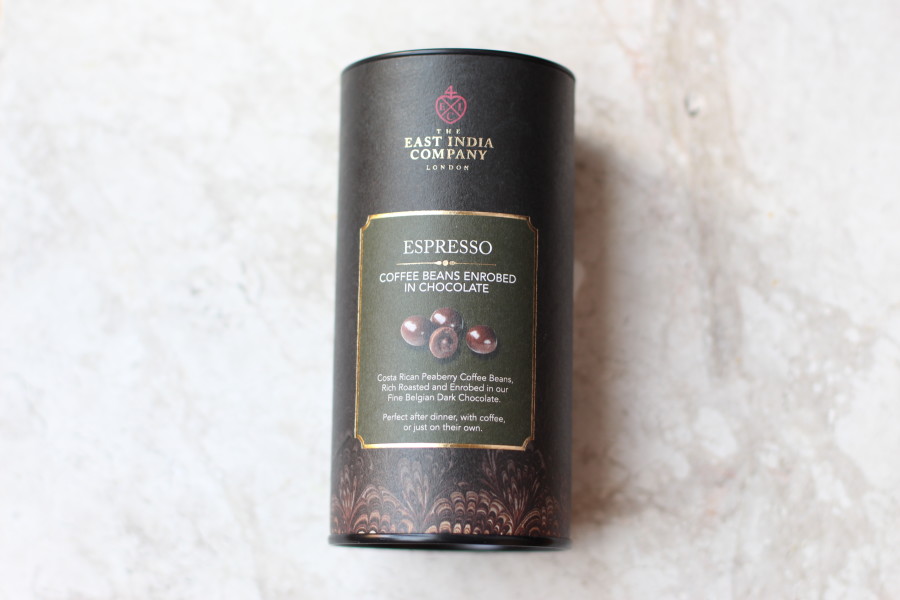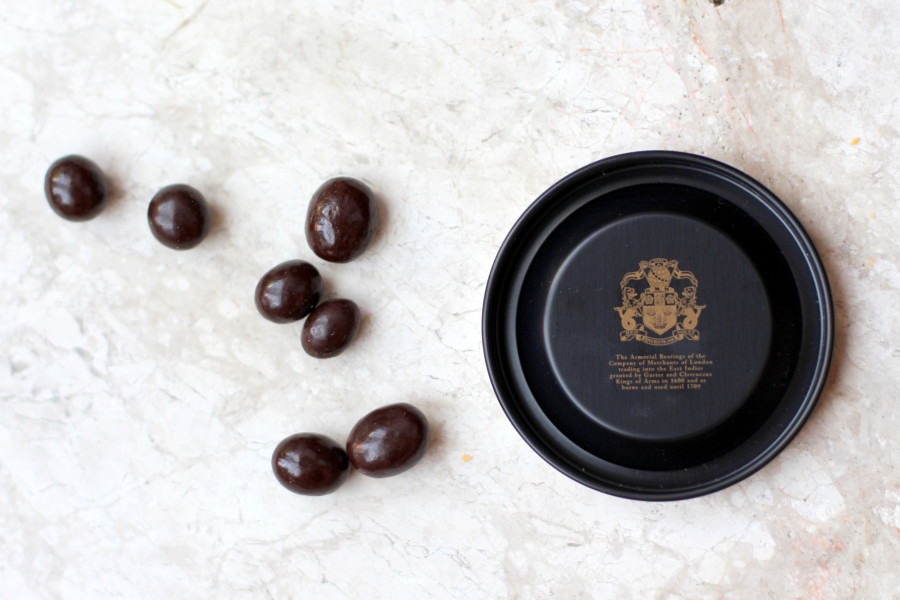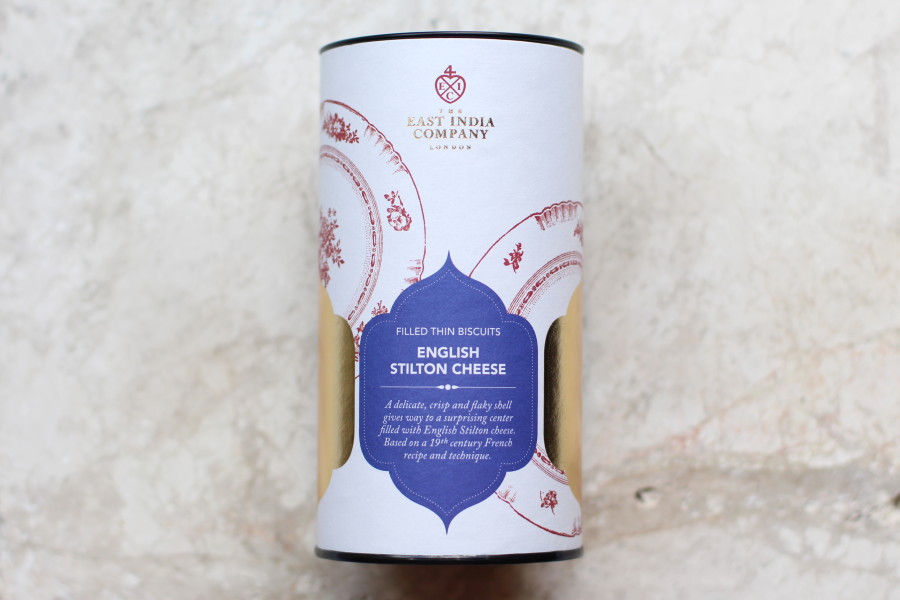 Website
I was sent the products to review