Tapas in Soho
Tonight is my first proper solo-dining experience – an accident really. I was invited to a different venue to review the food, only to arrive at the restaurant and be in the midst of a venue-wide fashion event. Needless to say, it wasn't quite my scene. Under the pretence of taking pictures I made my escape. Away from the perpetually under-fed, I promptly took myself for a bite to eat.
I've been meaning to visit Ember Yard for a while now, having read good if not great things about it. The newest addition to the Salt Yard Group joins the ranks of sister restaurants Salt Yard, Dehesa and Opera Tavern, and to differentiate Ember Yard from its siblings, an emphasis is placed on charcoal-grilling. Although prices for each individual tapas-style dish seem reasonable (hovering between the £6-£9 mark), there is a tendency for costs to rack up given portion size.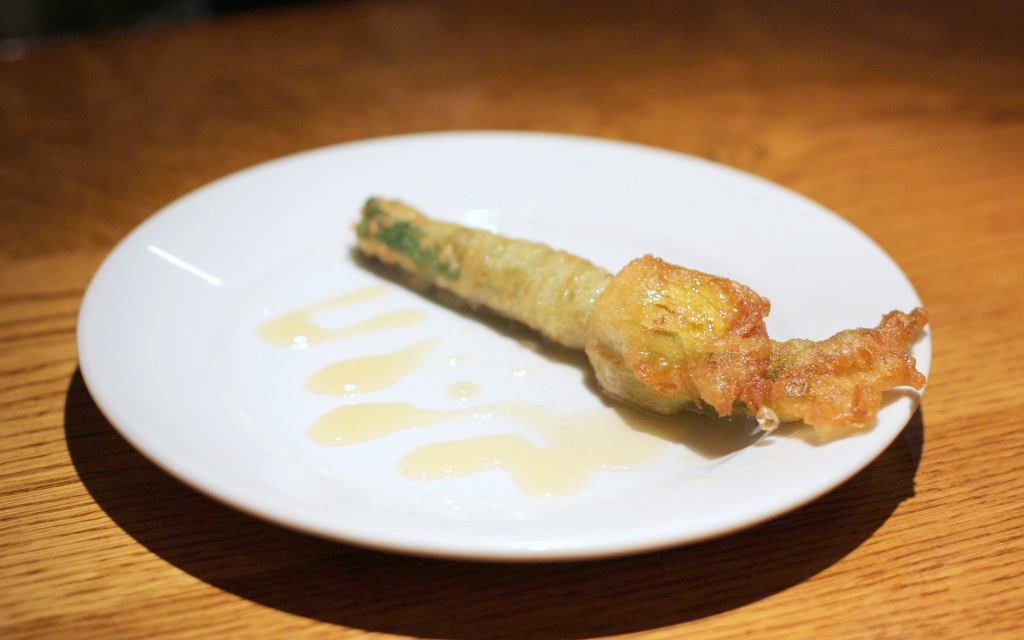 Anyway, so there I am being led down to the basement bar at a restaurant fast filling up, well aware that I have no newspaper or other diversion to immerse myself in. There's no denying that Ember Yard is popular, at the end of this particular Tuesday it is rammed to the rafters.
The flavours here are brawny, and at times overpowering. A sweetness which is tolerable in a honeyed courgette flower becomes overbearing in another dish of octopus. The boldly charred tentacles have a nice enough texture, but their almost-burnt edge clashes with a saccharine pepperonata. A side of mojo verde aioli is unable to broker a truce, and the dish is unable to mediate and reach an agreement.
Harmony is better achieved in beef with pureed and chargrilled corn, capers and coriander dressing. I'm a bit of a corn fiend, so this plays to my natural preferences, as does a dessert of white chocolate mousse, pickled nectarines and honeycomb.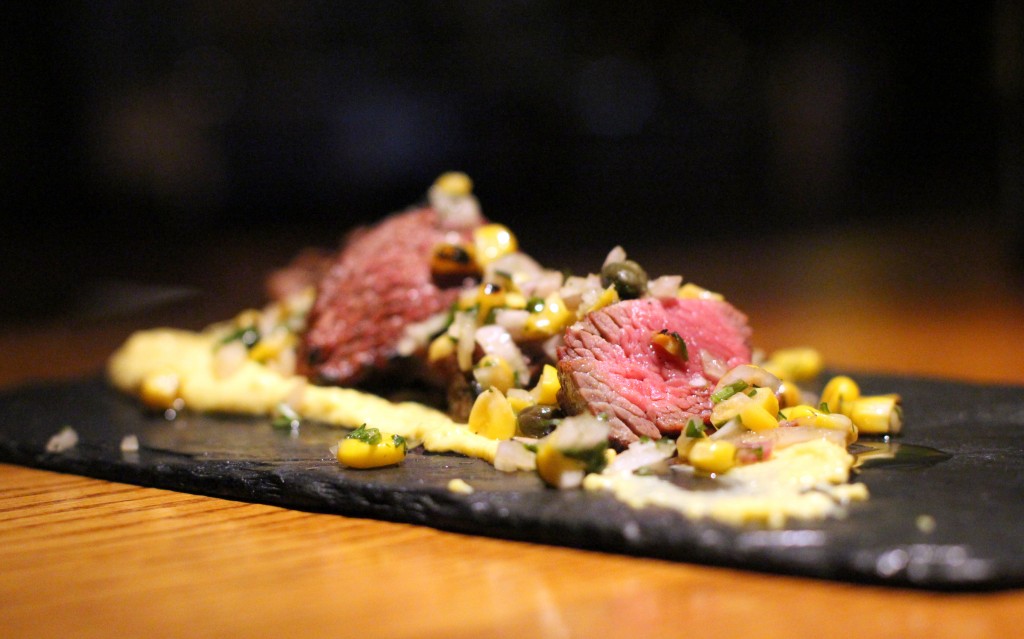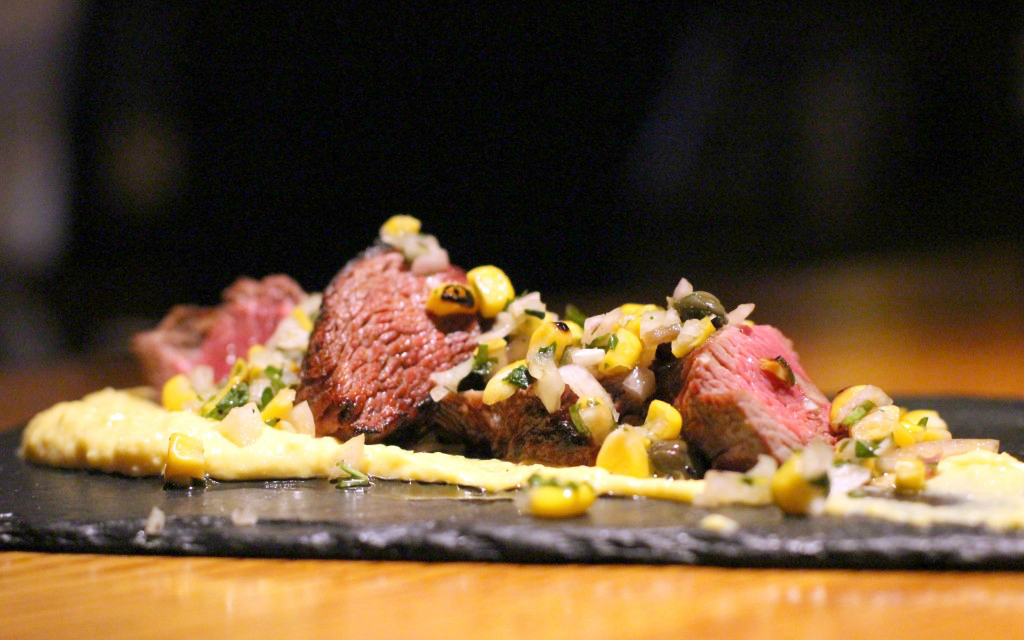 The lovely people dining on either side of me are kind enough to include me in their conversations – a move that is telling of the environment here. Although the food could be better, the atmosphere of conviviality and close-set seating means that (miracle of miracles) people speak to each other. I'm not sure I'll go back to Ember Yard, but I just might try the lone diner approach again.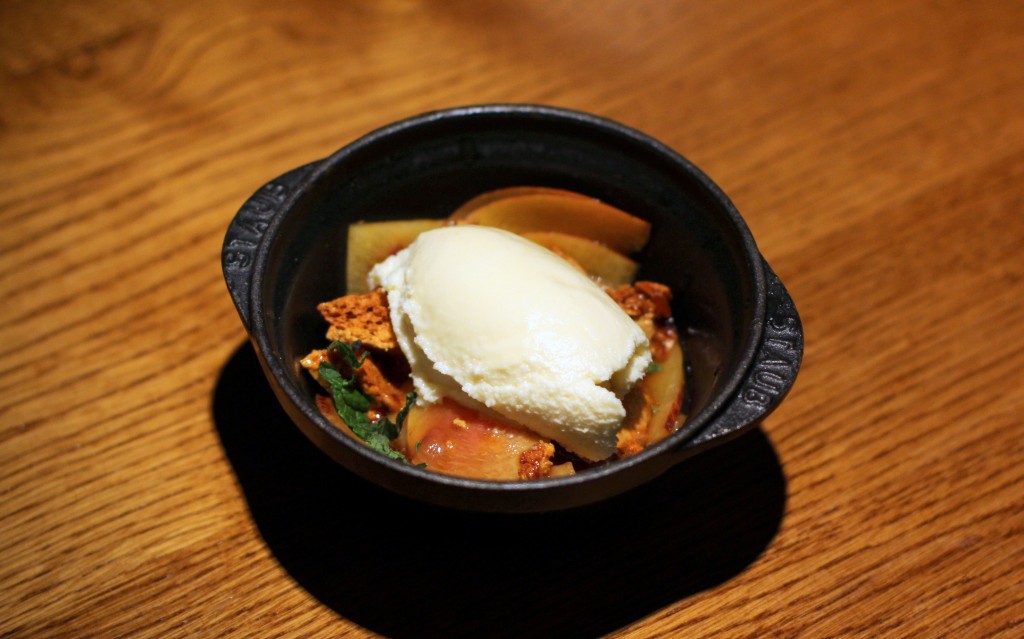 Tube: Oxford Circus
Address: 60 Berwick Street, London W1F 8SU
Tel: 020 7439 8057
Website: emberyard.co.uk