Greek in Marylebone
7/10
There's something brilliant about the idea of Greek food, of sun-drenched Kalamata olives baking under a Mediterranean sky to be picked by lithe, golden-skinned Athenians. This utopian ideal that dictates the way we see Greek food doesn't always translate on the journey over to London. Although there are enough Greek restaurants of dubious origins here, at Ergon there is plenty to be romanced by.
Ergon is a restaurant/deli chain which sells produce from all around Greece, and cultivates a homely, Athenian café-culture. Its first branch in London is a clear hit with homesick Greeks who are lounged about languorously, forks suspended in mid-air as conversation is had. Its head chef, Dimitris Skarmoutsos, is something of a celebrity with a judging gig on Greek Master Chef, but don't let this put you off. The food is really rather delicious.
The best thing on the menu is a 12hr slow-cooked lamb shank whose sticky meat drips off the bone with perverse fluidity. The smokiness of flesh is lifted with an obscene amount of orzo pasta, coated in fast-melting cheese, tomato and fragrant marjoram. I order it twice.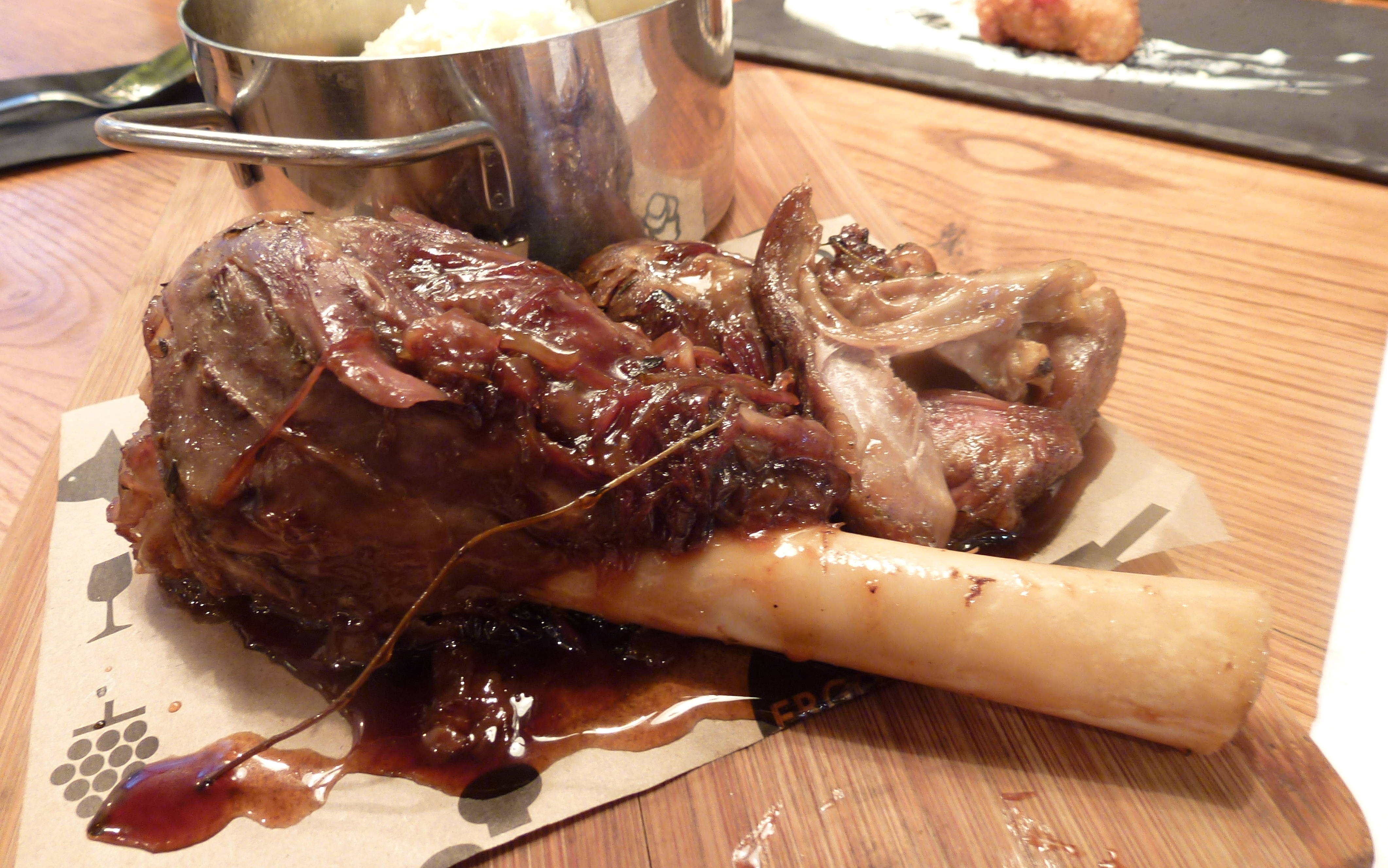 Refinement is seen in restructured baklavas, where delicate filo is layered with voluptuous folds of chocolate ganache. The resulting dessert is akin to the airiest mille-feuille, and is drizzled with opulent, honey-coated seeds. To calibrate the praise, it may help to know that I usually don't gel with baklava.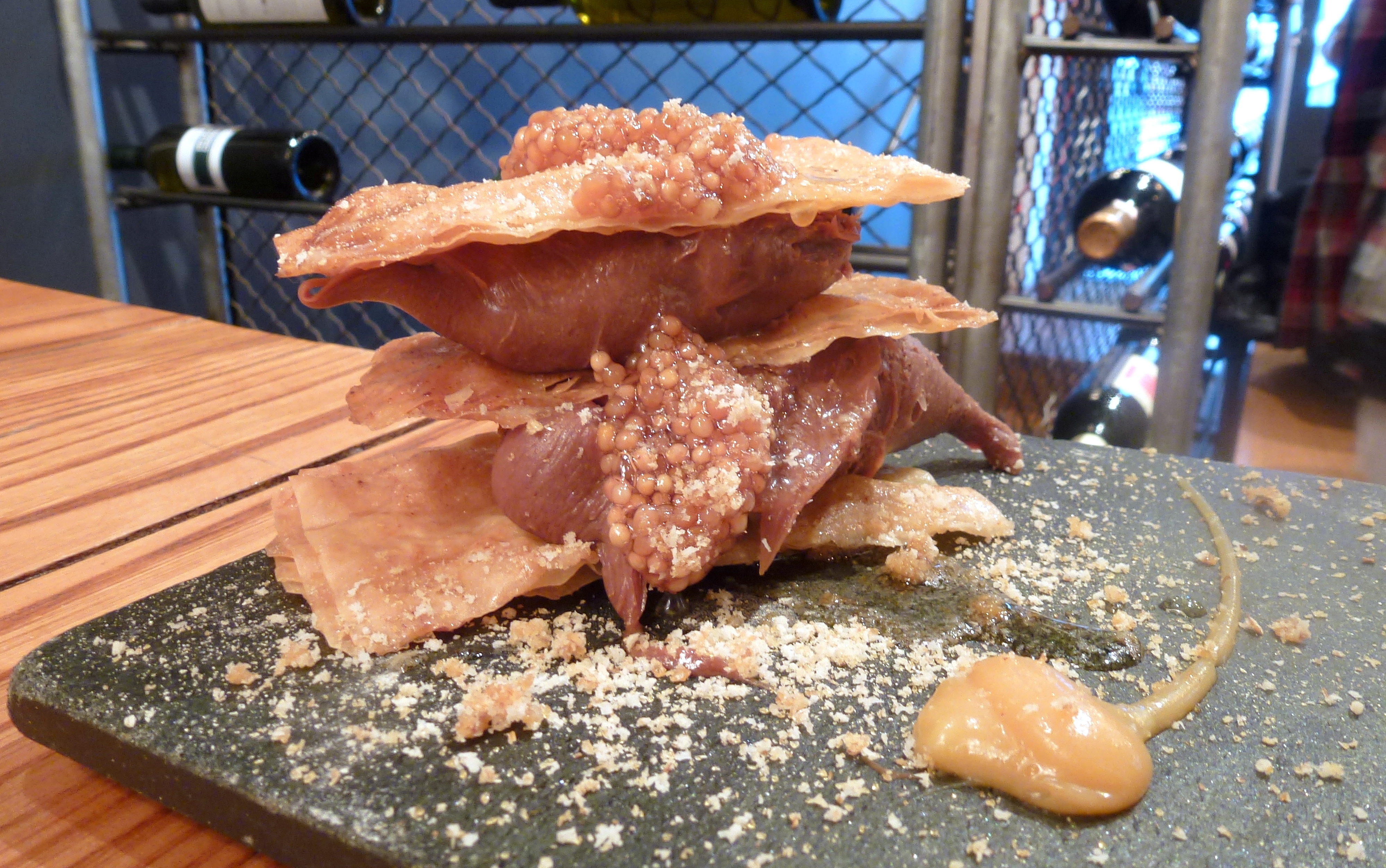 Cheese is abundant in Greece and so in Ergon it rules the menu, but in this setting it often takes new and unanticipated forms. A stonkingly-rich mound of feta is creamed with smoked paprika from Almopia and is the perfect companion to spongy, white bread. Freshly cut fries have a superb crust and are topped with 'Staka' cream – a buttery roux with the gloss of liquid gold.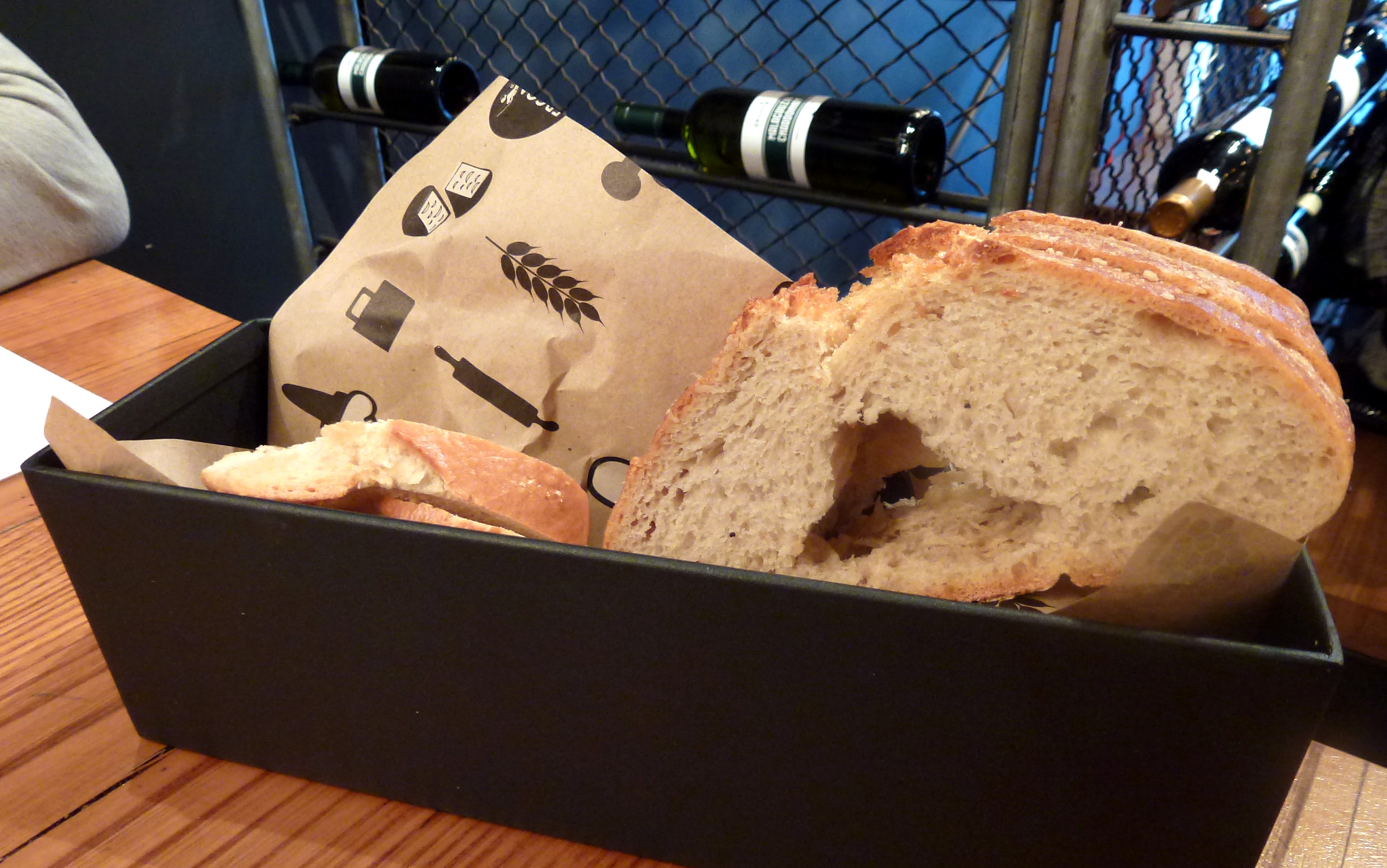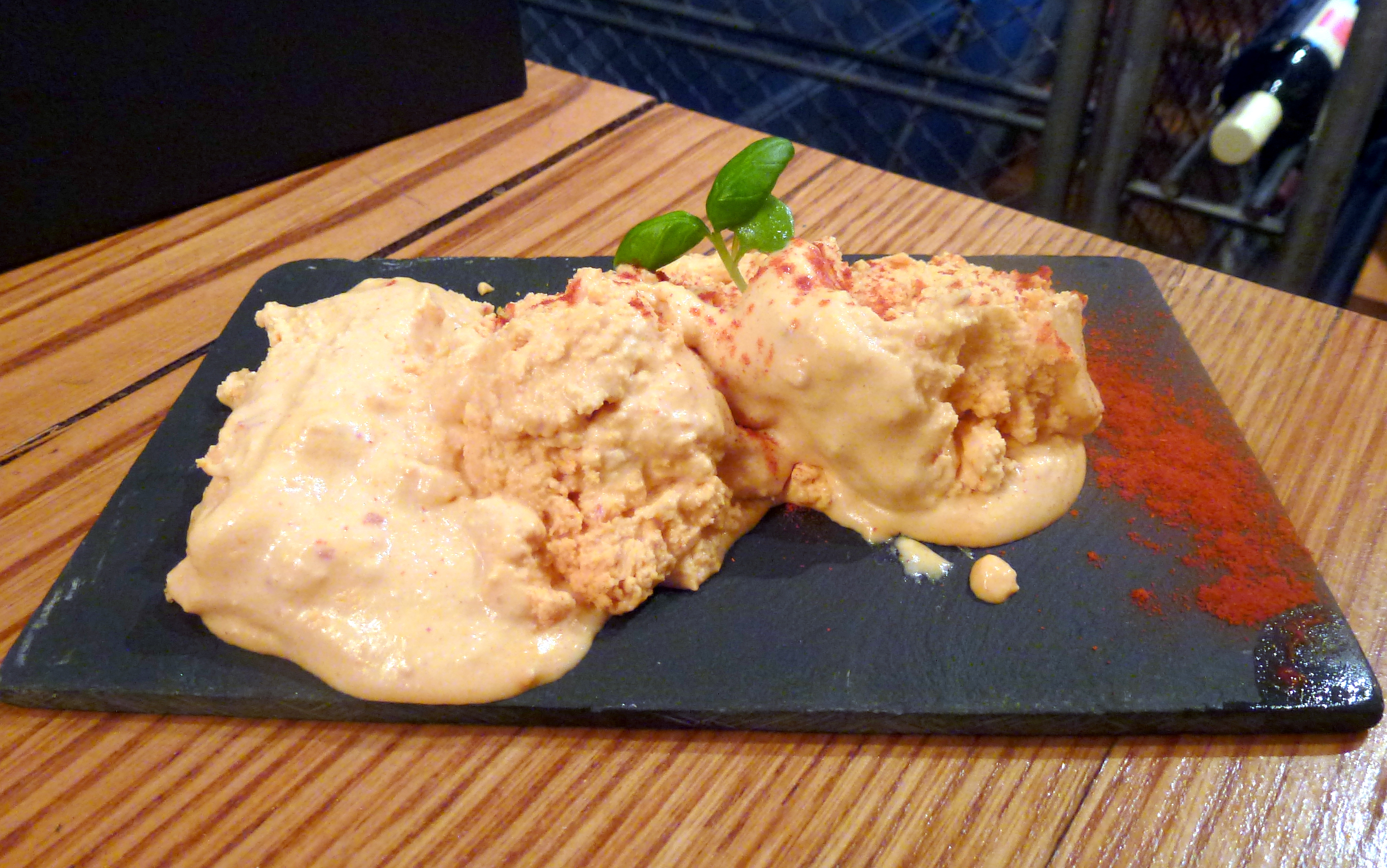 The cheddar has not worked so well in pastries, which are described as being filled with 'pastourma' (a beef sausage), but in actual fact have an excess of cheese with the finest sliver of meat. Another cheesy miss, something I wouldn't want to meet in a darkened alley, is Ergon's take on traditional 'Saganáki'. Here, it is composed of a hefty wodge of gruyere which is rolled in carob flour, oats and poppy seeds and then pan-fried. On the plate in front of us, the crust is troublingly shard-like, whilst the filling has cooled and congealed somewhat. On top of this are dense clumps of rose petals in syrup with the consistency of excised tumour. A frightening prospect if ever there was one.
Apart from a few blips, Ergon is pretty fantastic. If you like what you have eaten in the restaurant, then the downstairs deli is worth checking out for Greek-grown treasures.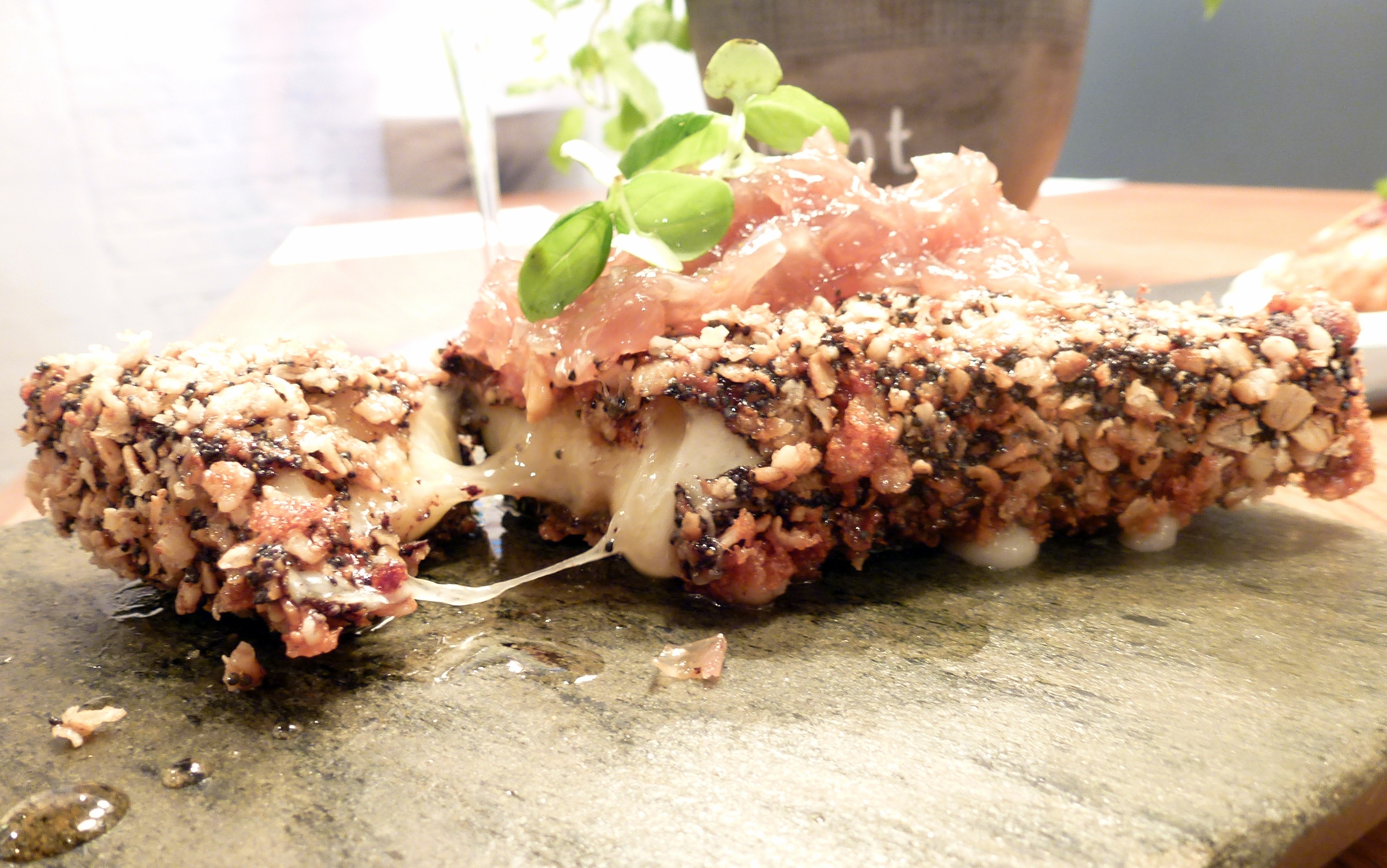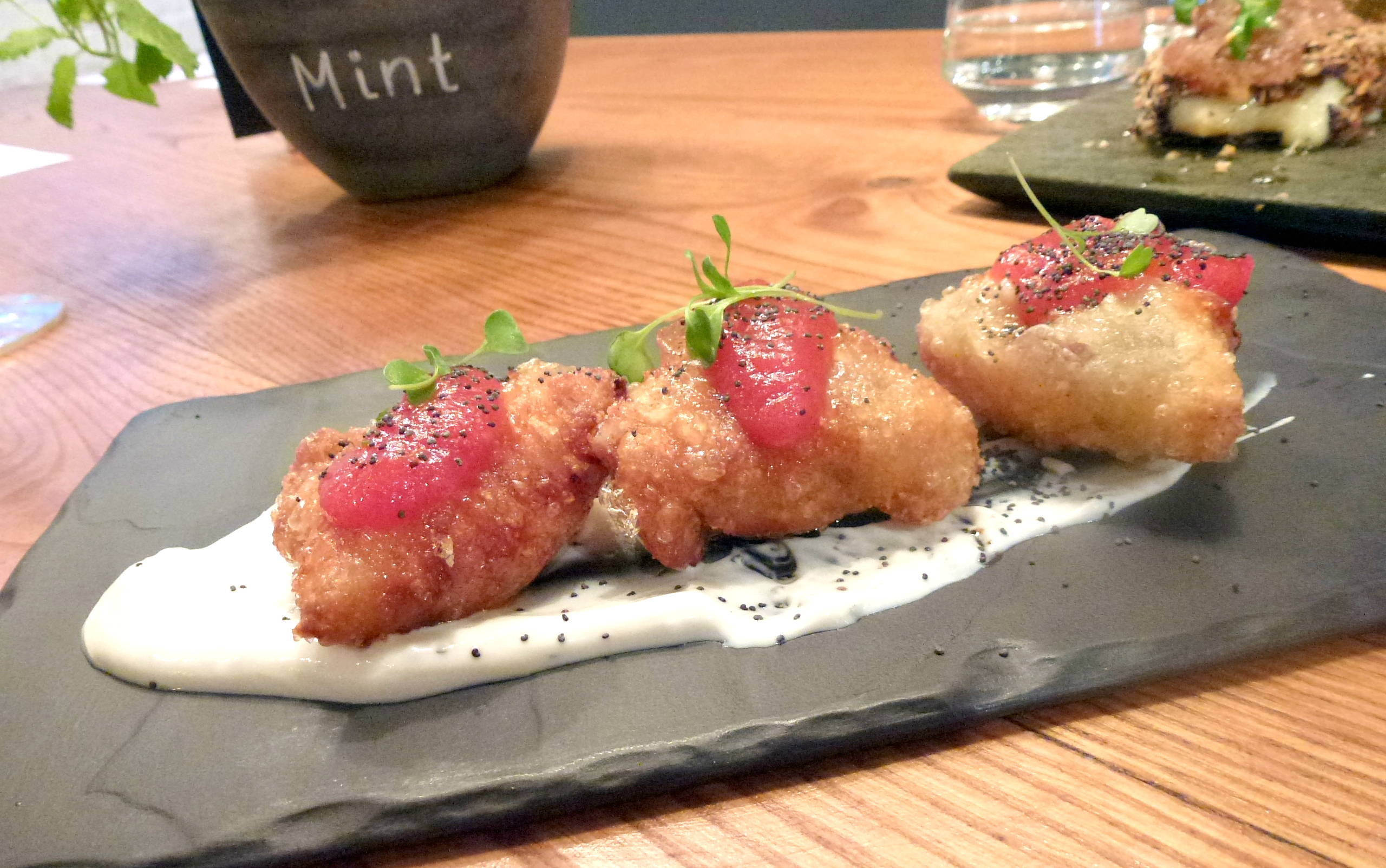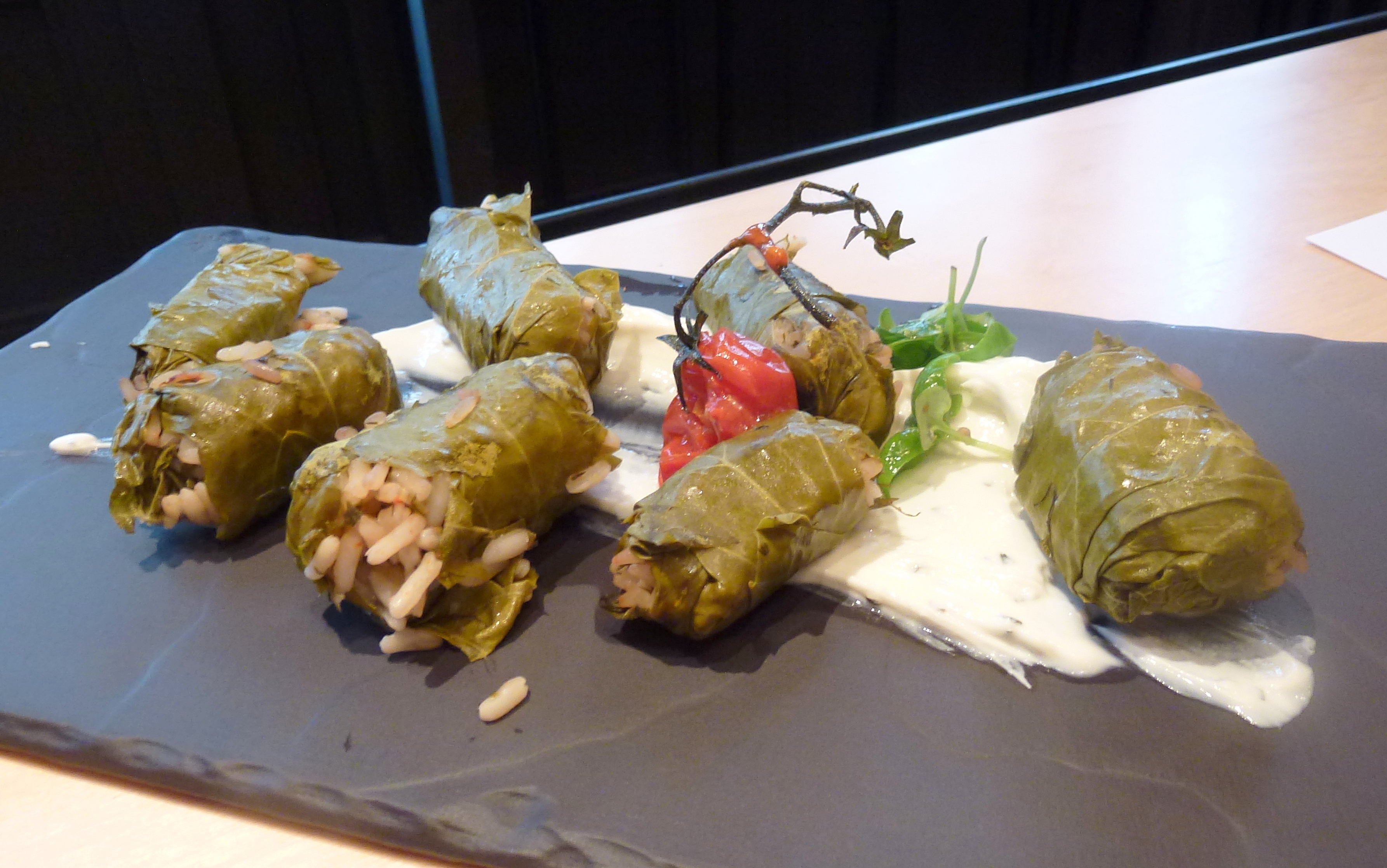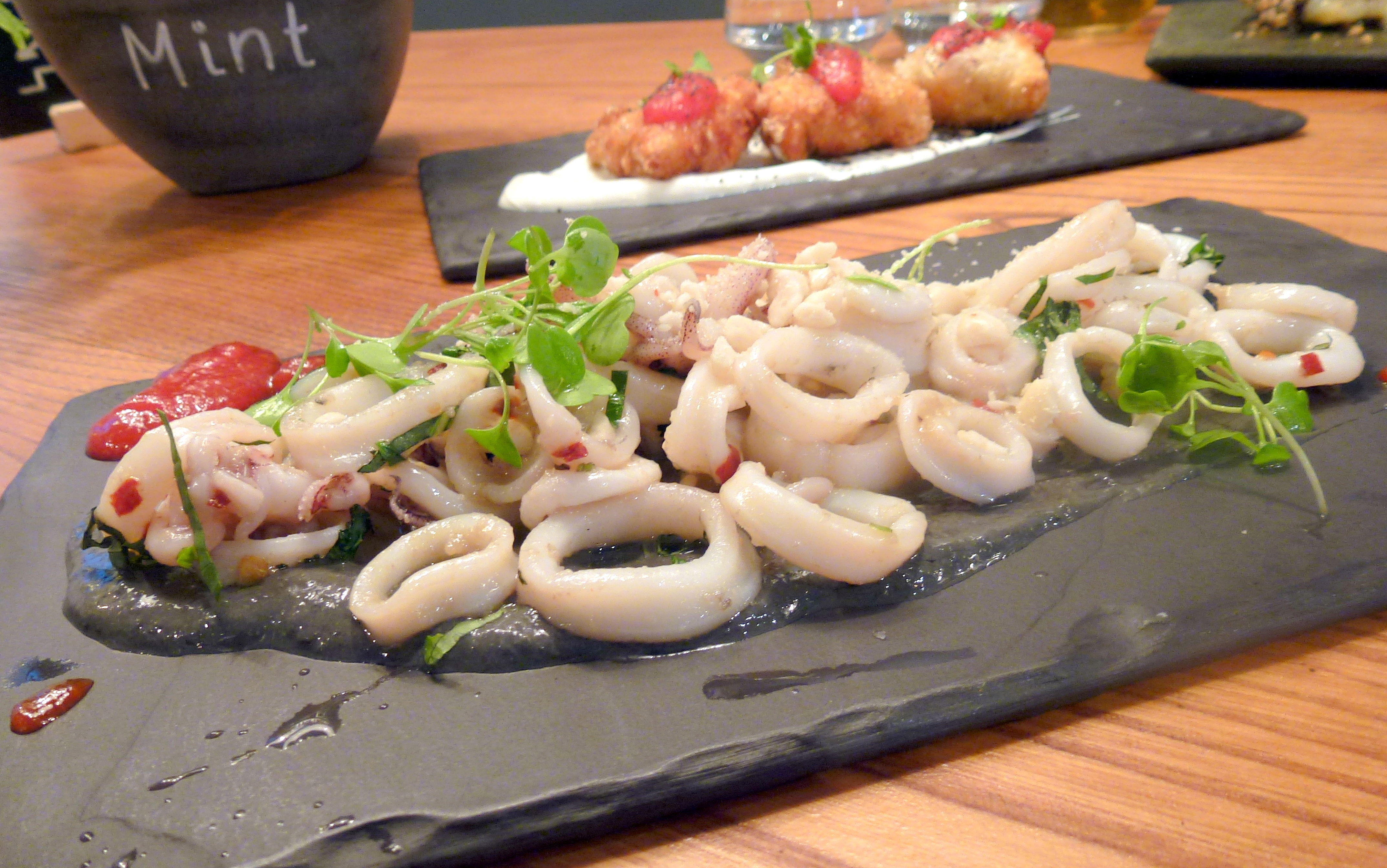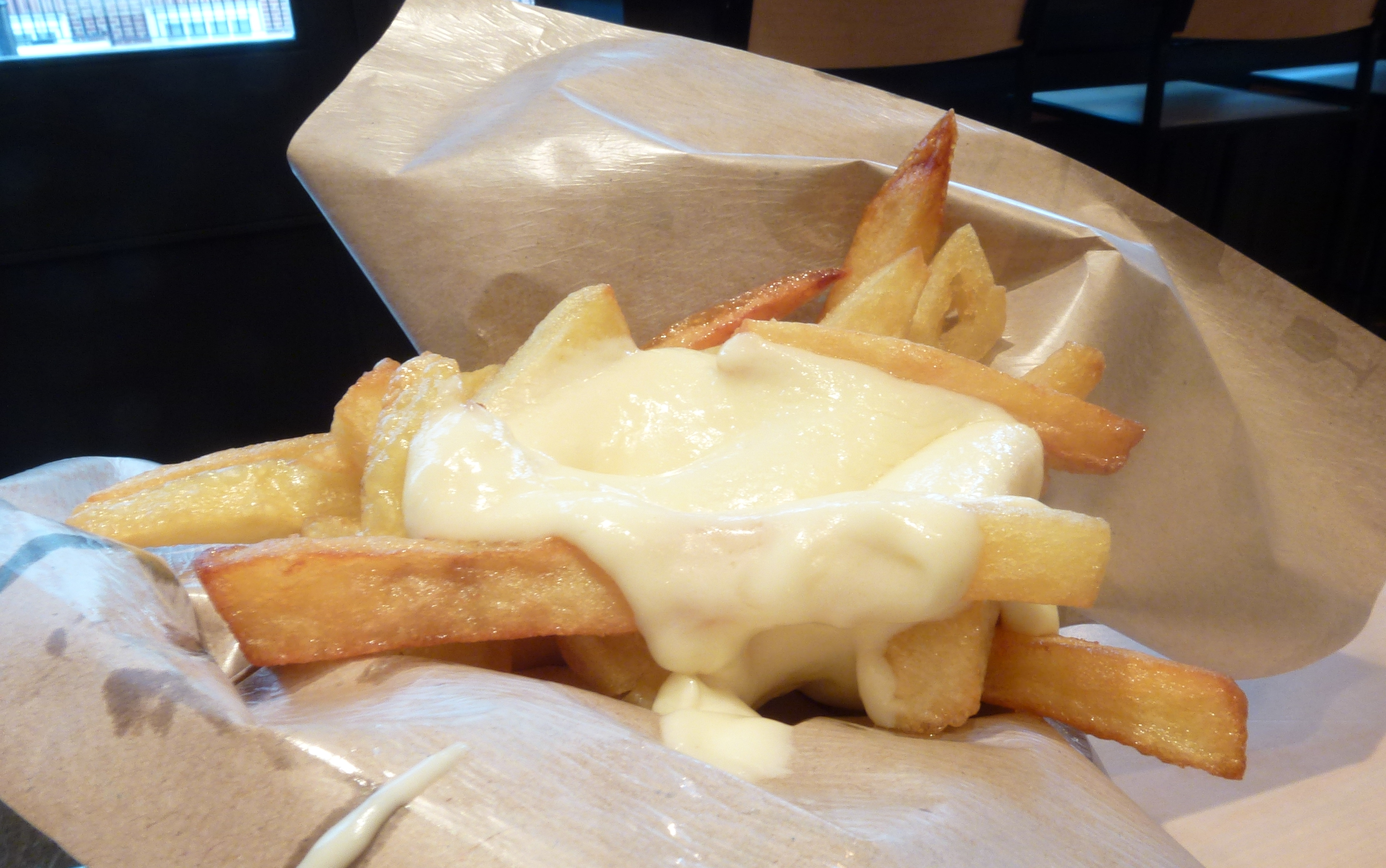 Tube: Bond Street