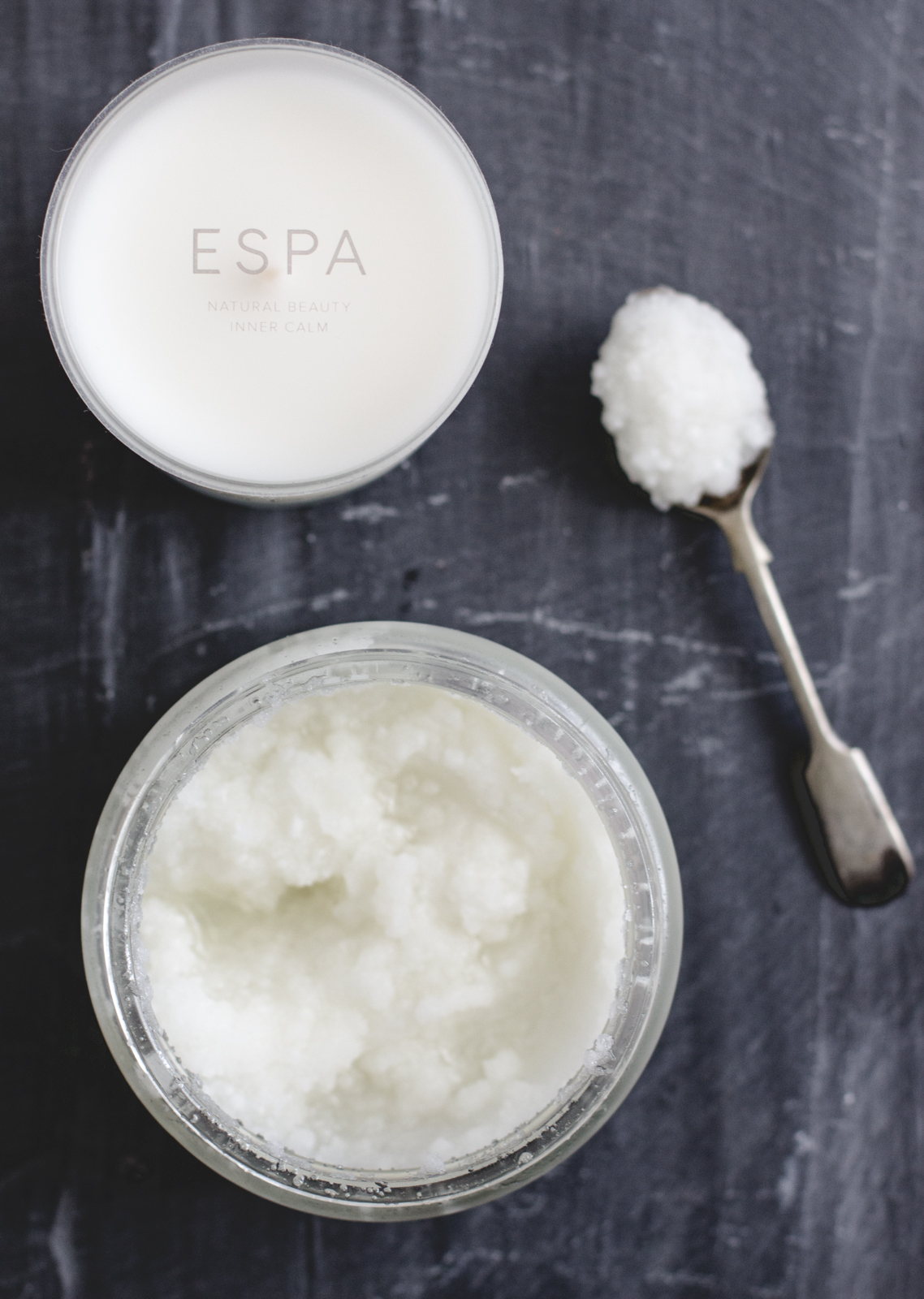 Luxury skincare – Experiencing ESPA at home
The first time I experienced ESPA was deep in the foothills of rural Italy, at the luxurious Castello del Nero Spa. I remember the rolling landscapes of the classical Italian countryside, a bright Tuscan sun and, most vividly, the soothing fragrance of ESPA essential oils.
READ MORE
5 reasons why we love L'Occitane for after-sun skincare
An evening of Self-Care with our favourite Luxury Products
Super Spa Day: A luxe massage at Thai Square Spa
Scent is such an evocative thing, isn't it? After coming back from Italy, every time I use ESPA it takes me right back to those luscious grounds.
Sounds delicious, but who and what is ESPA?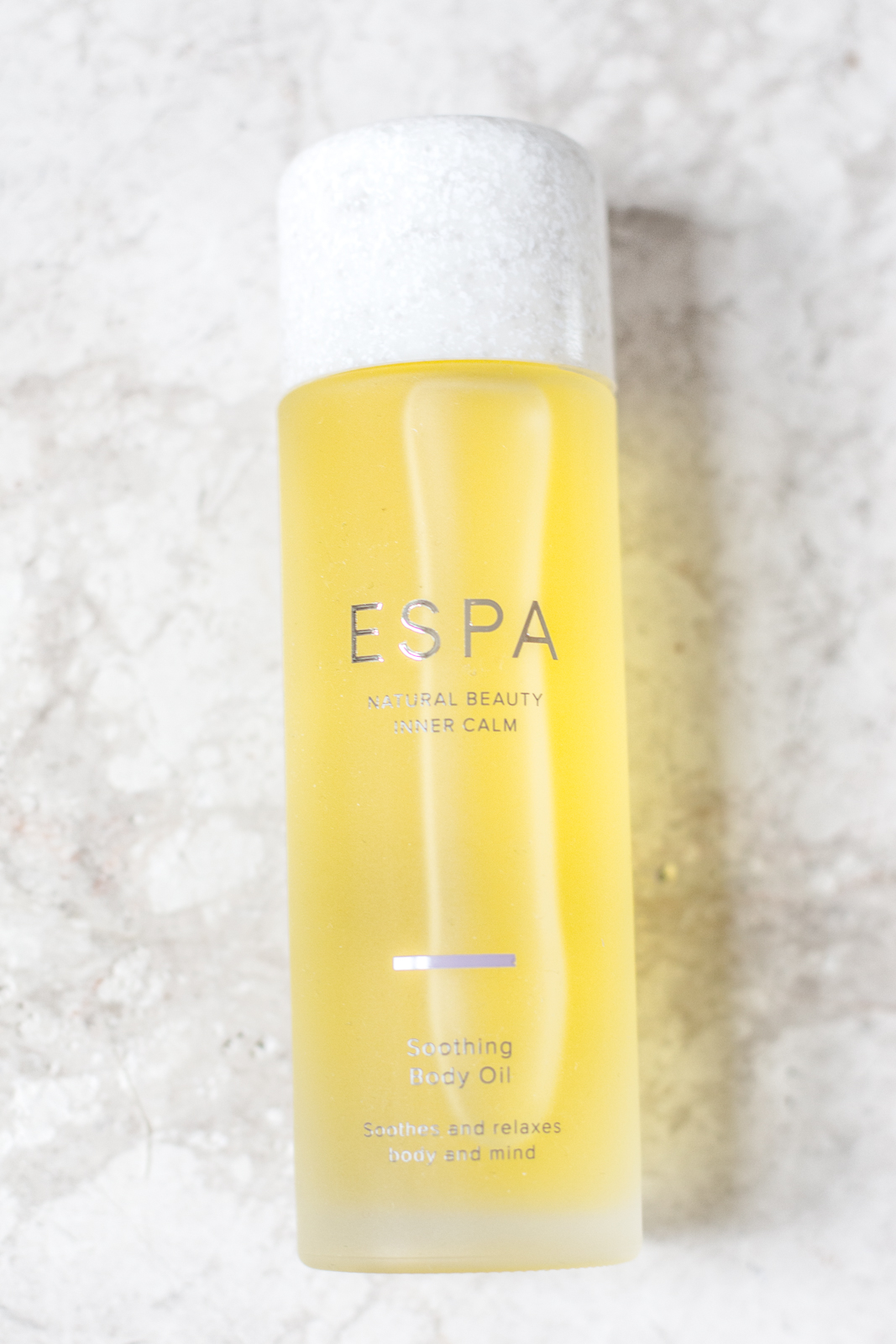 ESPA are a luxury spa group with over 450 spas located around some of the most beautiful places in the world. They also have their own range of decadent spa products that are said to offer a holistic approach to wellbeing.
Pretty words, but in this instance I see what they're going for. Whilst I can't always transport myself away to a spa in a beautiful location, I love that I can recreate the feeling of calmness at home with a few ESPA products.
Without further ado, here is how I unwind with my own sumptuous ESPA experience at home…
1) The Restorative Reed Diffuser to scent the air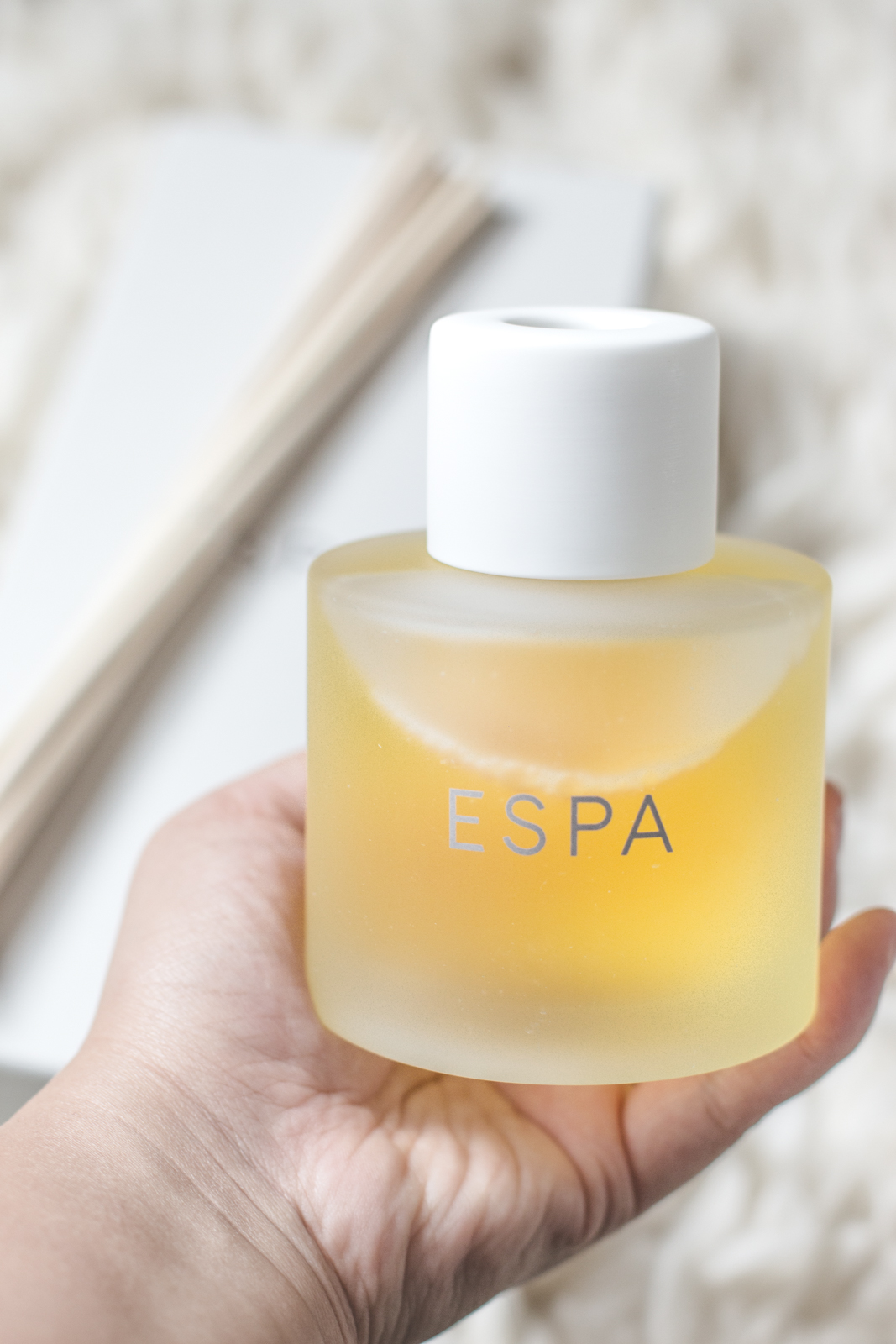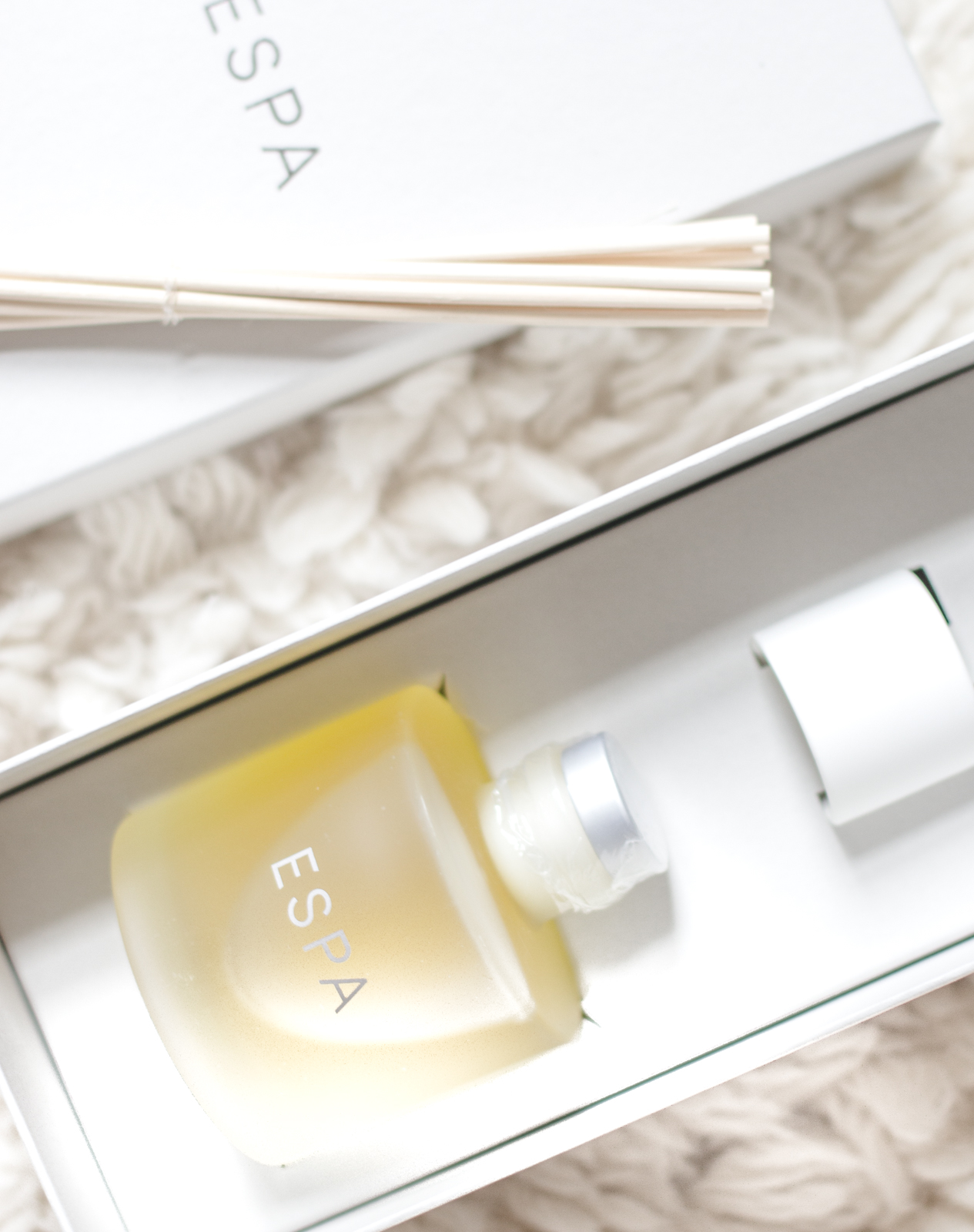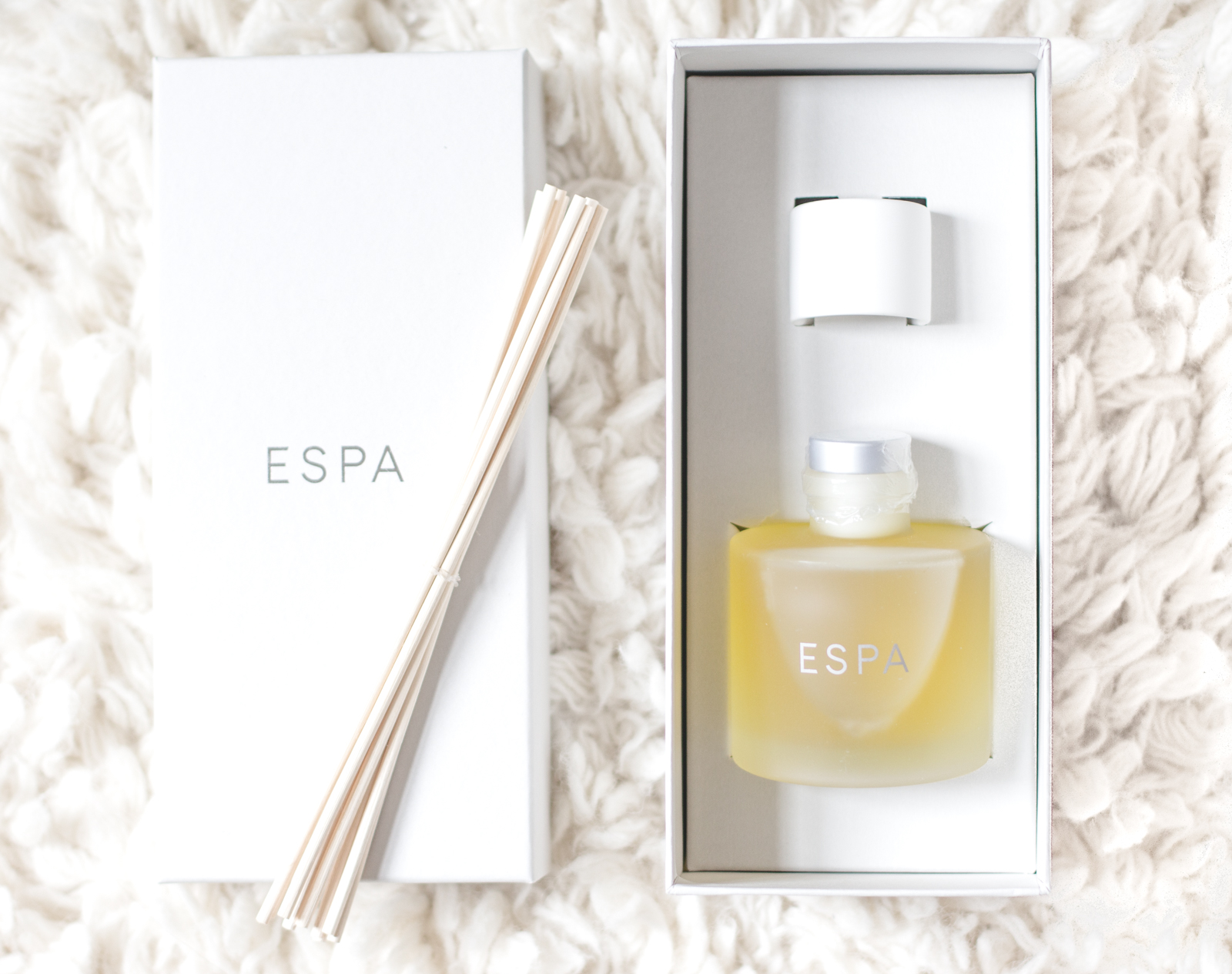 I love using reed diffusers, and the ESPA one is fast becoming a favourite. Like all of its other products, the ESPA Restorative Reed Diffuser is indulgently sized, and weighty in the hand. My favourite part about using these products is how you can hold them and they feel luxurious.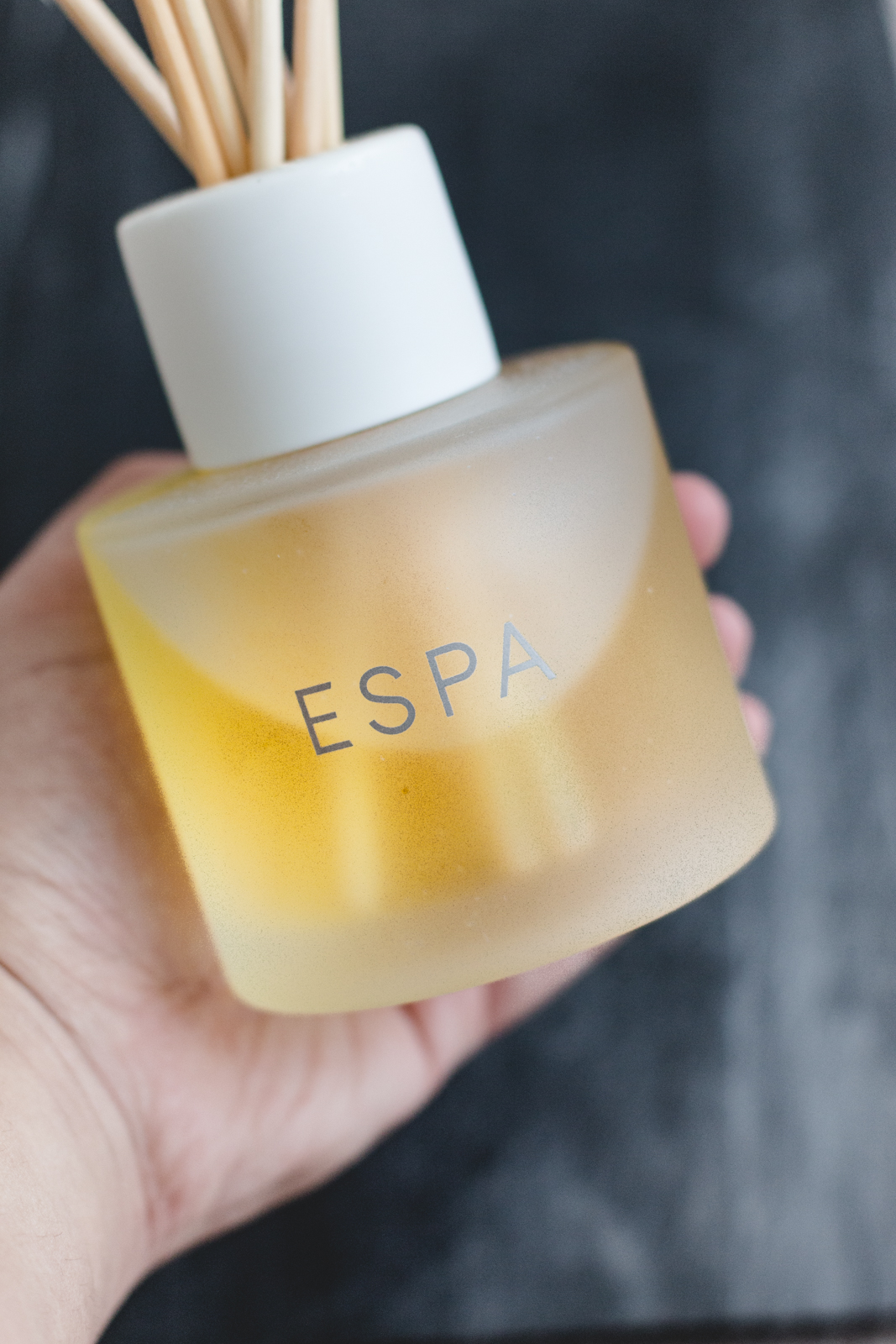 Inside the frosted glass diffuser is an aromatic blend of essential oils, which scents the air with sweet orange and lavender.
Depending on the space, you can adjust the number of reeds in the diffuser to create a stronger or more subtle fragrance. I personally love having the heady spa-like aroma in the air all the time.
2) Treat your tresses to the Pink Scalp and Hair Mud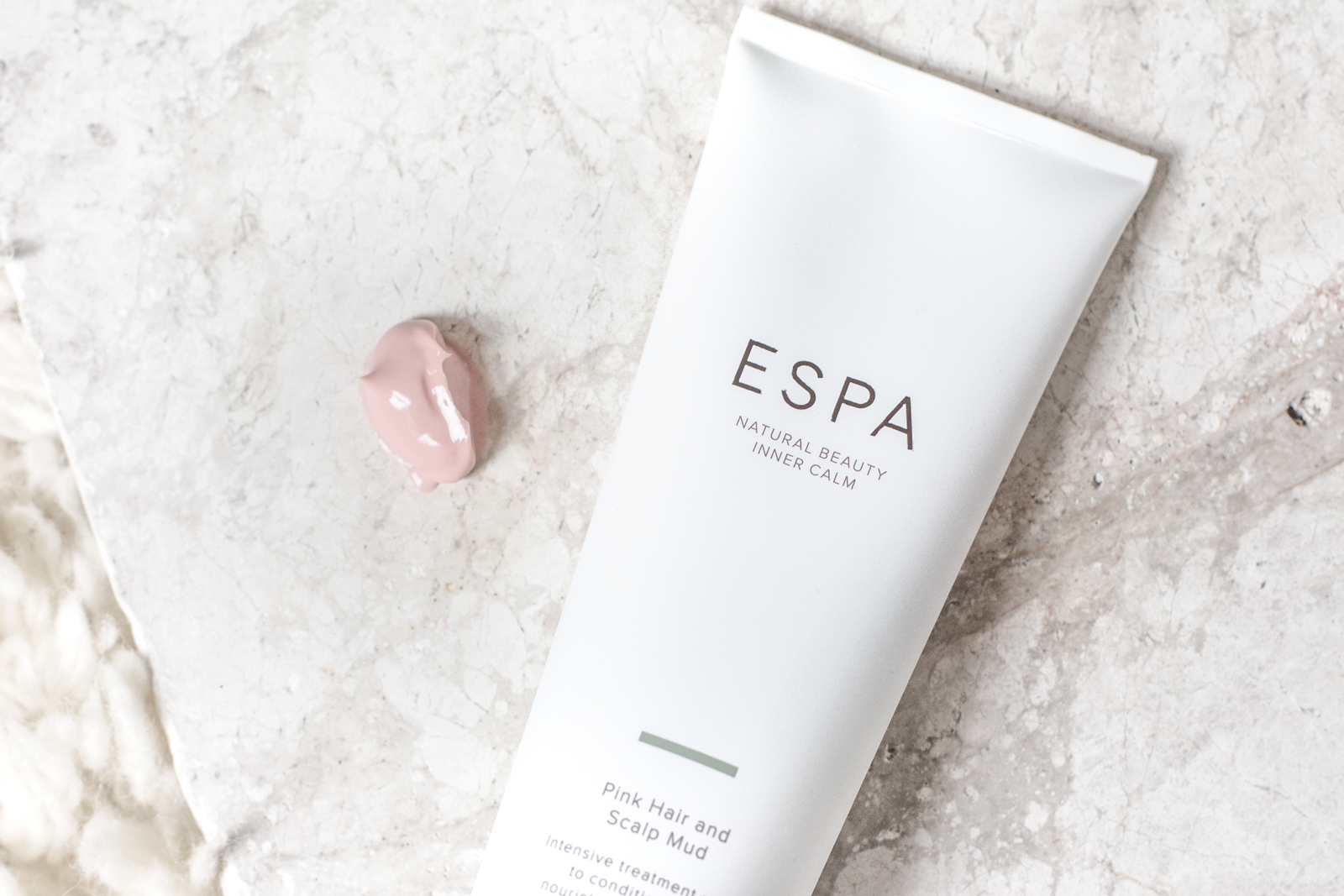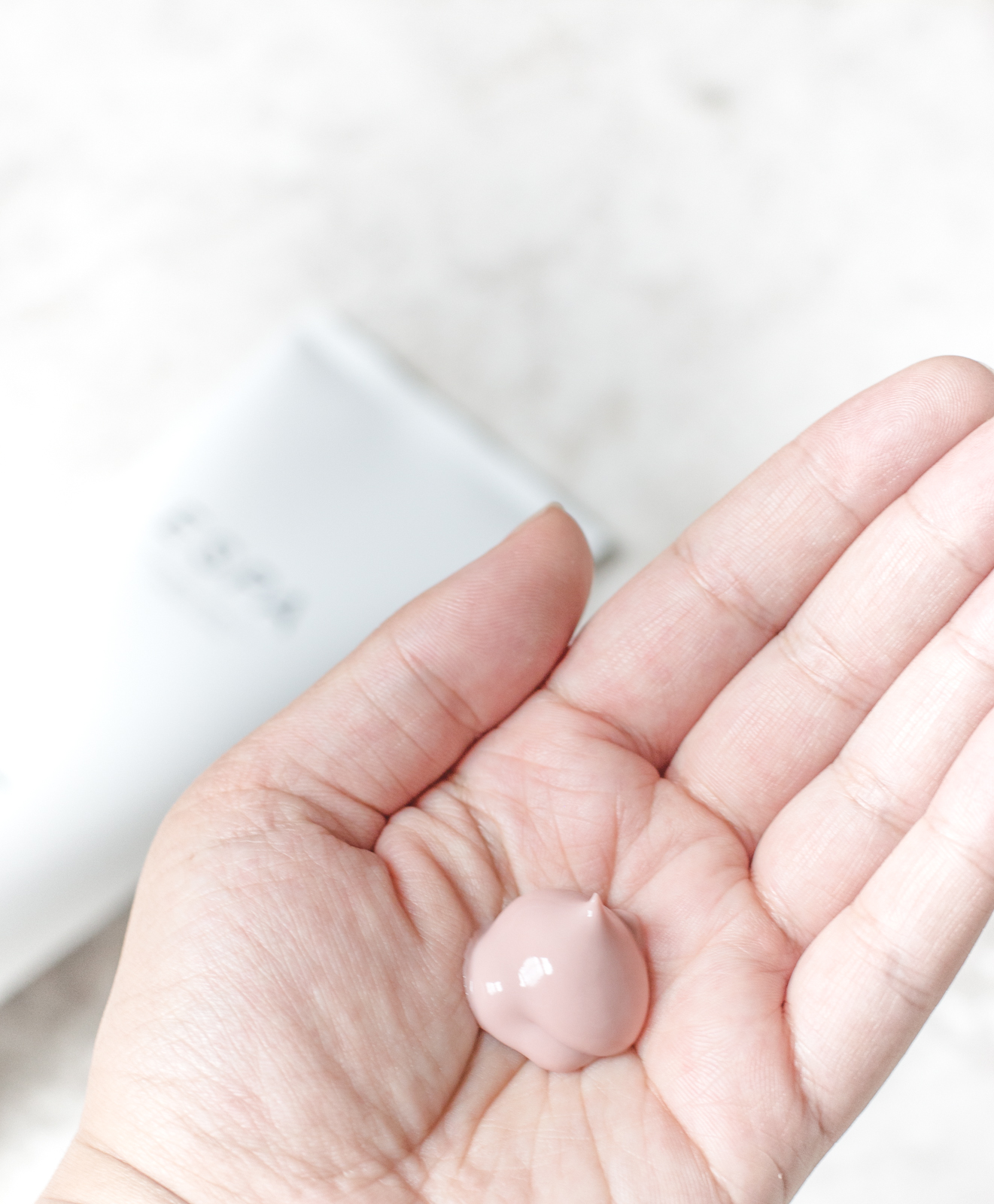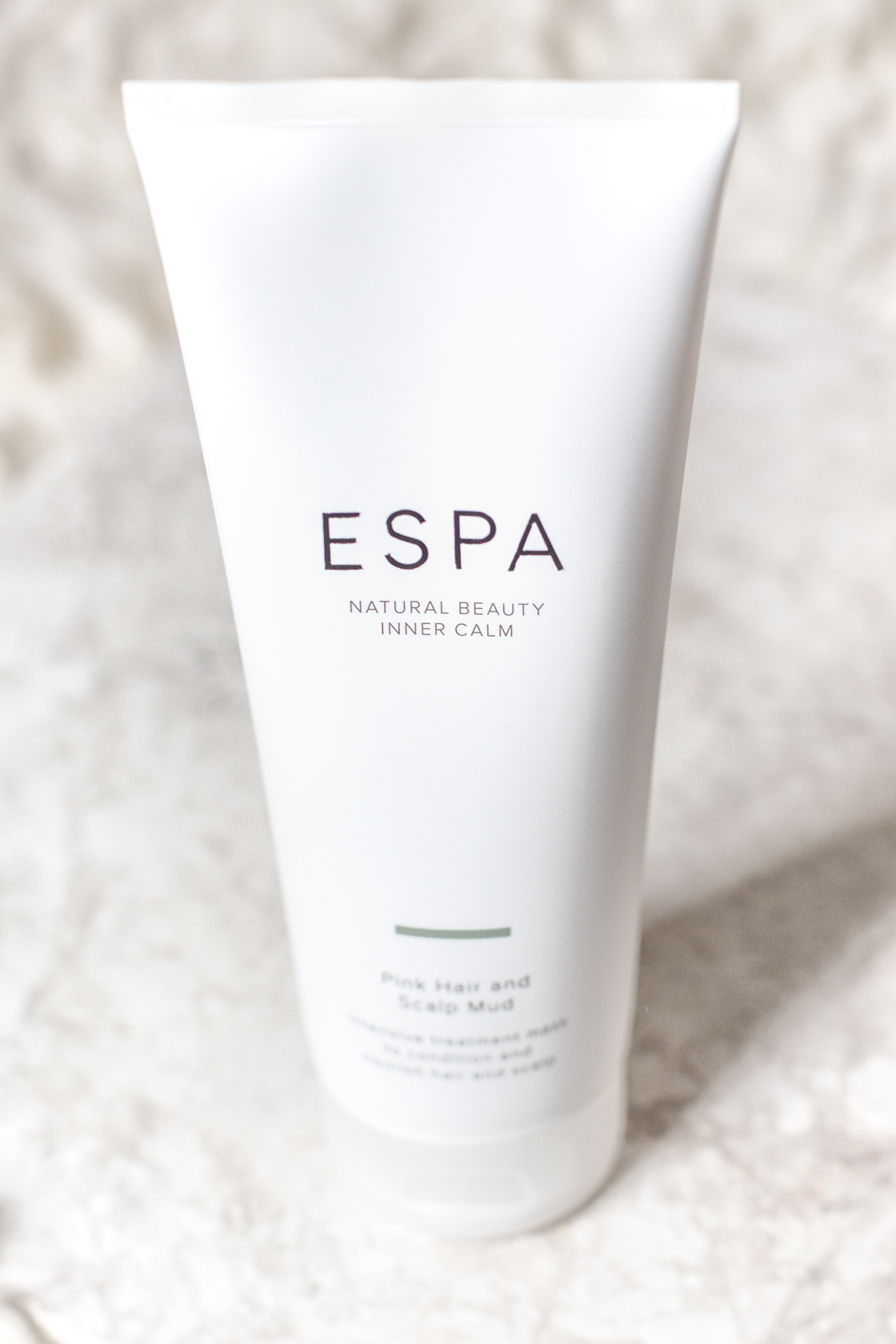 The Pink Scalp and Hair Mud from ESPA is an intensive treatment mask that is rich with vitamin c and lux with apricot kernel oil.
The mask comes out very reassuringly as a cream rather than an actual mud, with just a very slight thickness in reference to its clay components. After wetting my hair I work the treatment into my scalp and brush it through to the ends, then wrap up my hair in a towel, whip out my copy of Vogue, and forget all about it for half an hour.
After this, I rinse out the mask and shampoo and condition my hair as normal. Having done this a few times now, my hair definitely feels softer and more manageable.
Whilst this isn't a step that I can do every day, because of the leave-in nature of the mask, it makes for a great weekend treat.
3) Cleanse, exfoliate and moisturise with the Relaxing Salt Scrub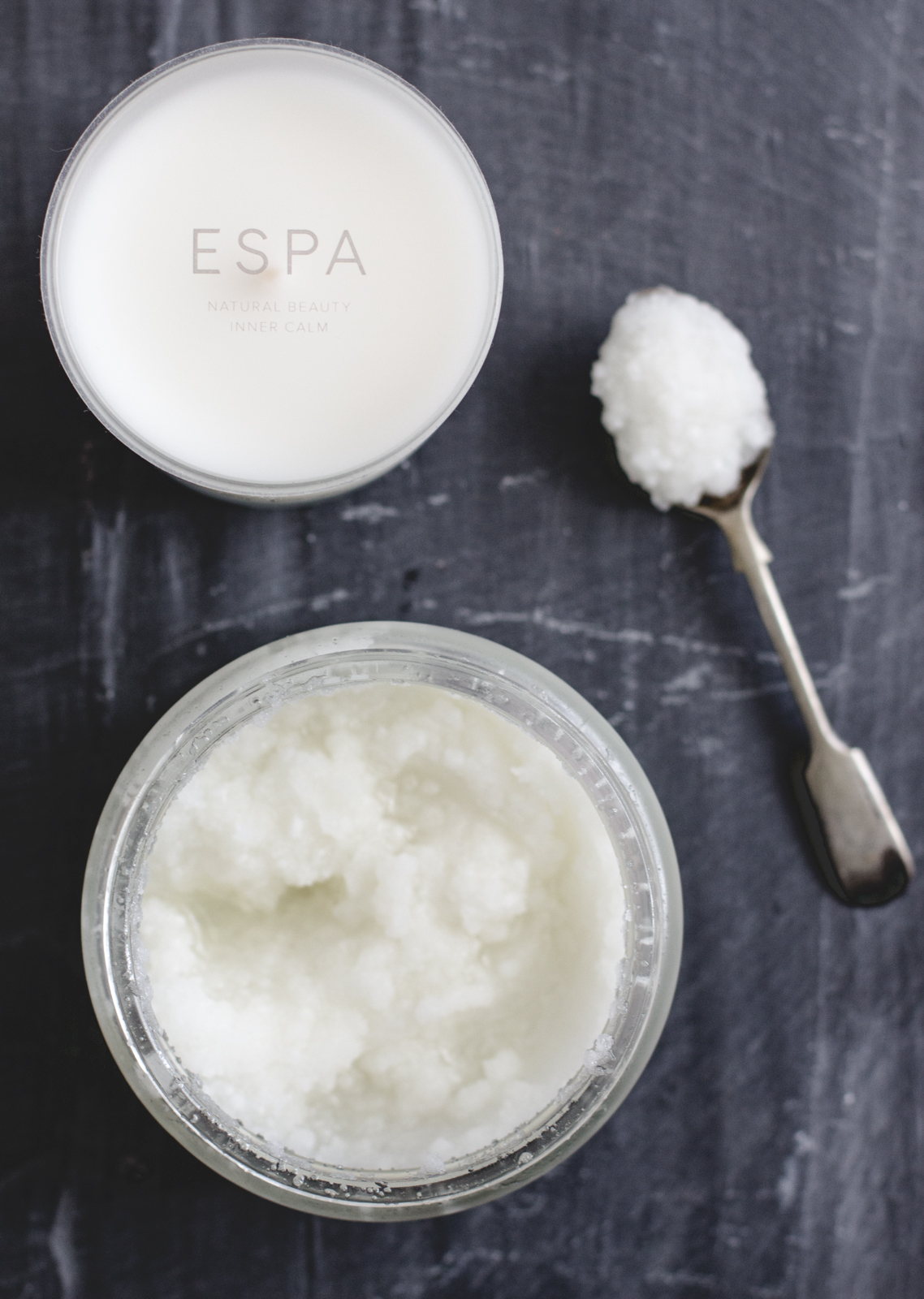 The Relaxing Salt Scrub is something I can use everyday, and its turned every shower into a special little ceremony.
With its sweet almond oil and natural sea salt, the scrub simultaneously cleanses, exfoliates and moisturises the skin, and leaves my skin soft and supple. I also love the soft fragrance of bay and that calming lavender again.
4) Complexion boosting Tri-Active Advanced Instant Facial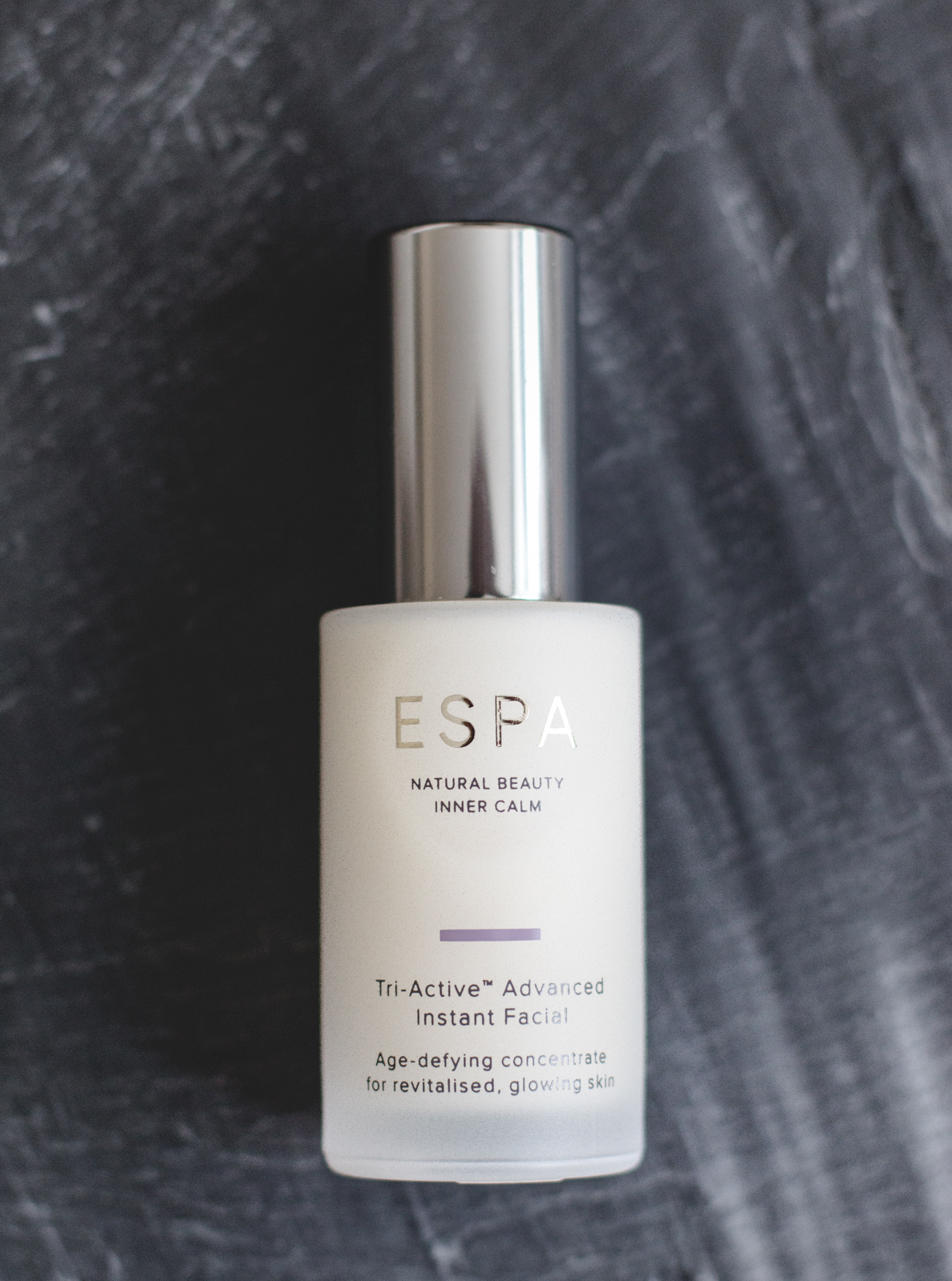 I've only recently come into the world of advanced skincare. All through my early 20's I rarely used anything except for a face wash and moisturiser. Now that I'm in my late 20's, I find that my face really appreciates when I put more in to it. That's where the serums come in, and I'm currently using the Tri-Active Advanced Instant Facial from ESPA.
To be honest with you I think it's too early for me to say if it's working in terms of its ability to brighten up the complexion. Although I haven't used it for long enough to see this improvement, I still like the overall application of the serum and the way it makes my skin feel after using it.
5) Lock in the lux with Soothing Body Oil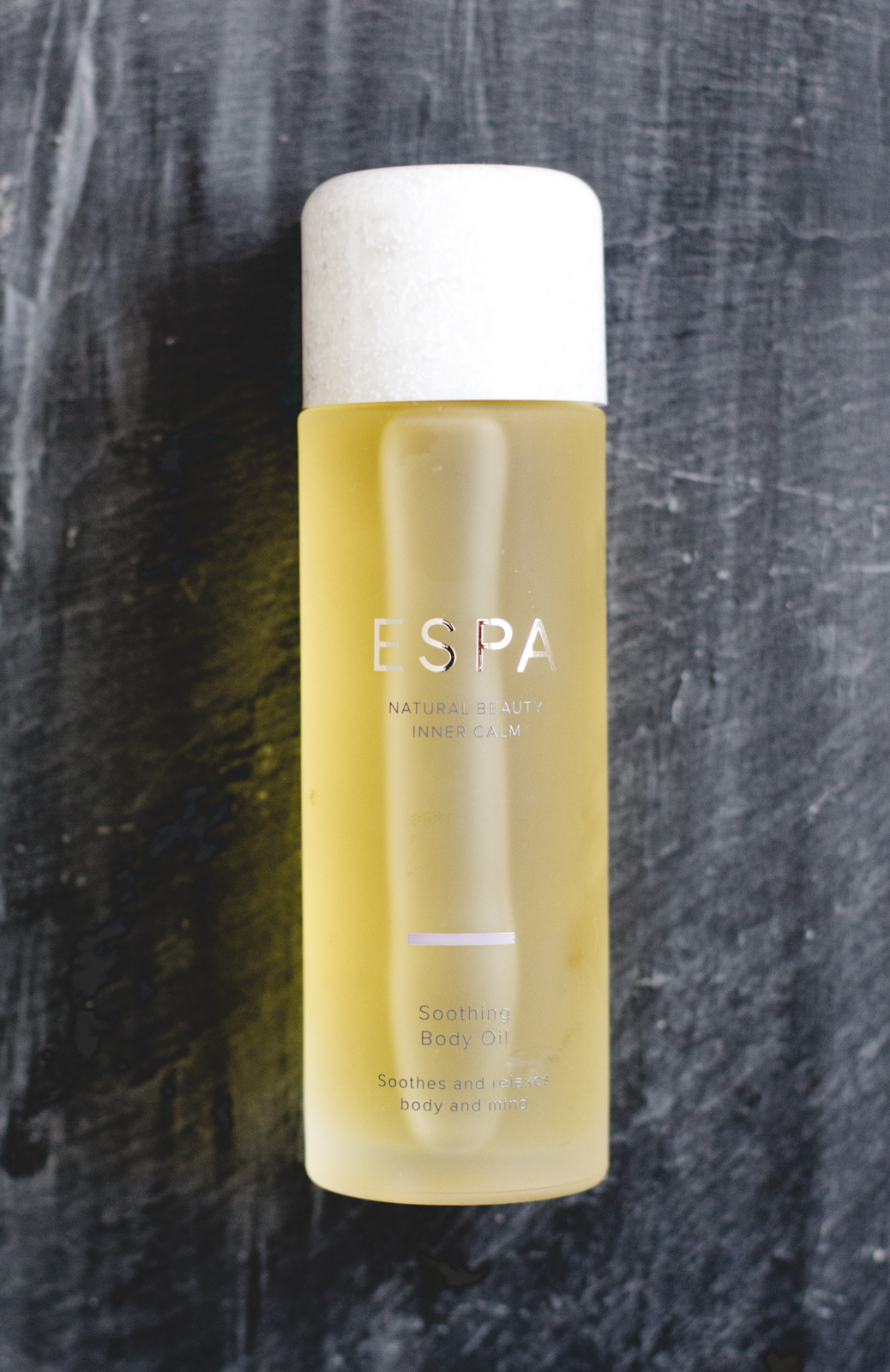 The Soothing Body Oil is probably the most fragrant and aromatic product that I own from ESPA. It is absolutely lush. As soon as I twist the marbled lid from the glass body, my senses are overcome with the most mouth watering blend of Sandalwood, Rose Geranium, Myrrh and Frankincense. These are all carried on a sweet almond oil, which my skin drinks up.
The scent does more than just ease the mind however; the soothing blend also helps to relax muscles and drop off to sleep.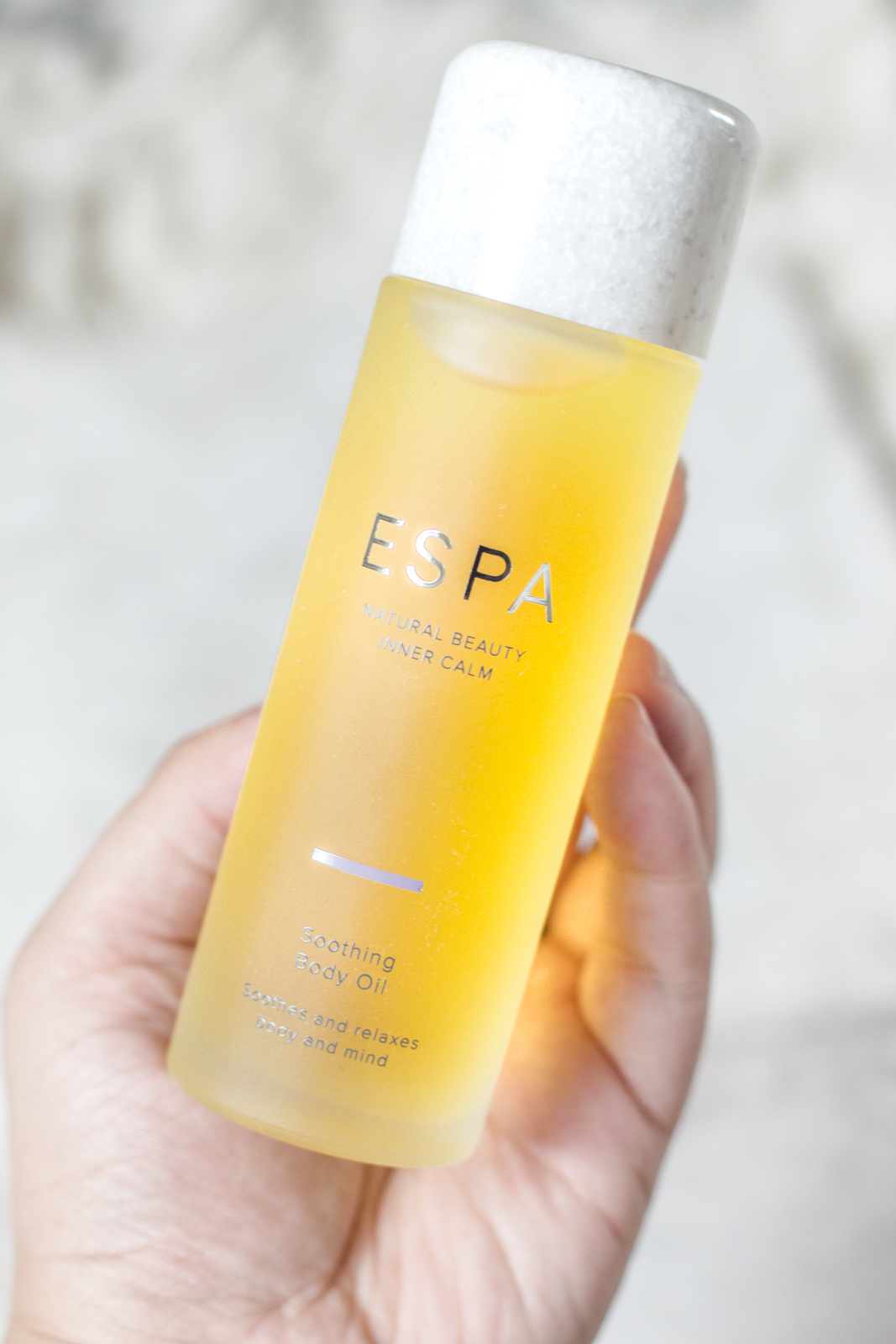 All in all I've come to really appreciate the products from ESPA. I think my favourites are the salt scrub and body oil, mostly because of how well they moisturise my skin.
Have you tried any products from the ESPA range? What are your favourite ways to unwind at home? We'd love to know so feel free to leave a comment here or on our Instagram :)
The products were kindly provided to us from ESPA. All views are our own and as ever we aim to provide useful and honest feedback.