Farmacy – Combining age-old botanicals with the best in skin tech
Farmacy are a new skin care company with a distinctive 'farm-to-face' ethos. Based in New York, they farm and cultivate their own botanical ingredients. These are then honed and optimized to maximize their natural benefits.
Farmacy's patented technology, Echinacea GreenEnvy, comes from this farming philosophy, an is used throughout their products.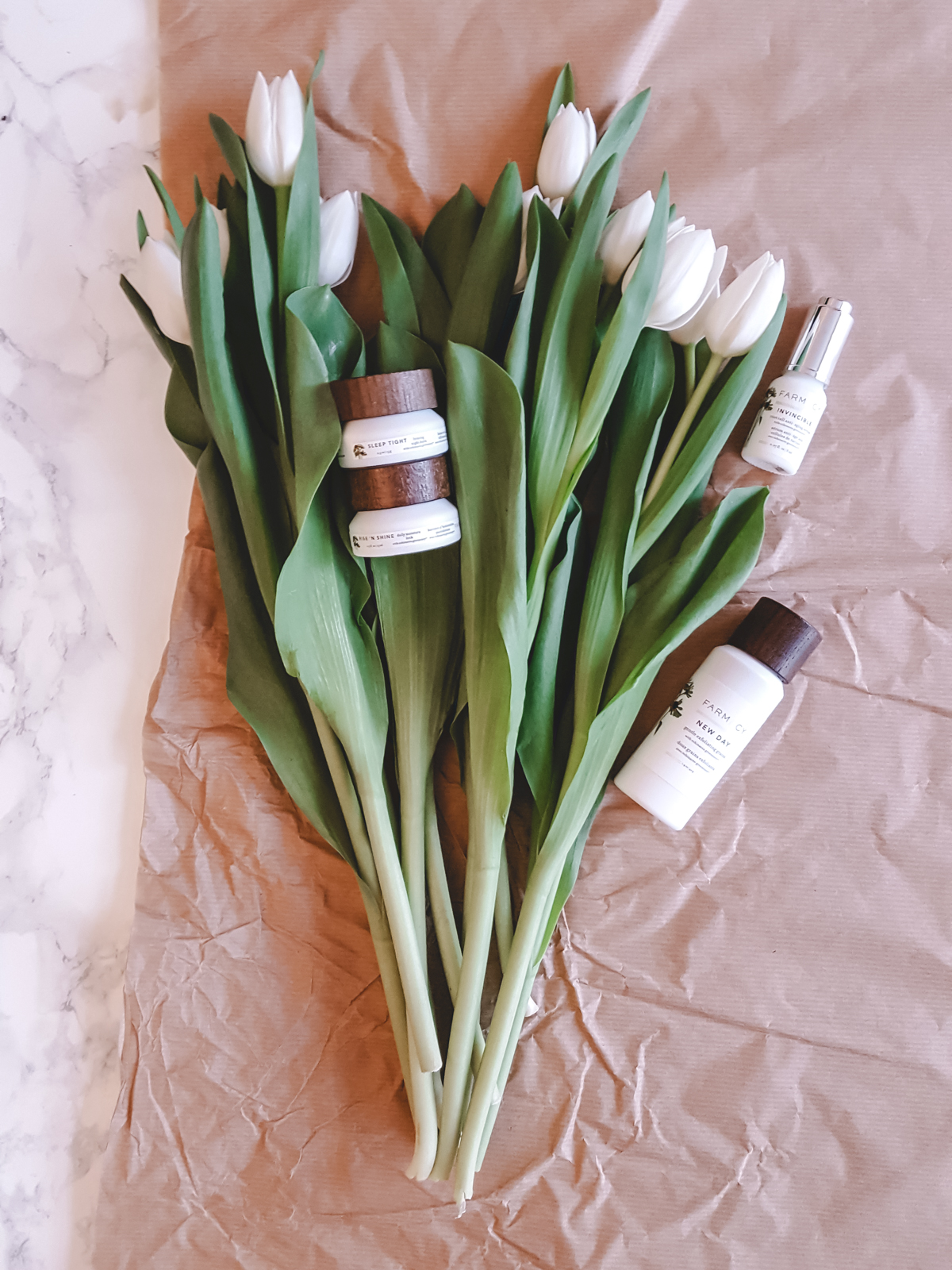 When Mark Veeder, horticulturalist and Farmacy founder, investigated a rare green flower among the normally pink echinacea plants growing on his land in New York, the concept of Echinacea GreenEnvy was born.
The uncommon green bloom was tested and found to contain superior amounts of Cichoric Acid, an antioxidant complex found in echinacea. This acid was then stabilized further, and from it Farmacy's Echinacea GreenEnvy was born.
READ MORE:
My MAC Makeup Haul – And A Special Date in The Diary
Hints & Tips: 10 ways to get more likes and follows on Instagram
Honey is not just for eating you know
In more recent times, Farmacy have also cultivated the healing and anti-inflammatory properties of honey, to gorgeous effect. The purified honey used in Farmacy's skincare range comes from bees that pollinate the Echinacea GreenEnvy flowers.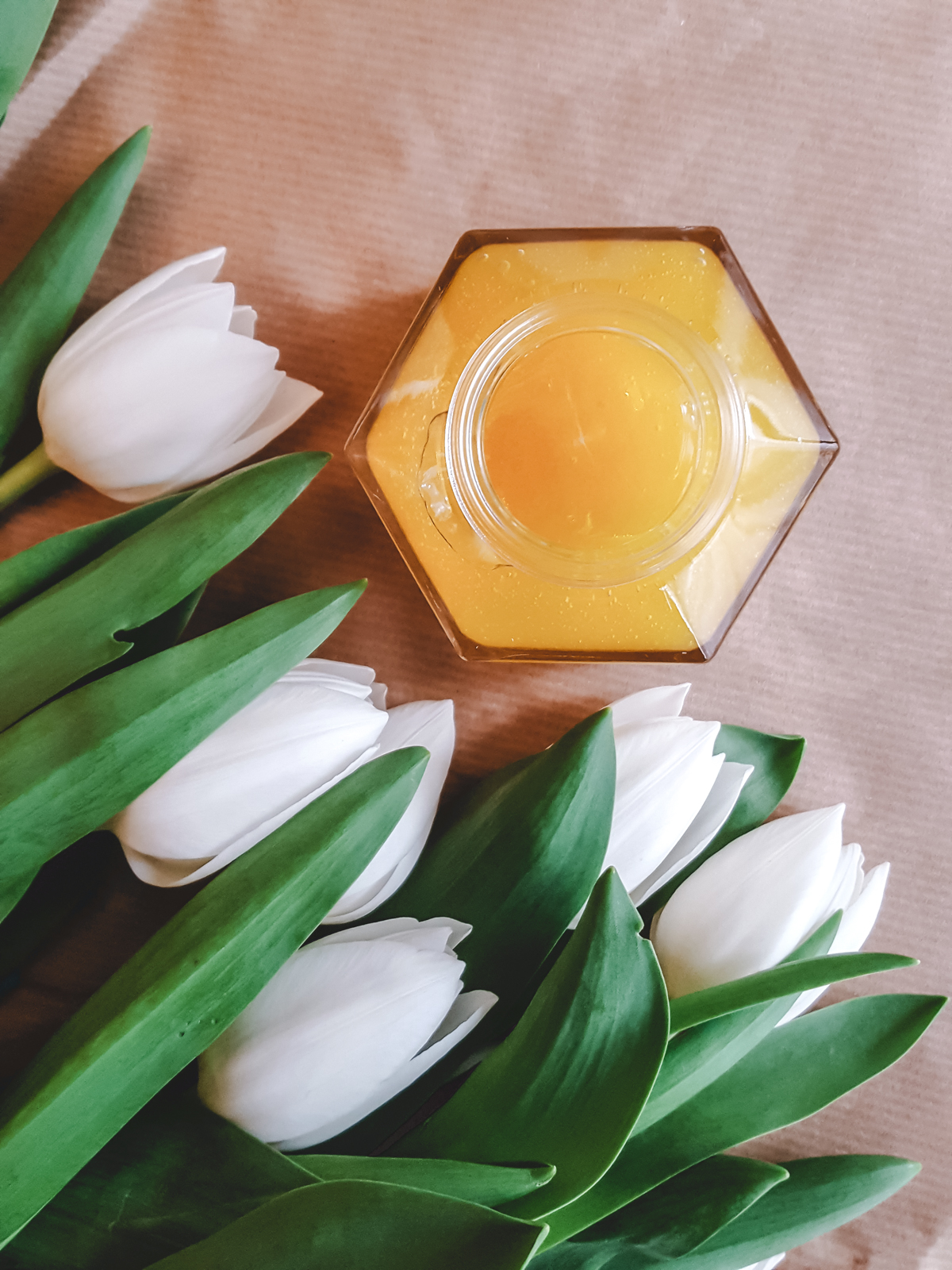 My favourite product from Farmacy is their Honey Potion, an antioxidant-rich mask. The potion is contained in a heavy glass jar that is shaped like honeycomb. Underneath the rich wooden lid is the Honey Potion itself, which is golden and jelly-like in appearance.
You only need a small amount, which turns into a cream when you massage it into your face. It also heats up a little once activated, which is incredibly soothing. After using it, my skin feels smooth and stable, and it completely zaps any over-sensitivity.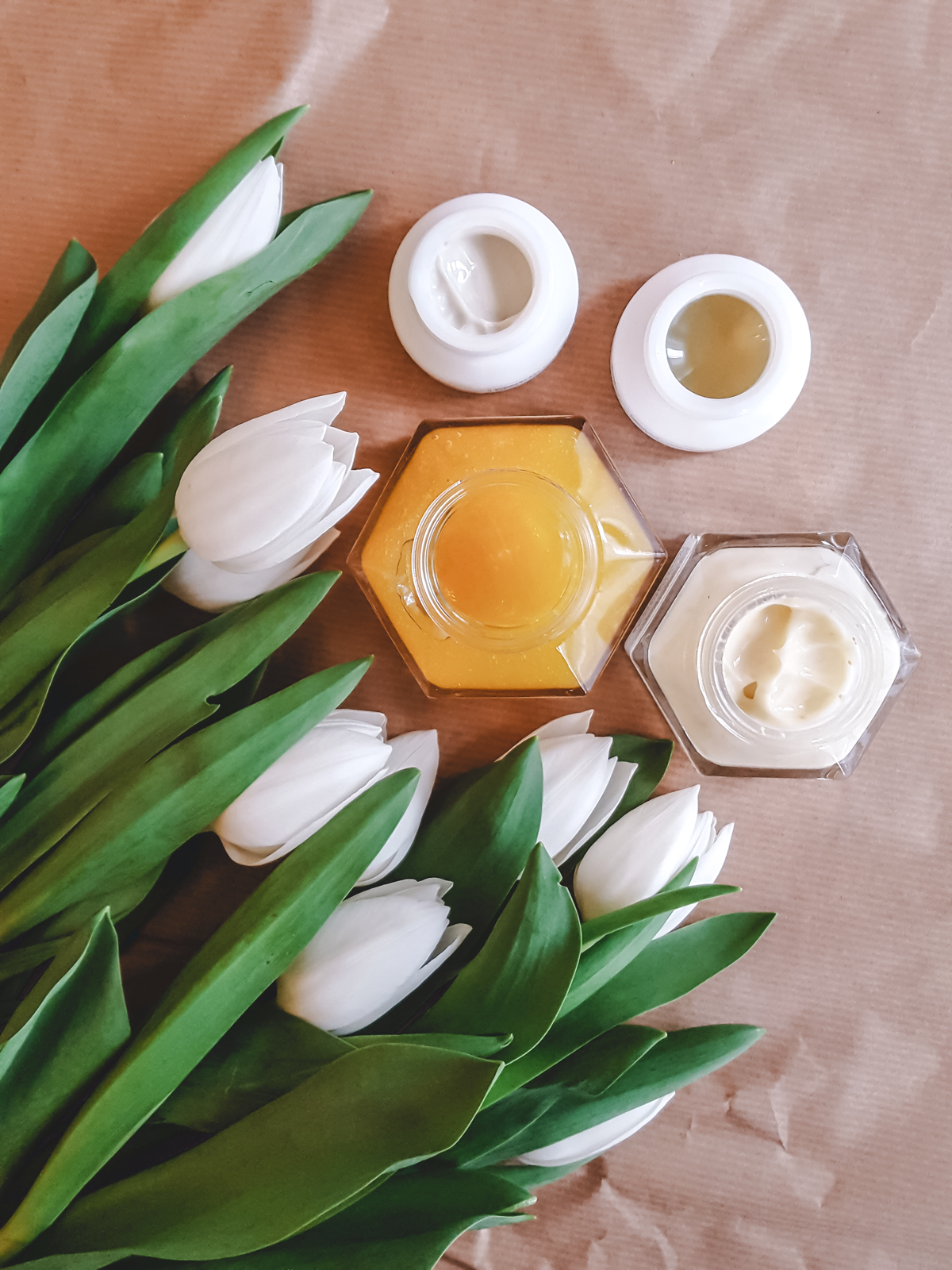 I also love Farmacy's new lightweight moisturizer, Honey Drop. This lotion feels effortlessly lightweight, and features Cupuaçu butter beads that release hydration on contact.
Honey Drop is not intensely moisturizing however, so I tend to wear it on a day that I know I won't be putting my skin under too much stress.
Salt of the Earth – Exfoliate Grains
I also like to change up my usual hydration-based routine with a little exfoliation using the Farmacy New Day Gentle Exfoliating Grains. At first I didn't realise that what you get are essentially just the dry ingredients. The theory is that you mix these with a little water in your hand before scrubbing your face. I quite like the novelty of it, and of deciding myself how concentrated I want the scrub to be each time I use it.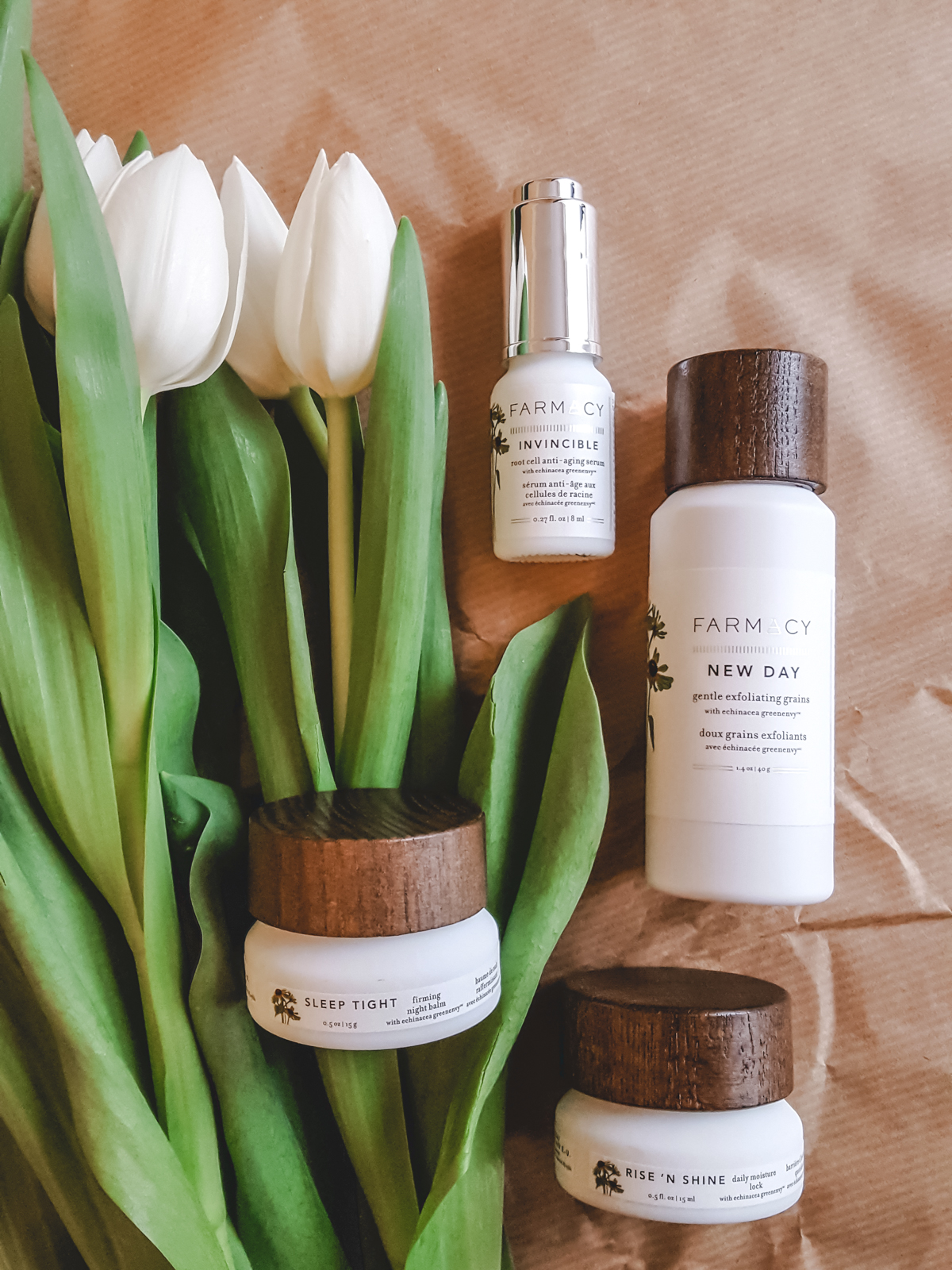 The exfoliator contains grains and cornstarch, which form a paste when mixed with water, that you rub on your face. It's not a highly abrasive mixture, so the result is a very gentle exfoliator.
Sleep tight, night balm
For closer, more intimate skincare, I quite like the Farmacy Sleep Tight balm. This night cream contains a variety of ingredients to help improve skin elasticity and tone. It's hero-ingredients include rice bran oil, grape seed extract, and jojoba oil.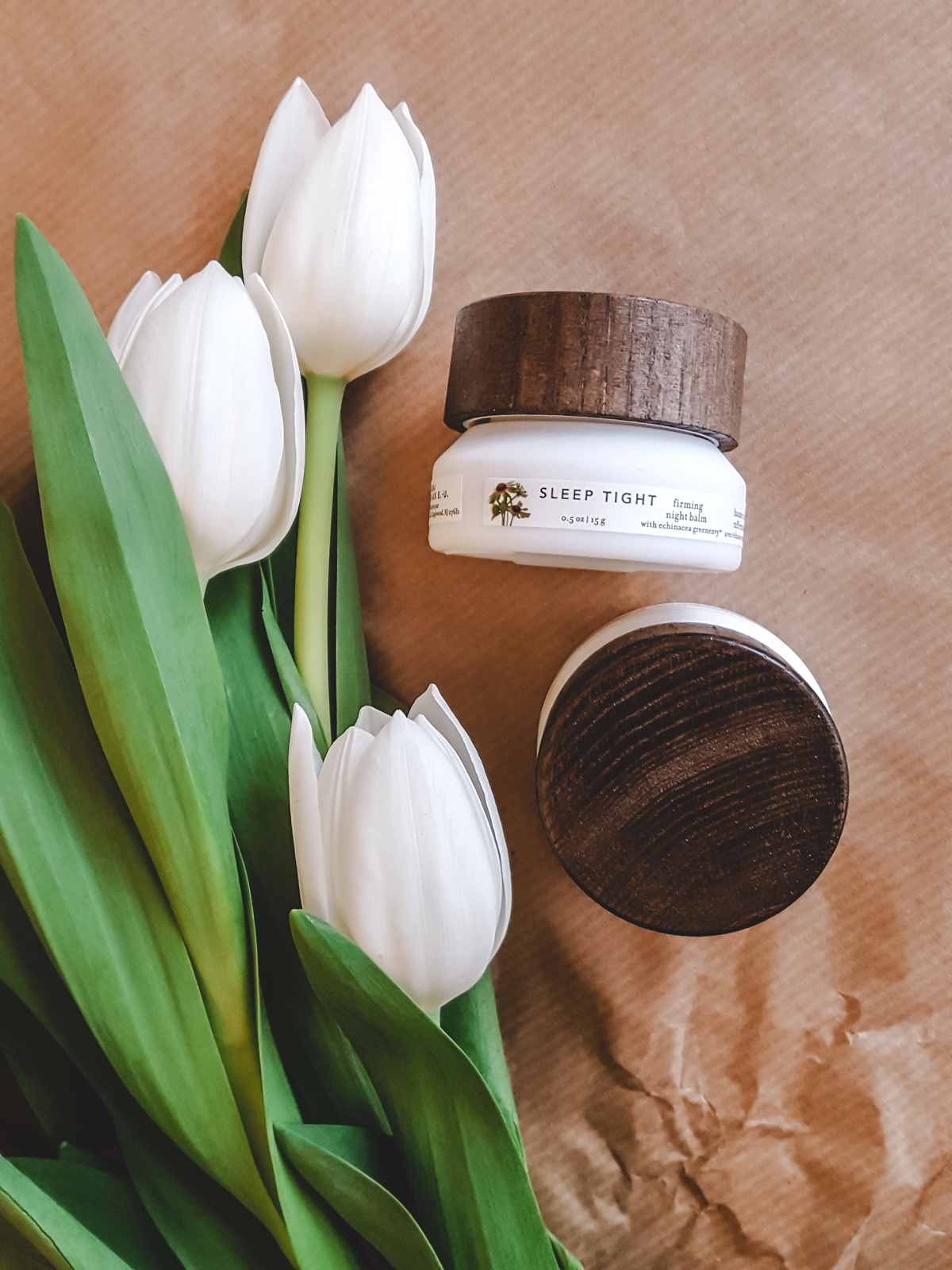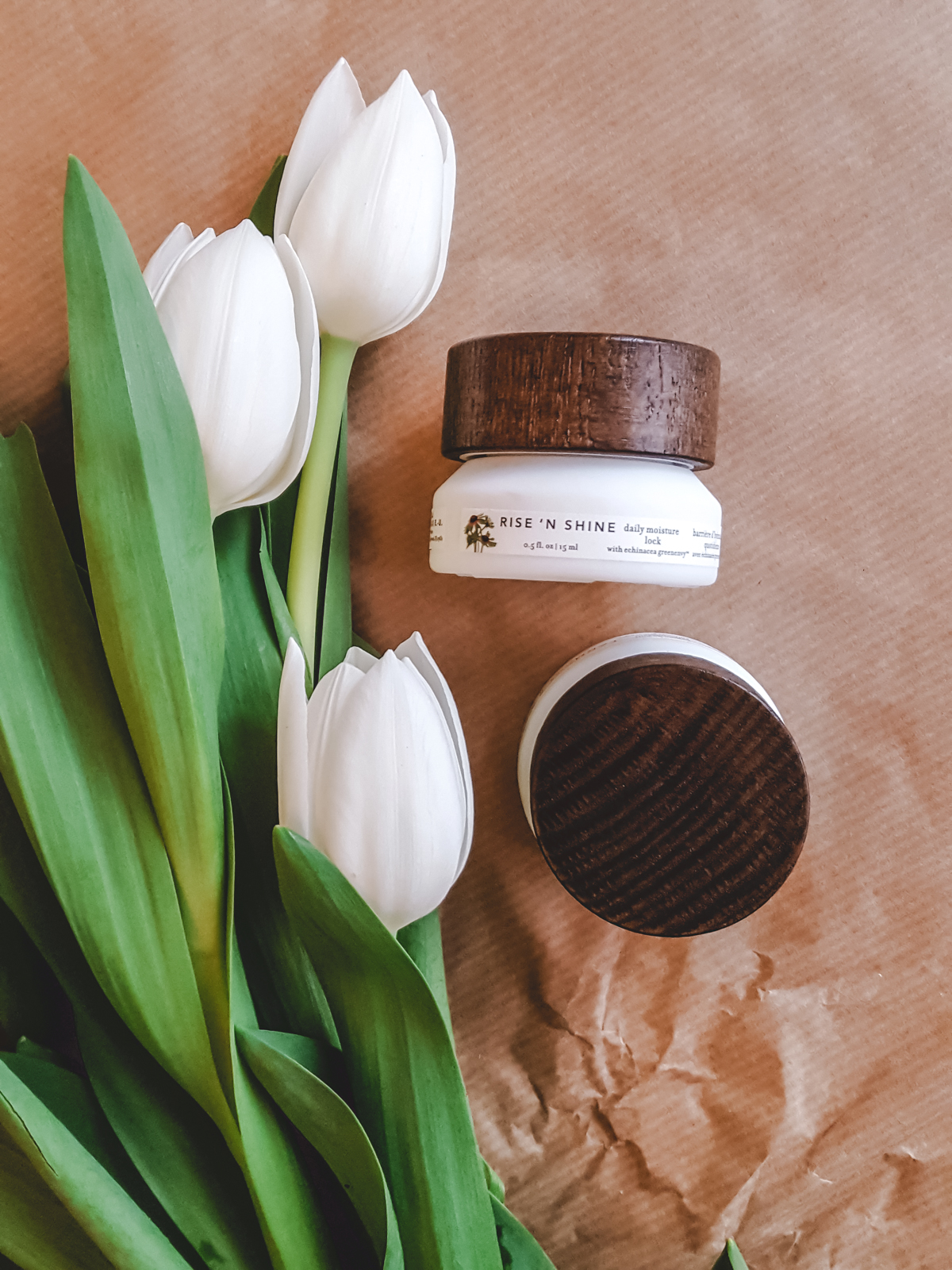 Where I'm really finding this cream helps is on my forehead, which is possibly the hardest place for me to properly hydrate. The Sleep Tight Balm does seem to be helping, although really I need to be drinking more water to see any major changes I think.
So there you have it, some of my favourite products from Farmacy! Let me know if you've tried out any, and what your thoughts are.
This post contains press samples. All views are our own and as ever we aim to provide useful and honest feedback.