After work bar in Bank
Forge is a city based bar located not minutes from bank station, attracting a vibrant afterwork crowd. A £2million refurbishment has seen this double level space scrapped back and given an industrial-chic makeover.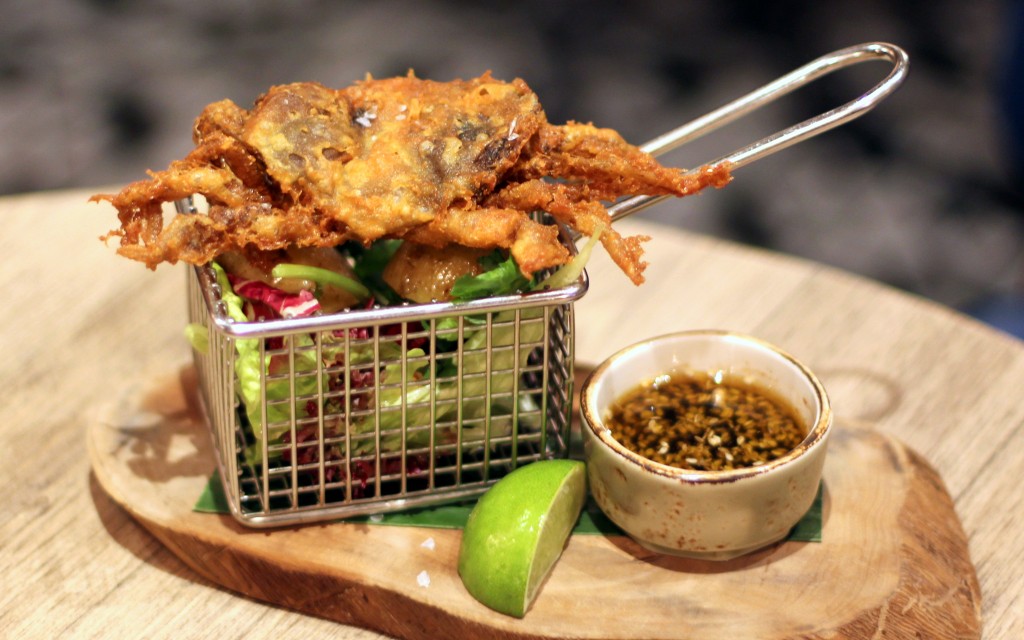 Meat is the order of the day; either cooked in 'the pit' or on 'the spit', options include caramelized coco cola glazed ribs, spit roast chicken, and grilled sirloin on the bone. The highlight is a 200z Tomahawk sharing steak, tendered over a blazing pit and then sliced open. Both the charcoal-blackened bone and meat are served on a platter with chips, onion bhajis, tomato relish. Although recommended for 2 to share, it could easily sate 3.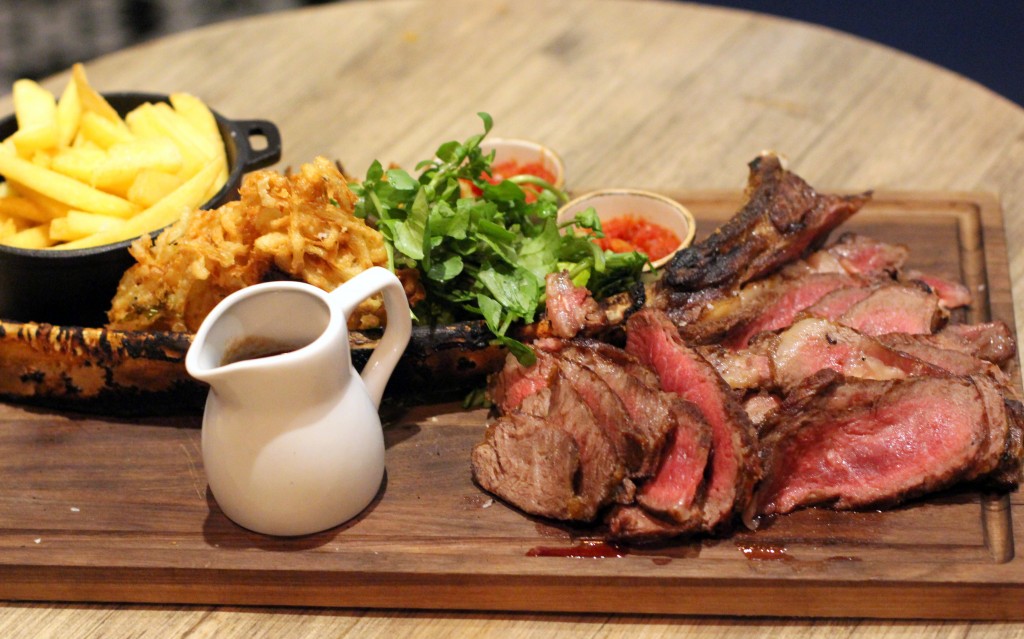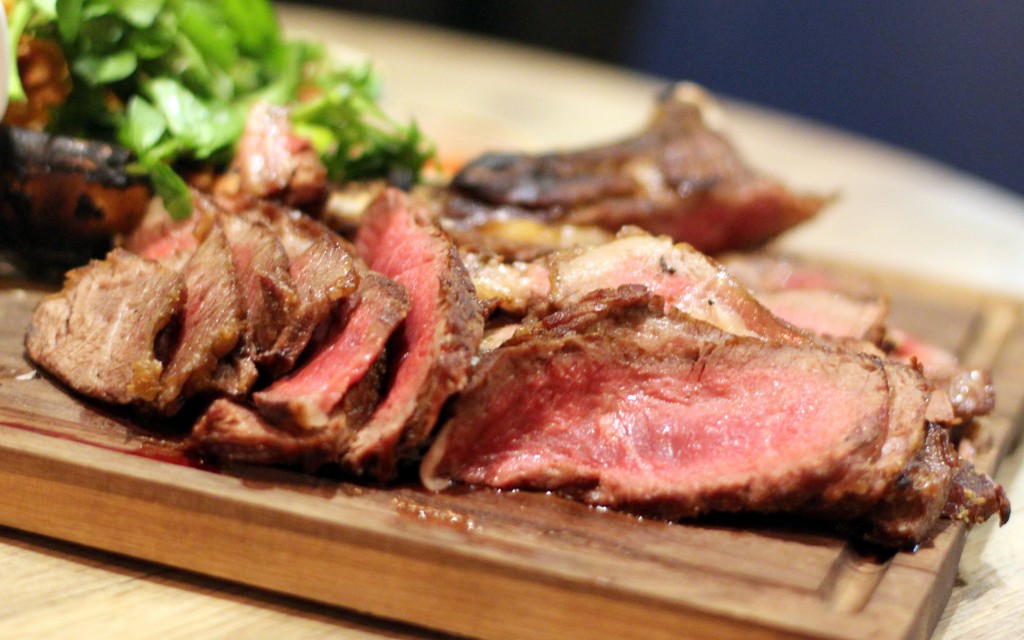 Small plate options prove to be just as rich as the pit-spitter mammoths, with fried soft shell crab and 'Jacobs Ladder'; beef short ribs dripping off the bone, slow cooked over a period of 7 hours and slathered in a viscous stock.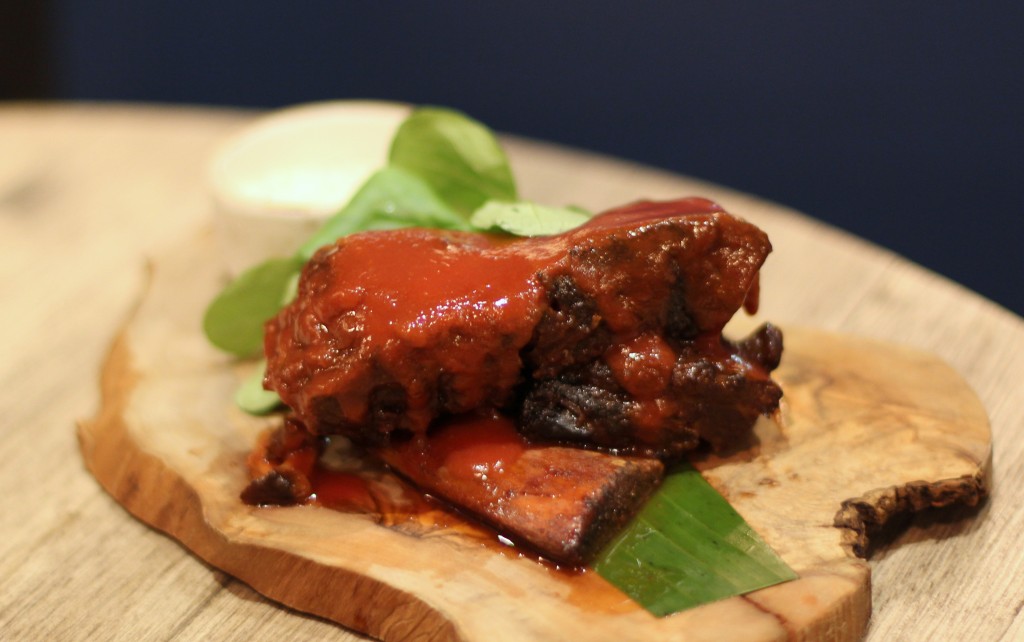 Forge is a capable evening destination for a quick after work meal. If in the area, don't hesitate to pop in.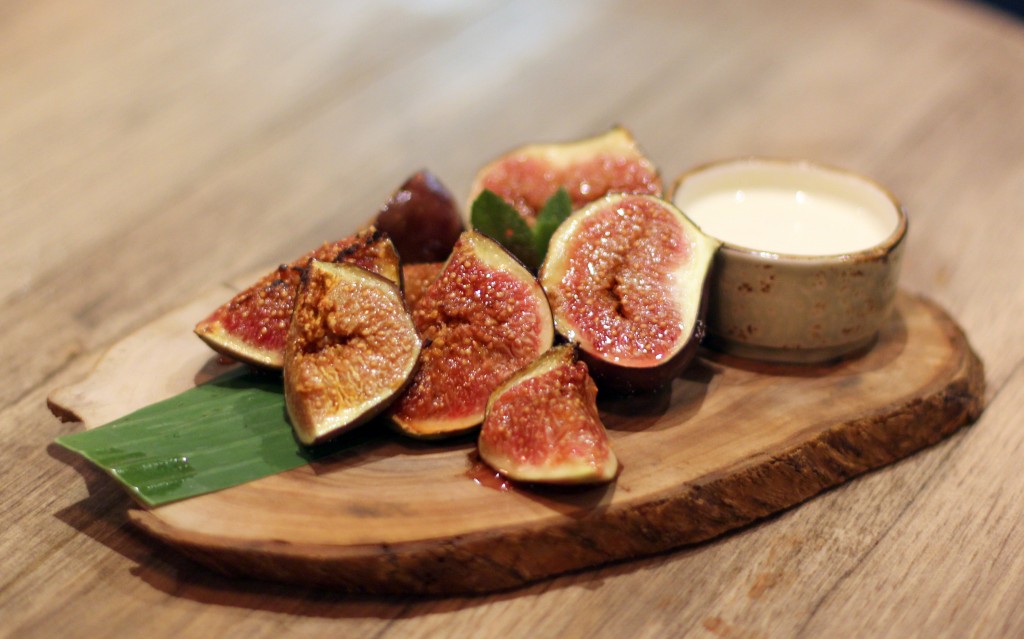 Tube: Bank
Address: 24 Cornhill, London EC3V 3ND
Tel: 020 7337 6767
Website: www.forgedinlondon.com