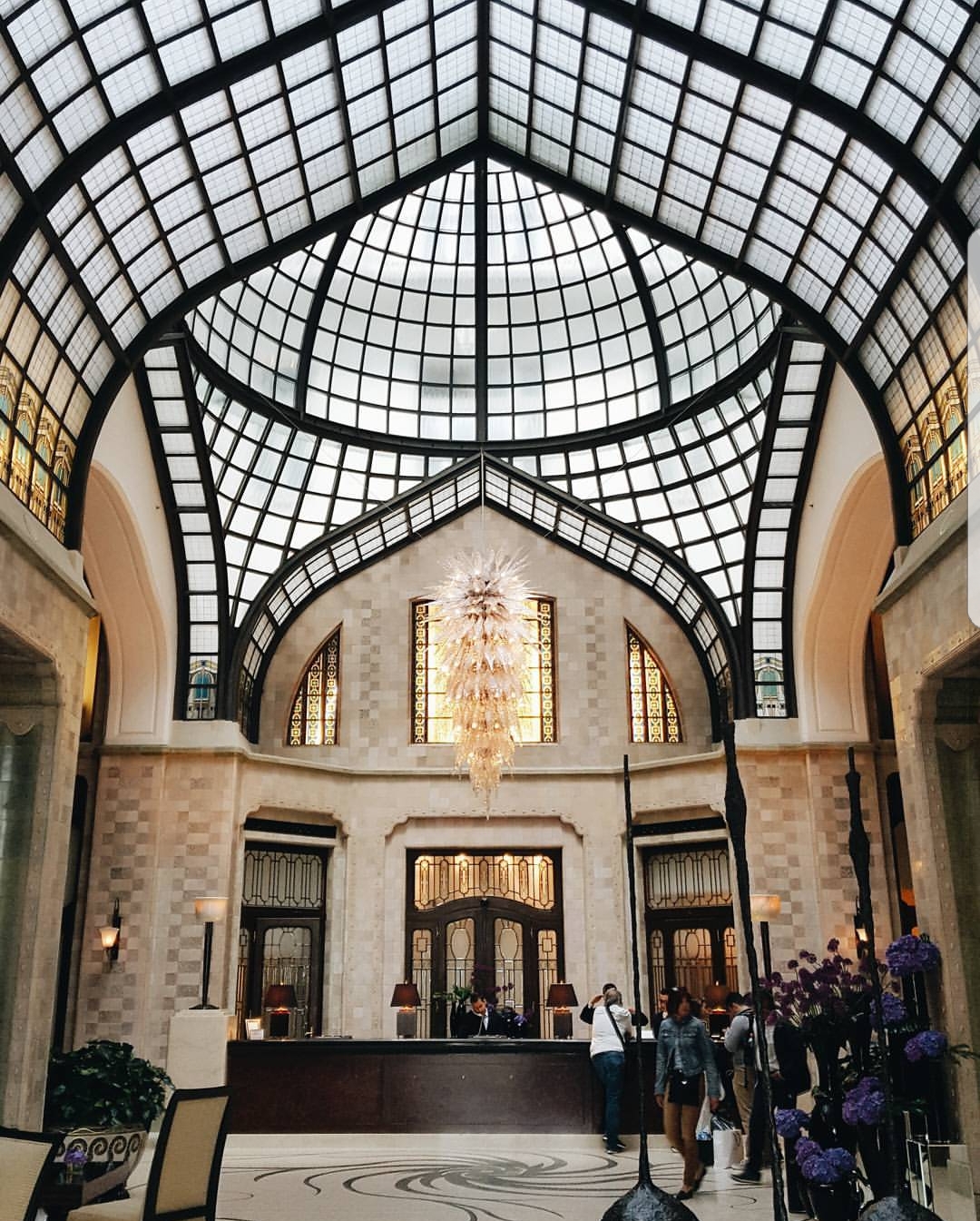 Hotel Review – Four Seasons Gresham Palace, Budapest
What a year! From dolphin-watching in Florida to staying at a royal castle in Germany, I think I've traveled more in 2017 than in any other year. My favorite trip of them has probably been my weekend in Hungary, which wowed with its architecture, food and culture. On top of this, we also had the pleasure of staying at one of the best hotels in Budapest, the Four Seasons Gresham Palace. And here are a few of my thoughts…
A Grand Luxury Hotel in Budapest
Four Seasons hotels are always going to be a little luxurious, and our first impression of Gresham Palace doesn't disappoint.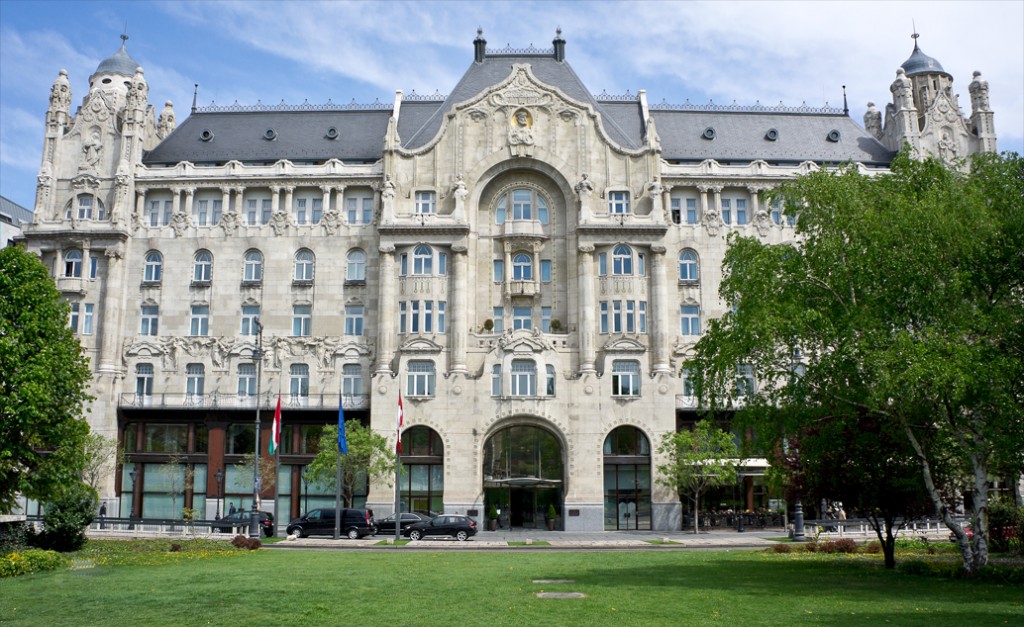 The art deco façade is beautifully done with its stone frescos, soaring columns and romantic flourishes.
The location of the Four Seasons Gresham Palace is also hard to beat, with its view of the Danube river, the famous Chain bridge and its easy access to both the Buda and Pest side of Hungary.
As lovely as the exterior is, inside the hotel is even more spectacular.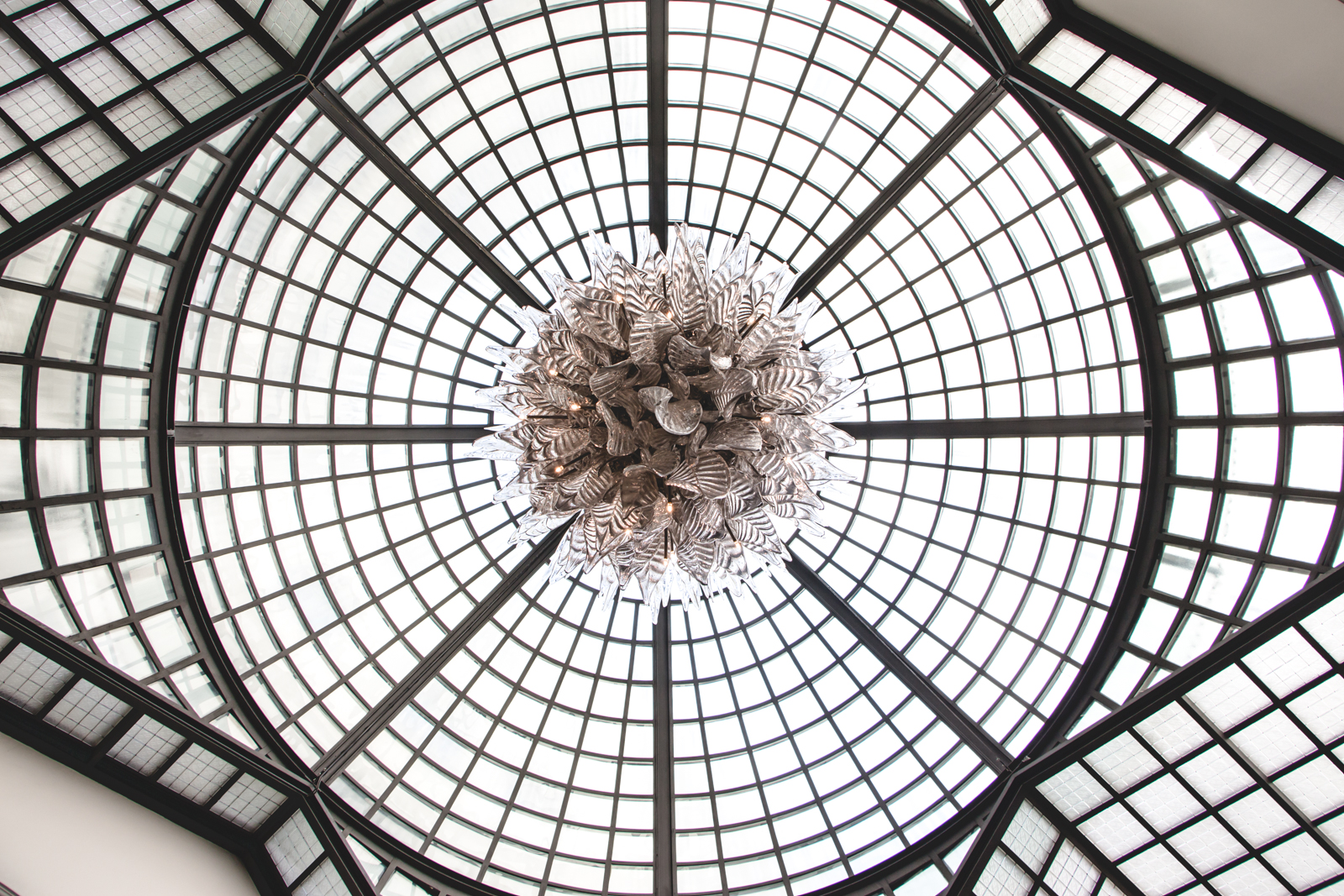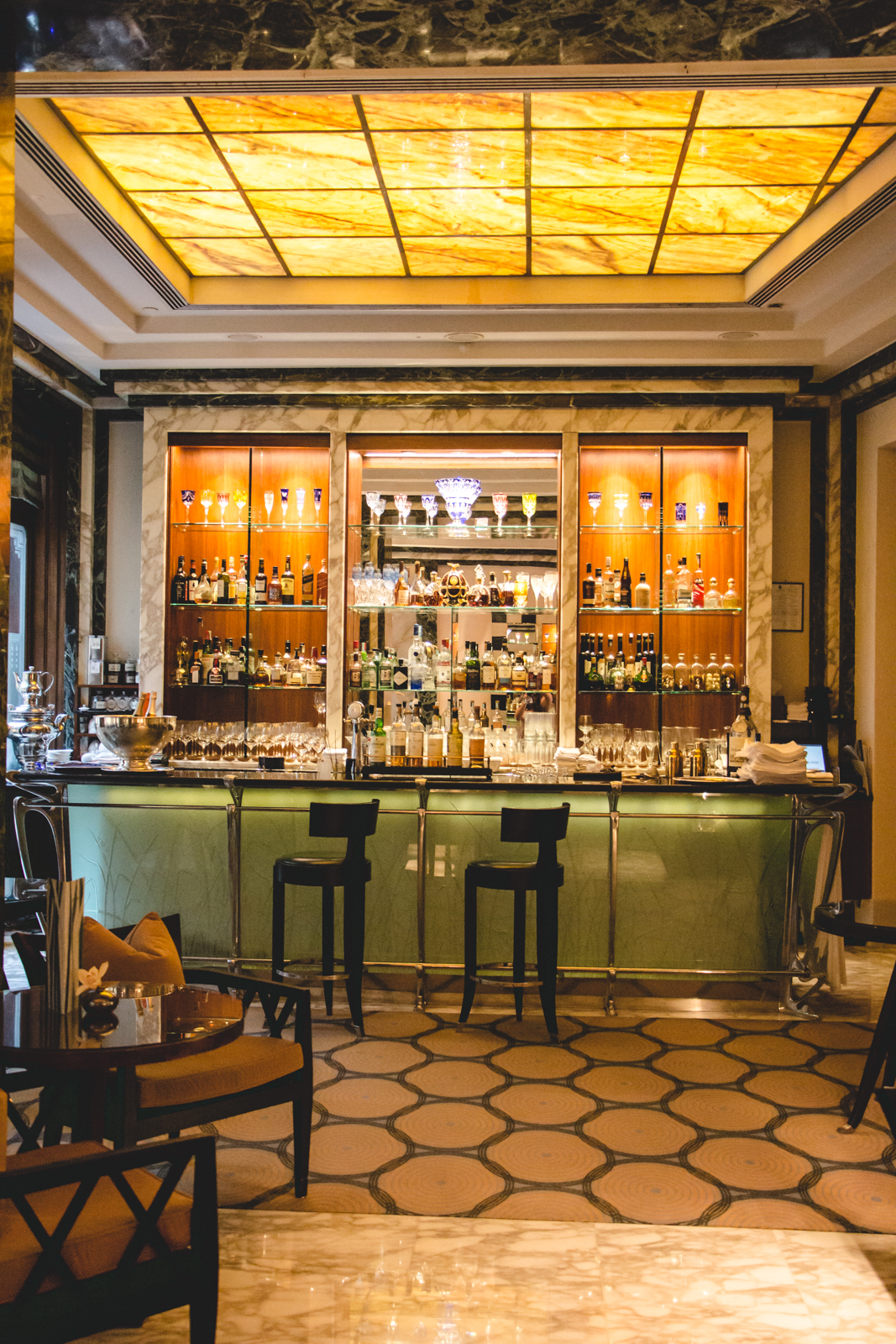 My favourite part of the whole space is the foyer, with its domed glass cupola, statement chandelier and Moorish mosaics.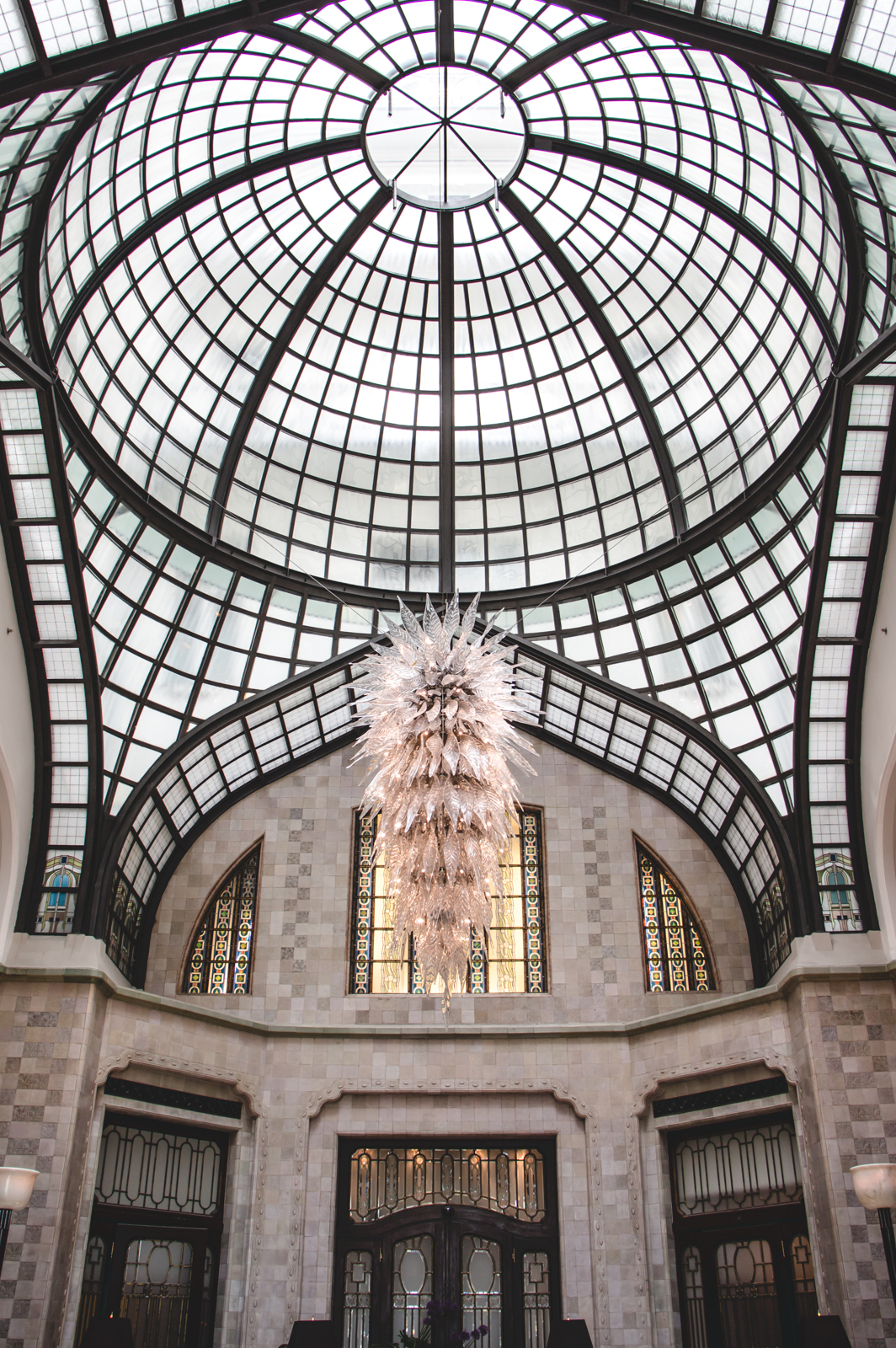 I also love the rooftop pool facility – although, during the day, it does get very busy with families. There is a lot of splashing. With this in mind, we save our visit for the last hour of the day, when everyone else has moved on and we have the place to ourselves…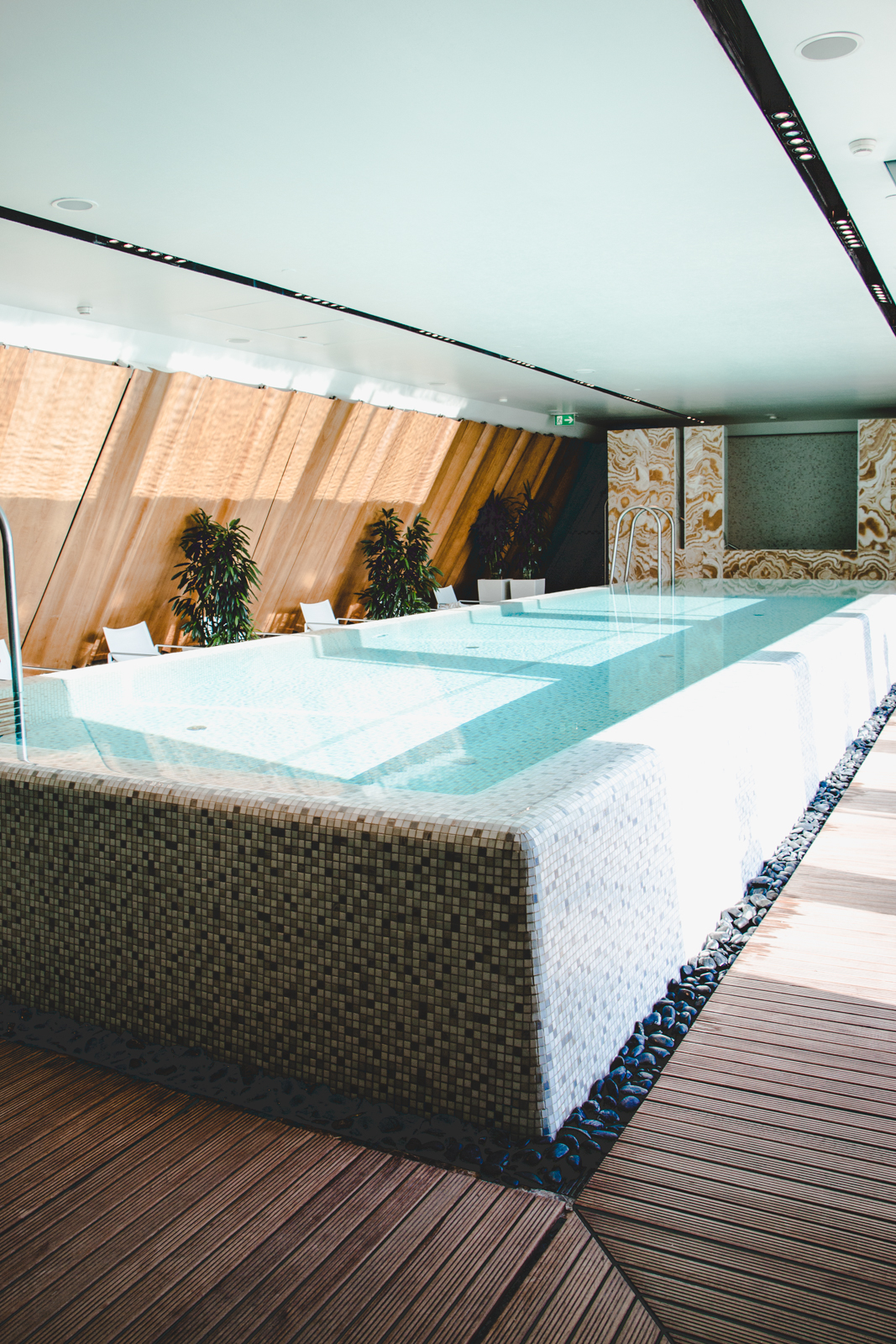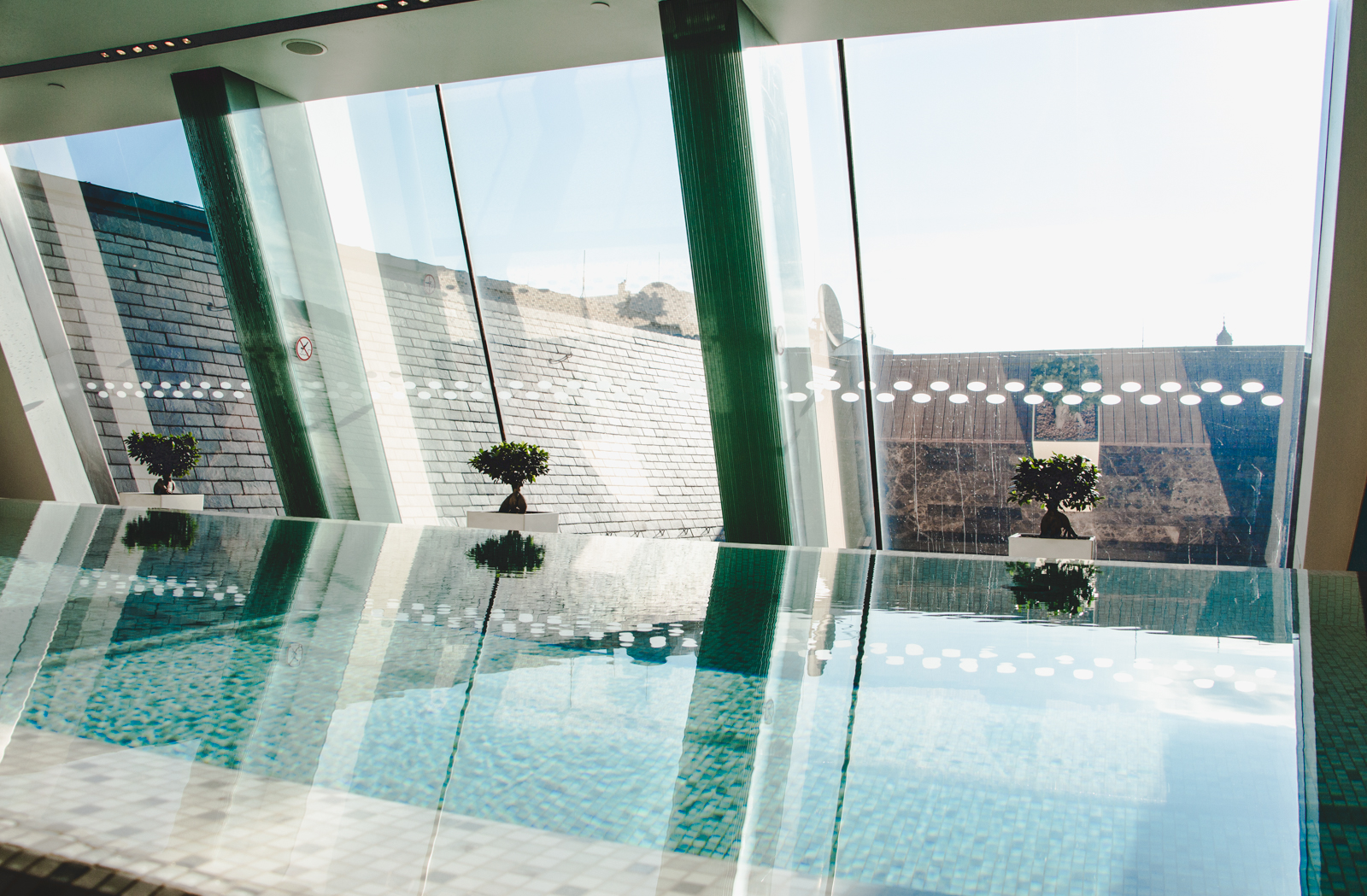 Heading downstairs again is Kollázs Brasserie and Bar, the new, informal restaurant at Gresham Palace. In the mornings we revel in a lovely breakfast buffet, with fresh eggs, pastries, charcuterie and cheese galore.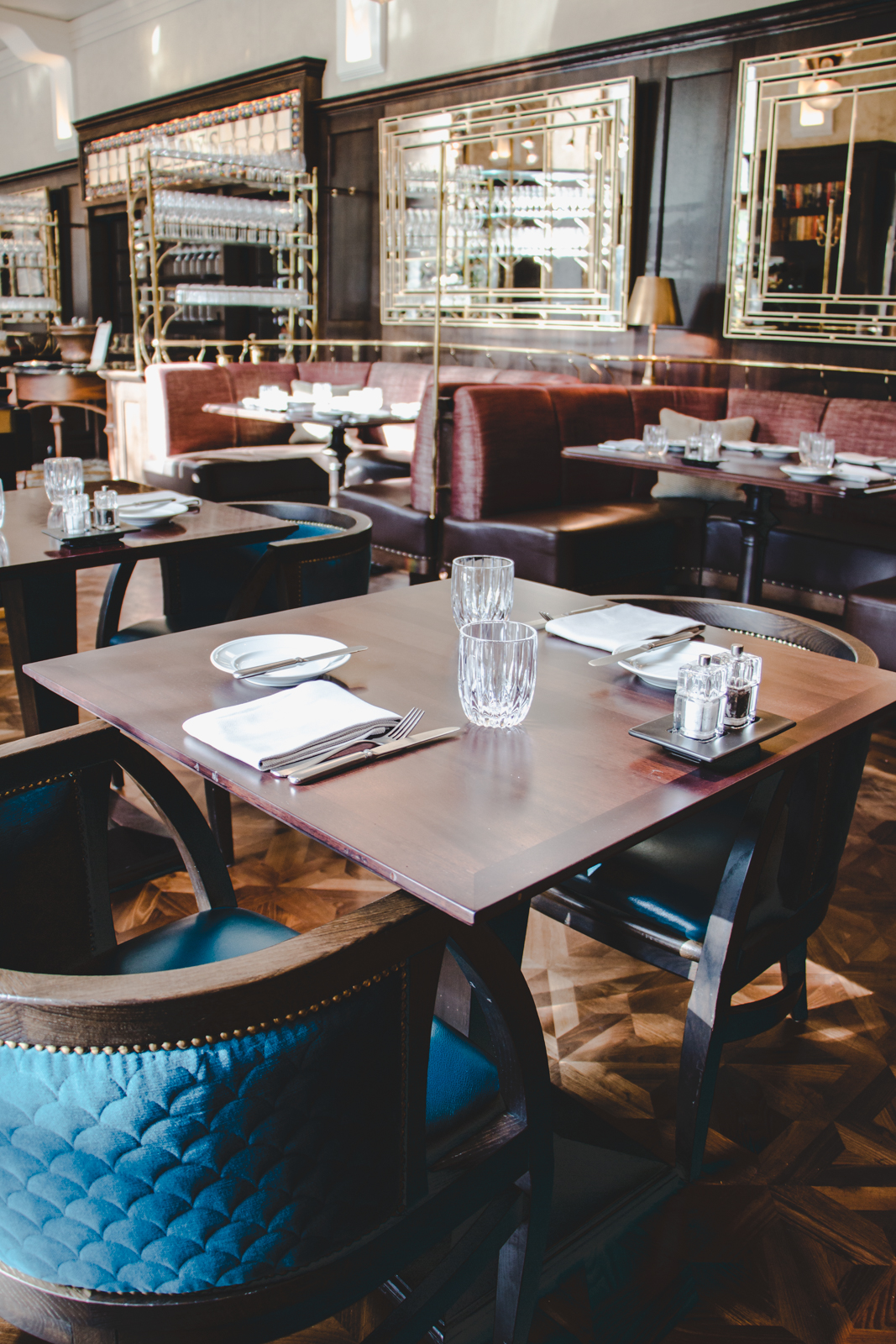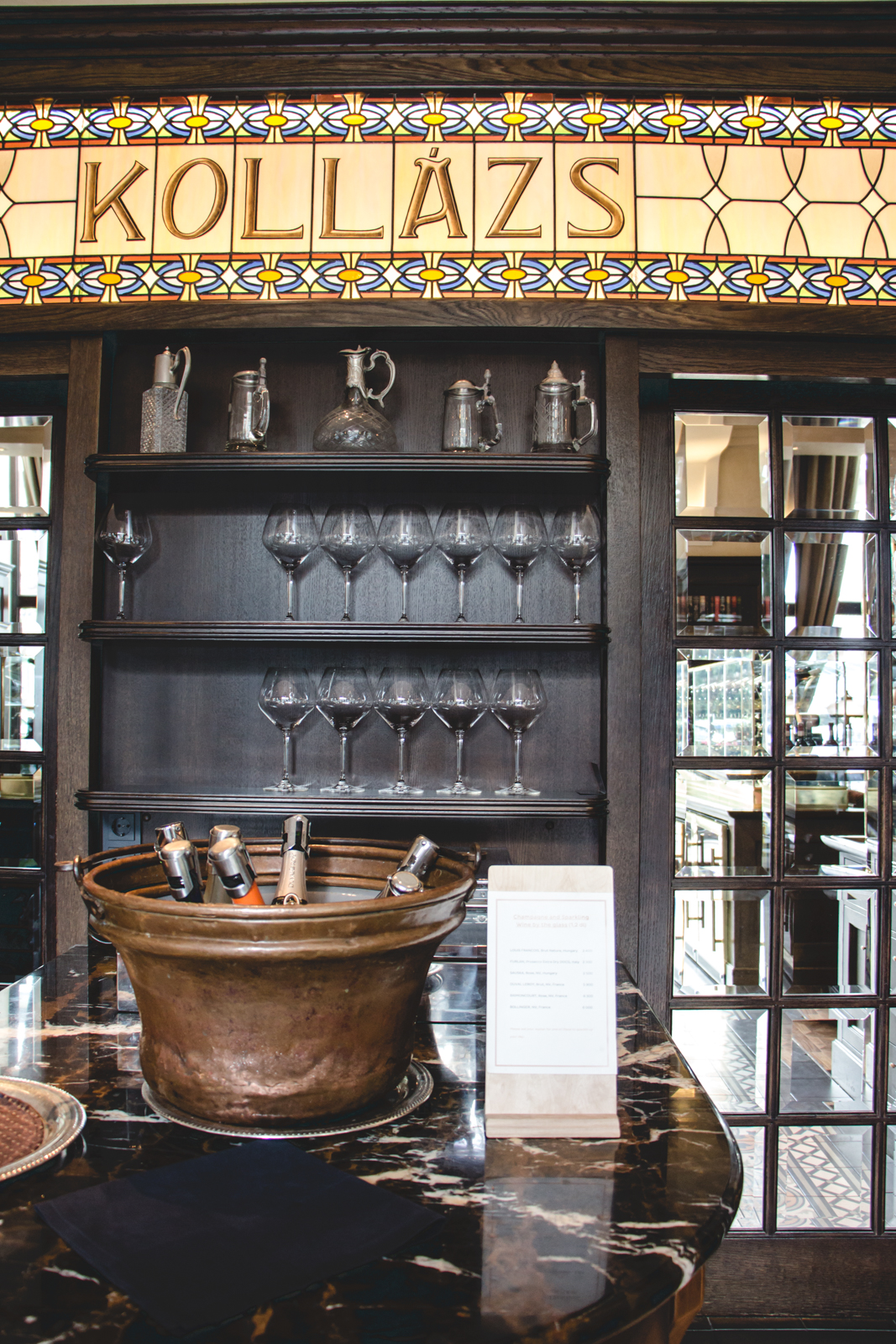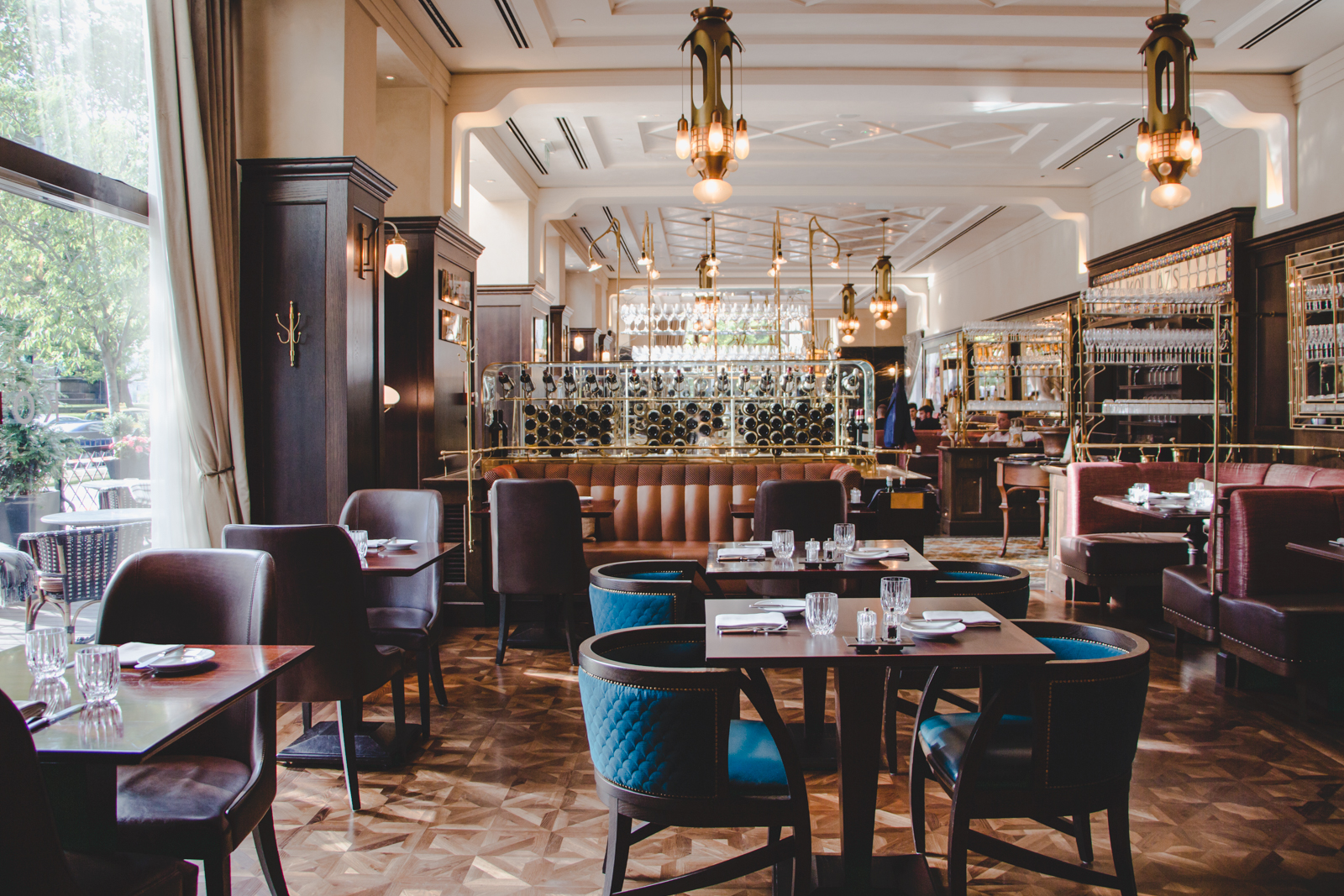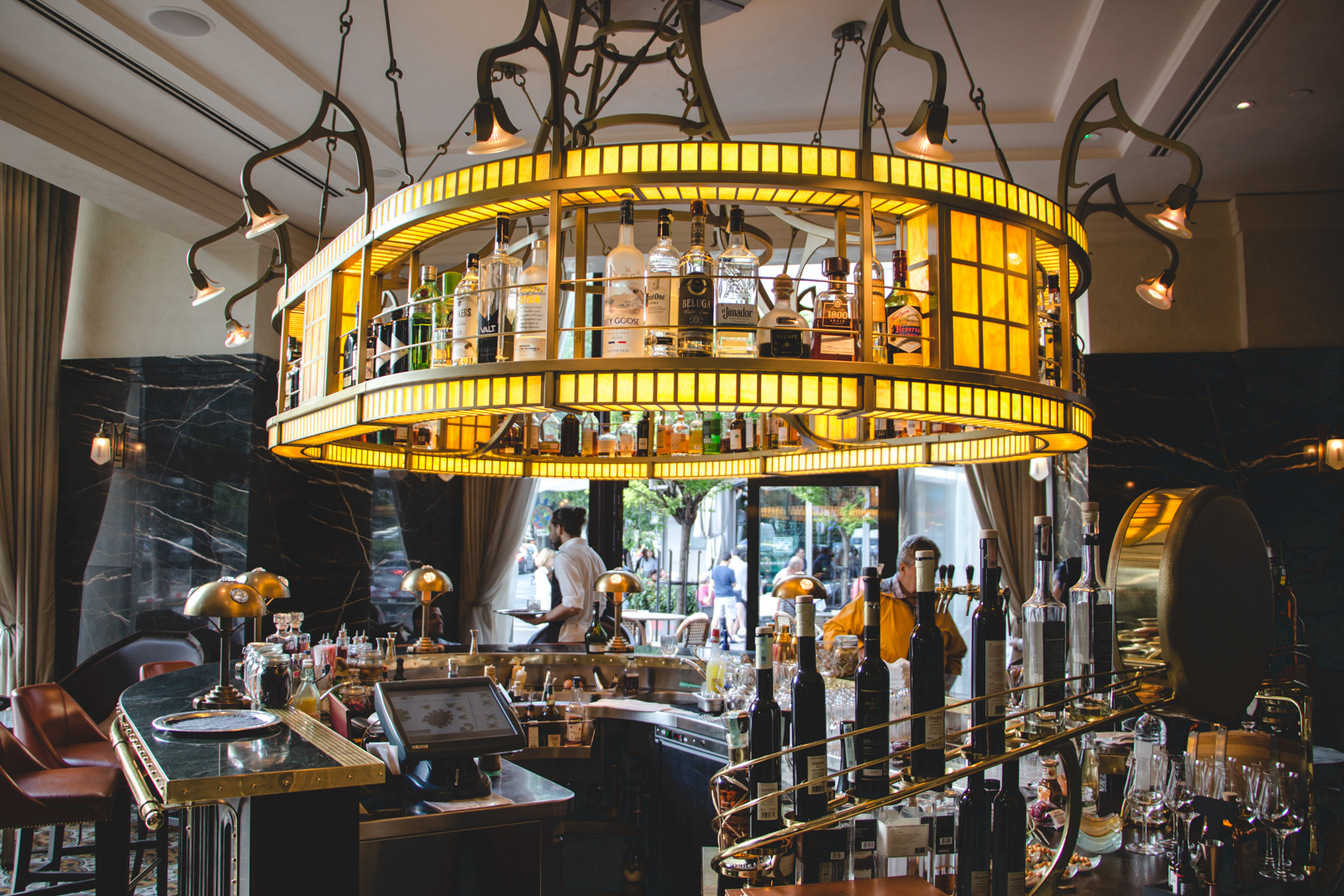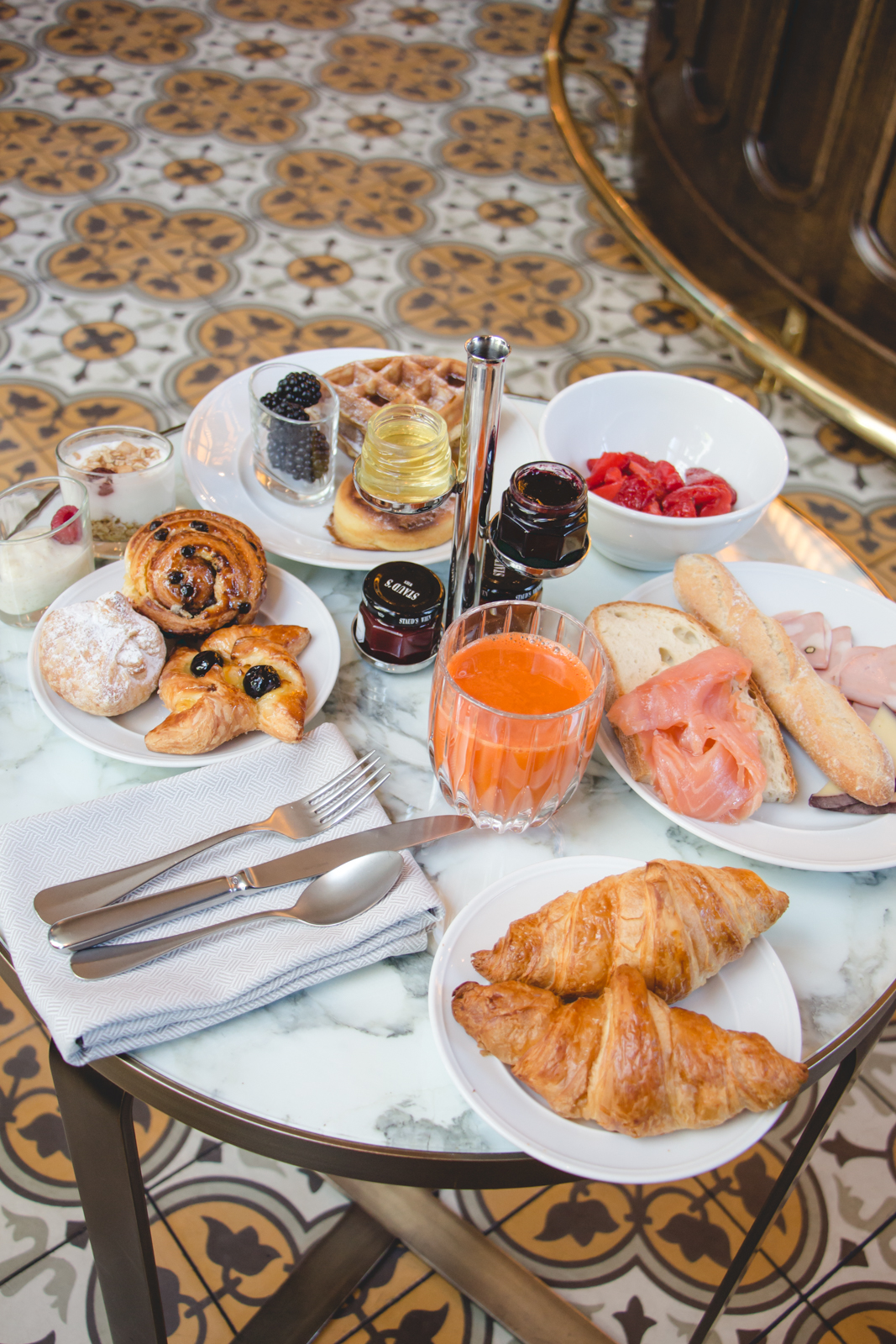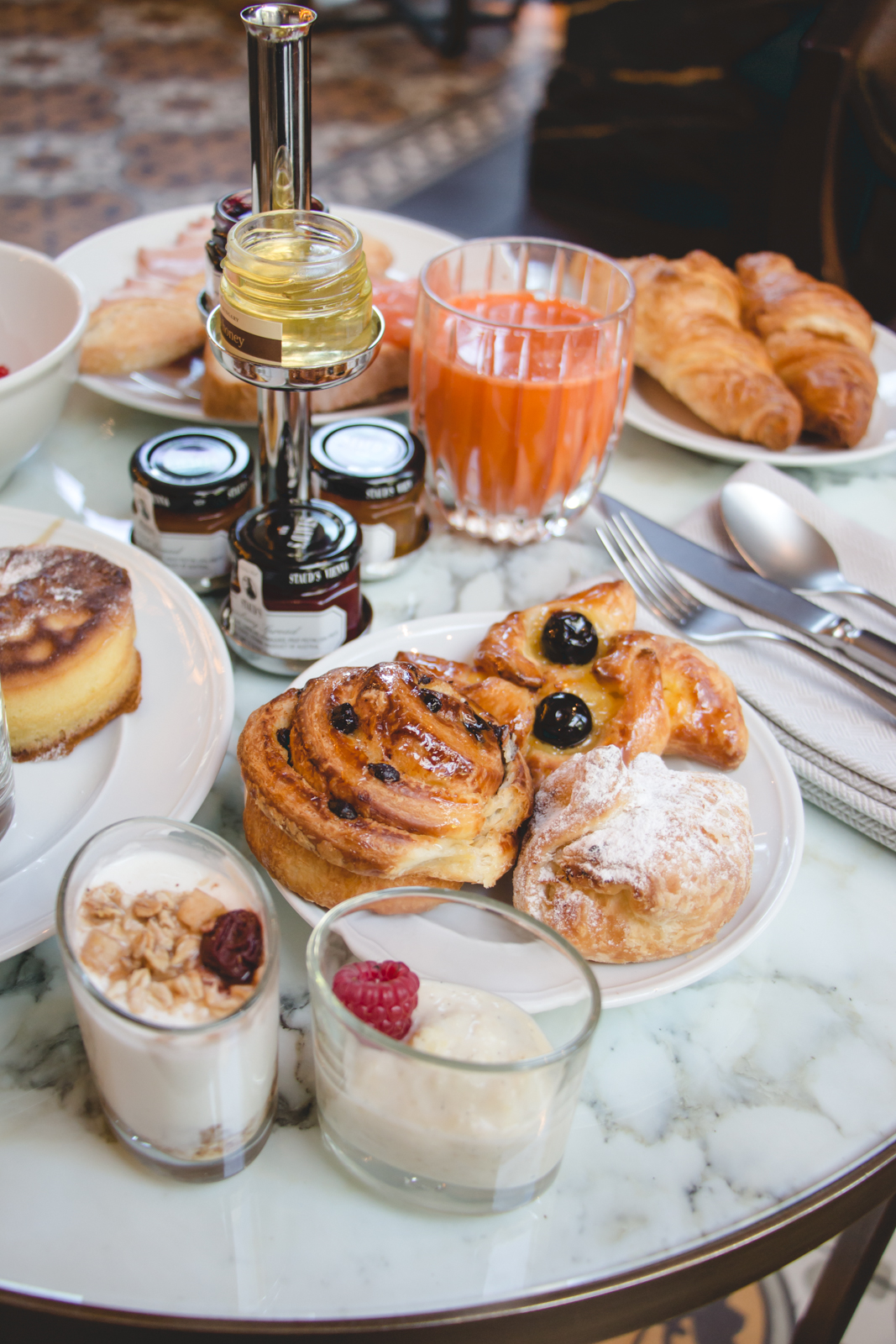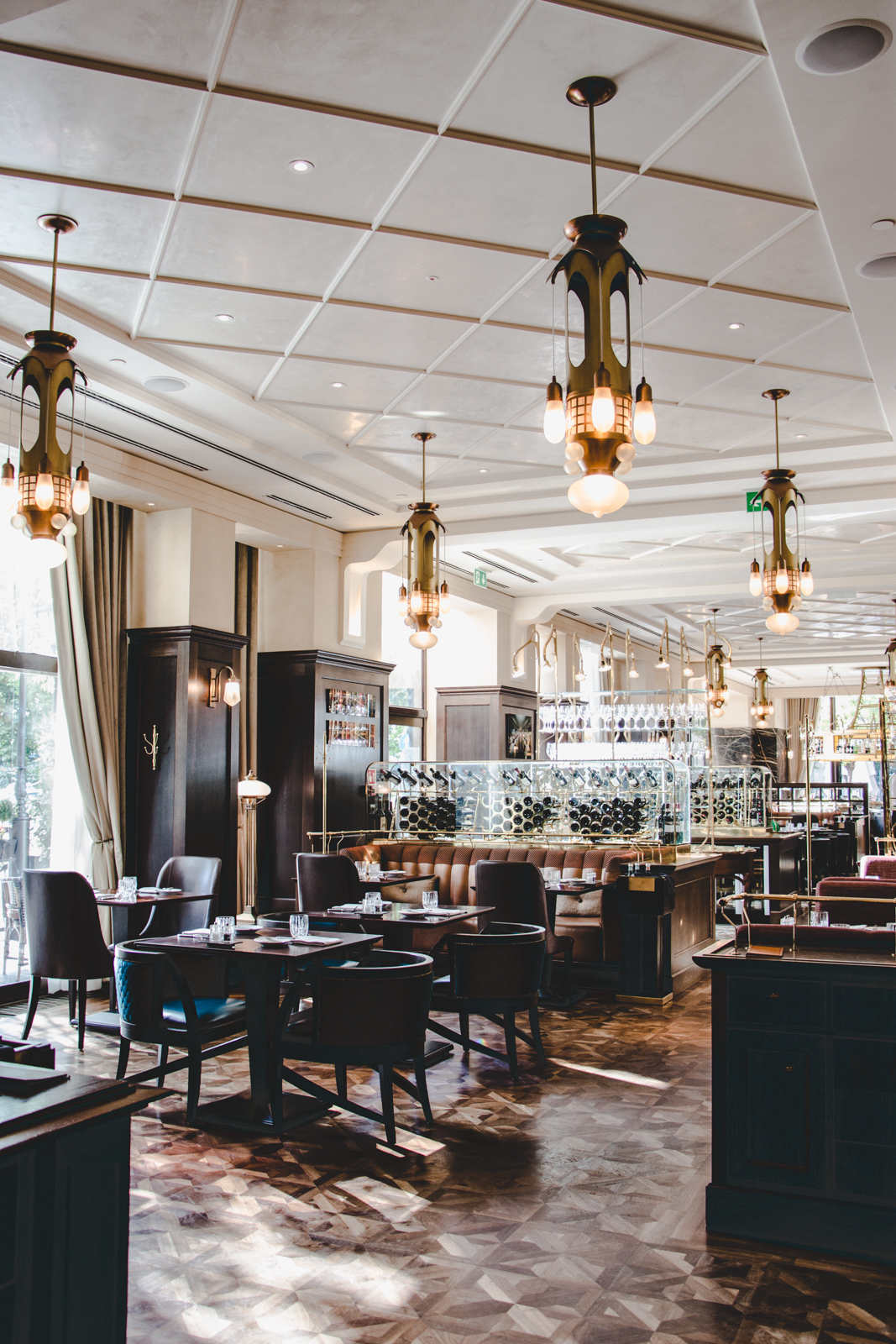 During our stay we also try out the dinner menu at Kollázs, and love the venison with its plum sauce and buttery potatoes, and a particularly well handled steak.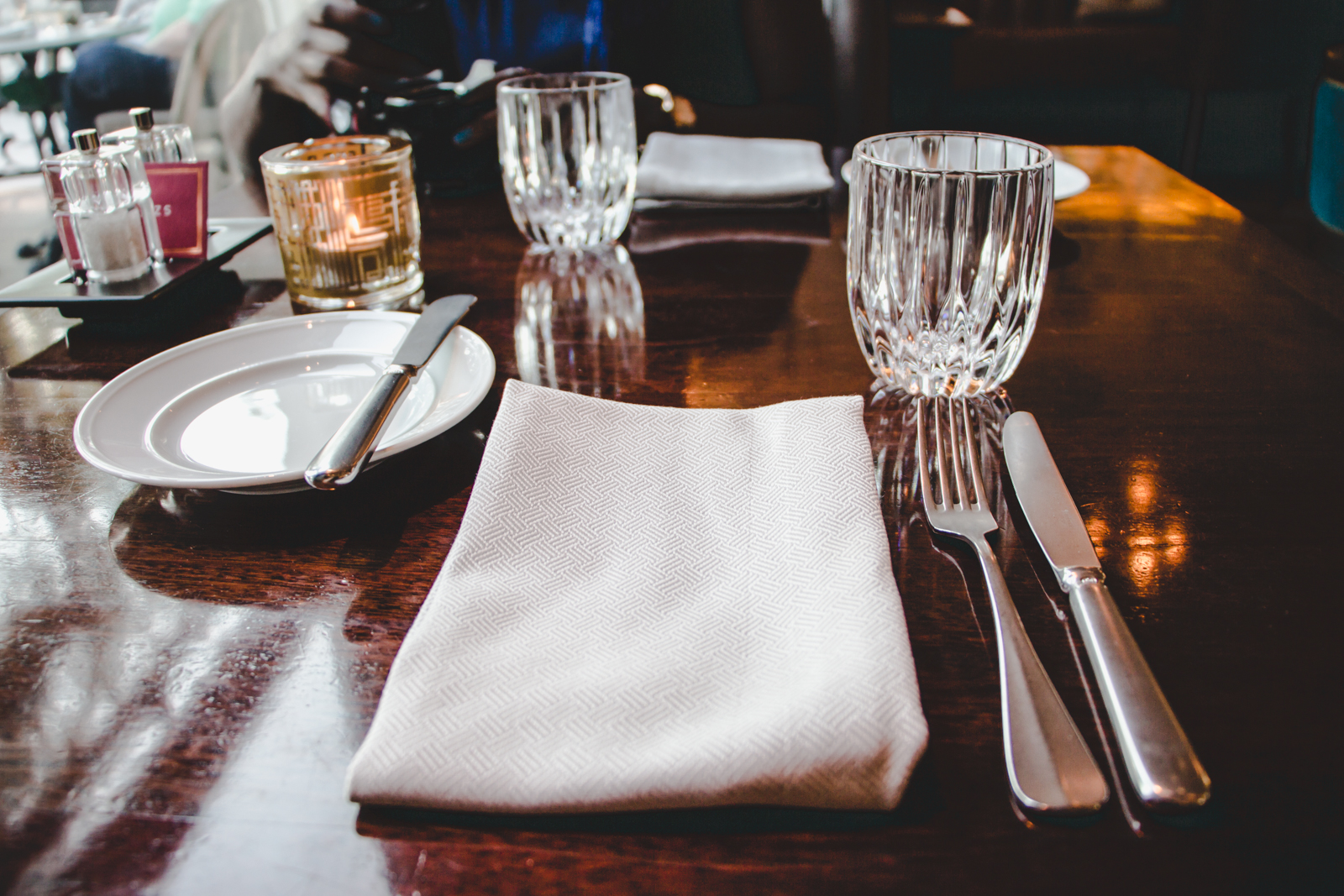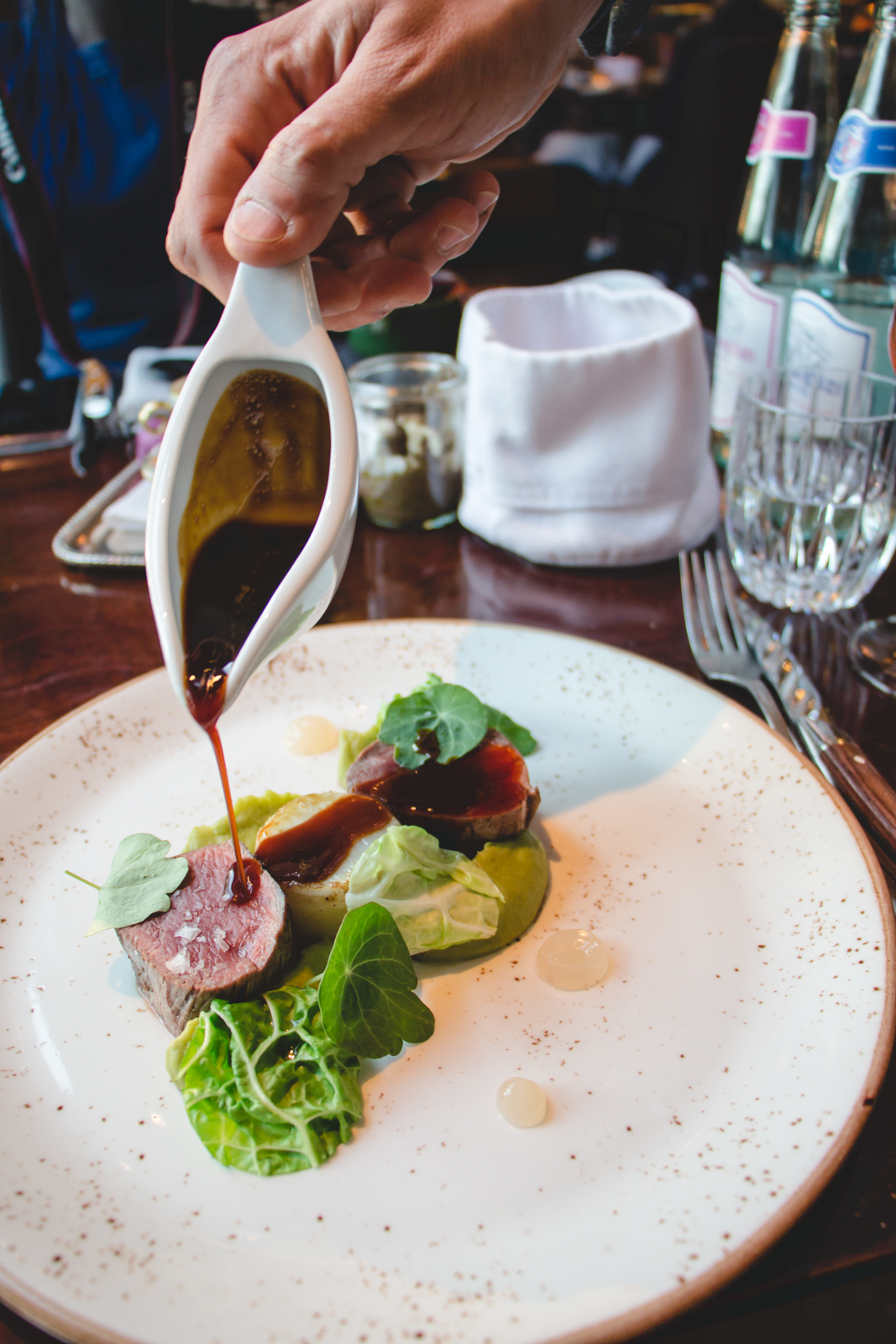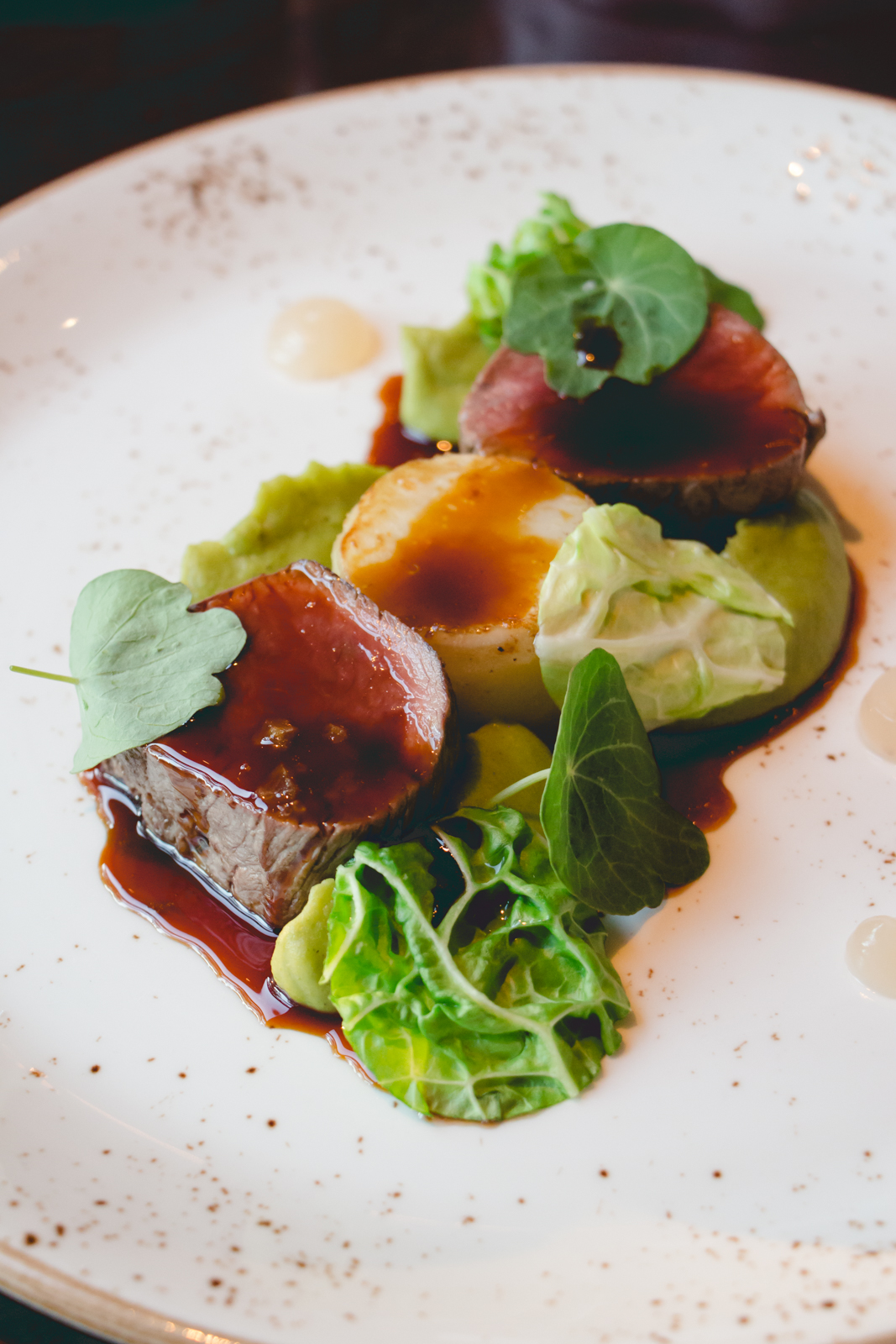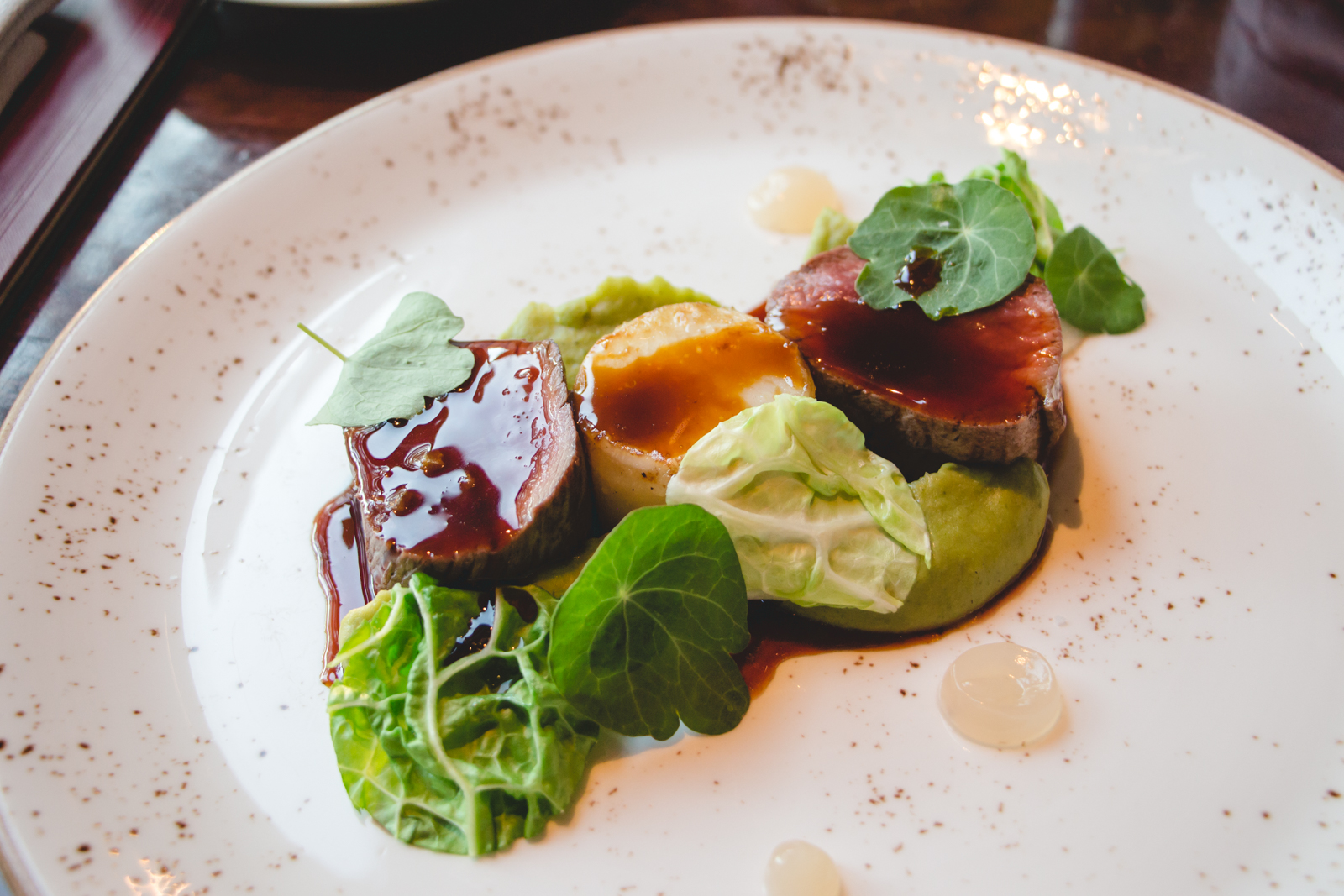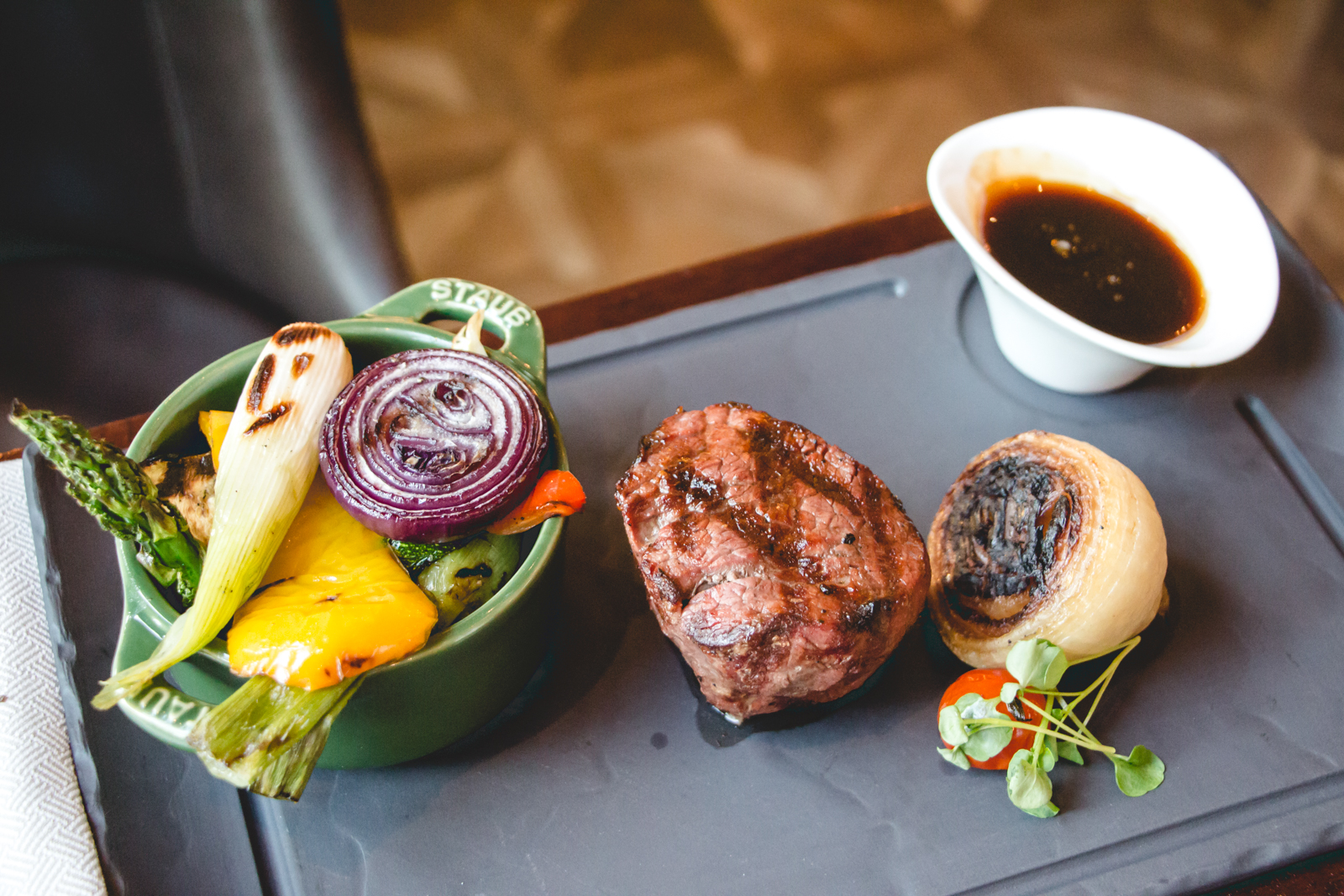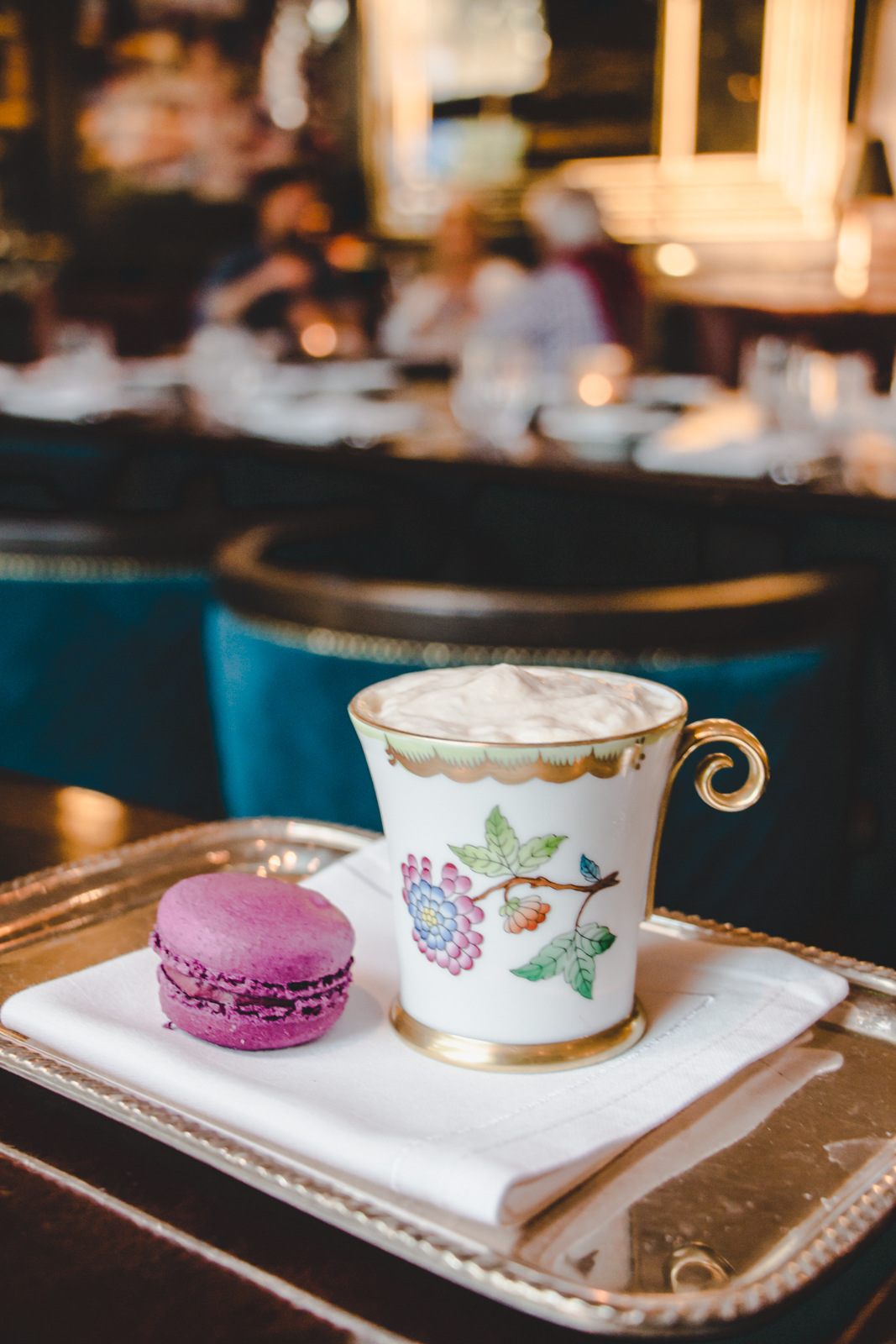 As gorgeous as the common areas are however, the rooms prove to be more divisive.
Our Danube River View Room
I think this is where the Four Seasons brand sometimes fails to deliver. Unless you are prepared to pay quite a bit for one of the better suites, rooms at the Four Seasons can be a little… boring.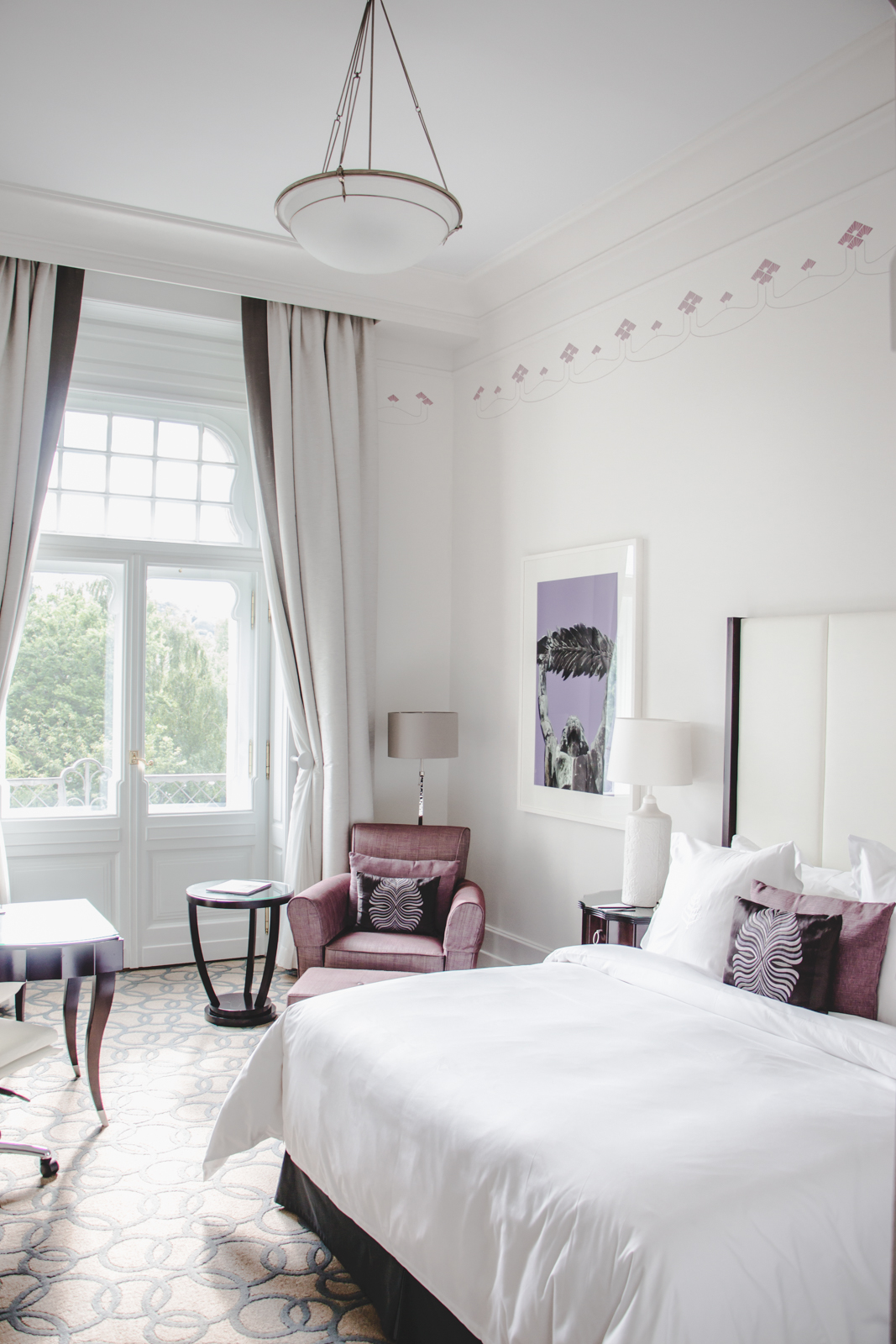 And although we have a view of the river, that doesn't entirely save the room, or give it any more character. I think I miss the quirkiness of other hotels I've stayed at in the past.
Don't get me wrong, the bed is gorgeous, fluffy, and as marshmallowy as you could wish for. The bathroom is marble, and spacious. And, the amenities are of a good standard – complimentary bottles of water, Nespresso machines, etc.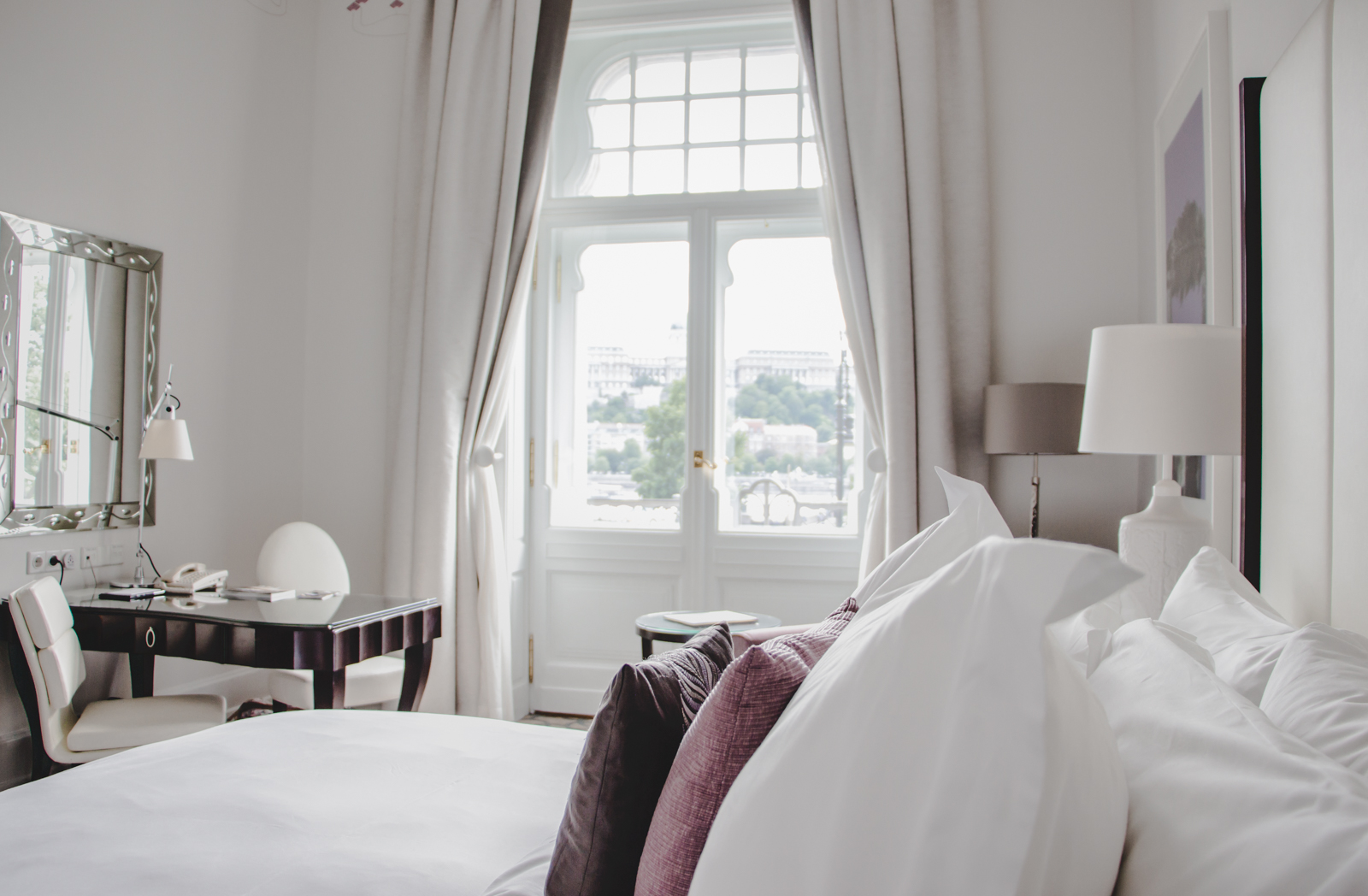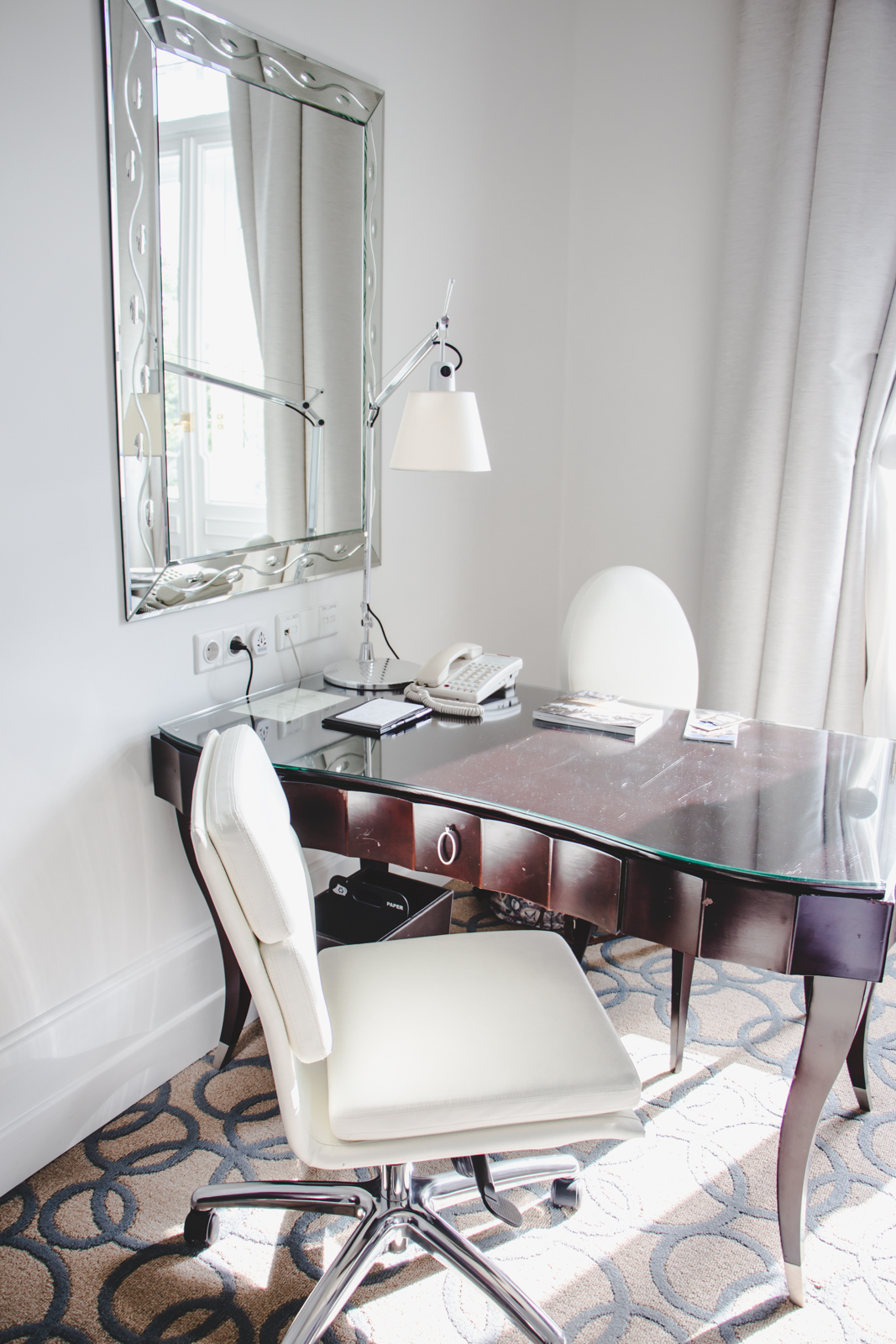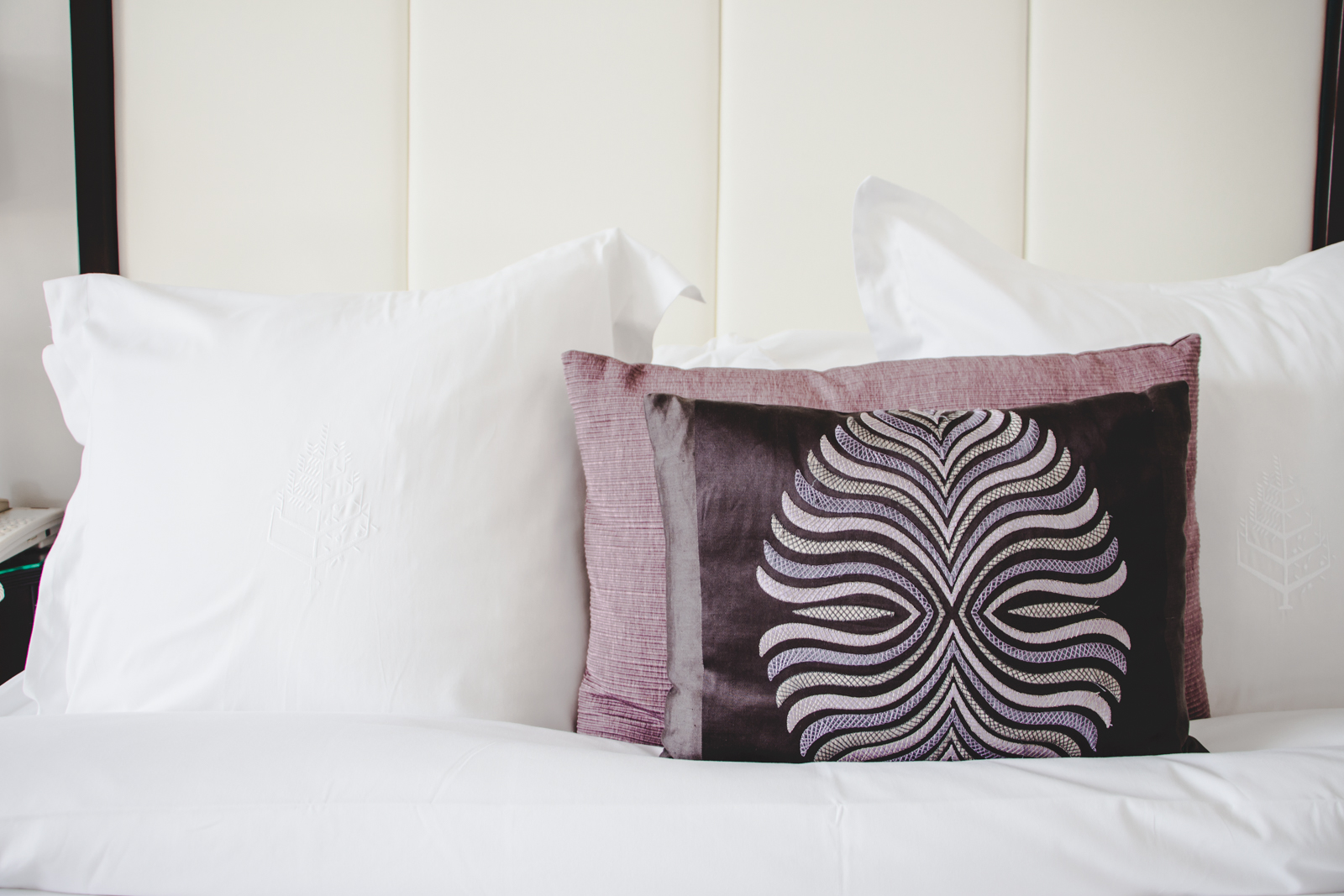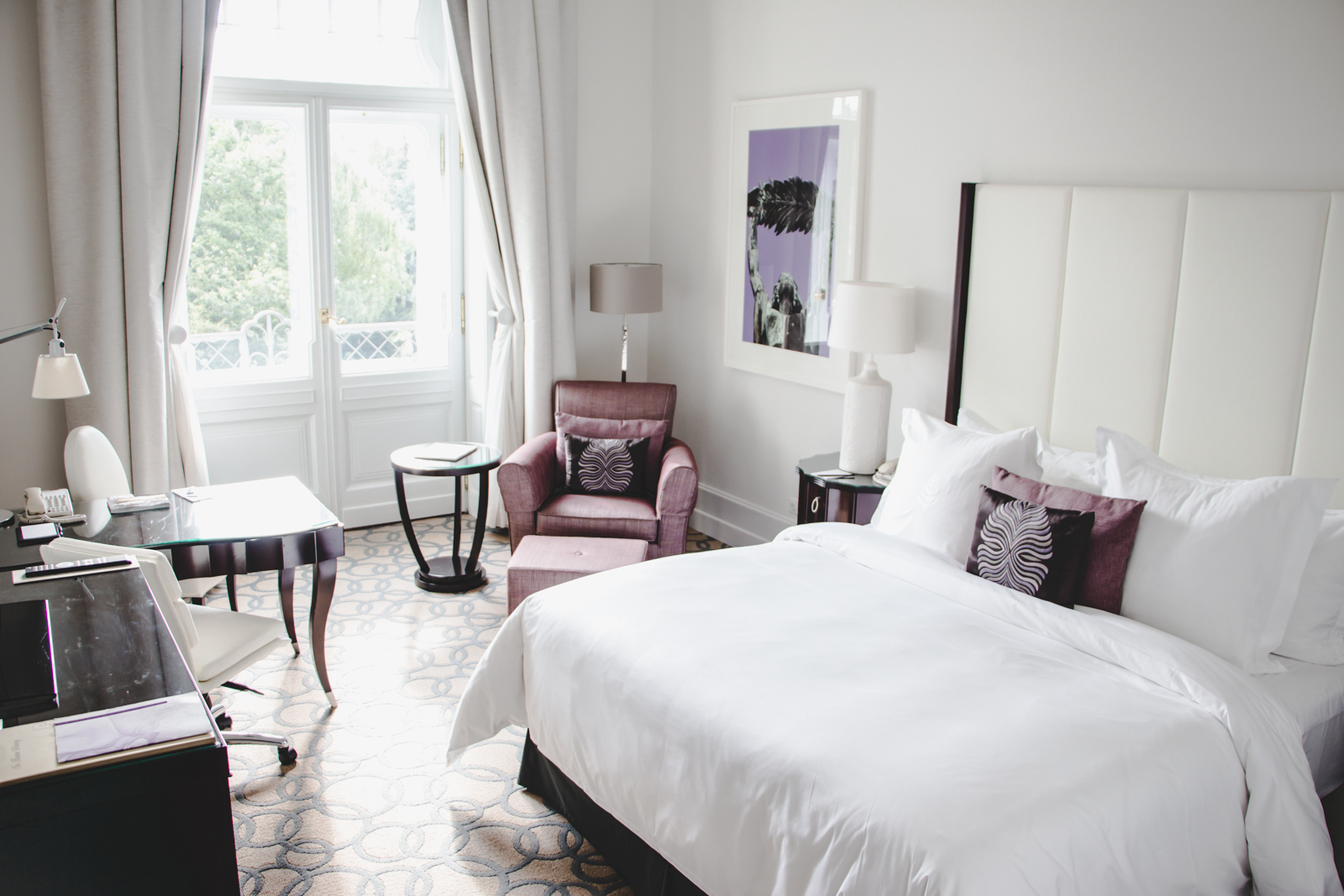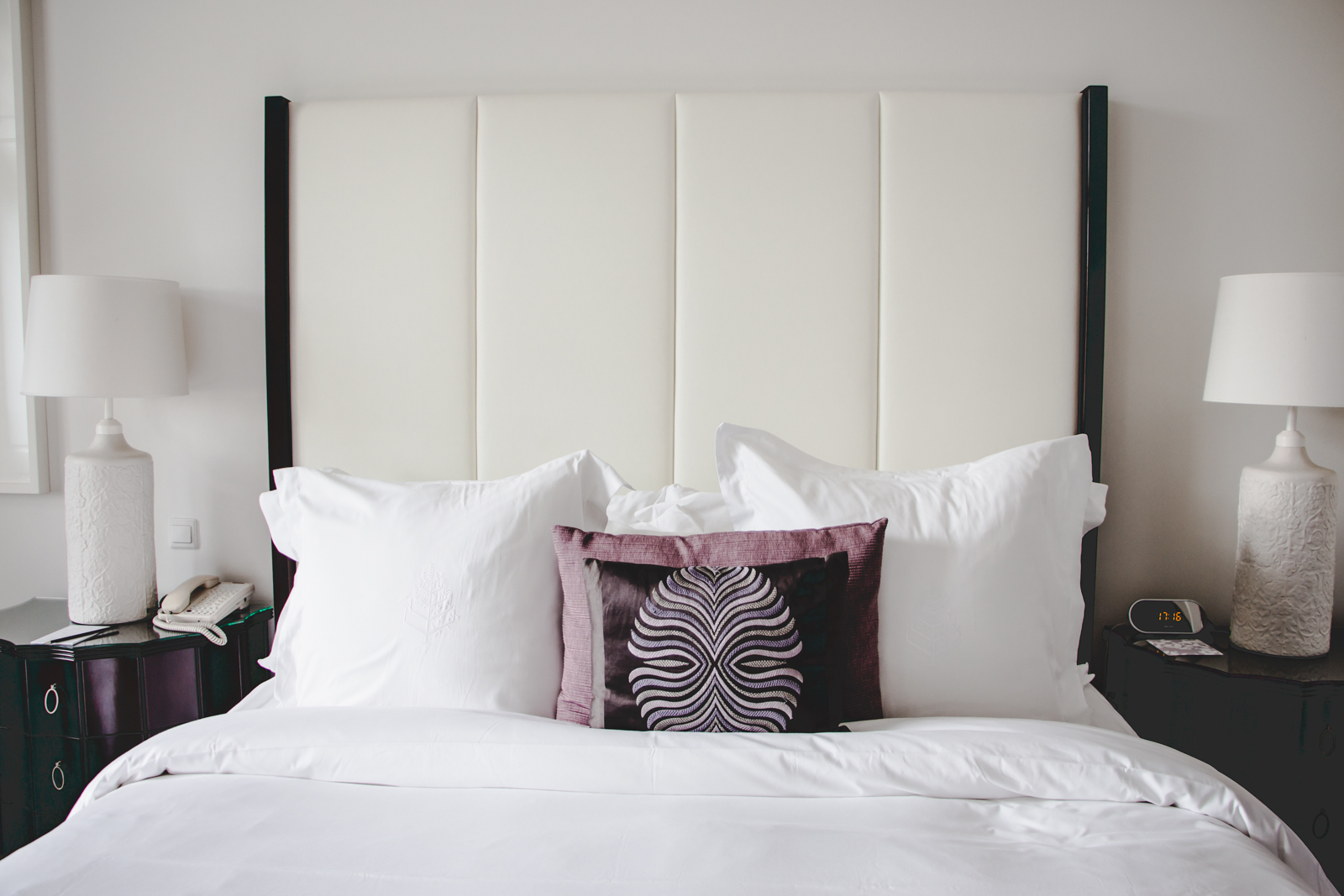 But, in comparison to the grandeur of the building, the lobby and the brand itself, I just feel like the rooms (of this tier) could be better.
I think the service too is a little lax. On our first night for example, we don't receive turn down service. I mean, it's no biggie, I can close my own curtains and roll down a duvet, but it's a bit sloppy for a Four Seasons hotel.
On the second night we do get the turn down service, but the ironing board and iron that we ask for and use aren't taken away. Or put away. Or moved at all from their awkward position in the narrow entryway. Which I think is a little strange, for a five star hotel.
Four Seasons Gresham Palace, Budapest – Final thoughts
In spite of of the room/service issues, I love the overall experience of being in the Four Seasons Gresham Palace. It's a gorgeous hotel, with some beautiful touches, and it has a very nice restaurant.
I think in future however, if I'm going to go ahead and spend the money to be at a hotel like this, I will always opt to pay more for a suite. Or, if I just don't have the budget, I'll find another hotel, that has a reputation for being unique/quirky/one of a kind, in the knowledge that I may not have to spend as much money on a room that might have a lot more character.
Lesson learnt – at the Four Seasons, save up and get a suite.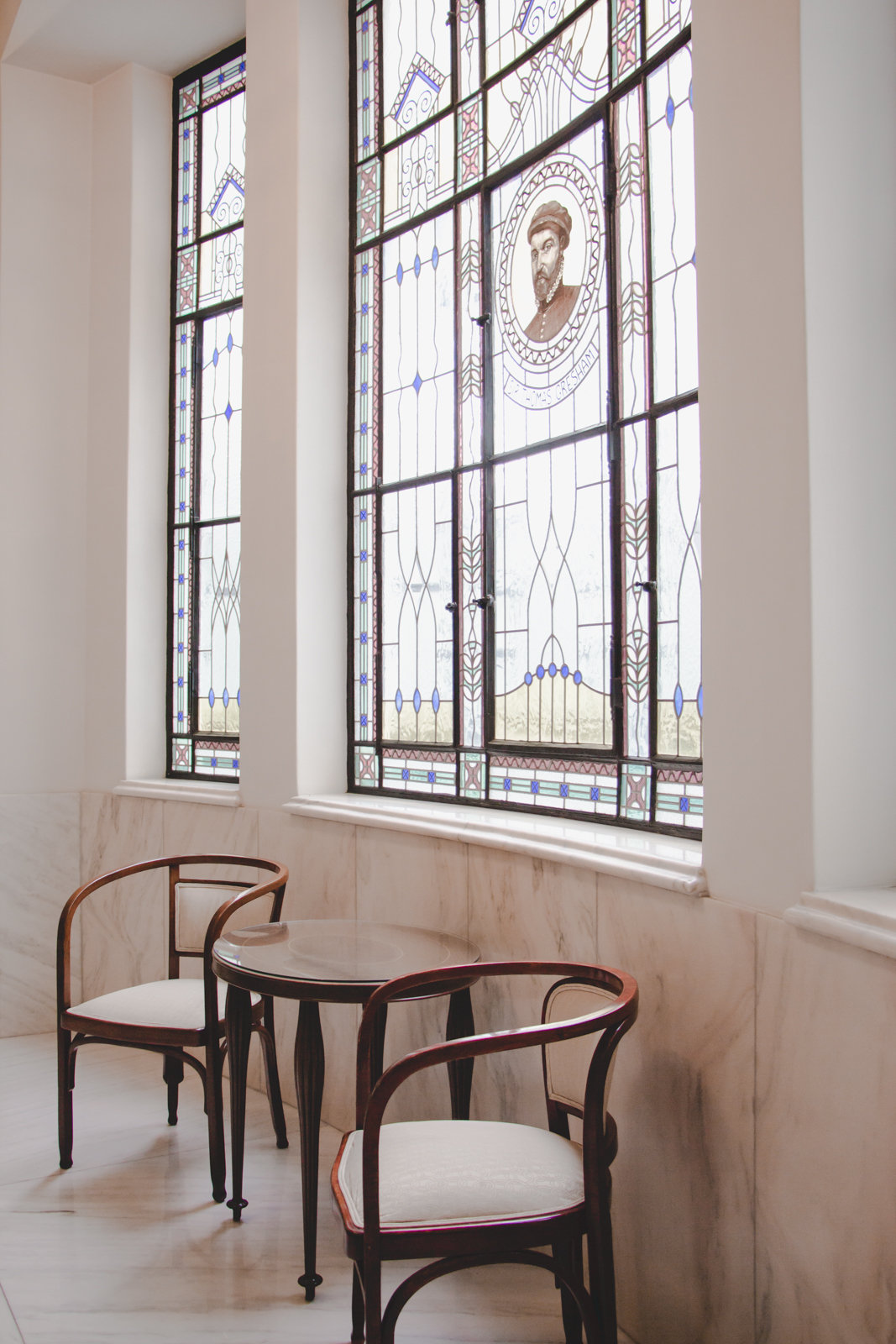 The Details
Four Seasons Gresham Palace
Address: Budapest, Széchenyi István tér 5, 1051 Hungary
Website
We stayed at Four Seasons Gresham Palace on a media rate. All views are our own and as ever we aim to provide useful and honest feedback.