Neapolitan pizza comes to Chiswick
The origins of pizza are largely unknown; although widely accepted as hailing from Italy, the exact parentage is harder to deduce with such differences in variety. In Rome, the pizzas are diametrically expansive and thin to the extreme, whilst in Florence they lean to being meatier beasts. In London, however, the buzzword when it comes to trendy pizzas is Neapolitan, seen at GB Pizza Co, Pizza Pilgrims, and Franco Manca.
Naples, home of the Neapolitan variety, sets out strict rules when it comes to their pizza – this is serious business after all. The Associazione Verace Pizza Napoletana (Association of Real Neapolitan Pizza) is responsible for outlining concise guidelines for exactly what a true Neapolitan pizza is. Purists will quote some of these strictures as: use of type 0 or 00 flour (with characteristically high-protein content); hand formed bases, and cooked at temperatures above 485°C in a wood-fired oven for no more than a minute and a half.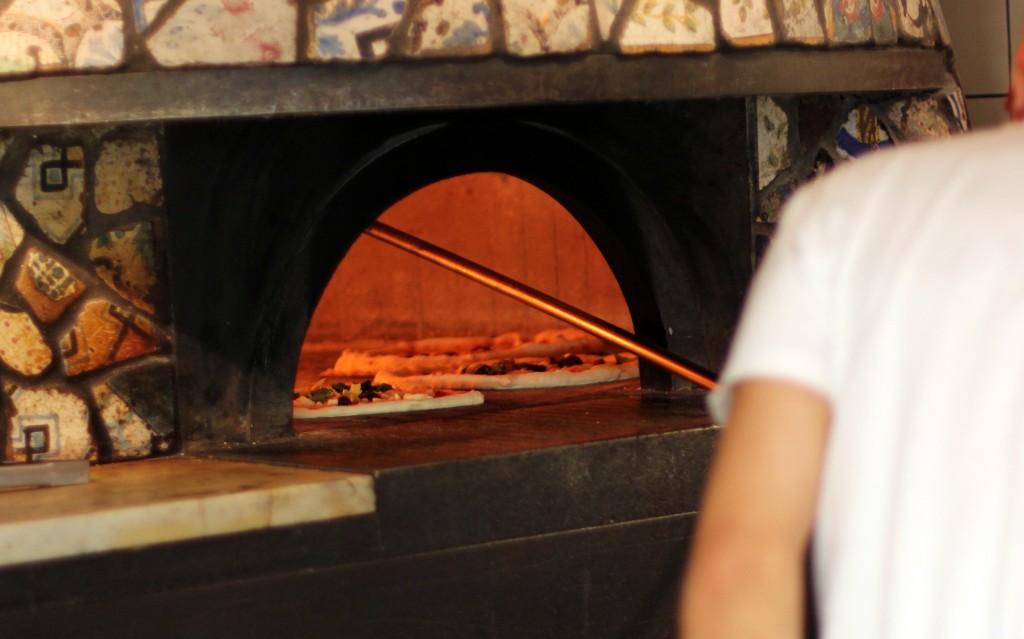 Whether all the places selling the idea of Neapolitan pizzas conform to these rules is hard to say; still, it is with these ideals that Franco Manca makes its pizza.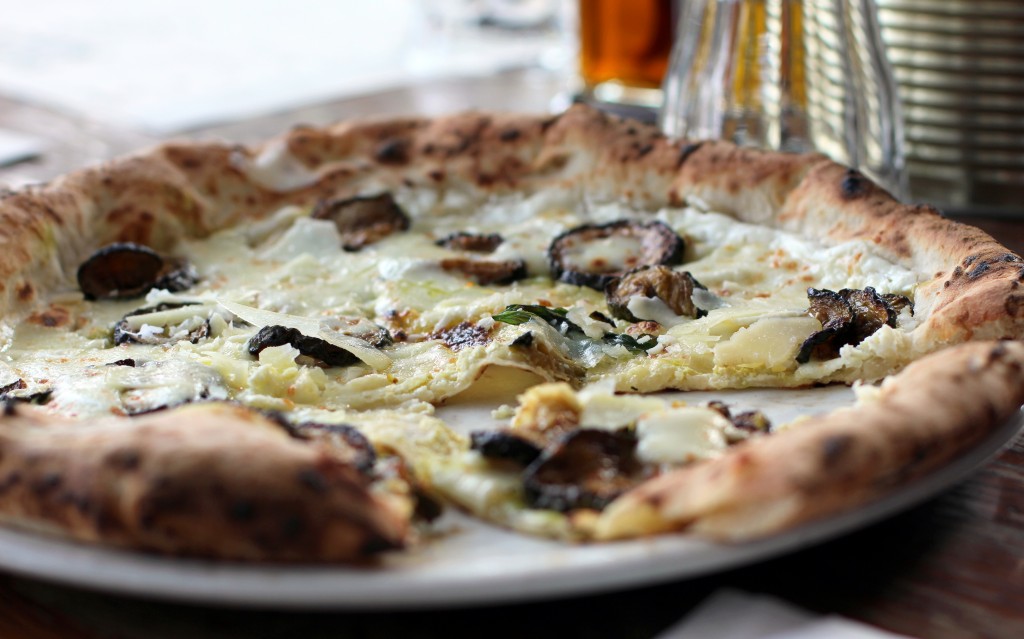 In the Chiswick branch, the wood-fired oven has been created by a master artisan in Naples, with very precise dimensions so that the high temperatures (500 °C) combined with high humidity's are achievable. In these conditions, it is possible to fully cook the pizzas in under a minute, retaining all moisture and elasticity. The pizza bases at Franco Manca are sourdough – indicating that the dough is created with a small amount of 'starter' instead of yeast. The uncooked dough is rested for 20 hours, before being stretched out, covered in topping and flicked expertly into the freakishly hot oven.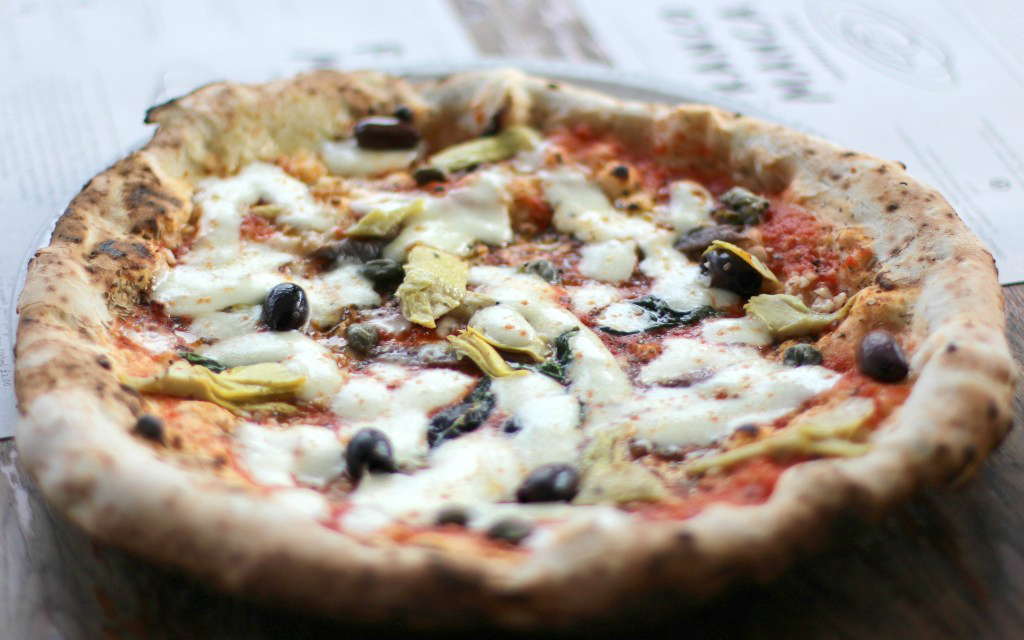 The results are tremendous; pizzas that are amongst the best of their kind. The puffy, charred cornicione (crust) give way to a paper-thin middle. The base is chewy and salty, with just the hint of sourness for an added dimension. It is fantastically grease-free and dry; even the thinnest points are not prone to sogginess.
The toppings at Franco Manca are used sparsely, but to good effect. A tomato-less pizza lets the cheese do the talking – salty, brittle pecorino tossed onto a fleshy blanket of buffalo ricotta and roasted courgette. On another pizza, the tangy Italian tomato sauce is judiciously spread, allowing capers, artichoke, olives and oregano to shine through.
This gratification continues into dessert – a slice of cake drenched in a syrupy medium of lemon, rosemary and almond. The densely saturated cake is nicely balanced with splodges of Greek yogurt and drizzles of golden honey.