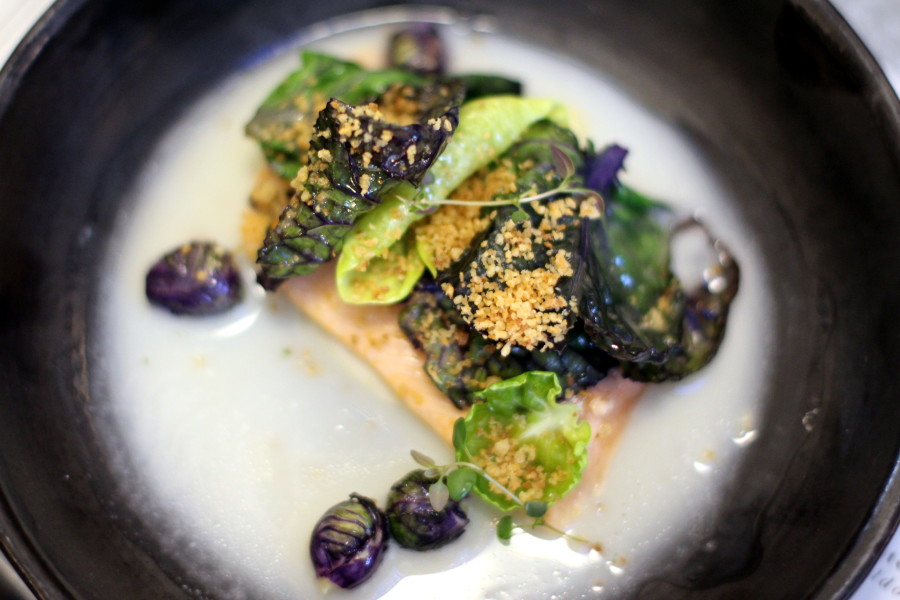 Contemporary French food in Covent Garden
Frenchie Covent Garden is the London outpost of Gregory and Marie Marchand's original Frenchie restaurant, located in the Paris second arrondissement. I love the name – Frenchie – it sounds cheeky and cheerful at the same time, and it sounds of cuisine that might have a carefree sort of intimacy, a richness and desire to satisfy…
Without sounding too harsh, Frenchie has not been all that I had hoped it would be.
With experience cooking at the Savoy, Mandarin Oriental and Fifteen, it is doubtless that Gregory Marchand has capability in the kitchen, but it is more the hospitality aspect of Frenchie rather than the food that marks this particular visit as being more in the negative than the positive. The restaurant as a whole could benefit from a little finessing.
Located on Covent Garden's Henrietta Street, the dining room at Frenchie is long and narrow, with a particular emphasis on using all available space as efficiently as possible. I understand the financial sense this makes for the restaurant, but as a customer it's just not that comfortable to be in. Our party of three spills copiously over the edges of a table that is alleged to be able to seat four, and none of us are particularly round. My size twelve skinnies spread far beyond the reach of the seat underneath them, in a way that almost has me regretting my food-addled, shamelessly debauched January.
Our gripes must be nothing compared to those of the couple on the table next to us who are shoe horned into the space between the stairwell and the wall, sat next to each other, and with a view of the banister that extends like a black, lacquered cage in front of them. Mmm, luxury.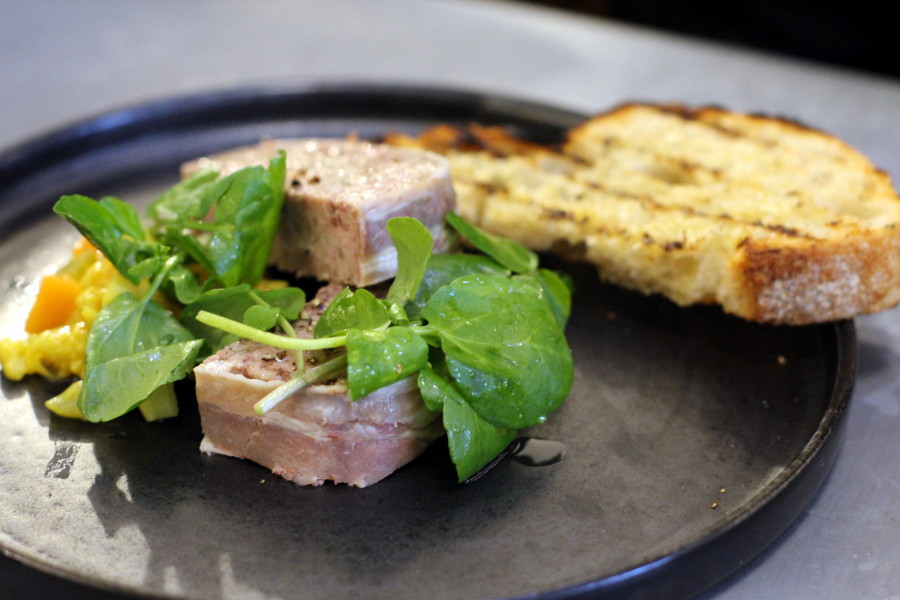 Lunchtimes at Frenchie are limited to a short set menu of two of three courses, and a wider menu is available for dinner. Starters from the lunch menu include a generous portion of terrine with piccalilli and toast, and a hot hickory-smoked trout topped with brussel tops and whey, both of which are absolutely lovely.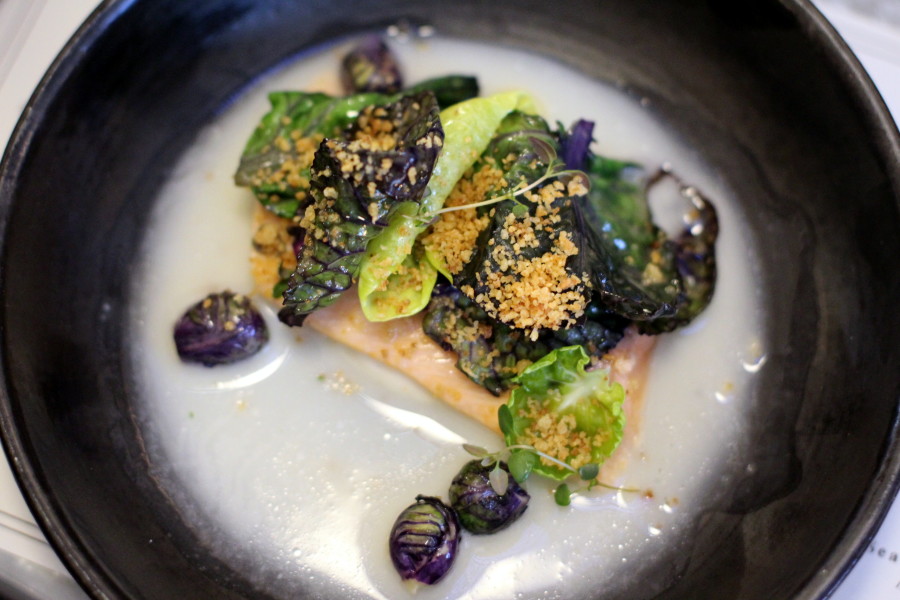 Although the debut of the first course has been great, the operations side of the restaurant lapses with an erratic standard of service, that has varying degrees of inelegance. Whilst noticeable and occasionally intrusive, it is very early days for Frenchie and perhaps they have not yet bedded into their new environs.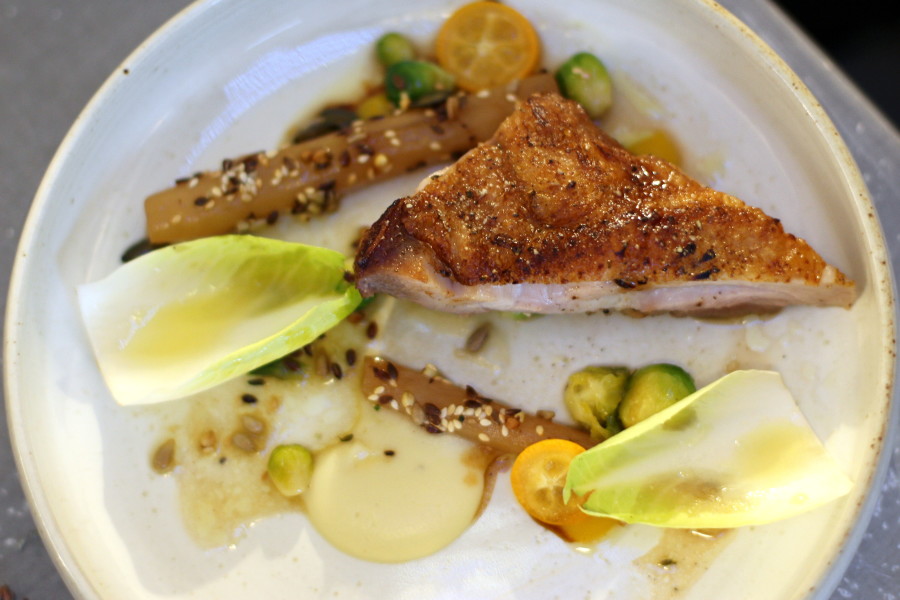 Food flexes its healing powers again in mains that include a 100-day old chicken with salsify and kumquat. The 100-day time is a reference to how long the chicken has been alive, which is significantly longer than most grocery shop chickens, and the longer life is said to result in juicier and fattier meat. Frenchie specify that they intentionally cook the chicken so that it is still very pink, but the table asks for it to be cooked a little more than that, so we don't particularly see any 'juiciness' beyond what an ordinary chicken, cooked well, would deliver. I know I'm supposed to eat everything, but I just don't fancy like dicing with pink poultry this weekend.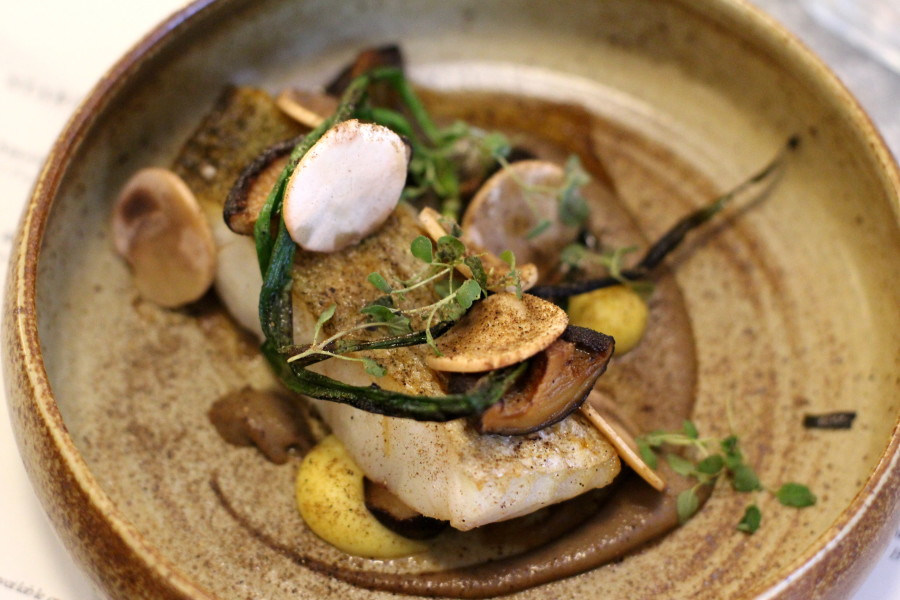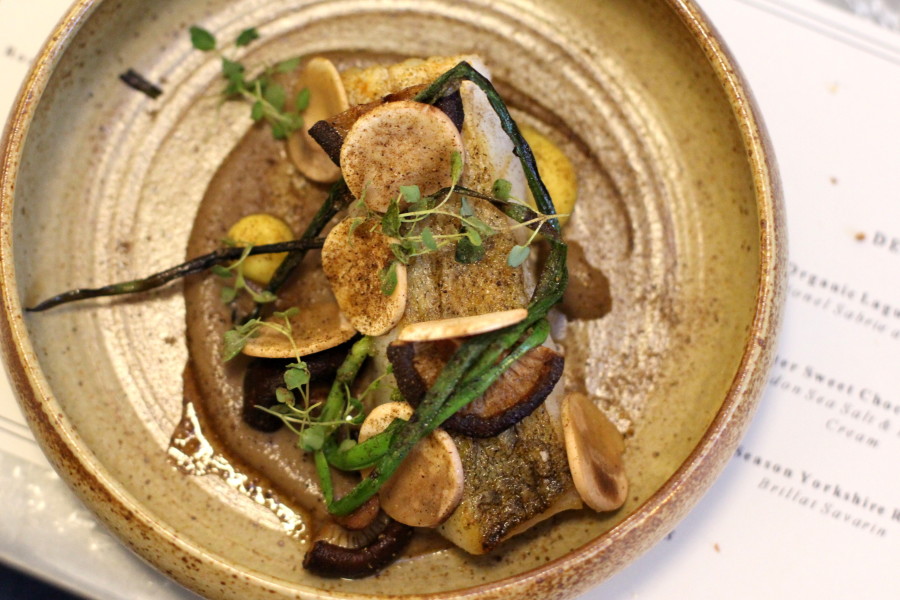 We also try a fillet of pollack with a Meyer lemon reduction, pale yellow and characteristically bitter, with button and shitake mushrooms. A good looking plate of food, the fish tender and the lemon reviving but, like most fish, it would be improved by properly crisping the skin.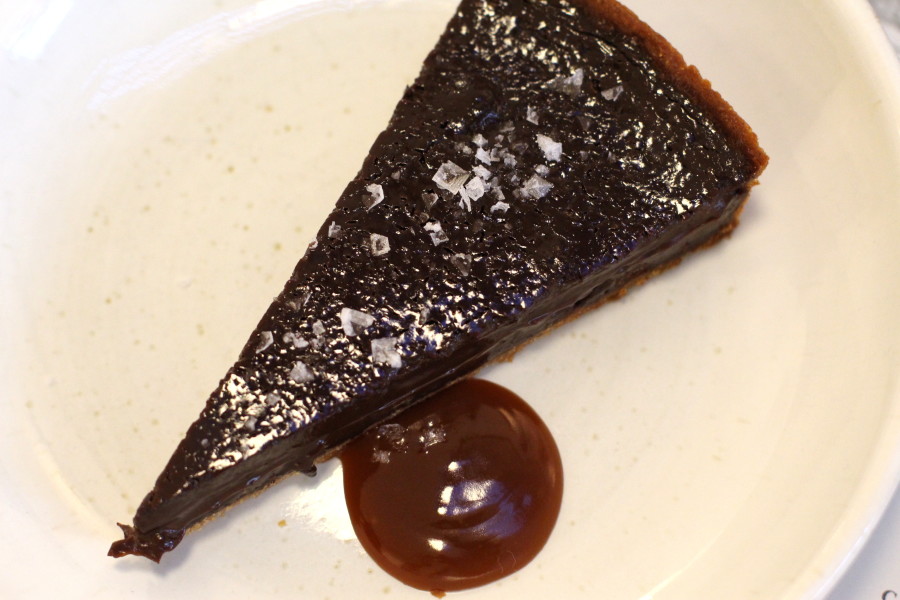 For desserts we have a silky chocolate ganache tart with sea salt, and some rhubarb with Brillat Savarin cream cheese from the south of France. The chocolate tart is fantastic and has exactly the right balance between sweet and bitter, with bursts of crystal saltiness that are hugely satisfying. I'd have it over the rhubarb absolutely any day.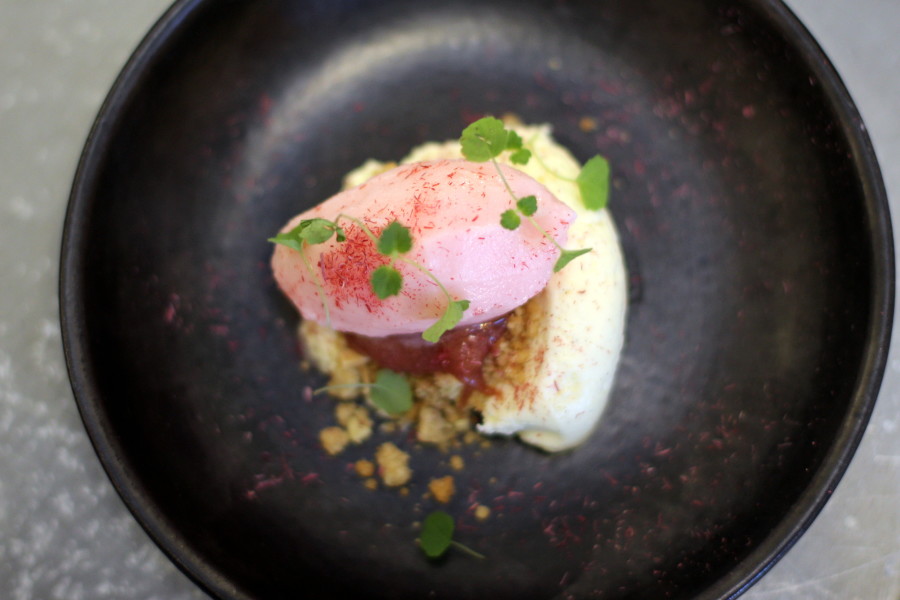 Frenchie has been a muddled experience. On the whole however, I can't see myself returning. At around £60 for lunch with drinks (the cost of the food and drink outside of the 50% soft opening phase) it's on the pricey side, and while the food has definite potential, the restaurant as a whole doesn't yet merit that sort of spend.
Frenchie has been open for soft launch (50% off the food). It will be fully open from February 2nd.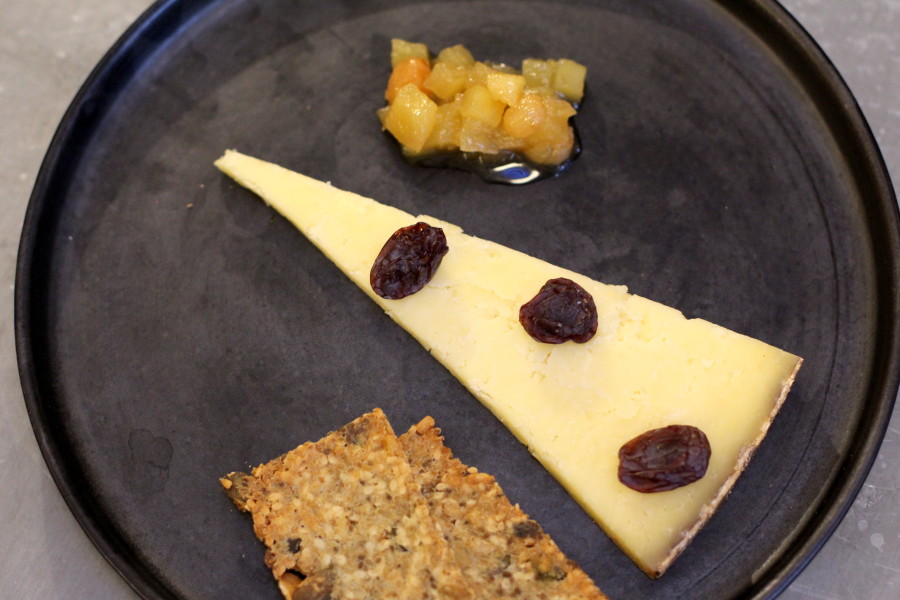 Tube: Covent Garden
Address: 16 Henrietta St, Covent Garden WC2E 8QH
Tel: 0207 836 4422
Website