The sweet colonization of Mayfair
9/10
Gymkhana refers to the social clubs popular with the high society of British Colonial India. Having never been to the Indian subcontinent, I won't attempt to vouch for the authenticity of the menu or the stylised interior of the Gymkhana in Mayfair. I don't give much of a toss whether or not the hogs head hanging on a wall actually came from the Maharajah of Jodhpur, or if the cut glass goblets are from the Maharani of Baroda. Rather than waxing lyrical about the exact ingredient that makes the kid goat keema so silken (ok, it's the sautéed brain), here is what really matters.
The food at Gymkhana is so good that I've been 3 times. As a food blogger who pays to eat out and has an unending list of restaurants to visit, that is quite a sacrifice to make. As soon as I find another worthy companion (anyone, literally anyone) I'll do battle for another reservation and eat there again. And again and again.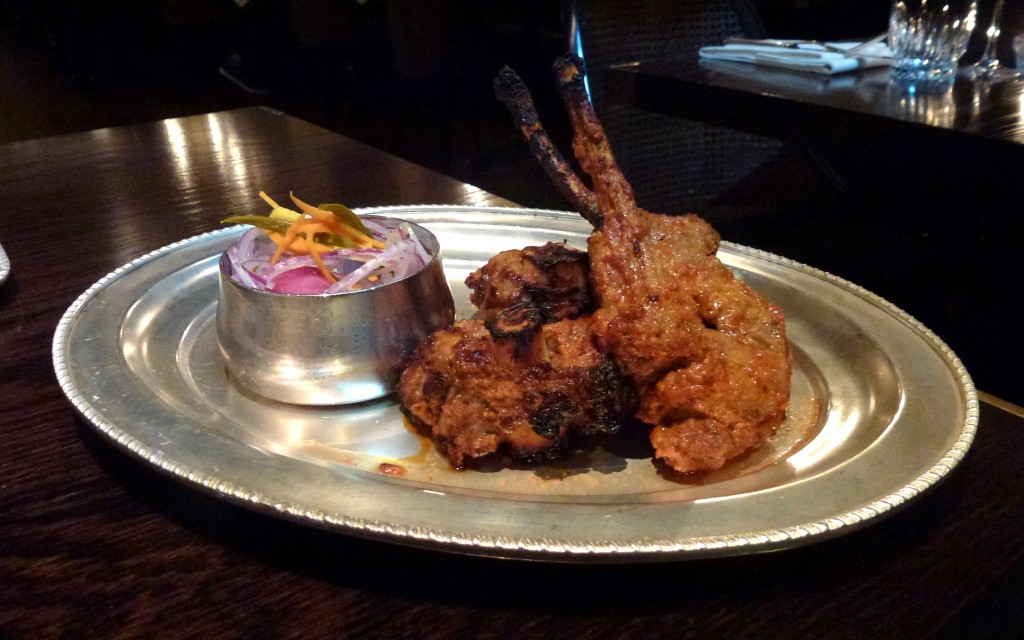 Not that Gymkhana is a perfect 10. There are a few hiccups that make it less a Roman nose and more, well, like my own. But just as I don't wince every time I look in a mirror, those few faults don't stop a session at Gymkhana from becoming one of my hearts desires. After 3 visits I've exhausted most of the menu, and the following dishes are my favourites.
From the nashta section (breakfast, but used as starters here), the duck egg bhurji narrowly steals the show from the goat keema and brain. A bhurji is a very lightly scrambled egg; the duck variety here lends an extra yolky richness when folded with lobster. Already creamed and yielding, the addition of tossed tomatoes makes for unspoiled indulgence. The accompanying Malabar paratha is formed of thin layers of buttered dough coiled into shape, matching the luxury of the egg.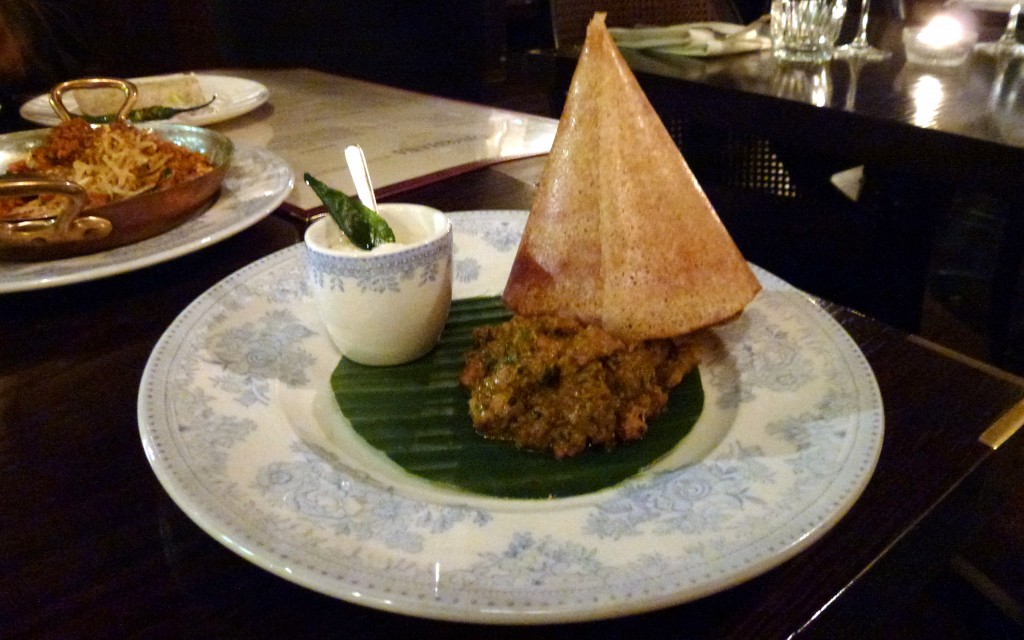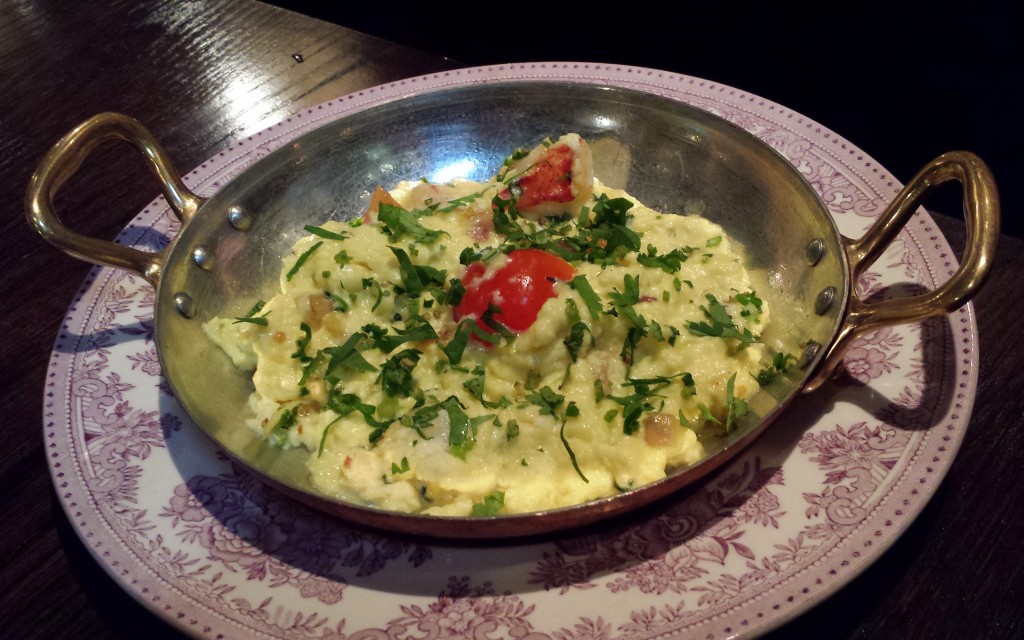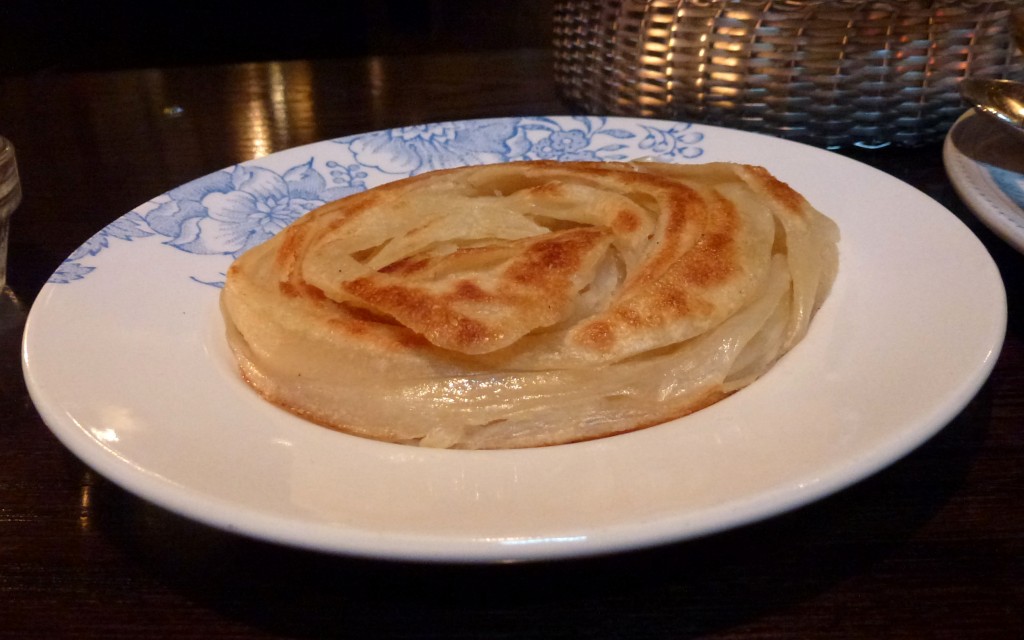 From the grill dishes, the paneer tikka is the best I've ever had – Gods honest truth. It's sliced through the middle and slathered with a cashew nut paste, then resealed and served with a peppy sweetcorn chaat. The cubed edges of cheese are deliciously blackened over the heat of a sigri grill, melding the earthy stuffing into the very soul of the paneer.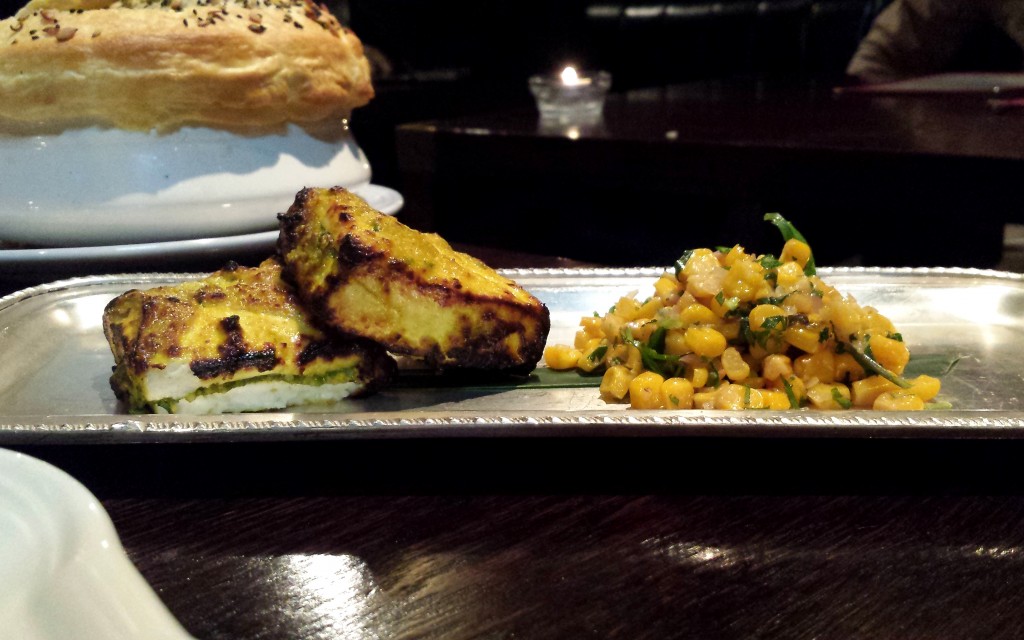 A biryani is presented in a round dish, lidded with a billowing case of pastry. The sheer crust is heavily scattered with toasted onion seeds, showering the rice with crunch when pierced. Steaming, fluffed layers of rice are daubed with a complex spice mixture, and scattered with chunks of the petite Muntjac deer. Those who nurse a soft spot for Bambi and his ilk might be less inclined to try it, but that kind of Disney sentimentality has little worth in Gymkhana.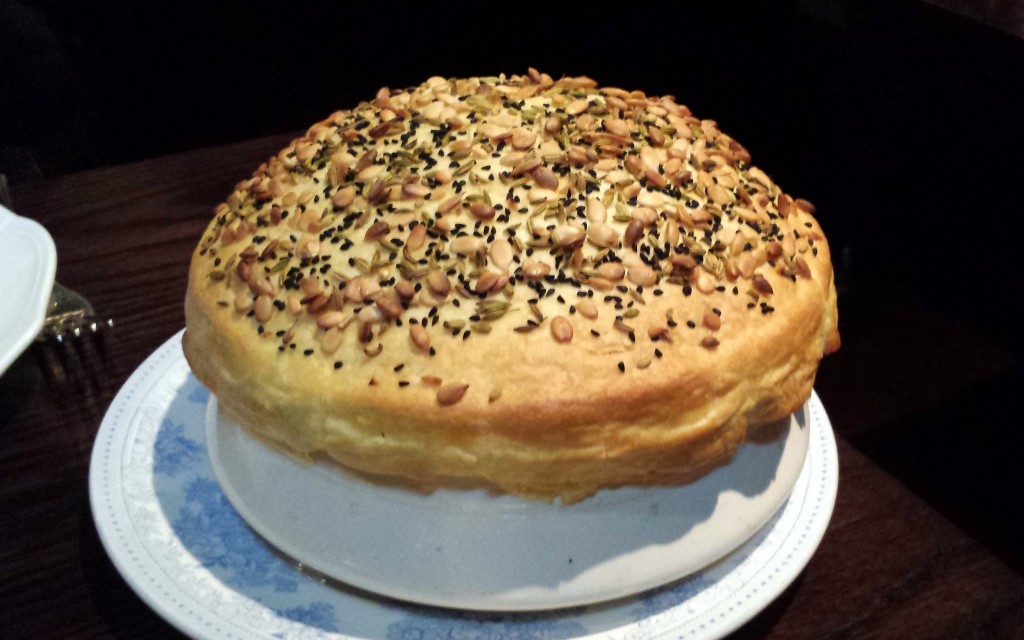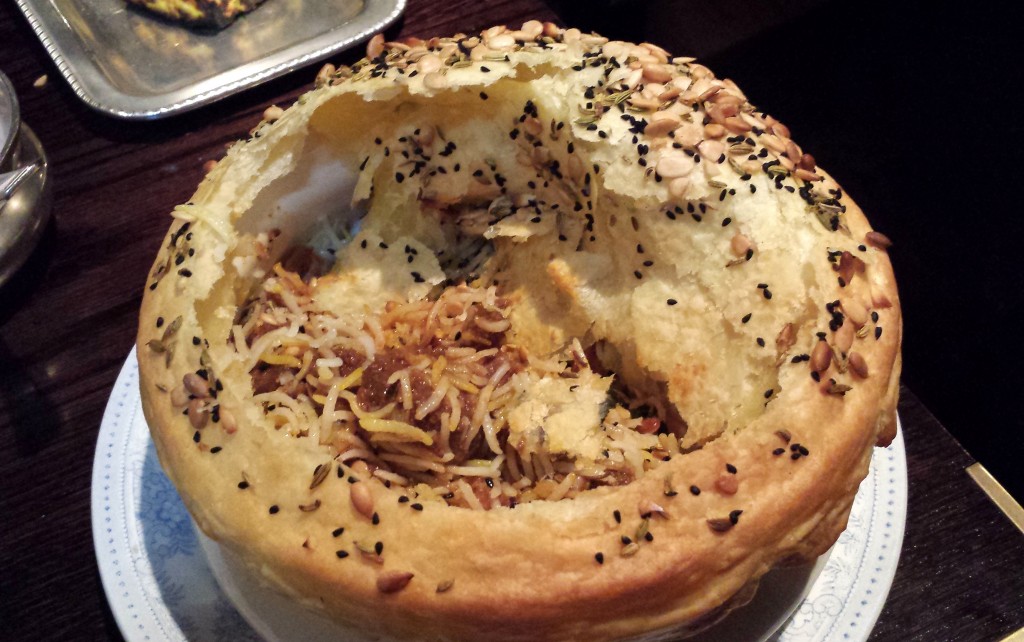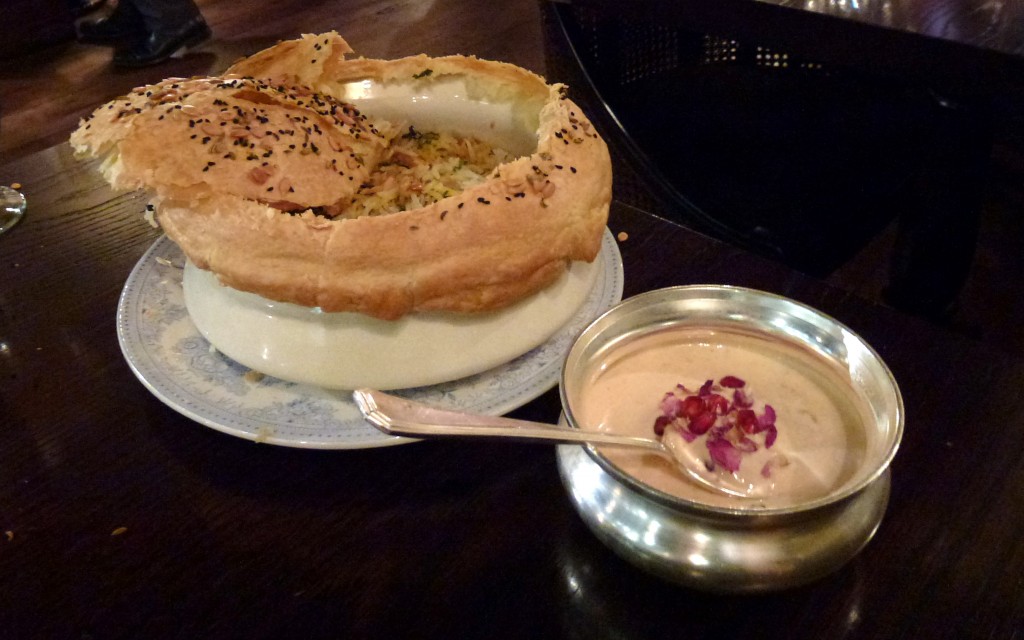 Desserts are a bit blah in comparison to mains, featuring kheer (rice pudding) and falooda (milky noodles). Although the rose falooda has an all-consuming fragrance, I am not a fan of vermicelli at the best of times, least of all in my pudding. A carrot halwa tart has more form and thus more of my appreciation. The wintery, hot, spiced carrot filling is held by a biscuit base, with almonds and pistachios to give bite. It would be improved by ditching the tasteless, warm-ish cream on top, for a dash of invigorating ice cream (more of the orange blossom, pretty please).
I've yet to come across a dish I didn't like, and I would be happy as Larry to have everything again. Service is attentive and feels comfortable, average price per person is £75.
Tube: Green Park