Steak on Regent Street
7/10
A bloody cut of meat is perhaps one of the few remaining animal tendencies we indulge in. As insistent as a birthright, the acquisition of said flesh may sometimes seem like the greatest need to fulfil. Cue Hawksmoor: three of its four restaurants focus solely on producing steak, whilst the fourth, Hawksmoor Air Street, shares the menu with creatures of the sea – well worth a visit if reviews are to be believed.
The interior of Hawksmoor Air Street is a beautiful thing indeed, from the black marble elliptical staircase, through to the grand art deco chandeliers and leather upholstery in the verdant colour of money. The first floor dining area is a long, lateral slice of architecture, which follows the curvature of Regents Street. A space as elongated as this could feel desolate, but it is cleverly broken up into more manageable chunks.
The bustle of the street below is shared in the buzzing atmosphere of the restaurant, and so onto food. Tender scallops are roasted in port and garlic, arriving searing hot in shells, radiating an all-consuming aroma of herbs and sizzling butter. Slivers of smoked salmon slip down easily with a dollop of chive threaded cream, but offer nothing especially noteworthy – to be expected, when you order something that dull (it wasn't me).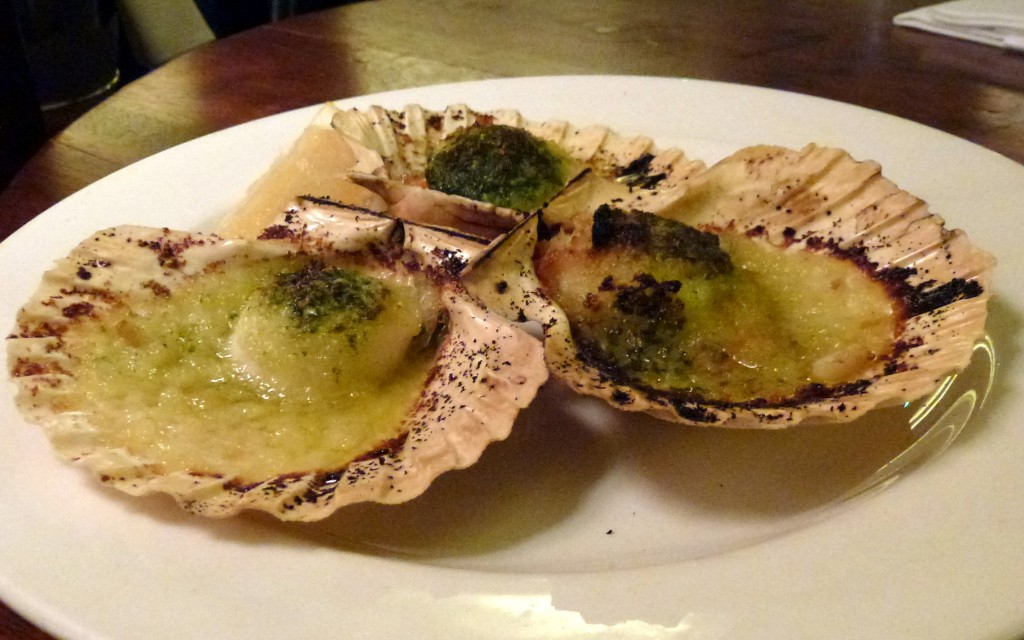 Mains branch further into the fruits of the sea with the 'Hawksmoor cut' of turbot – a generously proportioned strip of fish taken from the cross section of what is clearly a behemoth of the ocean. Presented on the bone, it takes some doing to ensure you don't get needles in every mouthful. The effort is worth every bite, which is as clean and fresh as the room is long.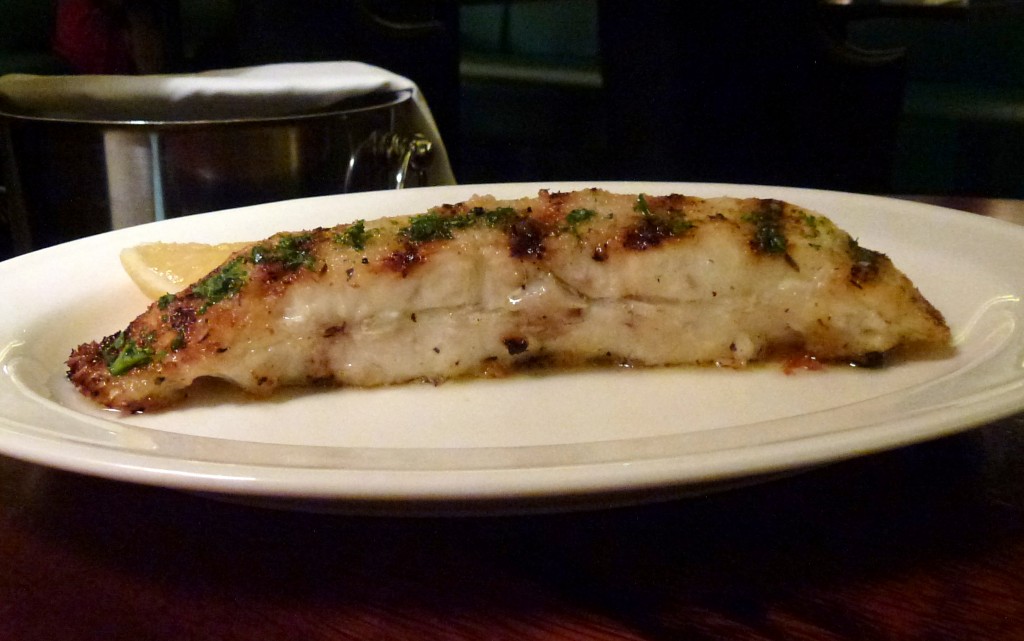 Taking a foray back to what Hawksmoor does best – the 300g fillet is a slab of deep burgundy satisfaction, ordered and presented medium-rare with a lovely smoky char on the outside. An important point to note is that the uncut steak does not leak juice onto the plate, even in its tender-pink condition, which is a clear sign of proper resting. Sides of bone marrow, roasted field mushrooms and bone marrow gravy suitably compliment the meat.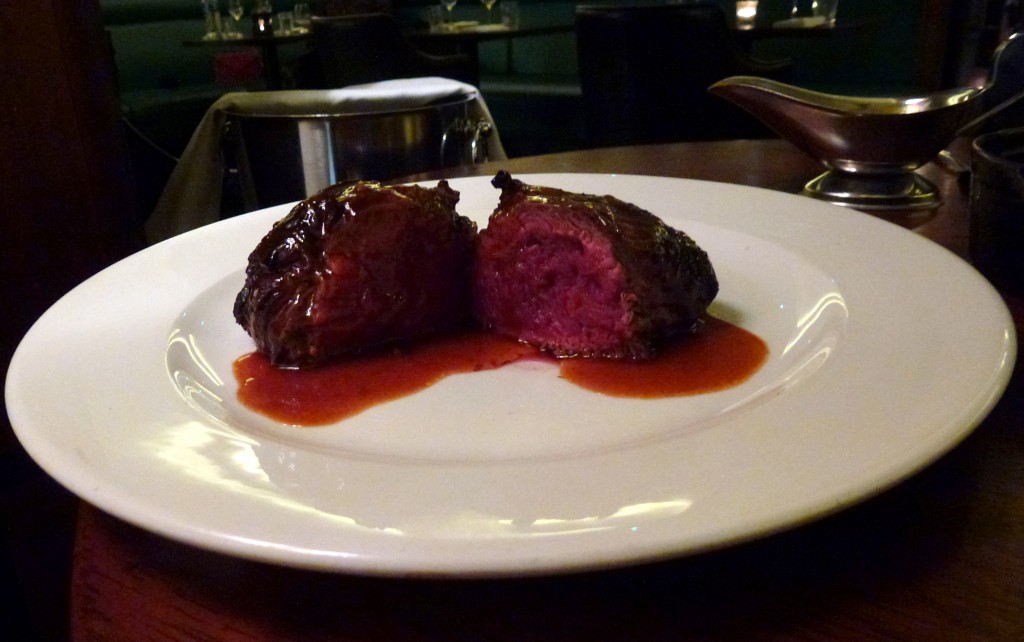 A steak is not hard to cook; given a piece of meat and a good griddle pan, there is not very much that the average Joe (or Georgette) could do wrong. This being the case, the backbone of Hawksmoors success is in its sourcing – longhorn cattle from the moorlands of North Yorkshire, a place that only a bovine could call heaven. Whereas the majority of beef in Britain is not aged at all, or (sin of sins) wet aged in a vacuum pack for the sordid purpose of profit, Hawksmoor ensure that their beef is aged 55 days. This imparts intense depth of flavour to the cuts – the cost of which is reflected in the wallet busting prices.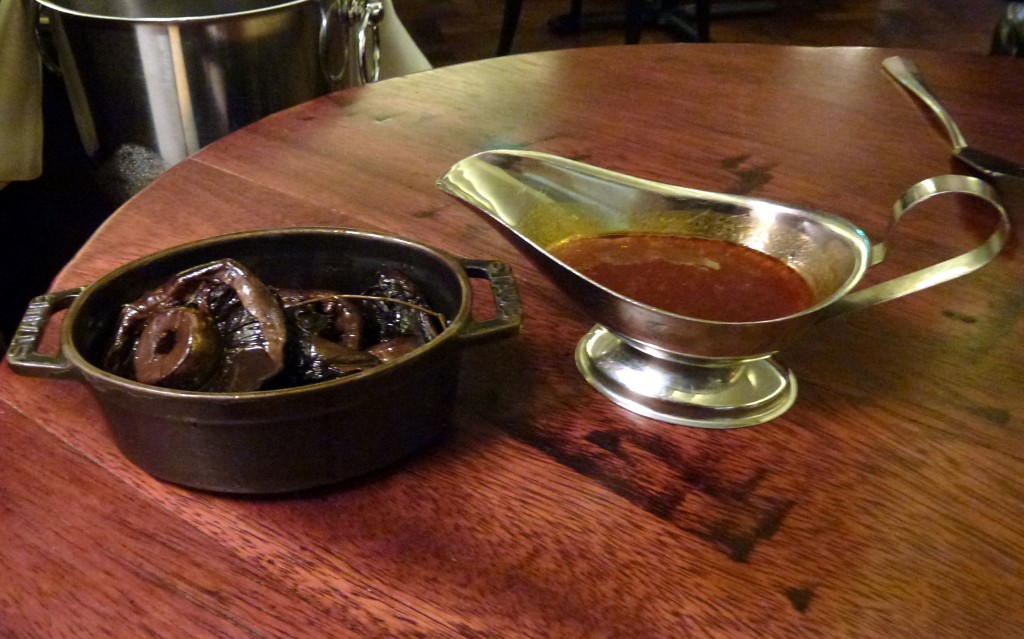 At this point, belts have been unbuckled, buttons undone, and there may even be some sly movement of zippers – but the show must continue onto the puds. And puds they are – there is little more comforting than palate-coating mouthfuls of warm sticky toffee pudding. Saturated in unctuous syrup with a cleansing vanilla ice cream, this is definitely one of lifes simple pleasures. The chocolate and salted caramel cup is comparatively tedious in nature, and nowhere near stimulating enough to finish. Accompanying popcorn ice cream would be indistinguishable if it weren't for the popcorn garnish on top.
All in all, I like it!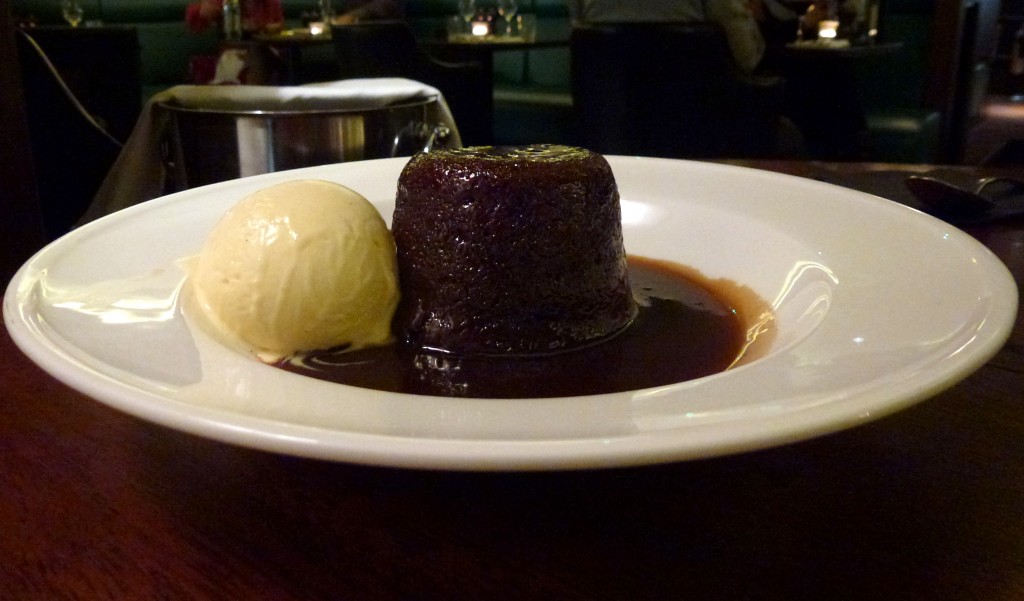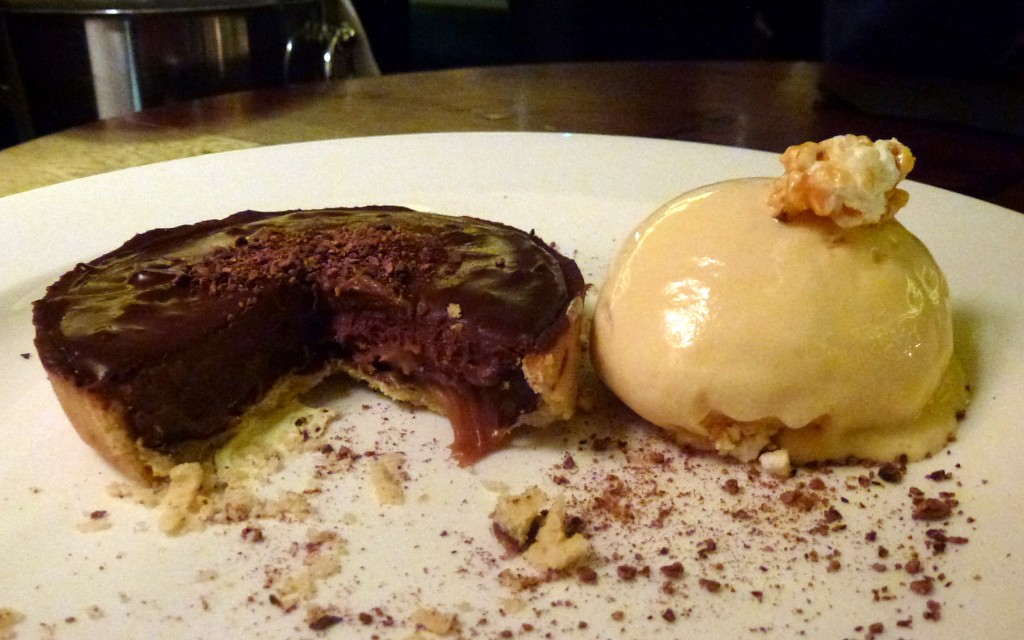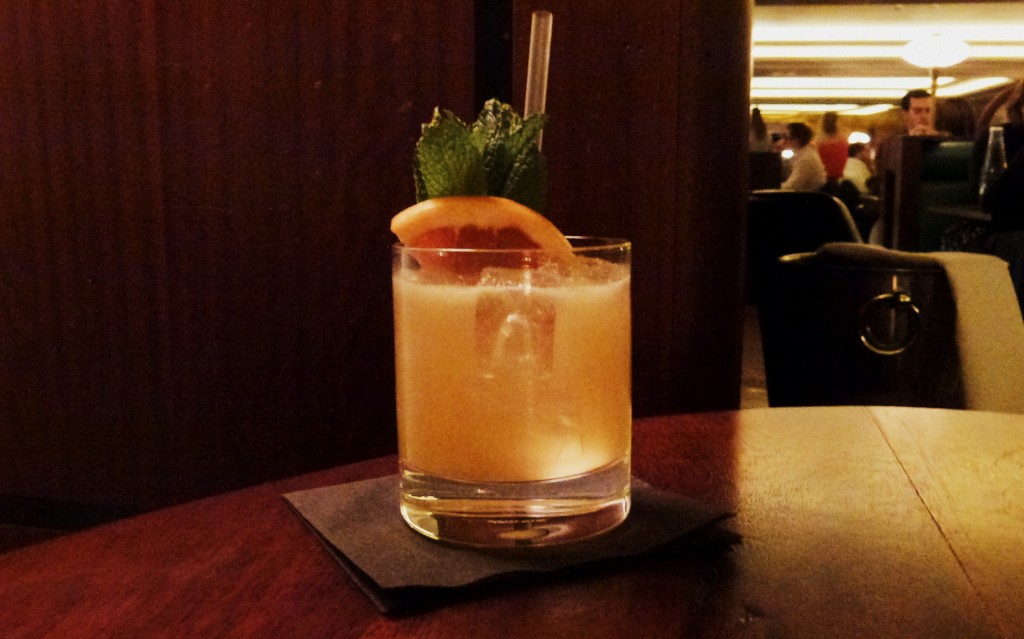 Tube: Piccadilly Circus