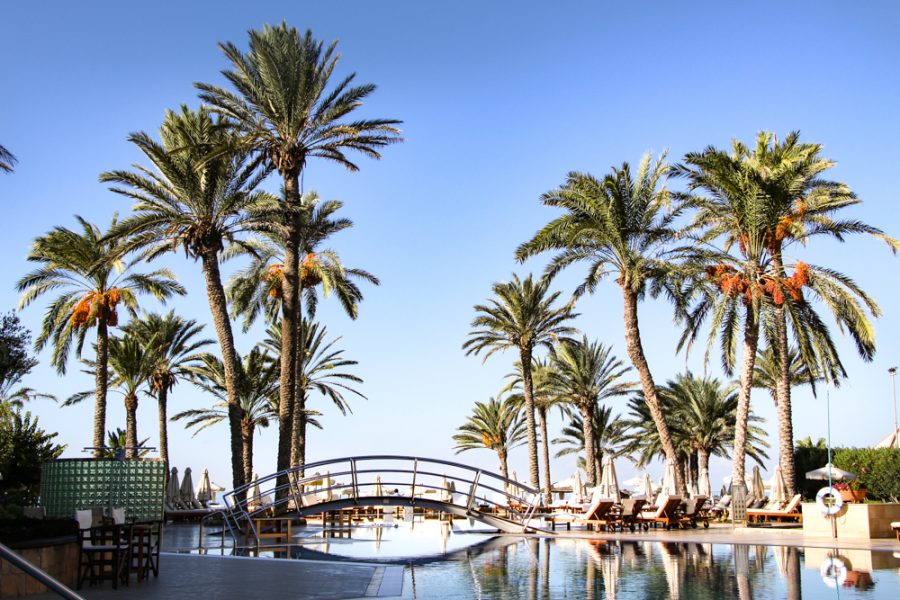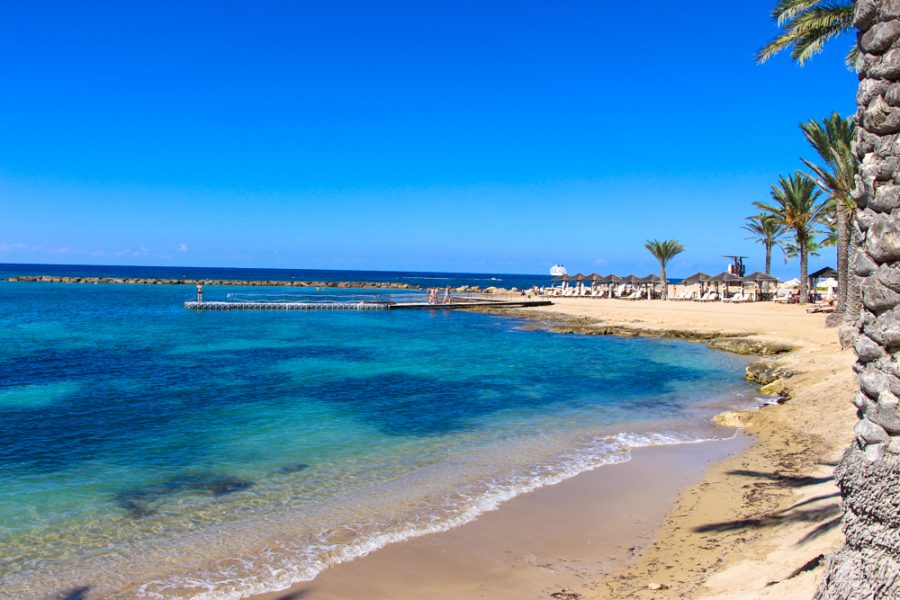 The Hotel
With an enviable location on the Paphos sea front, the 5* Asimina Suites is one of four luxury hotels that form the Constantinou Bros Collection along with the hotels Athena, Athena Royale and Pioneer Beach Hotel.
Asimina is an adult-only, all-suites hotel suited to couples looking for a beach getaway that still retains all the trappings of luxury.
Stepping inside we find a lobby whose character is predominately business-chic. Marble floors lead to an atrium flooded in light, and seating is neatly used to add symmetry and softness.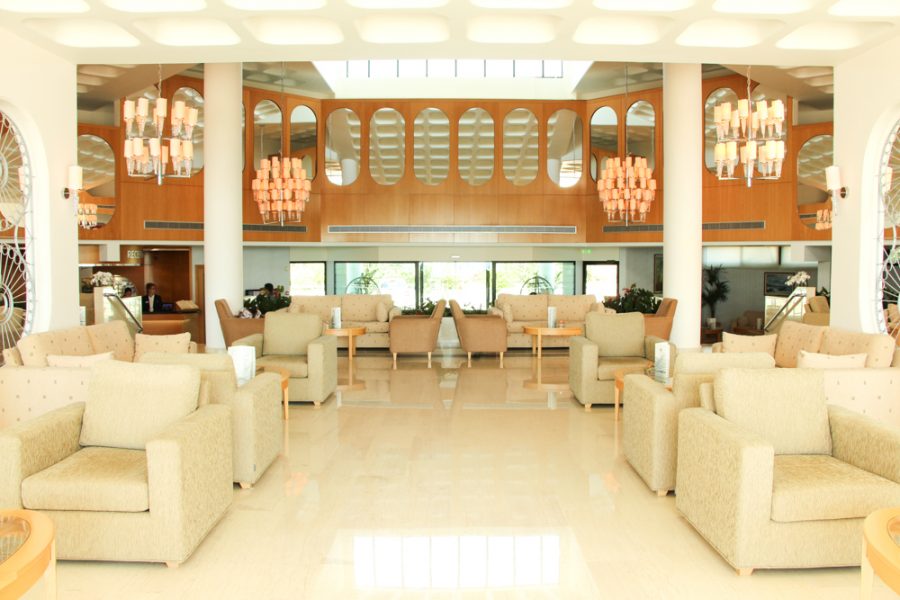 I love the geometric, art-deco styling of some of the features which add a little touch of Gatsby-esque glamour.
During the day the immaculate grounds come alive with the buzz of conversation whilst at night the pools flood with flight and the waves lap at the shore.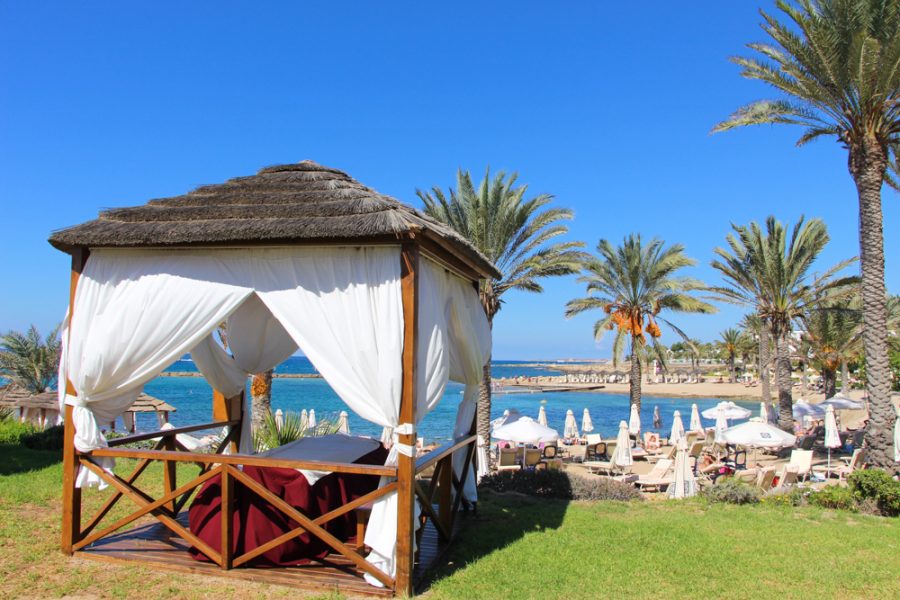 Couple regularly get married on the grounds, and who can blame them with a church as beautiful as the Saint Nicholas…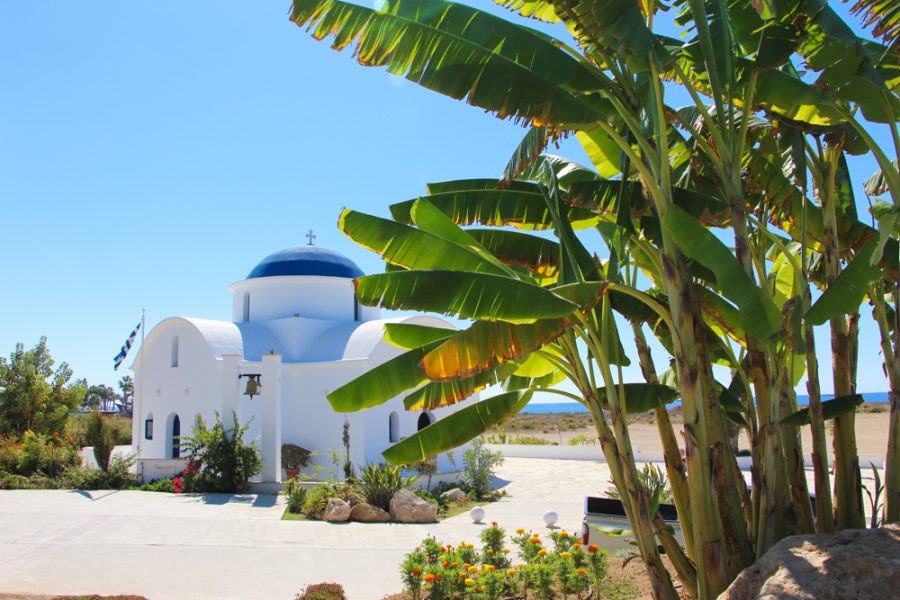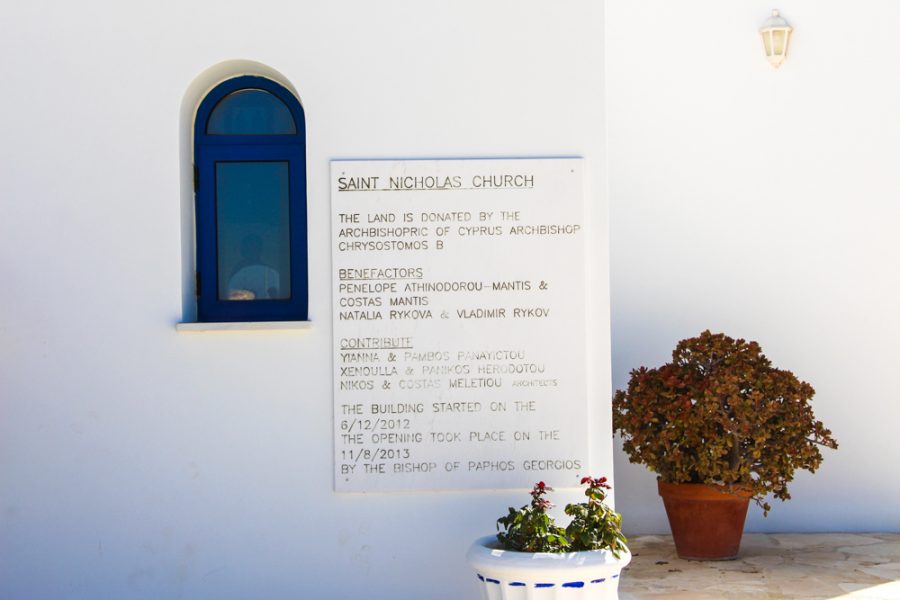 The atmosphere is unapologetically grown up, and there is a stillness and peace that is wonderful to be surrounded by.
Location
Set on a sandy cove of the Paphos coast, it takes just 30 minutes to walk from Asimina Suites to town. The picturesque path winds along the coast, picking up guests from other hotels along the way, and ends at the bustling Paphos Harbour. There is also a fairly regular bus service that runs every 15 minutes or so, and the bus stop is a 3 minute walk from the hotel.
The main bus station in town is located on the harbour, and from there you can catch a number of  buses to explore the wider Paphos area, as well as other historical sites like Tomb of The Kings.
When in town there is a lot to explore, from the legendary historical mosaics to the hidden restaurants. As a tip I would suggest giving the tourist-heavy waterfront restaurants a wide berth and heading instead to Hondros, a secret little spot just beyond the bus station that only the locals seem to know about. Their moussaka is heaven sent.
The Room – A Generous One Bedroom Suite
There are a total of 110 suites available, starting from one bedroom suites with land views through to sea-facing suites with private infinity pools.
Our stay puts us in the sea-facing Superior One Bedroom Suite, which benefits from views across the grounds and through to the Mediterranean in the distance.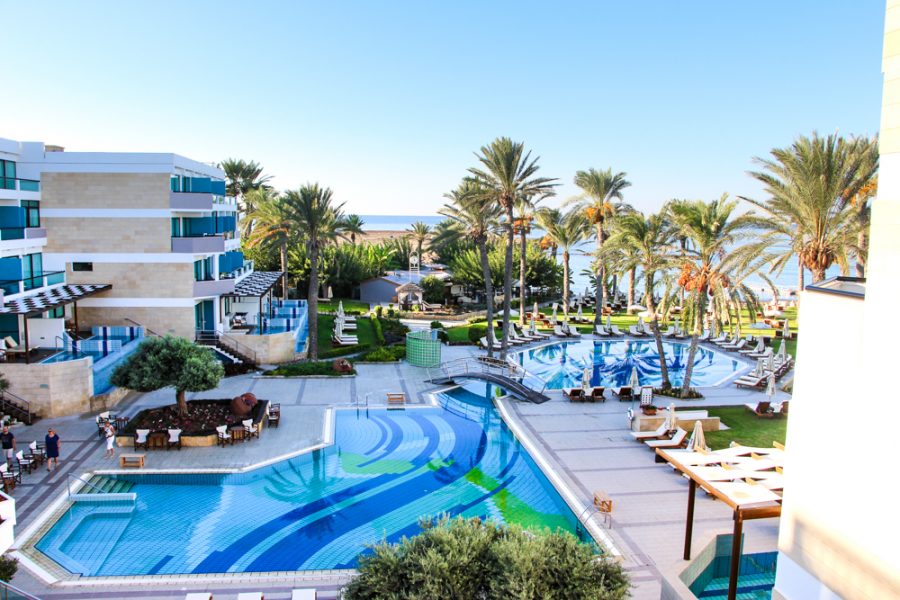 The Superior One Bedroom Suites offer a spacious two room layout at approximately 44m2. There is a sitting room in one room and a bedroom in the other, decorated in discrete beige and biscuit blonde tones.
Both areas have their own articulated flat screen TV with HDMI port and, connecting our cable from the TV to laptop, we flip to Netflix and giggle over old episodes of Sex and The City whilst unpacking and feeling right at home. Luxury is in the small things :)
The spacious bathroom is lined in waffle-brown marble and includes a bath and separate rain shower. The hotel also offers a nightly turndown service where the bedside complimentary water bottles are replenished and the area generally freshened up.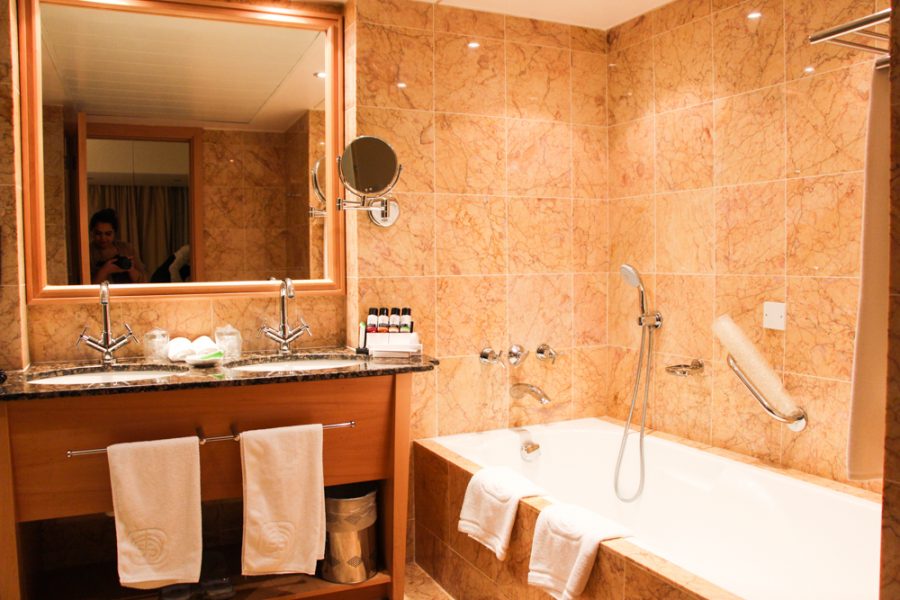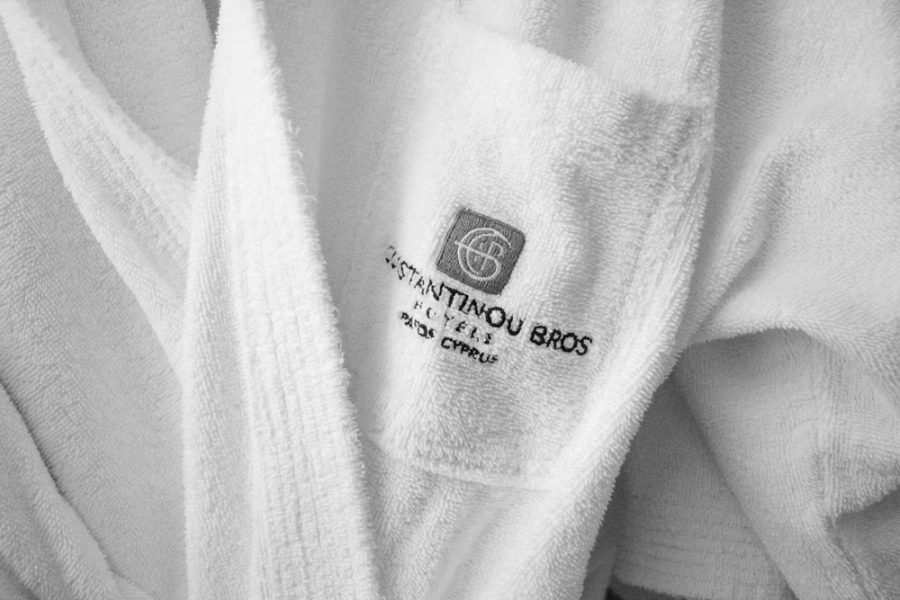 Floor to ceiling patio doors open up to a generous balcony, and beyond is a view over the grounds and the sea in the distance. After a long first day on the beach my favourite thing to do fast becomes taking myself out to the balcony, freshly showered and swaddled in a thick cotton robe, and switch between people-watching and reading.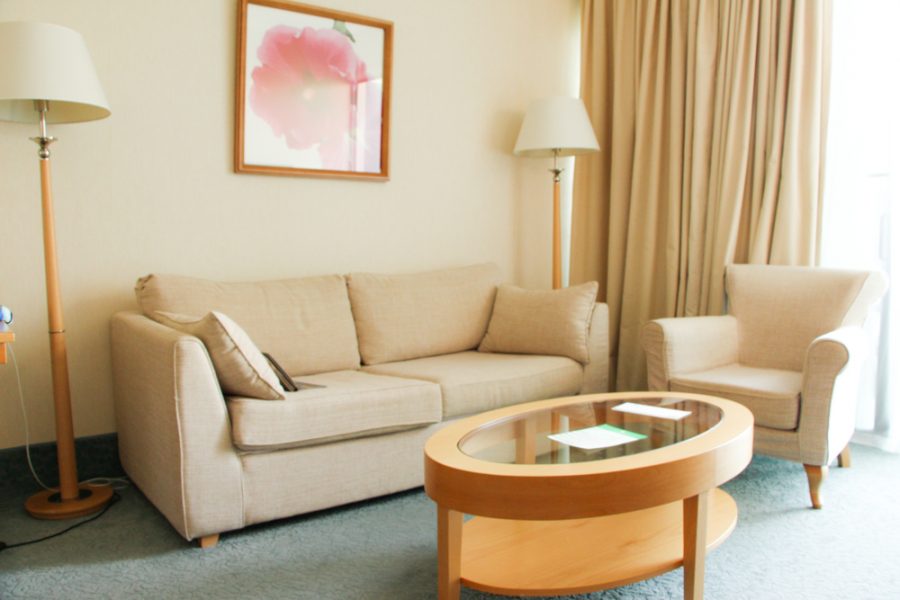 If you're looking for a real treat I would suggest opting for the Executive One Bedroom Suites which have their own private infinity pool and beautiful wooden decks #swoon.
In-room facilities also include a radio, DVD player, safety deposit box, bathrobes and slippers, a mini bar, espresso machine, tea and coffee making facilities and hairdryer.
Pool/ Beach Facilities
Asimina Suites is located on a relatively sandy section of the coastline. Rough waves mean that parts of the Paphos coast are rugged and stoney, but the curved bay around Asimina beach goes a long way to soften the waves and protect the shore.
We take a special pleasure in plunging our feet into the pillowy, golden sand and looking out over the seemingly endless water.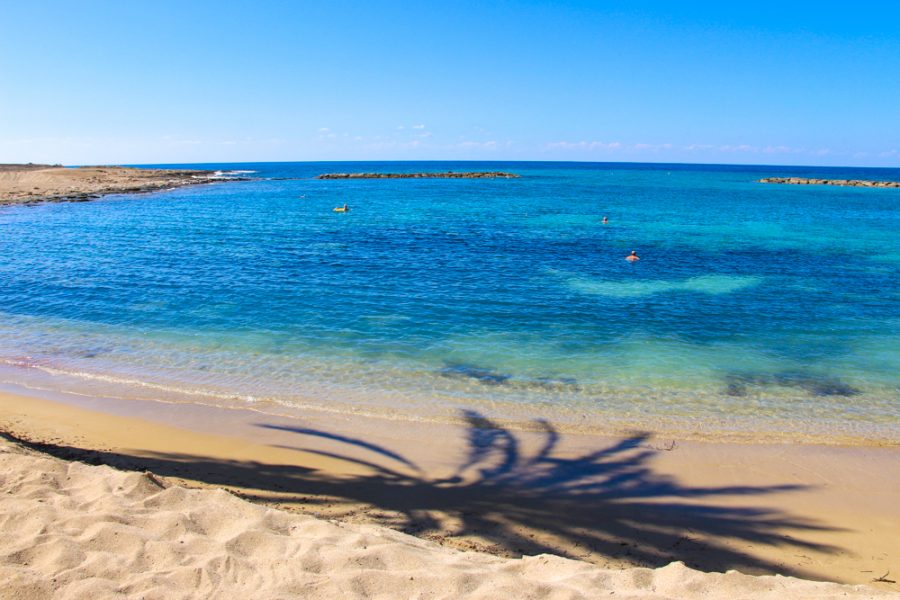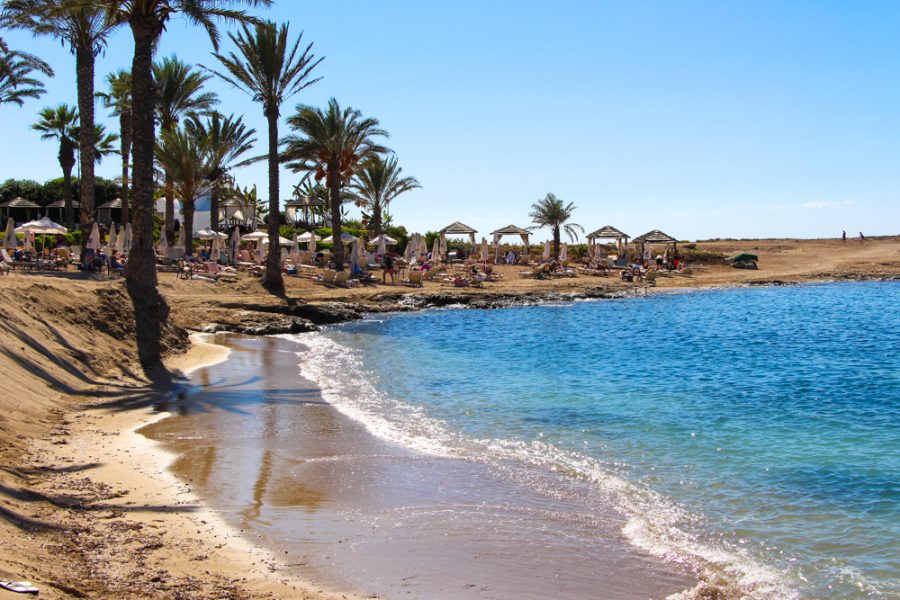 The beachy shallows have become a mature ecosystem for wild, ribbon-like seaweed, but further out the sea is clear easy to swim in. It is a pleasure to jump off of the sea path and into the sun-warmed Med.
As well as the beach, Asimina has two interconnected swimming pools with jacuzzi jets, around which are manicured lawns and melee of sun loungers.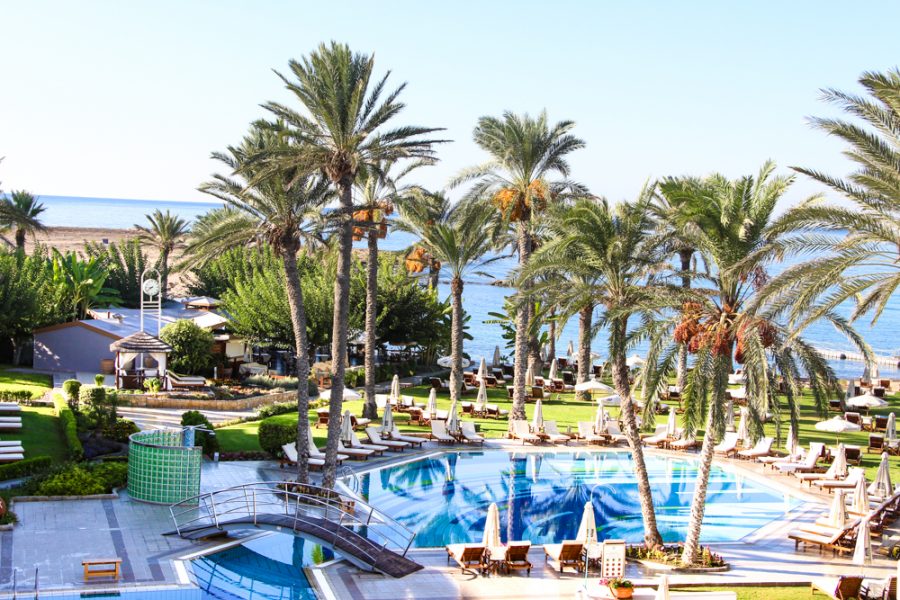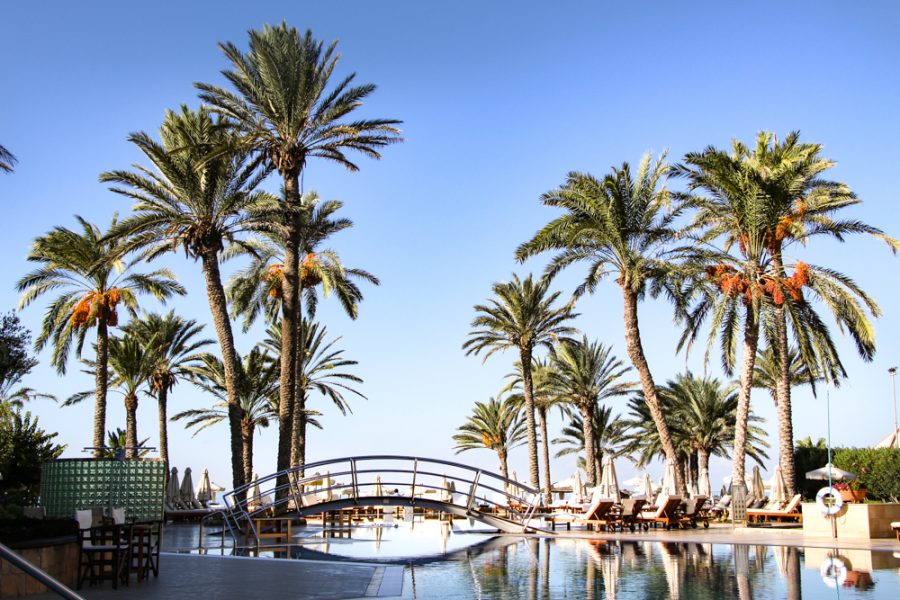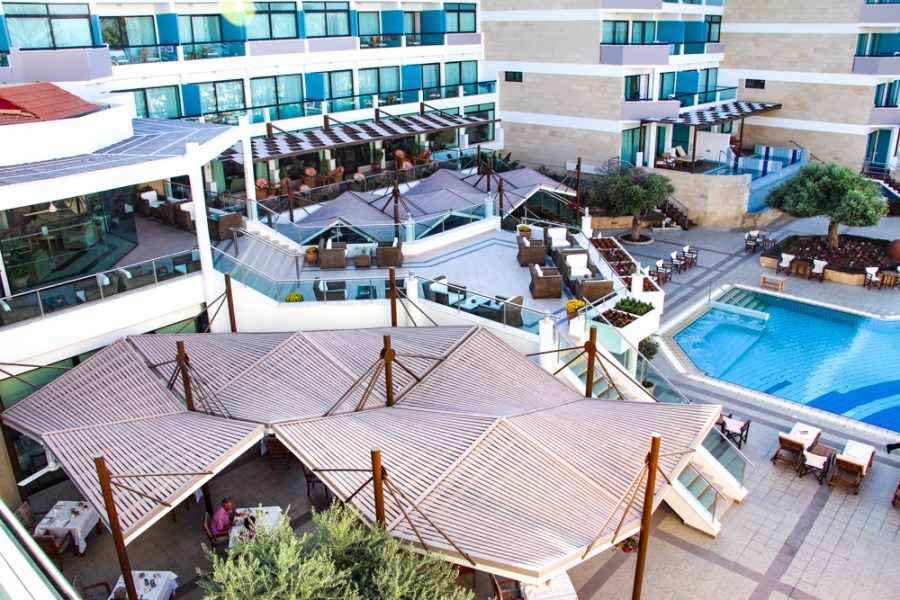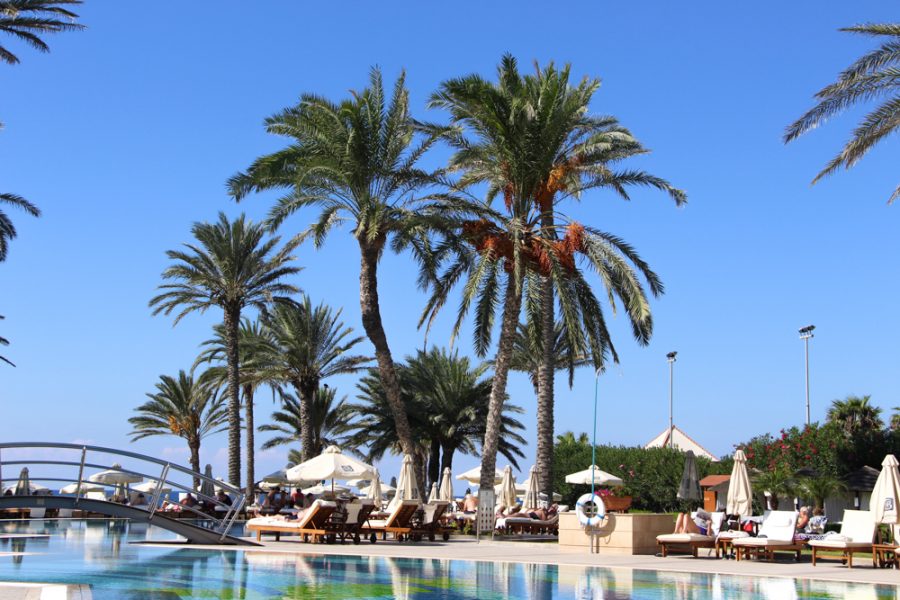 What I love most are the amazingly photogenic beach cabanas that are available to reserve. They each have a telephone to the bar, which we make ample use of…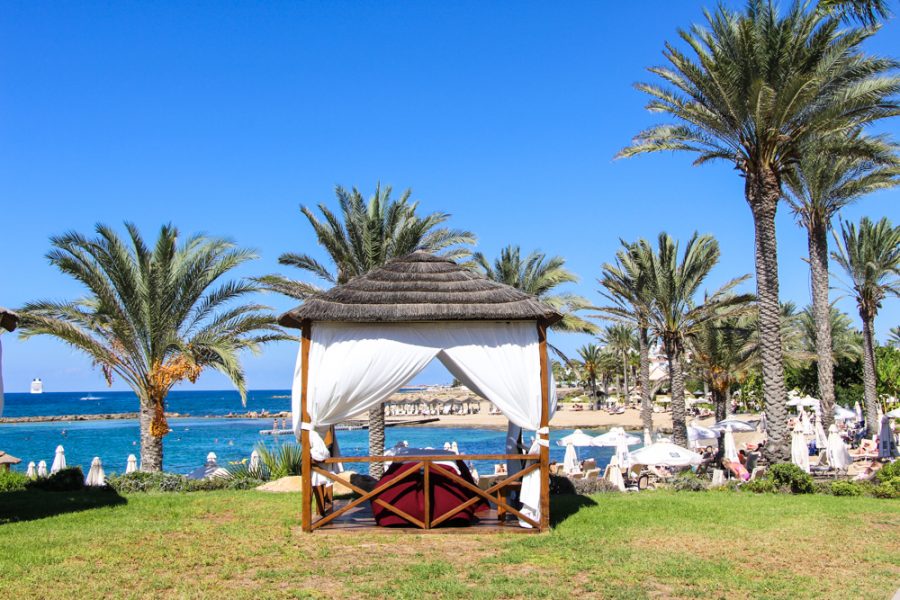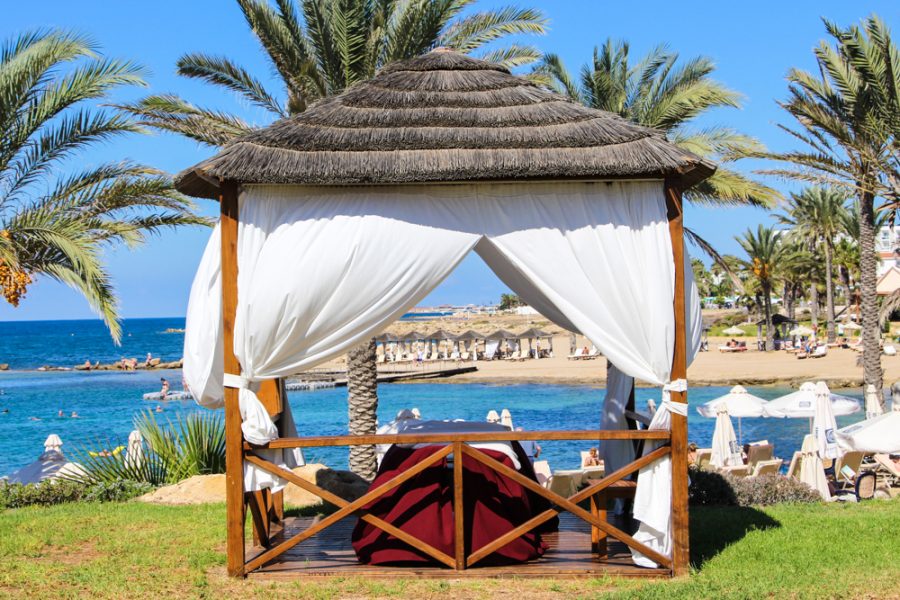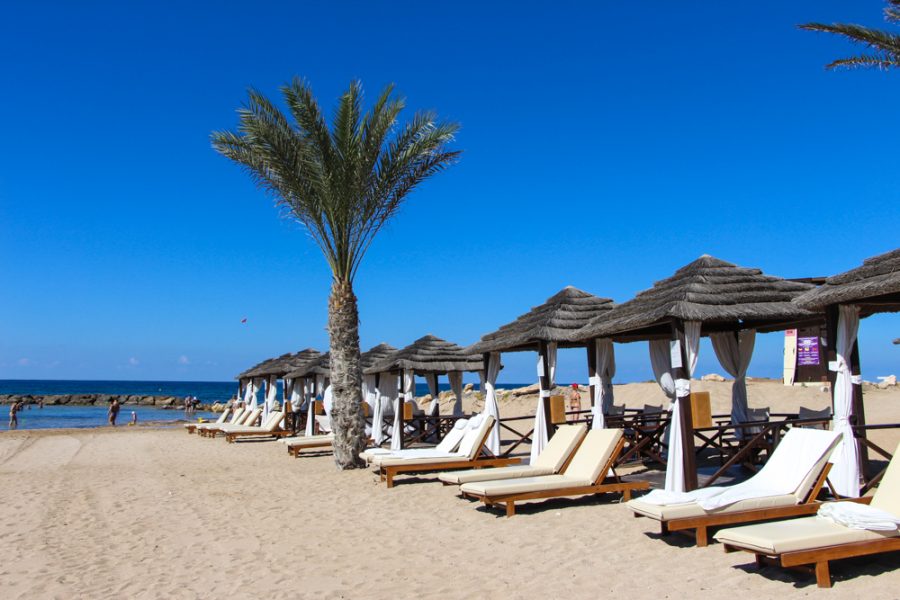 Spa Facilities 
The Elixir Spa facilites at Asimina Suites are outstanding and include a solarium and sauna as well as Turkish steam bath to leave you feeling relaxed and rejuvenated.
Treatment rooms are available to indulge in a deep tissue massage in the open-air private massage area with sea views. 
Choose to indulge in a range of oriental treatments, aromatherapy, Thalasso therapies and a hydrotherapy room.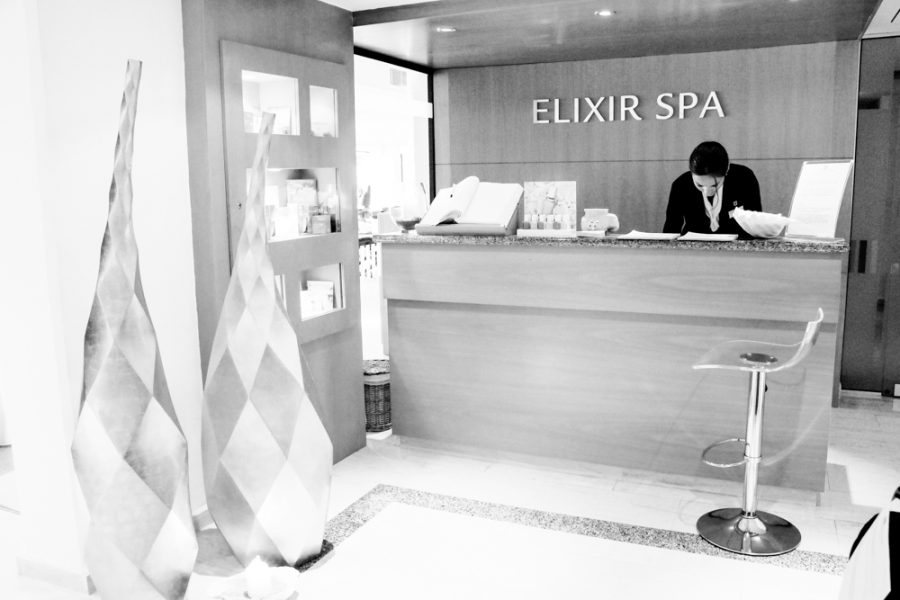 Eating & Drinking
Taken at the foot of the grounds with Aegean views, a leisurely breakfast is served at Estia until 11am every morning. Service is exceptionally polished and as soon as you arrive the staff whisk you to your white table-clothed table bringing you juices, teas and coffees to order.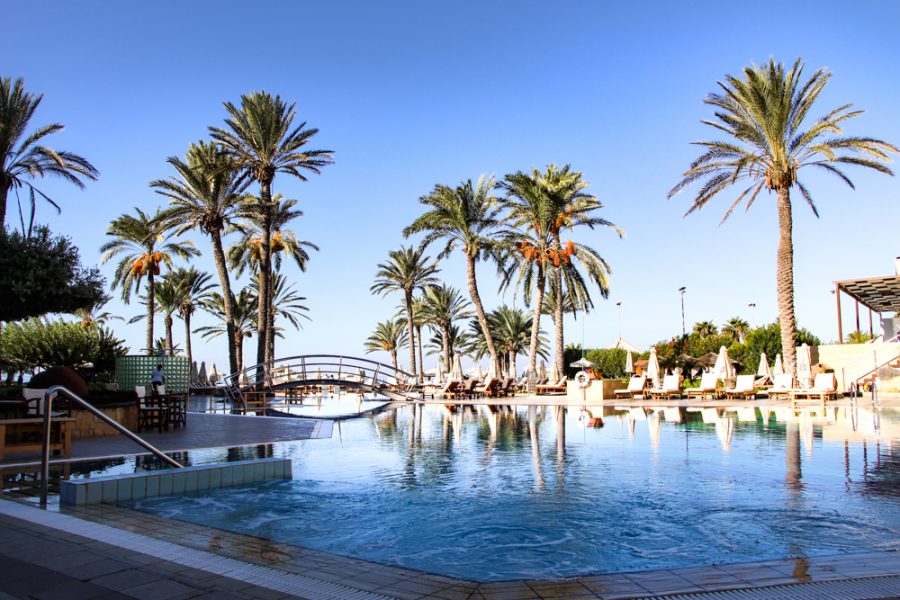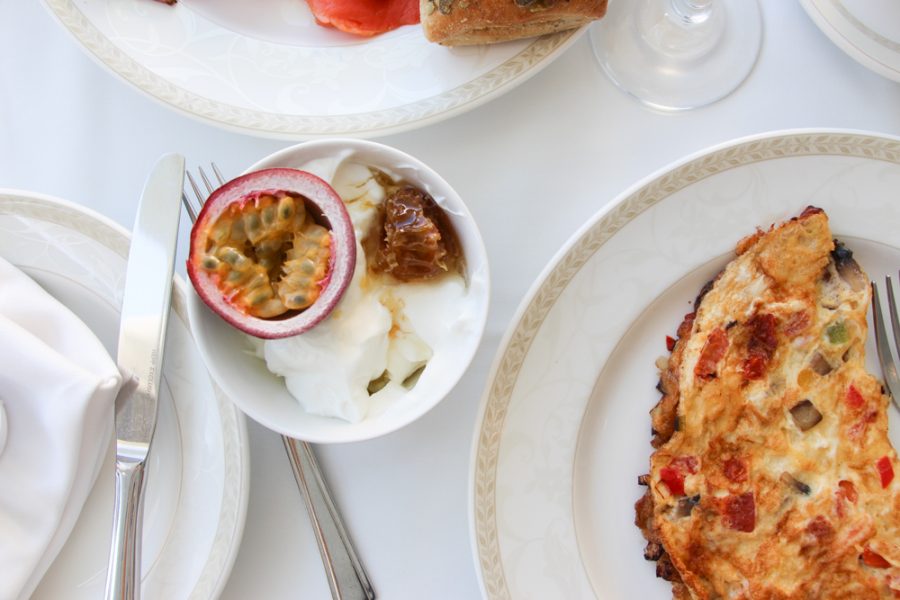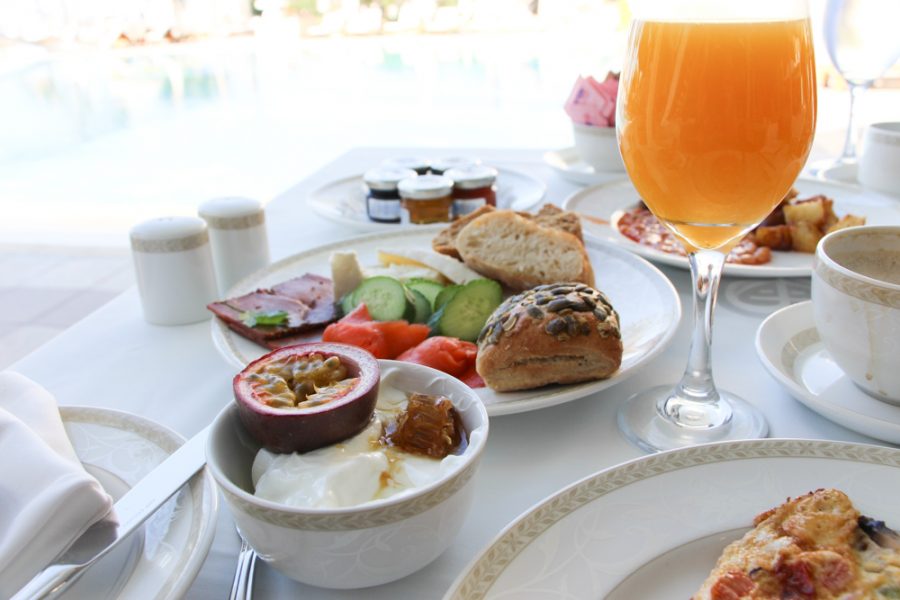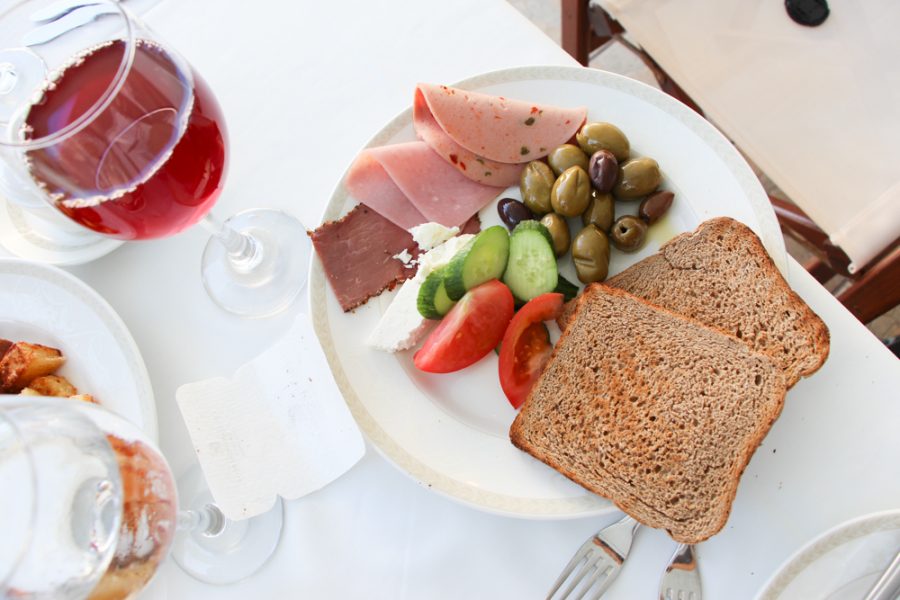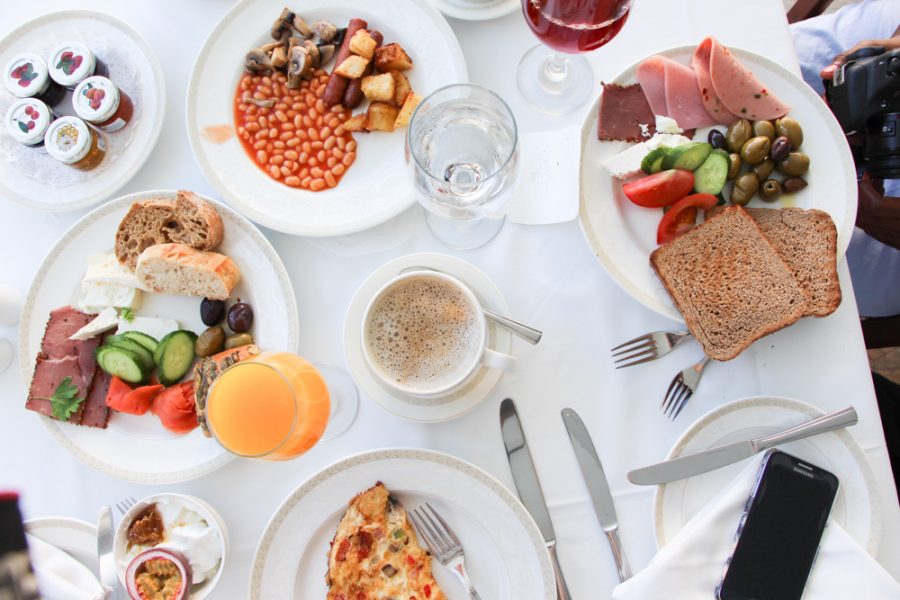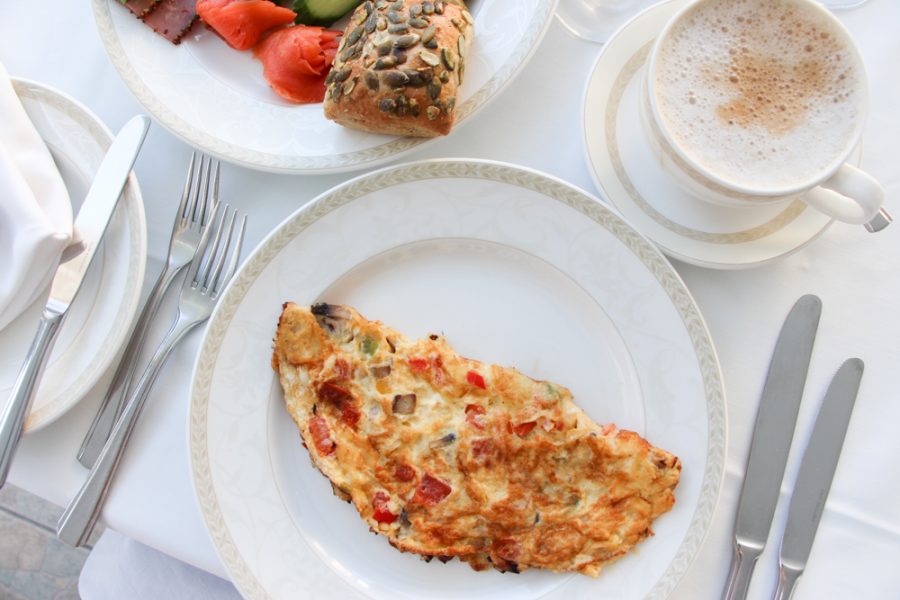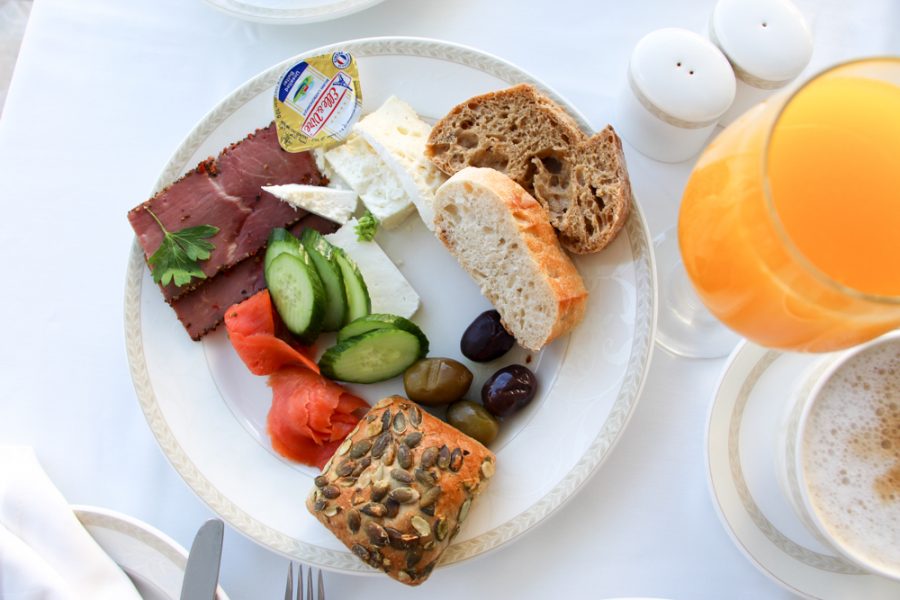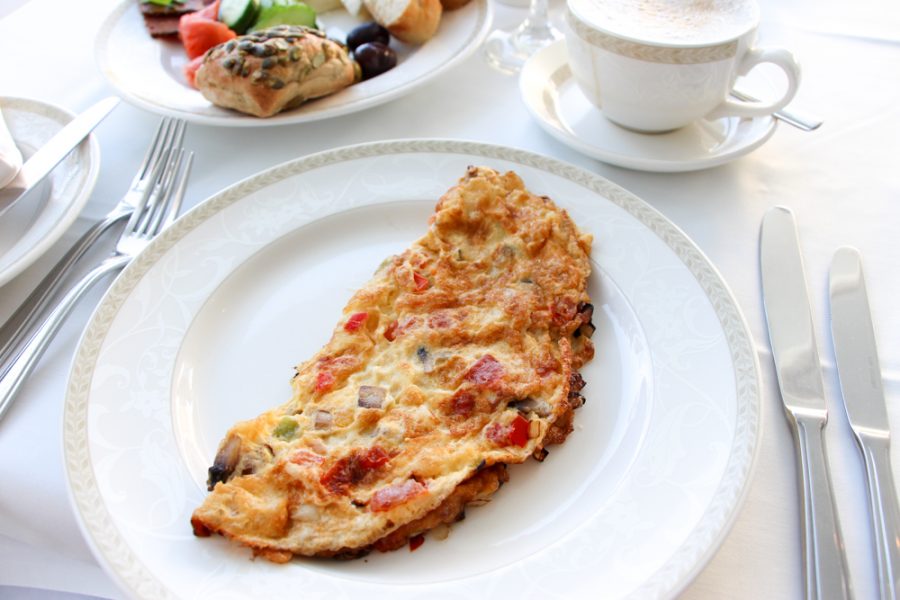 The variety of food on offer is outstanding; my favourite has to be the cook station where you can order eggs any way, fresh waffles and crepes.
There are traditional Cypriot sweets and pies, alongside all the trimmings to make up a full English breakfast. There are a variety of cold cuts, cheeses, and a wondrous array of crusty breads. Another station holds a cacophony of fruit and yoghurt choices, local honey that drips off of honeycomb, nuts and seeds.
Estia also serves a Table D'Hote Menu for dinner as well as variously themed evening buffets.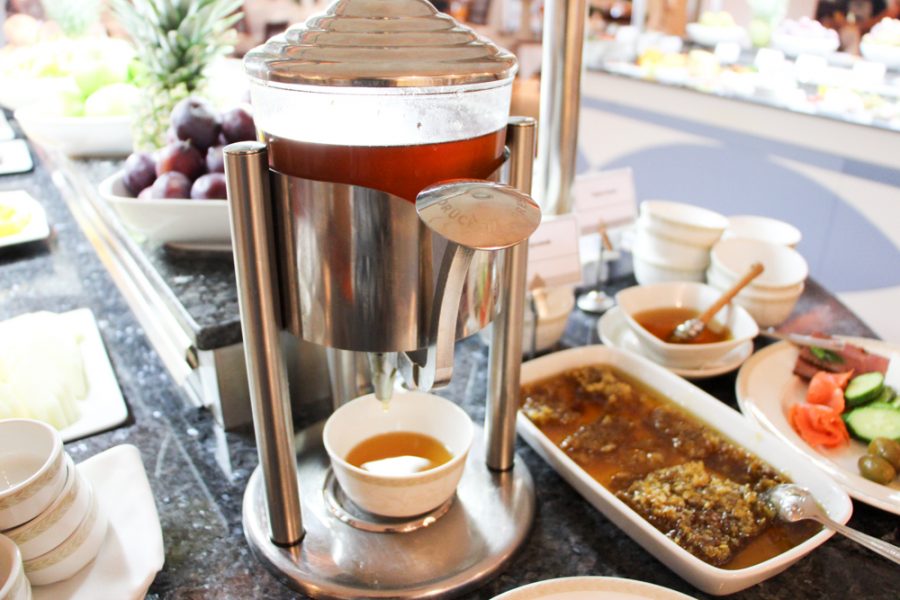 \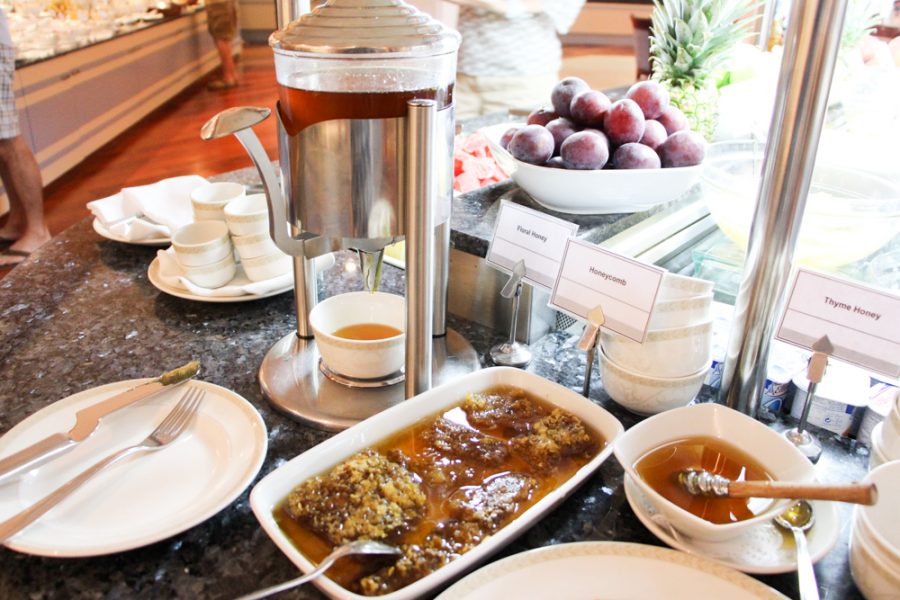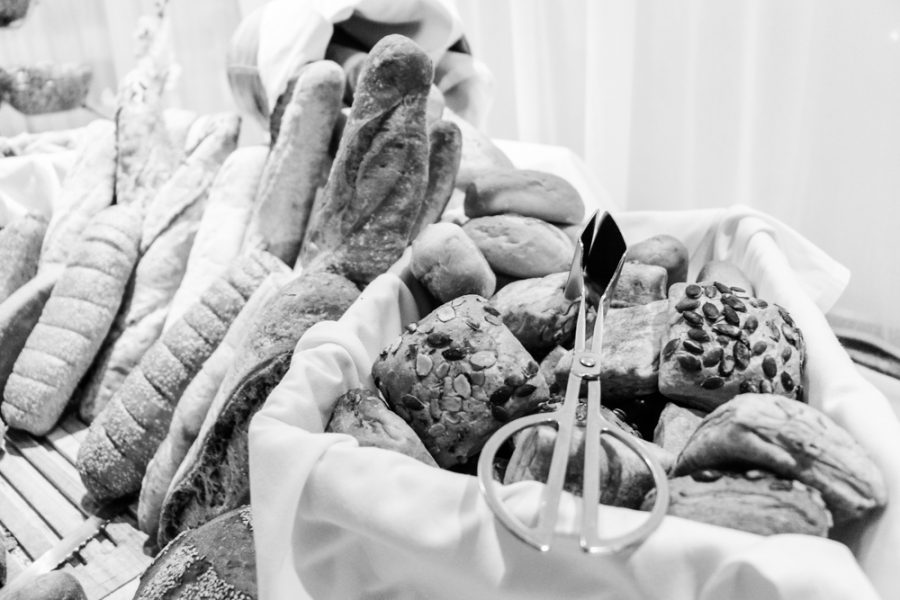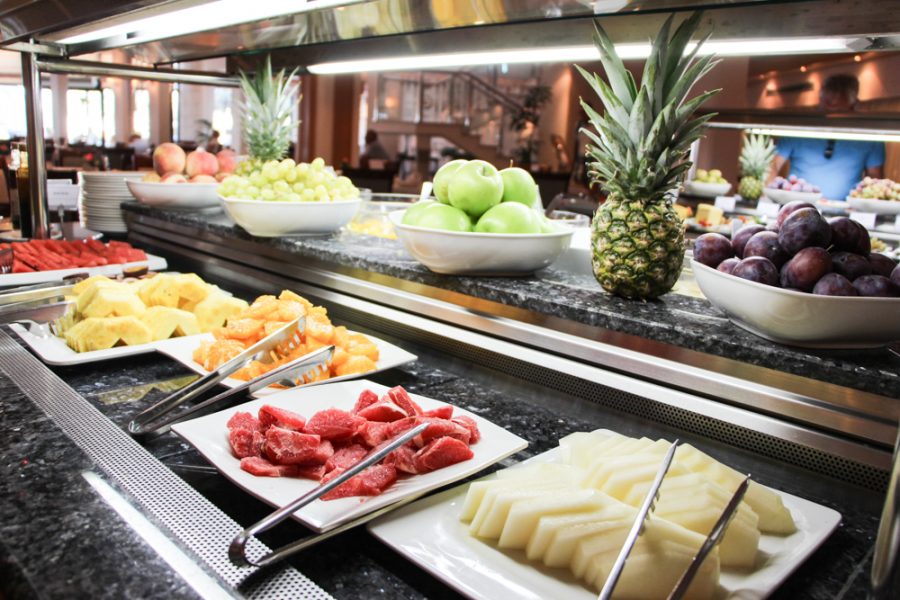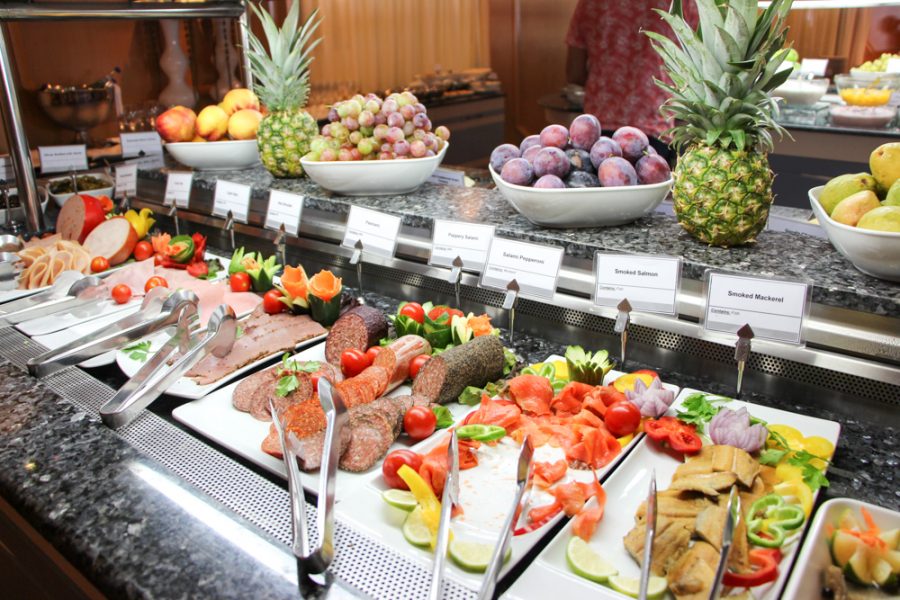 For lunch I'd recommend popping into the water-front Kymata Restaurant for some light Mediterranean cuisine. Theres nothing like fresh, grilled fish and summer vegetables when you're at the beach. Asimina's signature dish, the 'Village Salad', is definitely a winner with its wedges of feta and secret-recipe dressed veggies…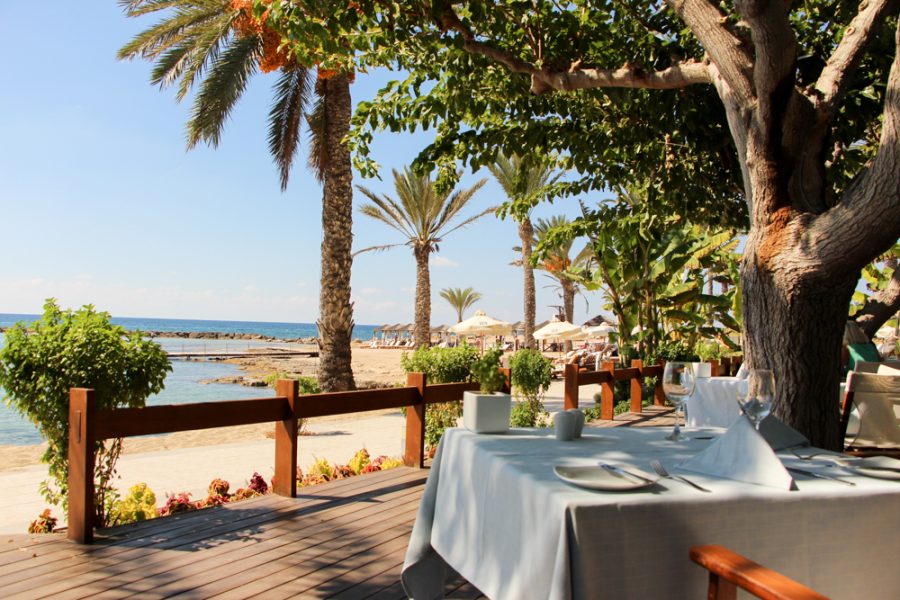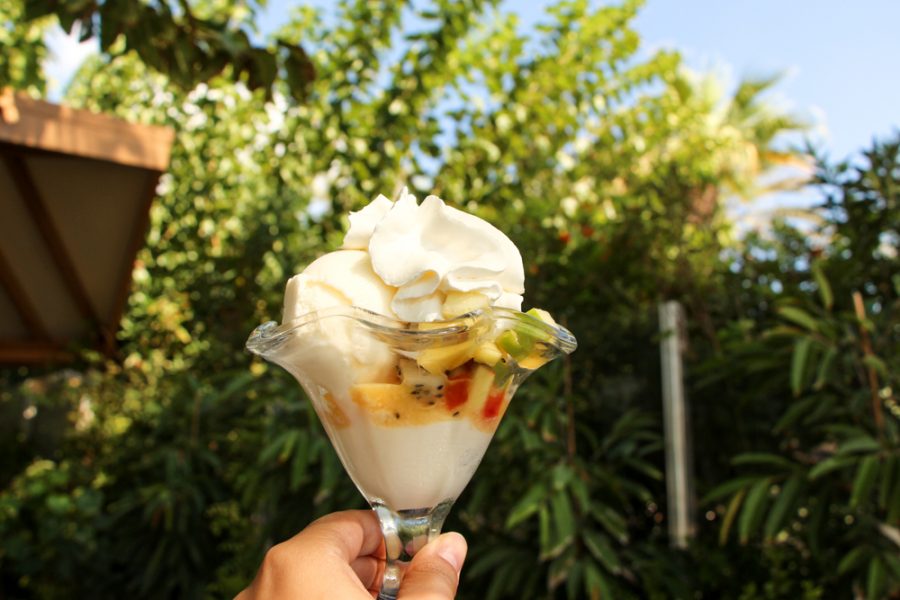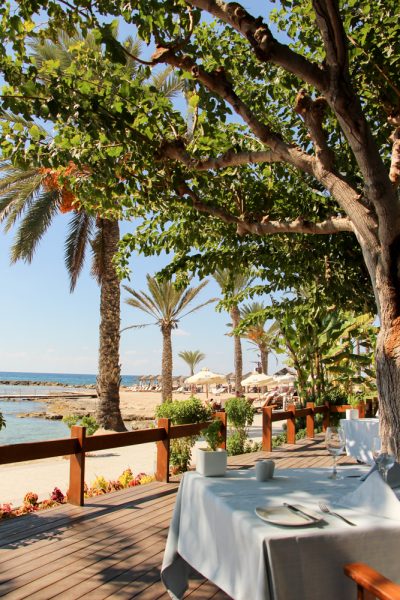 A little bit extra…
The steam bath and saunas (one nude and one partially clothed) at Elixir Spa are complimentary to use for all Asimina guests, and only require an hours notice to book.
How to get there
It takes roughly 4.5 hours to fly from London Gatwick to Paphos, and then a 15 minute taxi ride to Asimina Suites. Be careful to agree the cab fare beforehand as many taxis don't run on a meter. It is often best to arrange a hotel transfer.
Best time to visit
Paphos has the longest open season of all the Mediterranean islands, with the weather staying on point for much of the year. Summer can be very hot, with temperatures grazing 30C, and will be peak time for families travelling, whilst Spring and Autumn enjoy slightly cooler temperatures and a more adult tourist demographic, and December rarely dips below 20C.
Asimina Suites gets booked up fast and it's best to organise your stay in advance.
Please see the hotel website for available rooms and rates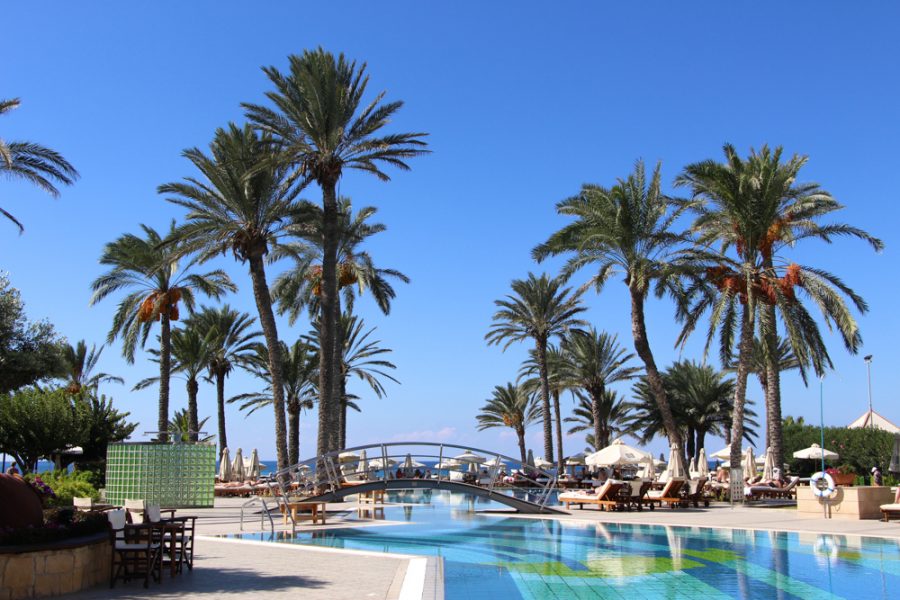 Address: Poseidonos Avenue, Paphos, Cyprus
Tel: +357 2696 4333
Email: fo@asimina-cbh.com
Website
We were guests of the hotel and the accommodation was complimentary. All views are my own and as ever I aim to provide useful and honest feedback.