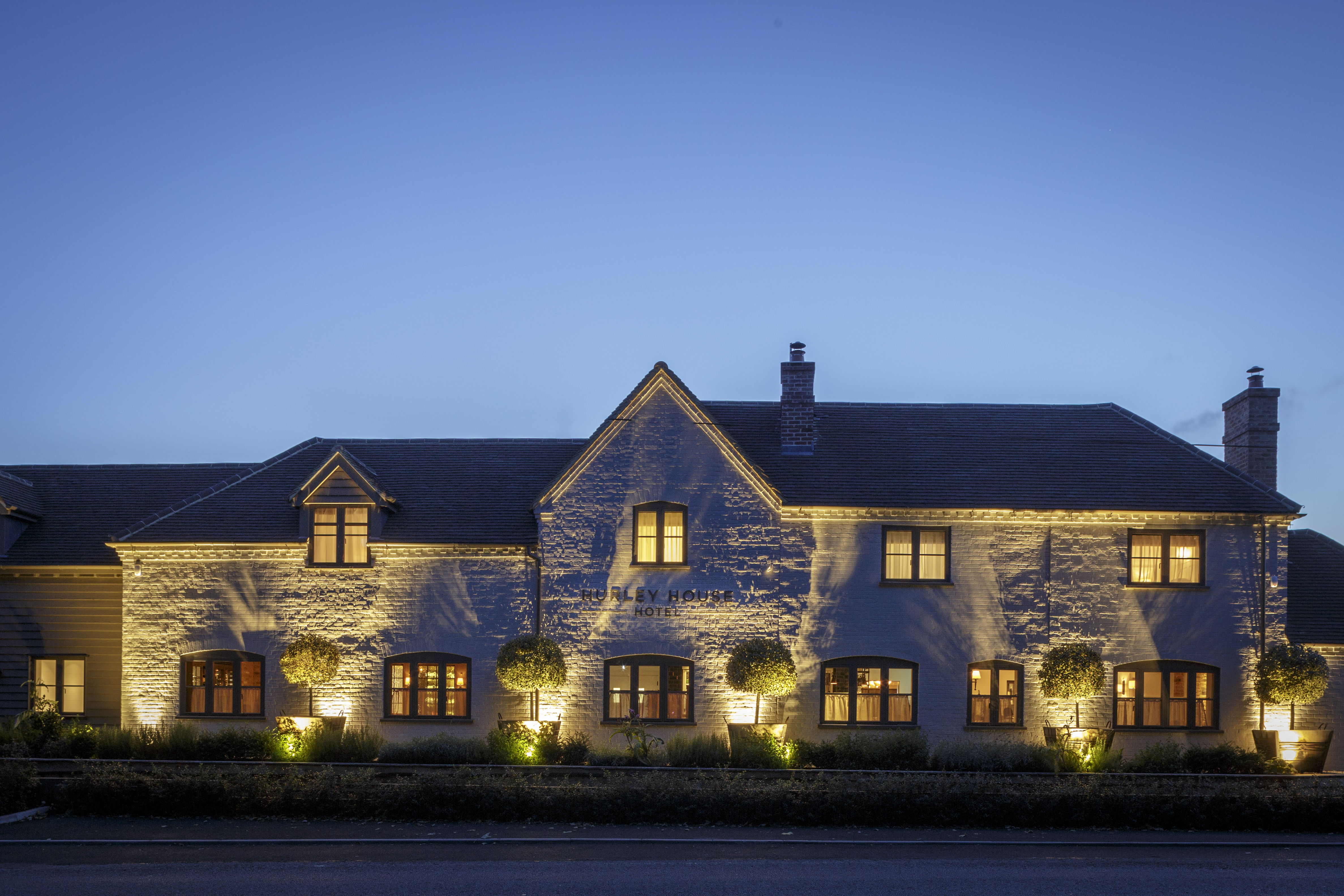 A review of Hurley House Hotel, Berkshire
Set in the beautiful village of Henley and framed by the Berkshire countryside, Hurley House Hotel offers rural luxury and fine-dining.
The best part is that the hotel is only a 30 minute train journey from Central London – and once you're here, you won't want to hurry back.
Having spent a gorgeous night in one of the ten boutique bedrooms at Hurley House Hotel, and having been incredibly well fed at the hotel restaurant, I can't wait to book my return visit.
READ MORE:
Castello del Nero hotel review | Tuscany, Italy
Hôtel Royal Savoy Review | Switzerland
So what is it that makes Hurley House Hotel so special?
In a word; the food.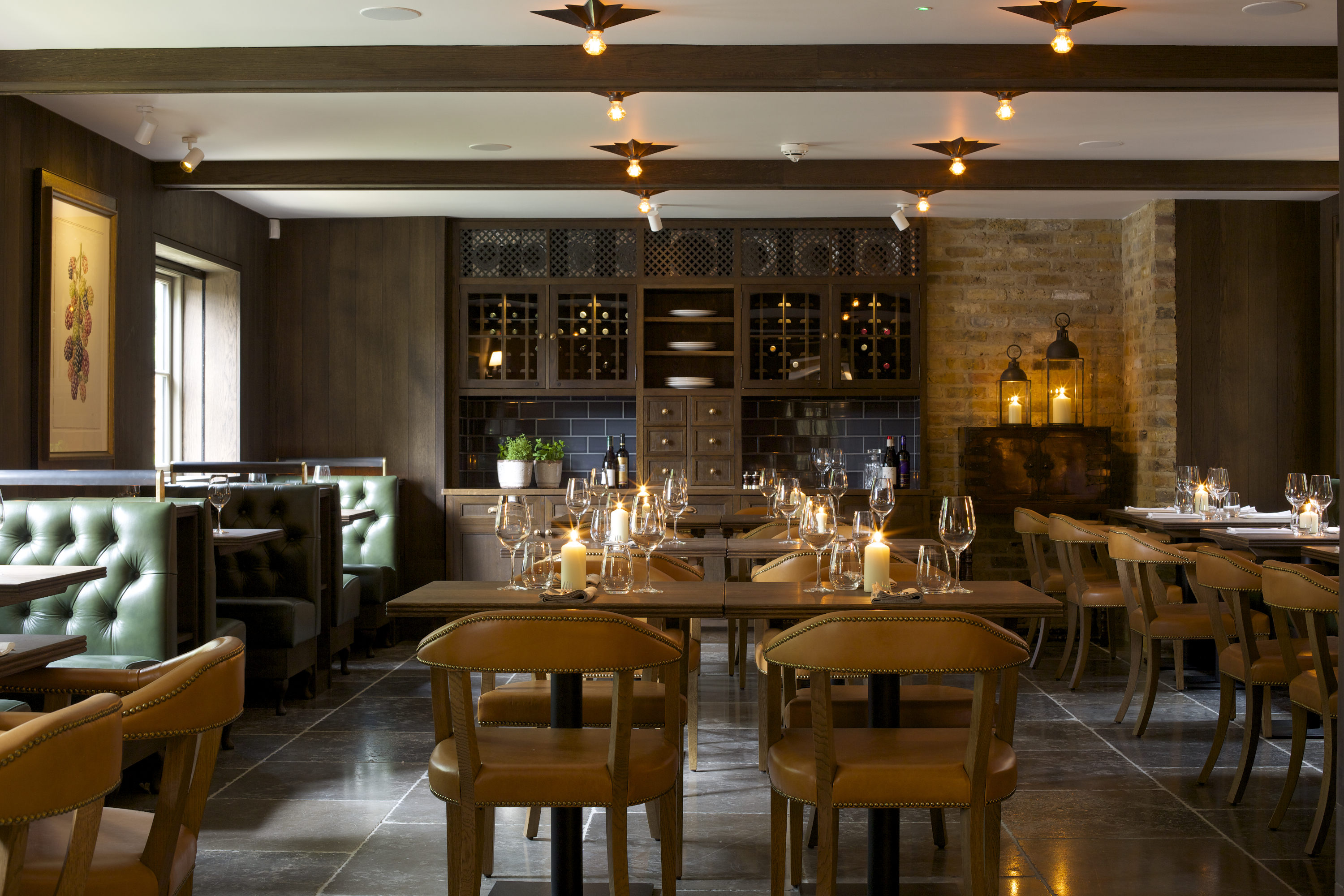 As beautiful as the accommodation is, the real draw of Hurley House Hotel lies in its kitchens, manned by the Michelin-starred Head Chef Michael Chapman.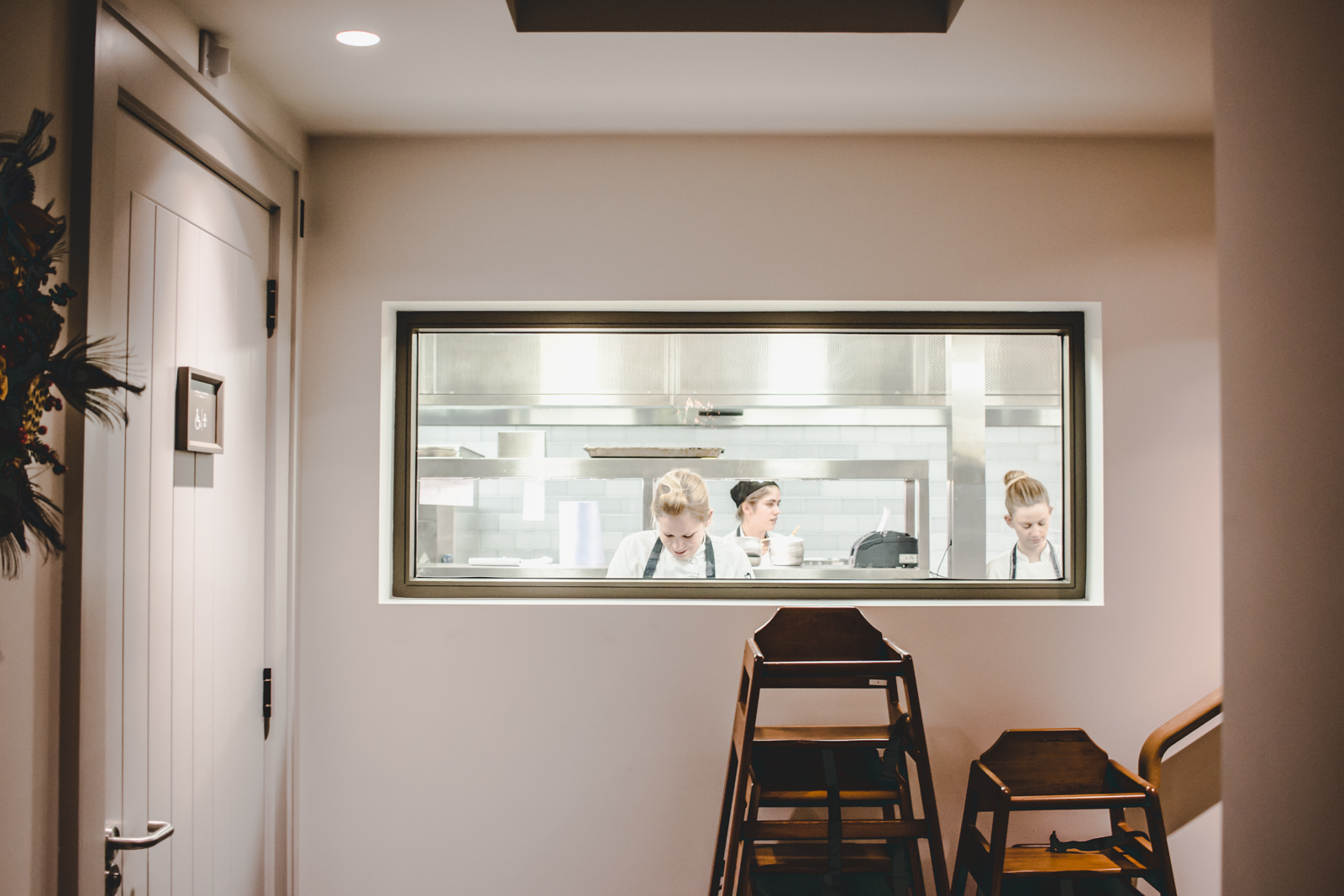 Chapman earned his stripes under the guidance of Marcus Wareing, and later oversaw The Royal Oak Maidenhead, a Michelin-starred gastropub in its own right. We could list more of his past accomplishments here, but the evidence of his experience is in the food.
After taking a quick tour of our hotel room (more on that later) we head back through to the restaurant to try out Chapman's food for ourselves.
The restaurant is a gorgeous space, and sets the scene beautifully for what follows. As we settle in to squishy leather seats, the colour of burnished butter, we take a peak at the menu…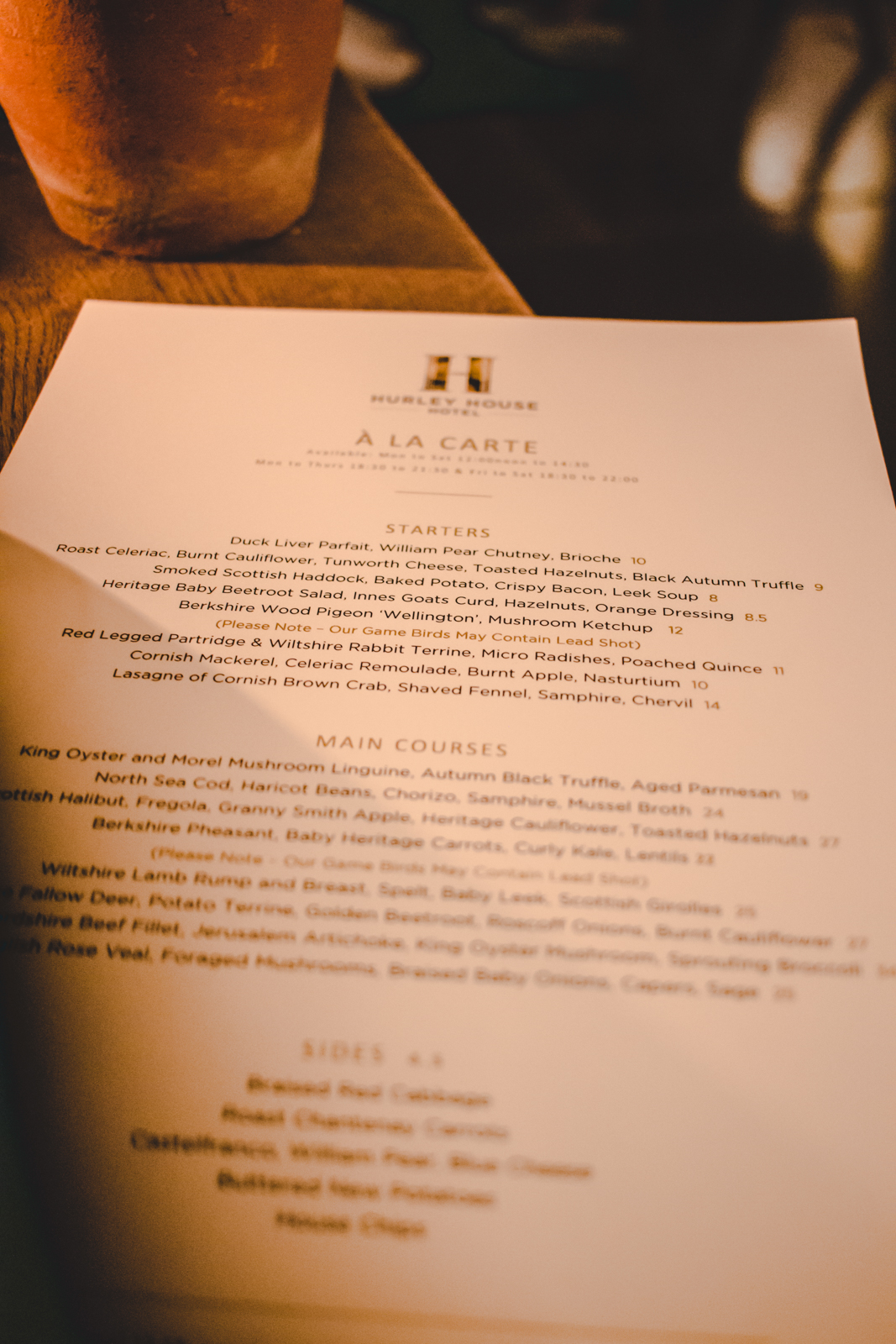 You know you're in for a good night when the menu is so good that you wish you could order everything from it. Finally, we choose the Berkshire Wood Pigeon 'Wellington'.
If I leave you with one bit of advice, its to get to Hurley House before they change the menu, so that you can try this beauty for yourself…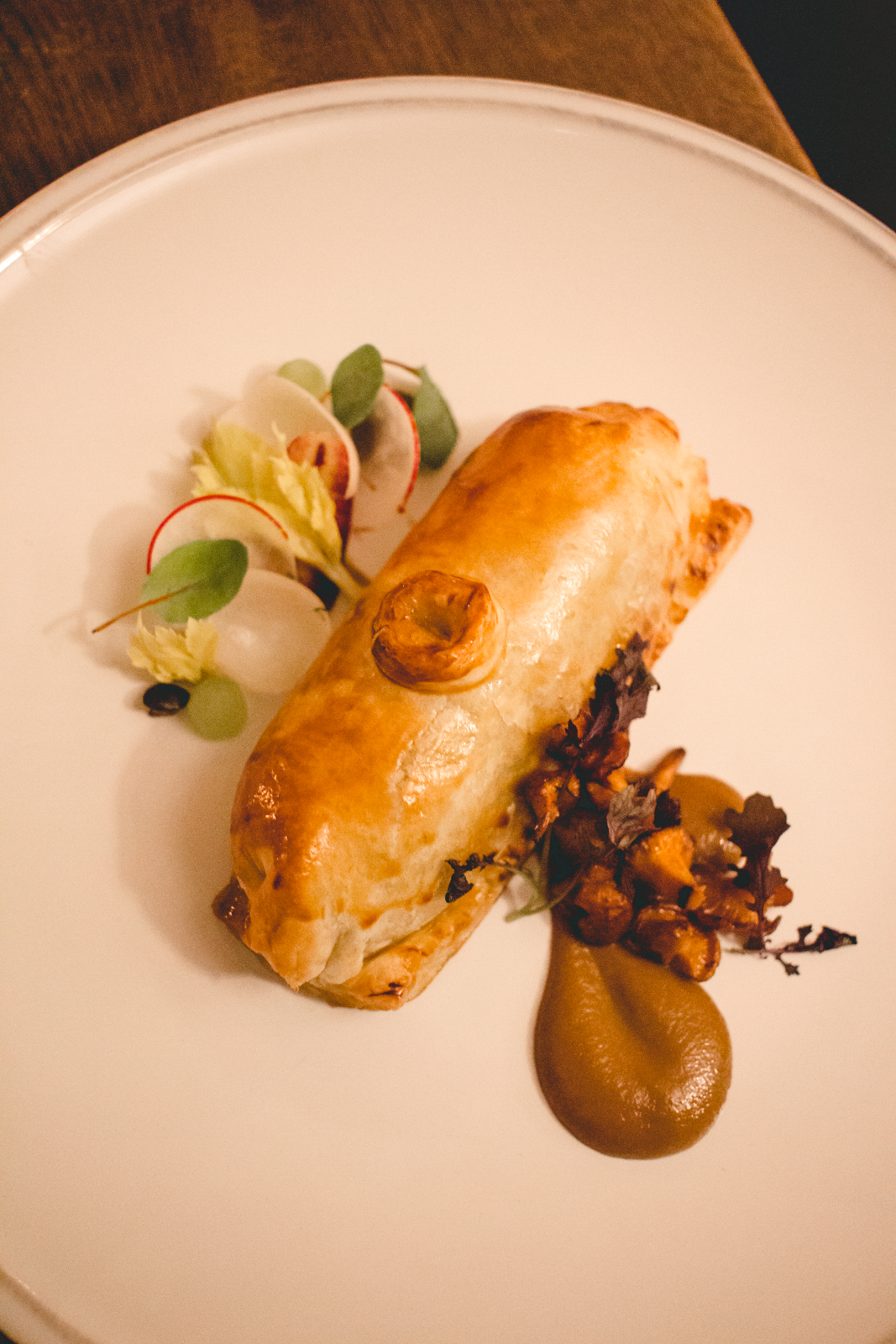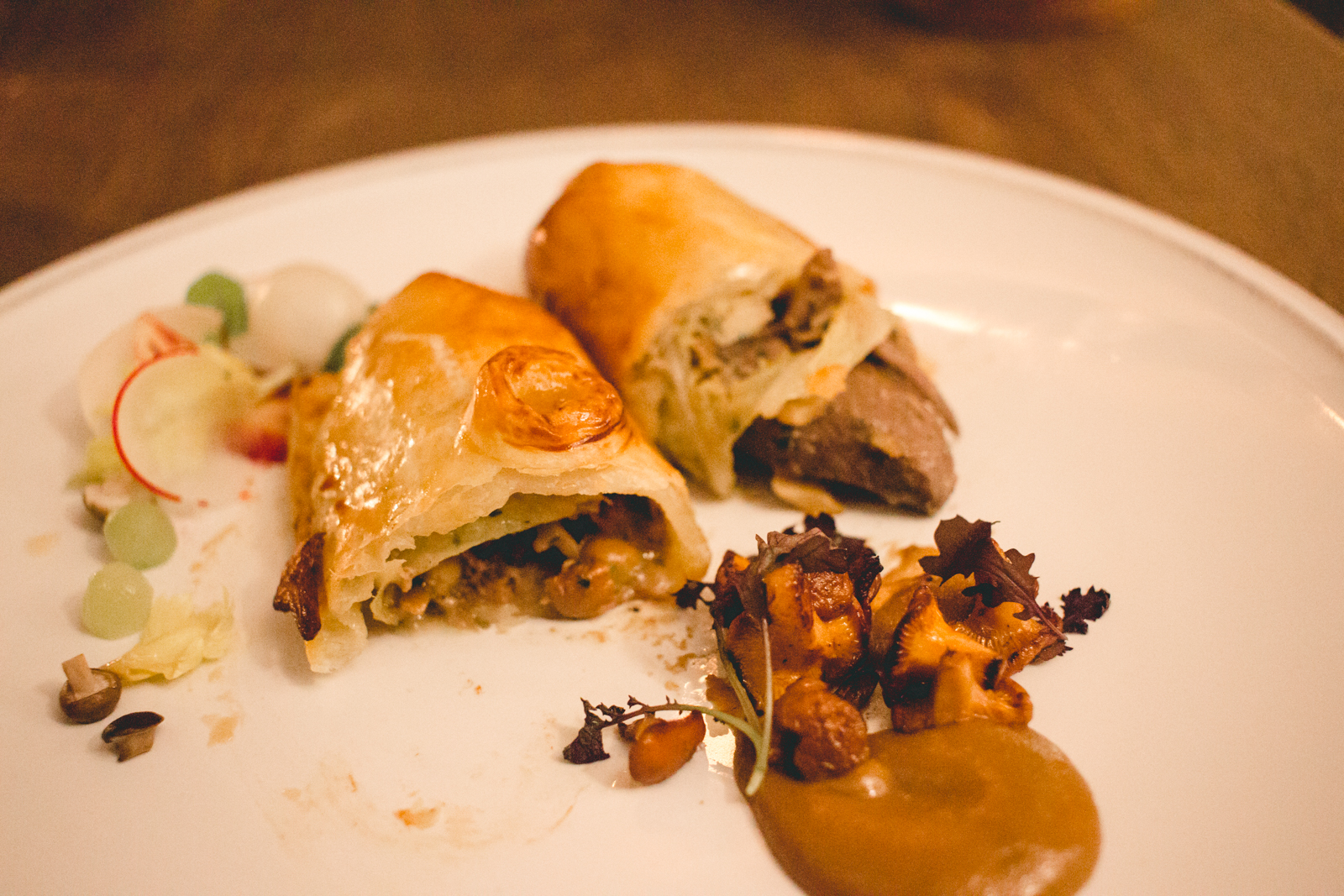 Gamey, meaty pigeon, crusted in smokey mushrooms and buttery, flakey pastry, and then served with a mushroom ketchup. Oh mama.
We also try the lasagne of Cornish Brown Crab, which is achingly good. Like really, really, beautiful. This is served with shaved fennel, samphire and chervil.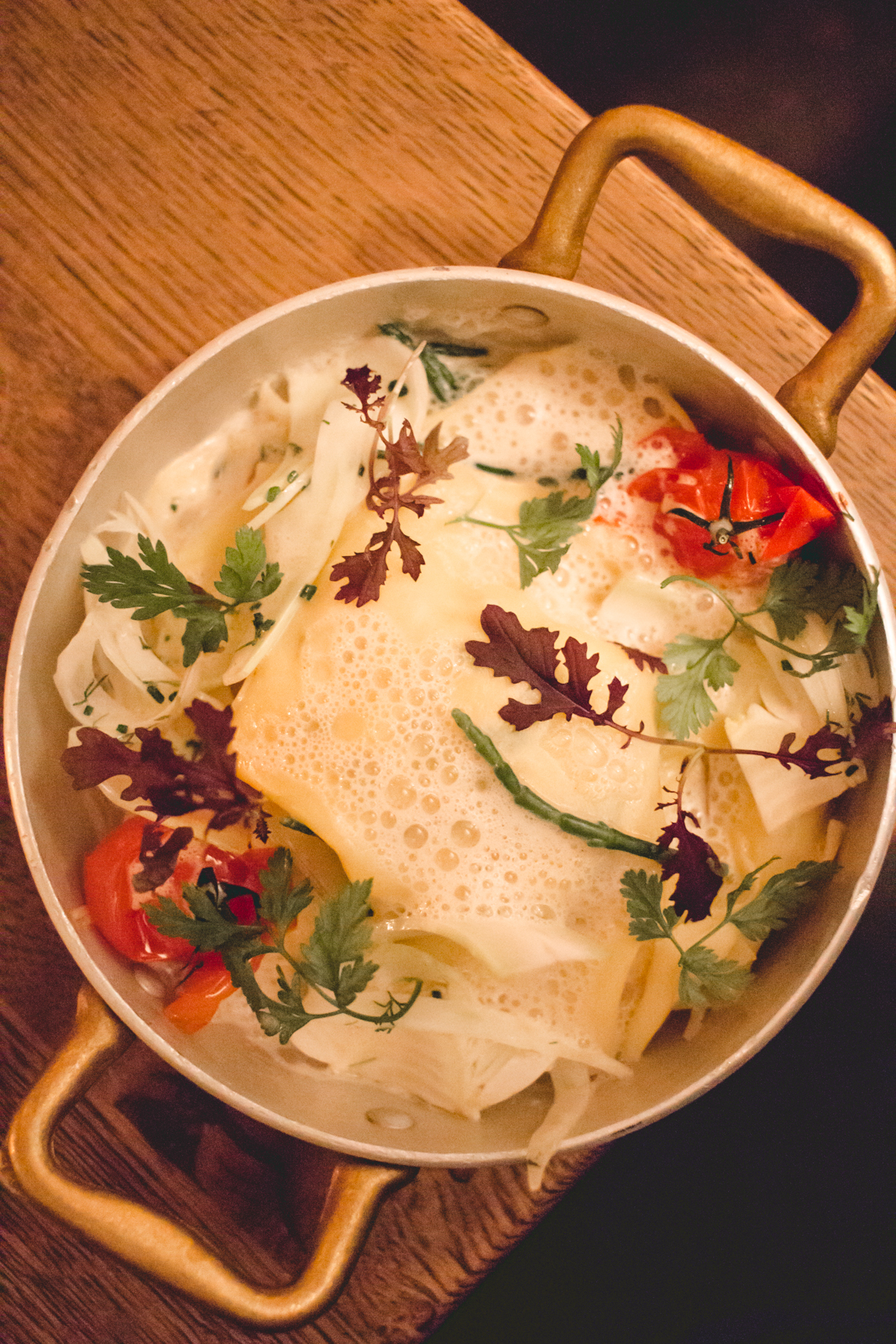 Can you believe that we still have mains to come?
Well we do, the first of which is the Wiltshire Fallow Deer, rosy cheeked and tender, served with potato terrine, golden beetroot, roscoff onions and burnt cauliflower.
I love how the produce is so British – a menu that makes sense together, and one that celebrates us.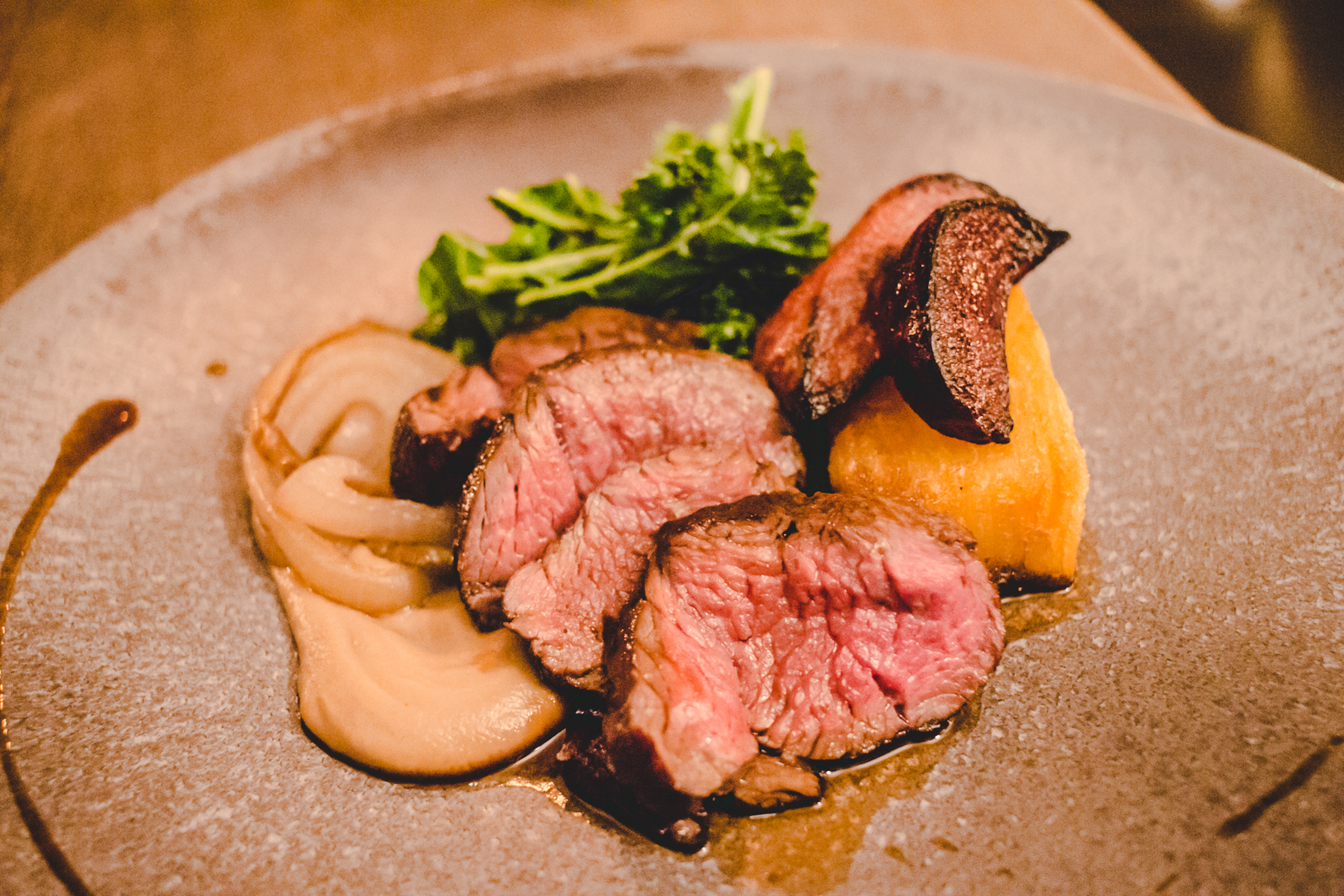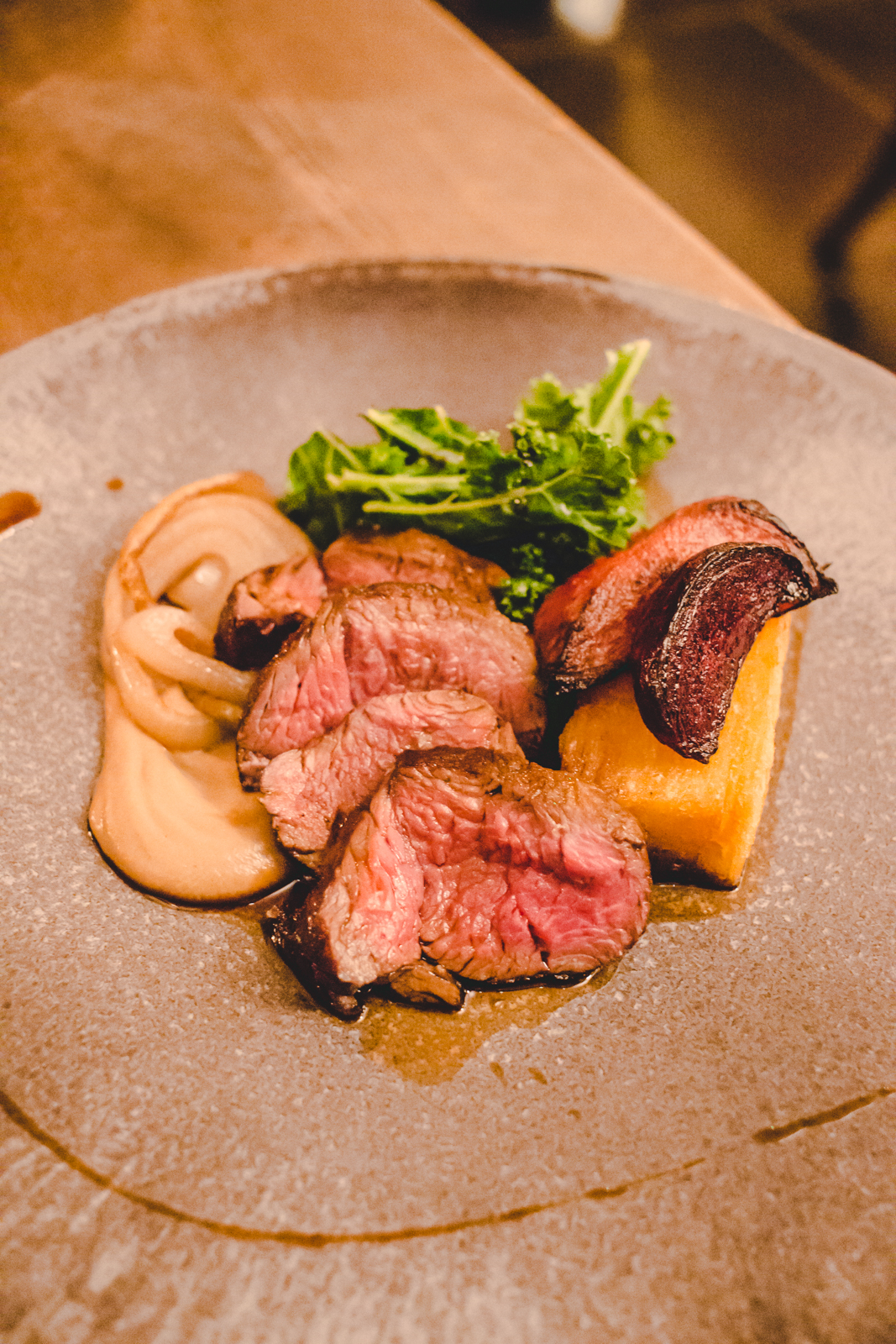 Along with the deer, which is brilliant, we have the aged Herefordshire beef fillet with Jerusalem artichoke, King Oyster mushroom, and sprouting broccoli. Again, cooked wonderfully, skillfully handled and balanced with some thoughtful ingredients.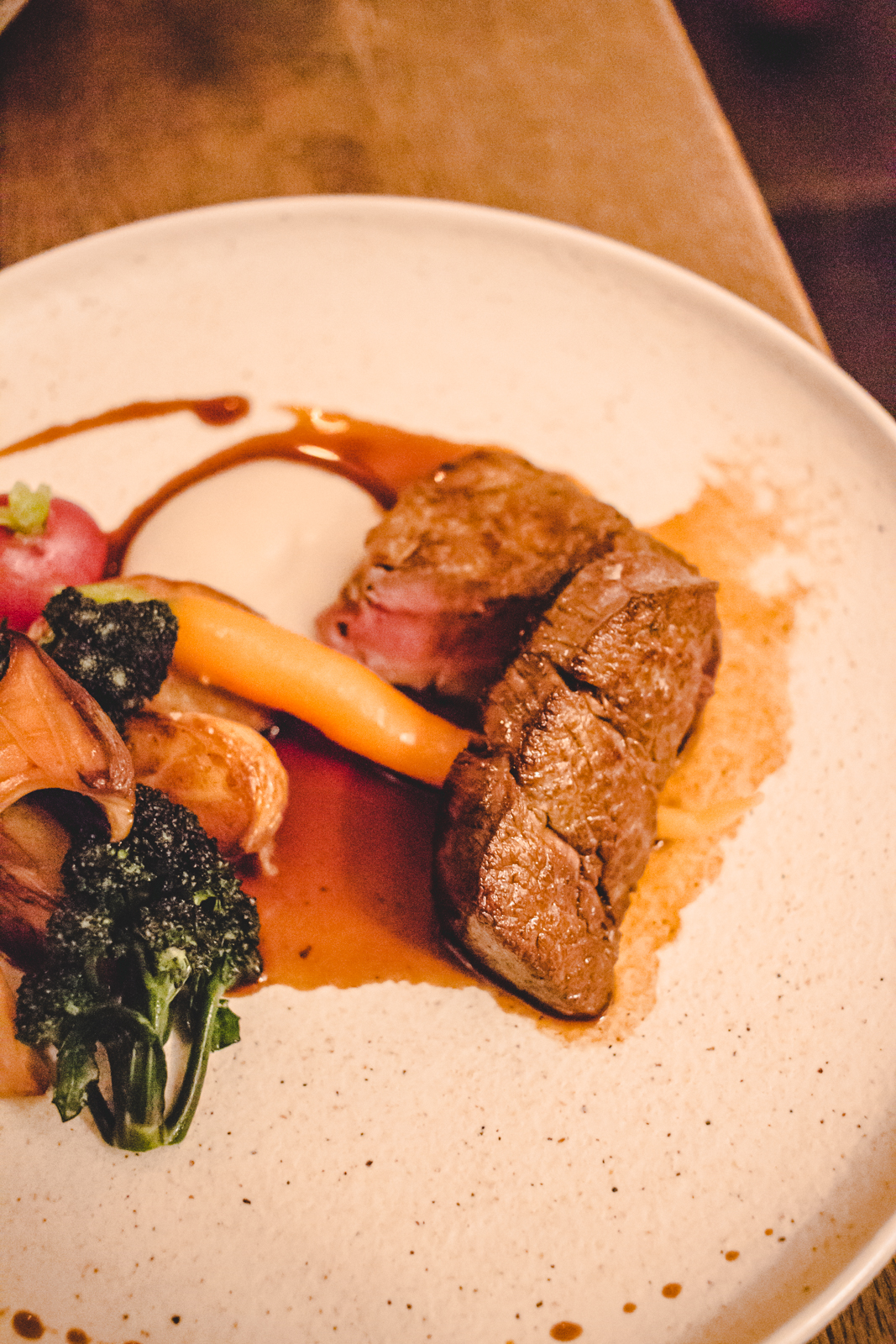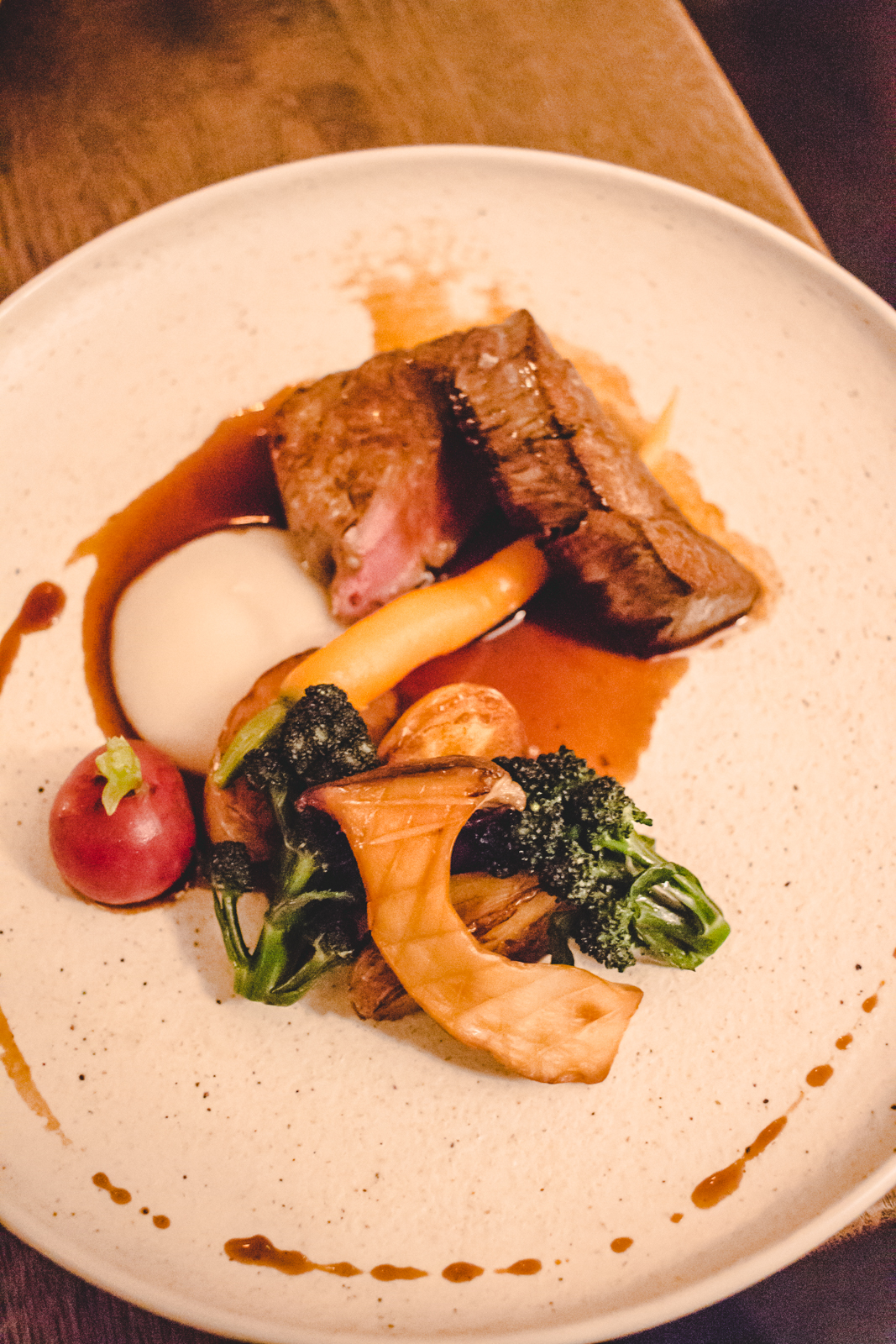 And then we venture to the land of dessert, which is where things really get good…
Like this wondrous thing, playfully described as the Sugar Apple, and tasting like the best apple pie in the world. We crack its gossamer sugar shell and dip spoons in to scoop up apple, cinnamon cream, sable biscuit and sorbet. Nom.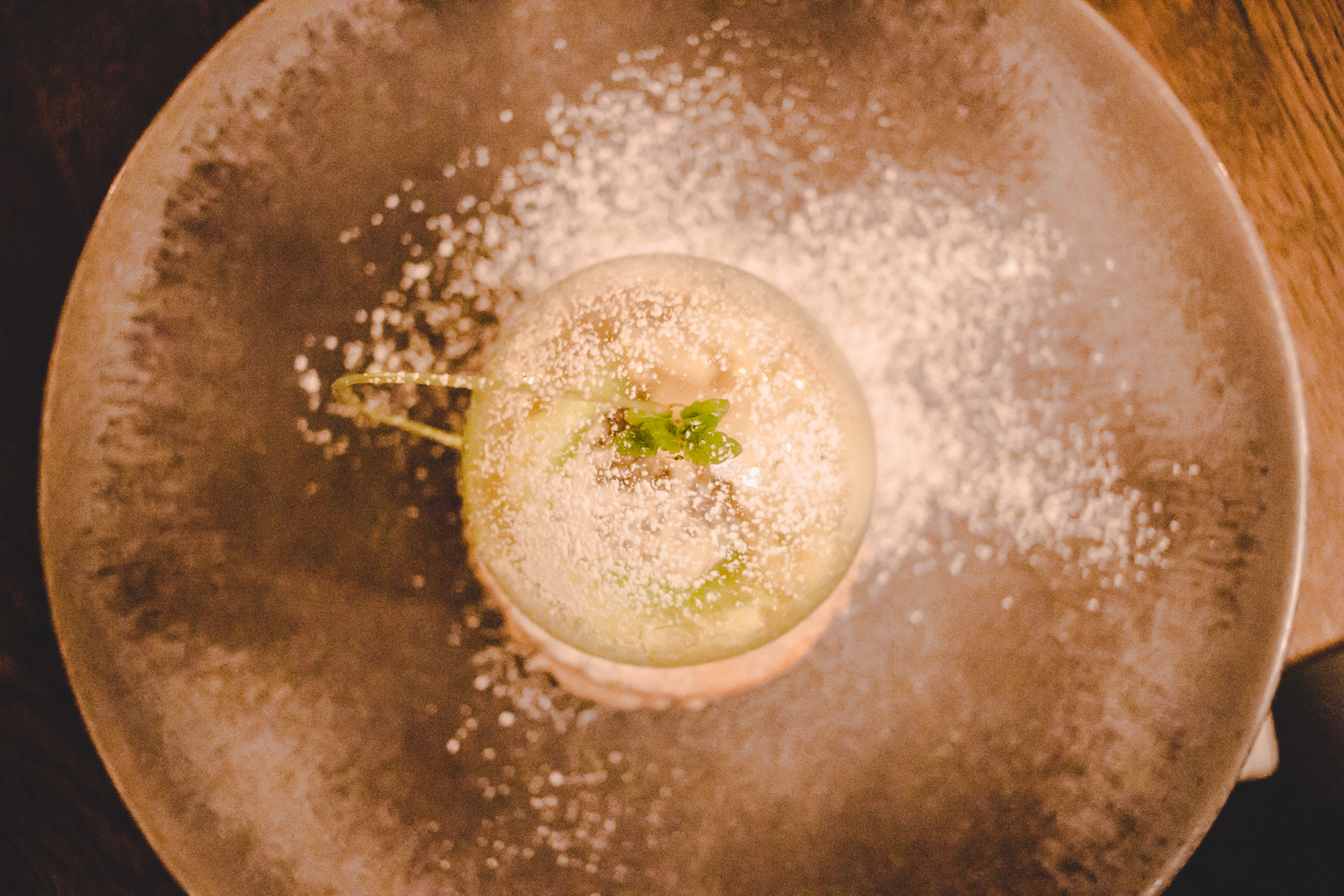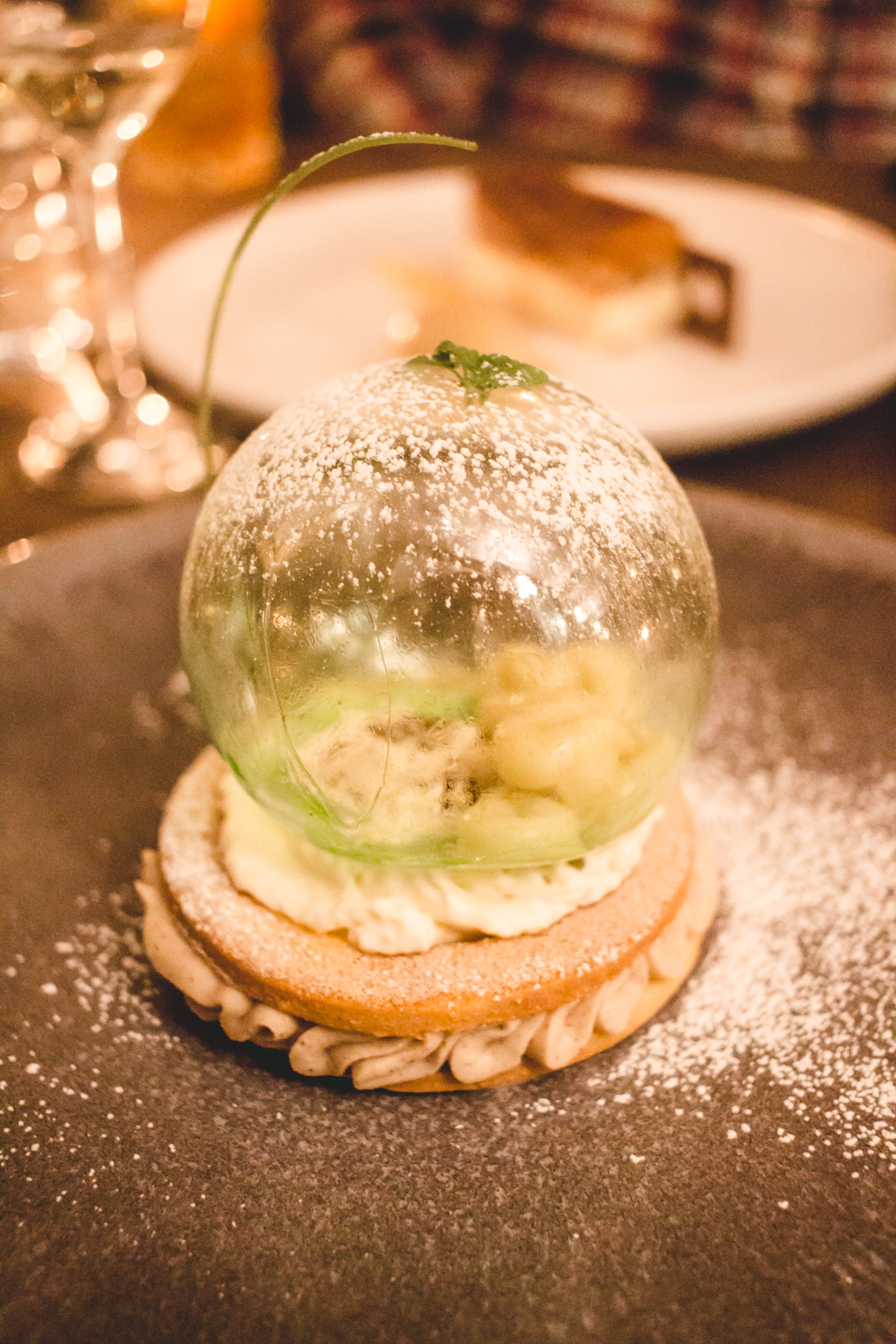 We also love the William pear terrine, with a very cuddly white chocolate macadamia mousse, and served with salted caramel ice cream.
At which point we roll back to our very pretty room, with its very comfy bed…
A room at Hurley House Hotel
Hurley House Hotel is made up of 10 boutique rooms. Ours is the Superior Deluxe room, with its own herb-filled private patio.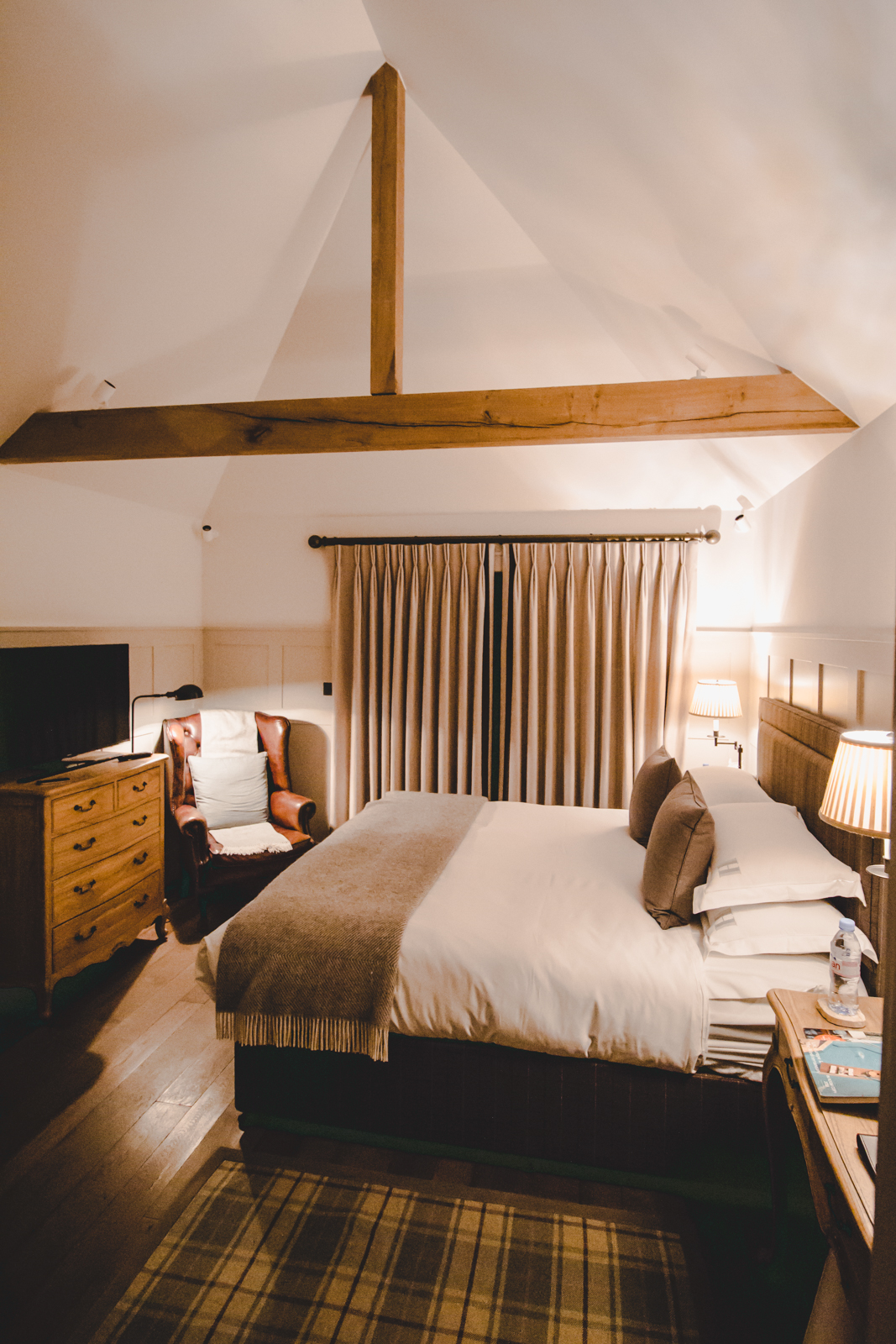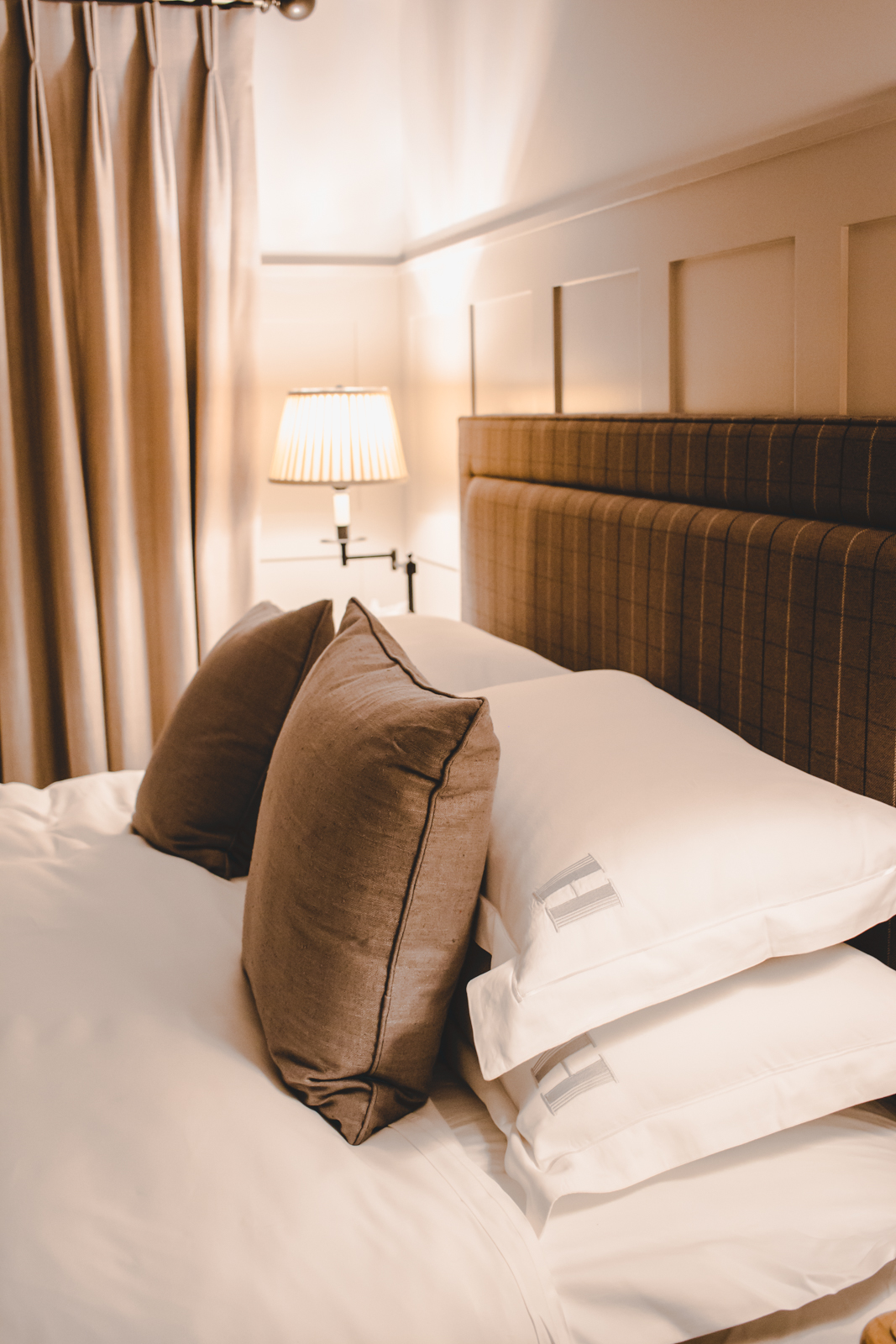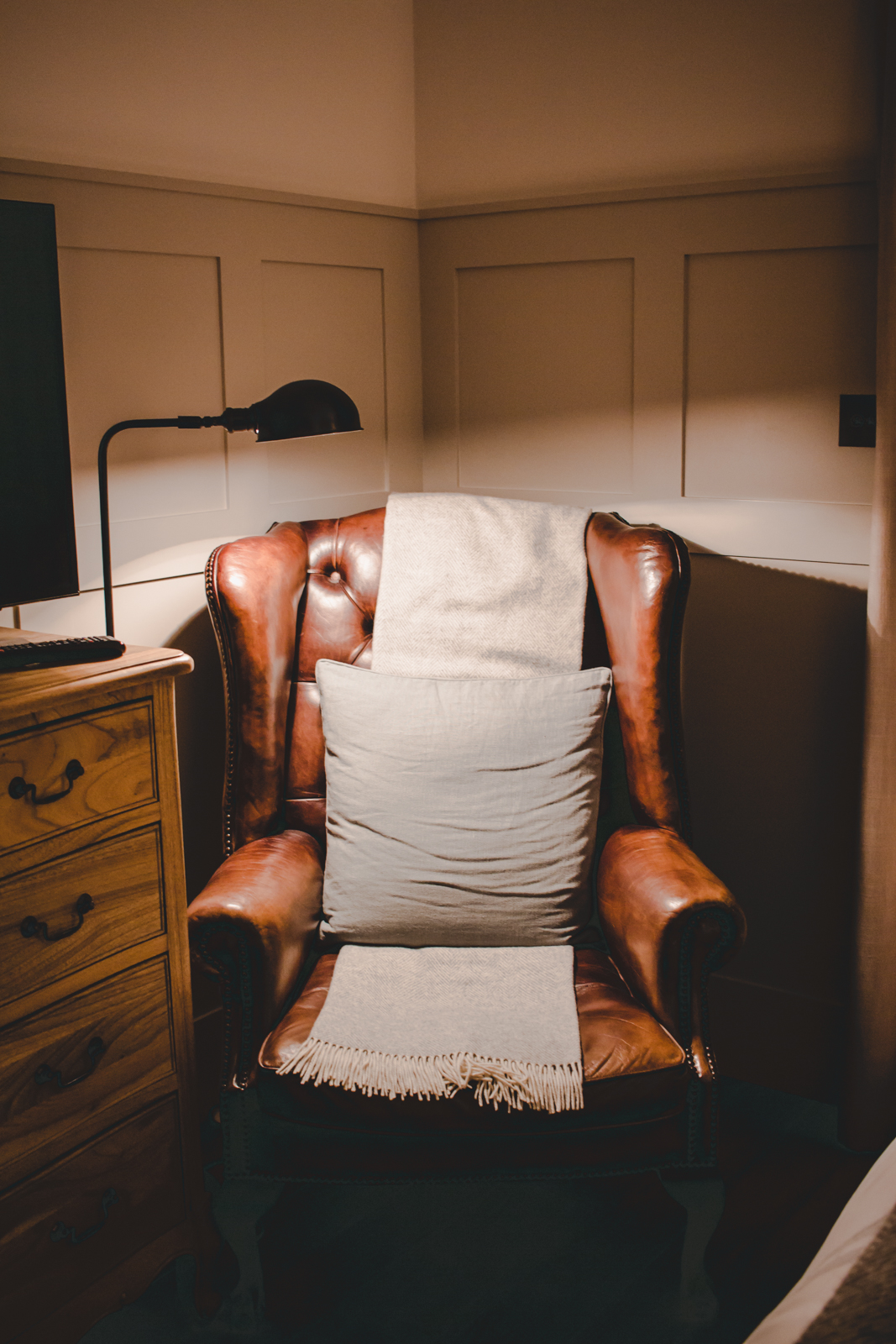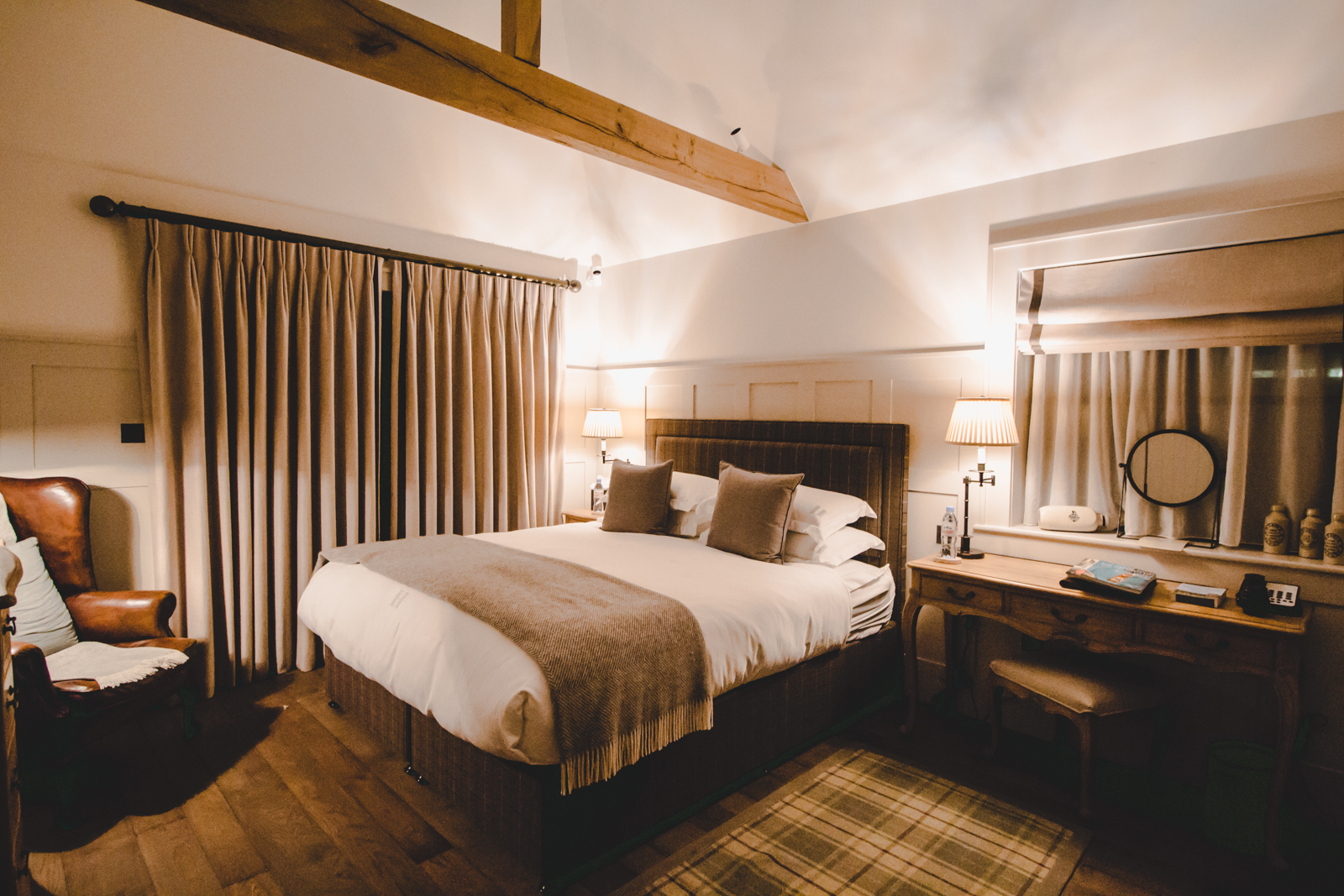 I love the English country home feel of the room, which combines comfort with a sense of luxury.
The floors are dressed in wood and flagstone, and the high ceiling boasts exposed beams. The walls look effortless in Farrow and Ball, and there are comfy Chesterfields and tweed blankets that do their very best to envelop you. It's very pretty.
The generously sized bed is hard not to sink immediately in to, and provides a very good night's sleep with its glossy 1000 thread-count linen.
In the adjoining bathroom is a roll top bath, and an incredibly powerful rain shower.
In addition, underfloor heating throughout means that we pad around barefoot, not feeling the wintery chill in our private garden.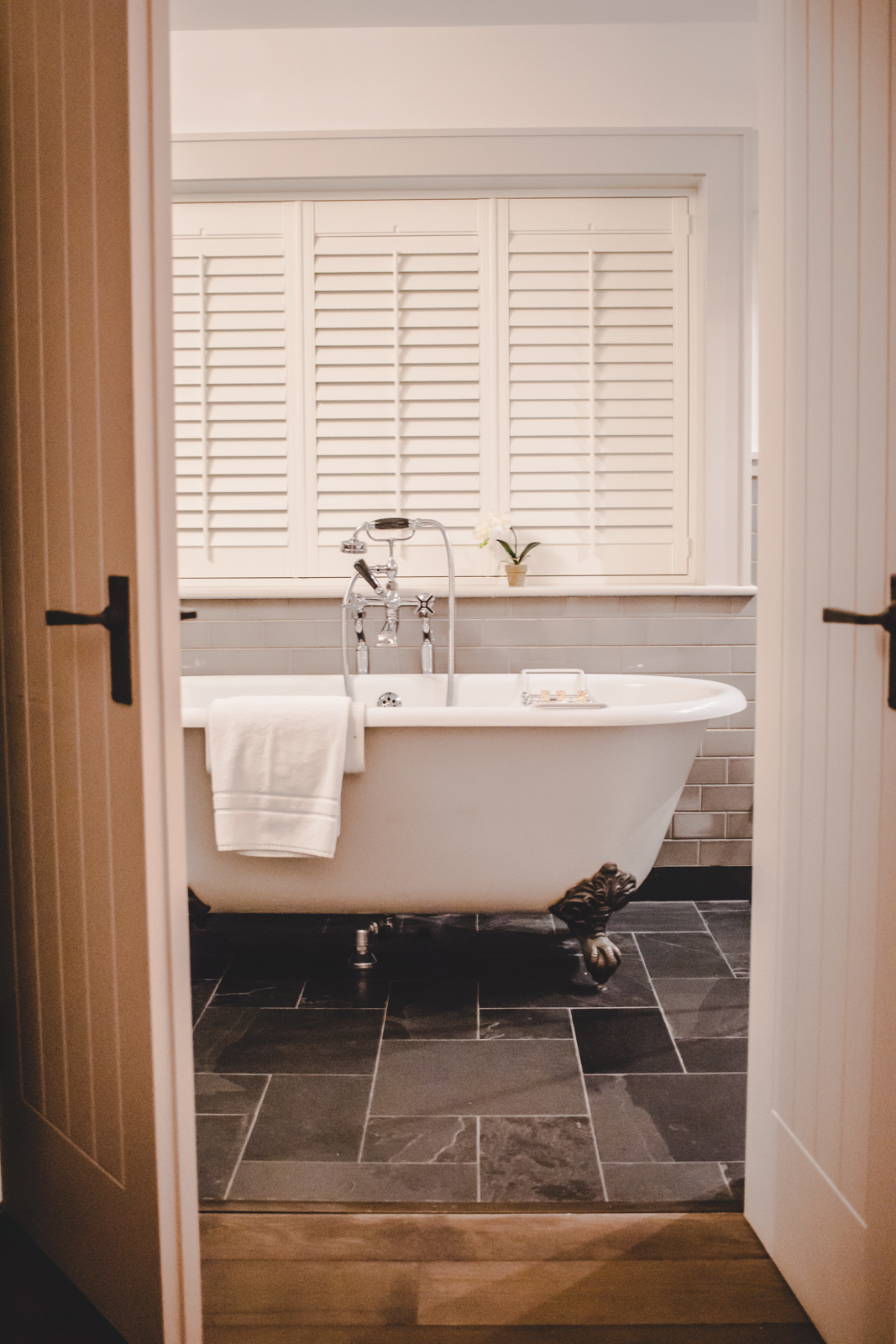 And the next day, a spot of breakfast of course
Breakfast at Hurley House Hotel is lovely – you can pick at a table of pastries, yoghurts and freshly toasted toasts (mmm) all morning…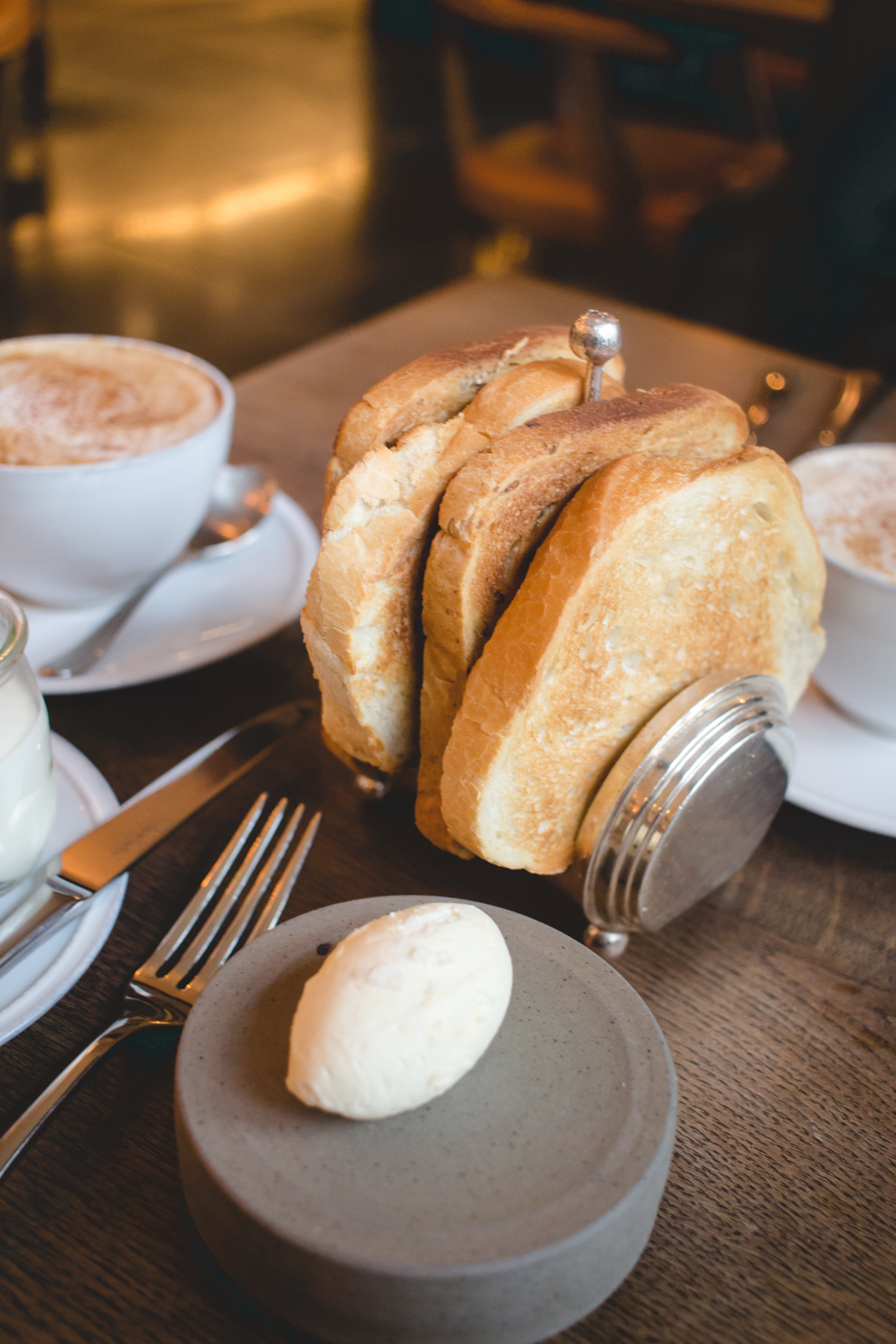 We enjoy these with a couple of very good coffees, whilst also choosing what to order from the breaksfast menu. Eggs Royale, of course, and a veggie Full English. Yums.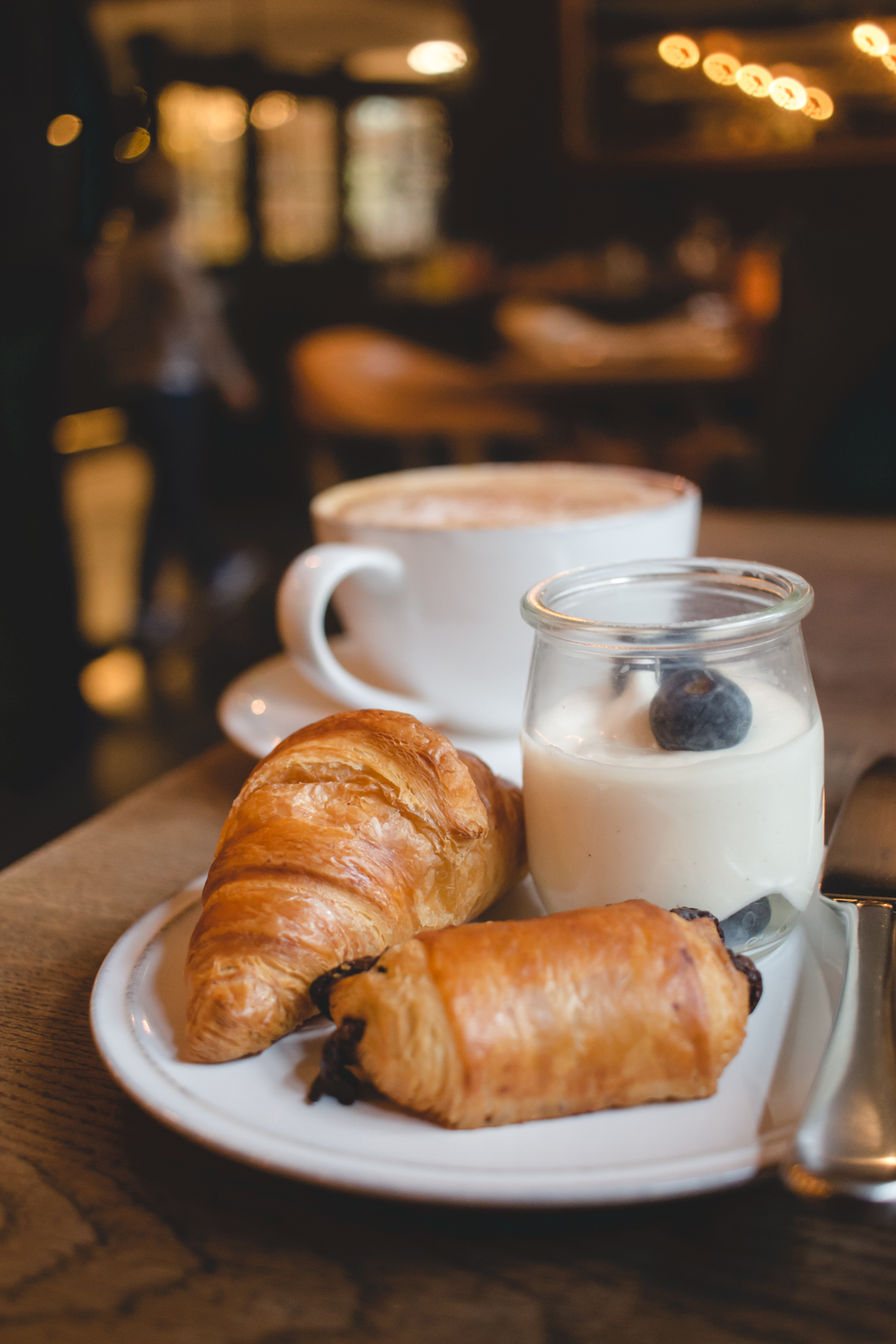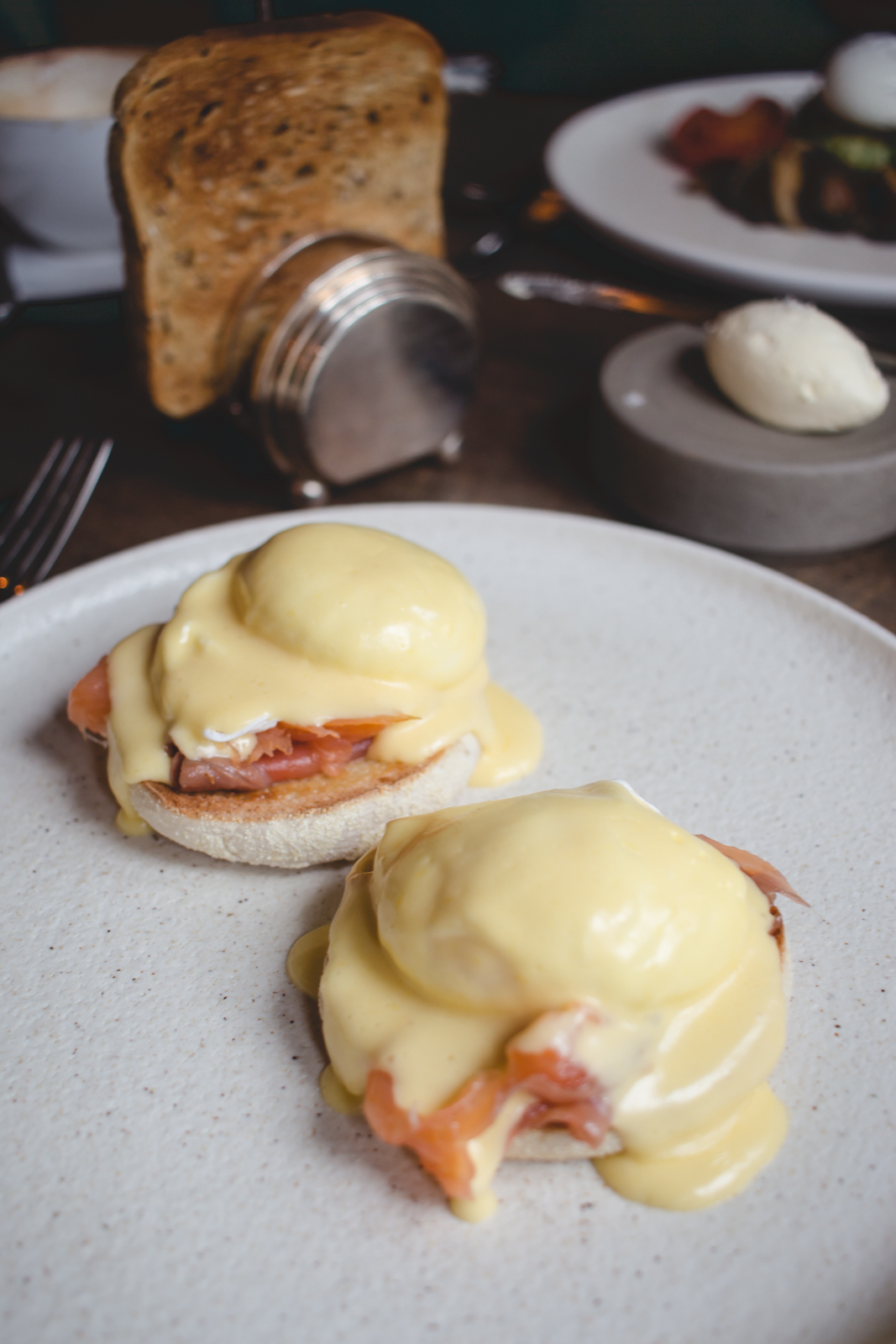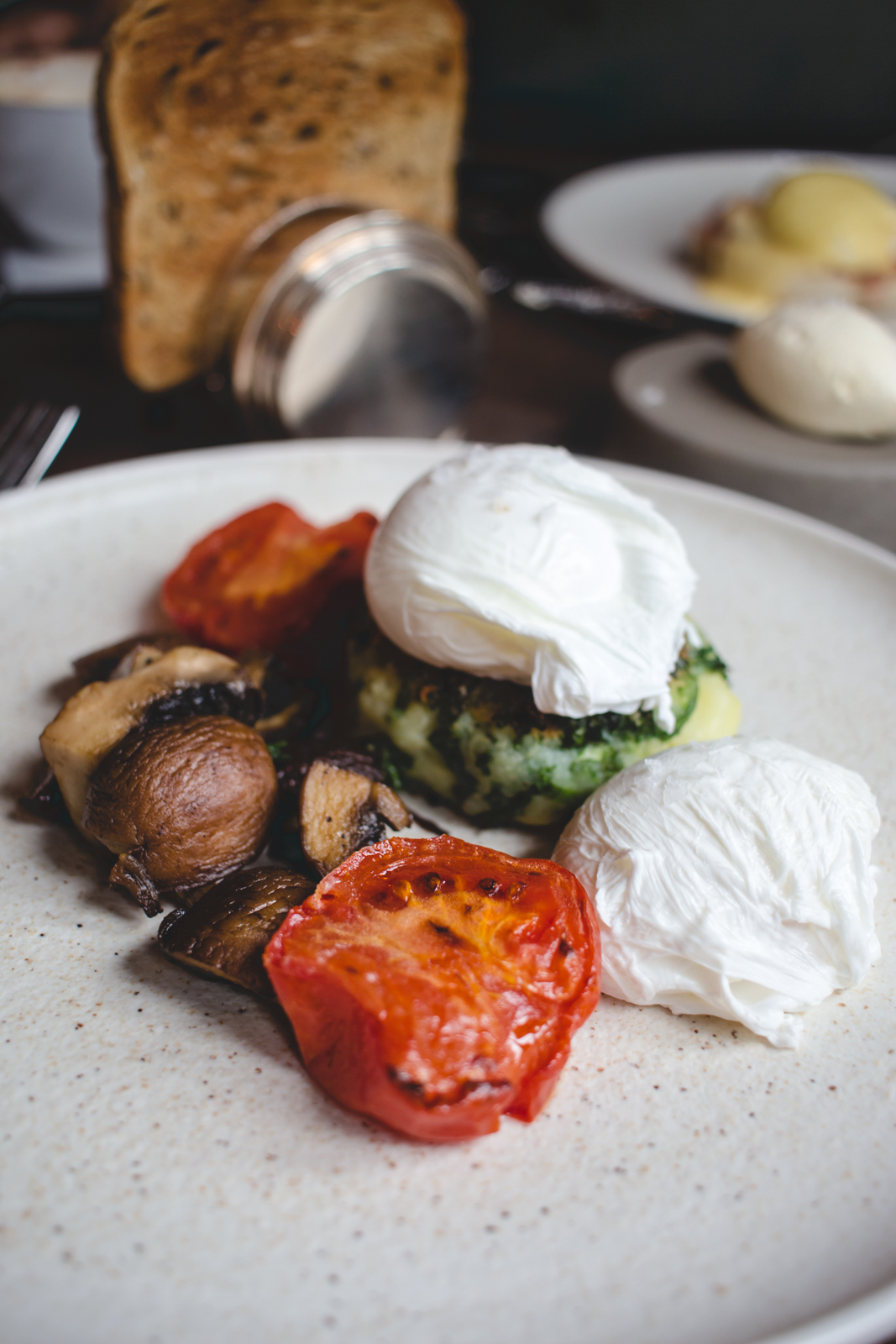 A little bit extra…
Hurley House Hotel also offer a range of treatments, using some very special products. The Valmont facial is especially noteworthy, and our skin feels all glowy and smooth afterwards. PS, who knew that you could fall asleep while someone was touching your face? Pure sorcery.
Christmas at Hurley House Hotel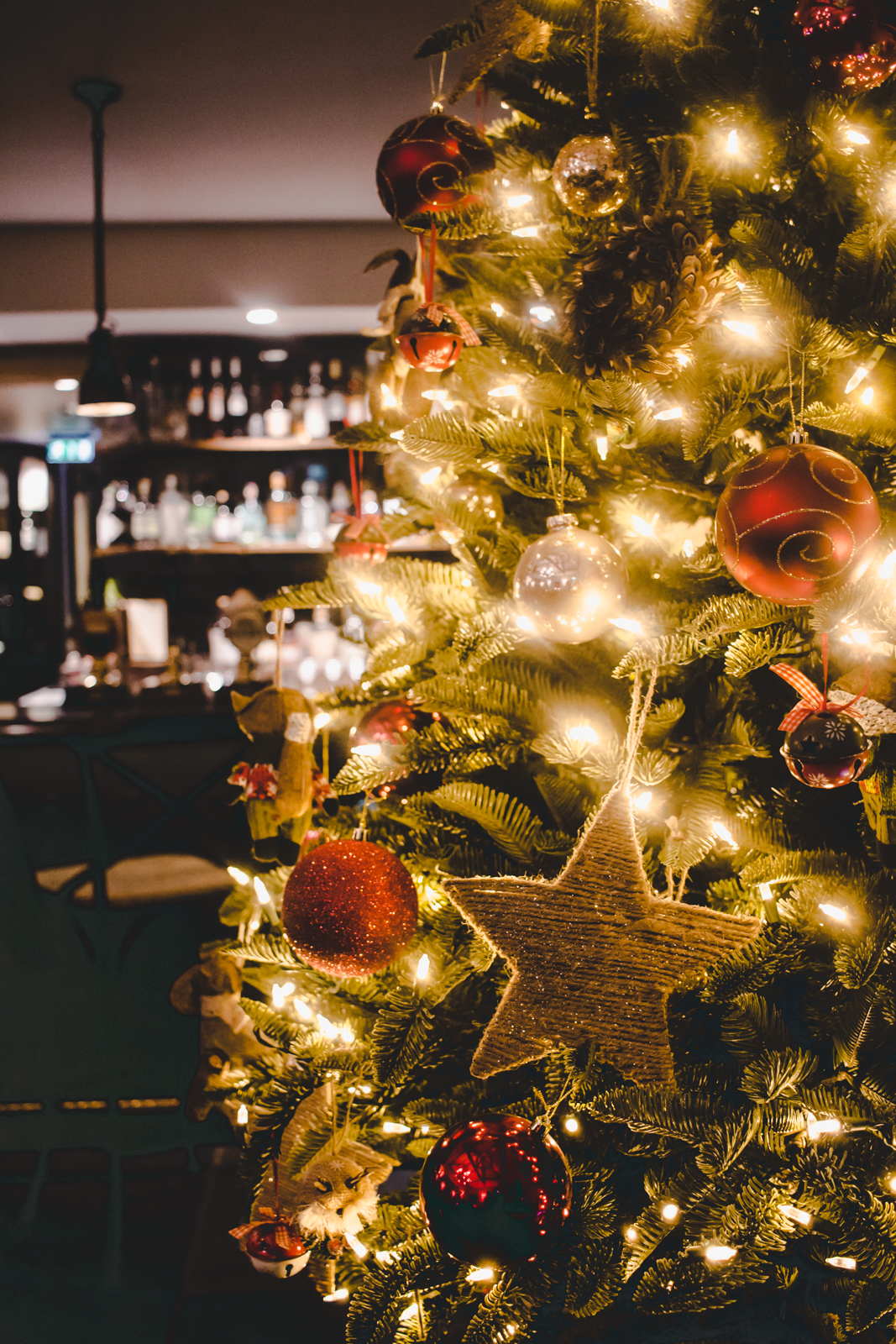 Hurley House Hotel are also hosting two Christmas parties this year, in their beautiful Winter Woodland Pavilion. These will be held on the 7th and 21st December, and promises more of that delicious food, a live band and a laser light show. I'll see you there ;)
We've had an incredible time exploring Hurley House Hotel, and can't wait to return. Mmm, pigeon wellington #nom.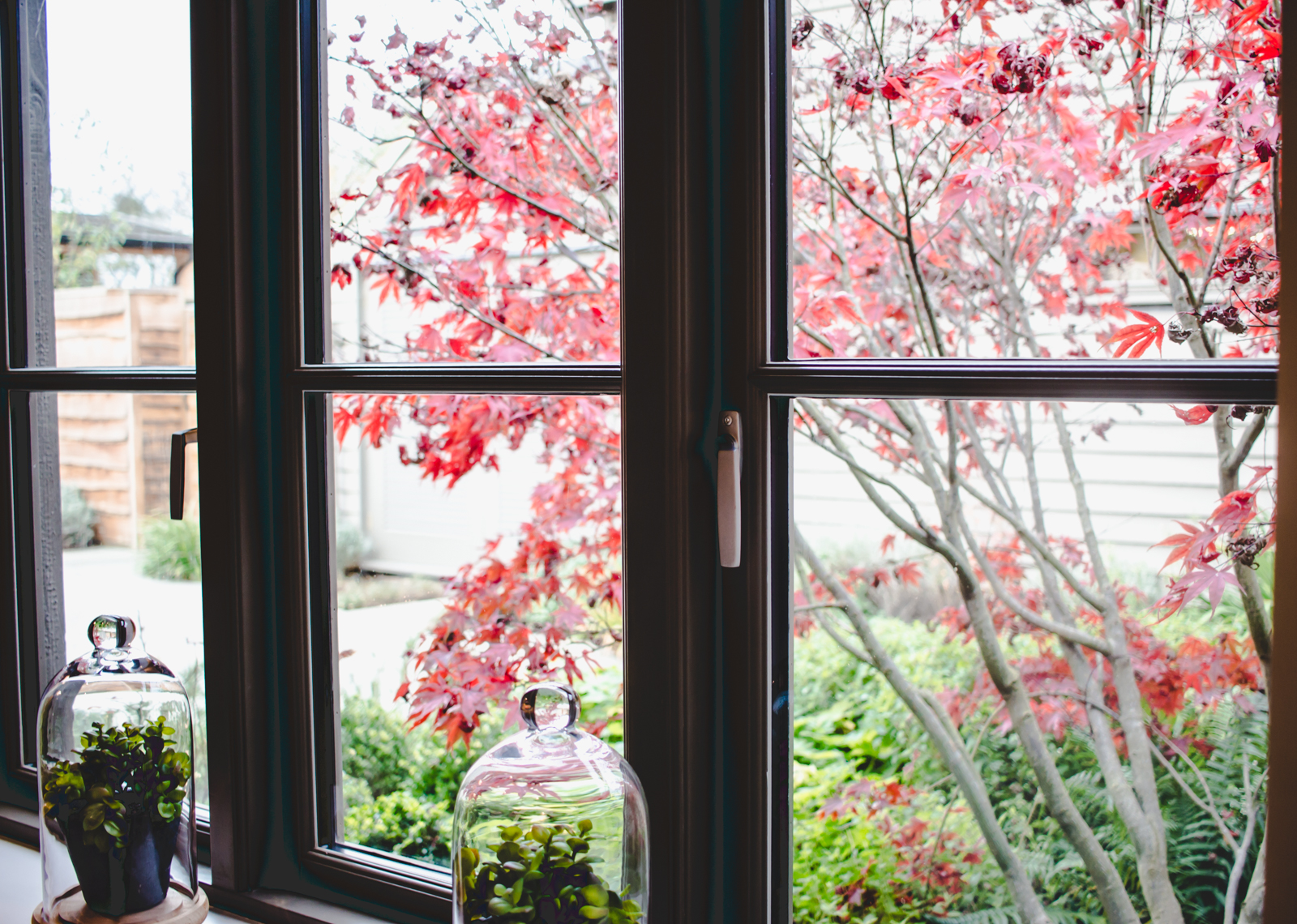 The accommodation was provided on a complimentary basis, and all views are our own