A Mad Hatter's Afternoon Tea
Alice in Wonderland fans will love the new revival of the much loved book, brought to life in the form of the Mad Hatter's afternoon tea in the 5-star Hyatt Regency London hotel. Available until 8th September, the afternoon tea is held in the beautiful Montagu restaurant, where all the best lines and phrases of the book are brought to life in food-form. Suits me to a T.
Created to celebrate the 150th Anniversary of Lewis Carroll's popular book, the afternoon tea is full of little 'Eat Me' and 'Drink Me' treats which start with a 'Mock Turtle' cucumber-gazpacho soup – a reminder of exactly how intense and funky the resulting green-gloop is when you blitz about a zillion cucumbers together. Other eccentricities include the 'We're All Mad Here' smoked salmon, swiss-rolled with pancakes, and the 'Rabbit Hole' tomato cones. Also available are the 'Ah, My Dear!' dressed crab sandwiches and the 'Frog Footman' asparagus quiches. They are all incredibly edible and much more fun than boring finger sandwiches.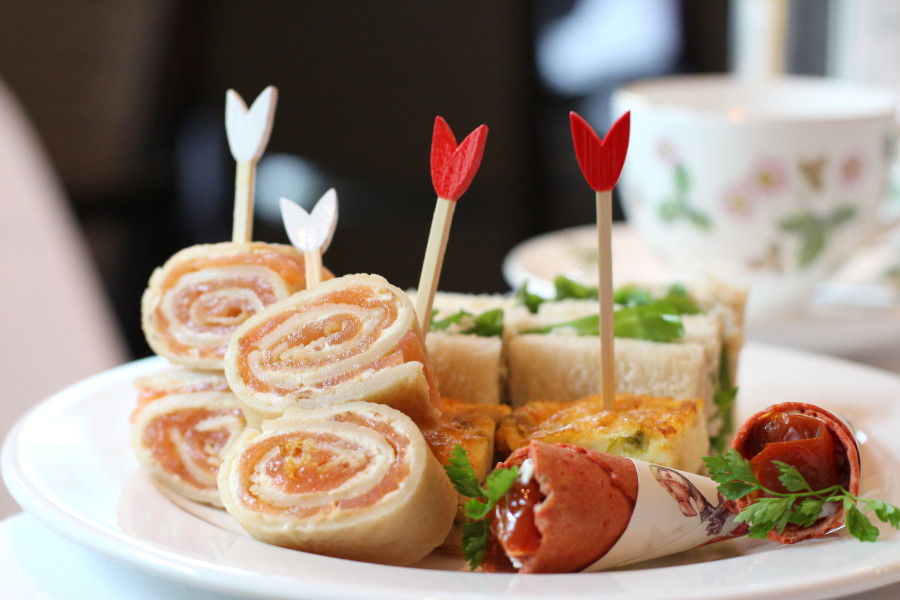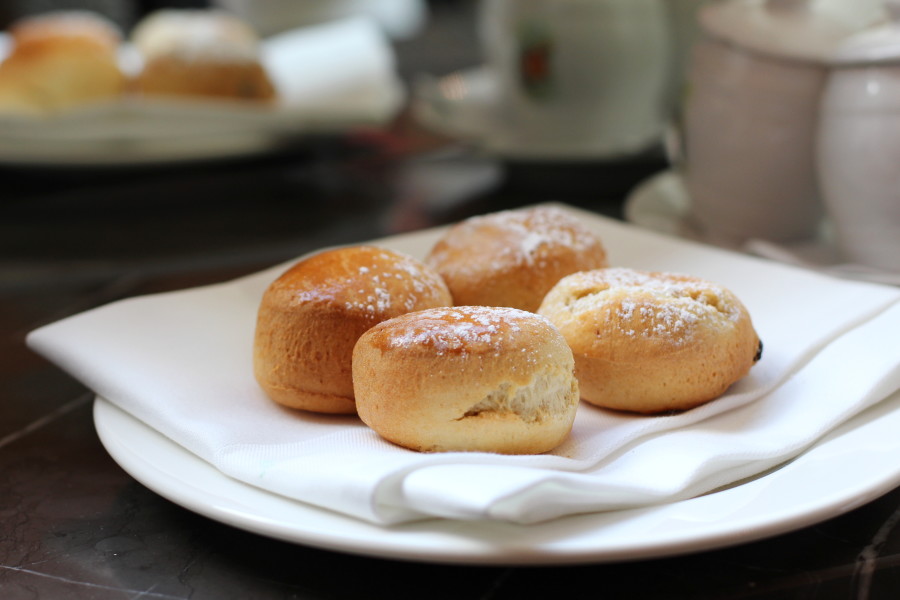 A procession of vibrantly dripped and layered pastries make up the next tier of tea, and include Victoria sponge 'Mad Hatter's' cakes, 'Queen of Hearts' jam tarts and 'I'm Late' chocolate clock-faced macarons. There are also 'Cheeky Cheshire Cat' strawberry chocolate creams, 'Magical Mushroom' marshmallows and 'Tea Party' Earl Grey-chocolate teacups. As each cake is sticky with sugars, syrups and jellies, now is the perfect time to dive into a tea menu of Darjeeling 2nd flush, Jing organic Jade Sword, and whole rosebud China black tea amongst others.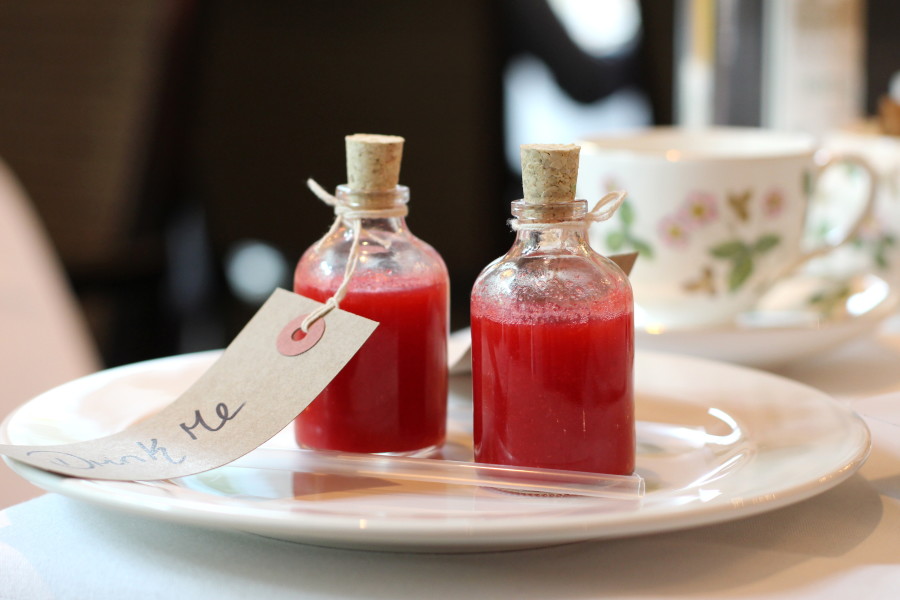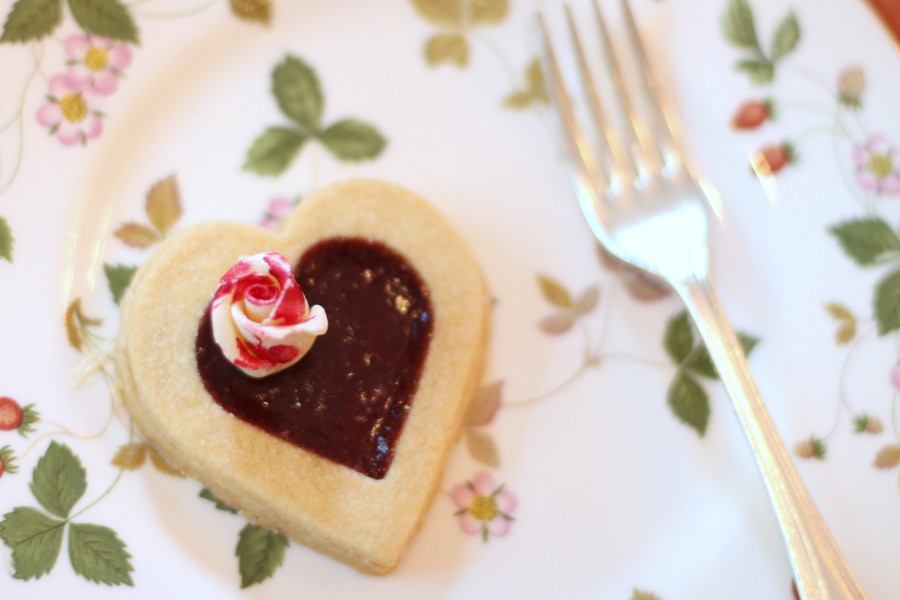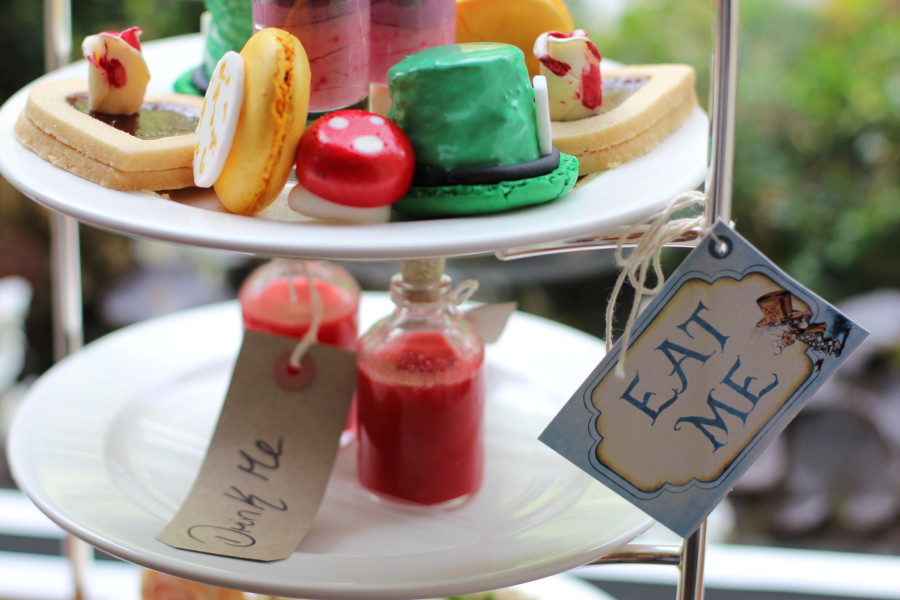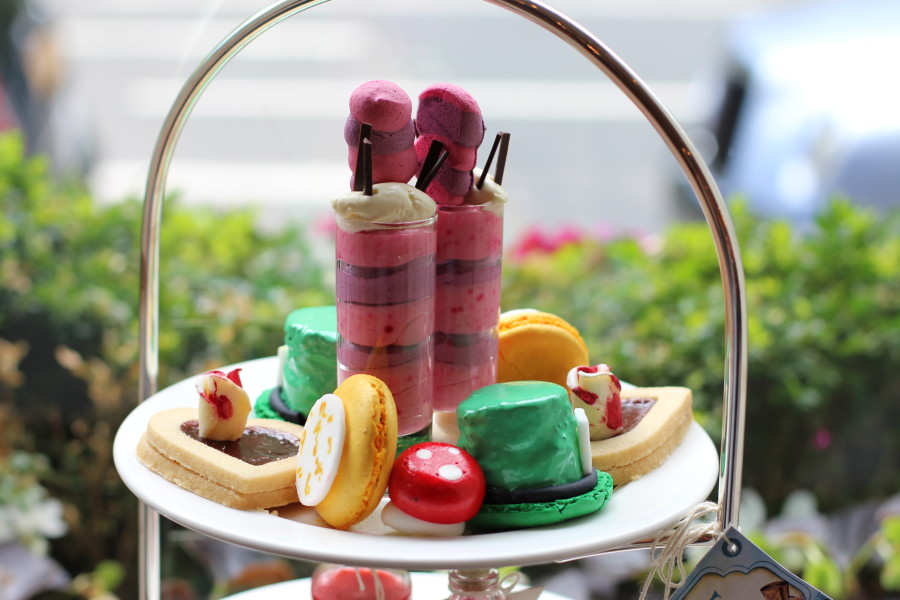 Scones are are brought out separately and each nub is hot and begging to be clotted-creamed. I like their smaller size, which somehow makes scoffing both a little more easy on the conscience. The bathroom scales may be somewhat harder to please however, but who really cares when the food is this good.
The Montagu's Mad Hatter's Afternoon Tea will be available until 8th September, with sittings from 1:00 pm to 5:30 pm, Monday to Friday, and from 3:30 pm to 5:30 pm, Saturday and Sunday. The tea is priced at £38 per adult and children under 12 years of age will receive a 50% discount. As well as being able to enjoy the immersive experience of the Mad Hatter's tea itself, once a week one guest will also find a small golden key hidden in their tea set, indicating that he or she has won the chance to experience The Montagu's Saturday New York Brunch for two. In addition, once a month one winner will also have the chance to win an 'Explore London' overnight stay at The Hyatt Regency London.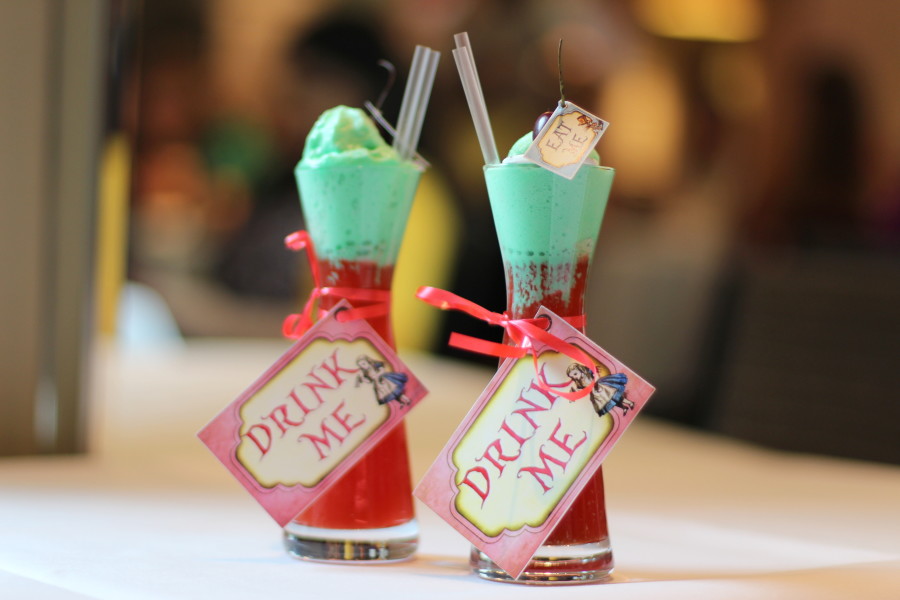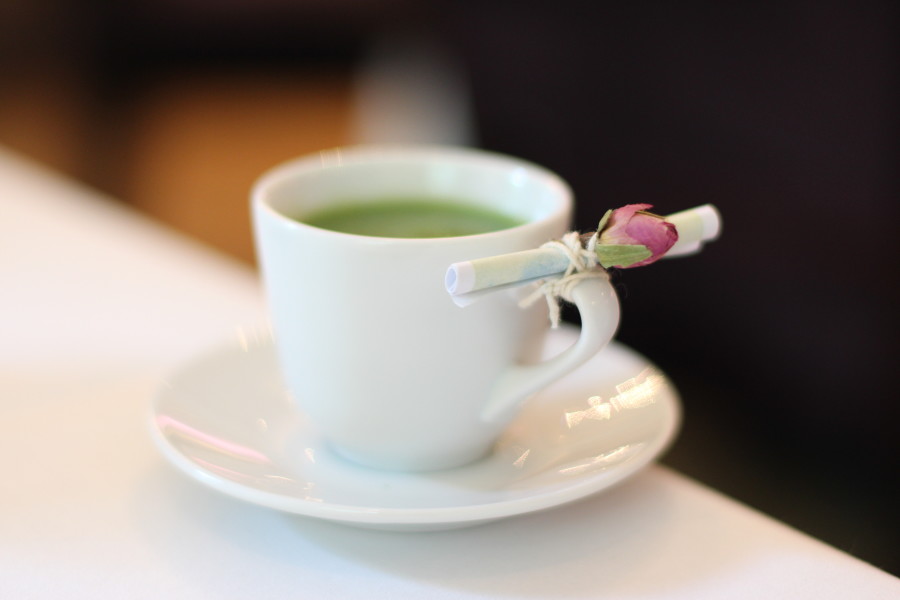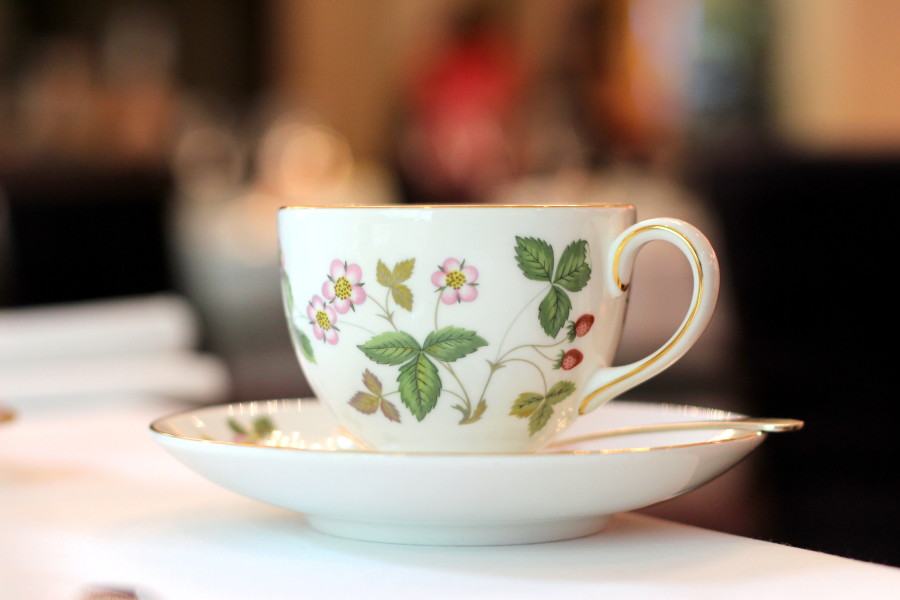 Tube: Marble Arch
Address: 30 Portman Square, London W1H 7BH
Tel: 020 7486 5800
Website
I was invited to review